Whether you are a history buff, beach lover, or foodie, there is something for you to enjoy in Greece. Anytime is a good time to visit Greece, but summer is exceptionally spectacular. The sunny Mediterranean days, and warm breezy nights will make every experience unforgettable.
There is so much to explore in Greece during the summer months that you may feel a bit overwhelmed. This list will tell you the best things to do in Greece, so you have an unforgettable vacation. Greece is so much more than its ancient ruins. It is a nature-lover's paradise, a mecca for live music, and has a delicious food scene. Take time to go through the top 9 things to do in Greece list, and see the parts that most tourists miss.
Here are the Top 9 Things to Do in Greece:
Eat at a Taverna
A taverna is a traditional Greek restaurant that serves all the Greek classics. You can eat at a taverna at any time of year, but they are at their best in the Summer months. Dine on delicious local eats right by the sea, and watch the golden Greek sunsets. It is definitely one of the best things to do in Greece.
If you are not sure what to eat at a taverna, there are a few classic Greek dishes that are well-loved. On a hot summer day, cool off with a plate of horiatiki, also known as Greek salad. Each bite of fresh tomatoes, cucumbers, olives, and peppers will surely cool you down from the summer heat.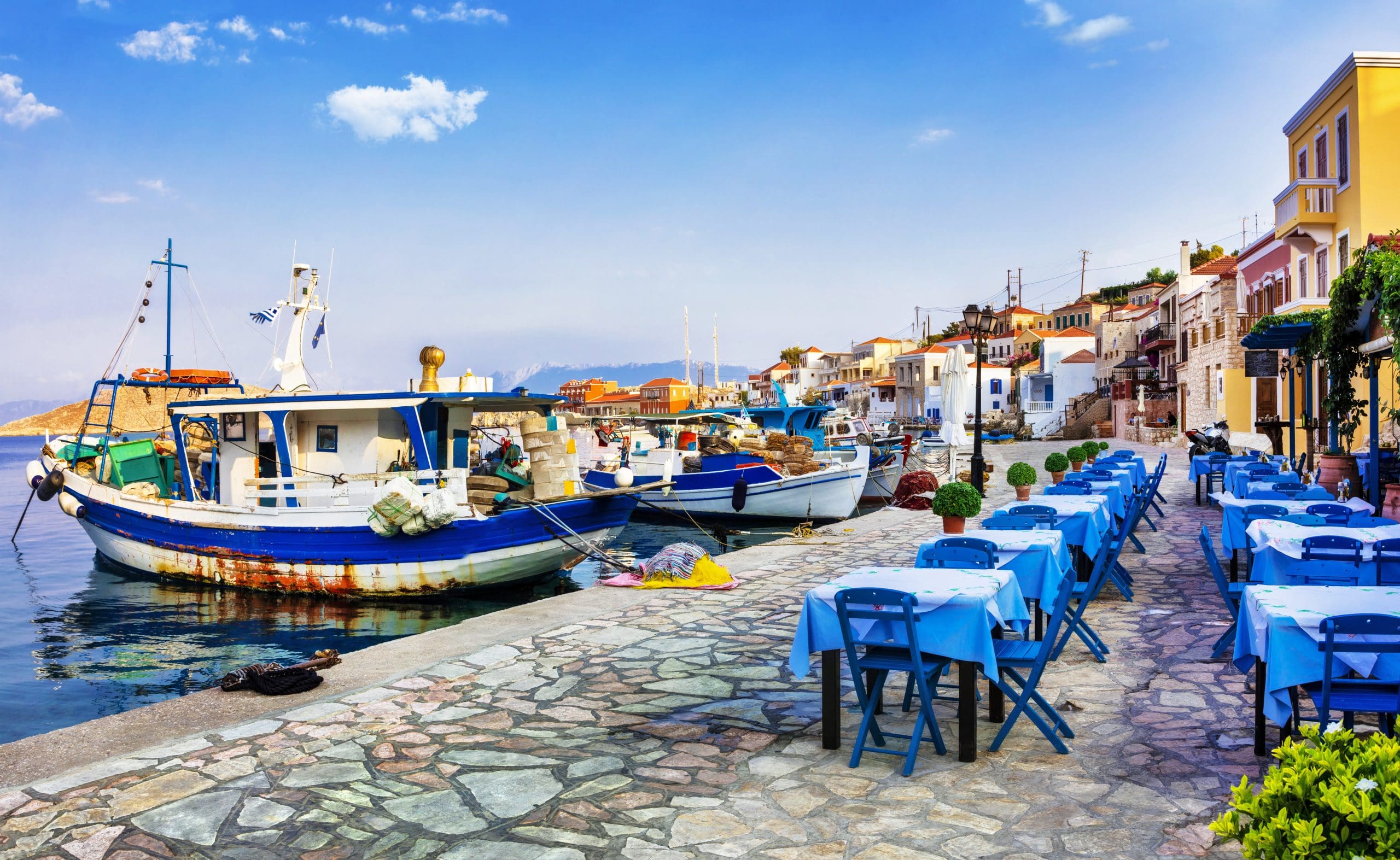 For something a little more filling, try the moussaka. It is likely one of the most famous dishes in all of Greece. Moussaka recipes can vary depending on what region you are in, but they are generally made of lamb, eggplant, tomatoes, and cheese. Eggplants are grown during the summer in Greece, so you get to experience the taste of the eggplants at their peak flavor. Even if you are not an eggplant lover, moussaka will surely change your mind.
Catch a Show at a Summer Theater
When you think of Greece, you will likely think of all the mythology and plays that you read in school. Greece is the birthplace of drama after all. Take a trip to the famous Epidaurus Theater, and watch the ancient dramas performed live. It feels as though you have been taken back in time to Ancient Greece.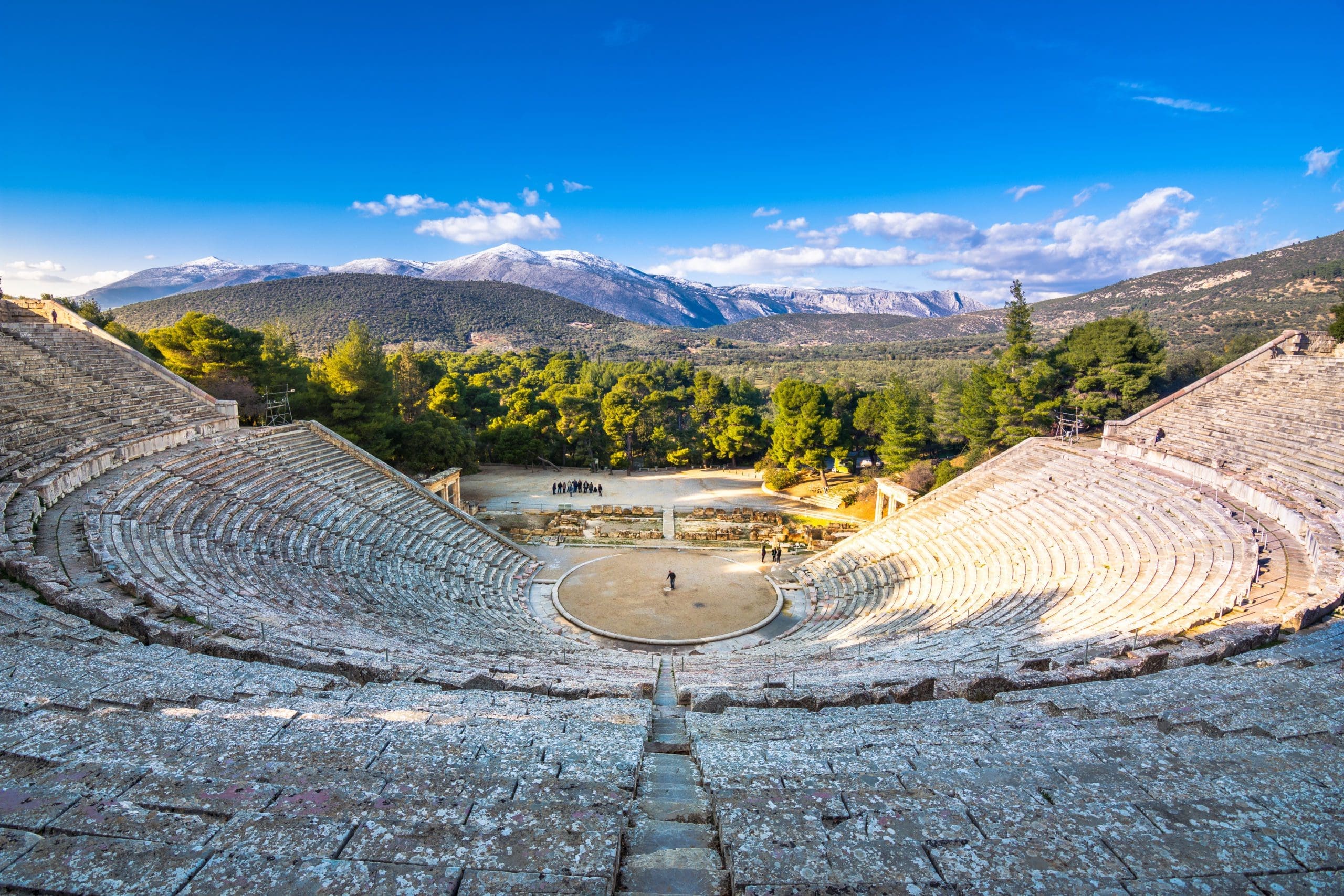 It doesn't matter if you are not into history or plays, these spectacular plays are a once in a lifetime experience. They are also an important part of Greece's history and culture, so it would be a shame to skip out on seeing one. There are many summer theaters around Greece to enjoy if the Epidaurus theater is a bit out of the way. All will provide a great show and an unforgettable time.
Attend a Music Festival
Most people may not know this, but Greece is a huge hub for musical festivals in the summer. It is one of the best things to do in Greece for music lovers, and non-music lovers alike. Here are some of the most famous and largest music festivals in Greece during the summer.
River Party
Hosted in Nestorio, Kastoria, River Party is a five-day long music-camping festival. Every year at the end of July, visitors from all around the world gather by Aliakmonas river for five days of live music. Watch your favorite artists live, then sleep by the beautifully calming river. It will definitely be quite the experience.
Athens and Epidaurus Festival
These festivals are not just for music. There are plays, dance performances, art shows, and events for kids. It is a great way to experience local culture while also having lots of summer fun. The music shows tend to be at the Odeon of Herodes Atticus which is an ancient theater structure. The historical location gives a stunning backdrop to the awesome live bands playing. It is one definitely one of the best things to do in Greece!
Discover Local Wildlife and Marine Life
The ancient ruins of Greece are incredible, but its wildlife is just as beautiful – though overlooked. In the summer, try visiting the Nymfaio or Agrapidia Sanctuary in Northern Greece. At these beautiful nature sanctuaries, you can find native bears and wolves roaming around. It is a great way to disconnect from the hustle and bustle of the city, and reconnect with nature.
If you are more into marine life, then the best thing to do in Greece is to visit the National Marine Park in Alonissos. Here you can find loggerhead turtles, dolphins, and even seals! All these animals are local to the area, so you can see them in their natural habitats.
Go Island Hopping
There is no better way to spend your summer in Greece than by island hopping. Visit the many different islands and experience stunning blue waters, charming small towns, and breathtaking beaches. Greek islands come alive during the summer, so you can explore all there is to offer. From delicious restaurants to wonderful boutiques, there is something for everyone to enjoy.
You may already know the famous Santorini or Mykonos, but there are many hidden gem islands that are well worth visiting. For those that enjoy going off the beaten path, island hopping is one of the best things to do in Greece. Visit the lesser known islands of Anafi or Pserimos, and have all the beauty to yourself! The beaches have soft, white sands, and the waters are warm and gentle. A perfect place for a lovely, picturesque swim.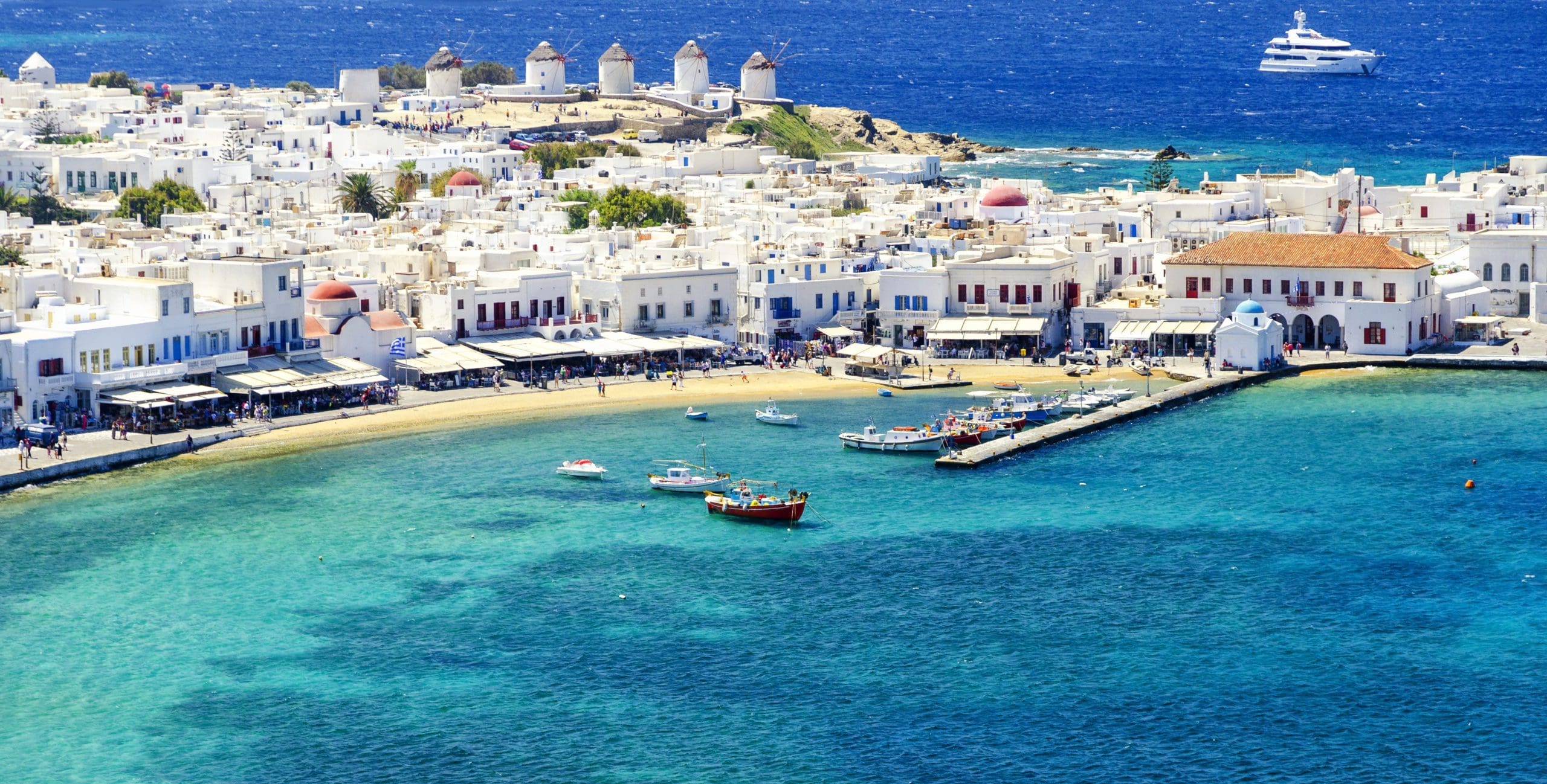 The best way to get around all of these small islands is to take a ferry, or rent a boat yourself. Either way, venturing into these lesser known islands will be an unforgettable experience during your Greek summer vacation.
Explore the Archeological Sites
Greece is well known for their culture and history. Visiting the famous archeological sites isn't just one of the best things to do in Greece, it is a must do! Most of these sites are open spaces, so the summer weather allows for more enjoyment. No need to worry about the cold or rain during the summer months.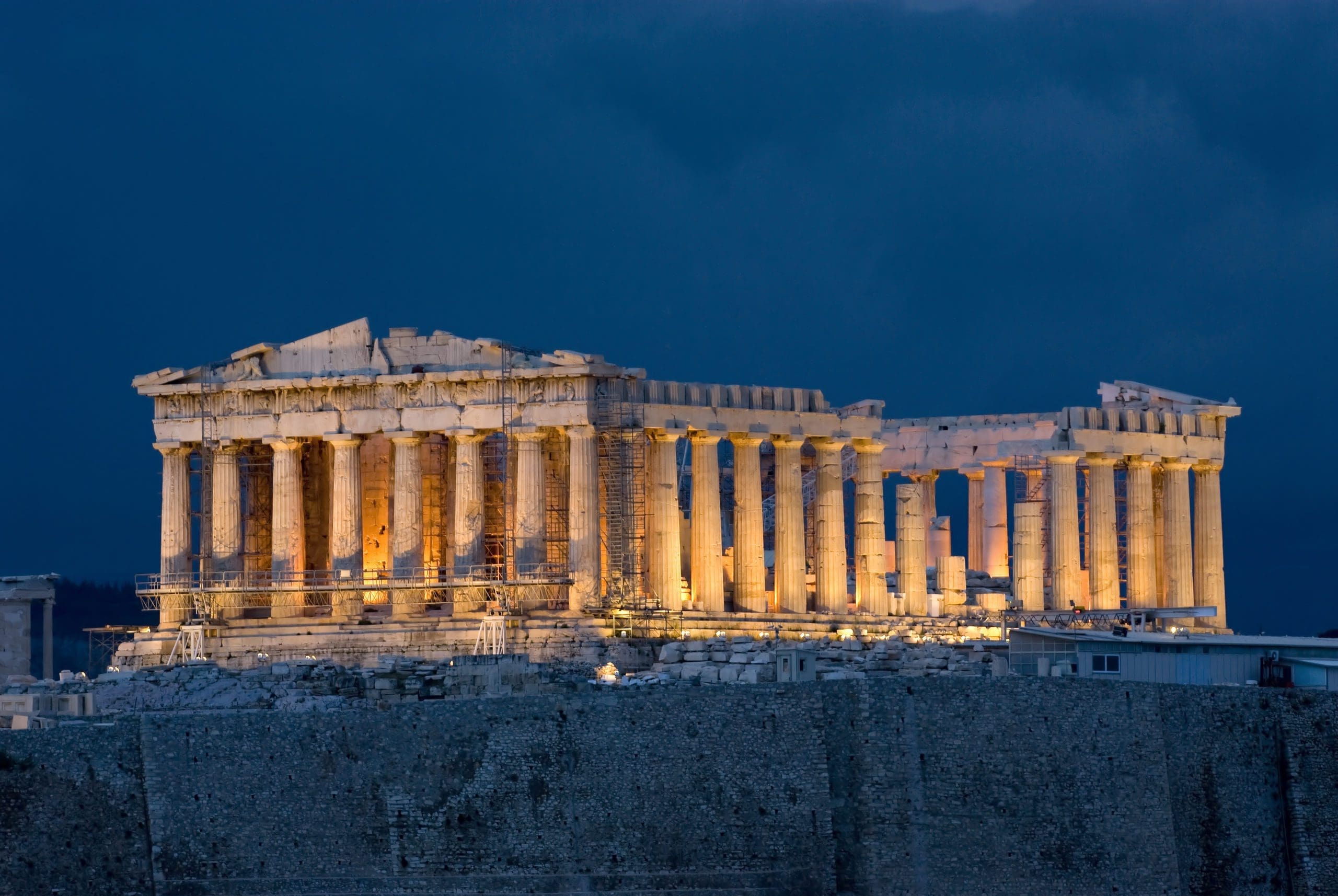 There are so many historical sites that you may feel overwhelmed. Fear not, all of these spots are breathtaking, so you will have a great experience no matter where you go. Some of the classic ancient ruins to see are: The Acropolis, Delphi, the Temple of Apollo Epicurius, Mystras, and Olympia. This is a very short list of the best archeological sites, and there are many more to see.
Take your time and explore these wonderful archeological sites. You will be taken aback by the stunning architecture, and feel like you've been transported into another time.
Visit the Athens Central Market
There is nothing better than a bit of shopping while on holiday. One of the best things to do in Greece is going on a shopping spree in one of the local markets. The most popular is likely the Athens Central Market. The market has hundreds of stalls with fresh produce, local goods, and small restaurants.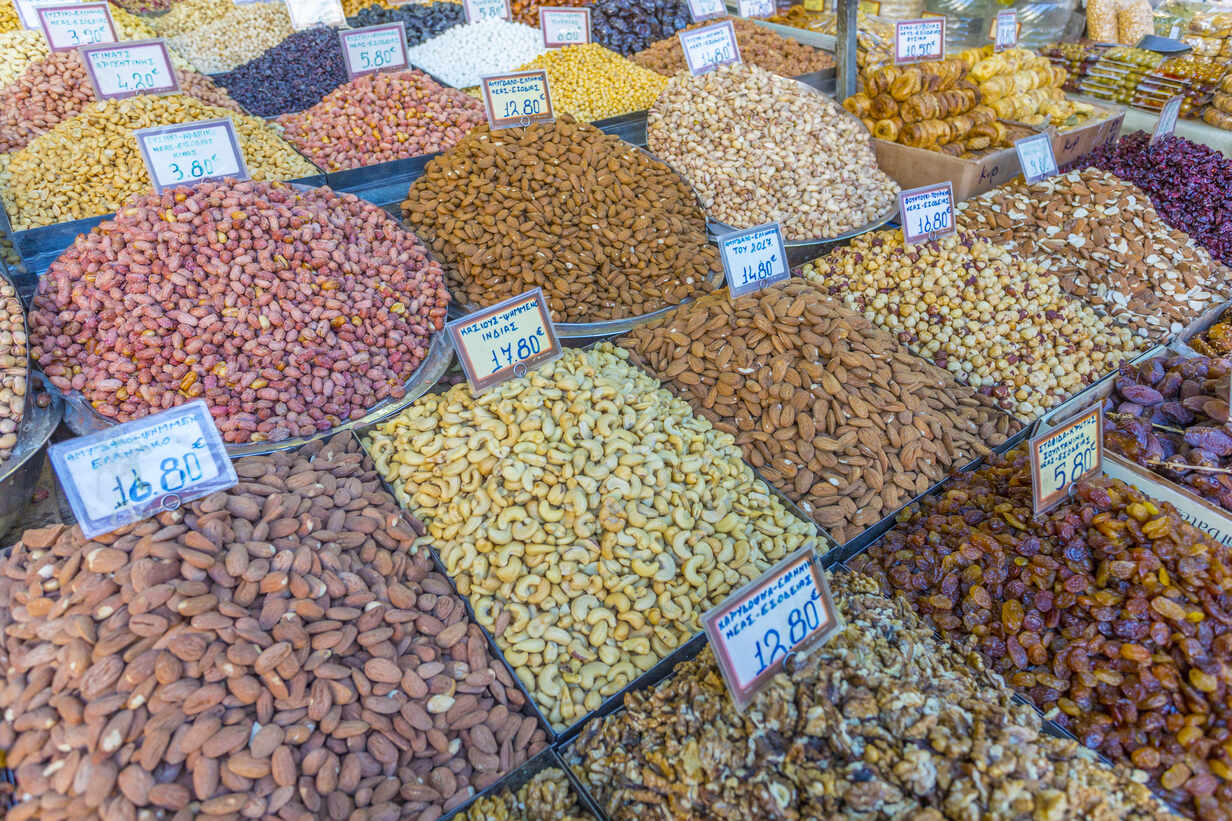 The produce in Greece during the summer is at its peak, so try and cook some local cuisine in your Airbnb or hostel! If you aren't much of a cook, trying the local snacks is also a great option.
While you visit the Central Market, make sure to be on the lookout for hidden local tavernas. These hidden gems serve some of the best food in Greece, and are not well known by tourists. Experience Greece like a local and dine at one of these tavernas!
Swim in the Mysterious Lake Vouliagmeni
Only a few miles from Athens, you can find the gorgeous Lake Vouliagmeni. The clear green waters are surrounded by towering rock formations, creating a gorgeous contrast. Lake Vouliagmeni's water comes from thermal springs and the surrounding sea. This makes the water nice and warm, and gives it an almost healing feeling.
For a bit of mystery, explore the Labyrinth Cave that lies on the lake. Although many have explored it, no one has ever found how far it actually goes. Researchers may not have all the answers when it comes to the Labyrinth Cave, but it is a beautiful adventure nonetheless.
Go back in time at Medieval Rhodes
For all the history buffs out there, visiting Medieval Rhodes is the best thing to do in Greece during the summer. The Old Town of Rhodes is known to be one of the most well-preserved Medieval cities in all of Europe. If you visit during the month of June, you can experience the Medieval Rose Festival.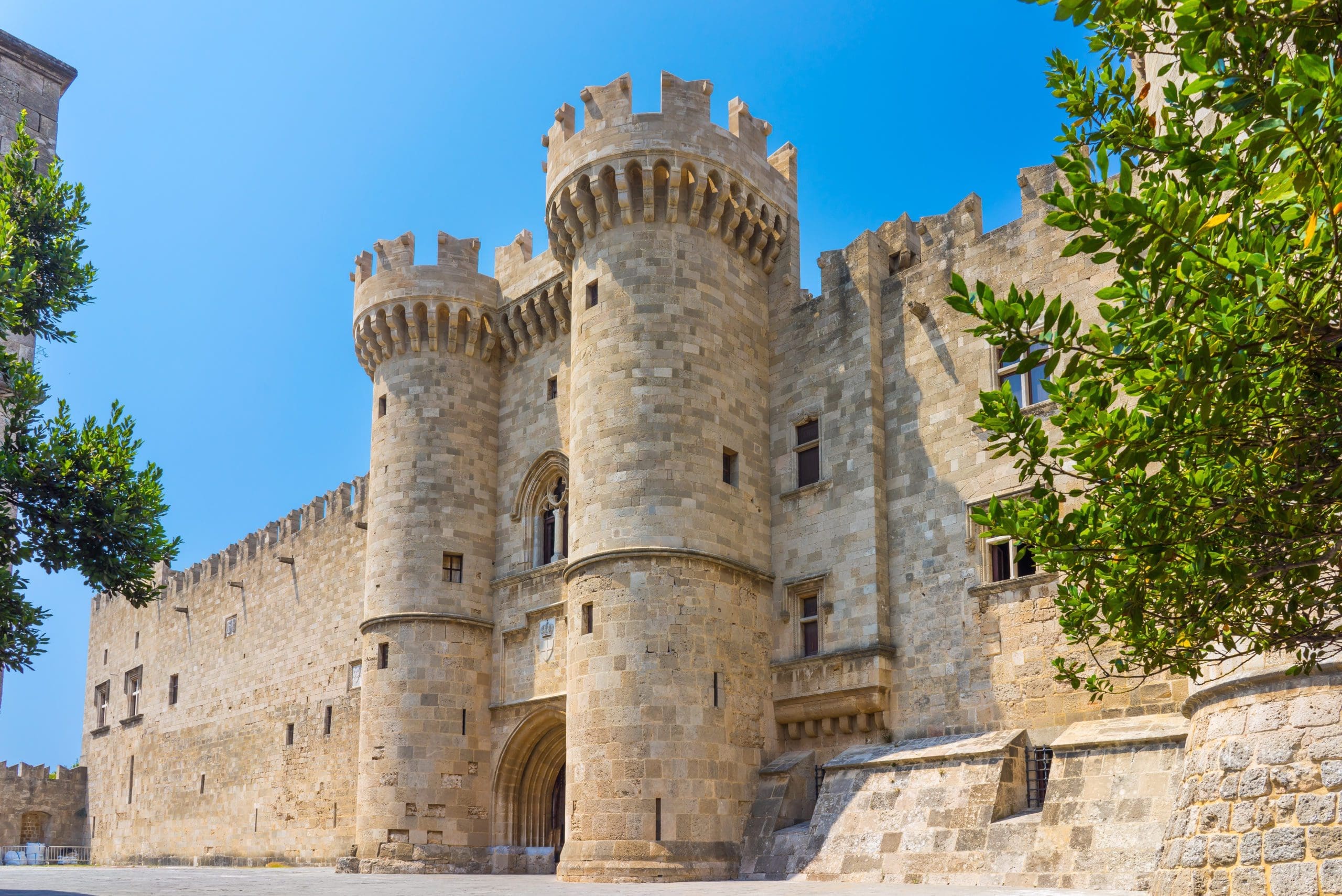 During the festival, you will see wonderful medieval themed performances including: puppet shows, medieval music, historical dances, and even juggling. The streets become filled with people dressed as though they are from the Medieval times, so you feel the full experience.
Outside of the festival, there are plenty of palaces and castles to visit to get that "back in time," feel. Some favorite medieval sites are: Knights Street, Palace of the Grand Master, and Mandraki. Stroll around Medieval Rhodes and explore all the wonderful ancient architecture that lies there.
There are so many fun activities to do in Greece during the summer, that they all couldn't fit on this list. If you're unsure where to start though, the places on this list are a great start. From exploring mysterious caves to finding hidden tavernas in the market, there is always a new experience to discover in Greece.
Try out the 9 best things to do in Greece this upcoming summer, and have an unforgettable vacation! Enjoy!
Join our community of keen travellers, wildlife enthusiasts and adventure seekers.