If you're one of the lucky bunch who's wedding day is falling in the 'post pandemic world', the world is your oyster when it comes to picking the perfect honeymoon destination for 2023!
Every individual has a different idea of their ideal bucket list vacation or ideal honeymoon. This is most often in line with your usual travel preferences, or sometimes, in direct contrast.
The most popular honeymoon destinations typically include tropical beach getaways, city breaks, cultural experiences in Europe or Asia, or a luxury escape in a picturesque wilderness area.
If you're not the type who's always had their dream honeymoon planned out in your mind, then we've put together a list of our top picks to give you the inspiration!
Our Top 12 Honeymoon Destinations For 2023
1. Maldives
The Maldives is an exquisite Indian archipelago that not only tops the list of honeymoon destinations for 2023, but has been a list topping destination all through the 2000's.
With 1200 islands, a plethora of luxurious resorts, and pristine blue beaches, its not hard to see why!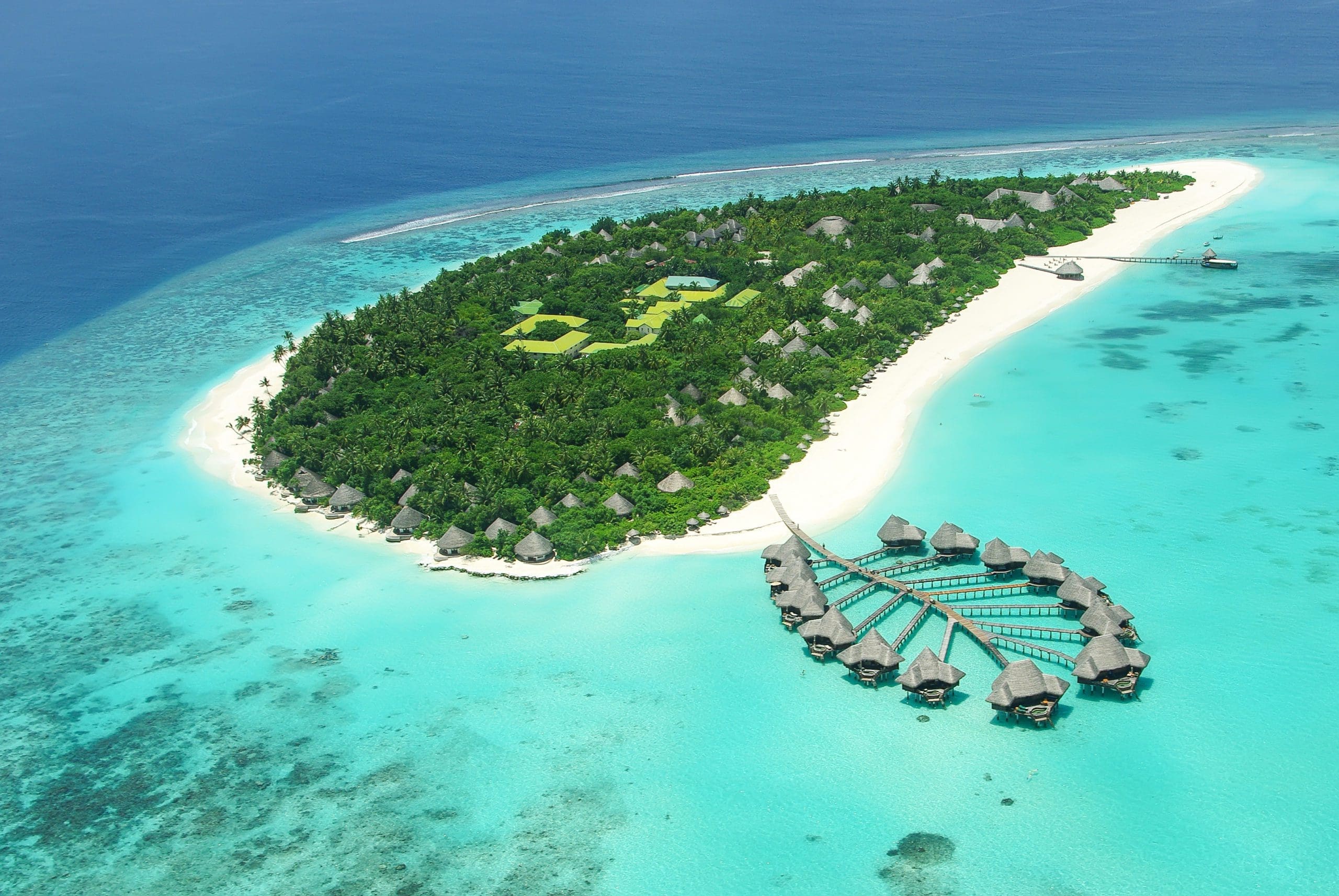 If you haven't seen swarms of Pinterest or Instagram posts dedicated to the Maldives; imagine yourself sunbathing on a white sandy beach, or lazing on a hammock in the cool breeze. After that you enjoy an intimate evening spa experience, before a candlelit dinner on the beach. Later, you can enjoy a romantic dip under the stars, in your own private pool!
The Maldives is truly a dream destination, but a vacation here comes with a hefty price tag so be sure to look out for package deals and specials.
2. Hawaii
Contrary to what most think, Hawaii is more than just one single island. While there are many amazing islands to visit in Hawaii, the best for honeymooners are Maui, Kauai and Oahu.
Here you can experience otherworldly volcanic terrain, thrilling hikes, beautiful beaches and mouthwatering cuisine, in and among some of the most incredible natural scenery anywhere on earth.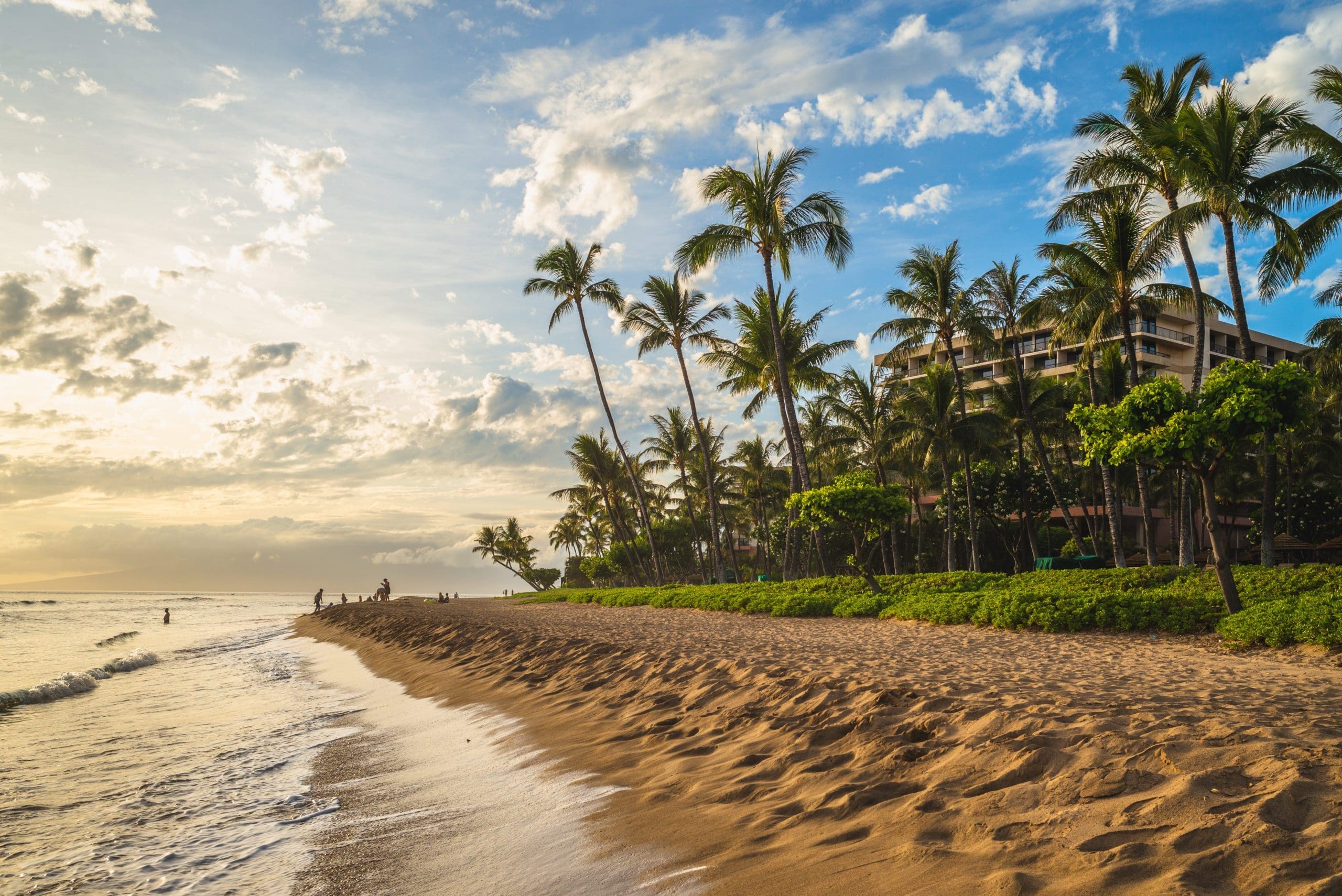 Enjoy the bright sunshine at Ka'anapali and Wailea Beaches in Maui – said to be the best beaches in Hawaii – with great swimming conditions and epic surf.
Other exciting activities to consider include an evening cruise, where you can enjoy a couple drinks as the sun goes down, before being treated to an exceptional dinner.
Or go on a hike in one of Hawaii's national parks like Haleakala National Park. While here try mountain biking, or a romantic night walk at the Kapalua Coastal Paths.
3. South Africa
South Africa is another extremely popular honeymoon destination, thanks to the variety of experiences on offer and the accessibility of each.
South Africa has all the ingredients to make for an unforgettable honeymoon!
The ideal starting point for your honeymoon in South Africa is the city of Cape Town.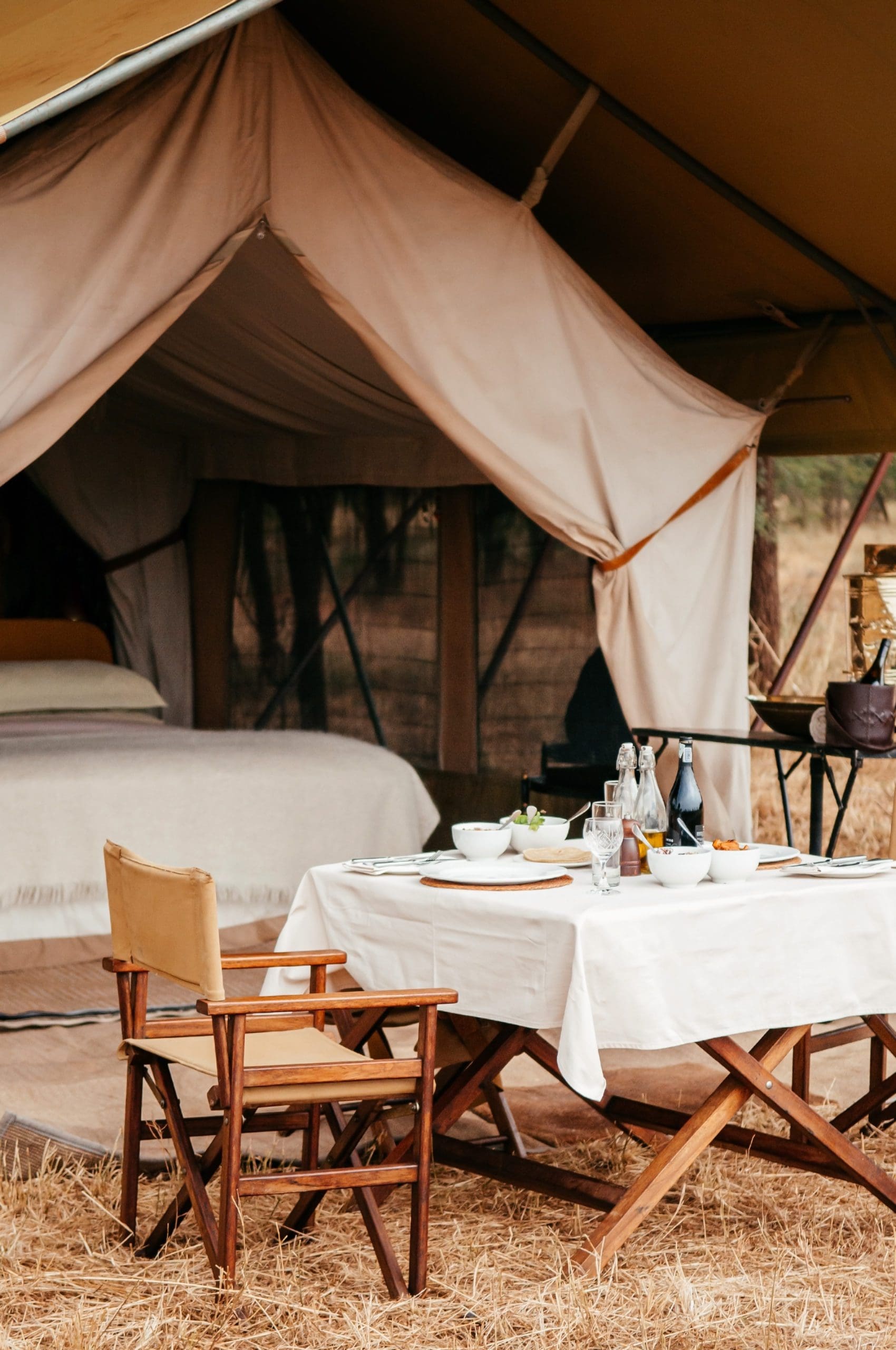 Now if you're wondering what to do in Cape Town, the list is almost endless.
Visit one of many picturesque wine farms for a tasting experience or take in the breathtaking views at the summit of Table Mountain. Alternatively visit the penguins at Boulder's Beach, or see the Mother City by air in a helicopter tour.
A trip to South Africa would not be complete without a visit to one of its many world-famous national parks or big game reserves.
Most famous of all is Kruger National Park where you can see the Big Five animals of Africa; lion, leopard, elephant, buffalo, and rhino. While here you can choose from a variety of accommodation to suit your budget!
4. Sri Lanka
One of the more up and coming destinations on our list, Sri Lanka is easily one of the top honeymoon destinations for 2023.
Here you'll find everything from lovely beaches, exotic wildlife and scenic mountain views, encapsulated by remnants of an age-old culture and history.
If a tropical beach honeymoon is what you're after, check out Tangalle, Unawatuna, Mirissa, Hiriketiya, or Dikwella beaches on the south western coast of Sri Lanka.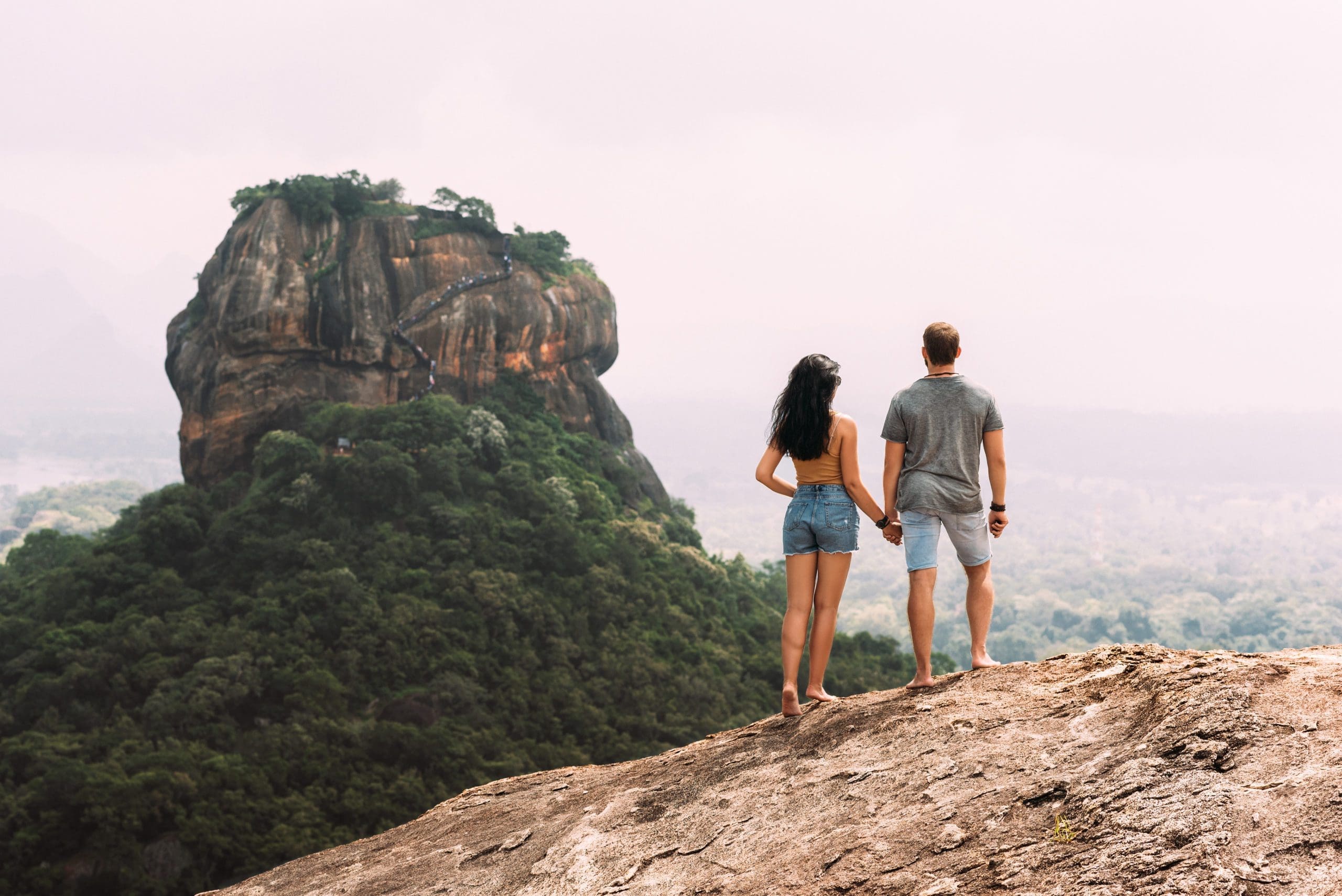 Whichever you choose, you'll be met with a memorable experience characterised by incredible sunset views, surfing opportunities, and Ayurvedic spa treatments that refresh the body and mind.
Mirissa is renowned for its whale/dolphin watching, and getting up close to these incredible ocean mammals is an unforgettable experience.
Alternatively, visit the hill country regions and check out; Kandy, Nuwara Eliya, Haputale, and Ella, or visit one of Sri Lanka's various safari destinations.
READ NEXT: THE BEST TIME OF YEAR TO VISIT SRI LANKA
5. Caribbean
The Caribbean is a luxury destination that has always sat comfortably on top of every honeymoon planner's playbook.
Like a true slice of paradise, the islands are home to beautiful beaches, high-end resorts, exquisite cuisine, and an overall romantic vibe!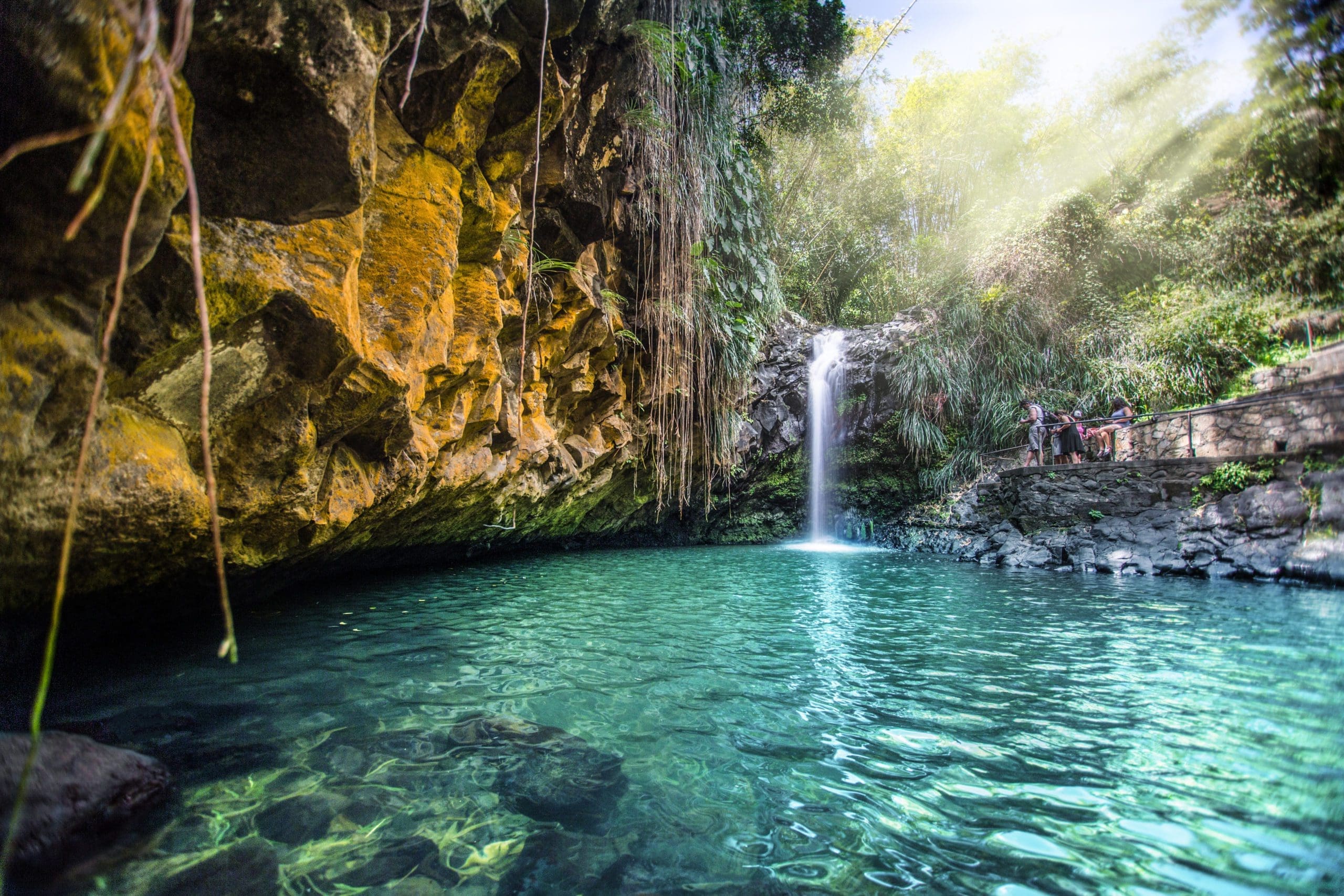 The best islands in the Caribbean are St Vincent and the Grenadines, Grenada, Turks and Caicos, St Lucia, and the British Virgin Islands. Here celebs frequent the beaches, restaurants and night clubs.
Other exciting honeymoon actives in the Caribbean include, champagne-infused sunset cruises, candlelit dinners on the beach, showers under a rainforest waterfall, couples massages and horseback excursions on the beach.
These are all readily available on any of the Caribbean islands.
6. Bali
One of the more budget-friendly destinations on our list, Bali, is extremely accessible regardless of how much you're looking to spend.
This makes it a firm contender for top honeymoon destination of 2023. You shouldn't have to sacrifice your idea of a perfect honeymoon just because you aren't looking to spend 10's of thousands!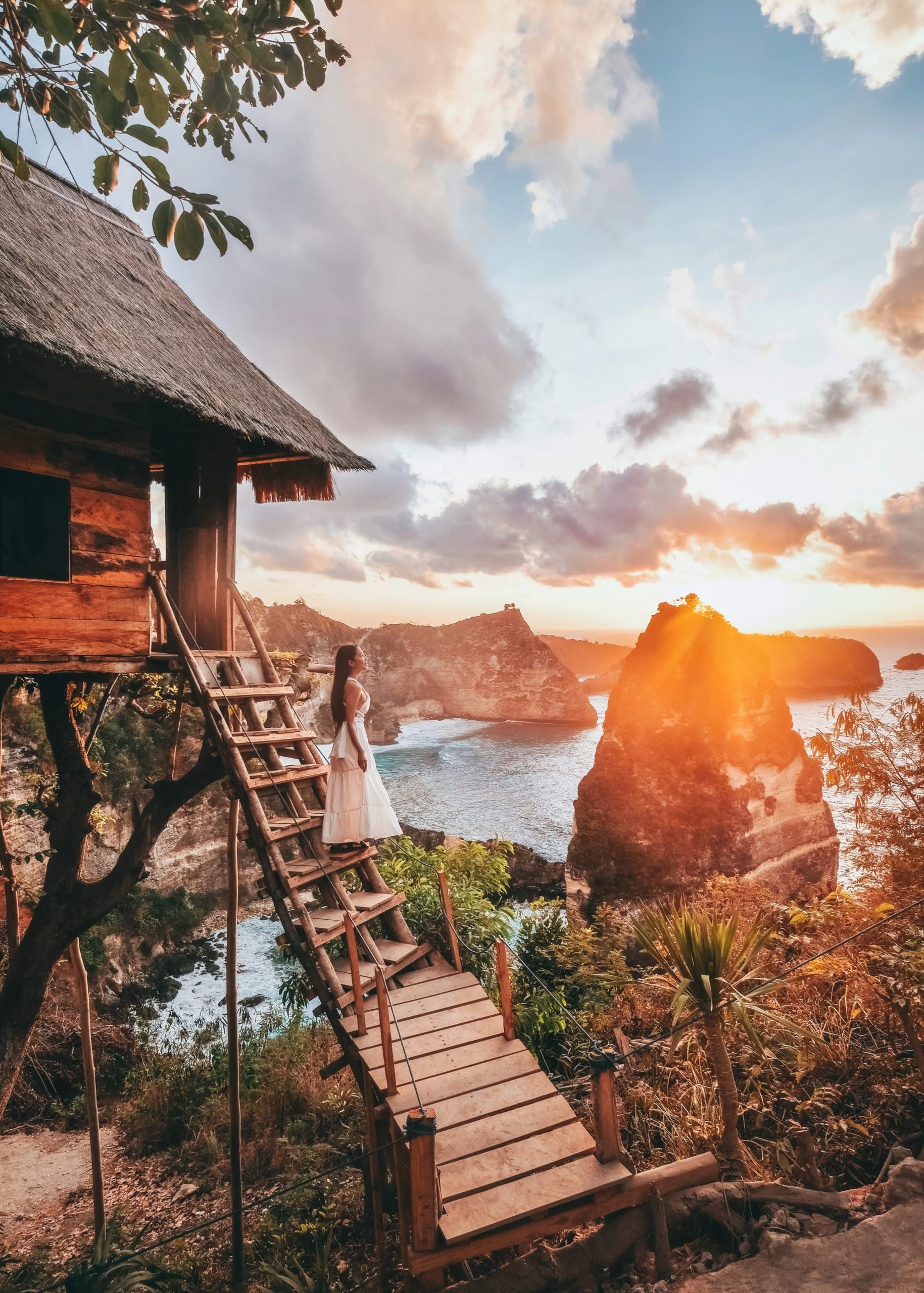 Bali offers it all, from tropical beaches, scenic hikes in lush green jungles to buzzing nightlife.
Recently a popular trend for honeymooners visiting Bali is to hire a personal photographer who will take you on a tour of the island's most beautiful spots. These incredible images will freeze memories for a lifetime.
For a cultural experience, visit Taman Ayun Temple, enjoy the beautiful views at Uluwatu Temple, or get the perfect couple selfie at Pura Lempuyang temple.
While Lovina beach is great for dolphin watching, seaside spa treatments or just relaxing in the cool ocean breeze.
7. Paris
A romantic cliché that will never go out of fashion, a honeymoon in the City of Love still packs a punch!
Paris is everything you'd imagine it to be with the breathtaking Eiffel tower, magnificent french cuisine, famous art galleries and a world-renowned fashion scene.
For honeymooners, look for accommodation with a view of the Eiffel tower. You'll thank me after taking in the romantic city views at sunset!
While in the city; watch the sun rise from the Eiffel Tower, visit the Wall of Love, or stroll through the Palace of Versailles. You can also arrange for a cruise along the Seine River, finished off with a romantic dinner at the Hôtel Plaza Athénée.
8. Bora Bora
Another firm favourite among sun worshippers and ocean enthusiasts, Bora Bora in French Polynesia is one of the most breathtaking honeymoon destinations on earth.
The island exudes an air of romance. With endless white sandy beaches, blue-green waters and exquisite luxury resorts, its safe to say you will be the envy of many if you choose Bora Bora for your honeymoon!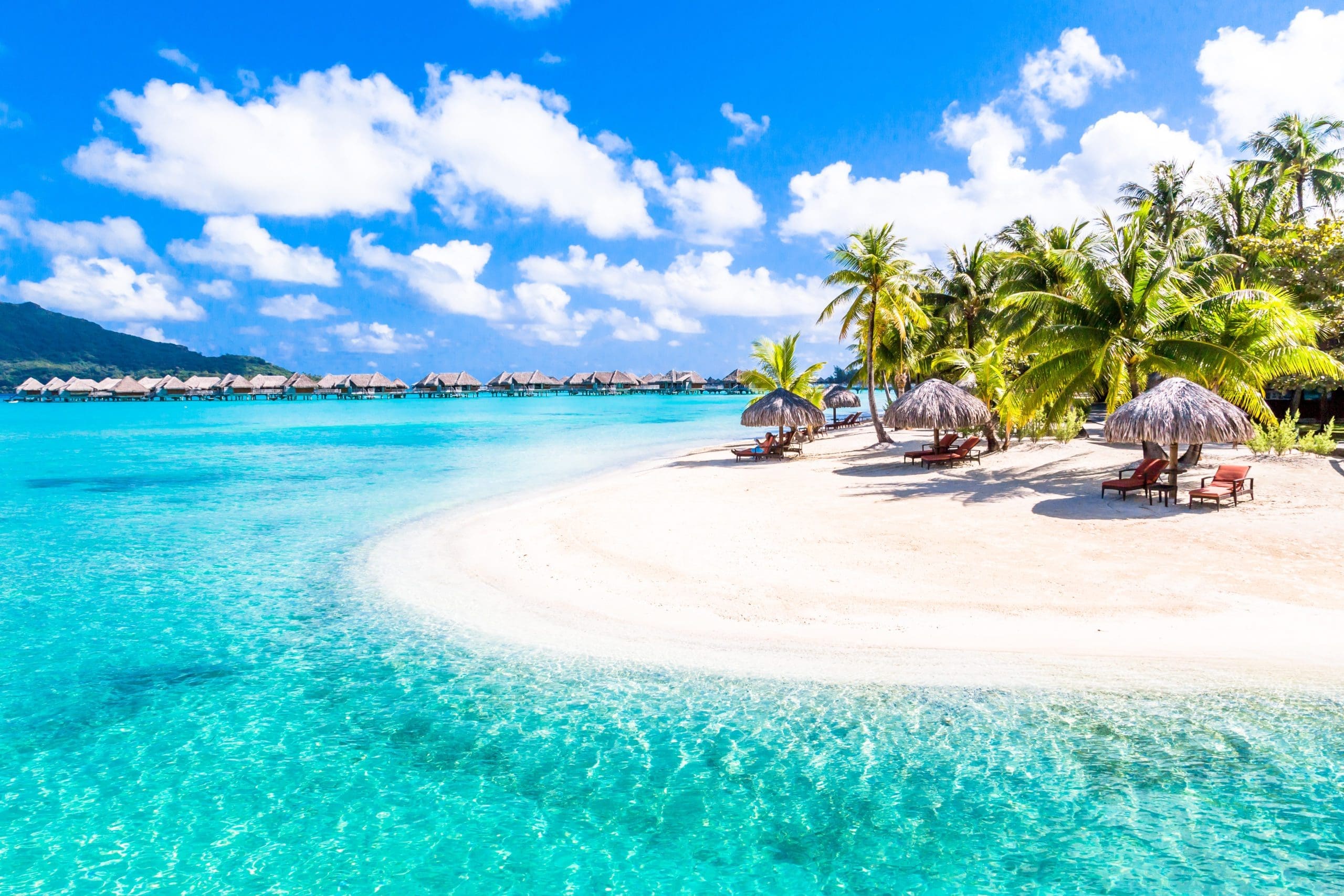 For your accommodation, book an overwater bungalow; it's exactly what it sounds like as these luxury huts are built to stand over the Pacific Ocean.
For the adventurous, there are a the plethora of water-related activities in Bora Bora. Parasailing, kayaking, snorkelling or diving with sea turtles are a few activities you can look forward to enjoying.
Alternatively take a stargazing cruise, or strap on your hiking boots and take in the view from the top of Mount Pahia or Mount Otemanu.
9. Mexico
Until quite recently, Mexico wasn't widely considered as an ideal honeymoon destination to those outside America. Most think the country is all about ancient Mayan ruins and age old culture. But, there is so much more to Mexico as is becoming evident across social media.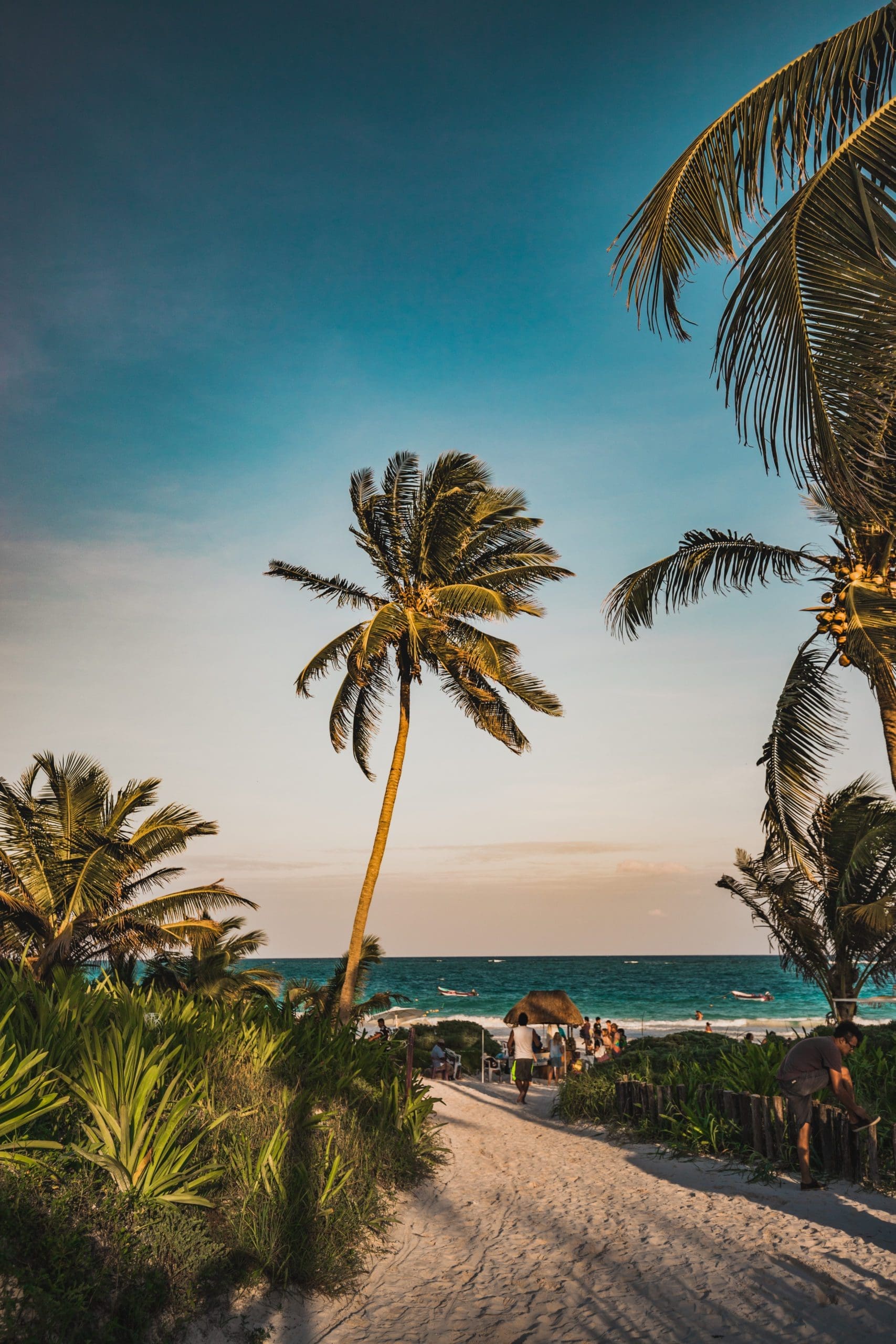 Tulum has become an iconic destination in pop culture, and Cancun has long been known for its 'beach by day, party by night' vibes.
Playa Tortugas is an awesome spot for a laid-back beach day. While a drive along the Costera Miguel Aleman of Acapulco sets a romantic scene with picturesque bay views.
The coves in Acapulco are another favourite of honeymooners looking to get some alone time with their partner!
10. Greece
Greece is widely considering one of the most beautiful countries in Europe, and is a truly mesmerizing location to spend your honeymoon. With almost permanent baby blue skies, white sandy beaches, and turquoise waters its clear why.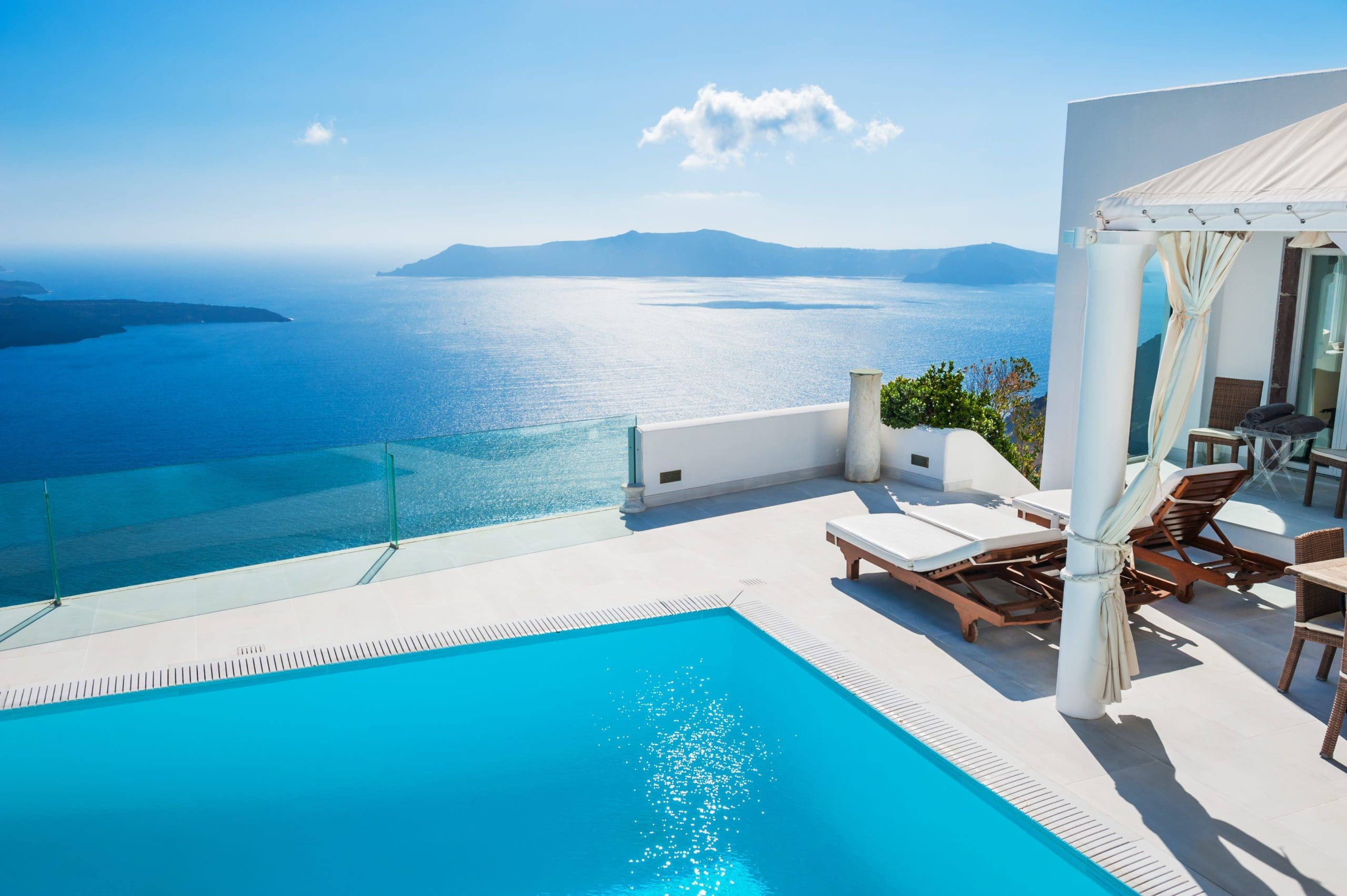 Their are numerous islands in Greece, all of which are equally beautiful but somewhat distinct. Santorini is the most popular of them all and is the scene out of a Greek fairytale!
Watch the sunset from one of Greece's many hillside tavernas, explore the city of Athens, or hike up Mt. Olympus. Alternatively book a wine tasting tour or enjoy a candlelit dinner in one of many ultra-romantic spots. Greece really is a honeymooners paradise!
11. Zanzibar
Zanzibar has long been a popular honeymoon destination for those living on the African continent, but has been gaining popularity among the rest of the world of late.
The island in Tanzania, is the perfect destination for those looking to combine beach, nature and culture. A little-known fact is that Zanzibar is the birth place of the late Freddie Mercury – the lead singer of Queen.
Some of the best things to do in Zanzibar include; exploring the cultural Stone Town (the street markets are a great place to support local business and buy gifts or souvenirs), witnessing a magical sunset on a dhow cruise, snorkelling around the Prison Island, swimming with a pod of dolphins or relaxing on Nungwi Beach.
For a unique dining experience, check out 'The Rock Restaurant' which is breathtakingly located – you guessed it! – on a rock in the sea.
Pair your Zanzibar trip with a visit to one of Tanzania's safari powerhouse destinations, like Serengeti National Park to make your honeymoon that much more special!
12. Portugal
For those outside Europe, Portugal might not be a destination that comes to mind when considering your top honeymoon destinations for 2023.
However this gorgeous country is quickly climbing the ranks of popularity among honeymooners and travellers alike.
The Mediterranean climate sets the scene for a perfect romantic getaway filled with scenes of quaint, cobblestone streets, pristine beaches, and fairytale-like castles such as the Castle of the Moors, Pena Palace, and the Sintra National Palace.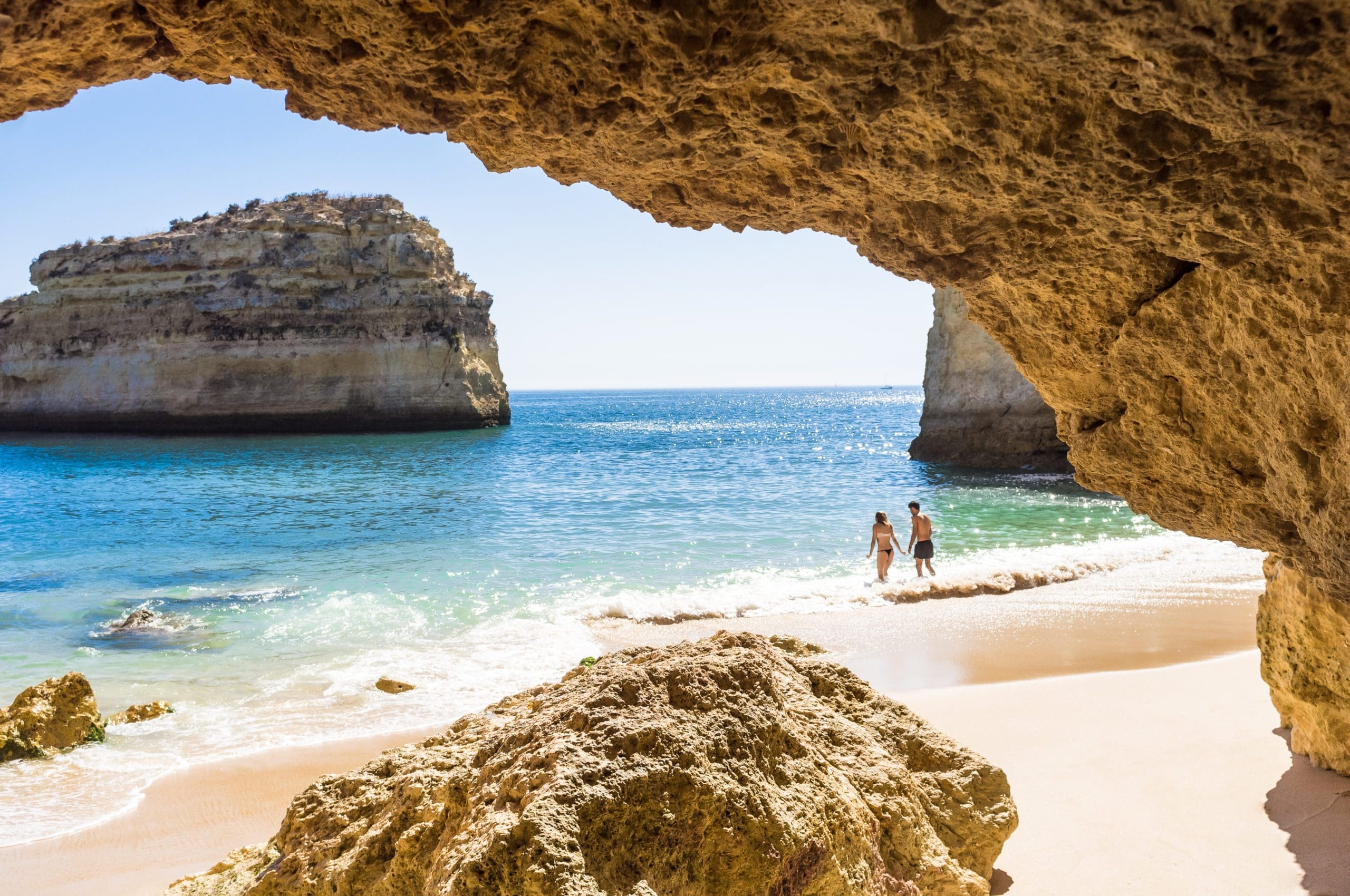 The Algarve, is rated one of the most beautiful beach destinations in the world, while Nazare is home to epic surf – particularly if you're into big wave surfing!
Other notable experiences include; cruises along the Tagus River, romantic dinners at the luxurious Casa do Alentejo, wine tasting at a Portuguese vineyard and a stroll through the streets of Alfama.
Join our community of keen travellers, wildlife enthusiasts and adventure seekers.