Hawaii is an island where the sun consistently shines and the waves are always perfect for surf. It's no wonder that it's one of the most popular surfing destinations in the world. But with so many amazing options, its not always easy to find plan a surf trip to Hawaii, without some insider knowledge.
Before actually going there, it is always better to do your research on which waves would be best for you. So we made up a list of 10 of the most epic spots to surf in Hawaii!
10 of the Best Places to Surf in Hawaii
1. Waimea Bay, North Shore Oahu
Surfing Level: Beginners to Advanced
Waimea Bay is a most famous and challenging surf spot on Oahu, with large swells covering much of the bay from 20 to 25 feet wave height.
This is perfect for beginners learning how to surf because there is always a safe area where smaller waves roll in. For more advanced surfers, Waimea Bay offers some intimidating yet incredibly rewarding waves.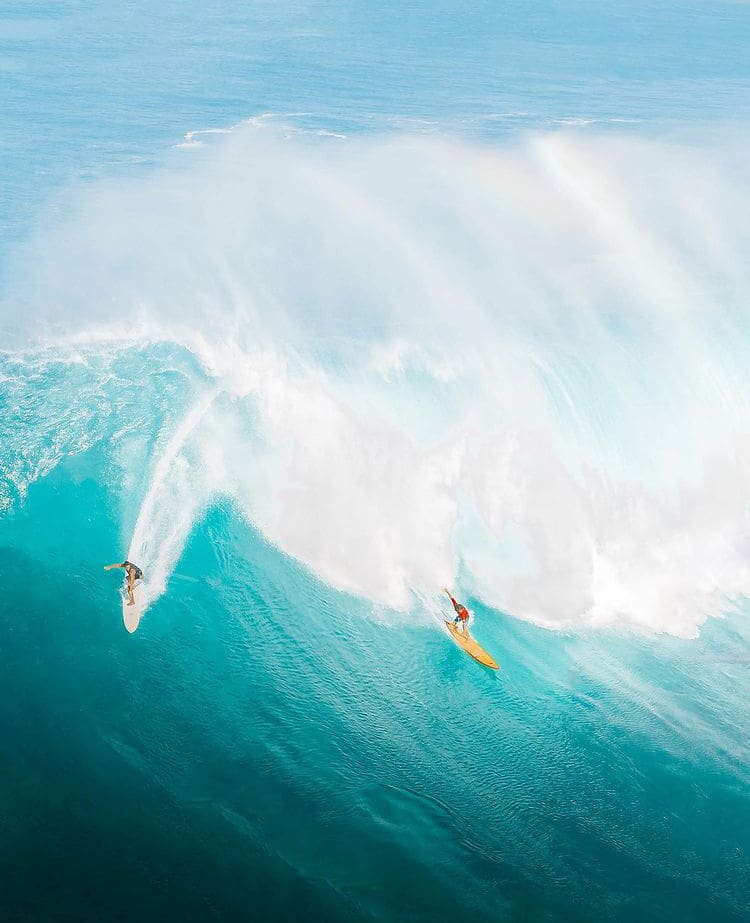 Waimea Bay has a long and rich surfing history that dates back to the 1920s. It was one of the first beaches in Hawaii that surfers started to explore, and the big waves there quickly gained a reputation for being some of the best in the world.
Over the years, Waimea Bay has become a favorite spot for many pro surfers, including big wave riders like Eddie Aikau and Laird Hamilton.
If you're looking for a challenge but also want to enjoy the beautiful scenery that Hawaii has to offer, Waimea Bay is worth checking out!
2. Banzai Pipeline, North Shore Oahu
Surfing Level: Advanced
With 15 to 20 feet wave height, Banzai Pipeline becomes another legendary surfing spot along Oahu's North Shore that draws surfers from around the globe. This wave is regarded as one of the most challenging breaks in all of Hawaii, but it also provides some of the best and most thrilling rides.
The Banzai Pipeline was made famous by pro surfers like Andy Irons, who won numerous competitions at this world-renowned spot. It has a very short takeoff area and instantly drops into a steep tube that can be deadly for those who don't know how to handle it.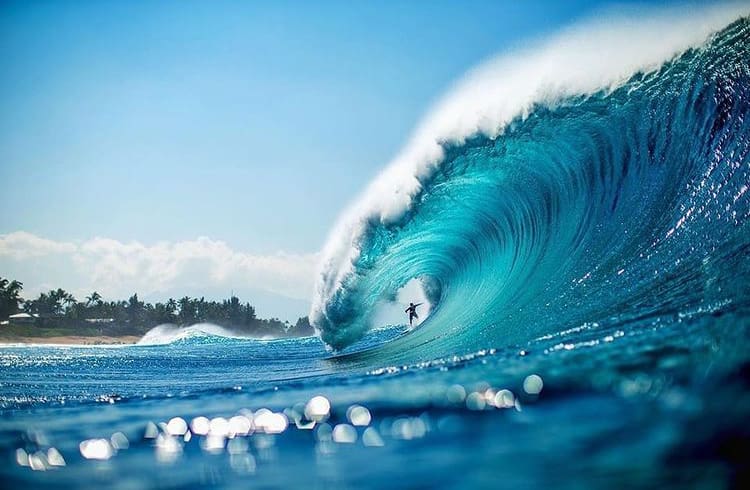 The Banzai Pipeline waves produce some of the most beautiful and dangerous tube rides, especially during big winter swells. Because of the extreme conditions that this wave produces, it is not recommended for beginners or even intermediate surfers.
If you're an experienced surfer looking for an exhilarating ride, Banzai Pipeline is definitely worth your time! Just make sure to always take precautions and respect the power of Mother Nature, or else you could end up in serious trouble.
3. Sunset Beach, North Shore Oahu
Surfing Level: Beginner to Intermediate
Sunset Beach is another place to go if you want to surf Hawaii, and for good reason!
The waves are perfect for beginners and intermediate surfers because it offers a long, gentle ride with plenty of time to practice your turns.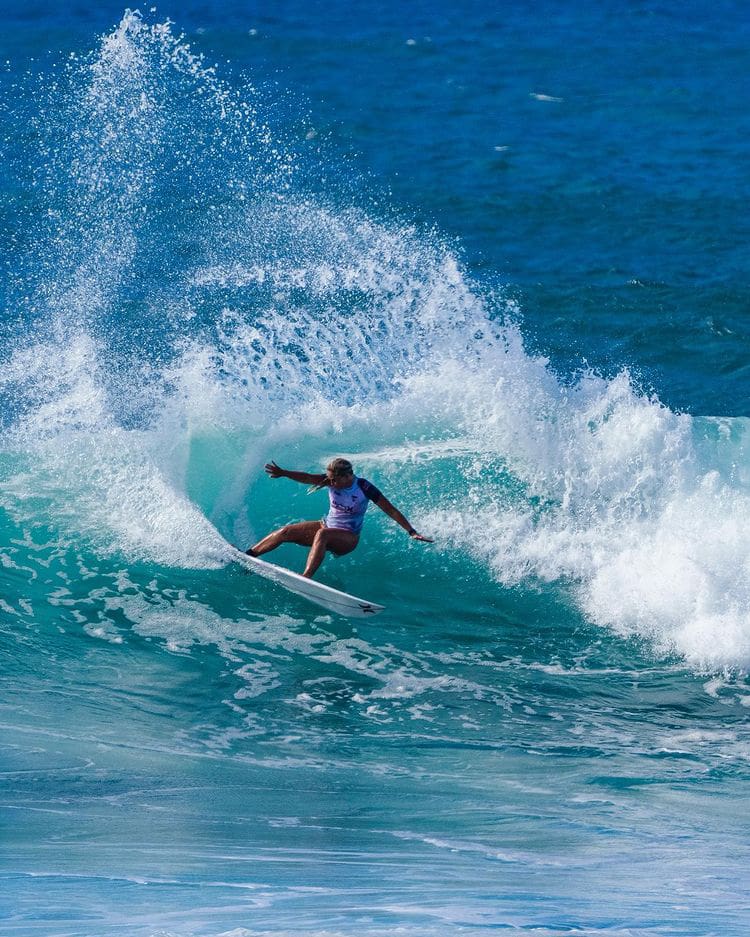 For more experienced surfers, Sunset Beach provides a great opportunity to show off your skills and take on some bigger waves.
Because of its popularity and ease of access, Sunset Beach can get crowded at times. Be sure to watch out for other surfers so that you don't run into any accidents!
4. Pua'ena Point, Oahu
Surfing Level: Beginner to Intermediate
Pua'ena Point is an excellent spot for beginners and intermediate surfers. Its long, gentle waves make the surfing quite relaxing and enjoyable, especially for those just starting.
The water here is also generally calmer and clearer than the others on this list, which makes it the ideal place for both beginners and intermediate surfers.
One of the best things about Pua'ena Point is that it's the perfect venue to watch other surfers in action. If you're on the fence about learning how to surf, this is a good place to go and see what it's all about!
5. Makaha Beach Park, Oahu
Surfing Level: Intermediate to Advanced
Makaha Beach Park is another epic destination for experienced surfers who are looking for a difficult ride.
With its powerful and consistent waves, Makaha Beach Park is the ideal place to form your turns, speed, and carving. And if you're lucky enough to come during a big swell, you can even catch one of the biggest waves in Hawaii!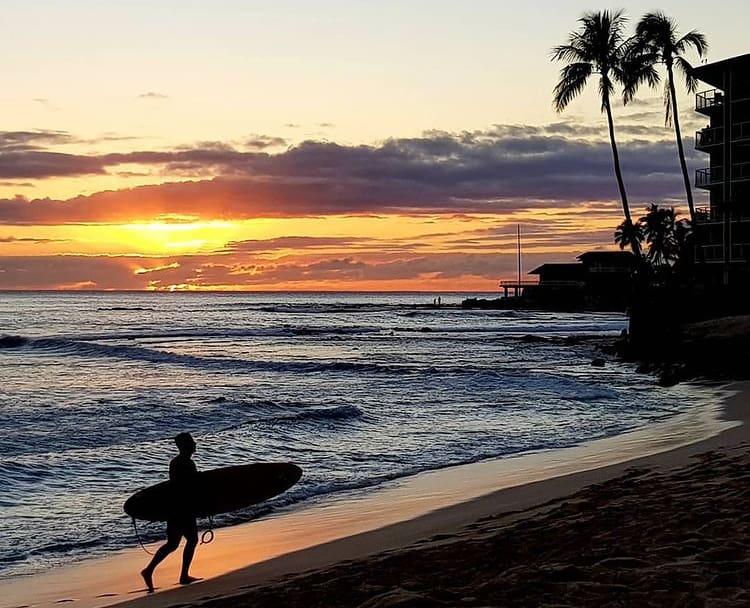 While Makaha Beach Park is an excellent option for more advanced surfers, it can be quite dangerous for those who are new to the sport.
The strong waves at this spot make it important to always use caution when surfing here. Do your research and talk to other experienced surfers before attempting to ride the waves at Makaha Beach Park!
6. Waikiki, Oahu
Surfing Level: Beginner
Waikiki is another notable tourist destination in Oahu, and it's also an excellent place to surf Hawaii! The waves here are perfect for beginners because they are gentle and consistent.
Since Waikiki is such a popular spot, there are always plenty of other people around to meet and give you tips and advice on your surfing.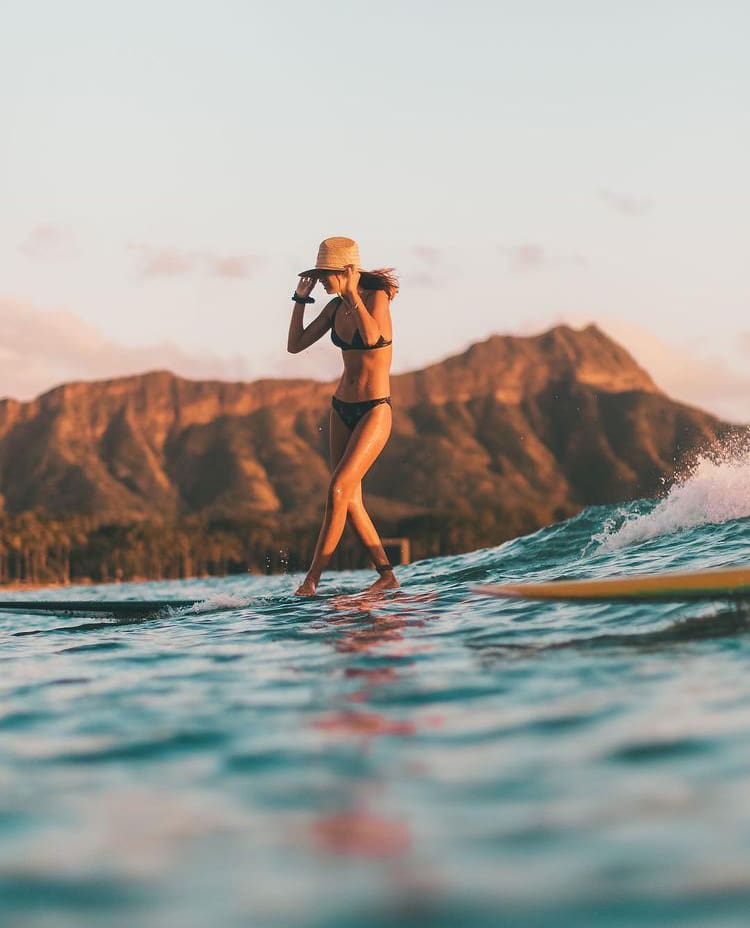 Waikiki has magnificent beaches including Diamond Head, Duke Kahanamoku, and Prince Kuhio. Each of these beaches has its personality and draws different types of surfers to the area.
Be sure to explore all three before deciding which one fits you best!
7. Hale'iwa Ali'i Beach Park, Oahu
Surfing Level: Intermediate
Another highly recommended location for intermediate surfers seeking a challenge is Hale'iwa Ali'i Beach Park. It features fast and continuous waves, making it great for practicing turns as well as your speed and carves.
The powerful water here can be a bit intimidating at first, but once you get comfortable with its strength, Hale'iwa Ali'i Beach Park is an immense place to take your surfing to the next level.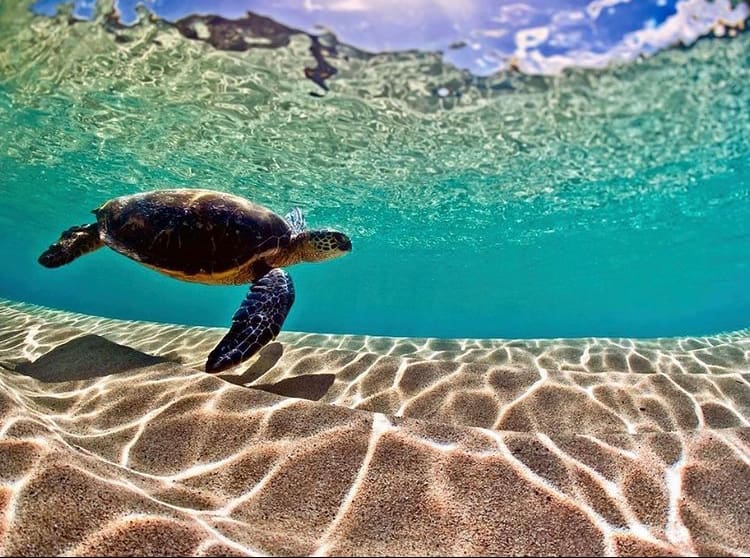 With the strong waves and stunning beaches of Hale'iwa Ali'i, Oahu has truly become one of the most epic places to surf Hawaii.
Whether you're just starting or an experienced pro surfer, there's a spot on this island for you!
8. Maui, Hawaii
Surfing Level: All levels
The island of Maui is a must-visit for any dedicated surfer.
With its many beaches offering soft waves ideal for beginners and powerful swells that attract experienced professionals, it's one of the best places to surf in Hawaii, and it might also be one of the finest surfing spots in the world.
Maui is home to many beloved surfing beaches including Ho'okipa Beach Park, Lahaina Harbor, and Baldwin Beach Park.
No matter your level of experience or preferred type of wave, you're sure to find a wave that suits you on this beautiful island.
9. Kailua-Kona, Hawaii
Surfing Level: All levels
Kailua-Kona is another incredible surfing destination in Hawaii. With both beginner and intermediate waves, this area attracts surfers of all skill levels.
Kailua-Kona has a rich surfing history that dates back to the early 1900s. Originally, the waves in this area were too dangerous for beginners, so only experienced surfers dared to ride them.
However, over time the conditions at Kailua-Kona have become much more favorable for new surfers, and today it's a well-known site to learn how to surf Hawaii.
10. Kauai, Hawaii
Surfing Level: All levels
Kauai is the final stop on our list of the best places to surf Hawaii, and it's truly a paradise for surfers of all levels.
With its moderate waves and sandy beaches, Kauai is an ideal destination for beginners who are just learning how to surf.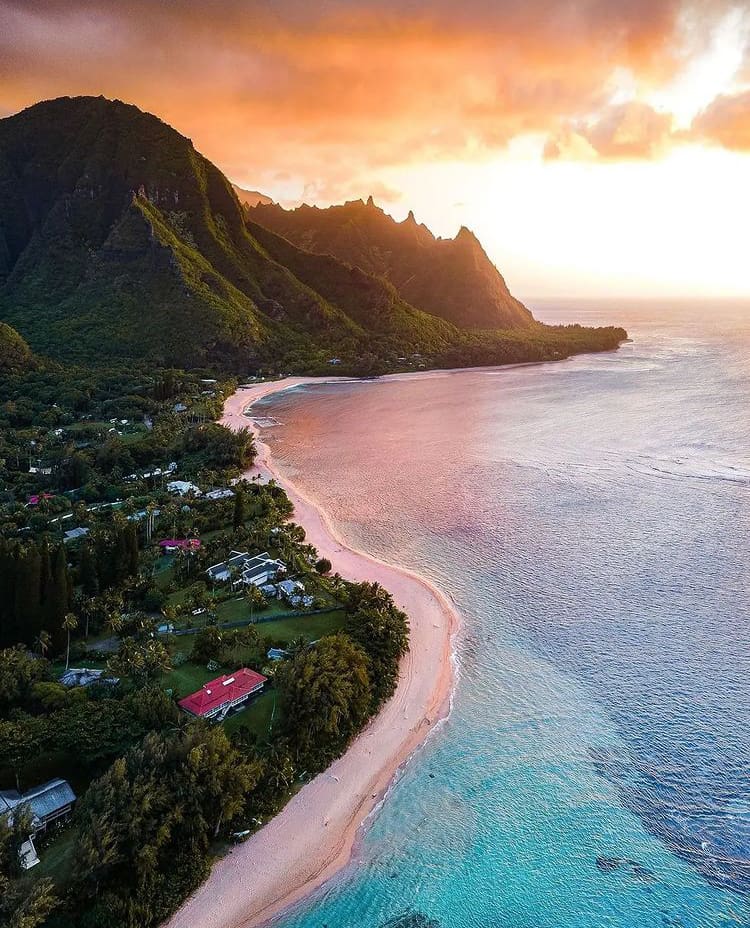 But if you're a professional surfer looking for tough waves, Kauai also has plenty of powerful ones to test your skills.
From Hanalei Bay to the Na Pali Coast, there are countless excellent spots on this island that will help you improve as a surfer and take your drive to the next level.
Tips and Tricks in Finding Your Perfect Wave
Now that we've gone over some of the epic spots to surf Hawaii, it's time for a few tips and tricks on finding your perfect wave.
Do your research. Read about the different surfing spots in Hawaii and find one that matches your level of experience and preferred type of wave. Do not forget to learn and follow all posted rules and advice or guidance provided by locals or other authorities in the area.

Ask around. Talk to other surfers and get their recommendations. The locals of Hawaii usually have practical ideas of which waves are right for beginners or experts.

Set up an itinerary. Figure out which beaches you're going to hit up each day and plan your trip accordingly.

Pack appropriately. Bring all the gear that you'll need for your surfing adventures, from wetsuits and fins to extra layers of clothing to protect you from the elements.

Go with the flow. Surf your wave and don't worry too much about what other people are doing. Whether you're just starting or an experienced pro, there's plenty of room on the water for everyone to have fun!
No matter what spots you choose to surf Hawaii, one thing is for certain – it's going to be an amazing experience! Whether you're a beginner or a pro, this island paradise has something for everyone. So take your time looking into the different surf spots and planning your trip, and then go out on the water and enjoy the ride of your life! We know you'll do great.
Join our community of keen travellers, wildlife enthusiasts and adventure seekers.