British trophy hunters boast over the bodies of zebras they've killed for sport.
Images of the hunters grinning alongside the carcasses have been shared on social media.
Andy Denson – a tour operator according to Mirror Online – posted an image to his Facebook account with a zebra he appears to have shot and killed.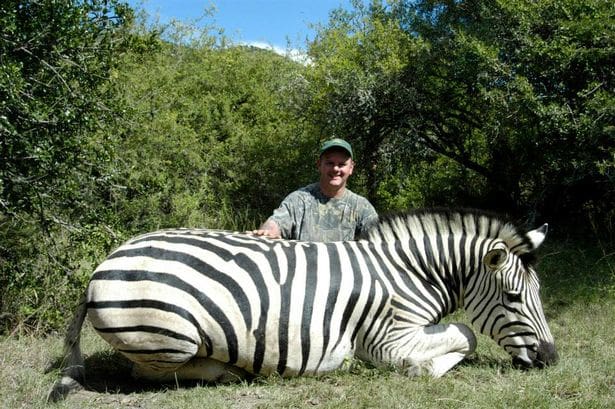 Another British tourist, Peter Livesey, is pictured on the Huntershill Safaris website along side his victim – one hand on its lifeless body, another on his rifle.
Taking to the website's guestbook to comment on the hunting experience, Livesey wrote:
Never had so much fun with my pants on!!!
A further six British people – including a woman – can be found grinning with pride next to their 'trophy' on safari operator, Umlilo Safaris, website.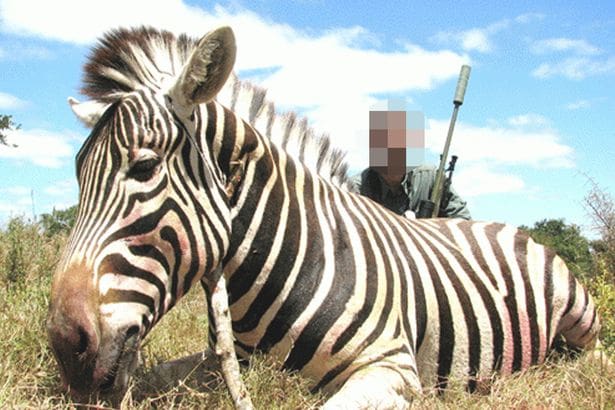 Huntershill Safari's do not promote the plains zebra as an animal available for hunting – however 'tailor-made' packages are available.
Hunting tourists can expect to pay between $5,200 and $9,430, for the pleasure of murdering an innocent animal. Safari trips can last up to 10 days and kills are usually 'guaranteed'.
Zebras were added to the International Union for Conservation of Nature's (IUCN) 'red list' after their population has seen a 24 per cent decrease, across Africa, in the last 14 years.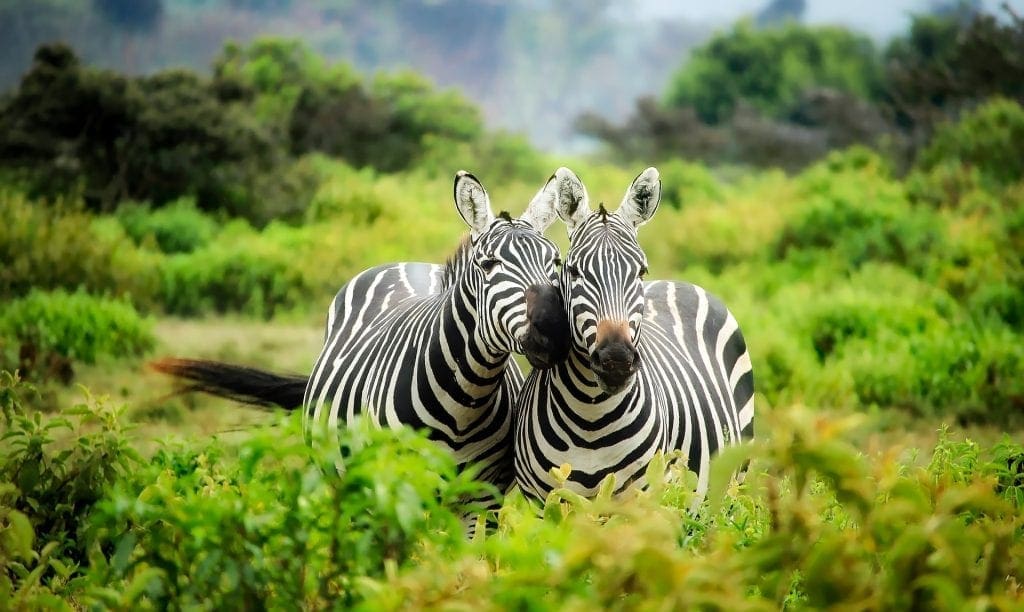 Eduardo Goncalves of the Campaign to Ban Trophy Hunting, brands the industry 'evil', and calls for the killing of endangered animals to be ended.
As reported by the Mirror Online, Goncalves said:
So many of Africa's greatest wild animals are ­already suffering thanks to the vile trophy ­hunting industry.

Now ­zebras have joined the list. In April last year zebras were ­officially listed as vulnerable. The Grévy's zebra species is listed as ­endangered. What is it going to take to stop these killers from wiping out our wildlife completely?
The IUCN estimate that the global population of plains zebra has fallen from between 150,000 and 250,000 to as low as 34,979 in the last three years.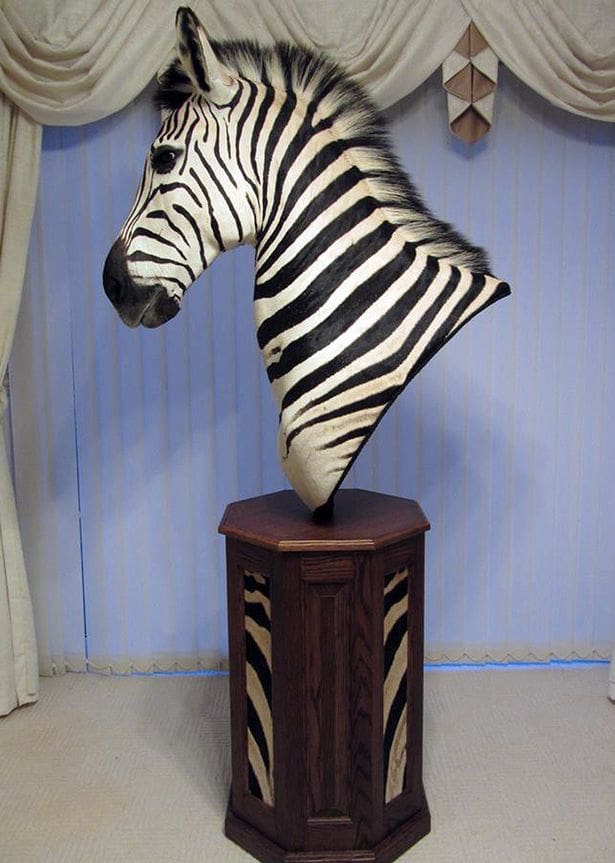 Despite their worsening status, plains zebra are still one of the most commonly hunted animals in South Africa and body parts are regularly exported to the UK and across the globe. In the majority of cases, taxidermy is often the end result, with the animal being made into wall mounts or floor rugs etc
The UK government are now attempting to ban this practice.
As reported by the MailOnline, Minister for International Wildlife Zac Goldsmith said: 'I look at the photos and it turns my stomach.'
SOURCE: UNILAD
Join our community of keen travellers, wildlife enthusiasts and adventure seekers.