A new jungle retreat in Bali allows its guests to unwind above the ground in a luxury treetop hideaway.
Set a short distance away from the café's and bars of Ubud, Lift is made up of three lodges, described as an 'architectural experience for adventurers, explorers, writers and thinkers beyond the box.'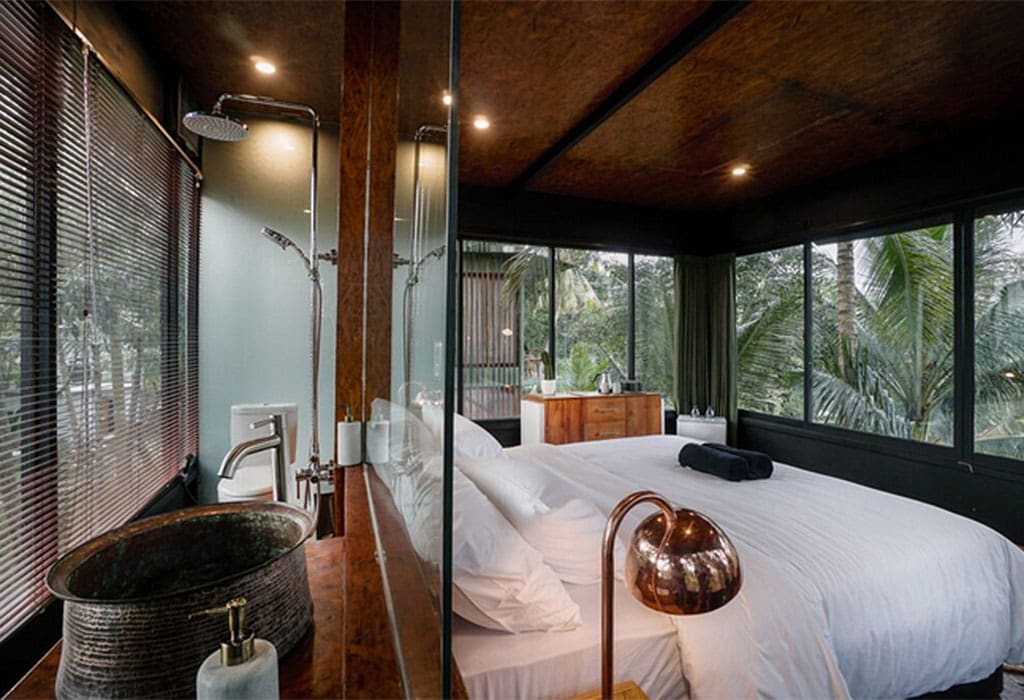 Each unit is set 12 metres above the ground, is named after a famous author: Ernest Hemingway, George Orwell and Stanley Kubrick and features a unique design.
With roofing and furniture made from rattan and recycled wood, the units all come with a king-sized, four-post bed, large windows ensuite shower and WiFi. The lodges are designed to make visitors feel like they're truly part of the forest.
The Hemmingway house has a joglo house traditionally associated with Javanese aristocrats, while the George Orwell house has two stories with the room on the first floor and a shaded roof-top balcony above that overlooks the forest.
The Stanley Kubrick is perhaps the most luxurious house and is designed in the form of a cube.
The local architect Alexis Dornier said:
'Many developments here on this island use high quantities of concrete, and the experience is often times the same. We wanted to challenge that and create light architecture while suggesting a surreal mix of industrial impermanent structures embedded into a tropical forest.'
There's also a pool, small sauna, a bar and a yoga deck in the communal area.
All units are available for bookings on Airbnb.
Join our community of keen travellers, wildlife enthusiasts and adventure seekers.