Spain is a world-famous tourist destination for a myriad of reasons. This diverse country has something to offer everyone, from its stunningly well-preserved architecture and historical landmarks to world-famous art museums and vibrant nightlife.
Must-see tourist attractions Spain vary from city to city, here is a list of some of the most popular:
1. Barcelona
Barcelona is one of the most iconic and well-known cities in Spain. Barcelona is a sight to behold with its fascinating mix of Romanesque, Gothic, and Modernisme architecture. Barcelona is Spain's second-largest city known for its art, food, culture, and nightlife.
Some of Barcelona's must-see attractions are the Sagrada Familia (a stunningly beautiful church designed by Gaudi), Park Guell (a unique park featuring his whimsical sculptures), Casa Mila (an iconic modernist building), and La Boqueria (a vibrant food market).
Barcelona is mildest from April to October, making those months the best time to visit. However, there are many festivals and celebrations throughout the year, such as Las Fallas (March) and La Mercè (September), so it's always a great time to be in Barcelona!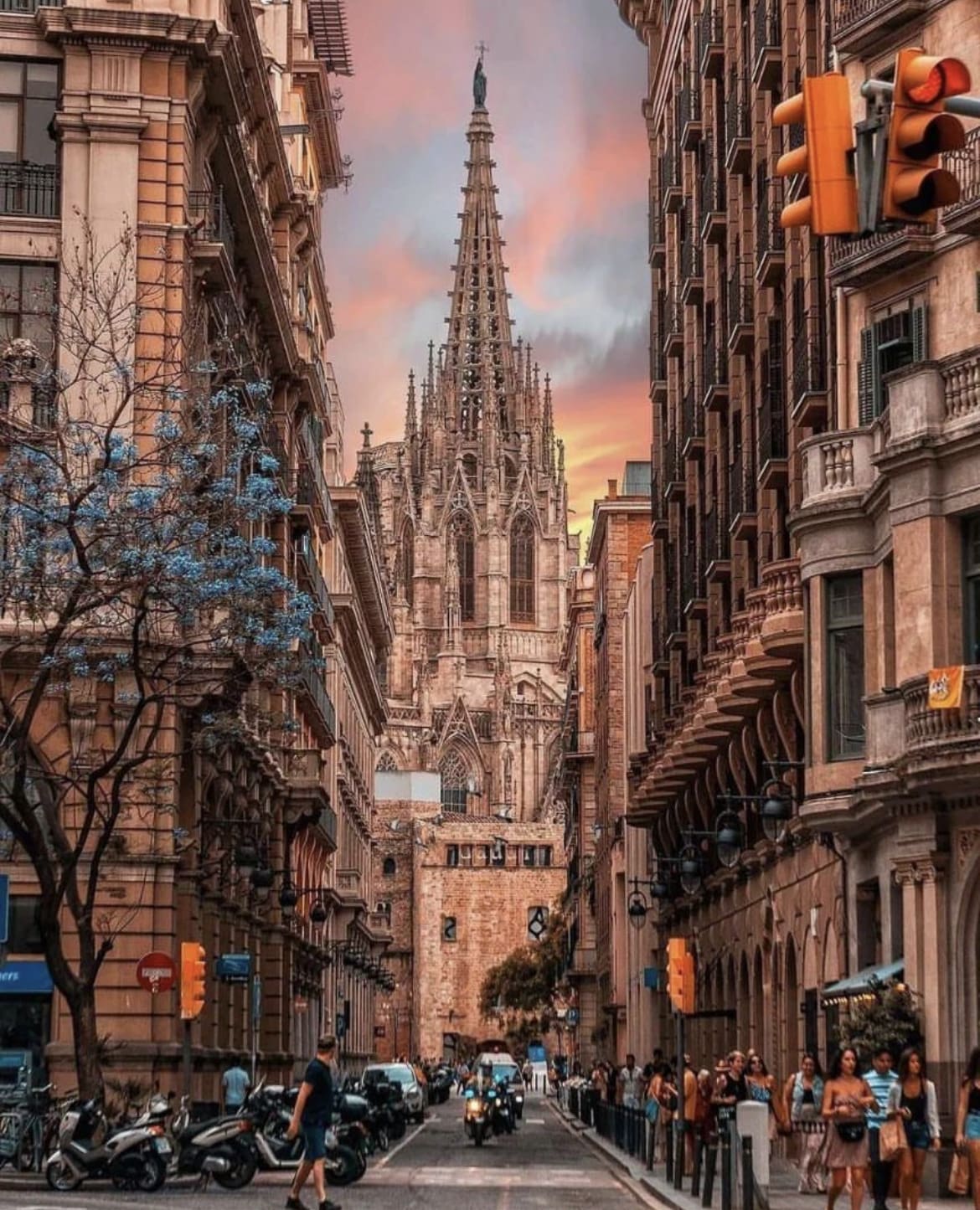 2. Madrid
Madrid is home to some of Europe's most iconic landmarks and monuments and showcases Spain's rich history and culture. Madrid is a tourist must-see destination with its well-preserved architecture and historical landmarks. Madrid also offers a vibrant nightlife scene, great food, and world-famous art galleries.
Some of Madrid's must-see attractions are the Royal Palace (a stunning palace built in the 18th century and the official residence of the King of Spain), Prado Museum (one of Europe's most important art galleries), Reina Sofía Museum (the home to Picasso's famous painting 'Guernica'), Puerta del Sol (the city center of Madrid) Plaza Mayor (a beautiful plaza dating back to the 16th century), and Temple de Debod (an ancient Egyptian temple).
For comfortable weather conditions, the ideal time to visit Madrid is from April to October. However, if you want to experience Madrid's culture, art, and nightlife, the best time to experience Madrid is during the summer months of July and August, when there are many festivals and celebrations.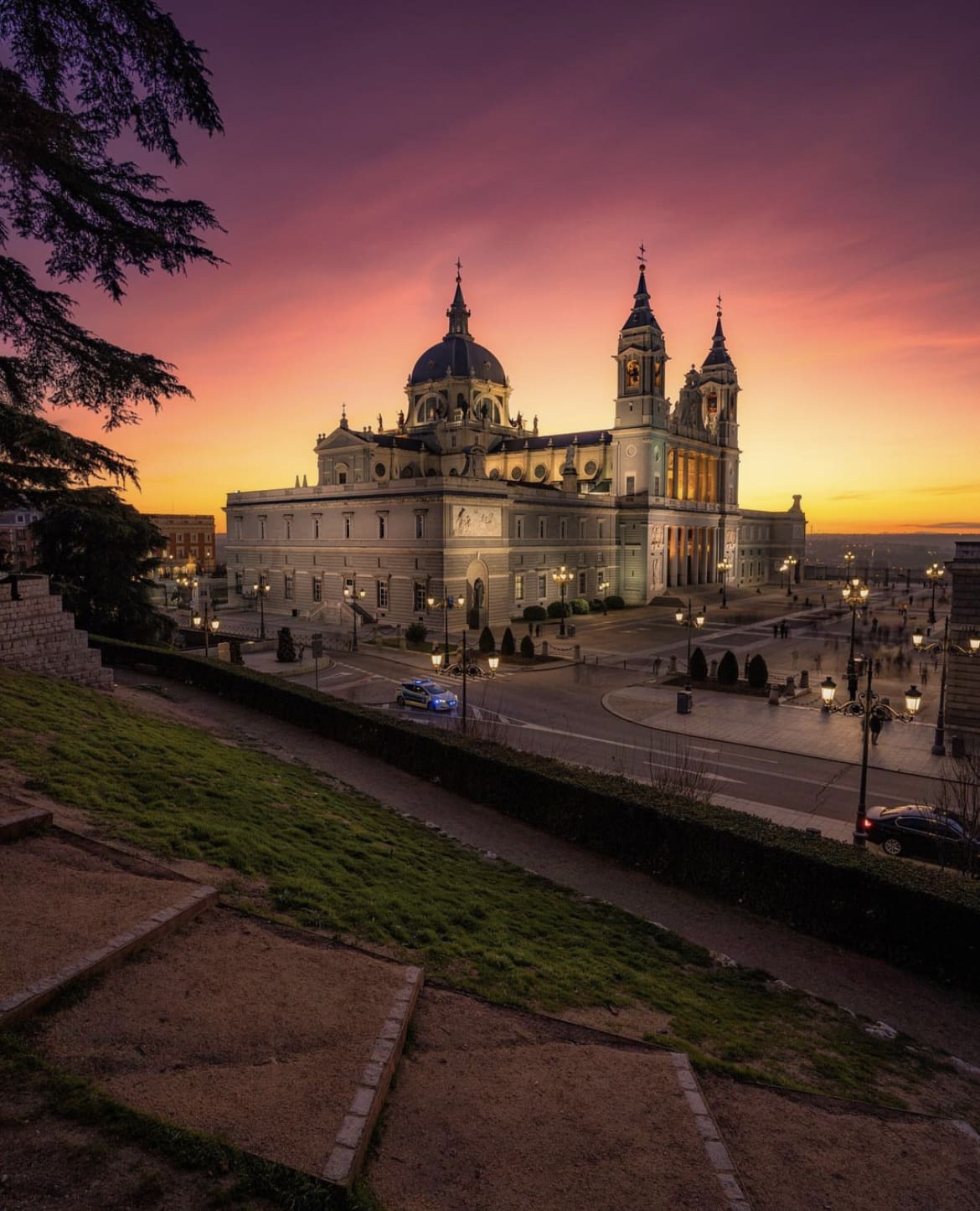 3. Granada
Granada is a must-see destination for any traveller to Spain. Nestled at the base of the Sierra Nevada mountains, Granada is home to some of the country's most impressive and well-preserved historical landmarks, such as the Alhambra (an ancient Moorish palace) and the Generalife Gardens (a stunningly beautiful landscaped garden).
Granada is also home to some of Spain's most vibrant and colourful neighbourhoods, such as the old Moorish quarter of Albaicin, where you can explore winding alleyways and lively plazas. For those looking for a more traditional experience, a visit to the Real Chancilleria (the Archbishop's palace) is a must. Enjoy its delicious tapas, visit the gypsy caves of Sacromonte, and take a hiking tour in Sierra Nevada National Park. Granada is an excellent destination for both culture and nature lovers alike.
Granada is at its best during the spring when temperatures are mild, and festivals such as El Corpus Christi take place. However, you want to experience the vibrant culture of the city. In that case, it's best to visit during one of the many festivals and celebrations, such as the Las Alpujarras Festival or Festival Internacional de Música Contemporánea de Granada. Make sure to enjoy some of the local cuisine – dishes such as gazpacho soup, or ajo blanco (almond soup) are real treats. It is also worth noting that Granada is known for its excellent nightlife – something not to be missed!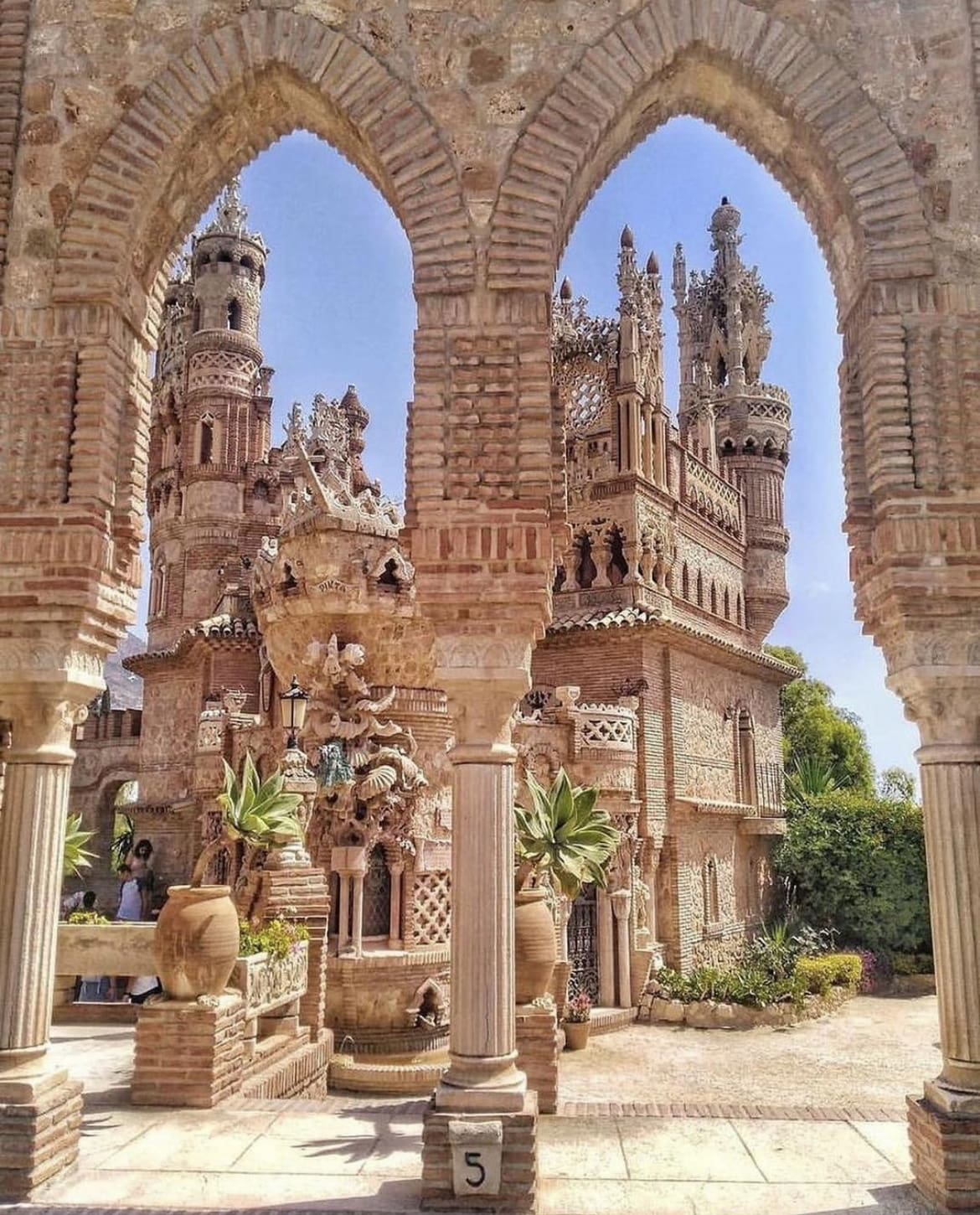 4. Valencia
Valencia is the city of surprises, a vibrant and cosmopolitan city located on Spain's eastern coast. Valencia is a popular destination for its stunning beaches, amazing cuisine, and lively nightlife. When in Valencia, visit the famous City of Arts and Sciences, stroll around the El Carmen district, or take a boat trip along the coast. It would be best if you visited Valencia's main square, the Plaza de la Virgen, which is home to some of Valencia's most stunning and iconic architecture. Also, visit the old town, with its winding streets and gorgeous buildings, such as the La Lonja de la Seda (Silk Exchange) or La Basílica de los Santos Juanes church. Other highlights include the City of Arts and Sciences complex, Albufera Nature Reserve, and Bioparc Valencia Zoo.
Visit Valencia from April to October, when temperatures are mild and pleasant. During this period, you can find many festivals, such as the Fallas Festival or Las Corts, which are great opportunities to experience the vibrant culture of Valencia. July and August are also great times to visit Valencia as temperatures remain warm and sunny, and hotels tend to be less expensive.
5. Seville
Seville is a city in southern Spain known for its beautiful architecture and lively culture. Some of the must-see attractions in Seville are the Cathedral of Seville (one of the largest Gothic cathedrals in the world), the Alcázar Palace (a stunning Moorish palace), and the Plaza de España (a beautiful plaza with characteristic Spanish architecture). Seville is also home to excellent restaurants, bars, and nightclubs, making it a great city to enjoy a night out.
Seville is lovely to explore in either spring or fall when the weather is inviting and comfortable. During this time, you can also experience some of Seville's most exciting festivals, such as the Feria de Abril or the Semana Santa.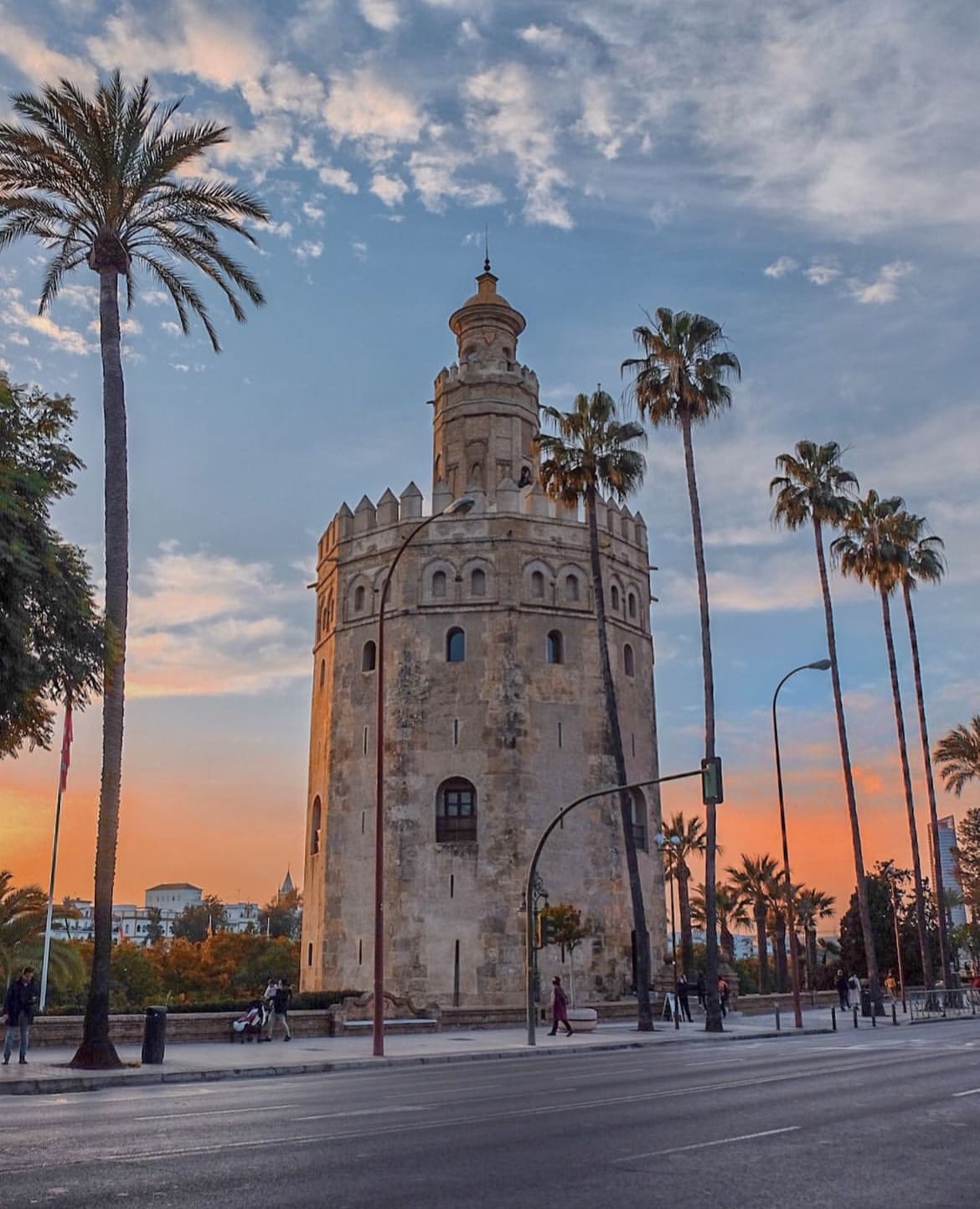 6. Toledo
This stunningly well-preserved city is often referred to as the "city of three cultures" for its mixture of Jewish, Christian, and Muslim heritage. It is also home to some of Spain's most spectacular monuments and sights, such as the historic synagogue El Transito, Toledo Cathedral, and Alcazar. Stroll along the cobbled streets, explore the El Greco Museum or visit the breath-taking Toledo Cathedral. Toledo is also a great place to sample some delicious Spanish cuisine.
The ideal time to explore Toledo is in April-October when the weather is comfortable. During this period, you can find several festivals throughout the city, such as the Procession of Silence or the Fiestas de la Virgen del Valle.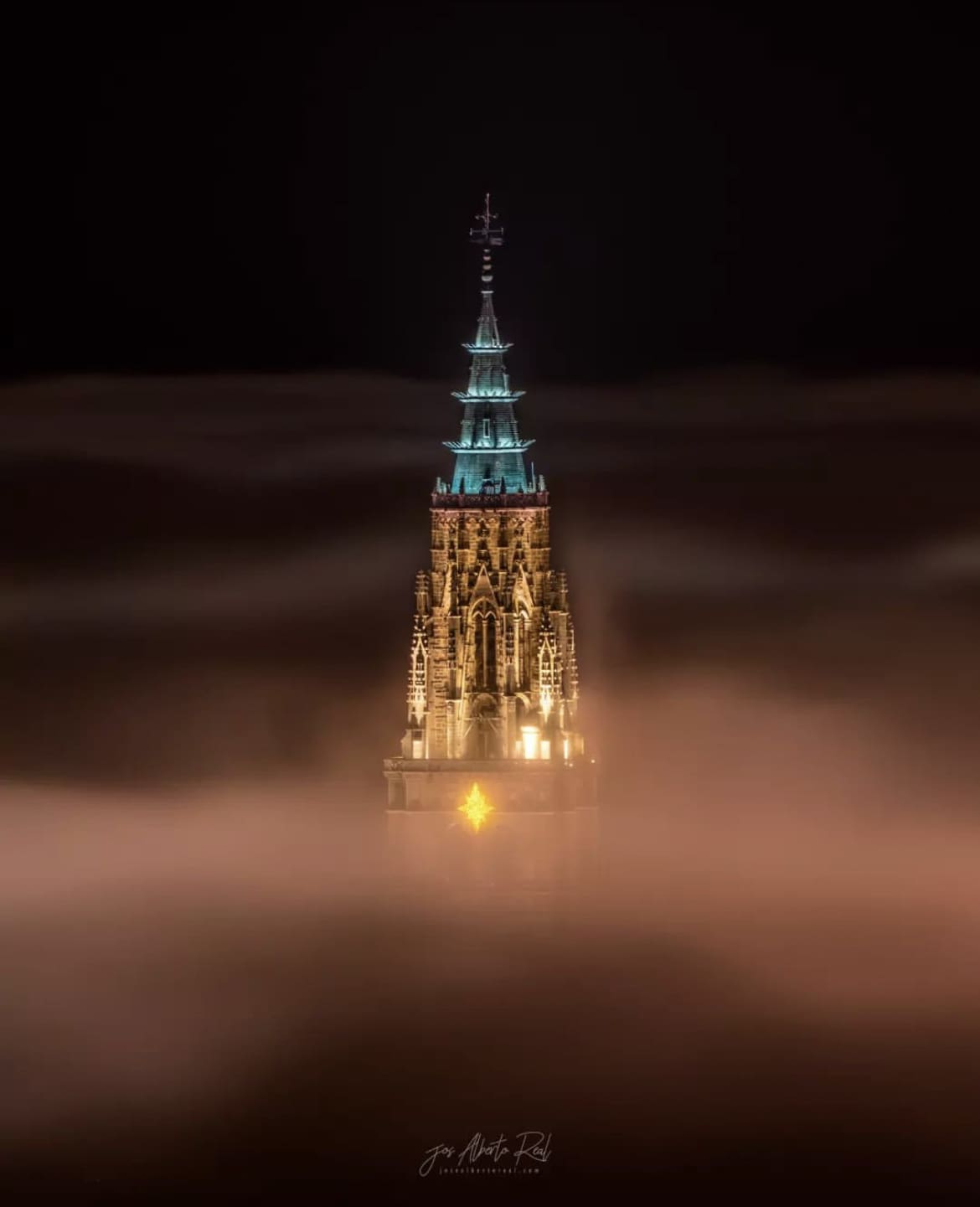 7. Santiago de Compostela
The famous pilgrimage destination is one of Spain's most beautiful cities and home to some of the country's oldest churches and monuments. The city is magnificent during the summer months when thousands of pilgrims flock to the town to complete the famous Camino de Santiago. Take a stroll through Santiago's old town, visit the impressive cathedral, and explore some of the many galleries and museums. Take advantage of its iconic gothic cathedral, which dates back to the 12th century. Other highlights include the Praza do Obradoiro, the University of Santiago de Compostela, and the Convento de San Francisco.
From April to October, the mild and pleasant weather makes it a great time to visit. During this period, the city also hosts several festivals, such as the Santiago International Film Festival or the Festa do Apóstolo, the Festival do Xacobeo or the Fiesta del Pilar, and the Santiago Jazz Festival. There are also plenty of nearby beaches to explore, making it a great place to spend your summer.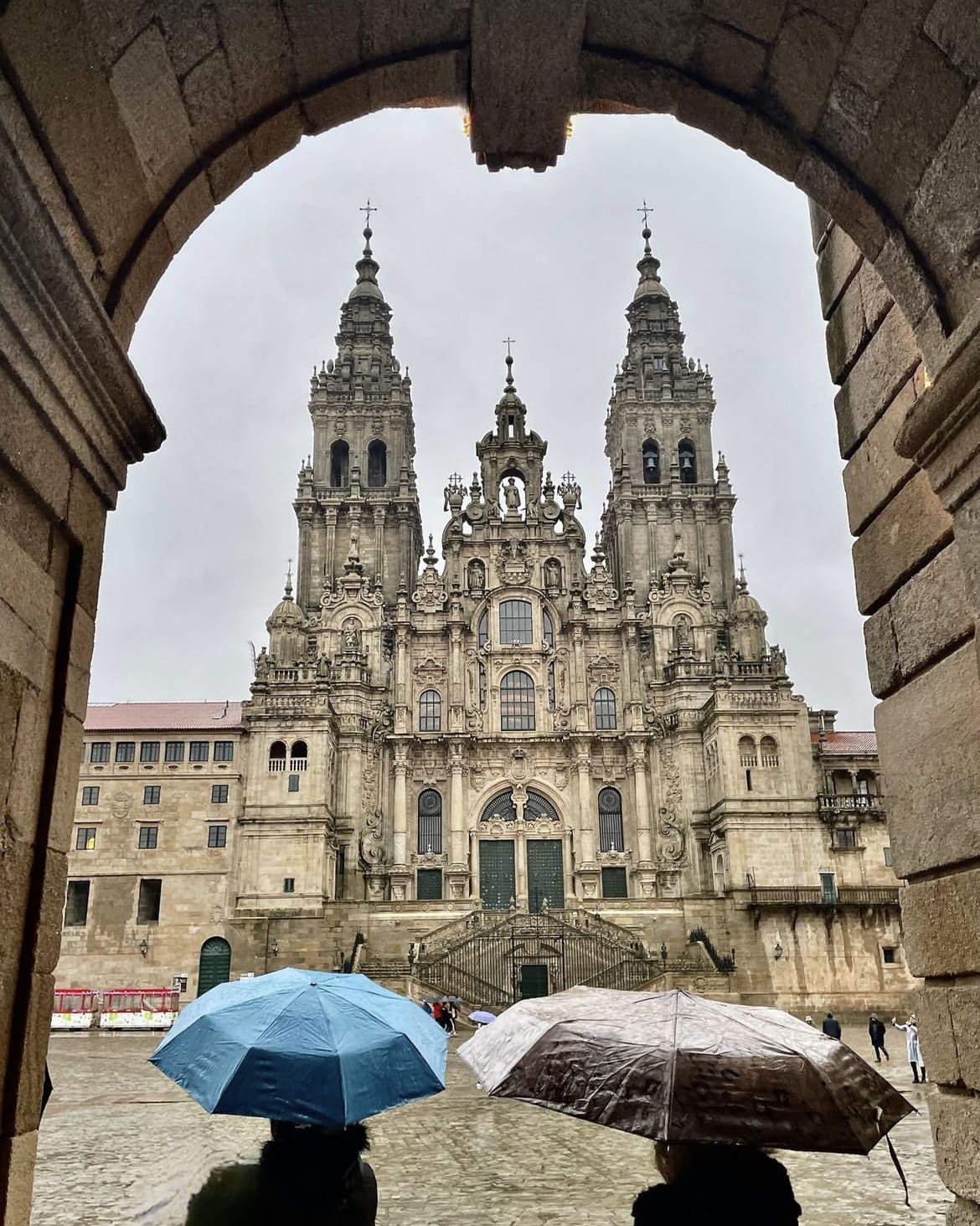 8. Bilbao
Bilbao is a beautiful city in the Basque Country of northern Spain and is known for its elegant architecture and vibrant culture. The city is home to the iconic Guggenheim Museum, which has become an important symbol of Bilbao's modern identity. This stunning building was designed by renowned architect Frank Gehry and housed the world's most extensive modern and contemporary art collection. Other attractions include the Casco Viejo old town, Deusto University, and the Palacio de Euskalduna Concert Hall.
Visiting Bilbao during the spring or fall is a great way to enjoy the mild temperatures and experience some of its festivals, such as Aste Nagusia, Semana Grande de Bilbao, or Las Fiestas de la Virgen del Carmen. Summer months are also a popular time to visit as you can head to the nearby beaches to cool off from the heat. There are also plenty of restaurants, bars, and nightlife spots to explore for an exciting evening.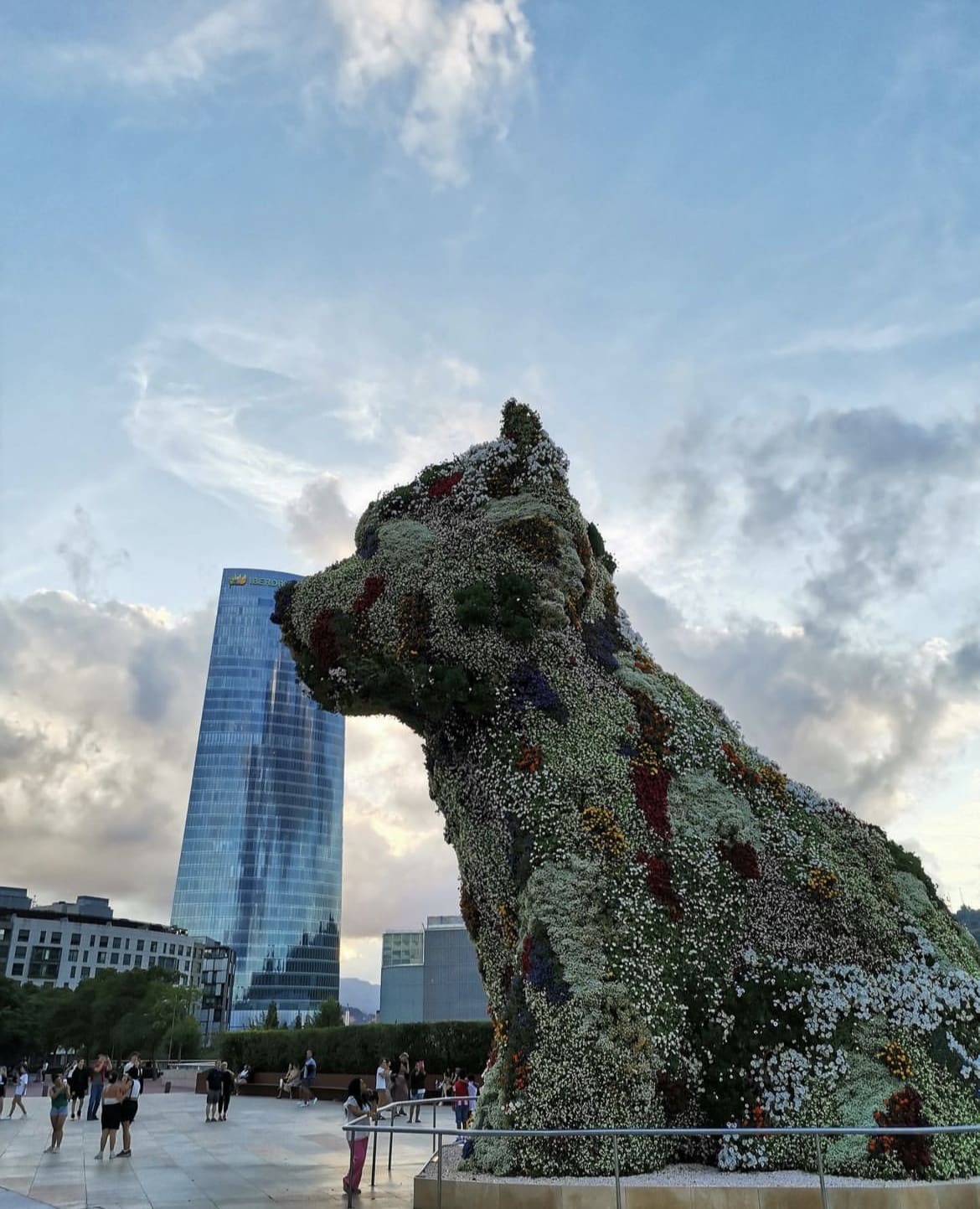 9. Ibiza
Ibiza is the party capital of Spain and a popular destination known for its gorgeous beaches, vibrant nightlife, and laid-back vibe. The island has multiple beach clubs, bars, and restaurants that compete with Europe's finest. It is the central city on the island and offers a great selection of shops, cafes, and restaurants. Other highlights include the cobblestone streets of Dalt Vila, Es Vedra rock formation, and Cala d'Hort beach. Take advantage of the Castell de Eivissa fortress or stroll along the island's beautiful beaches.
Visit Ibiza in the summer months from June-August to make the most of its beaches, nightlife, and festivals. The island is home to some of Europe's biggest music festivals, such as Tomorrowland Unite Ibiza or Ibiza Rocks. Numerous beach clubs are available for those who want to keep the party going.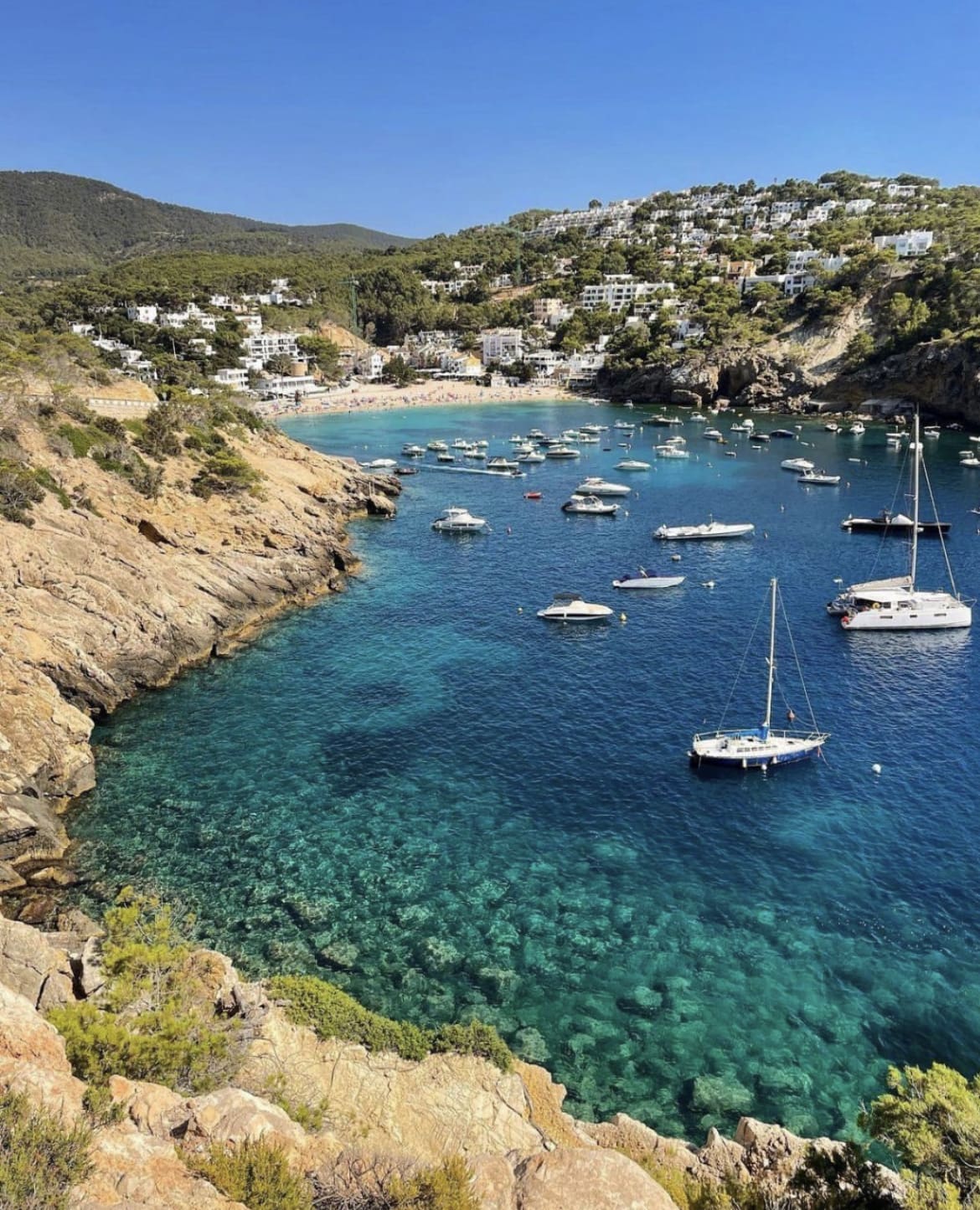 10. Mallorca
Spain is home to many beautiful islands, but this one, in particular, boasts stunning landscapes and beaches. Visit the ancient city of Palma de Mallorca, explore the local markets, or take a trip along the coast – all must-see attractions on this stunningly picturesque island. Don't miss the Caves of Drach, home to a stunning underground lake and cave formations. Other highlights include the Puig de Majoral mountain range, Cala Mondrago Beach, and Capo Formentor lighthouse.
Mallorca is at its finest during the summer when the island is vibrant and alive with tourists. Enjoy its beautiful beaches, explore its old town, or taste local cuisines. Don't forget to try a glass of locally made sangria – it's a real treat! For an unforgettable experience, visit during August for Mallorca's famous Music Festival.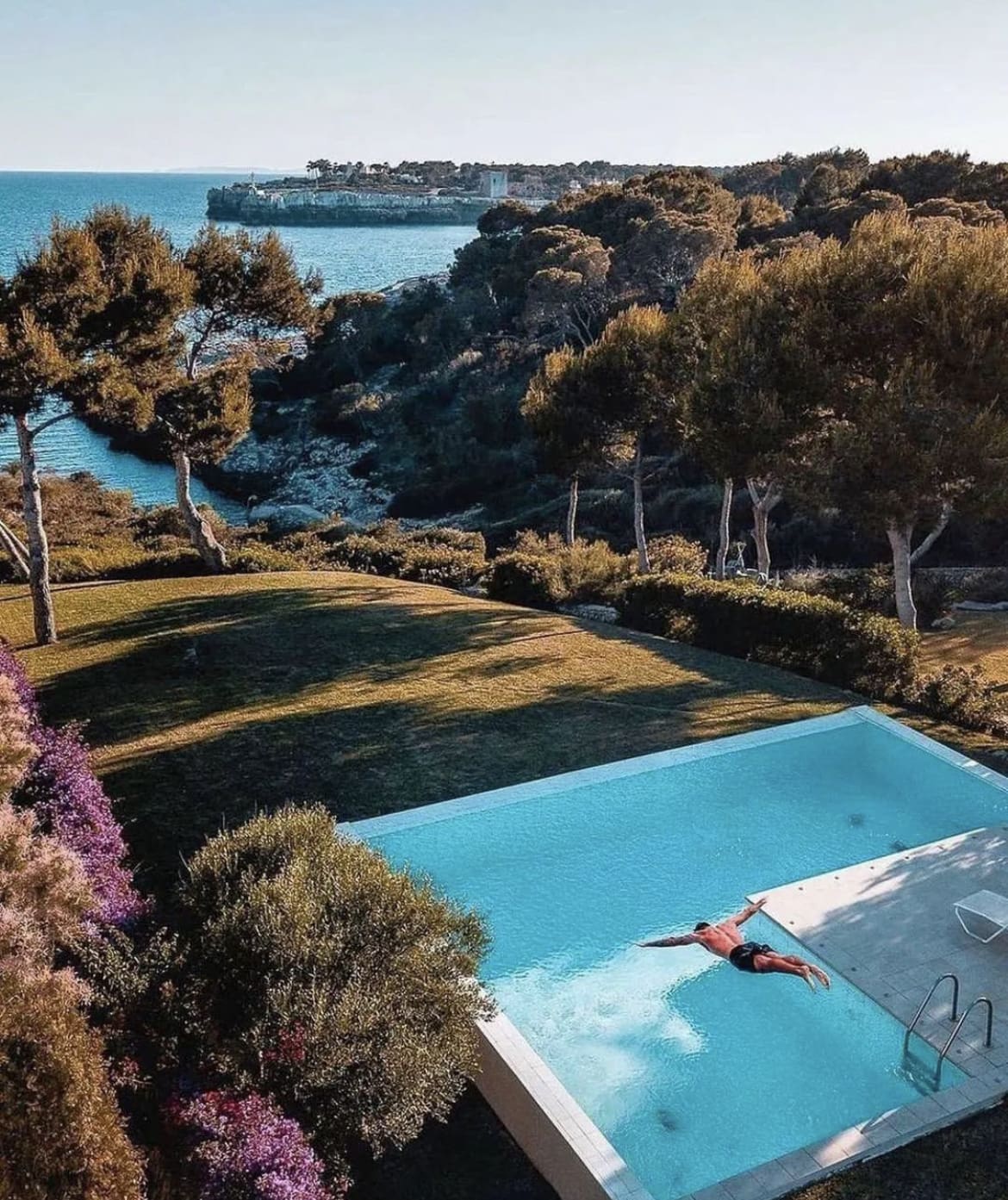 11. Malaga
Malaga is a seaside destination for its year-round sunny weather, delicious cuisine, and rich cultural heritage. Exploring the old town will take you back in time with its cobblestone streets, Arab Baths, and 16th-century Alcazaba fortress. Head to the seafront promenade to enjoy the sunshine and watch the boats go by. Other highlights include the Picasso Museum, Teatro Romano ruins, and Gibralfaro Castle.
Visit Malaga in early spring or late autumn, as summer months tend to be hot and crowded. Enjoy some of its many festivals, such as Holy Week or Carnaval. The city also has plenty of restaurants and bars, so you'll be able to sample the delicious local cuisine. Don't miss the chance to explore Malaga's stunning coastline and visit some of its nearby beaches.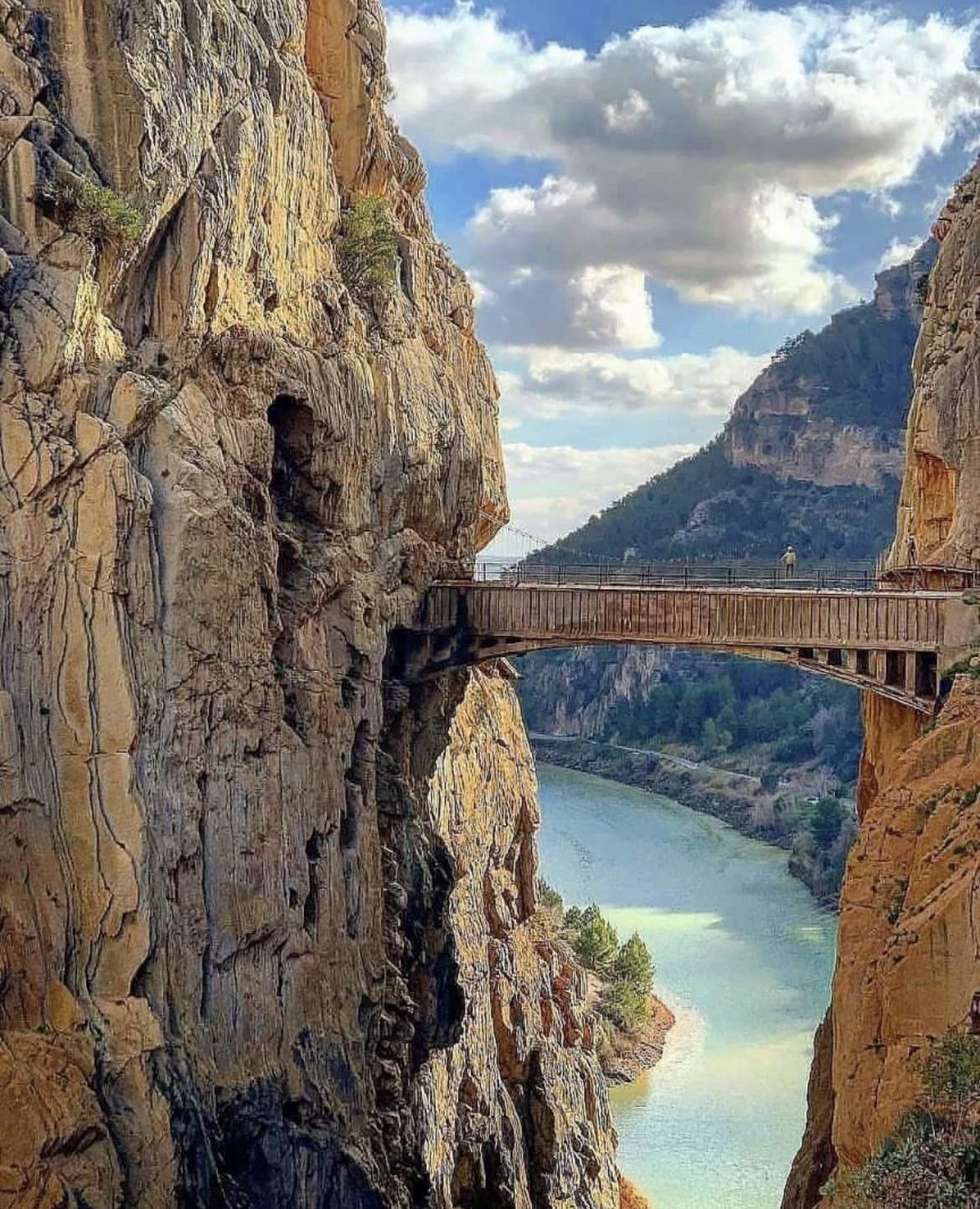 12. Cordoba
Cordoba is Spain's fourth-largest city and an important cultural destination. The city is home to the Mezquita, a former mosque that has been turned into a cathedral, as well as the Alcázar de Los Reyes Cristianos palace, Roman bridge, and Jewish quarter. Take some time to explore the old town, with its cobblestone streets and beautiful architecture.
Cordoba is at its best during the spring when temperatures are mild and festivals such as La Feria de Los Patios and Semana Santa (Holy Week) take place. Make sure to sample local cuisines, such as salmorejo, and a cold tomato soup served with hard-boiled eggs. Take the chance to explore some of the nearby countryside and visit monuments such as Medina Azahara or Almodovar del Rio Castle.
13. Cadiz
The port city of Cadiz is a bustling destination known for its beautiful beaches, lively festivals, and vibrant nightlife. Visit the old town to explore its cobblestone streets and colonial architecture, or take a walk along the seafront promenade. Visit La Caleta beach, Plaza de Espana, and Torre Tavira tower for stunning views. Cadiz is also home to plenty of bars and clubs, so there are plenty of options for partying into the wee hours of the morning.
Visit Cadiz in March or April when temperatures are mild and festivals such as the Carnaval and Holy Week take place. The city is also home to excellent seafood restaurants, so make sure to sample some delicious local specialties such as fried fish or espeto – a type of sardine skewer grilled over an open flame.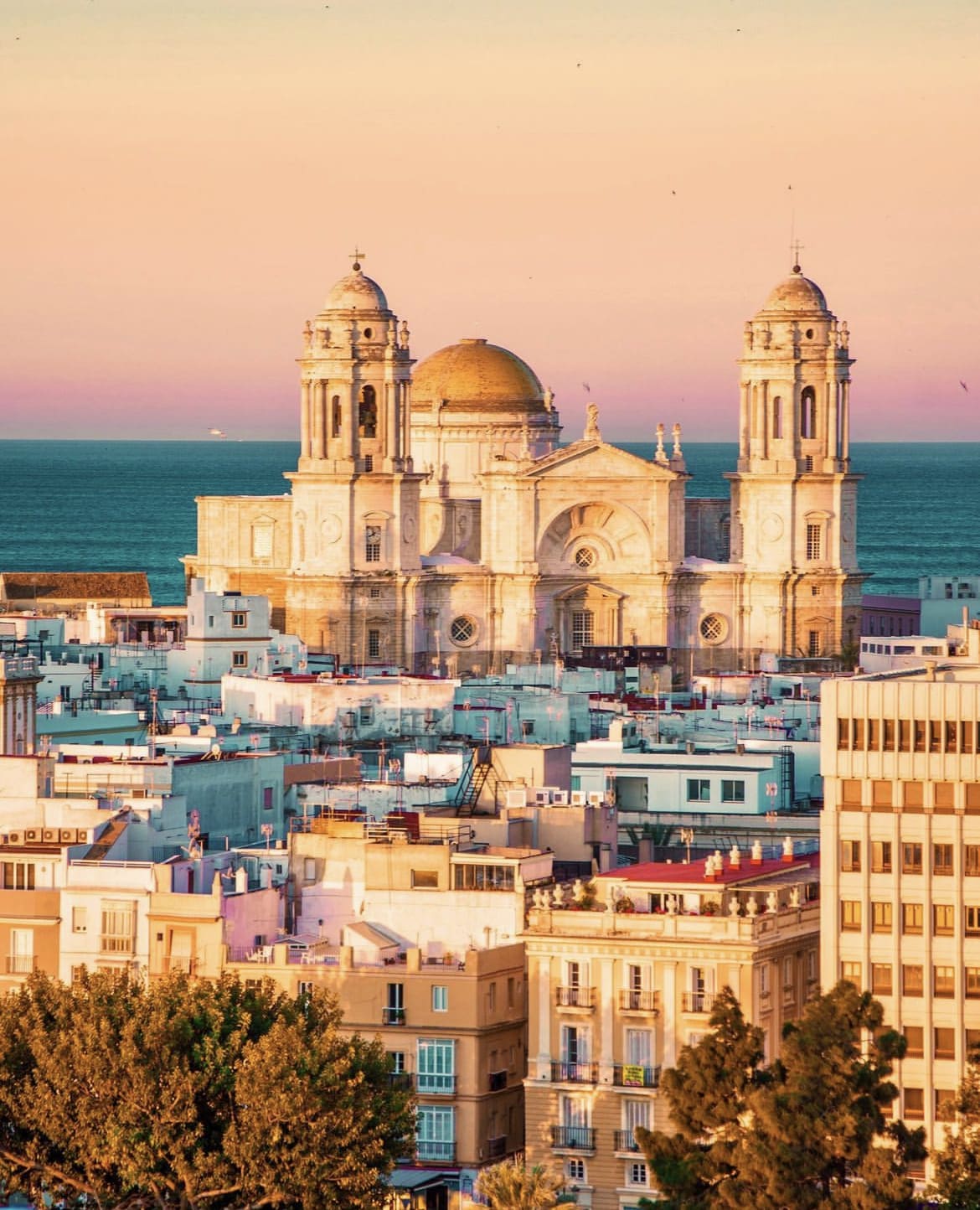 Conclusion
Spain is a diverse country with something for everyone. Whether you're looking for an adventure, want to explore its rich history and culture, or looking for some of the finest beaches in Europe, Spain has it all. With so many unique destinations, deciding where to visit can take time and effort. Our list of places to visit in Spain will help make your decision easier. =>If you're looking for an unforgettable experience, consider visiting one (or all!) of these incredible Spanish destinations.
Join our community of keen travellers, wildlife enthusiasts and adventure seekers.