According to reports, 8.8 tonnes of elephant ivory has been collected in a large raid in Singapore.
The tusks were removed from nearly 300 African elephants, and possess an estimated street value of $12.9 million.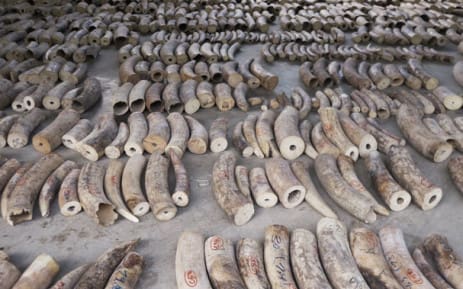 In addition, 11.9 tonnes of pangolin scales, worth $35.7 million was also seized. It is believed to have been taken from around 2,000 individual pangolins.
The massive black-market haul was intercepted by Singapore authorities after receiving a tip off from China's customs department.
The cargo, falsely declared as timber, was discovered on a shipment from the Democratic Republic of Congo and was meant to pass through Singapore on its way to Vietnam.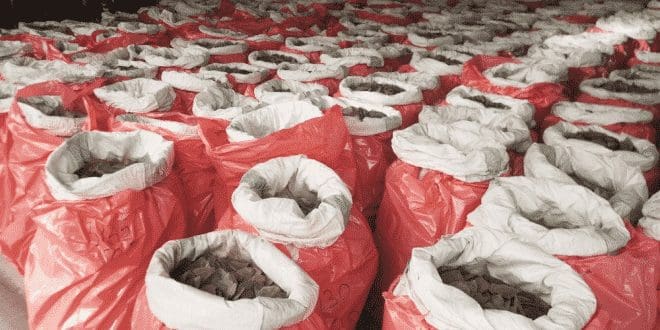 The National Parks Board said in a statement:
"Upon inspection, sacks containing pangolin scales and elephant ivory were found in one of the containers."
The pangolin scales and elephant ivory seized are to be destroyed.
While this seizure is by far the largest of its kind, this isn't the first time such animal parts have been found in the country. Singapore has seized a grand total of 37.5 tonnes of pangolin scales since April this year alone, BBC News reports.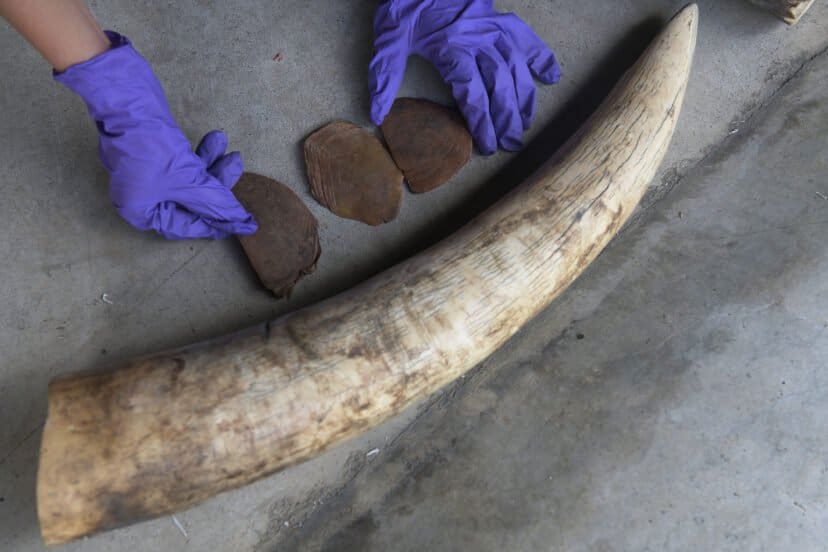 Kim Stengert, chief communications officer for the World Wildlife Fund (WWF) Singapore, told Reuters:
"Singapore has always been inadvertently implicated in the global ivory trade for two reasons: its global connectivity, as well as the presence of a small domestic market where pre-1990s ivory can be legally sold."
Pangolin scales are in high demand in Asia as they're used in traditional Chinese medicine. Ivory is commonly used in traditional medicine as well as for ornaments and jewellery.
The penalty for the illegal import, export and re-export of wildlife is a fine of up to 500,000 Singapore dollars ($364,000). A bit of an easy let off perhaps?
The debate on whether or not to destroy the ivory stockpile is a hotly contested one. Many are against it, as by reducing the supply of Ivory available, the price is driven up and there becomes more of an incentive for poachers and smuggling syndicates.
On the contrary, others believe that it should be destroyed like any other contraband in order to make it valueless, rather than stockpile it and create the idea that it is valuable.
The biggest issue seems to be the overwhelming lack of evidence to support either support both sides of the coin.
In 2014, Karl Mathiesen wrote in The Guardian:
"No-one (outside of the trafficking syndicates) really understands how the Chinese ivory trade works. Hence the inability to assess the effect of releasing 102 tonnes of legal ivory into the market in 2008. The world seems to be acting on hunches, rather than data."
In more positive news, an African wildlife reserve has just marked one full year without losing an elephant to poaching!
Join our community of keen travellers, wildlife enthusiasts and adventure seekers.