An elephant has given birth to twin calves for the first time in a decade, in Samburu National Park. An extremely rare event that occurs in only 1% of all elephant births.
According to Newsweek, this is because mothers tend to not have enough milk to cater for more than one calf at a time.
These births came as a very welcomed surprise for Save the Elephants, a research and protection organisation which monitors the elephants in the national park.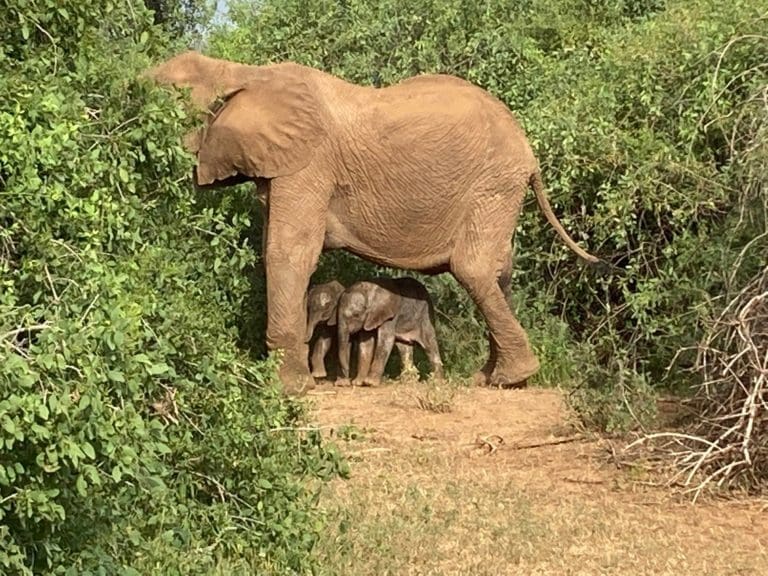 Iain Douglas-Hamilton, the founder of Save the Elephants, spoke to Newsweek:
'I have seen twins several times over my career and it's always a big event for us … when we have had twins a couple of times before it wasn't a happy outcome. However, they can survive. It always causes quite a stir when they are born.'
African elephants generally give birth every four years, with mothers carrying for a long gestation period of around 22 months.
Iain further commented that the twins are looking healthy at the moment because of the large amount of rainfall recently.
'The survival of the twins depends very much on the quality of the grass and vegetation and the experience of the matriarch,'

This mother has had successful experience of raising a calf before and the fact that it has rained recently the grass is green in Samburu and gives the little twins a greater chance of survival … We have to cross our fingers, but we are cautiously hopeful.'
These 'miracle' babies have been identified as male and female, and guides in the park will continue monitoring their health and progress over the coming days and weeks.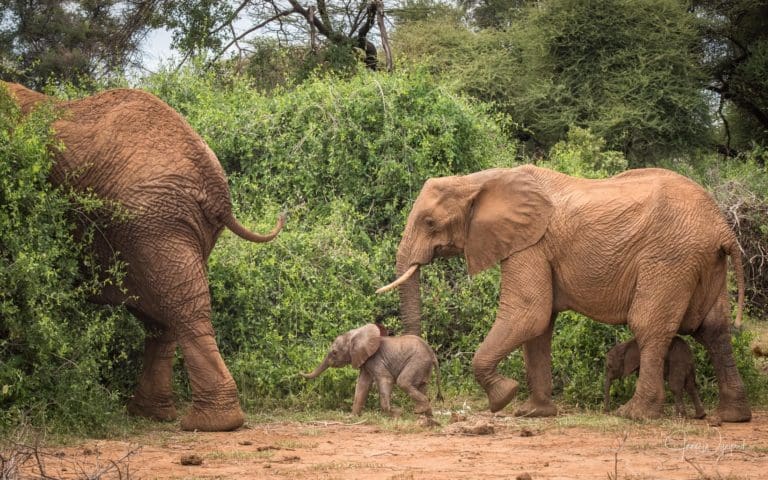 Samburu National Reserve is situated in the southeastern corner of the Samburu District in the Rift Valley region of Kenya, and is home to a population of at least 900 elephants.
Join our community of keen travellers, wildlife enthusiasts and adventure seekers.