Kruger park visitor Jennie Nell Hill was extremely lucky in spotting two white lion cubs in the Park this week.
During her two night stay at the Orpen Rest Camp, Hill came across a pride of lions with two white cubs along the road and was able to capture some awesome images of the young lions. The undisturbed sighting is extremely rare, proving that timing is everything in the Kruger National Park.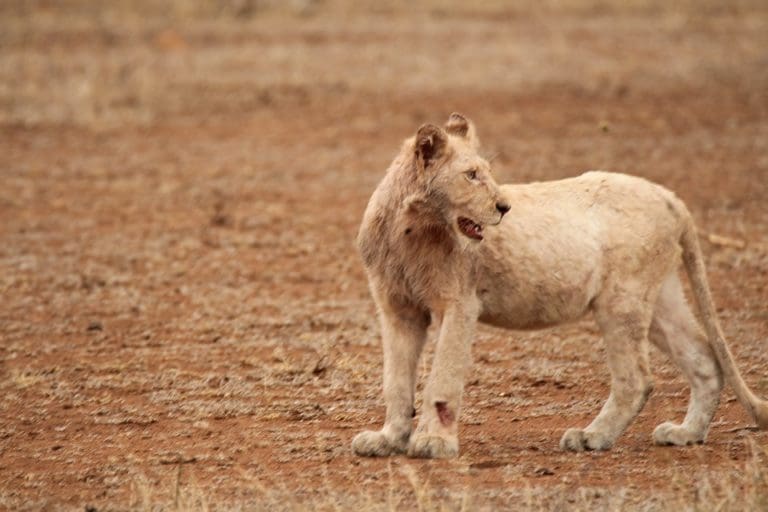 Thomas Ngobeni, a freelance guide in Kruger who also spotted the cubs, says the pride roams around the Orpen camp and Nghala camp and is not frequently seen. Ngobeni added that the cubs are different ages 'ranging from four to six months'.
These lion cubs were born white due to a rare colour mutation and not albinism.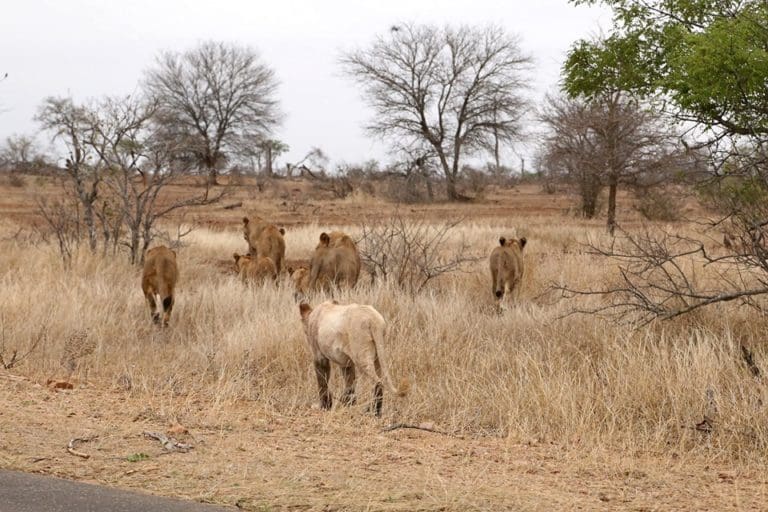 Speaking on her experience, Jennie said:
'A great part of my excitement for any trip is in the planning – because we live in Cape Town we don't often get the chance to just pop in to Kruger so I am an avid web-cam watcher and I have always noticed the huge variety of animals that visit the Orpen waterhole.

The Ellie mom with twin babies, wild dogs,the resident leopard and of course in the last few weeks such great excitement.. a pride of lions with two white cubs!
She added:
'We saw the pride at the waterhole when we were there, but they had a quick drink and were gone, early the next morning as we left to go back down to Hazyview we were ecstatic to see some of the pride walking down the road towards us! They seemed to be on a mission to get somewhere because they didn't stick around but it was worth every breathtaking minute.'
SOURCE: GETAWAY
Join our community of keen travellers, wildlife enthusiasts and adventure seekers.