Trophy hunters 'visiting' South Africa will now be able to kill nine black rhinos a year, almost double the previous amount.
South Africa won permission to increase the 'body count' after arguing that the additional funds raised will go towards conservation of the critically endangered species.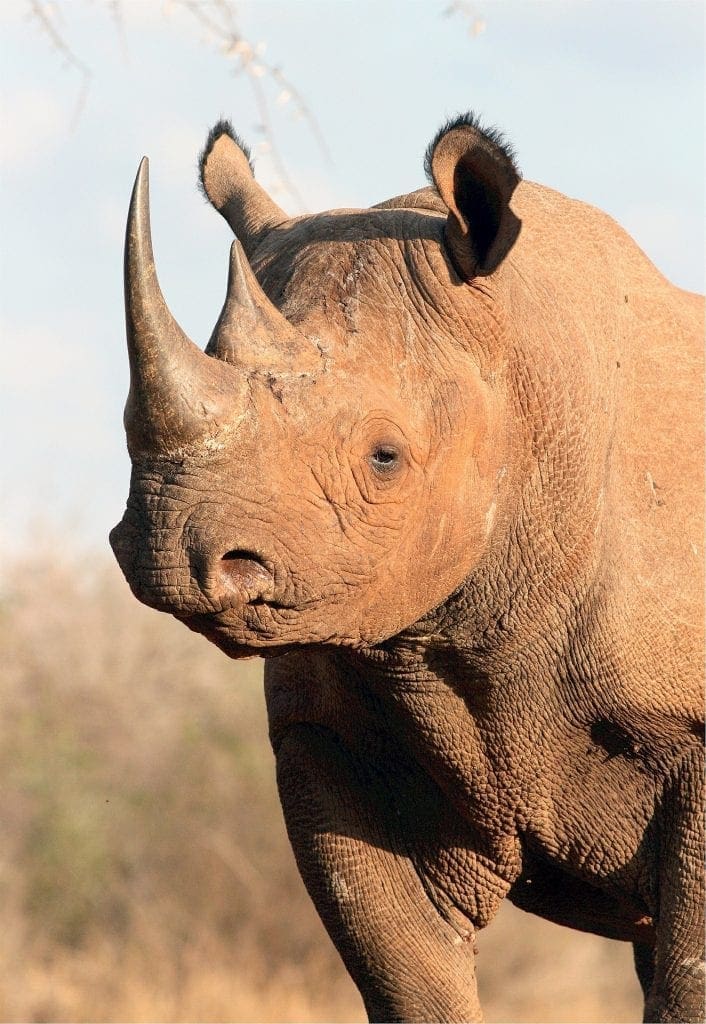 The decision was made at the Convention on International Trade in Endangered Species (CITES), which took place in Geneva this month.
CITES is an international agreement between 183 nations which aims to ensure international trade in specimens of wild animals and plants does not threaten their survival.
Since 2003, South Africa has been allowed to sell hunting permits for up to five individual black rhinos a year. The change in policy now means that a total number not exceeding 0.5 per cent of South Africa's total black rhino population can be killed. This equates to nine rhinos, with the current population being slightly less than 2,000 individual animals.
This number will vary from year to year and South African authorities say that adult males will be targeted in order to protect breeding females.
Poachers supplying the illegal trade in rhino horn have decimated the black rhino population, but their numbers are steadily on the rise.
According to the International Rhino Foundation, the population decreased by 96 per cent between 1970 and 1992. In 1993 there were only 2,300 black rhinos in the wild but the population is now estimated to be between 5,042 and 5,455.
The request was opposed by Gabon, whose delegate said:
"It is a very small population and threatened by poaching."
Kenya's delegate said the move, along with poaching, would mean almost half the black rhino population increase each year being lost.
Non-governmental organisations (NGOs) also opposed the decision, with a delegate for wildlife charity Born Free saying South Africa rarely used its existing quota.
South Africa did however, receive support from a number of parties, including Botswana, Zimbabwe and Eswatini (formerly known as Swaziland), the EU and Canada.
Tom Milliken, the spokesperson for Traffic, a wildlife trade monitoring group, said the higher quota could help increase black rhino numbers as older males could cause conflicts, prevent younger males from breeding and even kill females, reports The Guardian.
Milliken said:
It is a positive: you are basically preventing bar-room brawls and getting

faster reproduction rates going.
He also pointed out the black rhino was one of the highest-priced trophy animals, fetching tens of thousands of dollars for a hunt. As a result, he said, trophy hunting would provide significant funds for conservation.
South Africa agreed not to use the full quota if the rhino population fell below a certain level, but did not specify what this would be.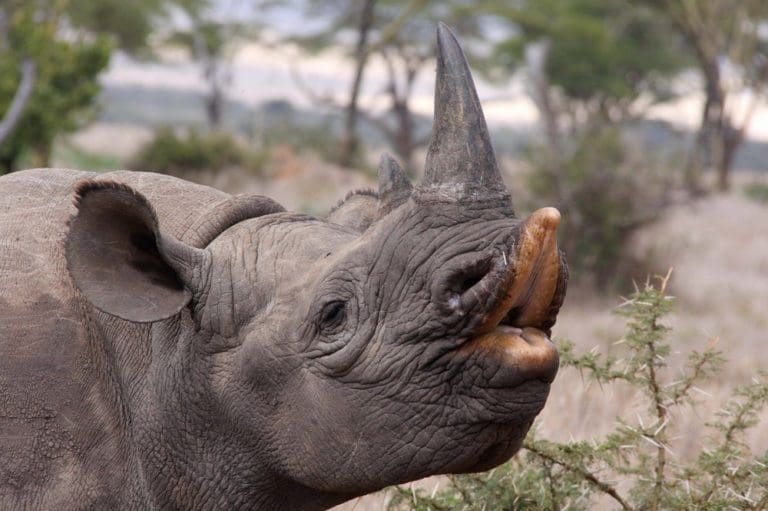 Dr Mark Jones, Head of Policy at Born Free, told UNILAD:
In addition to the devastating impact this would have on the targeted

animals, and the potential disruption it could cause to rhino sex ratios

over time, the new quota could also undermine the principle of

achieving an underlying population growth rate of at least a five per cent

per annum, included in the African Rhino Conservation Plan to which

South Africa is a signatory.

Born Free is opposed to any form of hunting for sport or pleasure.

Moreover, we challenge the claims made by proponents of trophy

hunting that it delivers significant conservation and community benefits,

or that it positively contributes to the sustainable use of wildlife.
Born Free explain how trophy hunting supporters claim their activities somehow promote wildlife conservation, however most evidence shows that hardly any of the revenue from trophy hunting ever actually reaches local people or parks authorities, with corrupt officials and hunting companies sharing the proceeds.
The vote outcome could be overturned in the final session of the summit, which signs off all decisions. This is because the EU, which opposed the move, failed to vote.
Join our community of keen travellers, wildlife enthusiasts and adventure seekers.