A tiger at New York's Bronx Zoo is officially the first of its kind to test positive for the coronavirus.
A four-year-old female Malayan tiger named Nadia, was tested after displaying symptoms such as a dry cough and loss of appetite, according to a statement by the Bronx Zoo.
The tigress and five other big cats all showed signs of respiratory illness, and one test was conducted. The cats are all expected to recover fully.
The zoo said:
'We tested the cat out of an abundance of caution and will ensure any knowledge we gain about COVID-19 will contribute to the world's continuing understanding of this novel coronavirus,

It is not known how this disease will develop in big cats since different species can react differently to novel infections, but we will continue to monitor them closely and anticipate full recoveries.'
It is believed that the animals were infected by a carer who carried the virus but was asymptomatic at the time.
The zoo, which has been closed to the public, says that sufficient measures have been put in place to protect staff and animals from further exposure.
What do we know about animals and the virus?
The coronavirus was first detected in humans in the Chinese city of Wuhan in late 2019.
The virus (called Sars-CoV-2, which causes the disease Covid-19) is thought to have originated in wildlife and been transferred to humans via live animal markets in Wuhan.
The pandemic has been propelled across the globe by human-to-human transmission, but the infection of Nadia raises new questions about human-to-animal transmission.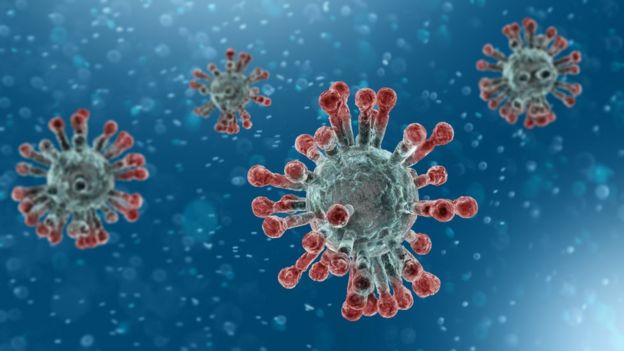 At present there are less than a handful of confirmed reports of companion animals testing positive for coronavirus, including two dogs in Hong Kong.
There is "no evidence that any person has been infected with Covid-19 in the US by animals, including by pet dogs or cats," the zoo's statement noted.
This view is corroborated by the World Organisation for Animal Health and the World Health Organization (WHO), which says there is no evidence that pet dogs or cats can pass on the coronavirus.
Conservation experts warn that the virus could pose a threat to certain wildlife species like the great apes – and have said measures are needed to reduce the risk of wild gorillas, chimps and orangutans.
Cover image: Pixabay
Join our community of keen travellers, wildlife enthusiasts and adventure seekers.