With the rise of global connectivity and social media apps like Instagram allowing for stunning images and videos to be shared from all corners of the earth, travel is now more popular than ever. People travel for a variety of reasons, with curiosity and intrigue generally being at the forefront of everyones desire to explore foreign lands. The coronavirus pandemic has halted the plans of many would-be globe trotters and left many fires burning in the minds of those with endless wanderlust.To help keep your wanderlust somewhat satiated we have put together a list of quirky travel facts you probably didn't know:
1. Jet lag is worse when travelling from west to east
Jet lag is probably the worst part of travelling and It's almost impossible to prepare against it. Research shows that human beings struggle more to adapt to shorter days rather than longer ones. Since our internal clock seems to be just over 24 hours, travelling from west to east shortens the day and therefore is harder to adapt to.
2.The world's shortest international flight is 15 minutes (literally)
The shortest international flight possible is a 15 minute flip from the Dutch territory, Saint Maarten to Anguilla, a British territory in the Caribbean.
3.Bangkok is not the Thai capital's full name
Bangkok is the English name for the capital of Thailand. Written out fully in Thai it is way, way longer. Here it is in all its glory:
Krung Thep Mahanakhon Amon Rattanakosin Mahinthara Ayuthaya Mahadilok Phop Noppharat Ratchathani Burirom Udomratchaniwet Mahasathan Amon Piman Awatan Sathit Sakkathattiya Witsanukam Prasit
It directly translates to:
The city of angels, the great city, the residence of the Emerald Buddha, the impregnable city (unlike Ayutthaya) of God Indra, the grand capital of the world endowed with nine precious gems, the happy city, abounding in an enormous Royal Palace that resembles the heavenly abode where reigns the reincarnated god, a city given by Indra and built by Vishnukarn.
4. Å, Norway
There is a town in Norway simply called 'Å', pronounced 'aw'.
5. Australia, a beach paradise
Sydney isn't the only Australian city with a beach, the massive island continent boasts over 10,000 beaches and 25,760km of coastline.
30 Travel Facts You Probably Didn't know – Australia
6. New wanderlust
Wanderlust has become severely overused and almost cliche (guilty), from questionable tattoos to smart phone wallpapers. If you're looking for another way to express your burning desire for adventure, why not try the German 'fernweh' which means 'far sickness' or an intense urge to travel.
7. Kiribati conquering
The Pacific island of Kiribati is the only country to lie all four hemispheres as it sits over the equator and stretches across the western and eastern hemispheres.
8. Saudi Arabia is dry
This is not just a reference to the lack of alcohol (legally) but Saudi has no official rivers.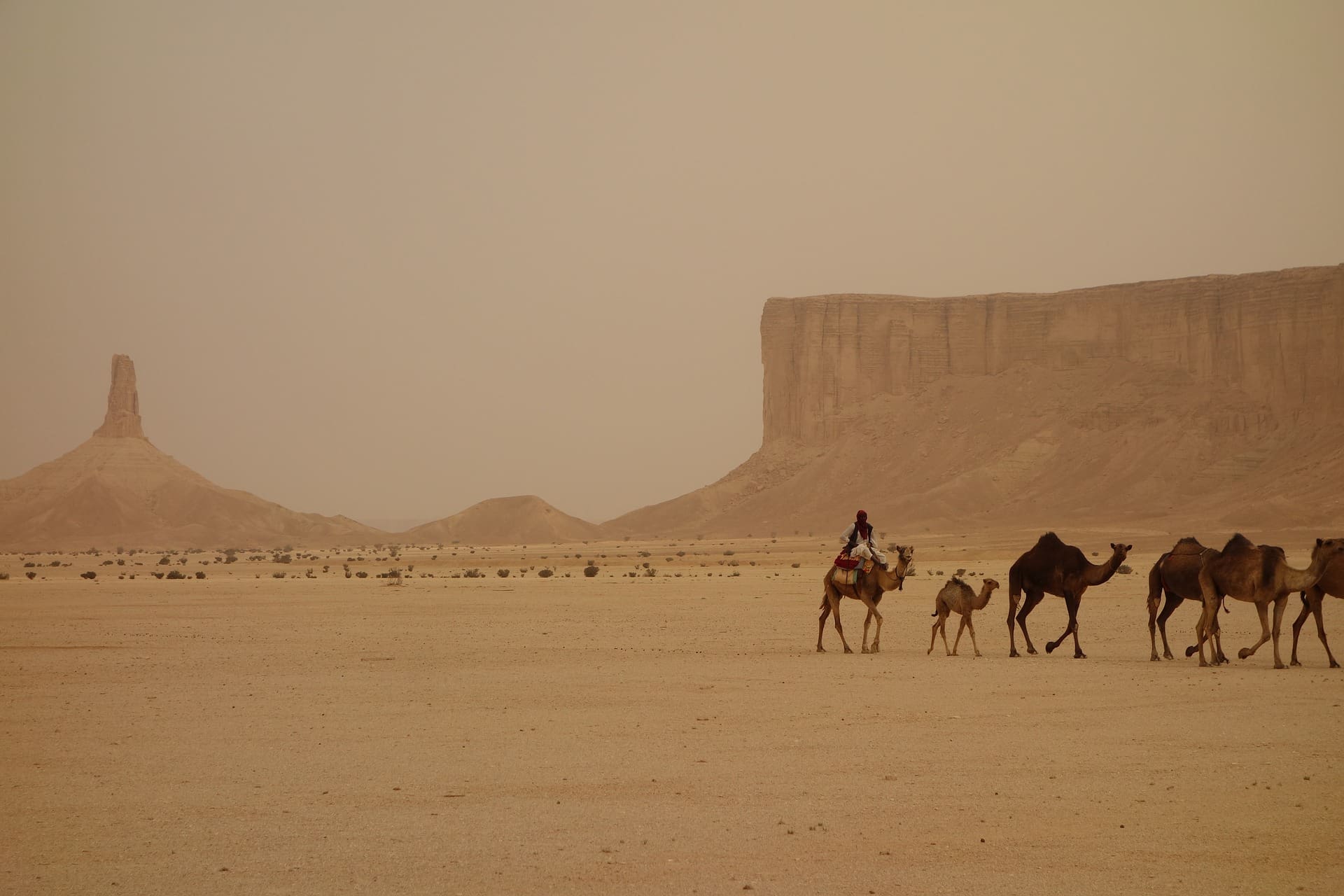 9. We're not that different
4% of all the world's languages are spoken by 96% of its population.
10. French Time
France covers more timezones than any other country in the world. This might not make any sense at first glance, but remember, France owns a fair few islands across the world.
11. Russia is bigger than Pluto
Maybe not such an impressive feat since Pluto was stripped of its planet status, but either way, Russia is pretty damn big.
12. Linguistically gifted Papua New Guinea
Papua New Guinea has over 820 languages listed as spoken in the country. And to think most of us struggle to learn a second language.
13. Fountain of Philanthropy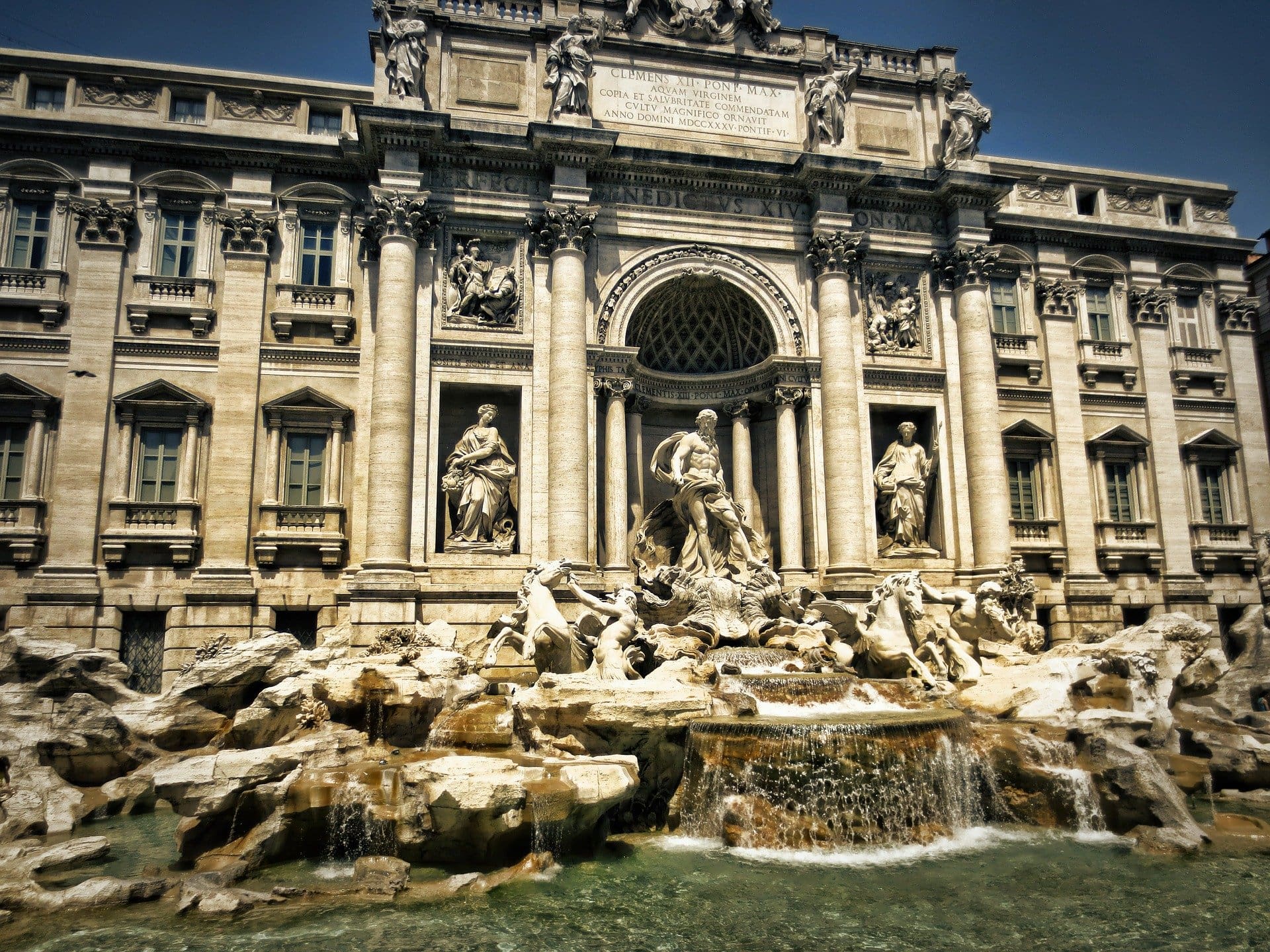 Every coin thrown into Rome's Trevi Fountain is collected and donated to various charitable organisations. So go on, toss that coin! It's for a good cause!
14. Stilt city
Ganvie in Benin is Africa's largest city built entirely on stilts.
15. Busiest Airport
You'd probably expect a central travel hub like Dubai or London Heathrow to hold the title of the world's busiest airport, but in reality the busiest airport in the world is Hartsfield-Jackson Airport in Atlanta, USA.
16 . Las Vegas
Even the most avid lover of nightlife could never sleep in every hotel in Sin City – it would take 400 years to do that.
17. When goats climb
There's a village in Morocco where goats regularly climb trees to eat the argan berries? It most definitely requires a second look.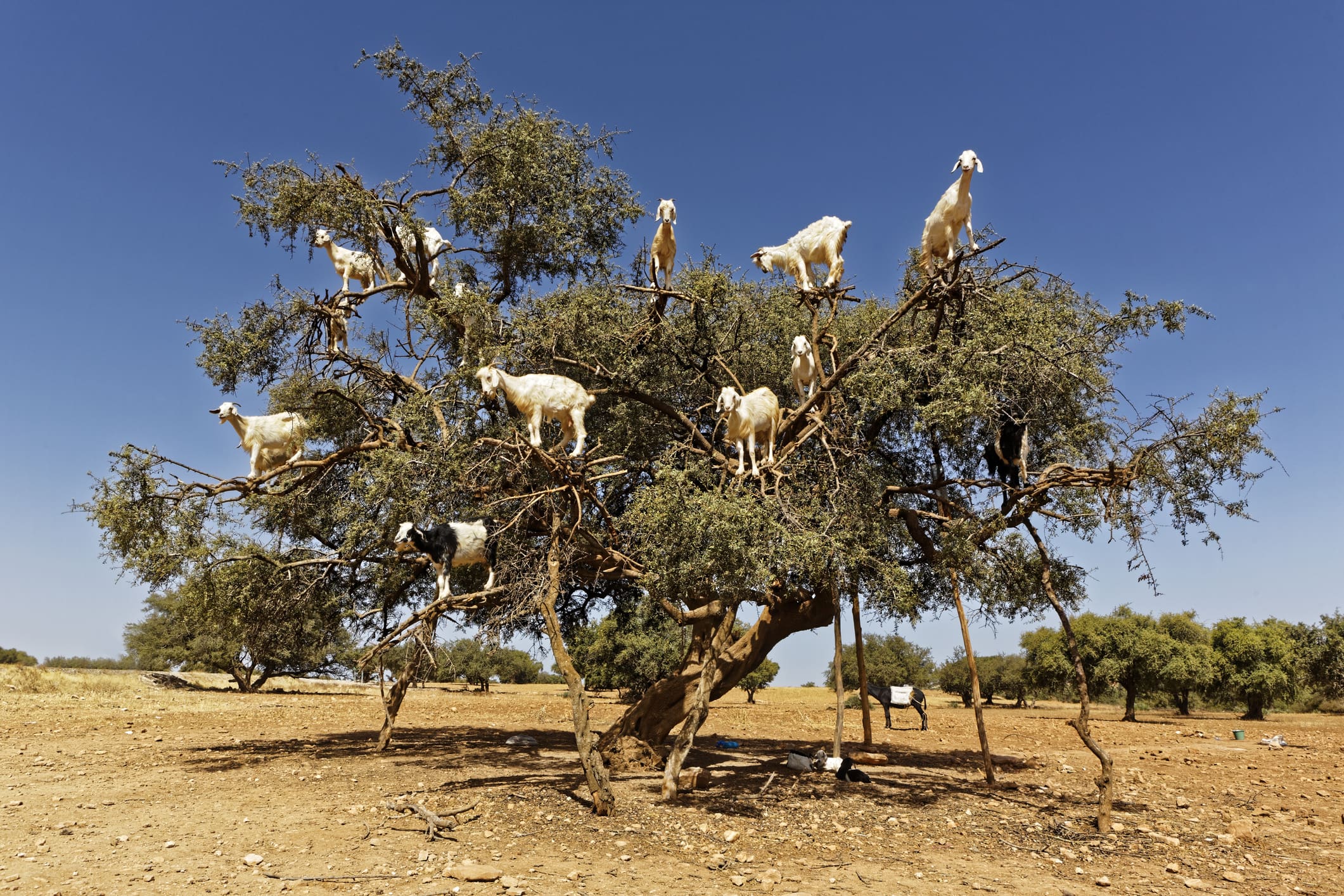 18. Florida Strikes Again
South Florida is the only place in the world where alligators and crocodiles coexist naturally in the wild. Might be worth giving it a skip if you're a water lover!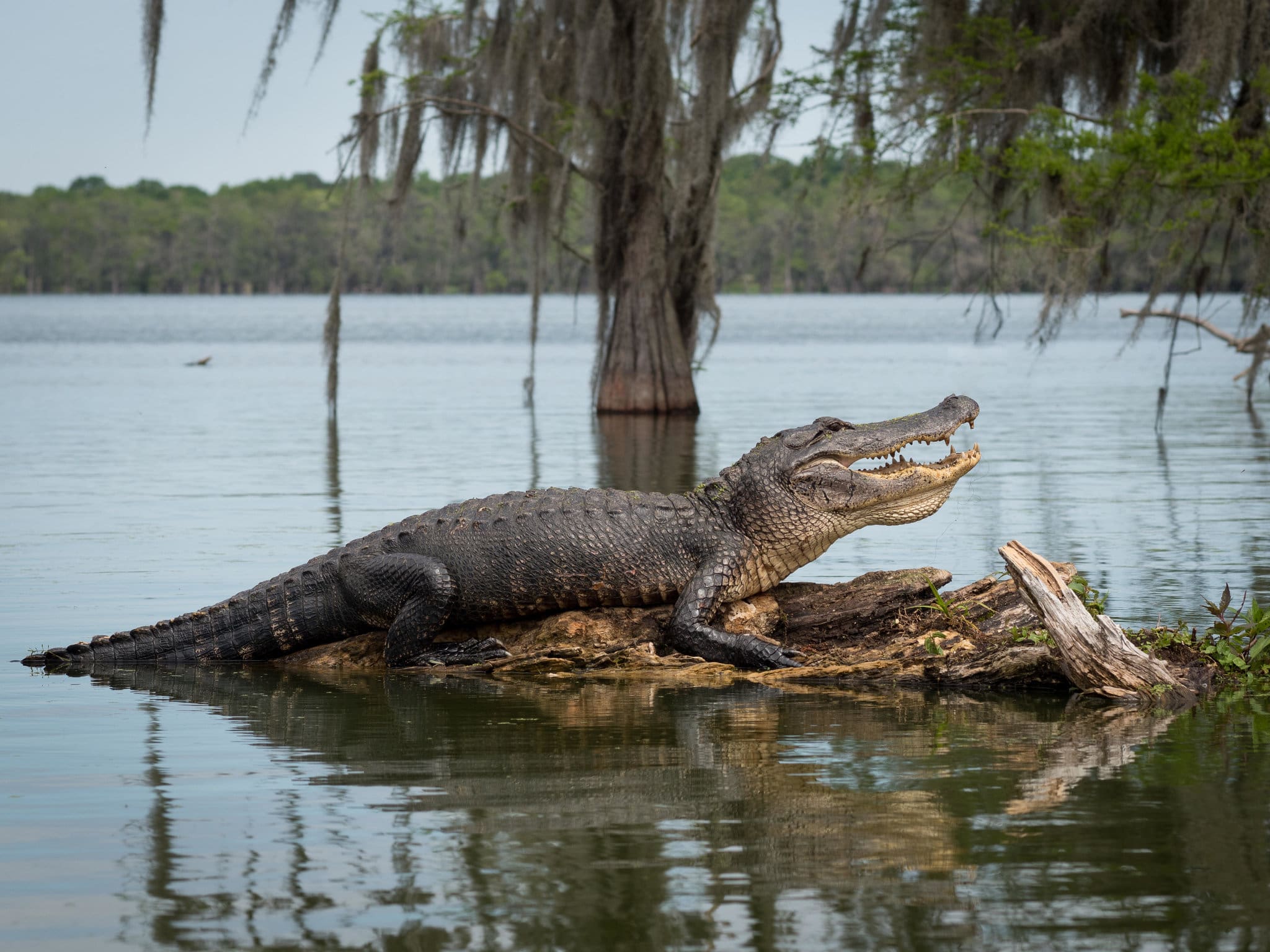 19. Kentucky Bourbon
The number of bourbon barrels in Kentucky outnumbers its population by more than two million.
20. Cappadocia's Underground Cities
The underground caves in Cappadocia, Turkey are a massive drawcard for tourists thanks to their surreal beauty which create an incredible landscape. But did you know they were once inhabited cities? The deepest was Derinkuyu, at 279ft deep, which, at its peak, may have housed up to 20,000 christians trying to flee persecution from the Roman Empire.
21. Lightning can strike twice
Venezuela's Lake Maracaibo has the highest density of lightning on the planet. There are 150 nights of lightning per annum, 10 hours a day and approximately 280 strikes per hour.
22. The island capital
Sweden is reportedly home to the world's most islands, boasting 267,570 of them. This makes it the world's 'island capital'.
23. Squaremelons
Did you know that in Japan watermelons are square? Apparently this growing method was developed for organisational convenience in people's fridges. The melons are grown in boxes and assume the shape of the container. They tend to appeal to wealthy or fashionable consumers because they cost anywhere from two to three times of what a normal watermelon does.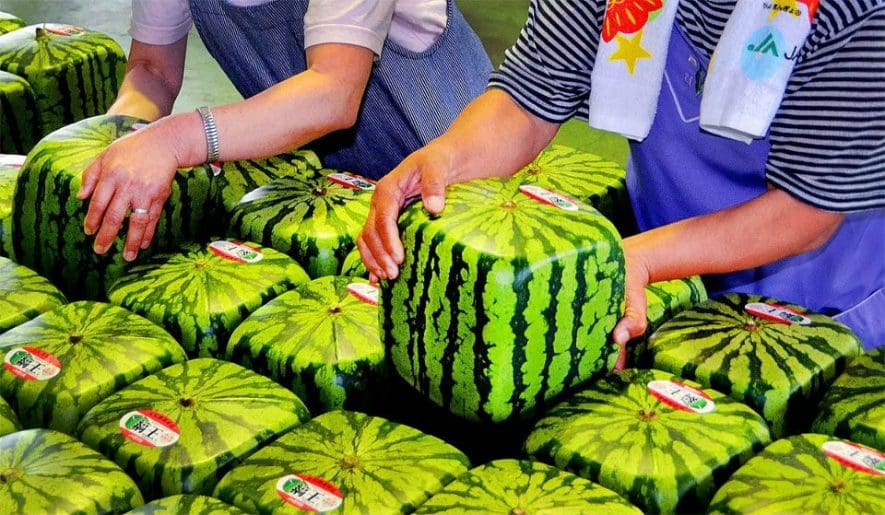 24. Not local in Singapore
Singapore is the largest country in the world that has no farms. The country's five million residents consume food that is entirely imported. This purely comes down to the island being so developed that there is no space for agricultural land.
25. Canadian Water
Canada is the second largest country in the world and boasts over 60 per cent of all the world's natural lakes – which means its home to more water than the rest of the world combined.
26. The driest place on earth is full of ice?
No one would argue with you if you thought the Sahara Desert was the driest place on Earth – but that accolade actually goes to Ross Island in Antarctica, where it hasn't rained for millions of years.
27. Monaco Money
Monaco might be the second smallest country in the world by area (Vatican City is the smallest) but its population packs a punch. Along with being the most densely-populated country in the world, it is home to the largest number of millionaires and billionaires in the world per capita.
30 Travel Facts You Probably Didn't know – Monaco
28. Road Trip
A fan of road trips? Well why not tackle the Pan-American Highway, the world's longest drivable road. It stretches a whopping 30,000 miles long, and runs from Canada to South America.
29. Going Up? Oui, oui
The Eiffel Tower in Paris is so popular that its lifts travel a combined distance of 64,000 miles every year.
30. Dubai
Dubai is not only home to 20 per cent of the world's cranes, but it also boasts the world's tallest structure (the 2,716 ft-high Burj Khalifa), the world's tallest hotel (the 72-storey, 1,165 ft JW Marriott Marquis Dubai Hotel), the world's largest shopping centre (the Dubai Mall), and the world's biggest aquarium (in the Dubai Mall). None of these are that surprising to be fair.
Join our community of keen travellers, wildlife enthusiasts and adventure seekers.