Ireland, known as the Emerald Isle, is a land of mesmerizing landscapes, rich history, vibrant culture, and warm hospitality. Whether you seek the bustling cities, ancient castles, rugged cliffs, or tranquil countryside, Ireland has something to offer every traveler.
However, to make the most of your trip and fully experience the charm of this enchanting island, it's essential to choose the best time to visit. From temperate weather to lively festivals, each season brings its unique appeal to Ireland, and in this article, we'll explore the factors that make certain times of the year stand out as the ideal seasons for travel.
The Best Time Of Year To Visit Ireland
Spring – March to May
Spring is a magical time to visit Ireland when the countryside awakens from its winter slumber, bursting with lush greenery and blooming flowers. March to May brings milder temperatures, making it comfortable for outdoor explorations without the peak summer crowds. Travelers can experience St. Patrick's Day celebrations in March, Ireland's most famous festival, when the country comes alive with parades, music, and plenty of traditional Irish revelry.
Visiting during spring also offers an excellent opportunity to witness the baby animals grazing in the fields and spot migratory birds returning to their summer breeding grounds. Be sure to bring along some rain gear, as Ireland's fabled showers can make an appearance, adding to the country's romantic atmosphere.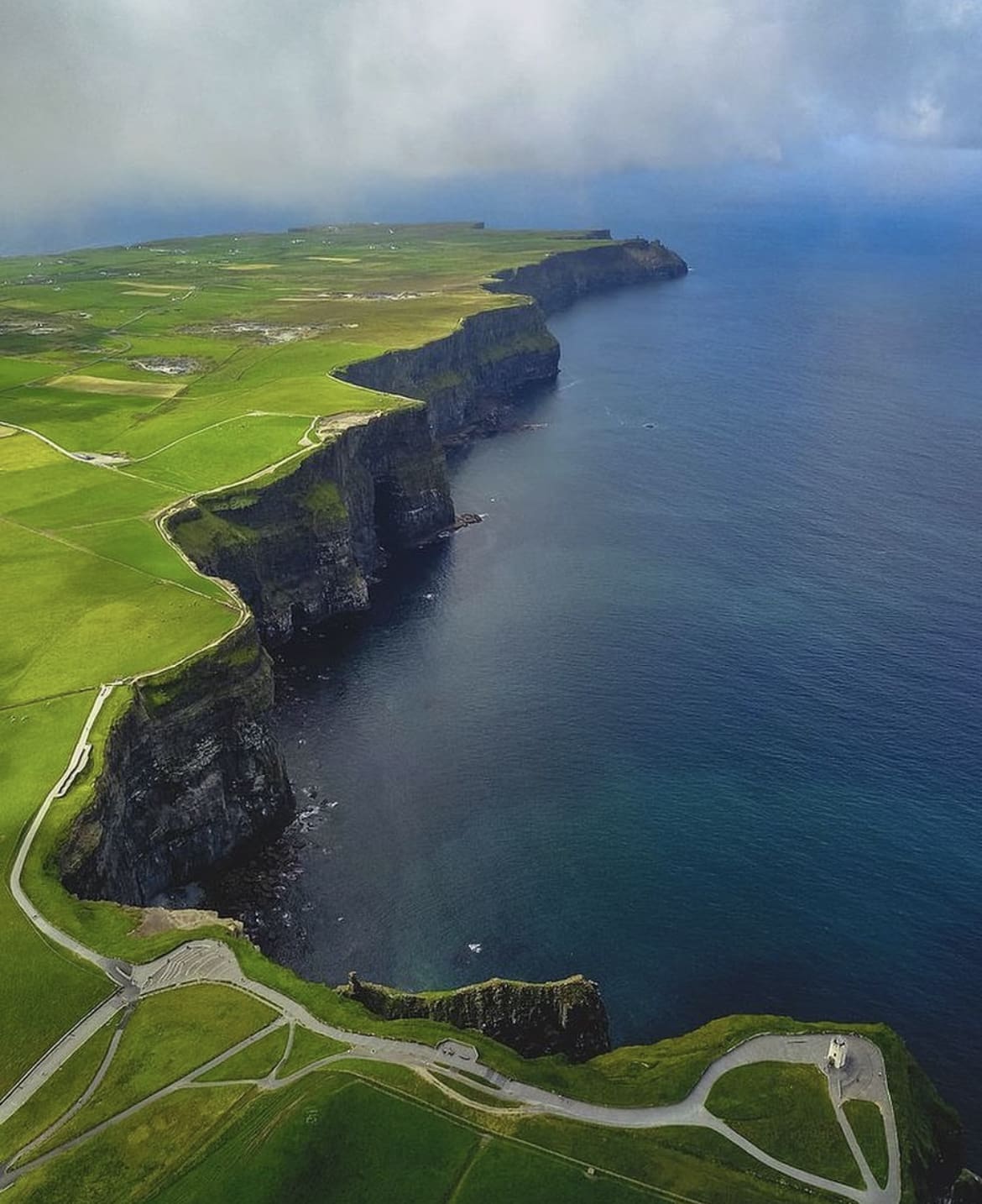 Summer – June to August
Summer is undoubtedly the peak tourist season in Ireland, and for good reason. The weather is at its warmest, with temperatures ranging from mild to pleasantly cool, making it an ideal time to explore the many outdoor attractions Ireland has to offer. From the iconic Cliffs of Moher to the picturesque Ring of Kerry, Ireland's breathtaking landscapes shine in the summer sun.
During this season, festivals and events are in full swing across the country, catering to various interests and passions. Music festivals, food fairs, and historical reenactments are just some of the exciting events that attract locals and tourists alike.
However, it's essential to plan and book accommodations well in advance, as popular destinations can get crowded, and prices might be higher than usual.
Autumn – September to November
As the summer crowds begin to disperse, Ireland transitions into a quieter, more introspective mood in the autumn months. September to November brings milder weather, with crisp air and a kaleidoscope of colors as the leaves turn golden.
The landscapes take on a romantic ambiance, making it an excellent time for leisurely strolls through parks, forests, and along coastal paths.
Autumn also presents the chance to witness one of nature's most awe-inspiring phenomena—the Northern Lights. Although Ireland's location doesn't guarantee sightings, some remote areas with minimal light pollution may offer glimpses of these mesmerizing lights dancing across the sky.
Winter – December to February
Ireland's winter season is a time of tranquility and intimate experiences. While the weather can be chilly and damp, the colder months present unique opportunities for visitors. With fewer tourists, you'll have a chance to explore popular sites without the crowds and enjoy a more authentic interaction with locals.
Winter in Ireland often features festive Christmas markets, where you can enjoy mulled wine, traditional treats, and unique handmade gifts. Moreover, the chance of catching a traditional Irish music session in a cozy pub is much higher during this season.
The best time to visit Ireland largely depends on your preferences, whether you seek vibrant festivals, mild weather, colorful landscapes, or intimate experiences. Spring and autumn offer a balance between favorable weather and fewer crowds, making them fantastic choices for travelers looking to explore Ireland's picturesque beauty and rich culture. However, if you're a fan of warmer temperatures and lively festivities, the summer months will not disappoint. Even the winter season can enchant those seeking a more secluded, authentic Irish experience.
Ultimately, no matter when you visit the Emerald Isle, Ireland's allure and captivating charm will undoubtedly leave you with unforgettable memories to cherish for a lifetime.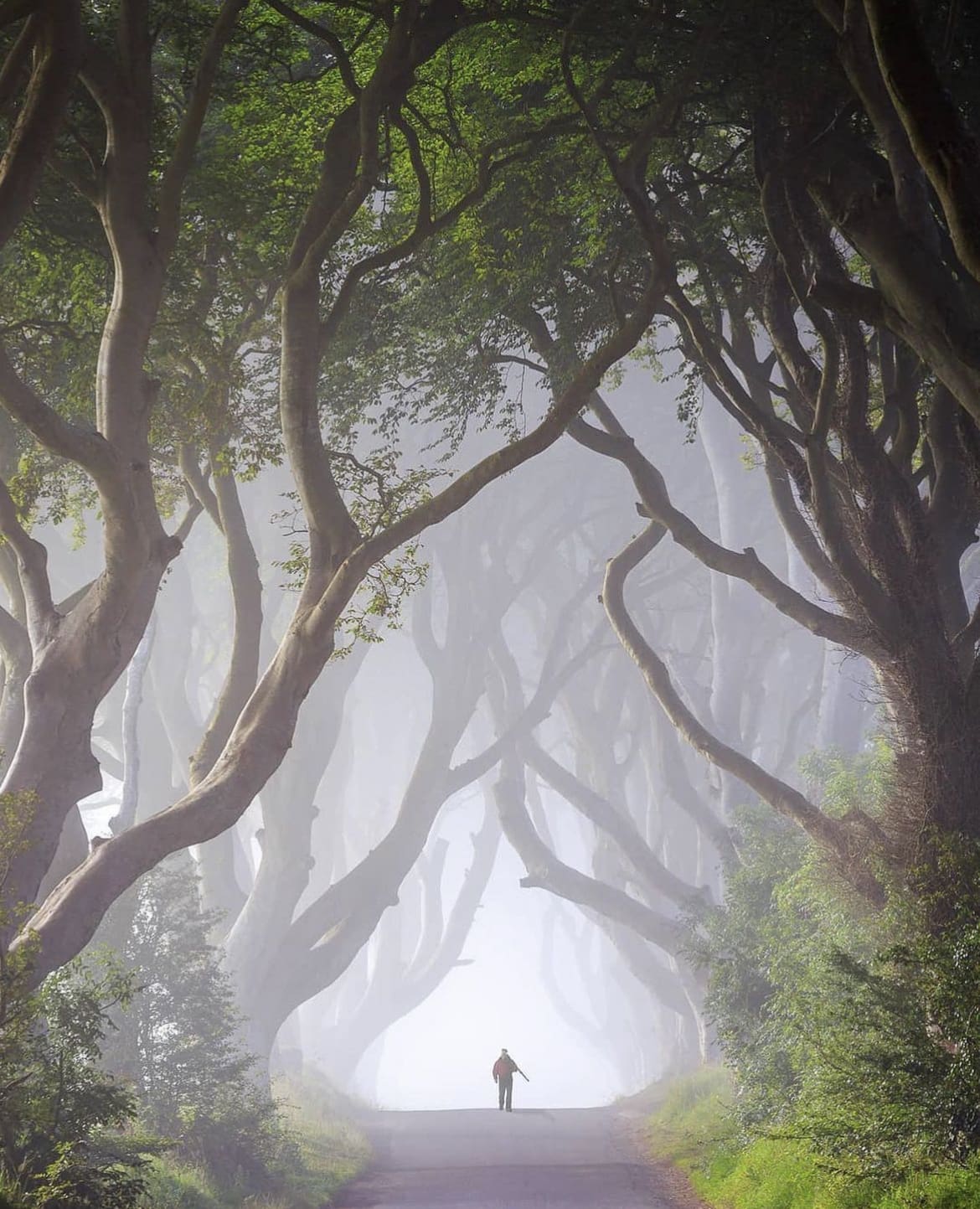 The Best Things To Do In Ireland, Each Month Of The Year
January
January marks the beginning of a new year in Ireland, and while the weather may be chilly, the warmth of the Irish hospitality remains ever-present. This is an ideal time to explore Ireland's charming towns and cities, adorned with festive decorations from the recent holiday season. In Dublin, immerse yourself in the country's literary heritage by visiting Trinity College and the Book of Kells exhibition, which showcases a beautifully illuminated manuscript dating back to the 9th century.
If you venture to County Donegal, you'll be rewarded with a breathtaking sight at Slieve League, where some of the highest sea cliffs in Europe rise majestically from the Atlantic Ocean. The quietude of the winter landscape offers a serene atmosphere for contemplating the awe-inspiring views.
February
In February, romance fills the air as Valentine's Day approaches. Embrace the spirit of love in the charming town of Kilkenny, where you can visit the splendid Kilkenny Castle and wander through the quaint medieval streets hand-in-hand with your loved one. Take a romantic horse-drawn carriage ride through the stunning landscapes of Killarney National Park, and share a delightful candlelit dinner in a local restaurant.
For those seeking a touch of magic, venture to Northern Ireland in hopes of catching a glimpse of the Northern Lights. While not guaranteed, the chance to witness these ethereal lights dancing across the night sky adds an enchanting element to any romantic getaway.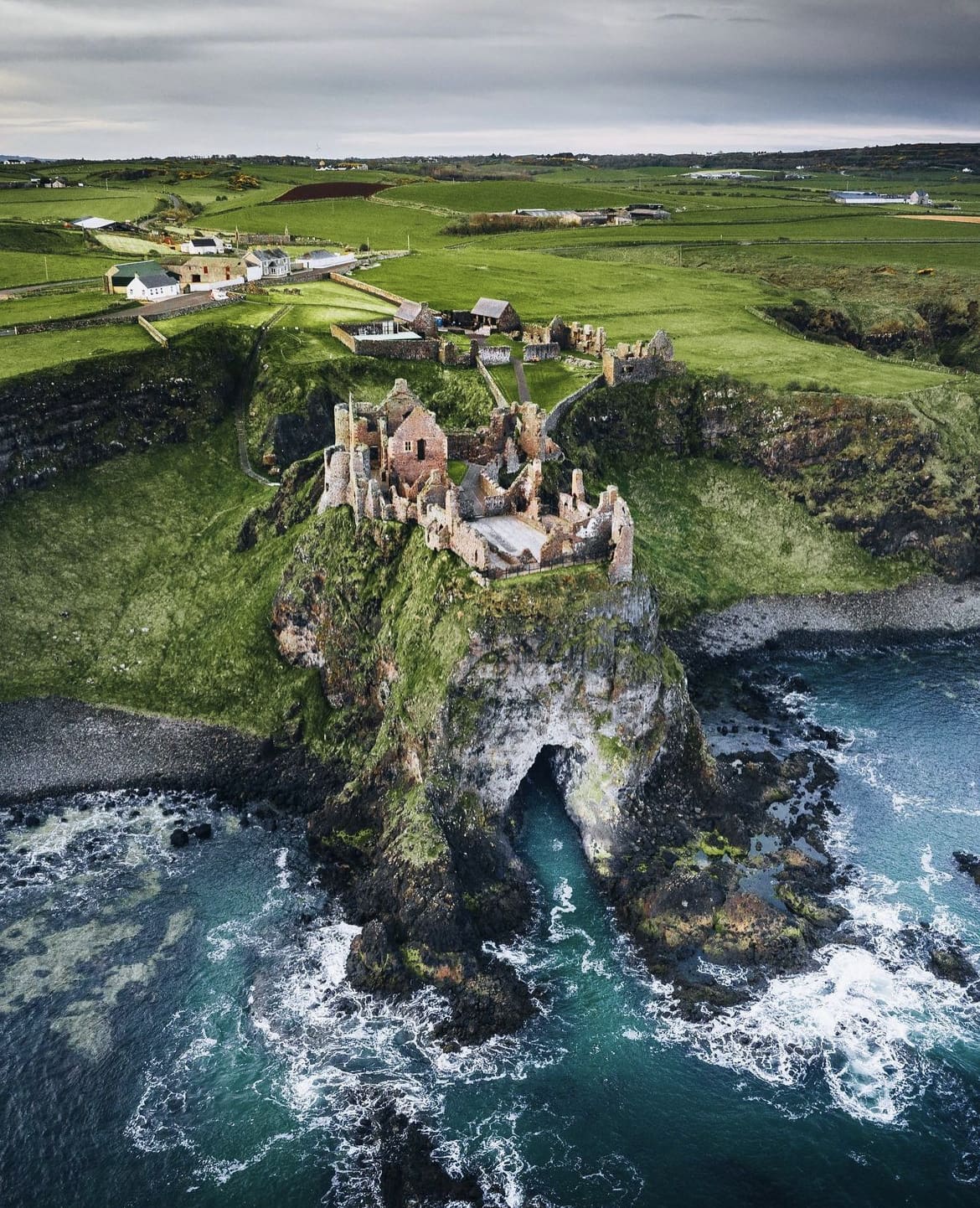 March
March is synonymous with St. Patrick's Day, the most celebrated festival in Ireland. Join the lively festivities that take place across the country, with the grandest parade happening in the vibrant city of Dublin. Immerse yourself in Irish culture, as the city turns green, and people gather to honor the patron saint of Ireland.
To experience the mystical side of Ireland, head to County Antrim and explore the geological wonder that is the Giant's Causeway. According to legend, the causeway was built by the mythical giant Finn McCool. As spring arrives, Connemara in County Galway bursts into colorful life, with its mountains, lakes, and coastal vistas creating a magical setting for exploration.
April
April marks the awakening of nature in Ireland, with blossoming flowers and green landscapes. It's the perfect time to visit some of the country's famous gardens. Powerscourt Gardens in County Wicklow offers a delightful blend of formal gardens, elegant terraces, and stunning views of the Sugarloaf Mountain.
Nature enthusiasts will find solace in Killarney National Park during the Bluebell Festival when millions of bluebells blanket the forest floor, creating a fairy-tale-like setting. The Aran Islands also come alive in April, offering a glimpse into traditional Irish culture, along with stunning views of the iconic Cliffs of Moher from a different perspective.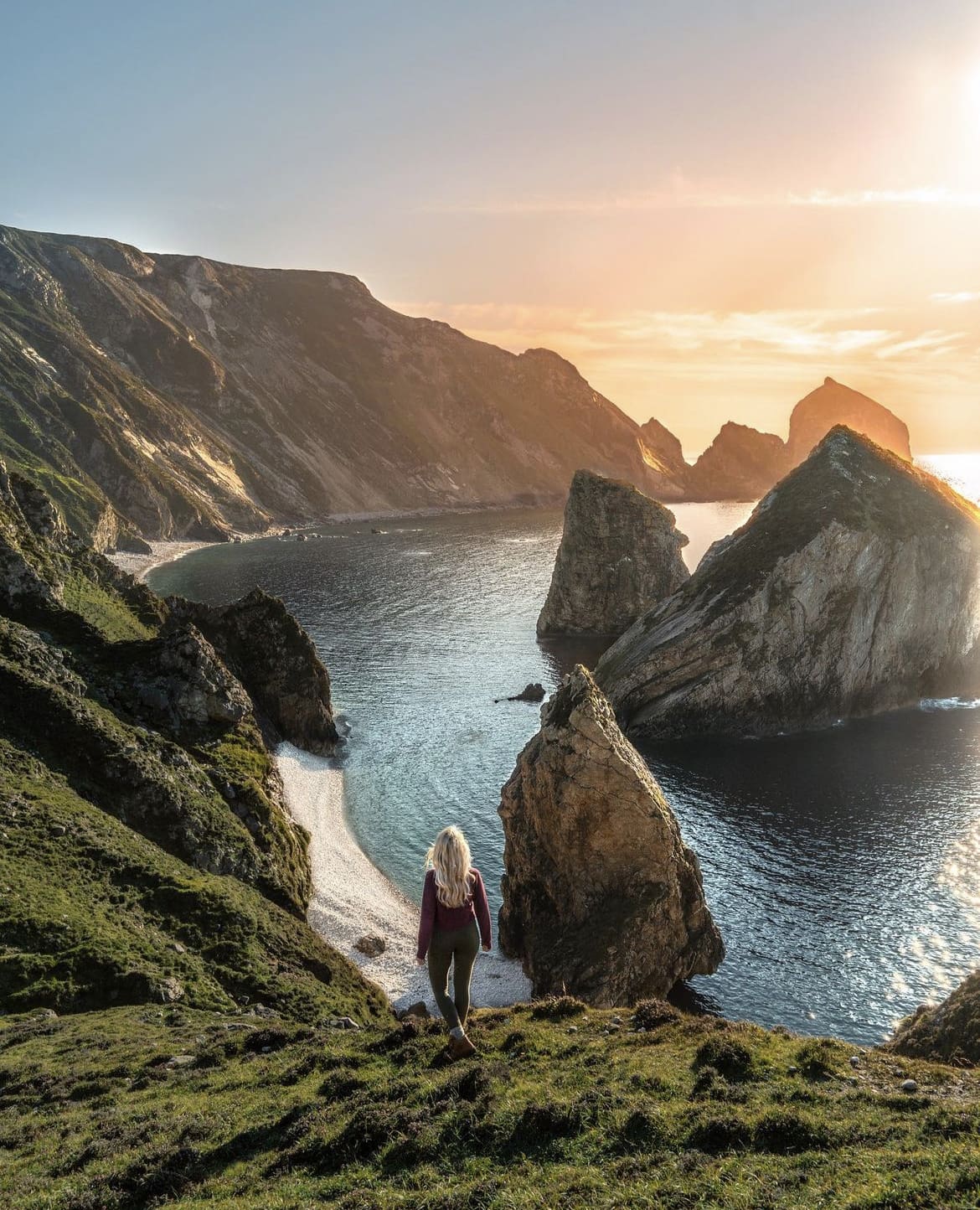 May
As May arrives, outdoor adventures beckon in the mild spring weather. The Ring of Kerry, a picturesque drive, showcases Ireland's rugged beauty, charming villages, and breathtaking beaches. The Dingle Peninsula, known for its enchanting allure, welcomes visitors to experience its traditional pubs and warm hospitality.
For wildlife enthusiasts, May offers an excellent opportunity for whale watching off the coast of County Cork. Minke whales, dolphins, and humpback whales are among the majestic creatures that grace these waters during their migration.
June
June ushers in the summer season, and Ireland's festival calendar comes alive. Dublin hosts the famous Bloomsday celebrations, a tribute to James Joyce's novel "Ulysses." Westport in County Mayo welcomes visitors to the Westport Folk and Bluegrass Festival, where toe-tapping music and local talent set the stage for a vibrant experience.
Explore the ancient wonders of Newgrange, a UNESCO World Heritage Site, during the summer solstice when the inner chamber is illuminated by the sun's rays. June also brings opportunities to explore the vibrant city of Galway, which comes alive with art, theater, and street performances during the Galway International Arts Festival.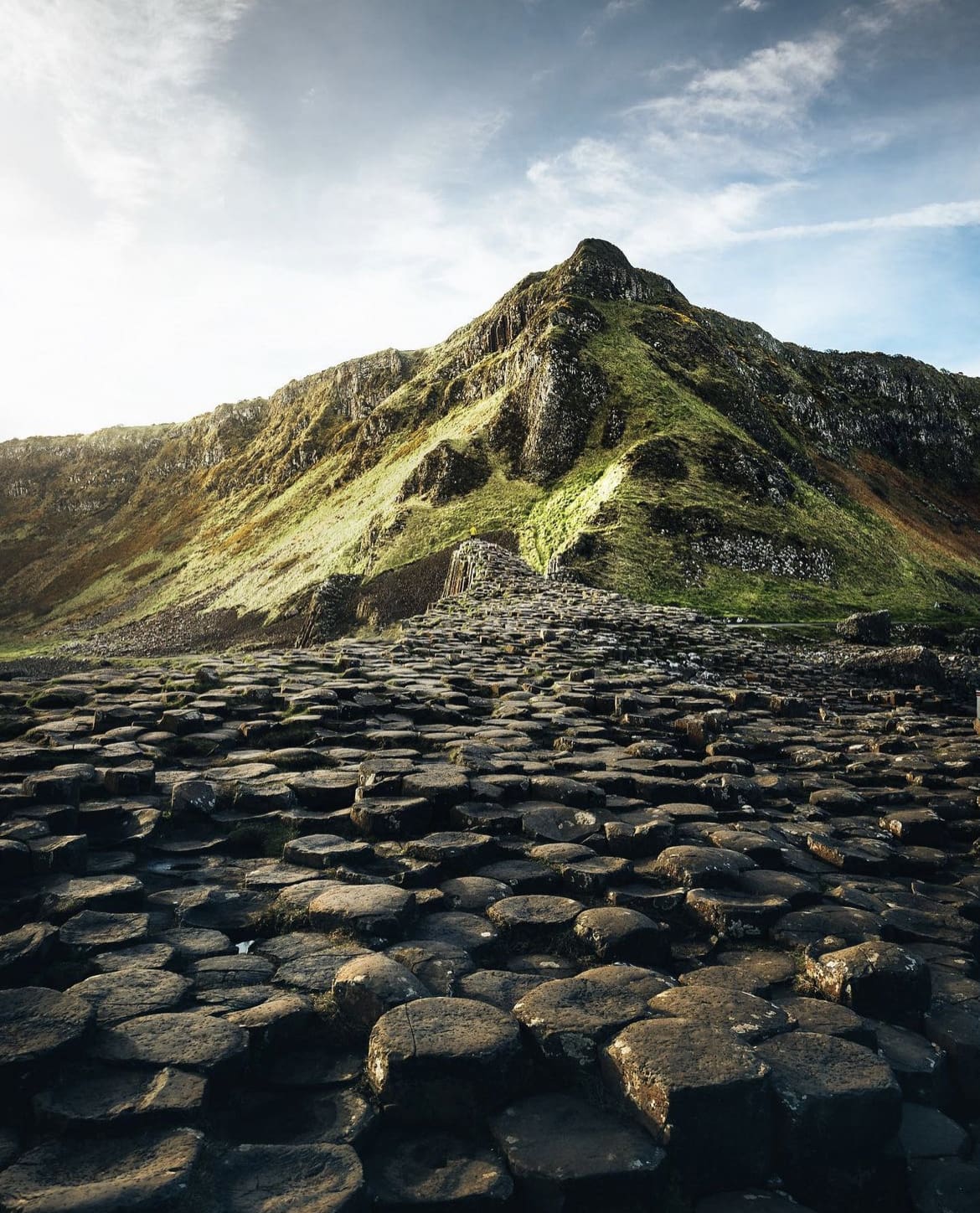 July
July is the prime time for exploring Ireland's stunning coastline. Drive along the Wild Atlantic Way and discover picturesque villages like Doolin, renowned for its traditional music scene and the gateway to the Aran Islands. Galway, known as the City of Tribes, hosts the Galway International Oyster and Seafood Festival, where you can indulge in Ireland's finest delicacies.
For a nature escape, venture to Glendalough in County Wicklow. This serene valley, surrounded by mountains and dotted with lakes, invites visitors to hike and immerse themselves in Ireland's lush green landscapes.
August
August brings a vibrant atmosphere to Ireland with an array of festivals and events. The Dublin Horse Show is a prestigious equestrian event that attracts both locals and visitors alike. Cork hosts the renowned Cork Jazz Festival, filling the city's streets with music, dance, and the sounds of celebration.
The Skellig Islands, a UNESCO World Heritage Site, are a must-visit in August, providing an opportunity to explore an ancient Christian monastery set atop a rugged cliff. Birdwatchers will be delighted by the diverse birdlife that calls these islands home.
September
September marks the beginning of autumn, and with it, a quieter and more introspective ambiance settles over Ireland. It's an excellent time to delve into the country's rich history and explore the ancient wonders of the Boyne Valley, including the Hill of Tara and the medieval Trim Castle.
The Cork Film Festival is a cultural highlight in September, celebrating Irish and international cinema in the vibrant city of Cork. For a tranquil escape, visit the Aran Islands once more, as they embrace their unique winter atmosphere.
October
October brings a touch of mystery to Ireland, making it a perfect time to explore the country's haunted history. Dublin offers ghost tours that delve into the city's spooky tales and bring forth the eerie side of Ireland's capital.
The stunning Glendalough Valley once again showcases its autumnal beauty, with the changing leaves painting the landscape in warm hues. It's also an ideal time for a leisurely cruise along the River Shannon, immersing yourself in the tranquility of Ireland's waterways.
November
In November, Ireland's cultural scene takes center stage. The Cork Film Festival continues, captivating cinephiles with a diverse selection of films. The Savour Kilkenny Food Festival in the charming town of Kilkenny invites visitors to savor the finest local produce and indulge in culinary delights.
For a touch of adventure, consider exploring Ireland's haunted sites and participating in ghost tours that provide chilling encounters with the country's rich supernatural history. In quieter spots, such as the Aran Islands, you can enjoy the island's peaceful ambiance amid fewer crowds.
December
December brings festive cheer to Ireland, as Christmas markets and holiday events fill the country with joy. Belfast is a must-visit during this season, with the Christmas market at Belfast City Hall offering an enchanting winter wonderland experience.
Kilkenny's medieval streets come alive with holiday decorations and festivities, creating a magical atmosphere for visitors. Galway's Christmas markets offer an array of handmade crafts, local treats, and warm beverages, providing the perfect opportunity to find unique gifts.
Each month in Ireland offers its distinct charm and experiences, making it a year-round destination for travelers.
Whether you're seeking romance, outdoor adventures, cultural festivities, or tranquil escapes, Ireland's diverse landscapes and warm hospitality are ready to welcome you at any time of the year.
Join our community of keen travellers, wildlife enthusiasts and adventure seekers.