Nestled within the rugged beauty of the United Kingdom, Wales is a land of enchantment, boasting rolling hills, pristine coastlines, historic castles, and vibrant culture.
Whether you're an avid hiker, history buff, or simply seeking a peaceful retreat, Wales has something to offer to every traveler. However, like any destination, Wales experiences seasonal variations that can significantly impact your experience.
In this article, we'll explore the best time to visit Wales to make the most of its breathtaking landscapes and rich heritage.
The Best Time Of Year To Visit Wales
Spring (March to May)
Spring breathes new life into Wales as the countryside bursts into a kaleidoscope of colors. March to May marks the awakening of nature, with blooming daffodils, cherry blossoms, and bluebells adding a magical touch to the landscape. This season is ideal for outdoor enthusiasts and photographers, as the weather is relatively mild and the days gradually become longer.
In spring, you can explore Wales's national parks, such as Snowdonia and Brecon Beacons, where the lush meadows and blooming flowers create an idyllic backdrop for hiking, cycling, and picnicking. Additionally, the coastline comes to life, and charming coastal towns like Tenby and Aberystwyth offer a glimpse of the country's maritime heritage.
Summer (June to August)
Summer is undoubtedly the most popular time to visit Wales, attracting tourists from across the globe. With longer daylight hours and warmer temperatures, the season offers an excellent opportunity to experience outdoor festivals, events, and vibrant cultural celebrations.
Coastal regions become bustling hubs, with visitors flocking to enjoy Wales's stunning beaches, like Rhossili Bay and Barafundle Bay, known for their golden sands and dramatic cliffs. The seaside resorts offer a plethora of water activities, including surfing, kayaking, and sailing.
While the summer offers fantastic weather for exploring, it is essential to note that popular tourist destinations may get crowded during this season. Booking accommodations and activities in advance is recommended to ensure a smooth and enjoyable trip.
Autumn (September to November)
As summer gives way to autumn, Wales transforms into a captivating landscape painted with hues of red, orange, and gold. The weather remains pleasant, and the summer crowds gradually disperse, making it an ideal time for those seeking a more serene and reflective experience.
Autumn is the perfect time to visit Wales's historic sites and castles, like Conwy Castle and Caernarfon Castle. The milder temperatures and thinner crowds allow for a deeper exploration of the country's rich history and architectural wonders.
Additionally, hikers and nature lovers will appreciate the scenic beauty of national parks during this time.
Winter (December to February)
Winters in Wales are characterized by crisp air and occasional snowfall, creating a picturesque and magical ambiance. If you enjoy the quiet charm of a winter wonderland, this is the perfect time for your visit.
During the winter months, Wales offers a unique array of experiences. You can explore festive Christmas markets, warm up in cozy pubs with a hearty meal, or take advantage of the low season to visit popular attractions without the summer crowds.
Snowdonia National Park, in particular, takes on a breathtaking allure during winter, offering opportunities for snow-capped hikes and, for more experienced climbers, mountaineering adventures.
Wales is a year-round destination that offers diverse experiences depending on the season of your visit. Each time of year presents unique opportunities to immerse yourself in the country's natural beauty and rich heritage. Whether you prefer the vibrant colors of spring, the sun-soaked beaches of summer, the golden hues of autumn, or the winter wonderland charm, Wales is sure to capture your heart and leave you with unforgettable memories. Plan your trip wisely to make the most of what this enchanting land has to offer, and let Wales cast its spell on you.
The Best Things To Do In Wales, Each Month Of The Year
January
– New Year's Day Swim: Start the year with a splash by participating in one of Wales's iconic New Year's Day swims. Various coastal towns host these invigorating events, where brave souls take a dip in the chilly waters to ring in the new year with a burst of energy and camaraderie.
– Snowdonia Winter Walks: Experience the snow-capped beauty of Snowdonia National Park with guided winter walks. The park's stunning landscape becomes a winter wonderland, and these walks offer an opportunity to witness the majestic mountains and frozen lakes in their full glory.
February
– St. David's Day Celebrations: On March 1st, Wales commemorates its patron saint, St. David. Join the festivities held across the country, with parades, traditional dances, and an array of cultural activities that showcase Welsh heritage.
– Cardiff Comedy Festival: Get ready for a good laugh at the Cardiff Comedy Festival, held in February. Renowned comedians from Wales and beyond take the stage to entertain audiences with their wit and humor.
March
– Brecon Beacons Lambing Season: Embrace the rural charm of Wales during the lambing season in Brecon Beacons. Many farms open their doors to visitors, offering the chance to witness the adorable newborn lambs and learn about farming traditions.
– Wales Coast Path Walking: March marks the start of spring, making it an ideal time for scenic walks along the Wales Coast Path. Explore coastal towns, take in breathtaking views, and spot a variety of seabirds.
April
– Hay Festival: Book lovers and literary enthusiasts should not miss the Hay Festival in Hay-on-Wye. Celebrated in late May, this world-renowned literary festival gathers writers, poets, and thinkers for inspiring talks and discussions.
– Pembrokeshire Coast Path: April offers mild weather for exploring the Pembrokeshire Coast Path. Witness stunning wildflower displays and observe marine life, including seals and dolphins, off the coast.
May
– Welsh Highland Railway: Experience the beauty of North Wales with a scenic ride on the Welsh Highland Railway. This heritage steam railway journey takes you through Snowdonia's picturesque landscapes and charming villages.
– Blaenavon World Heritage Day: In May, Blaenavon celebrates its UNESCO World Heritage status with a range of events, guided tours, and workshops that delve into the area's industrial history.
June
– Gower Peninsula Beaches: June offers warm weather, perfect for relaxing on the Gower Peninsula's stunning beaches. Rhossili Bay and Three Cliffs Bay are popular choices, known for their beauty and serenity.
– Conwy Pirate Weekend: Avast, me hearties! Conwy hosts a swashbuckling Pirate Weekend in June, featuring pirate-themed parades, performances, and family-friendly activities.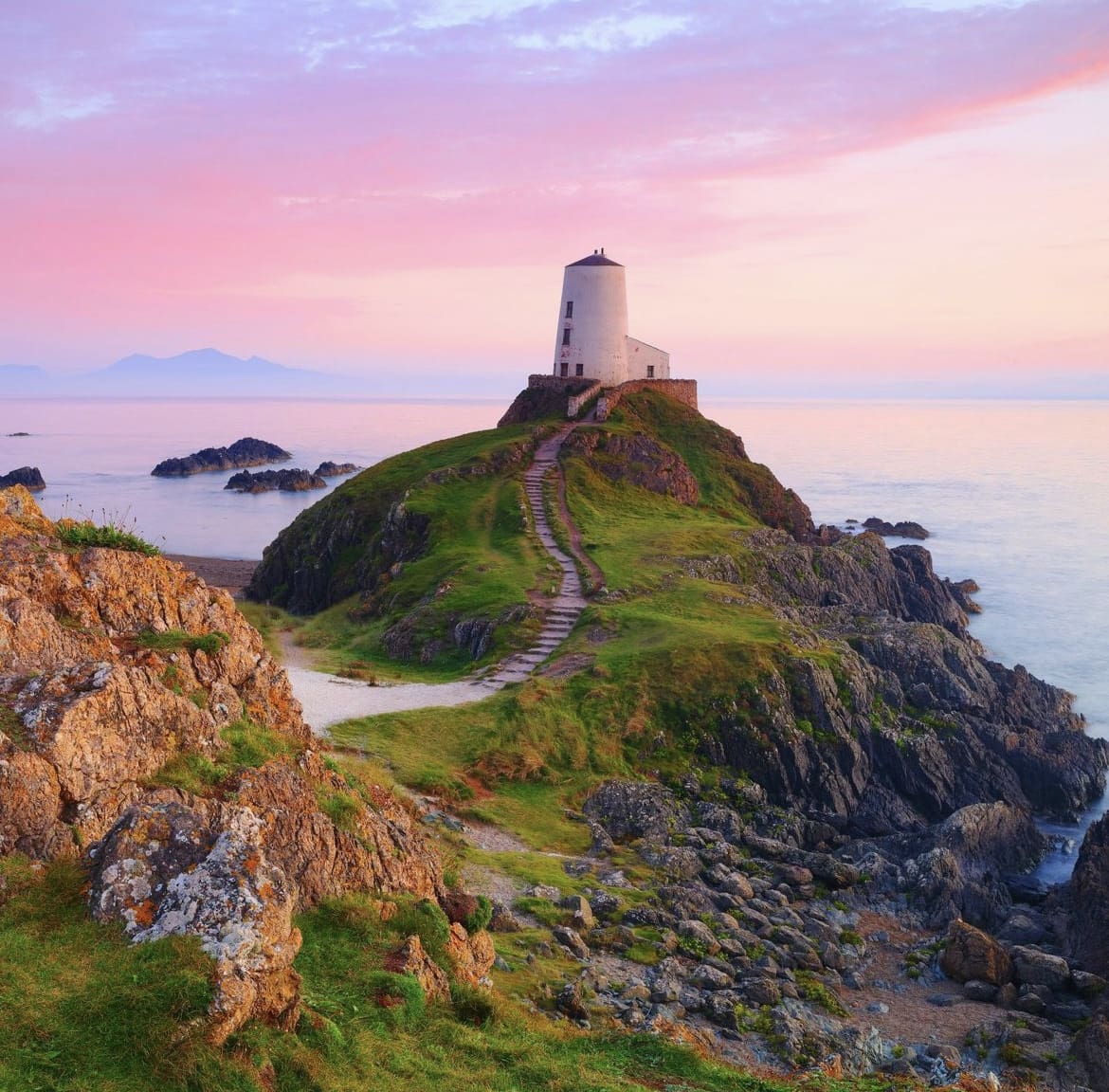 July
– Llangollen International Musical Eisteddfod: Experience the magic of the Llangollen International Musical Eisteddfod, a renowned festival celebrating music and dance from around the world. Enjoy the performances, competitions, and vibrant atmosphere in the charming town of Llangollen.
– Cycling in Brecon Beacons: July is an excellent time to explore the scenic beauty of Brecon Beacons on two wheels. The national park offers a range of cycling routes, catering to both leisurely cyclists and seasoned enthusiasts.
August
– National Eisteddfod of Wales: August brings the National Eisteddfod of Wales, a cultural festival celebrating Welsh language, literature, music, and arts. Join the festivities, witness poetry and singing competitions, and immerse yourself in Welsh culture.
– Abersoch Regatta: If you enjoy sailing and water sports, head to Abersoch for the annual Abersoch Regatta in August. The event attracts sailors and spectators alike, creating a vibrant and nautical atmosphere.
September
– Welsh Food Festivals: September showcases Wales's culinary delights through various food festivals. The Abergavenny Food Festival is a highlight, featuring delectable dishes, cooking demonstrations, and local produce.
– Autumn Colors in the Wye Valley: Embrace the beauty of autumn in the Wye Valley, where the changing leaves create a picturesque landscape. Take a leisurely stroll along the riverbanks or explore Tintern Abbey amid the colorful backdrop.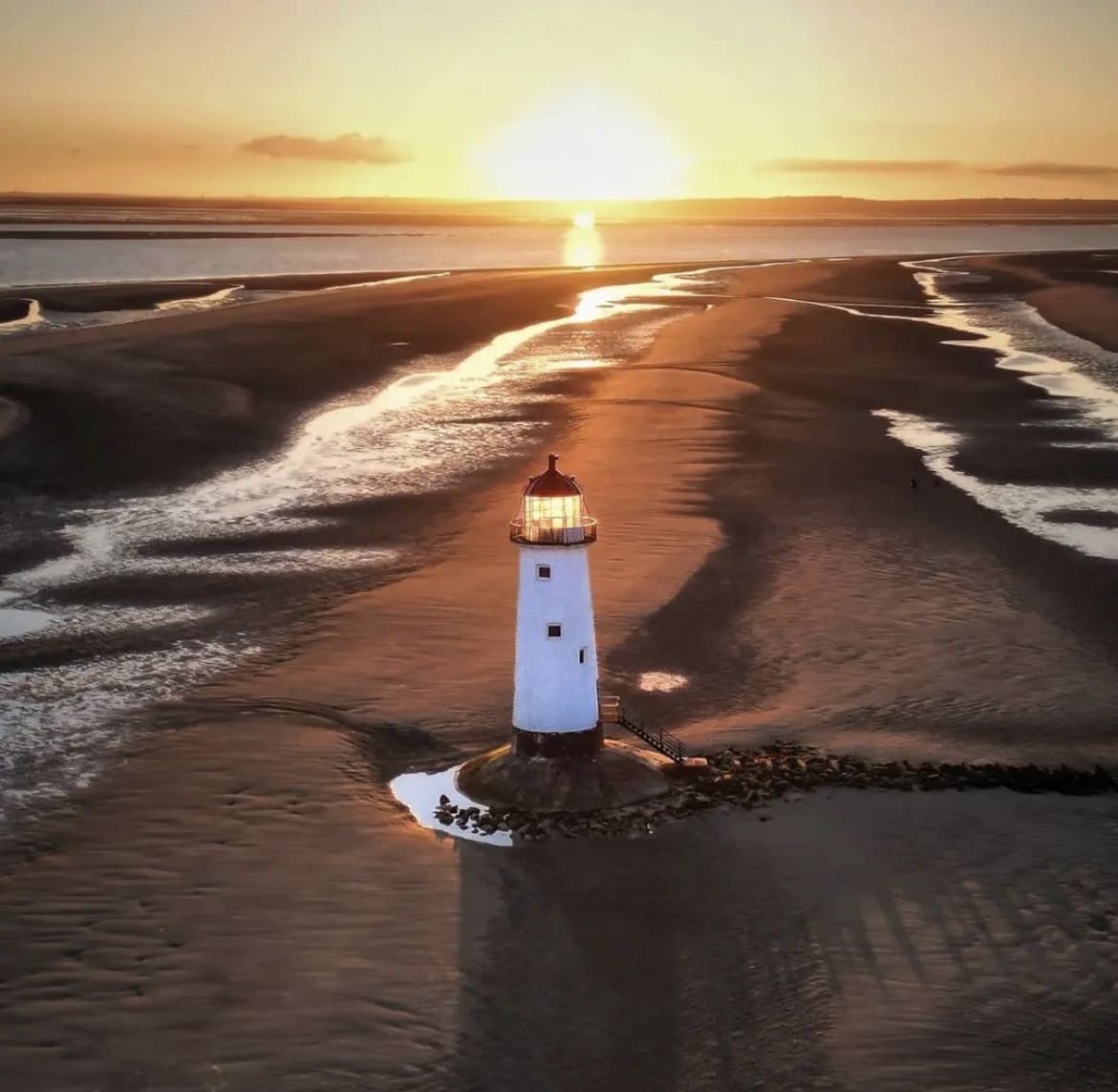 October
– Ghost Tours and Haunted Castles: As Halloween approaches, delve into Wales's spooky side with ghost tours and visits to haunted castles. Numerous historic sites, such as Caernarfon Castle and Plas Mawr, offer eerie experiences that are sure to send shivers down your spine.
– Pumpkin Picking: Families visiting Wales in October can enjoy the tradition of pumpkin picking at various farms across the country. Engage in fun autumn activities and bring home your perfect pumpkin for carving.
November
– Wales Rally GB: Motorsport enthusiasts should not miss the Wales Rally GB, an exciting event on the FIA World Rally Championship calendar. Watch skilled drivers navigate challenging terrains and experience the thrill of rallying.
– Cardiff Christmas Market: As the holiday season approaches, head to Cardiff for its Christmas Market, offering an array of festive gifts, crafts, and seasonal treats.
December
– Welsh Christmas Traditions: Experience the warmth of Welsh hospitality and immerse yourself in festive traditions throughout December. Join carol singing, visit Christmas markets, and savor traditional Welsh dishes.
– New Year's Eve Celebrations: End the year in style by celebrating New Year's Eve in Cardiff or other cities. Witness spectacular fireworks displays and join the merrymaking with locals and fellow travelers.
No matter the month you choose to visit, Wales offers an abundance of activities and experiences to captivate every traveler's heart. From exploring the rugged landscapes of national parks to delving into its rich cultural heritage, Wales promises a year-round adventure that will leave you with cherished memories for a lifetime.
So, plan your trip wisely and prepare to fall in love with the charm and beauty of this enchanting country.
Join our community of keen travellers, wildlife enthusiasts and adventure seekers.