Are you looking to plan a trip to Sri Lanka, but not sure what's the best time of year to visit?
Well, you've come to the right spot as we will be telling you everything you need to know before you visit the beautiful island country!
Sri Lanka is known as an all-year-round destination, but it really depends on where you're looking to go and what you're hoping to do while there. For example, the southwestern coast, east coast, hill country or the northern plains, all experience very different seasonal weather patterns throughout the year.
The country also experiences two 'monsoon seasons' each year, the northeast monsoonal rains and the southwest monsoonal rains.
As the name suggests, the northeast rains affect the eastern coast of Sri Lanka while the southwest monsoon affects the southwestern coast and hill country. Temperatures can vary from upwards of 32 °C in some regions, to below 15°C in the lower altitude regions.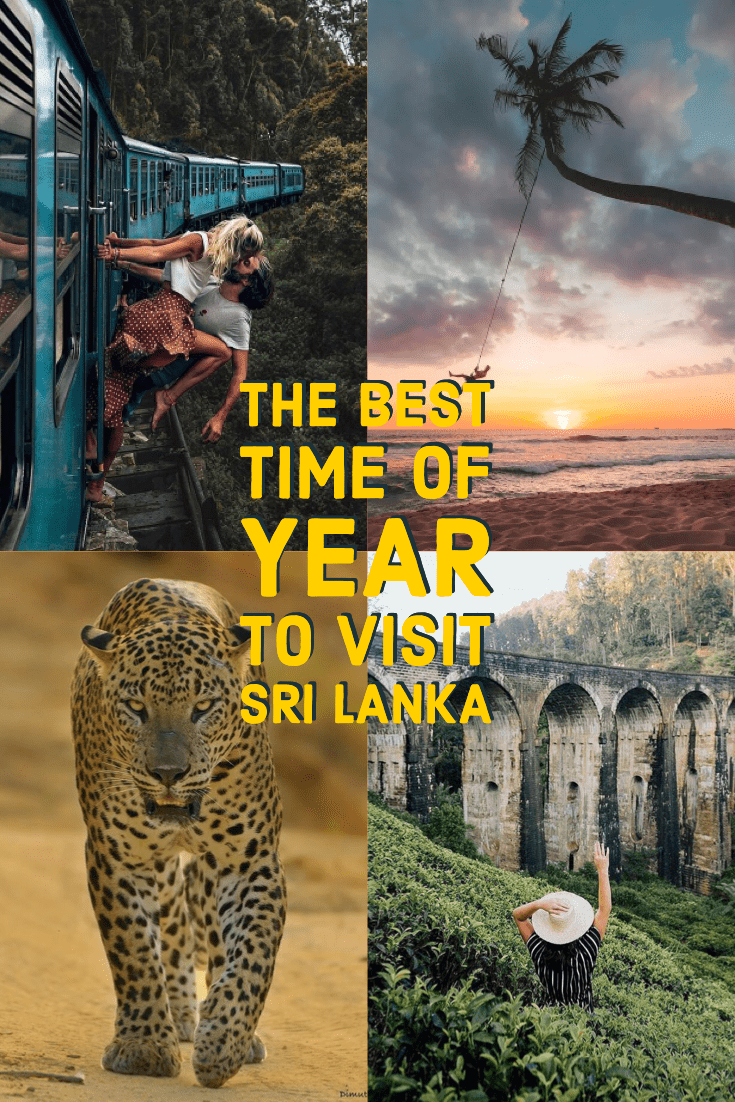 If you'd like to avoid the monsoons (advisable) then you're best-off visiting the southwestern regions/hill country between December to April, and in the eastern regions from May to October.
Here is a breakdown of what you could expect from Sri Lanka in each month of the year, to help you decide on the best time to visit.
The Best Time of Year to Visit Sri Lanka
January
January is the best time of year to visit Sri Lanka if you're after a tropical beachside getaway. It is the perfect time to relax on beaches like Tangalle, Bentota, Weligama – to name a few. These are all located on the southwestern coast of Sri Lanka.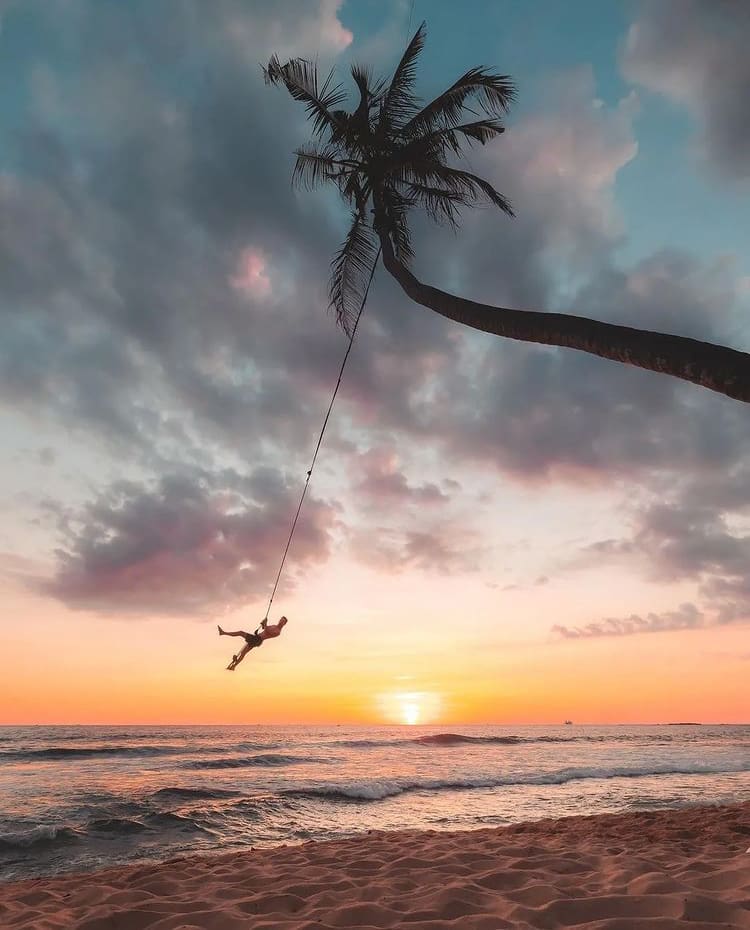 Here, temperatures can reach 30 °C, but with the cool sea breezes, you will rarely feel it. You can also visit national parks like Yala or Wilpattu, where safari guides will take you to see animals like elephants, leopards, sloth bears and deer.
In addition, you can visit Horton Plains National Park for a totally different vibe. Picturesque misty rains, montane forests and scenic views all form part of the experience at World's End.
February
February is also a good time to visit Sri Lanka if you're looking to chill out on one of the country's beautiful beaches. The climate is still mild, with temperatures averaging around 30 °C on the southwestern coast.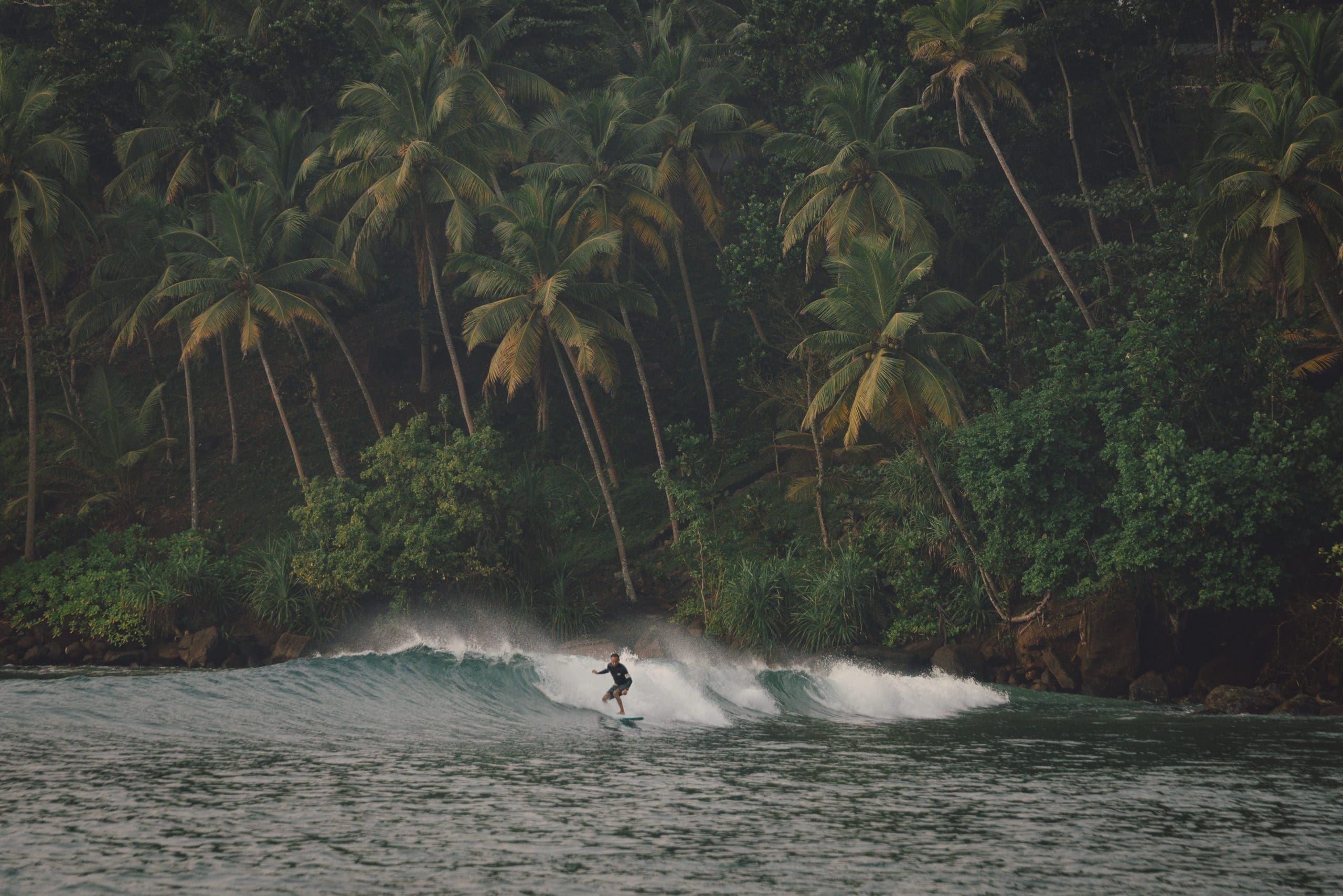 Beaches like Mirissa, Galle, Tangalle, and Weligama are in their prime this time of year. In Mirissa, you have a great chance of seeing whales – Blue whales, humpback whales or Bryde's whales to be specific. Large pods of dolphins also frequent the area at this time of the year.
Alternatively you can check out the Wilpattu National Park or Udawalawe National Parks to see elephants and leopards.
March
The weather gets warmer moving towards the middle of the year, and March is a great time to visit Sri Lanka. Especially if you're planning on visiting hill country.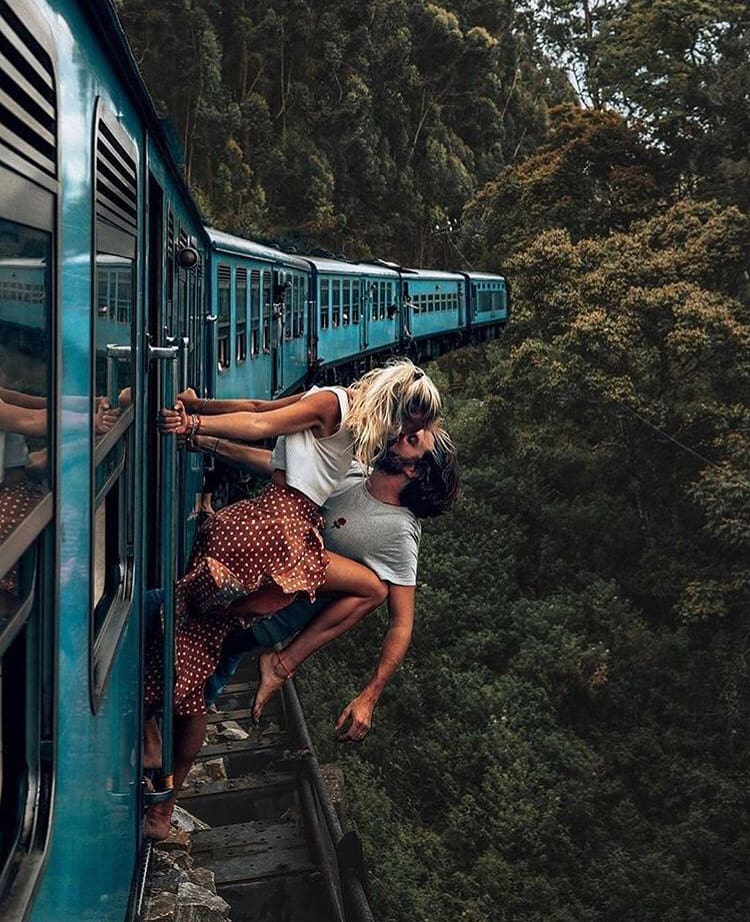 Cooler breezes allow temperatures to drop to around 28 °C at times in the coastal areas, while the hill country is always a couple degrees cooler.
March is a great time to do some swimming, sunbathing, and surfing on the beaches in the southwest.
You can also visit the Kandy Temple of Tooth, Peradeniya Botanical Gardens, or take in the sights around Kandy Lake.
April
April is a festive season in Sri Lanka as it is the time of 'Sinhala and Hindu New Year'.
If you're staying in a homestay, you will be able to taste milk rice and different Sri Lankan sweet-treats like 'kokis', 'kevum' and aluva'.
This is also the best time of the year to visit Nuwara Eliya or Ella. The temperatures will drop to 20°C during the day and might go even lower over night.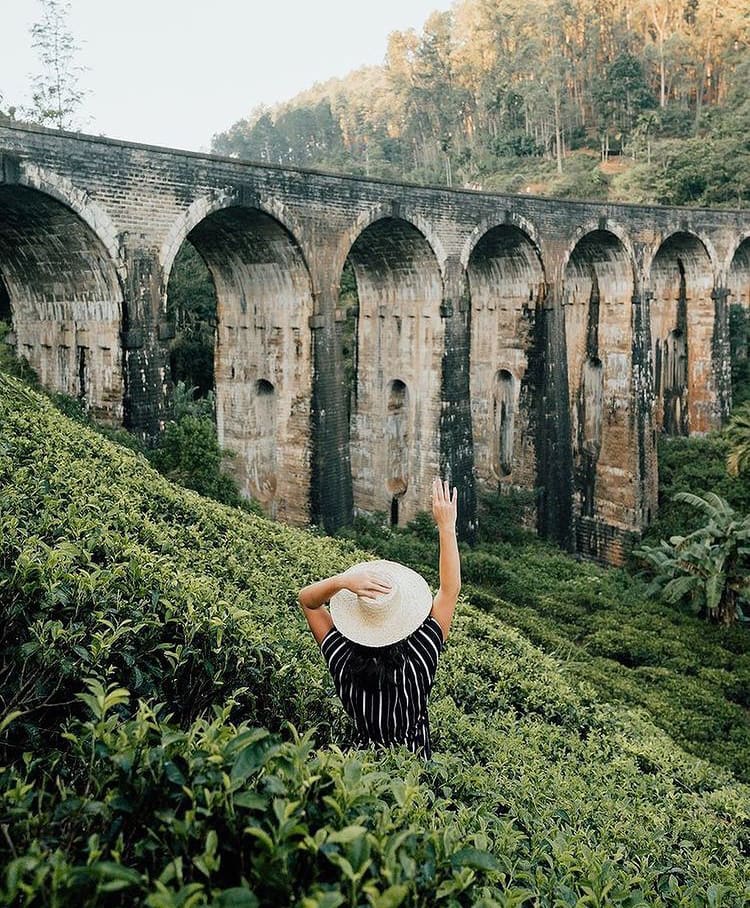 You can visit the Hakgala Botanical Gardens which is usually at full bloom in April, the Gregory Park, St. Claires Waterfall, and the Pedro Tea Estate when you are in Nuwara Eliya.
If you are planning to go to Ella, don't forget to visit the Demodara Nine Arches Bridge, Ella Rock, and Little Adam's Peak.
May
May is when the low season begins on the southwestern coast of Sri Lanka, as this is when the seasonal monsoon rains begin to sweep through the region.
Swimming and/or surfing on beaches like Mirissa, Weligama, Hiriketiya is not recommended in May, due to rough seas and unpredictable weather patterns.

This marks the beginning of the high season on the east coast of Sri Lanka, so May could be a great time to visit Sri Lanka if you want to go to beaches like Nilaveli and Pasikudah.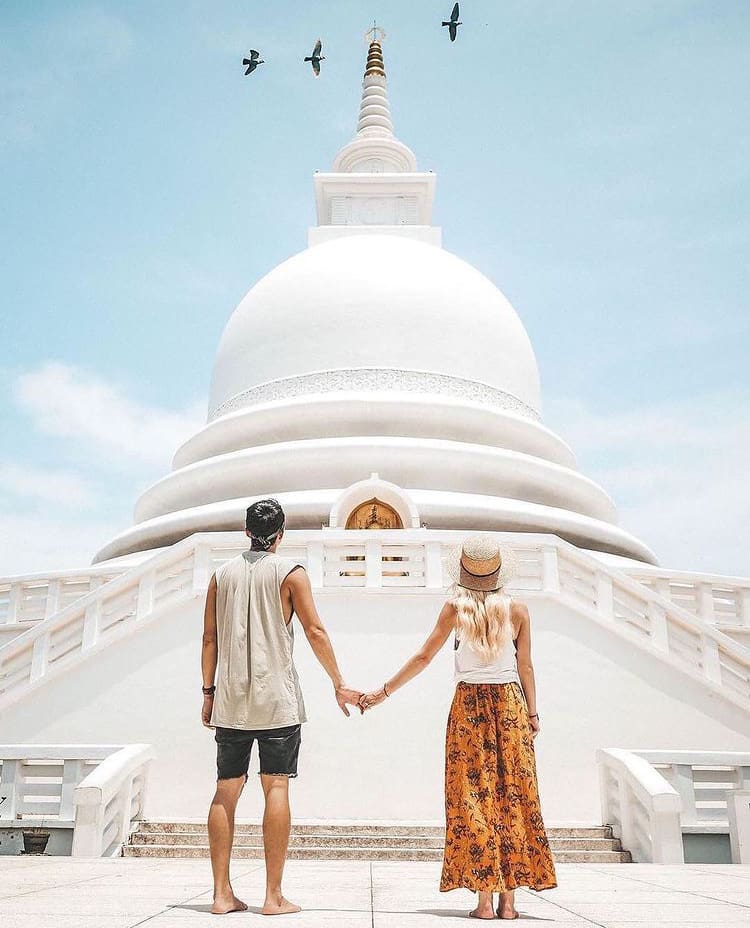 May is also Wesak month, which commemorates the birth, enlightenment, and the passing away of Lord Buddha.
So, throughout the month you will see local houses and buildings decorated with lanterns, colourful lights, and street food stalls giving out food for free (roti, boiled manioc, ice-cream, rice & curry, etc). Although you can expect to wait a while in line.
June
The southwest rains are still around during June, and it is best to avoid all coastal areas.
A great idea is to visit Yala National Park, and then head over to Trincomalee.
You can surf in Arugam Bay, visit the Koneswaram Hindu Kovil or go on a whale watching tour in Trincomalee. Temperatures can reach up to 30 °C in these coastal areas.
Additionally, Nilaveli beach is great for some rest and relaxation, or check out the Pigeon Island National Park, which is located a few miles from the coast of Nilaveli for a great snorkelling experience.
July
July is the best time of year to visit Sri Lanka if you're planning on visiting the Cultural Triangle, made up of the Kandy, Dambulla, Sigiriya, Polonnaruwa, and Anuradhapura regions.
The temperatures can climb to 29°C on average which makes for a fantastic experience while enjoying the outdoors, riding bicycles and remains of ancient kingdoms that once thrived in Sri Lanka.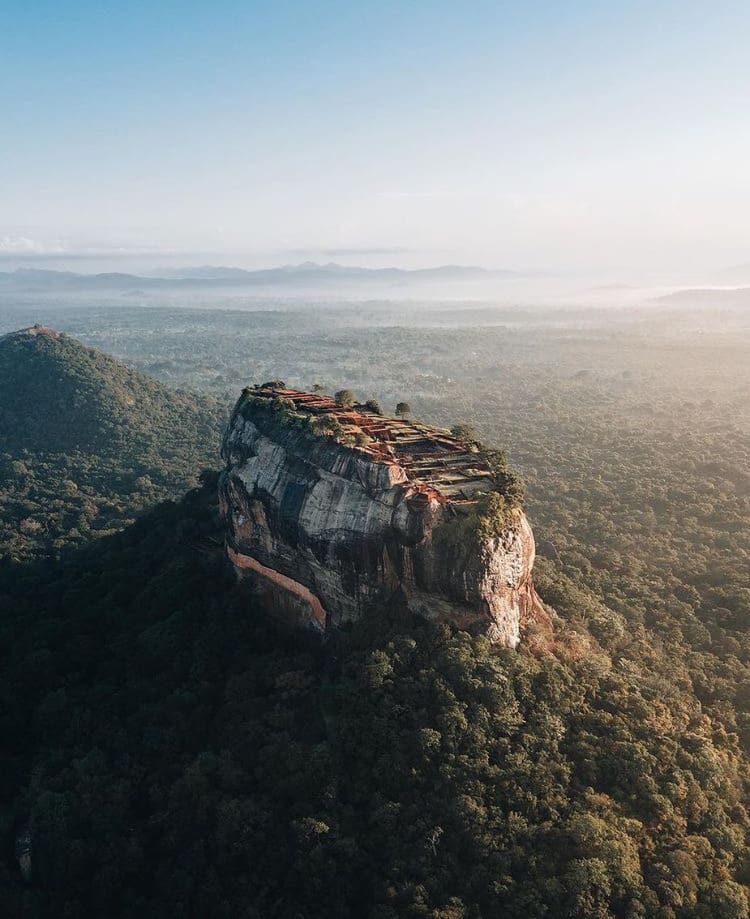 Don't forget to visit Sigiriya Rock Fortress and the Pidurangala Rock; we recommended visiting Pidurangala in the morning and heading up to Sigiriya just before sunset.
You can also combine the Cultural Triangle tour with a safari to Minneriya National Park. This is the home of the famous elephant gathering, where herds of more than 500 elephants come together as they migrate from Kaudalla to Minneriya.
August
August is the start of the inter-monsoon season in Sri Lanka and so you can expect little to no rainfall in most parts of the country.
The sea off the eastern coast becomes much calmer and the skies become clear, so a visit to Nilaveli beach would be thoroughly enjoyable!
The beaches along the southwest coast, begin returning back to their normal paradisiacal selves. However light rains do linger in August so keep a look out for this.
Another great idea is to plan a trip to Colombo, and combine it with a beach day in Galle, Mirissa, or Unawatuna.
You can also visit Kandy and witness the 'Kandy Esala Maha Perahera' which is a grand Buddhist procession consisting of beautifully adorned elephants, cultural dancers, drummers and musicians.
September
September marks the beginning of monsoon season in the northeast, so during this time it is generally better to visit Trincomalee or other nearby areas.
Temperatures can be felt up to 29°C but usually drop lower towards the end of September.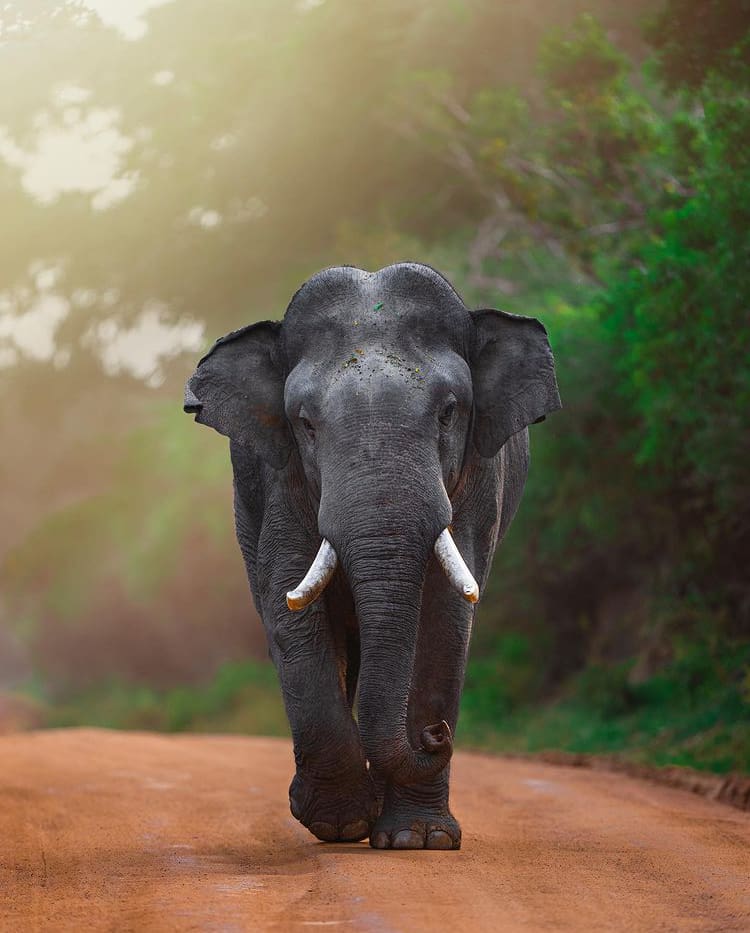 Nevertheless, it is also a great season to go on a whale watching tour in Trincomalee. Here you could get lucky enough to see blue whales, killer whales, Bryde's whales, and even bottlenose dolphins playing in the waves!
If you'd rather stay on land you can also visit the hill country regions such as Kandy or Nuwara Eliya, and combine it with a safari trip to Udawalawe National Park.
October
Throughout October you can expect heavy rainfall across the entire country, so this might not be the best time visit Sri Lanka.
The weather is generally quite unpredictable during this time, but one thing you should definitely expect is rain. Be sure to pack accordingly, and don't forget your umbrella, raincoat and boots.
You can still visit the Cultural Triangle during October, as it tends to be a little drier compared to other parts of the country.
November
The first couple weeks of November are generally somewhat of a write-off along with October. However as the month progresses, the weather does tend to get better.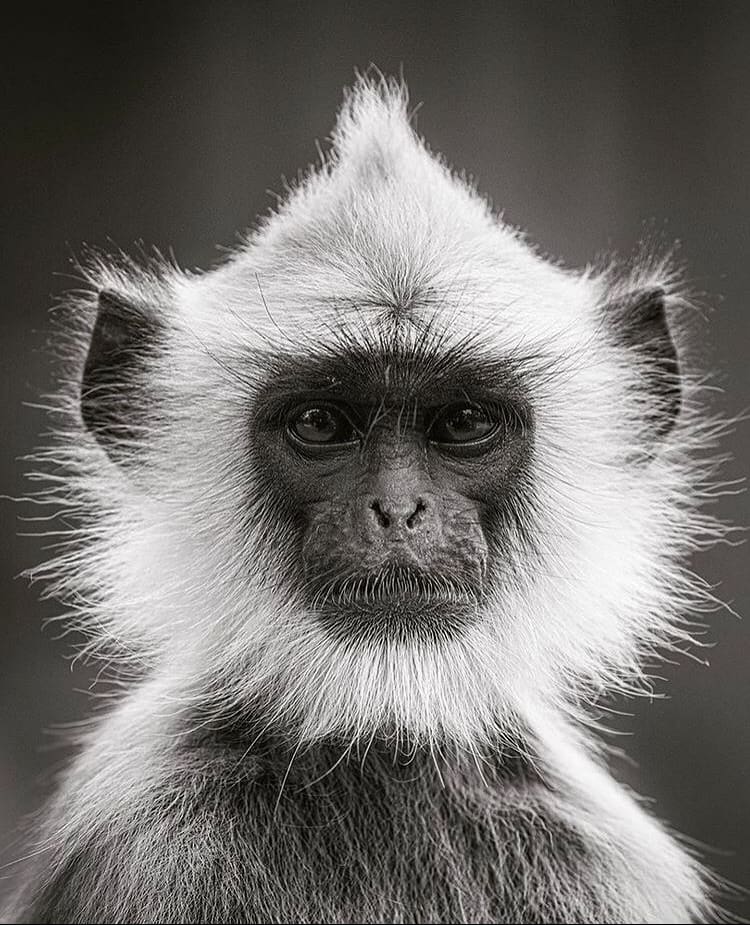 Beaches in the southwest become calmer, and despite there being little sunshine, you can still have an enjoyable day on Tangalle, Mirissa, Galle, Unawatuna or Bentota.
Kandy, Ella, and Nuwara Eliya will be on the receiving end of some pretty hefty storms, so it's not recommended to visit these regions in November unless you're planning on staying indoors.
December
December is Christmas season, and as with any tourism hotspot, you can expect large crowds across the country throughout the festive period.
The storms will have mostly passed and the weather should be back to normal in most parts of the country. Temperatures will average at around 29 °C during the day.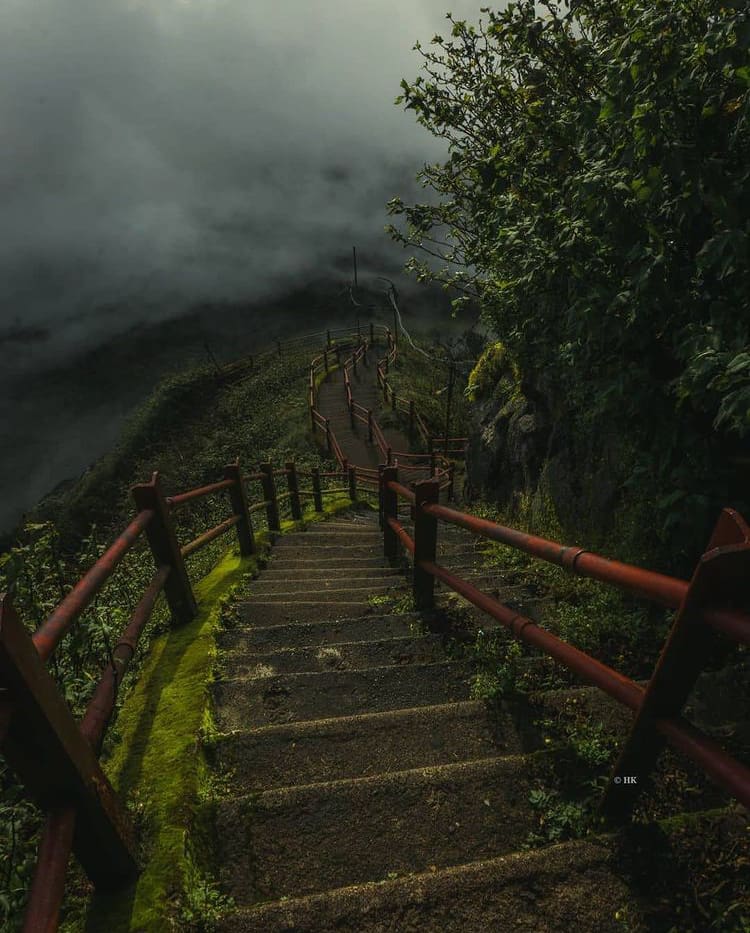 Colombo is the country's bustling centre in December and all of its attractions, including shopping malls, will be filled with both locals and tourists alike.
Tourists begin to flock back to the beaches along the southwest coast, as the beginning of the high season rolls back around.
You can also visit the hill country regions, or go on a pilgrimage to Adam's Peak. Alternatively you can also arrange a safari in Yala/ Udawalawe National Park.
Join our community of keen travellers, wildlife enthusiasts and adventure seekers.