The jungles of India have long been shrouded in mystery and magic. Local folklore and pop culture alike have created legends of some of the countries iconic wildlife species. Shere Kahn I hear you say?
India is blessed with a vast array of biodiversity with both its flora and fauna. The topography includes lush green mountains, grassy flatlands and beautiful coastlines. It provides a home to a wide range of animal species as well, with the most famous being The Big Five of Asia. These are the Asian elephant, Bengal tiger, Leopard, Asiatic lion, and the Greater one-horned rhinoceros.
There are more than 100 national parks in India, so planning a safari is understandably tricky. If you're looking for a rundown on the best wild destinations in India, then you've come to the right place!
The Top 10 National Parks in India
1. Jim Corbett National Park
Jim Corbett National Park is the oldest national park in India. It was established in 1936 as a part of a project aimed at protecting Bengal tigers.
Currently, there are more than 200 Bengal tigers living in Jim Corbett – the highest population density of any national park in India. It's also home to more than 500 bird species, both migratory and native, so it is a great place for keen birders too!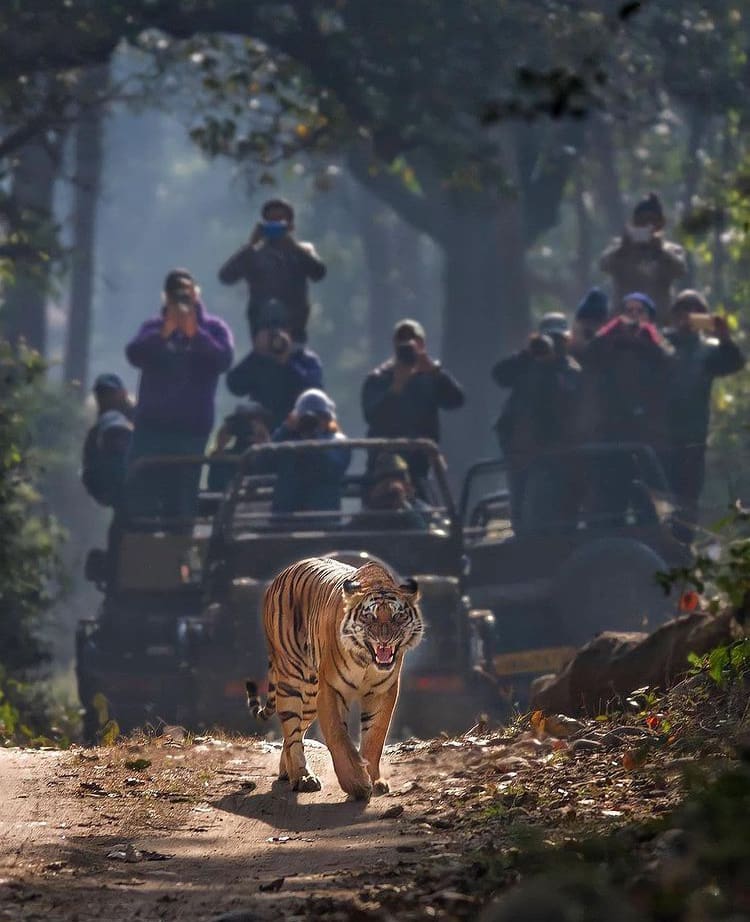 There are 7 official safari zones in the national park. However only 'Jhirna' is kept open during the monsoon season which runs from June to September.
Therefore the best time to visit Jim Corbett National Park is mid-year, between May and June. This is when wildlife viewing is at its best.
2. Kaziranga National Park
Kaziranga National Park is one of the most popular national parks in India. Providing a safe home for the Greater one-horned rhino has earned the park UNESCO World Heritage Site status.
The conservation initiative for this critically endangered species began in 1903 with just 12 individuals living in the area. Today, it is reported that there are more than 1500 individuals in the wild.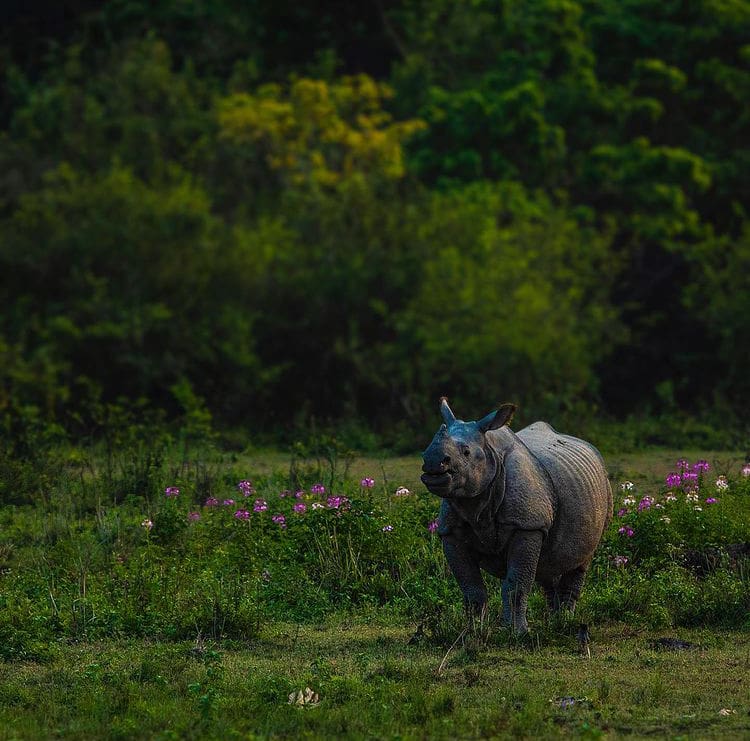 Apart from rhinos, Kaziranga is home to herds of elephant, tigers, sloth bears, and water buffaloes.
For a completely unique experience, you can also go on a boat safari. Image up-close scenes of elephants bathing in the water, or sights of waterbirds peacefully moving through their natural habitat.
The best time to visit Kaziranga National Park is between November and March, because the vegetation is less-dense during the winter months and animals are easier to spot.
3. Kanha National Park
Another one of the top national parks in India is Kanha National Park, widely known for its exceptionally well maintained infrastructure and variety of flora and fauna.
The park is also known for its conversation efforts, after playing a key role in protecting the endangered Swamp Deer, or Barasinghas.
Kanha National Park boasts large forests of Sal trees, which make for an incredible sight when in full bloom. Along with the floral attractions, you will also be able to see elephants, tigers, sambar deer and sloth bears while in the park.
There are around 100 Bengal tigers in Kanha, which makes it one of the best places to spot one, especially in the morning or evening hours.
The best time to visit Kanha National Park is between November and February, when wildlife viewing is at its best.
4. Ranthambhore National Park
Ranthambhore National Park is widely considered to be the most picturesque national park in India. With ancient ruins in and amongst its lush forests, Ranthambhore offers a look into bygone era.
The ruins of Ranthambore Fort and the Jogi Mahal are a must-see while in the park, and if you're really lucky you might be able to see a tiger in and around the ancient temples.
Ranthambore National Park provides a home to more than 40 Bengali tigers so you will also have a 70% chance of seeing one on your safari.
It is located very close to Delhi, so you can combine a nice cityscape with a wildlife safari!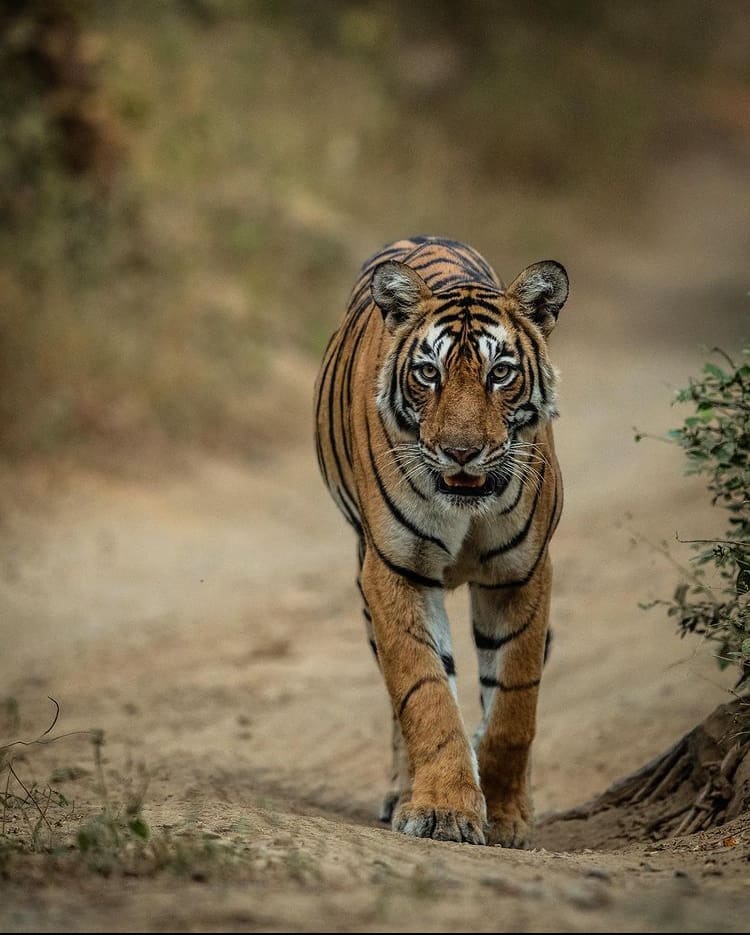 Other animals you can hope to see are leopards, Indian gazelles, golden jackals, sloth bears, sambar deer, and spotted deer.
The best time to visit Ranthambhore National Park is from April to June, just before the monsoon season.
5. Bandhavgarh National Park
Bandhavgarh National Park is one of the most scenically beautiful national parks in India and provides home to all of the country's incredible wildlife species.
It is also reported to have the highest concentration of Bengal tigers in India. So it goes without saying that there is a pretty good chance for you to see one while on safari.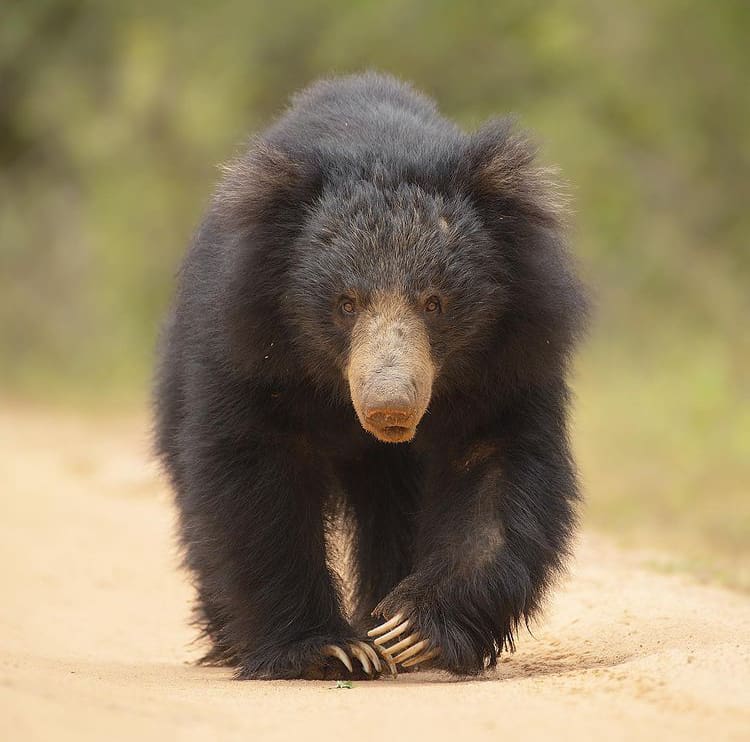 Interestingly the genes of every single white bengal tiger on earth can be traced back to Bandhavgarh. Today, around 50 individual tigers call the park home.
Aside from the tigers, the reserve is also home to more than 35 mammal species, 80 species of butterflies, and 100 birds! So, it is an all-in-one journey for the wildlife enthusiast!
The best time to visit Bandhavgarh National Park is April and May, when the wildlife viewing is at its best.
6. Periyar National Park
Home to a picturesque lake that spans over 10 square miles, Periyar National Park is another spectacular visit while in India. The thrill is made even more attractive thanks to the beautiful lake and the additional activities it provides.
Guided boat safaris are a regular for tourists visit the national park, while you can also go on a nature walk or hike up the Cardamom Hills!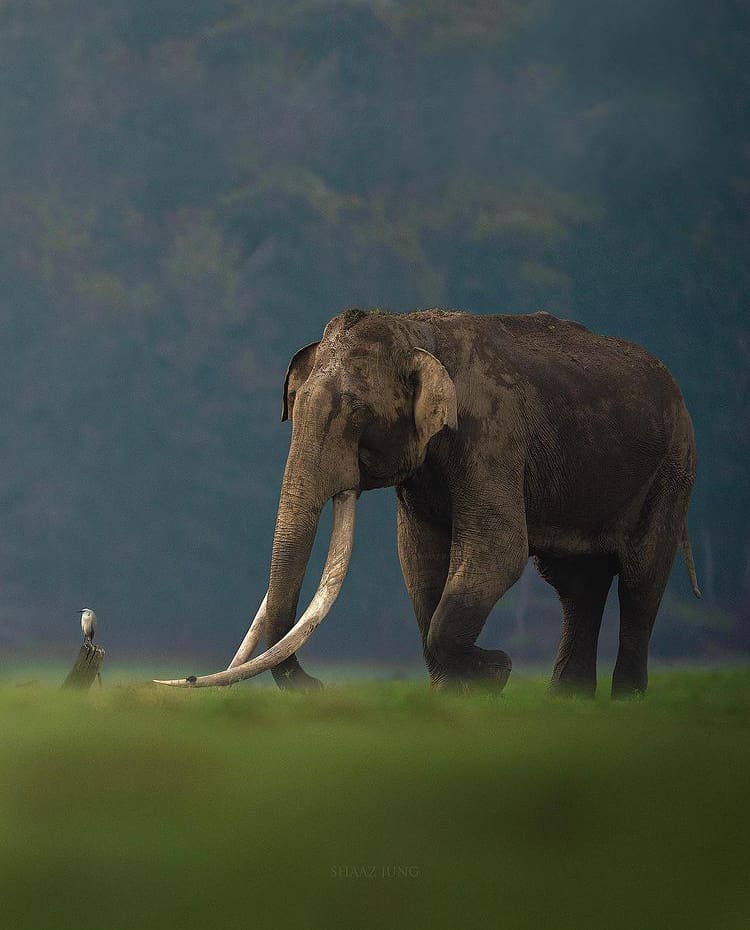 Periyar is home to a large population of elephants, and family herds can often grow to as much as 50 individuals. Estimates suggest there are more than 800 elephants currently living in the reserve.
Within the park's boundaries you could also be lucky enough to spot tigers, leopards, lion-tailed macaques, sambar deer and sloth bears.
The best time to visit Periyar National Park is from September through to April.
7. Sundarbans National Park
Situated in West Bengal, Sunderbans National Park is the site of the largest mangrove forest in the world.
The presence of this vast delta, has awareded the park UNESCO World Heritage site status.
A great richness of biodiversity can be seen in the Sunderbans, with the most prominent water-based species being: olive Ridley turtle, hawksbill turtle, estuarine crocodile, and Gangetic dolphin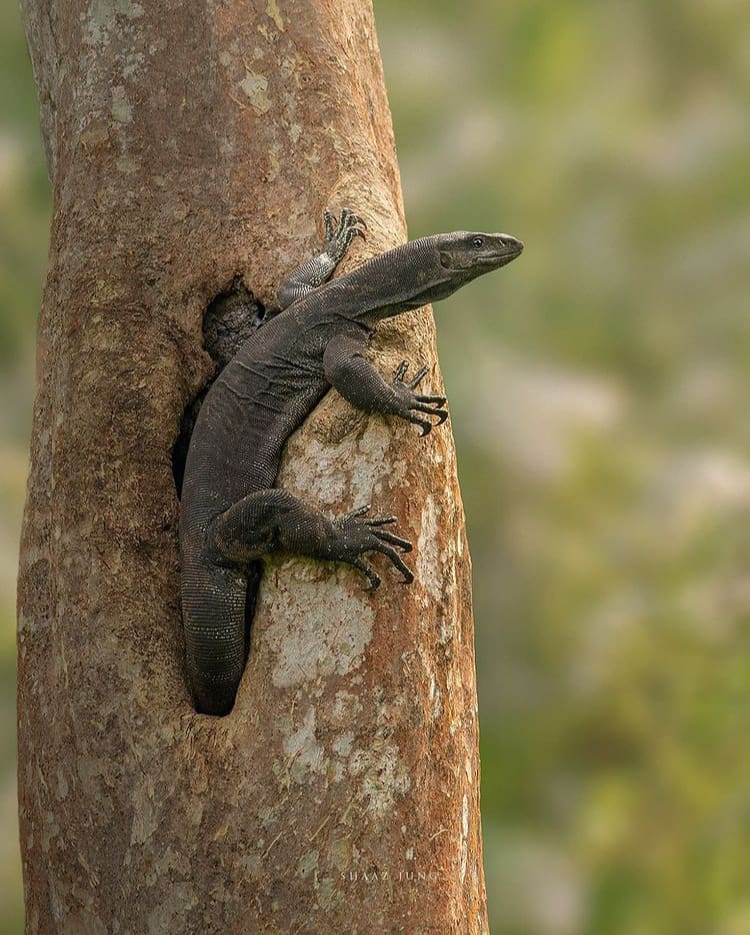 On land you could be lucky enough to see tigers, monitor lizards, herds of elephant and the king cobra.
The mangroves and surrounding wetlands also make for exceptional birdwatching. The region is home to more than 400 bird species, with most hoping to spot the Asian openbill stork, Greater adjutant stork, Black-capped kingfisher and White-bellied Sea eagle, to name few.
The best time to visit Sunderbans National Park is from October to March, as the winter temperatures are a lot more pleasant than the summer.
8. Gir National Park
Gir National Park and Wildlife Sanctuary is the only place to see Asiatic lions in India. It is also the only place to see wild lions outside of Africa!
There are approximately 500 Asiatic lions living in Gir. They freely roam the sanctuary and spend their days sleeping, hunting and living together in family groups called 'prides'.
The best time to view lions on safari, is during the early morning or evening hours as they're most active during the cooler parts of the day.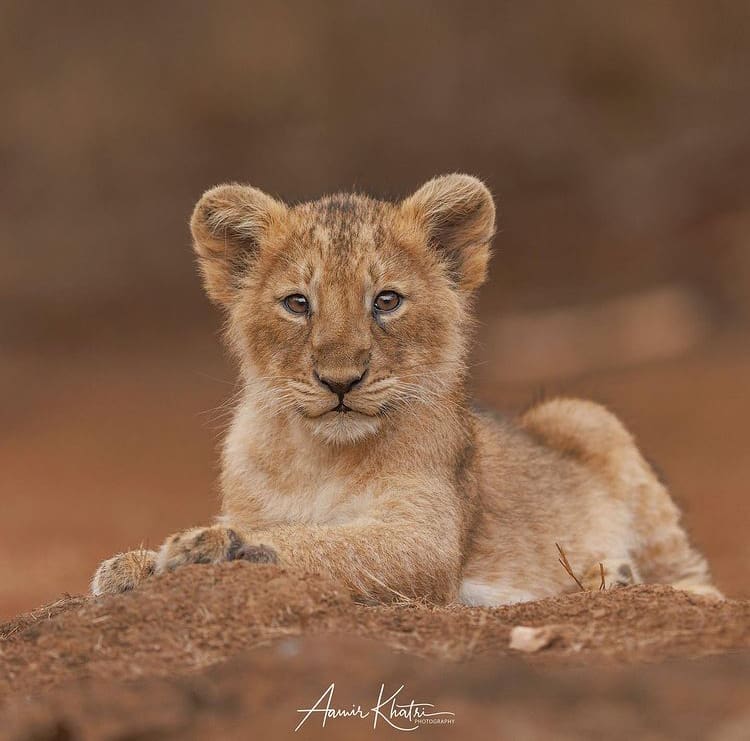 Established in 1965, Gir is also one of the oldest national parks in the country. The wildlife sanctuary also provides a home to leopards, elephants, sambar deer, flamingos and the chousingha – which is the only four-horned antelope in the world.
The best time to visit Gir National Park is from October to June.
9. Pench National Park
Have you ever read a fictional story, or watched a Disney film, and wondered how magical it would be to experience one of these 'worlds' in real life?
If you're answer is yes, then Pench National Park should definitely be on your India travel bucket list!
Pench is the location that inspired Rudyard Kipling to write the "The Jungle Book".
The forested areas within the national park create picturesque settings while its inhabitants go about their lives. Bengal tigers, sloth bears, leopards, wild boars and Indian wolves are a few animals you could hope to see while here.
Experienced rangers also offer night safaris, which allow you to experience the wilderness under the cover of darkness, and perhaps even see a few nocturnal animals.
The best time to visit Pench National Park is from November to June.
10. Eravikulam National Park
Eravikulam National Park is one of a kind when compared to other national parks in India because it provides a home to rare and endangered species of flora and fauna.
The most notable of these is the Nilgiri Tahr – a rare mountain ungulate whose total population is only around 3000 individuals.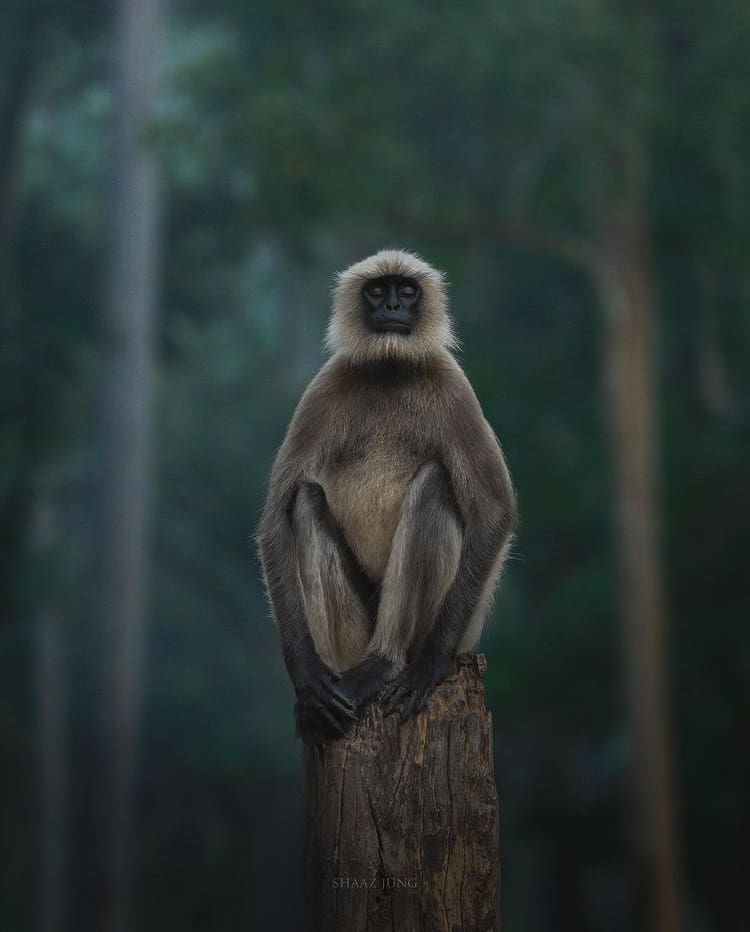 Other inhabitants of Eravikulam include elephants, leopards and tigers, while floral species to look for include Neelakurinji, which only blooms once every twelve years.
You can also combine your wildlife experience with a bit of mountain trekking by climbing the highest peak in South India, the Anamudi Peak.
The best time to visit is from September to November.
Join our community of keen travellers, wildlife enthusiasts and adventure seekers.