Japan, a captivating country where ancient traditions merge seamlessly with cutting-edge technology, offers a unique and enchanting experience to travelers. From serene cherry blossoms in spring to vibrant autumn foliage and snowy wonderlands in winter, Japan's distinct seasons provide a delightful backdrop for exploration.
Determining the best time to visit this land of the rising sun requires careful consideration of weather, festivals, and personal preferences. In this article, we unveil the ideal times to visit Japan, ensuring an unforgettable journey.
The Best Time Of Year To Visit Japan
Spring: Sakura Magic (Late March to Early April)
Spring is an exquisite season in Japan when cherry blossoms, or sakura, paint the landscapes with delicate shades of pink. Hanami, the tradition of admiring cherry blossoms, is a cherished activity.
Popular spots like Tokyo's Ueno Park, Kyoto's Maruyama Park, and Nara's Yoshino Mountain burst into a breathtaking display of blooms.
The ephemeral beauty of cherry blossoms attracts visitors from all around the world, making spring a remarkable time to experience Japan's natural splendor.
Summer: Festivals and Adventure (June to August)
While summer in Japan brings warm weather and occasional rain, it also brings vibrant festivals and exciting adventures. The Gion Matsuri in Kyoto, Nebuta Matsuri in Aomori, and Tenjin Matsuri in Osaka are just a few of the grand celebrations that showcase Japan's rich cultural heritage.
Summer is also perfect for exploring Japan's breathtaking landscapes, hiking in the picturesque Japan Alps, or enjoying water sports along the country's stunning coastlines.
Autumn: The Symphony of Colors (Late September to November)
As the sweltering summer heat gives way to cooler temperatures, Japan transforms into a kaleidoscope of vibrant autumn foliage.
The fiery hues of red, orange, and gold cast a magical spell on the countryside, creating postcard-perfect scenes. Kyoto's temples, Nikko's Toshogu Shrine, and Hokkaido's Daisetsuzan National Park are just a few of the enchanting places to witness this breathtaking spectacle.
The moderate weather and fewer crowds make autumn an ideal time to explore Japan's cultural heritage.
Winter: Snowy Serenity and Onsen Bliss (December to February)
Winter in Japan is a winter wonderland, particularly in northern regions like Hokkaido and the Japanese Alps. Powdery snow blankets the landscapes, offering incredible opportunities for skiing, snowboarding, and other winter sports.
The Sapporo Snow Festival captivates visitors with its towering ice sculptures, while the traditional hot springs, known as onsen, provide a blissful retreat from the cold. Winter is a perfect time to savor delicious hot pot dishes and immerse oneself in Japan's unique winter traditions.
Year-round Attractions
While each season has its unique charm, Japan offers attractions that can be enjoyed year-round. Cities like Tokyo and Osaka brim with cultural treasures, shopping districts, and bustling nightlife.
Ancient shrines, such as Kyoto's Fushimi Inari Taisha, and iconic landmarks like Mount Fuji offer unforgettable experiences regardless of the season. Moreover, Japan's culinary scene, including sushi, ramen, and tempura, is a year-round delight for food enthusiasts.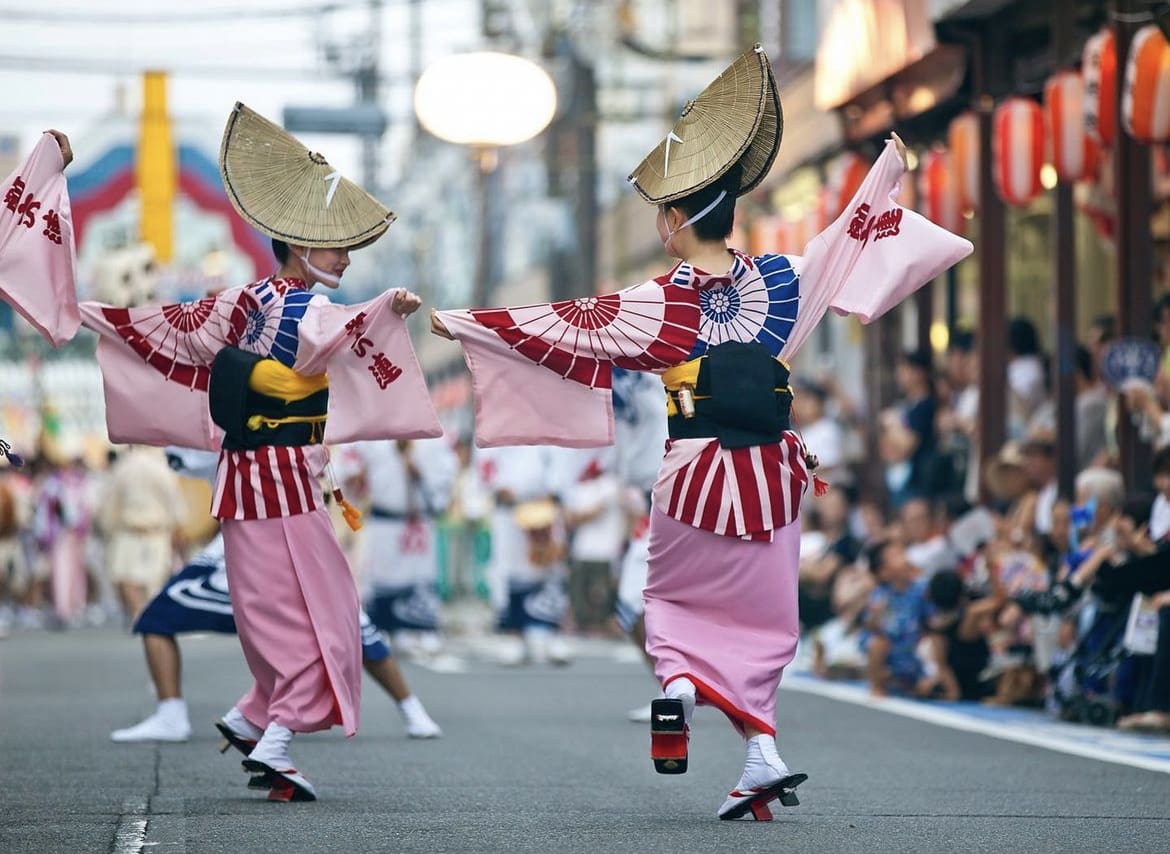 Japan's distinctive seasons offer a captivating tapestry of natural beauty, cultural celebrations, and culinary delights throughout the year. Whether you are drawn to the ephemeral cherry blossoms of spring, the vibrant festivals of summer, the stunning autumn foliage, or the snowy landscapes of winter, Japan promises an unforgettable experience.
Consider your preferences, activities, and desired weather when planning your visit to uncover the best time to explore this remarkable country, where ancient traditions blend harmoniously with modern marvels.
The Best Things To Do In Japan, In Each Month Of The Year
January
– Experience Hatsumode: Kickstart the year by joining locals in Hatsumode, the first shrine visit of the year, to pray for good fortune and success. Popular destinations include Meiji Shrine in Tokyo and Fushimi Inari Taisha in Kyoto.
– Hit the Slopes: Head to renowned ski resorts in Hokkaido, Nagano, or Tohoku for thrilling winter sports adventures. Niseko in Hokkaido is particularly famous for its powder snow and diverse skiing opportunities.
February
– Enjoy Sapporo Snow Festival: Visit the Sapporo Snow Festival in Hokkaido, where massive ice sculptures illuminate the city, creating a magical winter wonderland. Explore the Odori Park venue, marvel at the intricate sculptures, and indulge in delicious street food.
– Plum Blossom Viewing: Admire the delicate beauty of plum blossoms at various gardens, such as Tokyo's Yushima Tenjin Shrine or Osaka's Kema Sakuranomiya Park. These early bloomers offer a serene and less crowded alternative to cherry blossoms.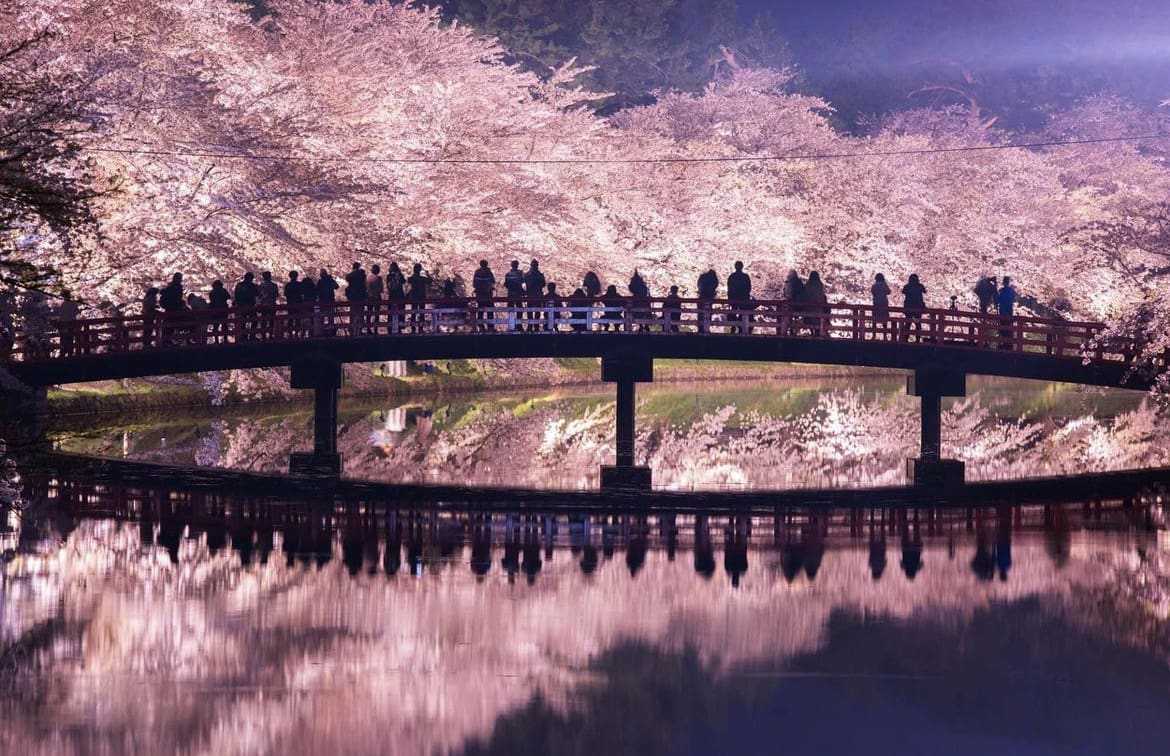 March
– Cherry Blossom Season: Witness the ethereal beauty of cherry blossoms (sakura) as they paint Japan in delicate shades of pink. Explore Tokyo's Ueno Park, Kyoto's Philosopher's Path, or Hiroshima's Peace Memorial Park for a memorable hanami (flower-viewing) experience. Join locals in picnicking under the blooming trees and immerse yourself in the festive atmosphere.
– Hina Matsuri: Celebrate Hina Matsuri, also known as Doll's Day or Girl's Day, by visiting exhibitions of exquisite traditional dolls displayed in homes, museums, and shrines throughout Japan.
April
– Attend Hanami Parties: Join locals in picnicking under blooming cherry trees and experience the lively atmosphere of hanami parties held in parks and gardens across the country. Popular locations include Osaka Castle Park, Hirosaki Park in Aomori, and the Philosopher's Path in Kyoto.
– Visit Kanamara Matsuri: Witness the eccentric Kanamara Matsuri, also known as the "Phallus Festival," held in Kawasaki to celebrate fertility and good health. This unique event features vibrant processions of phallus-shaped objects and attracts curious visitors from around the world.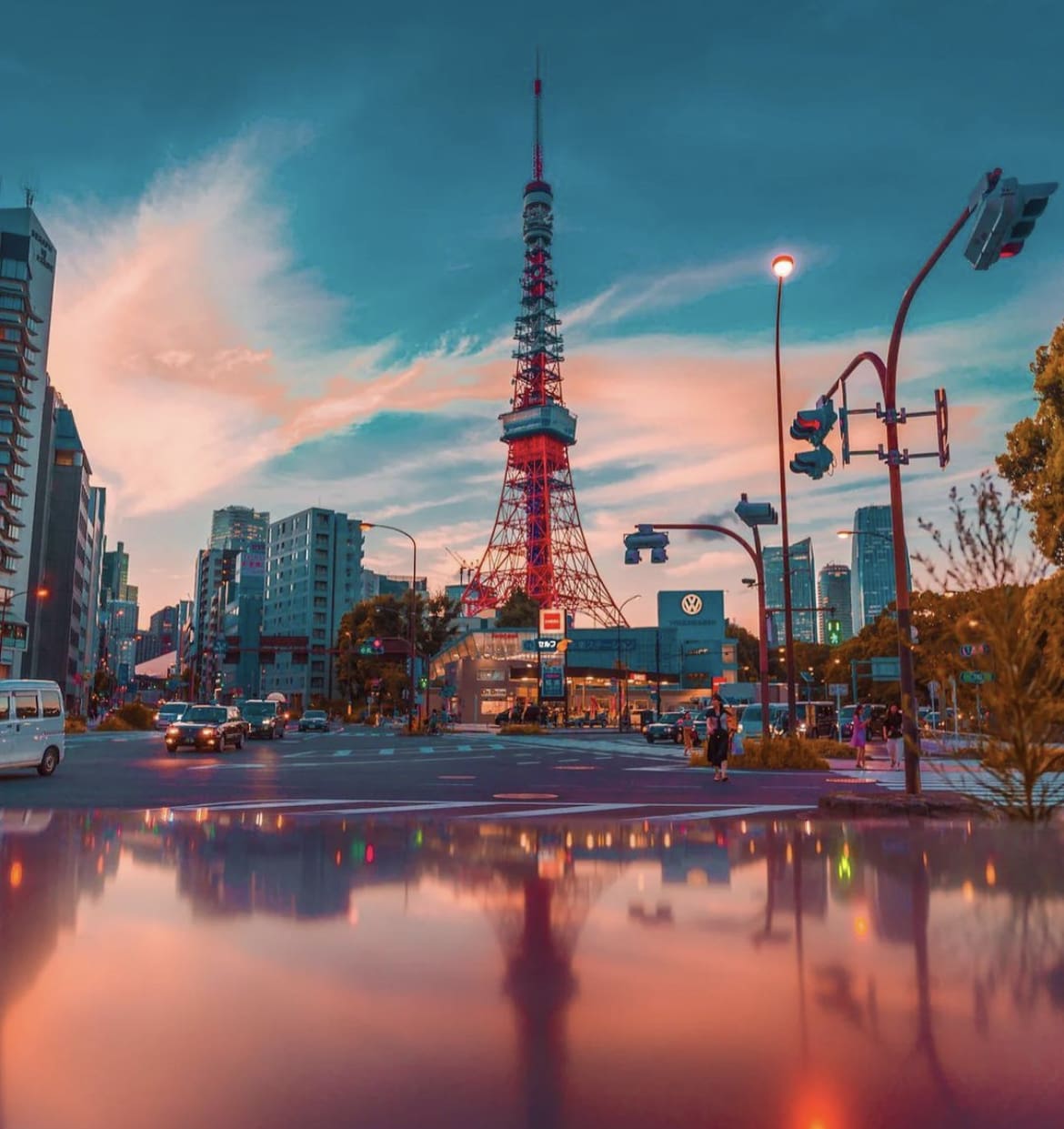 May
– Golden Week: Embrace the festive spirit of Golden Week, a series of national holidays, by exploring popular tourist spots like Tokyo Disneyland, Osaka's Universal Studios, or visiting cultural sites like Kyoto's Kiyomizu-dera Temple. Be prepared for larger crowds during this period.
– Aoi Matsuri: Be part of Kyoto's grand Aoi Matsuri, one of the city's oldest festivals, where participants parade through the streets dressed in traditional Heian-era costumes. The procession starts at the Kyoto Imperial Palace and concludes at the Kamo Shrines.
June
– Enjoy Firefly Watching: Venture to Shiga Prefecture's Nanzenji Temple or Tokyo's Fussa Firefly Festival to witness the mesmerizing spectacle of fireflies illuminating the night sky. These enchanting displays create a magical ambiance and offer a serene escape from the bustling cities.
– Attend Gion Matsuri: Experience Kyoto's renowned Gion Matsuri, a month-long festival featuring processions, traditional performances, and vibrant street food stalls. The highlight is the grand Yamaboko Junko parade, where enormous floats are paraded through the city.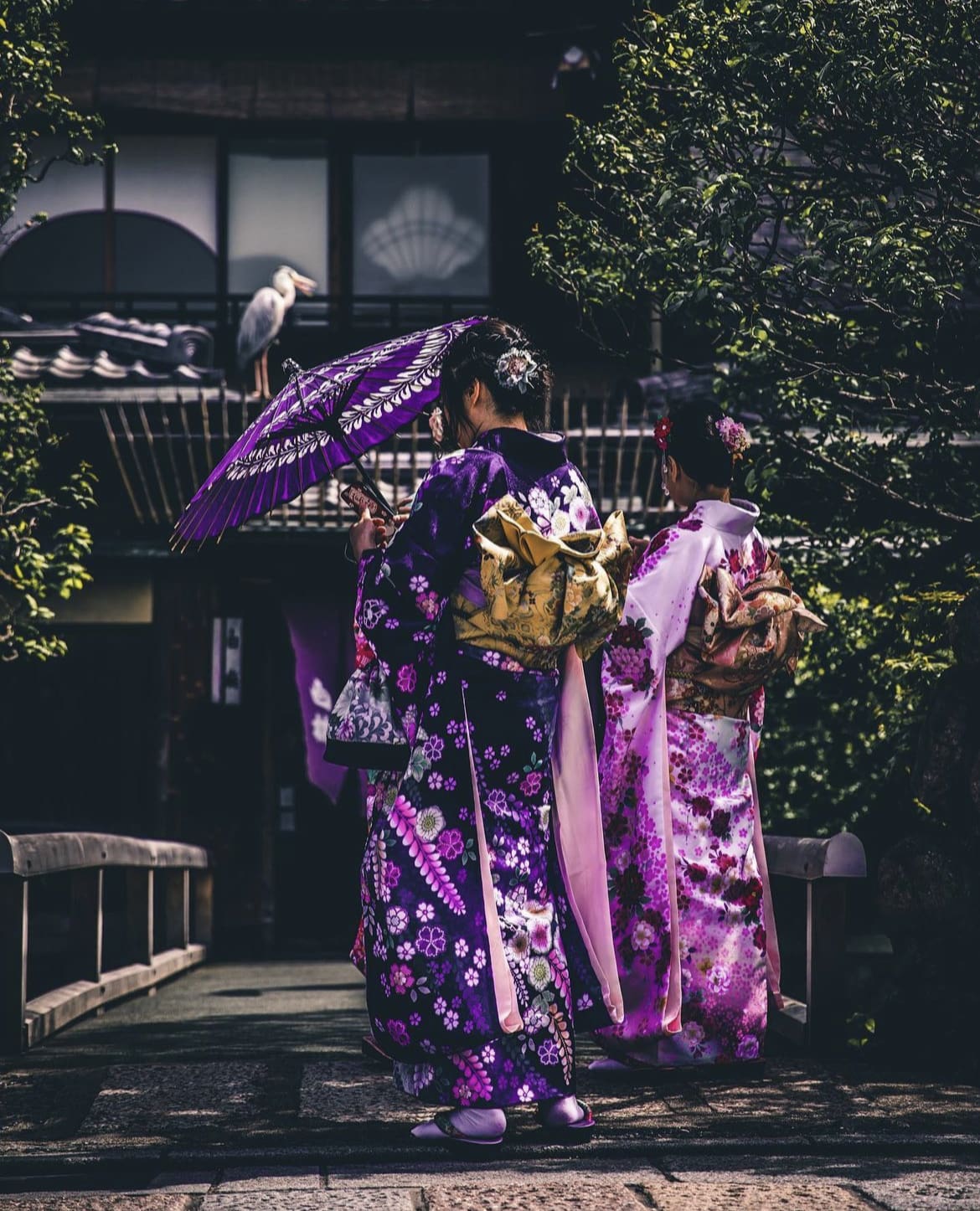 July
– Obon Festivals: Engage in Obon festivities, where ancestral spirits are believed to return to their homes. Celebrations include Bon Odori dances, lantern displays, and fireworks across Japan. Join in the vibrant festivities held in cities like Tokyo, Kyoto, and Hiroshima.
– Hokkaido Lavender Fields: Visit Furano and Biei in Hokkaido to immerse yourself in the breathtaking lavender fields that bloom during this month. The vibrant purple hues create stunning landscapes that are a photographer's dream.
August
– Witness Nebuta Matsuri: Head to Aomori for the spectacular Nebuta Matsuri, a festival featuring gigantic illuminated floats parading through the streets. Marvel at the intricate designs and join the lively celebrations that showcase Aomori's rich cultural heritage.
– Climb Mount Fuji: Take on the challenge of climbing Japan's iconic Mount Fuji, as the climbing season reaches its peak during August. Enjoy awe-inspiring views from the summit and witness the breathtaking sunrise.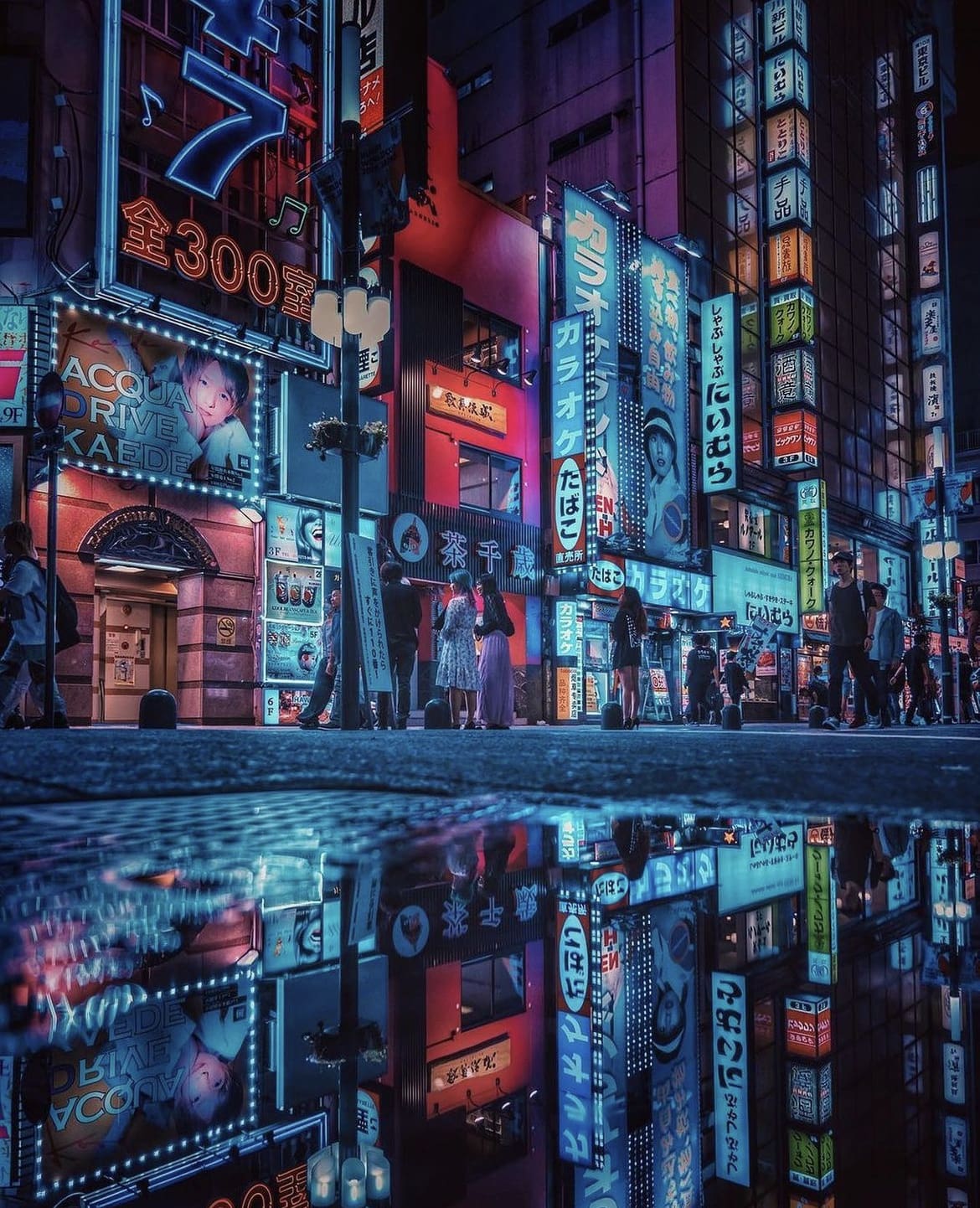 September
– Experience Autumn Foliage: Revel in the vibrant autumn colors at popular destinations like Kyoto's Arashiyama Bamboo Grove, Nikko's Toshogu Shrine, or Hokkaido's Daisetsuzan National Park. Take scenic walks amidst the fiery red and golden leaves and capture the essence of Japan's stunning fall season.
– Tokyo Game Show: Delve into the world of video games at the Tokyo Game Show, where you can experience the latest gaming technologies, try out new releases, and interact with gaming enthusiasts. This event showcases the cutting-edge advancements in Japan's gaming industry.
October
– Halloween Celebrations: Join in the Halloween festivities in Tokyo and Osaka, where theme parks, shopping districts, and nightlife areas come alive with costumed revelers and spooky attractions. Explore Universal Studios Japan's Halloween Horror Nights or attend the extravagant Halloween Parade in Shibuya, Tokyo.
– Taste Sake at Local Breweries: Explore the sake breweries in Niigata or Fushimi, Kyoto, during the harvest season, and savor the rich flavors of Japan's traditional rice wine. Take guided tours, participate in tastings, and learn about the intricate sake-making process.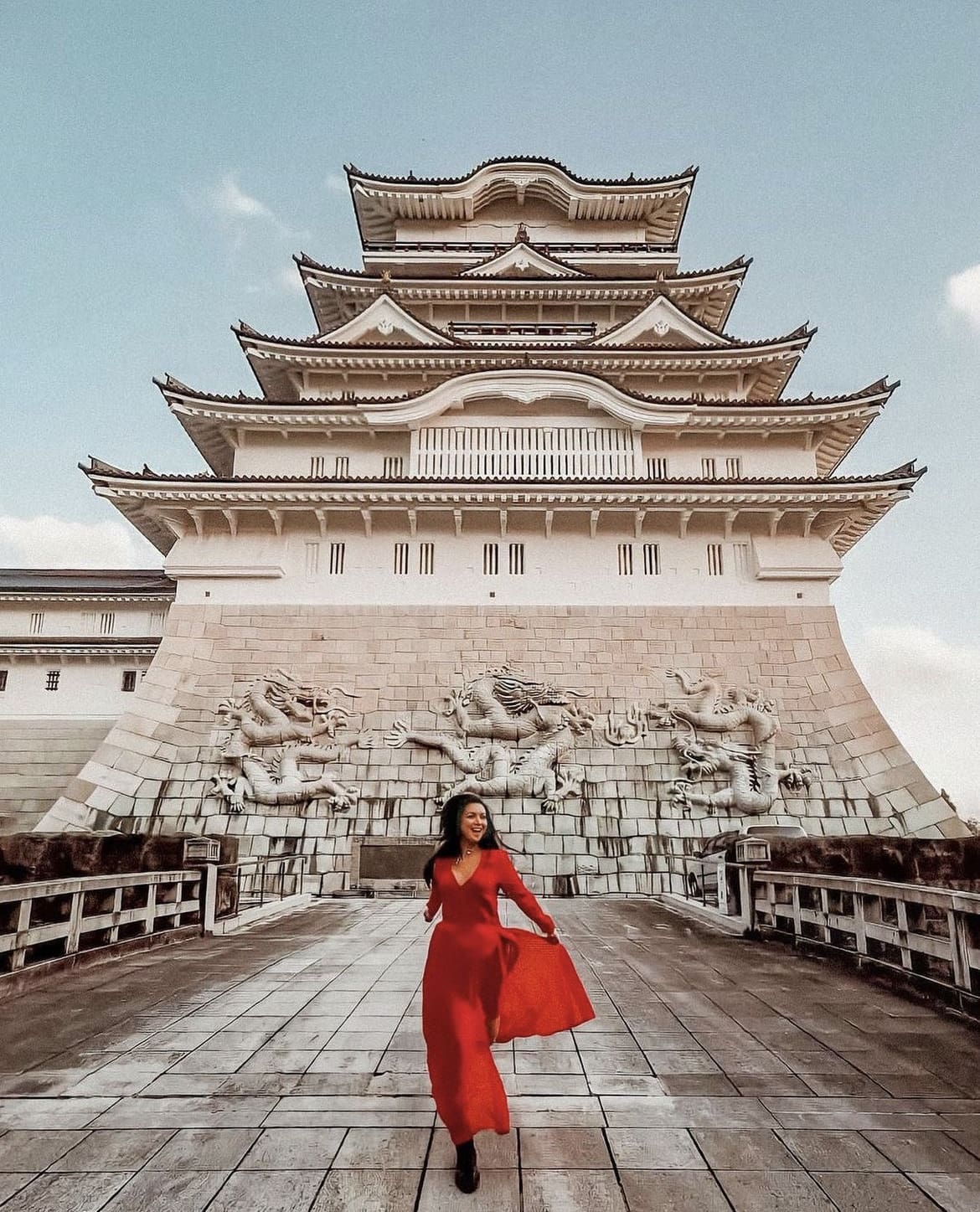 November
– Experience Shichi-Go-San: Witness the heartwarming Shichi-Go-San festival, a rite of passage for children aged 3, 5, and 7, as they celebrate their growth and visit shrines in colorful traditional attire. Join in the joyous atmosphere and witness these adorable children receiving blessings.
– Autumn Food Festivals: Indulge in regional delicacies at food festivals like Tokyo's Ramen Show or Hiroshima's Okonomimura, where you can sample diverse culinary delights. From savory street food to traditional specialties, these festivals offer a gastronomic adventure.
December
– Winter Illuminations: Marvel at the dazzling winter illuminations that adorn cities like Tokyo, Osaka, and Kobe, transforming streets, parks, and landmarks into sparkling wonderlands. Visit Tokyo's Roppongi Hills, Osaka's Midosuji Illumination, or Kobe's Luminarie Festival to witness these breathtaking light displays.
– Celebrate New Year's Eve: Experience the unique New Year's Eve celebrations at temples and shrines across Japan, where ringing bells and traditional rituals welcome the arrival of the new year. Join locals in Hatsumode visits and watch stunning fireworks displays in cities like Tokyo and Kyoto.
No matter the month you choose to visit, Japan's rich cultural heritage, natural beauty, and unique traditions ensure a remarkable journey. Plan accordingly, considering your interests and preferences, and immerse yourself in the diverse experiences that await you in the land of the rising sun.
Join our community of keen travellers, wildlife enthusiasts and adventure seekers.