With its picturesque beaches, lush landscapes, and vibrant culture, Hawaii has long been regarded as a tropical paradise that entices travelers from around the world. The archipelago's year-round warm weather and stunning natural beauty make it an alluring destination throughout the year.
However, understanding the nuances of the Hawaiian climate and other factors can help you choose the best time to visit, ensuring an unforgettable experience. Let's embark on a journey to discover the ideal time to explore the captivating islands of Hawaii.
The Best Time To Visit Hawaii
Weather and Seasons
Hawaii's climate is classified as tropical, with relatively stable temperatures and only slight variations throughout the year. However, the islands experience two primary seasons: the dry season (kau) and the wet season (hooilo).
The dry season, spanning from April to October, is characterized by lower rainfall, sunnier skies, and slightly higher temperatures. On the other hand, the wet season, from November to March, brings cooler temperatures and more frequent rain showers.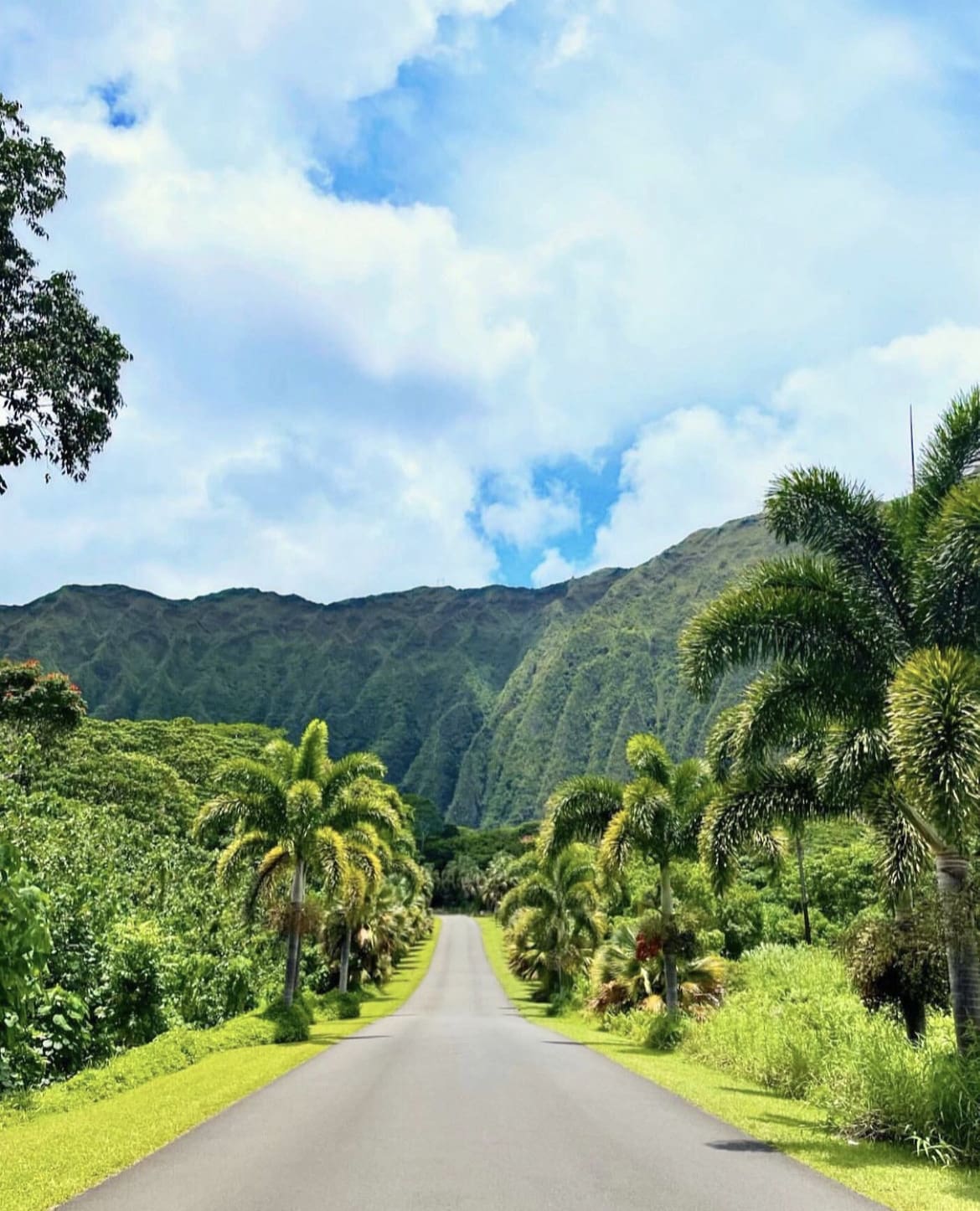 Crowds and Costs
The popularity of Hawaii as a tourist destination means that visitor numbers can fluctuate throughout the year, impacting both crowds and costs.
The peak tourist season typically coincides with winter holidays and school breaks, such as Christmas, New Year's, and spring break. During these periods, the islands can become crowded, and accommodations and activities may be pricier.
If you prefer a quieter and more affordable visit, consider planning your trip during shoulder seasons, such as late spring or early fall, when the weather is still pleasant but the crowds are thinner.
Whale Watching and Surfing
Hawaii's waters are home to incredible marine life, and two popular activities that attract visitors are whale watching and surfing. If you're keen on witnessing majestic humpback whales, plan your trip between December and April.
During this time, these magnificent creatures migrate to the warm Hawaiian waters, offering unforgettable sightings. On the other hand, if surfing is on your bucket list, the best time to visit depends on your skill level.
Winter (November to February) brings larger swells that are ideal for experienced surfers, while summer (June to September) offers gentler waves suitable for beginners.
Festivals and Cultural Events
Immersing yourself in Hawaiian culture is an essential aspect of any visit to the islands. Throughout the year, various festivals and events celebrate the vibrant heritage and traditions of Hawaii.
For instance, the Merrie Monarch Festival in April showcases the art of hula, while the Aloha Festivals in September pay homage to the islands' rich history through music, dance, and parades. Plan your trip around these cultural events to fully embrace the spirit of Hawaii.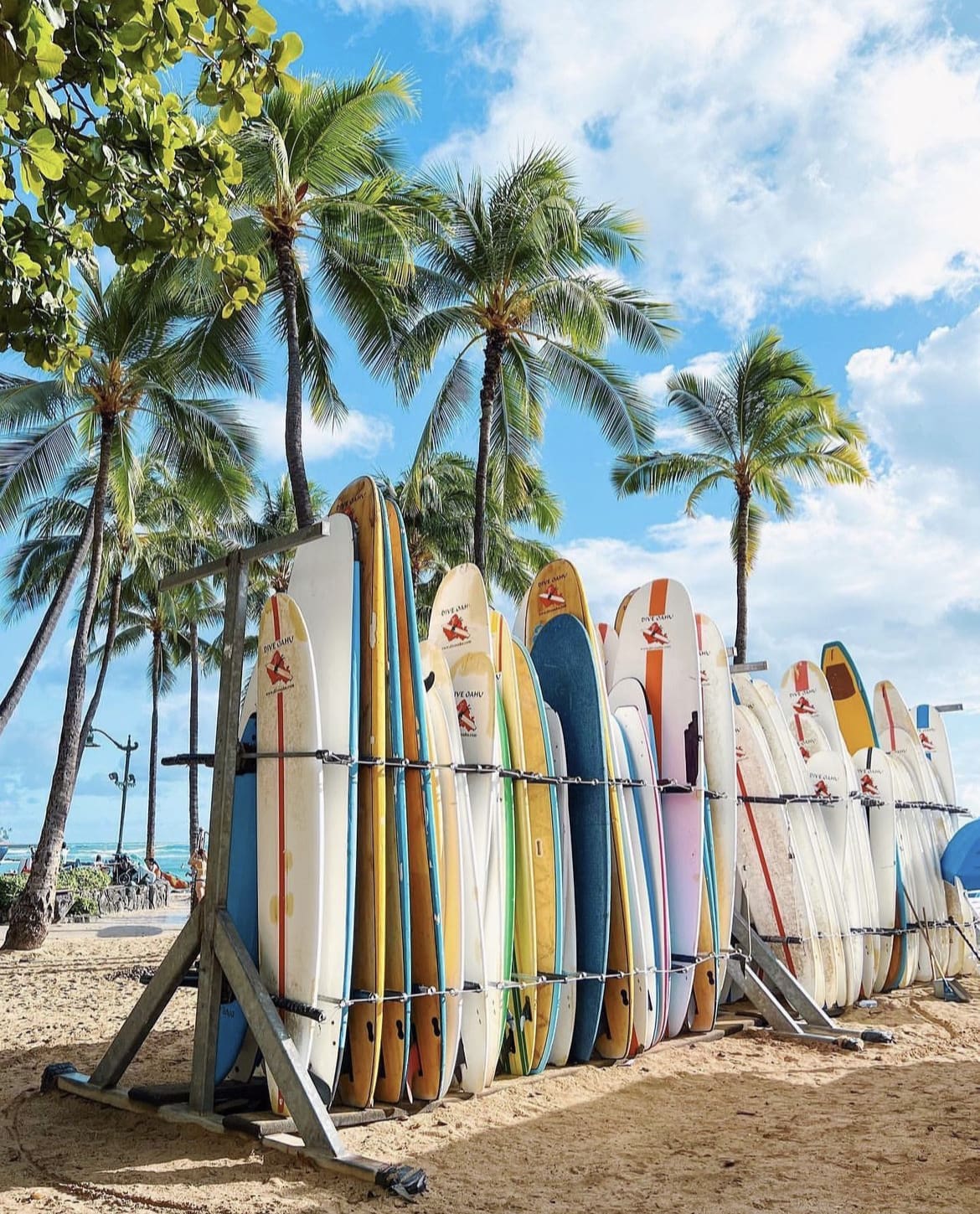 Outdoor Activities and Sightseeing
Hawaii's natural wonders provide endless opportunities for outdoor enthusiasts and nature lovers. Whether it's hiking to breathtaking viewpoints, exploring volcanoes, or snorkeling in vibrant coral reefs, the islands offer a wide range of activities. The dry season provides optimal conditions for hiking and exploring trails, while the wet season brings lush greenery and stunning waterfalls. It's essential to check weather forecasts and trail conditions to ensure safety and the best experience possible.
Choosing the best time to visit Hawaii depends on your preferences and interests. Whether you prioritize ideal weather conditions, wish to avoid crowds, or seek to participate in specific events, the archipelago offers something for everyone year-round.
Consider the factors mentioned above and plan your trip accordingly to maximize your enjoyment of this tropical paradise. Regardless of the season, Hawaii's beauty and aloha spirit will undoubtedly leave an indelible mark on your heart and soul.
The Best Things To Do In Hawaii, Each Month Of The Year
January
– Witness the Maui Whale Festival on Maui: Take part in whale-watching cruises and educational programs to observe the majestic humpback whales as they migrate to the warm Hawaiian waters.
– Explore the Na Pali Coast on Kauai: Embark on a thrilling adventure to witness the breathtaking cliffs, lush valleys, and cascading waterfalls along the rugged coastline.
– Attend the Waimea Cherry Blossom Heritage Festival on the Big Island: Celebrate the blooming of cherry blossoms with cultural performances, live music, delicious food, and Japanese tea ceremonies.
February
– Experience the Honolulu Festival on Oahu: Immerse yourself in a celebration of the diverse cultures of Hawaii and the Pacific through music, dance, art exhibitions, and culinary events.
– Participate in the Great Aloha Run in Honolulu: Join thousands of runners in this annual race, which offers breathtaking views along the course and a vibrant atmosphere.
– Enjoy the Hawaii Food and Wine Festival: Indulge in a culinary extravaganza featuring renowned chefs, exclusive dining events, wine tastings, and farm-to-table experiences on multiple islands.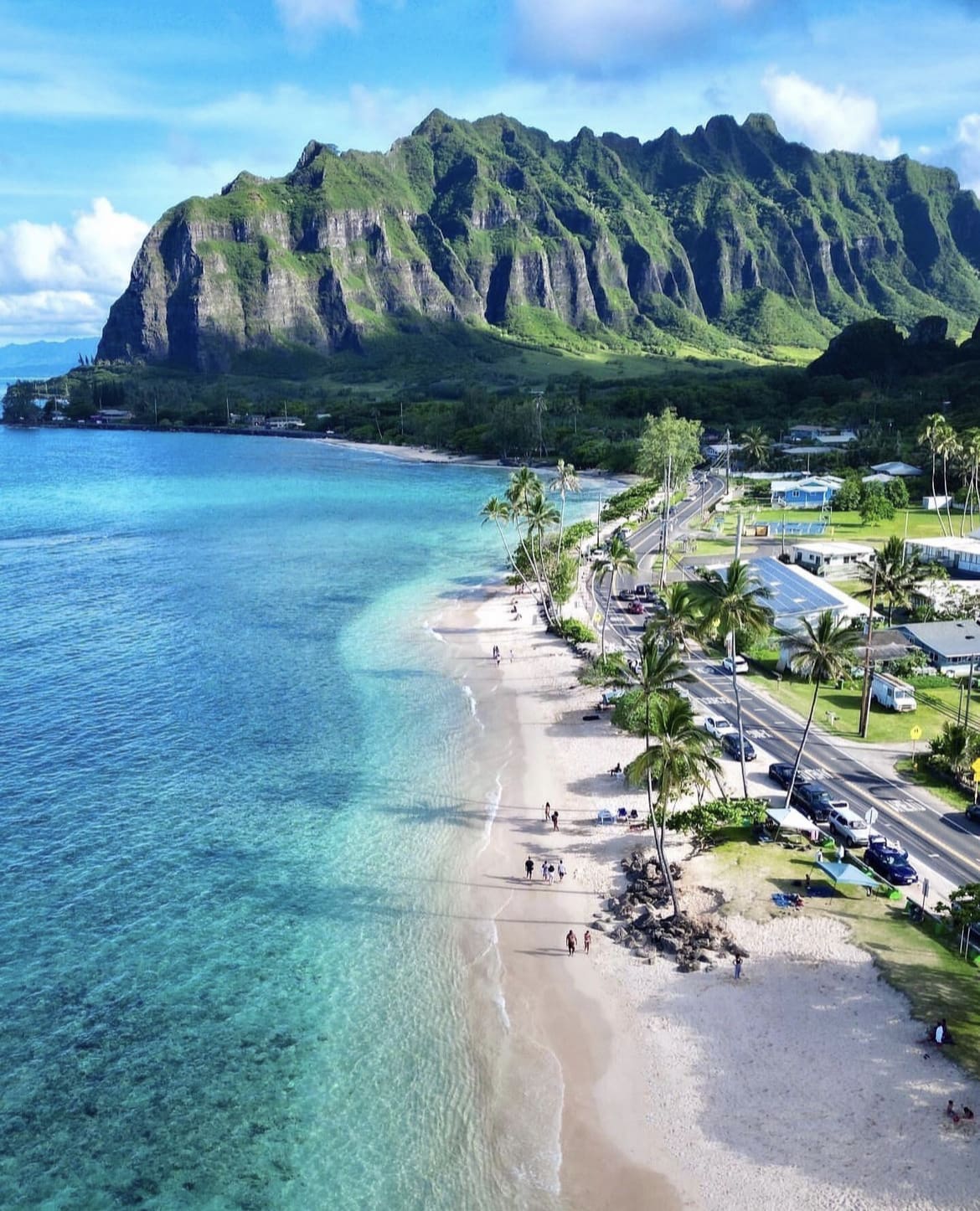 March
– Celebrate the annual Kona Brewers Festival on the Big Island: Enjoy craft beer tastings from local breweries, live music, culinary delights, and a friendly atmosphere in beautiful Kailua-Kona.
– Explore the Garden Isle Artisan Fair on Kauai: Discover the vibrant arts and crafts scene on the island, where local artisans showcase their unique creations, from pottery and jewelry to paintings and sculptures.
– Take part in the Honolulu Festival's Grand Parade: Be mesmerized by colorful floats, traditional performances, and vibrant costumes as they parade through the streets of Waikiki, culminating in a spectacular fireworks display.
April
– Immerse yourself in Hawaiian culture at the Merrie Monarch Festival in Hilo: Witness the world's premier hula competition, where talented dancers showcase their skills, creativity, and cultural knowledge through mesmerizing performances.
– Attend the East Maui Taro Festival: Learn about the significance of taro in Hawaiian culture through educational displays, hands-on activities, live music, and delicious food made from this staple crop.
– Join the Annual Maui Steel Guitar Festival: Experience the beautiful melodies of the steel guitar with live performances, workshops, and presentations by renowned musicians from Hawaii and around the world.
May
– Participate in Lei Day celebrations on May 1st: Experience the art of lei-making and witness the beauty of intricately woven flower and foliage garlands during special events and exhibitions held across the islands.
– Experience the Lantern Floating Hawaii ceremony in Honolulu: Join thousands of people in a heartfelt and reflective event on Memorial Day, where lanterns are released into the ocean to honor loved ones and promote peace.
– Explore the Maui Onion Festival: Indulge in delicious dishes made from the famous Maui sweet onions, enjoy cooking demonstrations, live music, and participate in fun onion-themed activities.
June
– Witness the King Kamehameha Day festivities: Celebrate the first ruler of the Kingdom of Hawaii with floral parades, cultural exhibitions, traditional ceremonies, and the iconic lei-draping ceremony held at various locations across the islands.
– Enjoy the Pan-Pacific Festival in Honolulu: Experience a vibrant celebration of Pacific Island cultures through energetic street performances, live music, hula showcases, a grand parade, and a dazzling fireworks display.
– Attend the Koloa Plantation Days on Kauai: Step back in time to honor the island's sugar plantation heritage with historical exhibits, craft fairs, music and dance performances, culinary events, and a lively parade.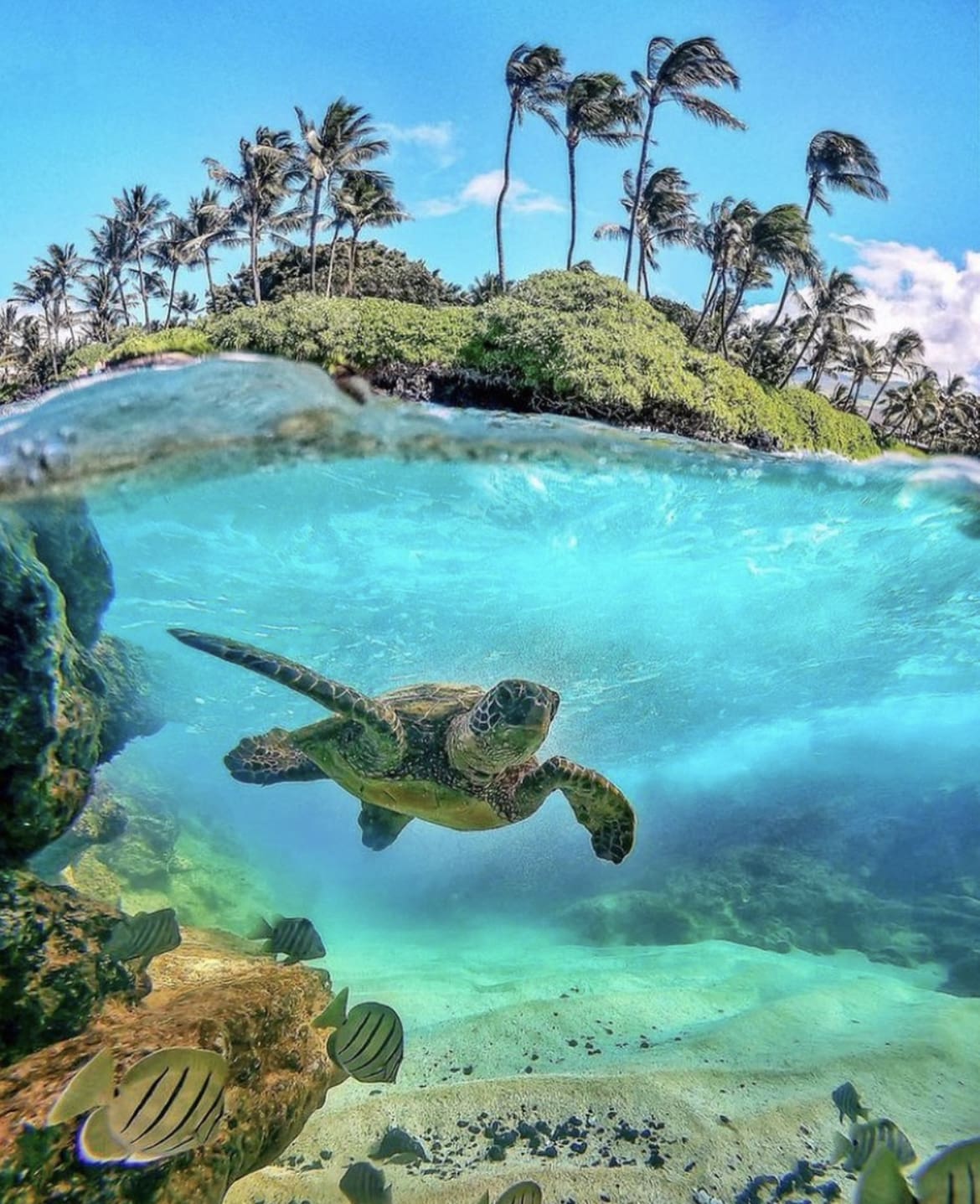 July
– Experience the Hawaii International Film Festival: Enjoy a diverse selection of local and international films, documentaries, and shorts in Honolulu, showcasing the talent and creativity of filmmakers from the Pacific Rim.
– Celebrate the Makawao Rodeo on Maui: Get a taste of the cowboy spirit with thrilling rodeo competitions, parades, country music performances, and Hawaiian-style cowboy (paniolo) traditions.
– Participate in the Kona Coffee Cultural Festival on the Big Island: Delight in the aroma and taste of Kona's renowned coffee during farm tours, coffee tastings, art exhibits, live music, and cultural events that highlight the rich history and tradition of coffee production.
August
– Explore the Hawaii Statehood Day celebrations on August 21st: Commemorate Hawaii's admission as the 50th state of the United States with parades, concerts, cultural exhibitions, historical presentations, and fireworks displays.
– Attend the Made in Hawaii Festival in Honolulu: Support local artisans, craftsmen, and food vendors as they showcase their unique products, ranging from handmade crafts and clothing to delectable local treats.
– Take part in the Vans Triple Crown of Surfing: Watch world-class surfers tackle massive waves on Oahu's North Shore during this prestigious surfing competition, which features a series of thrilling events held at various breaks.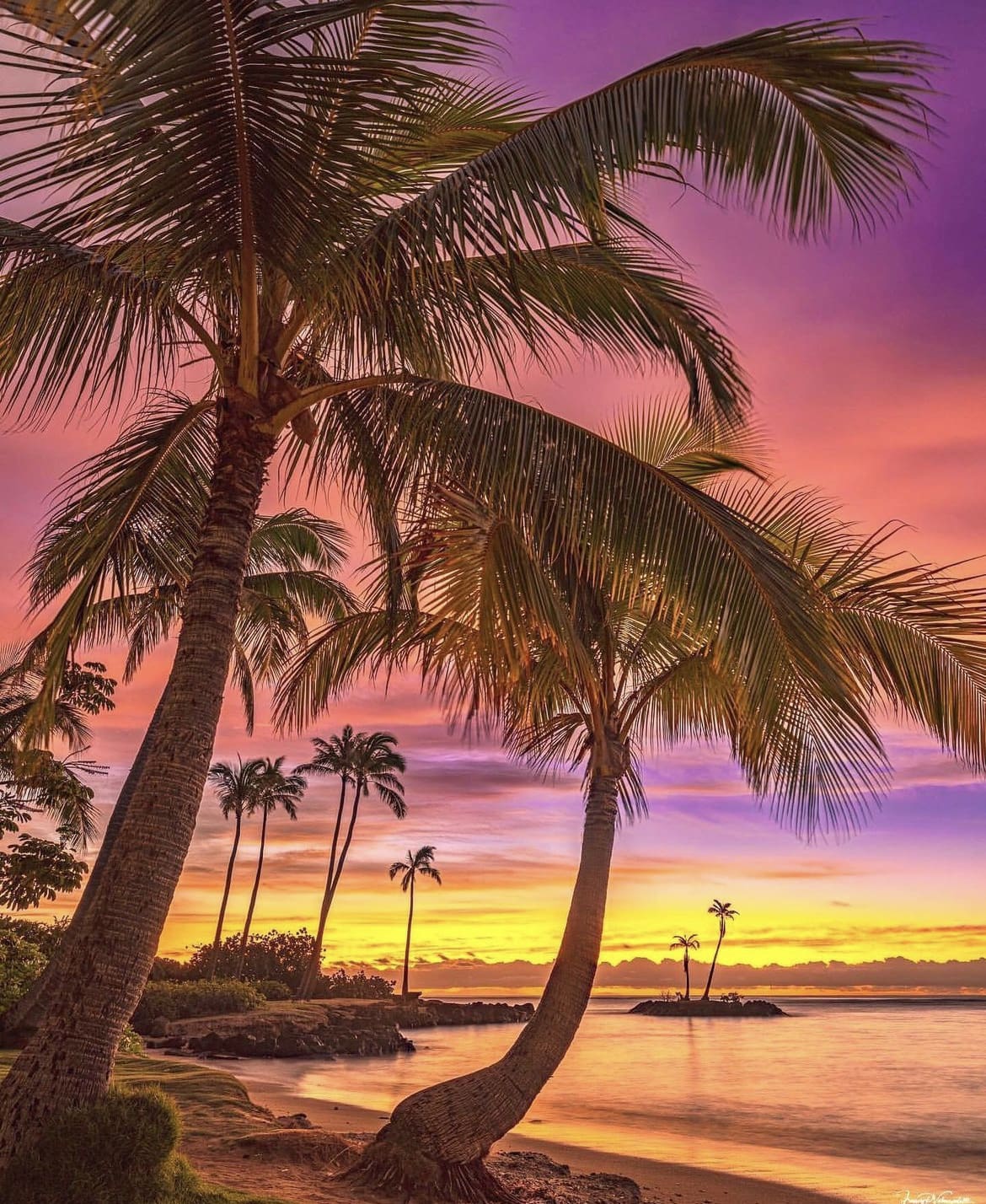 September
– Immerse yourself in the Aloha Festivals: Join a month-long celebration across the islands, including parades, live music, hula performances, cultural demonstrations, and craft fairs, all aimed at preserving and promoting Hawaiian culture.
– Experience the Hawaii Food and Wine Festival: Delight in a series of exclusive culinary events, including farm-to-table dinners, wine tastings, cooking demonstrations, and collaborations with renowned chefs, highlighting Hawaii's diverse cuisine and local ingredients.
– Attend the Maui Marathon: Test your endurance and enjoy stunning coastal views as you participate in this scenic race, known for its challenging yet rewarding course that takes runners along the coastline of Maui.
October
– Celebrate the Aloha Stadium Swap Meet in Honolulu: Explore one of Hawaii's largest outdoor markets, featuring hundreds of vendors offering a wide variety of local crafts, clothing, souvenirs, fresh produce, and delicious food.
– Experience the Ironman World Championship on the Big Island: Witness elite athletes from around the world as they compete in the ultimate triathlon challenge, featuring a 2.4-mile swim, 112-mile bike ride, and 26.2-mile run amidst the stunning landscapes of Kailua-Kona.
– Enjoy the Hawaii Food & Wine Festival's "Battle of the Brunch": Indulge in an exquisite brunch experience, where renowned chefs compete to create the most delectable dishes using local ingredients, accompanied by live music and refreshing beverages.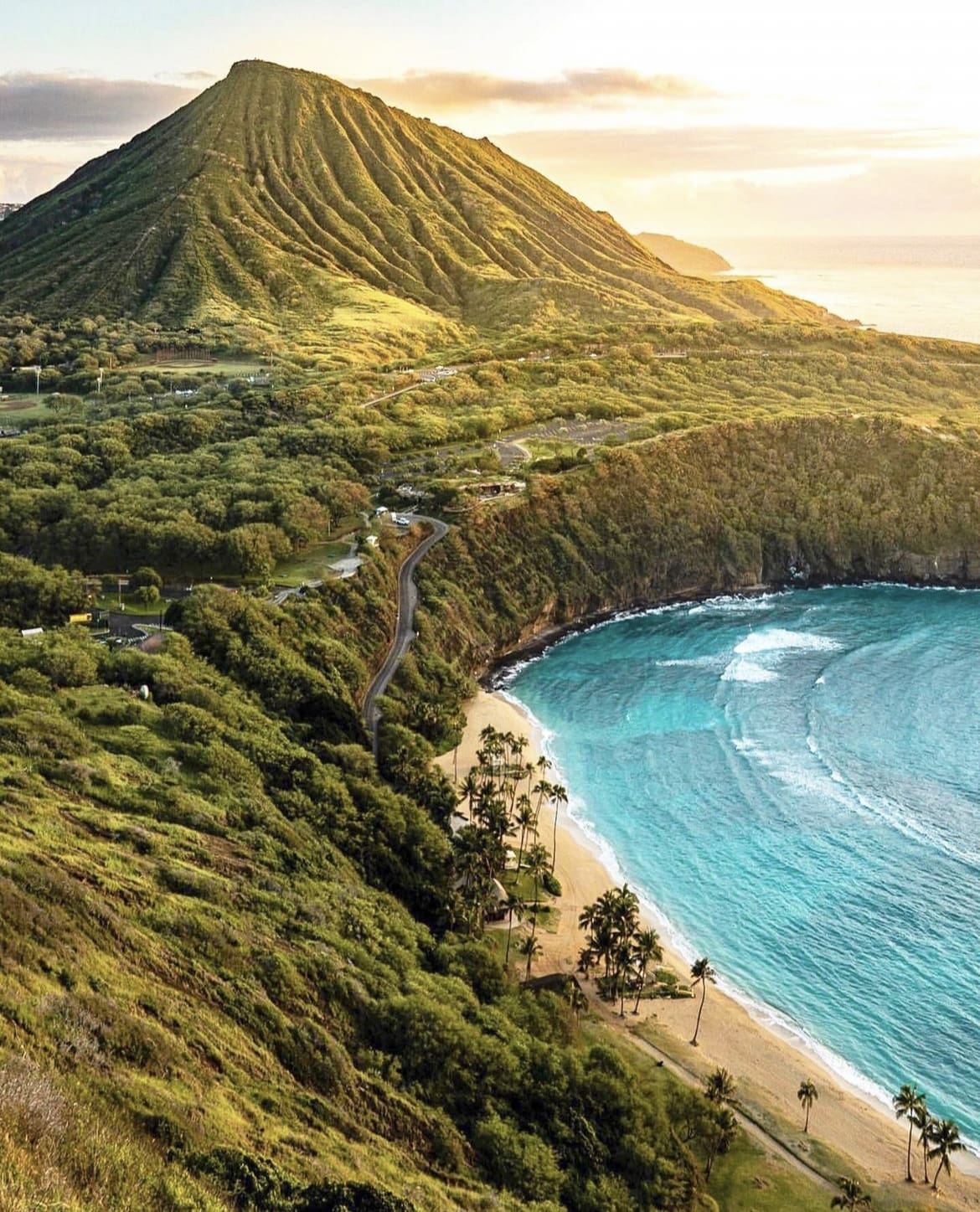 November
– Witness the Kona Coffee Cultural Festival's Lantern Parade: Be part of a magical procession through the streets of Kailua-Kona, illuminated by colorful lanterns, showcasing the rich history and cultural significance of Kona coffee.
– Attend the Maui Jim Maui Invitational: Experience one of the most prestigious college basketball tournaments held on Maui, featuring top-ranked teams competing in thrilling matchups at the Lahaina Civic Center.
– Explore the Hawaii International Film Festival's Fall Showcase: Discover a selection of international films, premieres, documentaries, and shorts from diverse genres and cultures, presented in Honolulu.
December
– Experience the Honolulu City Lights: Delight in the festive atmosphere as Honolulu transforms into a winter wonderland with a magnificent Christmas tree, dazzling holiday lights, live entertainment, a holiday parade, and a visit from Santa Claus.
– Attend the Waimea Christmas Twilight Parade on the Big Island: Marvel at beautifully decorated floats, marching bands, and local community groups as they parade through the streets of Waimea, spreading holiday cheer to all.
– Celebrate New Year's Eve
Join our community of keen travellers, wildlife enthusiasts and adventure seekers.