An internationally recognised stronghold of the Big Five, South Africa is celebrated as one of the top wildlife destinations in Africa, with opportunities to experience an unforgettable safari in winter or summer. Seasonal changes will, of course, cause the vegetation and landscape, wildlife behaviour and visibility as well as the overall wilderness adventure to differ.
So, what does this mean when it comes to planning a South African safari? While it may not be an exact science, choosing which months to visit can be based on what weather, wildlife, scenery and any other particular interests you wish to enjoy whilst in the bush. There are a few primary distinctions between the two seasons, and we've compiled a short list to help you enjoy a South African Big Five safari that is right for you.
Here's a list of a few things to expect on a winter or summer safari:
A South African safari in the dry winter
Winter is considered the prime season for a traditional wildlife safari. From May to September, South African game reserves, such as the Greater Makalali in South Africa's northern region, offer exceptional game-viewing opportunities.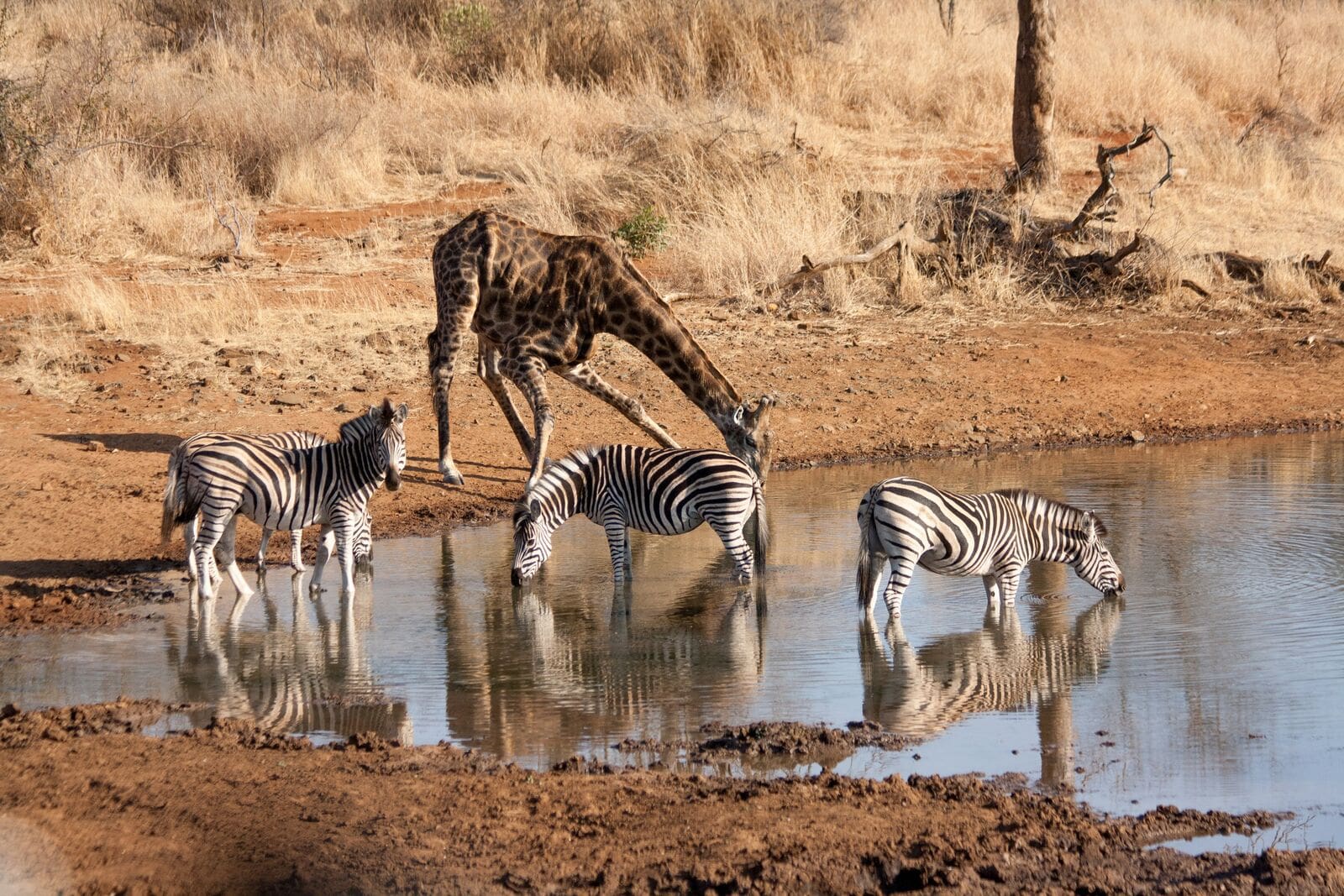 Watering holes can attract a variety of game, such as zebra and giraffe © Sasha Maggs / Garonga
This is because as trees shed their leaves and grasses thin out in the dry conditions, animals have less vegetation to shelter and feed in. They are also forced to find more reliable water sources, which leads to a higher concentration and diversity of game at permanent watering holes.
A young leopard is exposed in this bare tree © Sophie Barrett / Garonga
No matter the time of the year, game animals are generally most susceptible to predator attacks when drinking. During the winter months, the large congregation of animals at one watering hole can lead to confusion among them when attacked and a greater chance of a successful kill by the predators. Big Five hunters along with African wild dogs often wait in the surrounding bushes for the perfect moment to strike.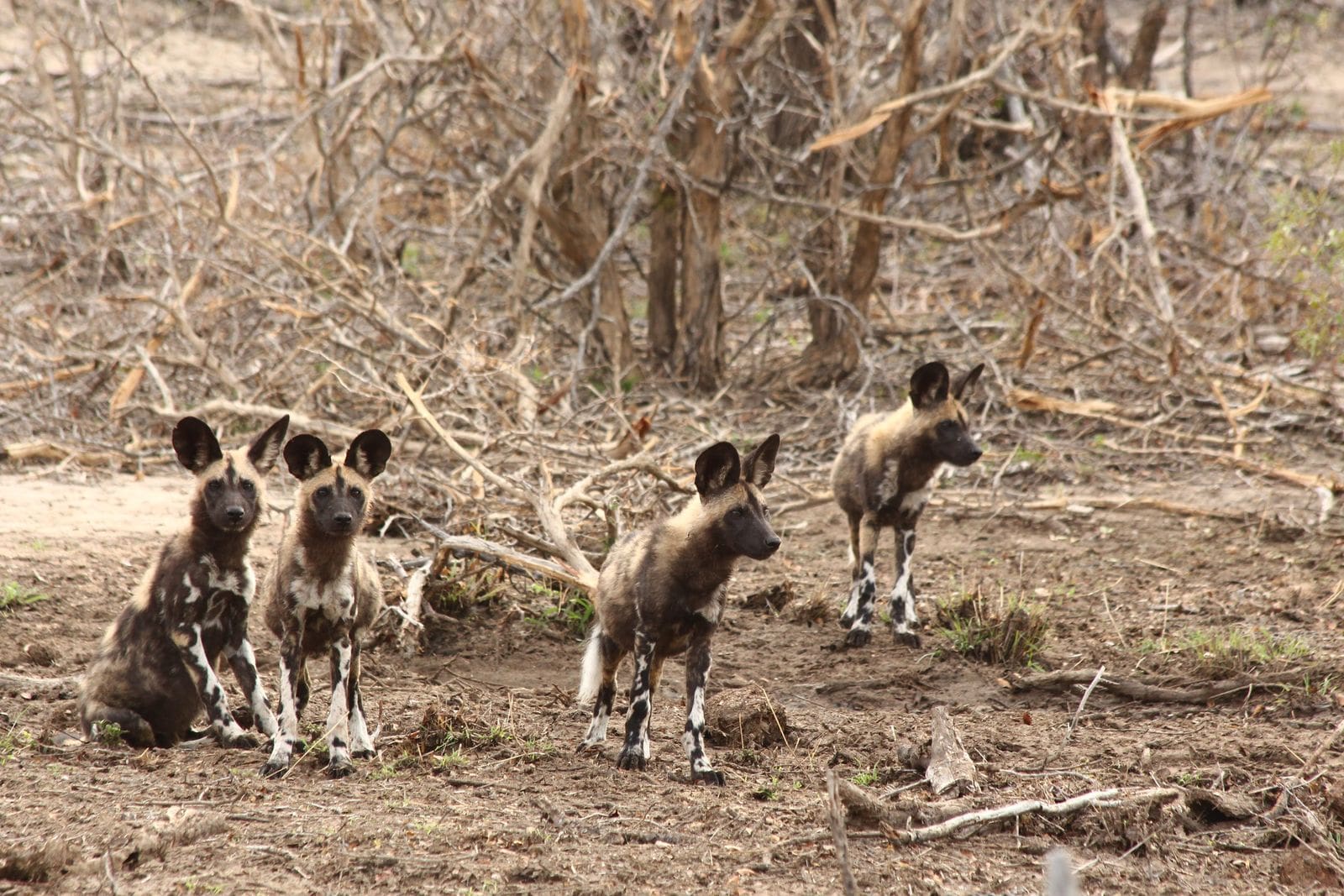 Young African wild dogs spotted amidst the dry shrubbery © Sophie Barrett / Garonga
So winter is definitely the time to go on a South African safari if exciting predator-prey interaction is on your wildlife experience wish-list. The days are generally sunny and clear with minimal humidity; the roads, however, are can be quite dusty and some may consider the harsh, dry scenery unappealing.
A South African safari during the wet summer
Summer in the South African bush is a season of abundance. The regular (often daily) rains fill rivers and create new pools, while the vegetation blooms in lush grasses, colourful wildflowers and trees laden with new shoots. The scenery is a feast for the eyes and for those that enjoy landscape photography, the rains also mean refreshed skies and dramatic light to really enhance this setting.
Leafy green vegetation makes for happy and healthy elephants © Sophie Barrett / Garonga
While wildlife may be able to hide better in this dense bush, which makes game-viewing a bit more tricky than during winter, something wonderful takes place over this time that might just make up for this. Summer is baby boom season for many ungulates and these newborns add a major cute factor to game drives. It is near impossible to not smile and chuckle at wobbly-legged babies and playful youngsters chasing each other through the grass.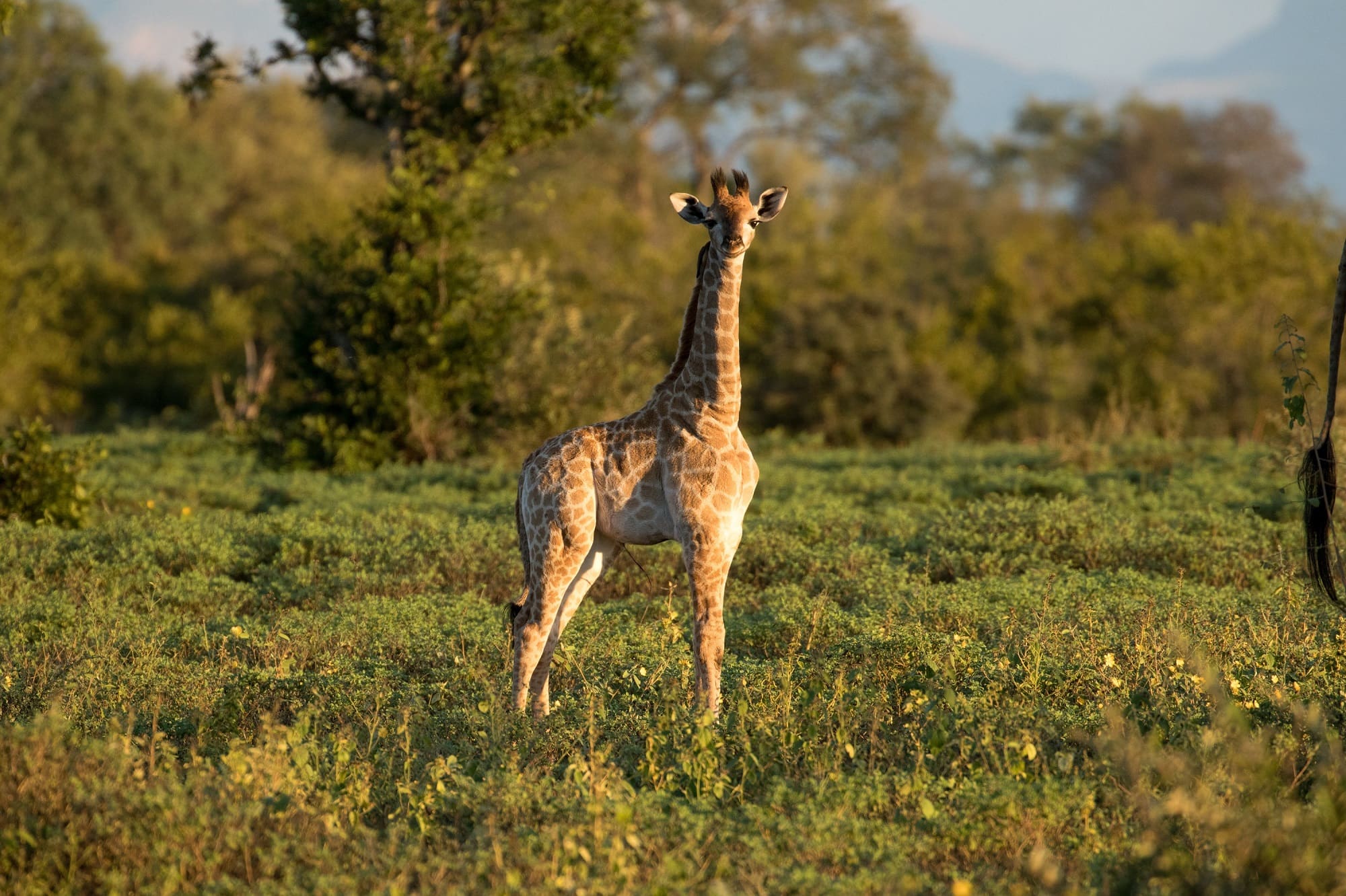 This sweet giraffe calf is just one of hundreds of baby animals born during summer © Sophie Barrett / Garonga
The plentiful vegetation keeps the herbivores well-fed and in healthy condition. This, together with the numerous vulnerable calves around, attract predators and their scavenging counterparts. Birds come out in a cacophonous and colourful show in the summer. It is the time for birding safaris as migratory birds arrive in breeding plumage to build their nests, mate and rear their young in the warmer climate.
Cover Image: © Garonga
Join our community of keen travellers, wildlife enthusiasts and adventure seekers.