A HORRIFYING photo shows a trophy hunting couple kissing over the corpse of a lion they had just killed.
Darren and Carolyn Carter are seen kissing over the lions lifeless body. They were taking part in a hunting safari set up by Legelela Safaris, when they shot and killed at least 2 lions. It is suspected that these were 'Canned Lion Hunts'.
Pictures were uploaded to the Safari operators official Facebook Page with the caption "Hard work in the hot Kalahari sun…well done. A monster lion."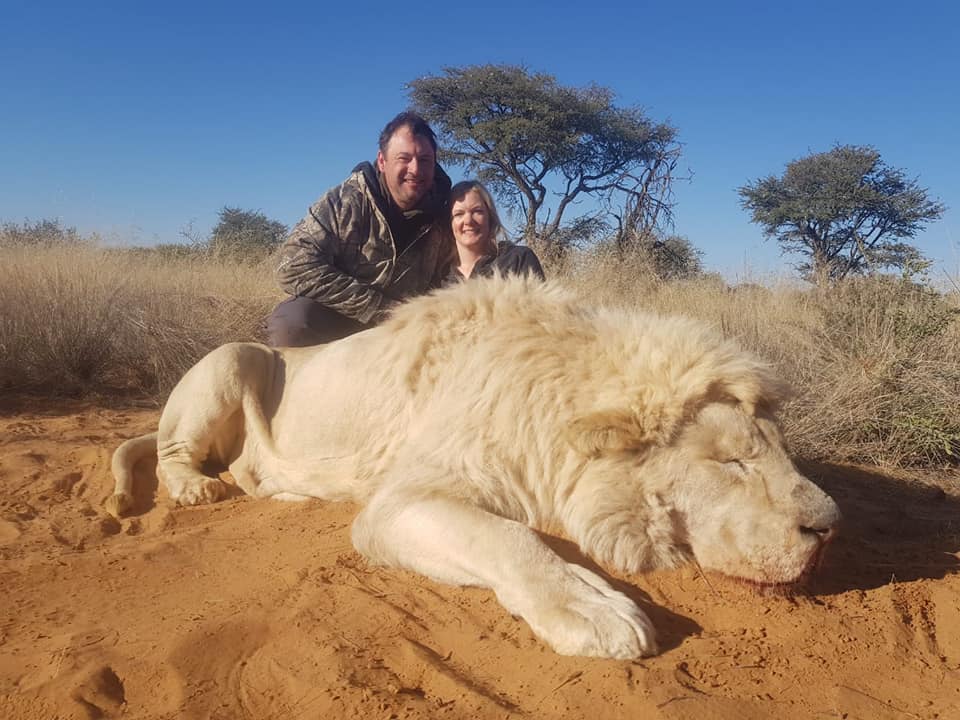 Despite their remorseless demeanour, the couple – who run a taxidermy business – describe themselves as "passionate conservationists", the Mirror reports.
Another image shared on the account, showing a another killed lion, featured the caption "There is nothing like hunting the king of the jungle in the sands of the Kalahari!!!! Well done to the happy huntress and the team…."
Experts say the fate of these lions was sealed at birth, as they were bred in captivity purely for the purpose of being shot by rich hunters.
"It looks as though this lion was a tame animal killed in an enclosure, bred for the sole purpose of being the subject of a smug selfie.

Eduardo Goncalves of the Campaign to Ban Trophy Hunting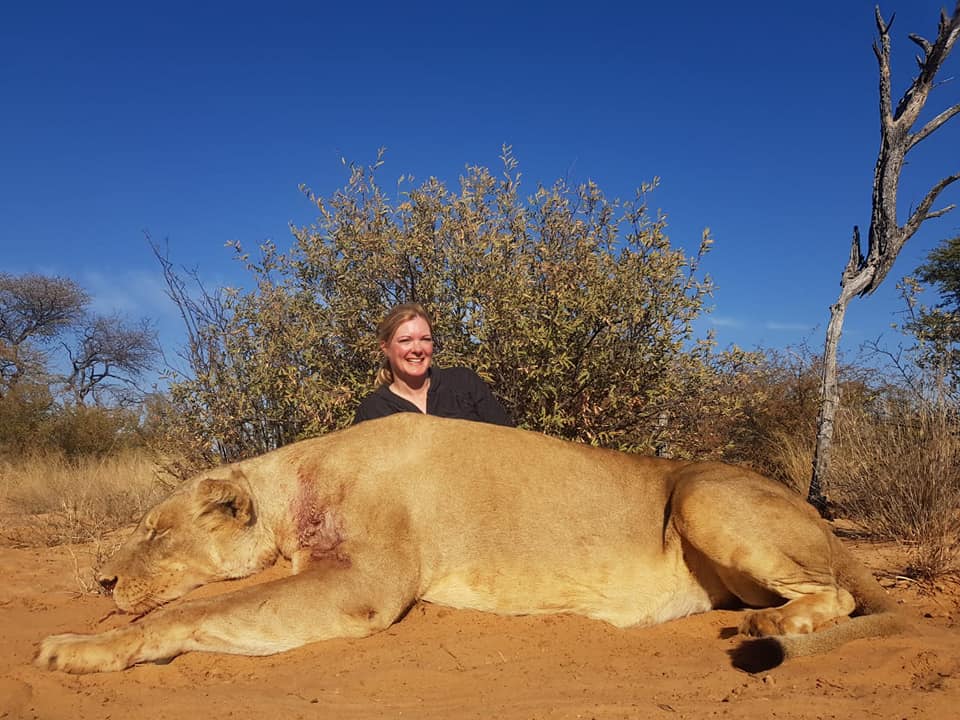 "This couple should be utterly ashamed of themselves, not showing off and snogging for the cameras."
Linda Park, boss of Voice 4 Lions in South Africa, also insists the white lion pictured was "definitely captive".
Legelela offers giraffe hunts for £2,400, zebra from £2,000, with prices for leopard, rhino, lion and elephant hunts available "on request".
Legelela Safaris have been banned from exhibiting at the Great British Shooting Show in Birmingham next year after public outcry and are yet to comment.
It was announced last night that Michael Gove will take steps towards banning imports of hunting trophies into the UK.
Join our community of keen travellers, wildlife enthusiasts and adventure seekers.