Cancun, Mexico, is a city that offers something for everyone. With its beautiful beaches and crystal-clear waters, it's no wonder it's a popular destination for vacationers. But Cancun is more than just a place to relax on the beach; it also offers plenty of excitement and adventure!
Here are some of the things you can do in Cancun
1. Swim with dolphins
Dolphins are one of the most intelligent creatures on Earth, and swimming with them is an experience you'll never forget. And Cancun is home to some of Mexico's best dolphin swimming and snorkelling experiences. Experienced tour guides will take you on a boat ride and allow you to get up close and personal with these majestic ocean creatures.
If you want the best experience, go to the Isla Mujeres Dolphinarium. This facility is home to a wide variety of dolphins, including bottlenose, spotted, and humpback varieties. They offer several different swimming and snorkelling packages so that you can choose the best suits your needs.
2. Explore ancient ruins
Cancun is home to some of the most beautiful Mayan ruins in Mexico. Some of these ancient structures date back thousands of years and have been remarkably preserved. The nearby Chichen Itza is a fantastic site to visit and provides an excellent opportunity to explore the Mayan culture.
Also worth exploring is Tulum, which was once a major port for the ancient Mayans. This site offers spectacular views of the Caribbean Sea from its high cliffs. Be sure to bring your camera so you can capture some fantastic pictures! Other ruins, such as Coba and El Rey, are worth checking out.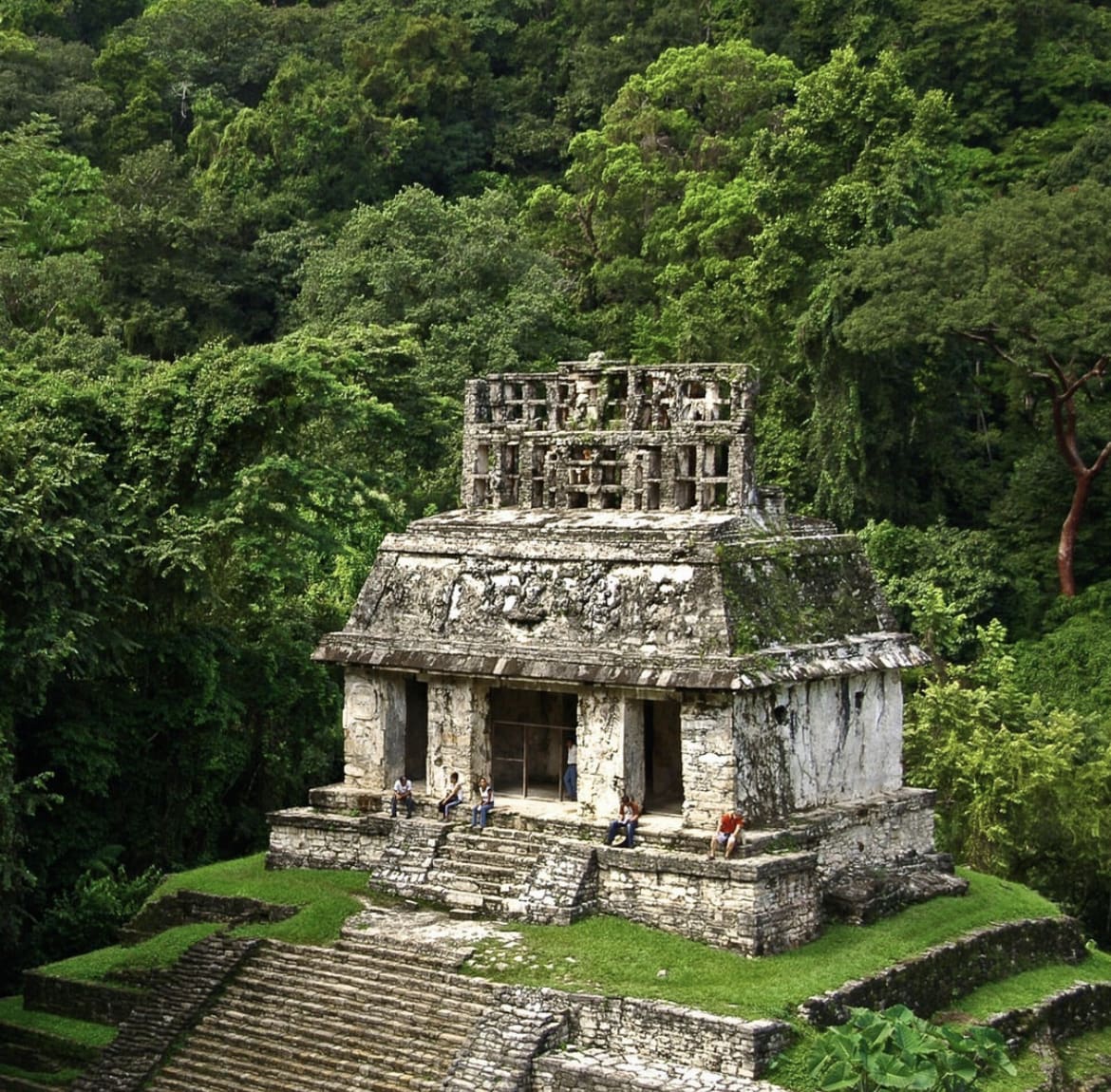 3. Visit an underwater museum
Cancun is home to the world's first underwater museum, MUSA (Museo Subacuático de Arte). This unique attraction features nearly 500 sculptures in the waters around Isla Mujeres. You can take a snorkeling or diving tour and explore these incredible works of art. It's a great way to appreciate the ocean's beauty and humanity's creative potential.
MUSA also offers interactive exhibits that teach visitors about the history and ecology of the area. Plus, it's an excellent way to explore the ocean without getting too far from shore. To enjoy this underwater museum, you only need a snorkel and basic swimming skills. You can book a tour with a knowledgeable guide or explore it independently.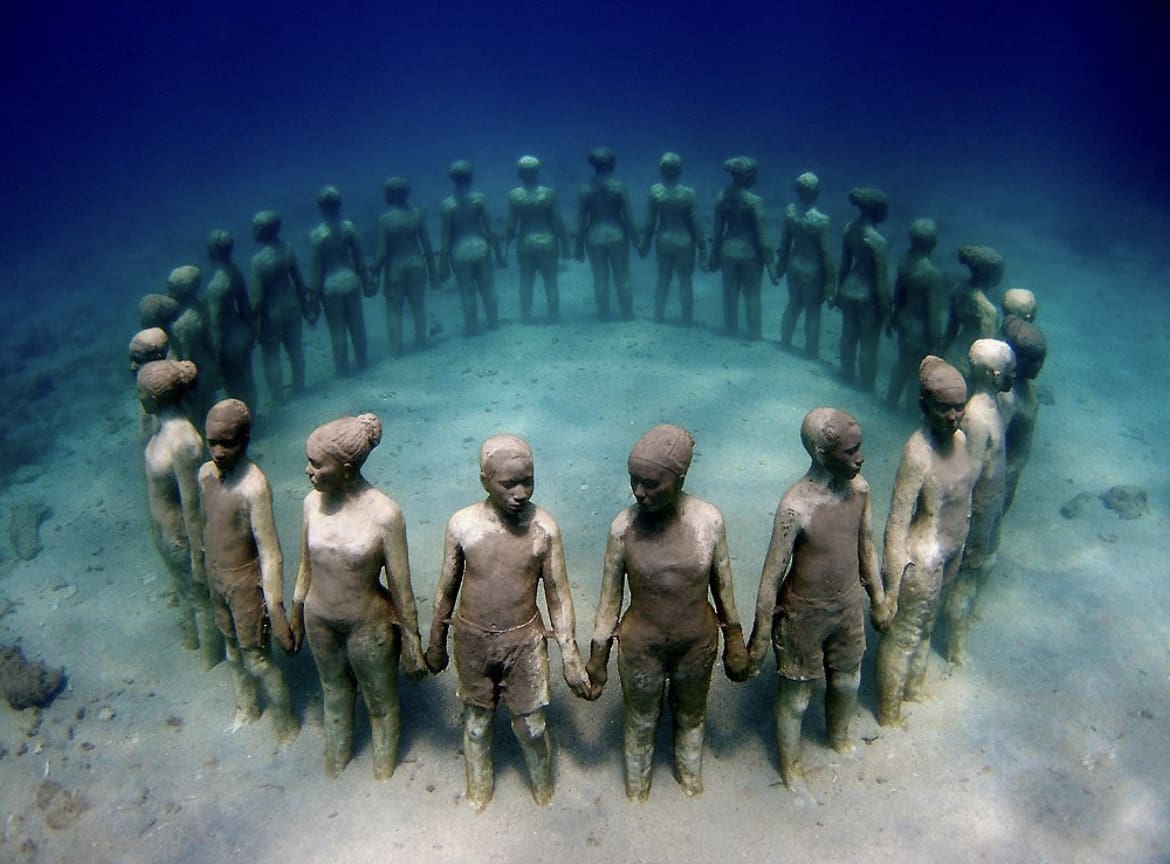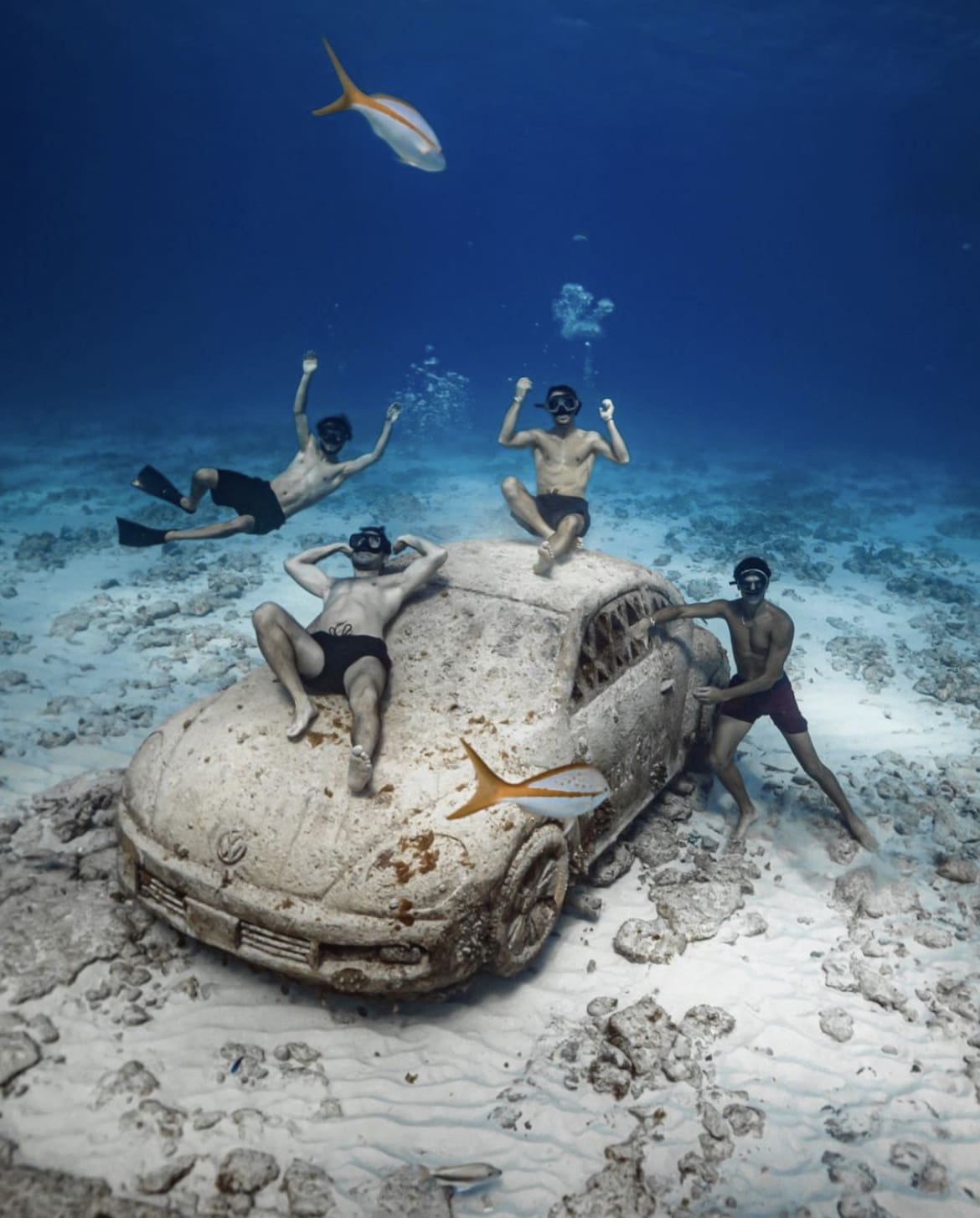 4. Experience a unique nightlife
Cancun offers something for everyone, including vibrant and exciting nightlife. Head to the downtown area, and you'll find plenty of bars and clubs playing Latin music until the early morning.
Cancun's nightlife is unrivalled in its diversity. Whether you're looking for a quiet cocktail bar or a bustling nightclub, you'll find it here. From bustling clubs with Latin music playing until the wee hours of the morning to laid-back lounges where you can sip on cocktails and listen to live music, there's something for every type of traveller. Plus, many bars and clubs offer happy hour specials and discounts for locals, making it an affordable way to experience the city's nightlife.
5. Go Golfing
If you're looking for a way to relax in Cancun, golfing is an excellent option. The city boasts some of the best courses in Mexico and offers stunning views of the Caribbean Sea as you play. Many of these courses feature luxurious amenities like spas, restaurants, and pools, so you can make it a day to remember.
The best-golfing site in Cancun is El Camaleon, a championship-level course open to the public. So grab your clubs and head out for fun in the sun!
6. Take a cruise
Cancun is home to some of the most beautiful beaches and crystal-clear waters in Mexico, and a cruise is a perfect way to experience them. From luxury yachts to party cruises, there's something for everyone. You can tour the Caribbean Sea or explore nearby islands like Cozumel and Isla Mujeres.
Cruising around Cancun is a great way to take in the stunning scenery and sunbathe. And with plenty of onboard activities and entertainment, you will have an unforgettable experience.
The best cruise in Cancun is the Royal Caribbean International Cruise Line. They offer a range of exciting itineraries and feature luxurious amenities like private balconies, world-class restaurants, and onboard entertainment so you can enjoy a fantastic vacation experience.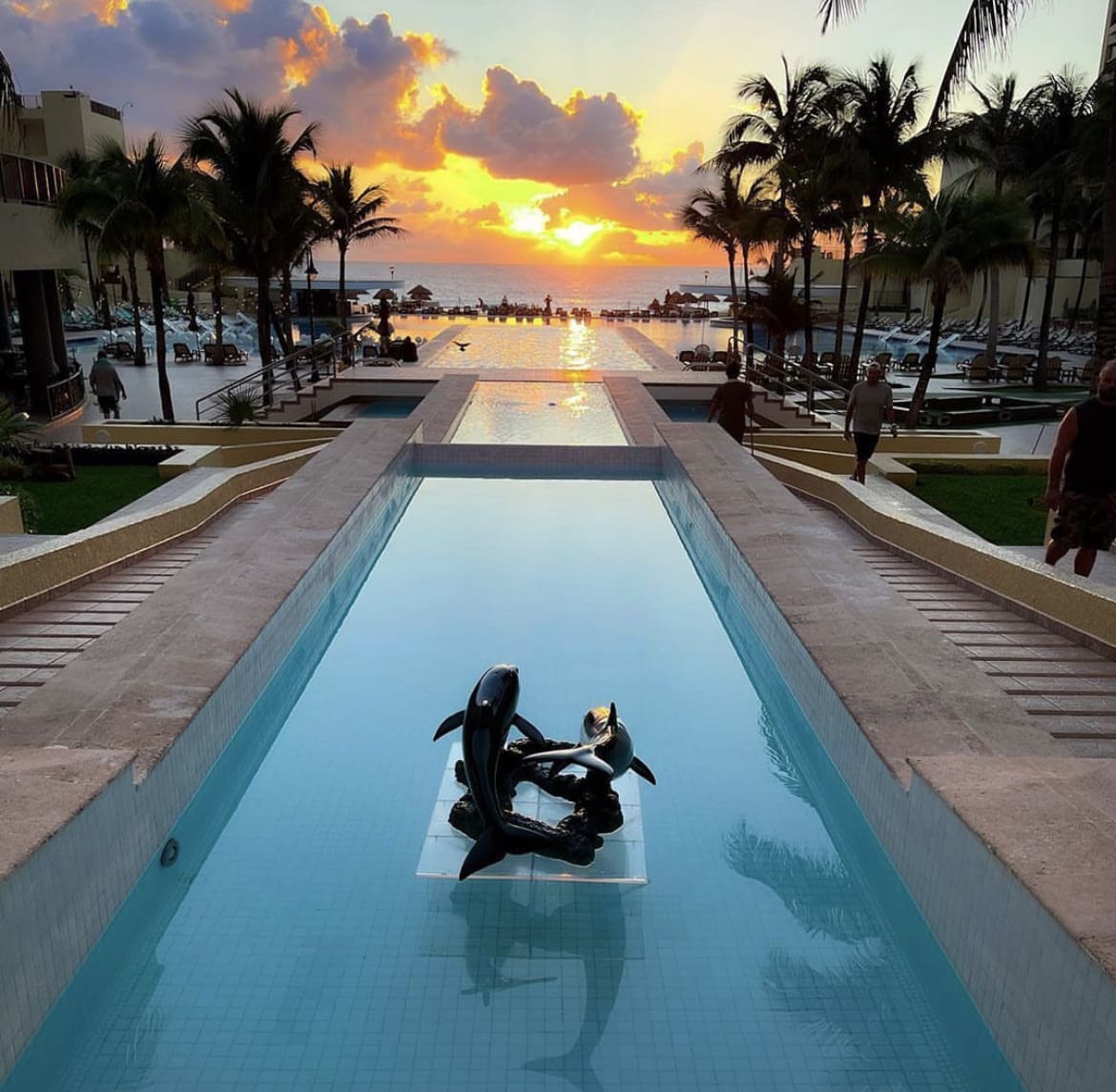 7. Shop till you drop
Cancun is also a shopper's paradise. It is an excellent destination for shoppers looking for unique and special items. From designer stores to local crafts, the city has something for everyone. At Avenida Tulum, you can find luxurious stores with high-end fashion brands, while Plaza Bonita has more affordable options. For souvenirs or handmade crafts, visit Mercado 28 or explore the stalls at El Centro. You're sure to find something special to take home with you. Be sure to haggle, and you can get some great deals!
What to buy in Cancun?
Souvenirs and handmade crafts

Traditional pottery

Jewelry made from local stones

Colorful fabrics hand-dyed with natural dyes

Tequila or mezcal

Handmade leather goods

Mayan hammocks
8. Relax on the beach
Cancun's picturesque beaches are a site to see and one of the main reasons why tourists visit. The white sand and crystal-clear waters are perfect for sunbathing and swimming. You can also kayak, paddle-boarding, or snorkelling to explore the stunning coral reefs.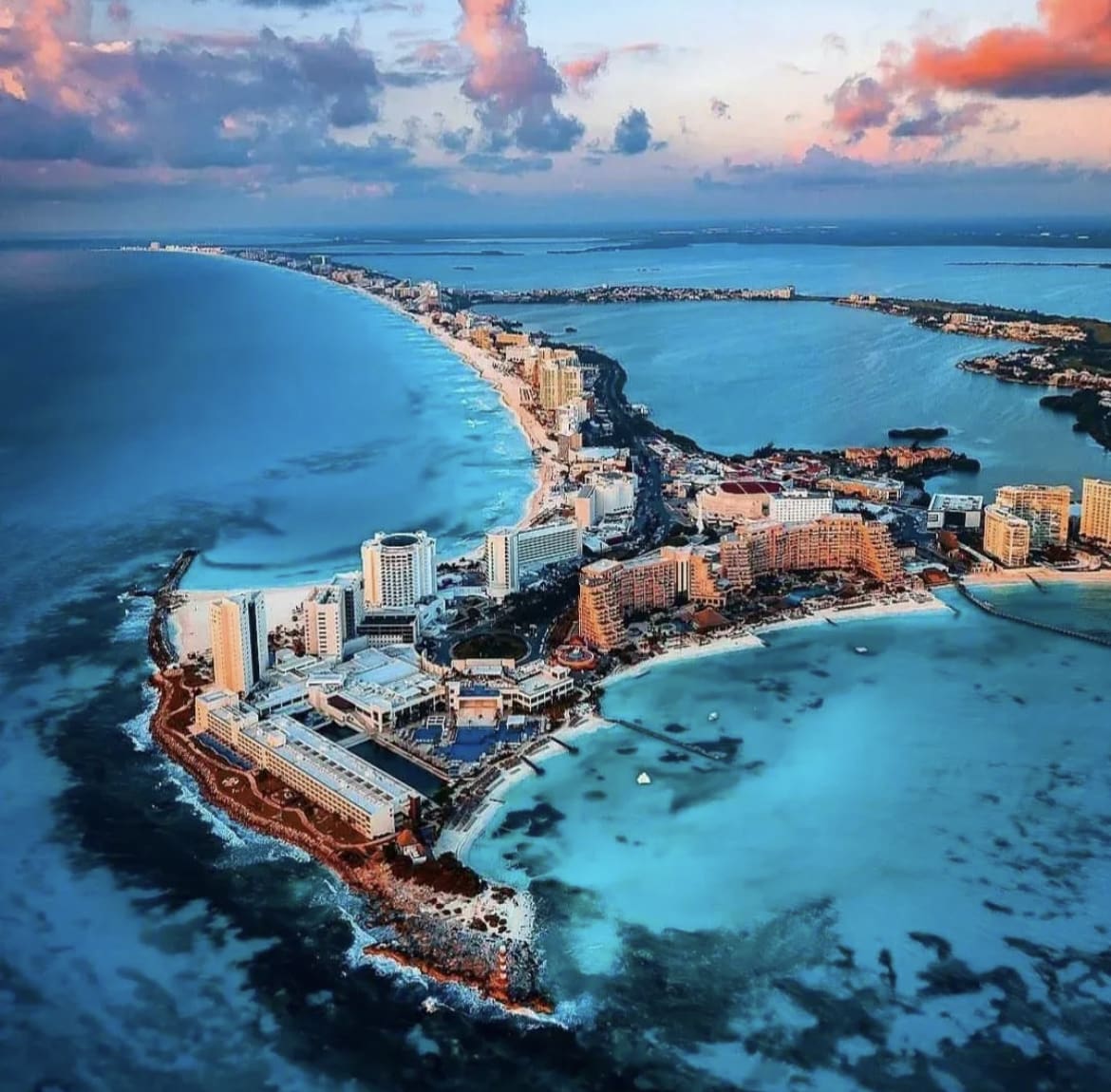 The best beaches in Cancun are:
Isla Mujeres- If you're looking for a place to relax and escape the hustle and bustle of everyday life, Isla Mujeres is the perfect destination. Just a short boat ride from Cancun, this small island is packed with plenty of opportunities to unwind. You can explore its pristine beaches and visit sights like the Punta Sur Cliffs or Garrafon Natural Reef Park. There are also plenty of restaurants, bars, and nightlife spots. Alternatively, you can take a boat tour and go snorkeling or scuba diving to explore the island's vibrant marine life. Isla Mujeres is the perfect destination for relaxing and reconnecting with nature.

Puerto Morelos- Puerto Morelos is an up-and-coming town in the Riviera Maya region of Mexico, located 30 minutes south of Cancun. It offers a laid-back atmosphere and plenty of activities for the whole family to enjoy. Whether you're looking to explore Mayan ruins or dip in the crystal-clear waters, Puerto Morelos has something for everyone.

Playa del Carmen- Playa del Carmen is a popular tourist destination in Mexico, just south of Cancun. This vibrant city offers plenty of activities for all ages, from snorkeling and scuba diving to sightseeing and shopping.

Playa Tortugas- This beach has a beautiful view of the Caribbean Sea and Isla Mujeres. It is the perfect spot for swimming and sunbathing. There are also plenty of beach bars and restaurants where you can enjoy snacks and drinks while watching the sunset. You can also take a boat tour or go snorkeling and scuba diving to explore the vibrant marine life around Playa Tortugas.

Playa Chacmool- This beach offers calm waters and shade from nearby palm trees. It's perfect for those looking to escape the hustle and bustle of Cancun. You can have fun on the beach, swim in the sea, or explore nearby attractions like Xcaret or Chichen Itza. If you get hungry or thirsty, there are many great restaurants and bars nearby. Playa Chacmool is the ideal spot for those looking for some peace.

Playa Delfines- This beach is perfect for relaxing and watching the sunset. It's just a few minutes from downtown Cancun and offers plenty of activities like jet skiing and parasailing. There are also several bars, restaurants, and shops nearby where you can pick up souvenirs or enjoy a delicious meal. Playa Delfines is one of the most popular beaches in Cancun and is the perfect spot for a romantic evening or a day of fun in the sun.

Playa Langosta- This beach is known for its peaceful atmosphere and stunning views of Cancun. It's an excellent spot for swimming, sunbathing, or taking a stroll along the coast. You can also rent beach equipment like chairs and umbrellas and explore nearby attractions such as El Rey ruins. Playa Langosta is perfect for anyone desiring a serene and quiet getaway.
9. Zip lining in the jungle
If you're looking for an adrenaline-filled adventure, head to the jungles of Cancun and go zip-lining. This is a great way to get a bird's eye view of this area's lush vegetation and stunning wildlife. You'll be surrounded by natural beauty as you soar through the air at speeds up to 70 mph! The experience is both exhilarating and unforgettable, so take advantage of this great activity.
10. Kayaking in the mangroves
Take a kayak tour through Cancun's mangroves to explore this region's unique ecosystems. You'll get an up-close look at local wildlife like crocodiles, monkeys, and iguanas. You'll also learn about the importance of mangroves for protecting coastal areas and preventing erosion. Not only is this a fun way to experience nature, but you'll get some exercise too!
11. River rafting
Another popular activity in Cancun for those seeking some thrills is river rafting. You can tour the Meco River and enjoy exciting rapids while paddling downstream. Are you looking for an adrenaline rush? Why not try bungee jumping off a bridge? Cancun offers plenty of adventurous activities to keep you entertained.
12. Visit Las Coloradas
No trip to Cancun would be complete without a visit to Las Coloradas. This stunning pink lagoon is located on the eastern coast of Mexico and is the perfect destination for a peaceful day trip. You can also take a boat tour around the lagoon, get some sunbathing in, or admire the beautiful colors of this natural wonder. Las Coloradas is one of Cancun's most popular tourist attractions and is worth a visit.
Reminders when visiting Las Coloradas
When visiting Las Coloradas, remember to bring a lot of sunscreens and a hat to protect yourself from the sun. The area is known for its strong winds, so pack some extra clothing. Respecting the environment and not leaving any litter behind during your visit is also essential.

When visiting Las Coloradas, bring some food and drinks for the journey.

This place is so gorgeous that you will want to bring a camera to take pictures.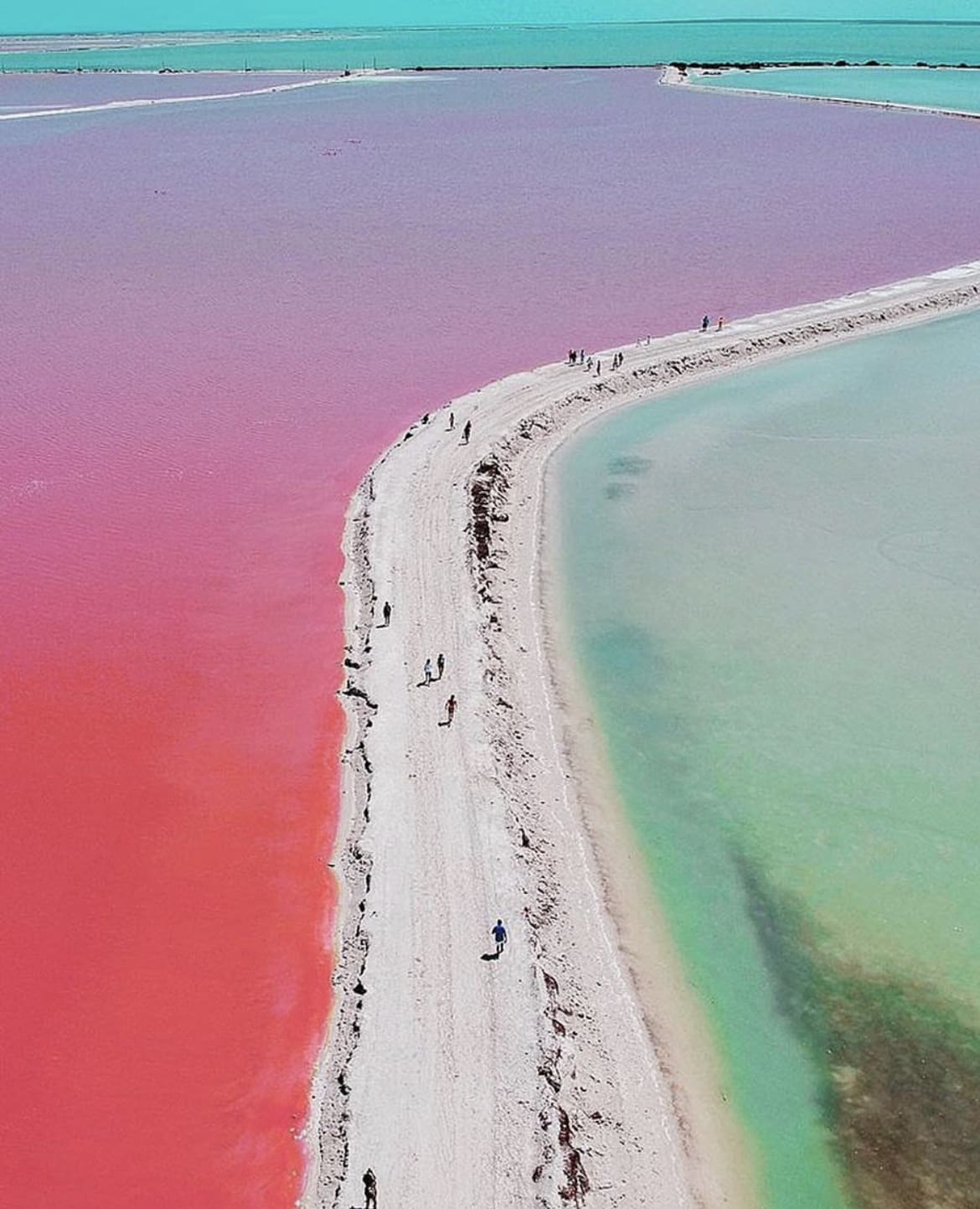 13. Witness a Sea Turtle Release
One of the unique experiences in Cancun is seeing a sea turtle release. This event occurs several times a year when baby turtles are released back into their natural habitat after hatching from their eggs. The Sian Ka'an Biosphere Reserve is home to many endangered species, and you can have an unforgettable experience by joining their Sea Turtle Release Program. This program allows visitors to witness these beautiful creatures' first steps into the wild.
You'll learn about the efforts to protect these species and help release the turtles into their natural habitat. It's an experience of a lifetime you won't want to miss! It's an incredible sight to behold and provides a reminder of the exceptional beauty and fragility of nature. Check out this fantastic event if you're visiting during the turtle-hatching season!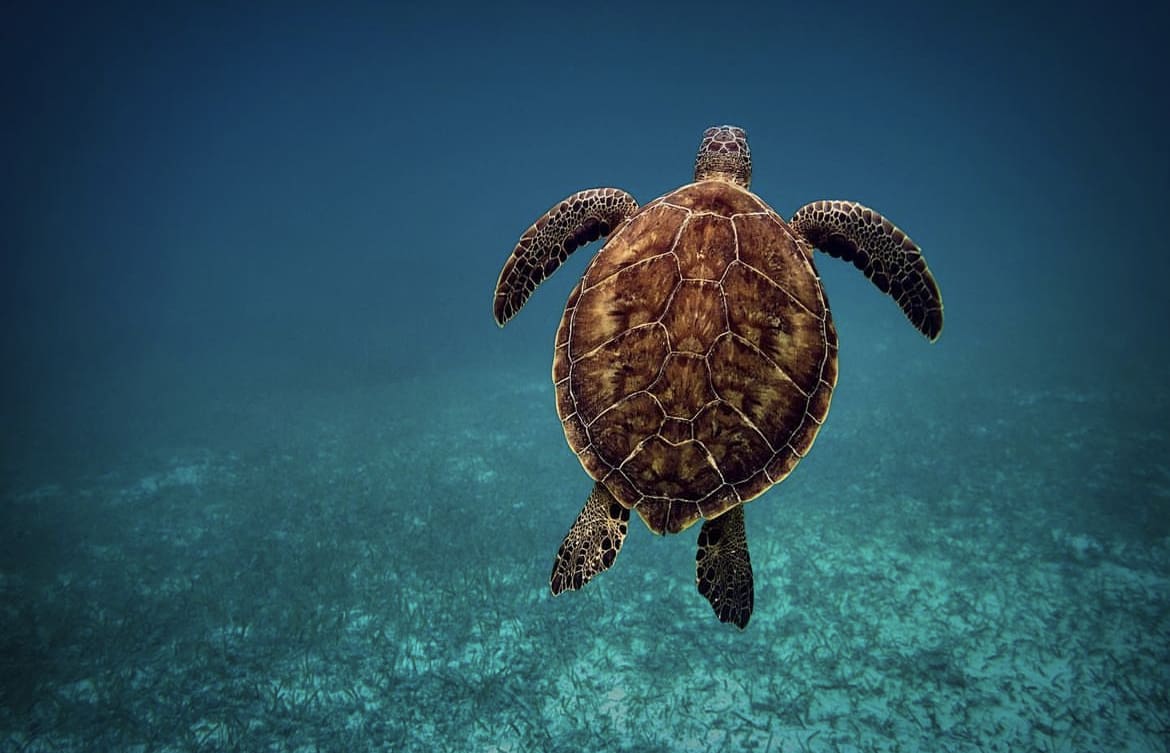 When is the best time to visit Cancun?
The best time to visit Cancun is usually between December and April when the weather is warm and sunny. This is also the peak tourist season in Cancun, so booking accommodation early is essential. May through November is considered off-season and sees fewer crowds, but it is still a great time to visit. The weather is milder during this period, and there are usually great deals on accommodation.
How to get to Cancun?
The most convenient way to get to Cancun is by flying. Many direct flights from major cities in the U.S. and Europe arrive at Cancun International Airport (CUN). You can also take a bus or drive from other cities in Mexico, like Tulum or Playa del Carmen. Another option is to take a ferry from Isla Mujeres or Cozumel. Whichever way you choose, getting to Cancun is easy and hassle-free.
Conclusion
Cancun is one of Mexico's most popular tourist destinations, and it's easy to see why. This beautiful city offers a wide range of activities for all types of travelers. Whether you're looking for relaxation or adventure, Cancun has something for everyone. From exploring ancient ruins and kayaking through mangroves to zip-lining over the jungle and visiting Las Coloradas's pink lagoon, there's no shortage of activities to enjoy in Cancun. So don't miss out on this incredible destination, and book your trip today!
Join our community of keen travellers, wildlife enthusiasts and adventure seekers.