Japan, known as the "Land of the Rising Sun," is a captivating blend of ancient traditions and modern marvels. From bustling cities and serene temples to breathtaking landscapes and mouthwatering cuisine, Japan offers a diverse range of experiences for travelers.
Whether you're a history enthusiast, a nature lover, a foodie, or an adventure seeker, this comprehensive list of the 20 best things to do in Japan will ensure an unforgettable journey through this mesmerizing country.
The 20 Best Things To Do In Japan
1. Explore the Historic Streets of Kyoto
Immerse yourself in the rich cultural heritage of Japan by wandering through the historic streets of Kyoto. Begin with a visit to the iconic Kinkaku-ji Temple, also known as the Golden Pavilion, famous for its shimmering golden exterior and stunning garden. Continue your exploration with a trip to Fushimi Inari Shrine, renowned for its thousands of vermilion torii gates that lead up to the sacred Mount Inari.
Conclude your Kyoto adventure with a stroll through the ethereal Arashiyama Bamboo Grove, where towering bamboo stalks create a mesmerizing atmosphere.
2. Marvel at the Great Buddha in Nara
Embark on a journey to Nara, Japan's ancient capital, and encounter the awe-inspiring Great Buddha (Daibutsu) at Todai-ji Temple. As the largest bronze Buddha statue in the world, it stands tall within a majestic hall, leaving visitors in awe of its sheer magnitude.
Explore the adjacent Nara Park, where you can encounter friendly deer that are considered sacred messengers in Japanese culture.
3. Experience Traditional Tea Ceremony in Tokyo
Indulge in the art of tea in Tokyo, the bustling capital of Japan. Take part in a traditional Japanese tea ceremony, an age-old practice that showcases the harmony between the host and the guests.
Delve into the intricate rituals, from the graceful preparation of matcha tea to the serene atmosphere that fosters a sense of tranquility.
4. Witness the Magnificent Mount Fuji
No visit to Japan is complete without witnessing the grandeur of Mount Fuji, the country's iconic symbol. Journey to Hakone, a picturesque town near the mountain, and savor stunning views of Fuji-san from various vantage points.
Take a scenic boat ride on Lake Ashi, relax in natural hot springs, and, if weather permits, ascend the mountain for an unforgettable adventure.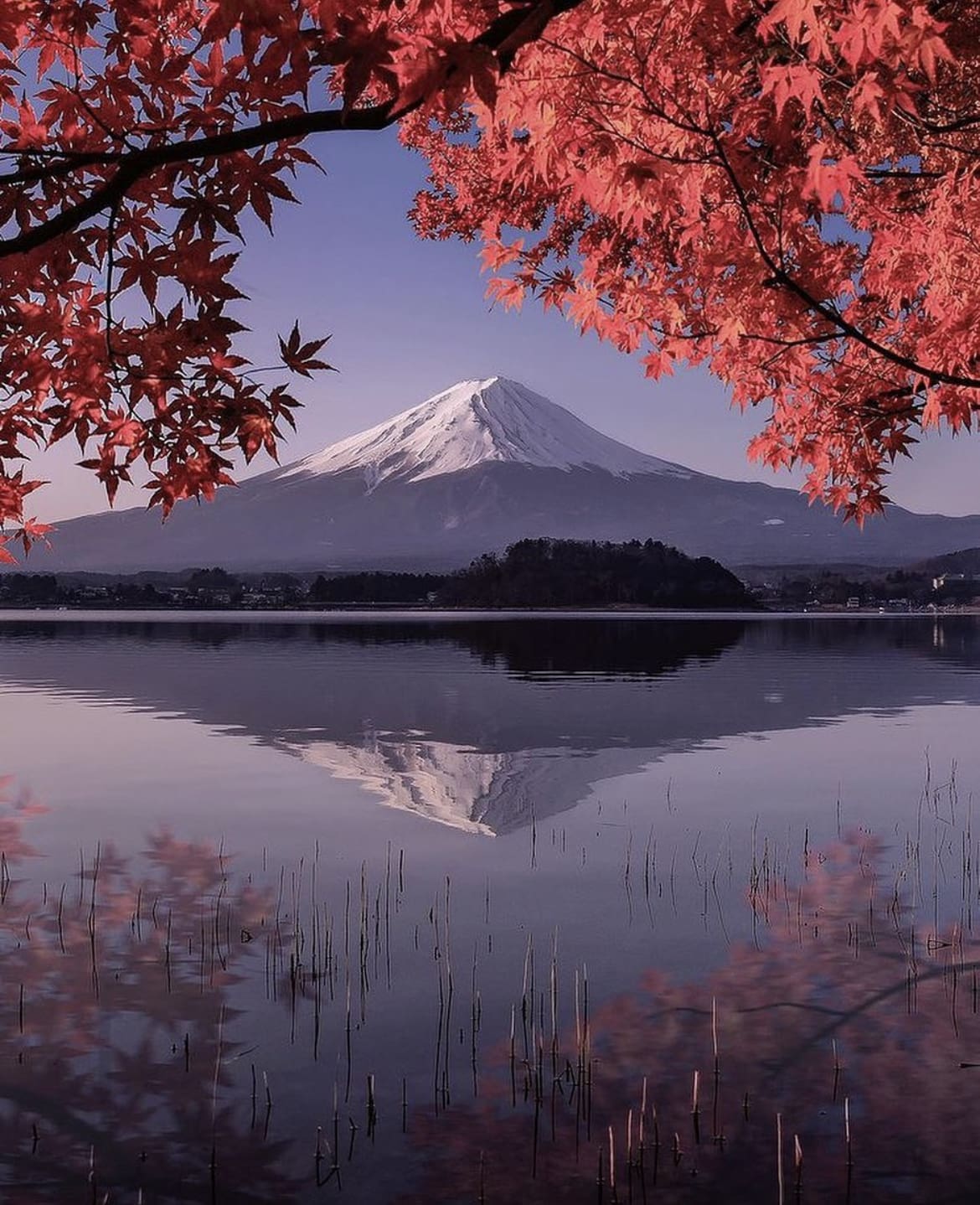 5. Discover the Historic Hiroshima
Pay homage to history in Hiroshima, a city that endured the devastating impact of an atomic bomb during World War II. Visit the Peace Memorial Park, a solemn space dedicated to promoting peace and reflecting on the consequences of nuclear warfare.
Explore the Hiroshima Peace Memorial Museum, which offers a poignant narrative of the city's history and resilience.
6. Enjoy the Vibrant Atmosphere of Tokyo
Immerse yourself in the vibrant energy of Tokyo, Japan's bustling capital city. Begin in Shibuya, known for its famous pedestrian scramble intersection, trendy shops, and vibrant nightlife.
Explore the iconic Shinjuku district with its towering skyscrapers, entertainment centers, and the beautiful Shinjuku Gyoen National Garden. Dive into the futuristic world of Akihabara, a hub for anime, manga, and electronic goods.
7. Soak in a Traditional Onsen
Embark on a rejuvenating experience by visiting a traditional Japanese hot spring (onsen). Journey to towns like Hakone, Kusatsu, or Beppu, renowned for their therapeutic waters.
Unwind and relax in the soothing mineral-rich baths, surrounded by picturesque landscapes and serene natural beauty.
8. Wander the Streets of Takayama
Step into a bygone era in the charming town of Takayama. Explore the preserved Edo-period streets of Sanmachi Suji, lined with beautifully preserved wooden buildings housing shops, sake breweries, and traditional craft stores.
Visit the Hida Folk Village to experience traditional thatched-roof houses and learn about the local history and culture. Don't miss the opportunity to savor the succulent Hida beef, a local delicacy.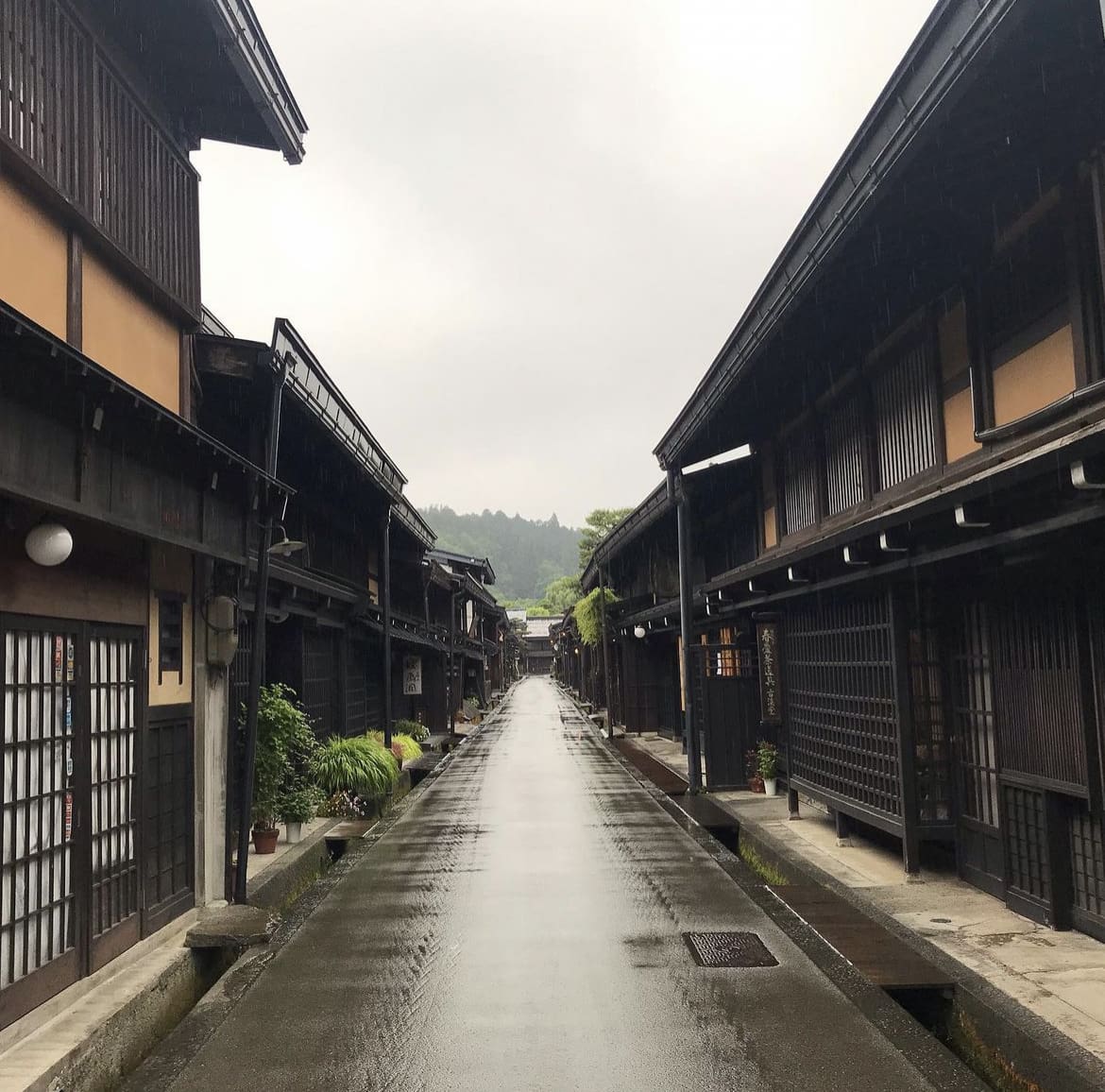 9. Discover Ancient History in Kamakura
Venture from Tokyo to Kamakura, a coastal city steeped in ancient history. Marvel at the Great Buddha of Kamakura, an impressive bronze statue towering at over 13 meters. E
xplore the serene temples of Hase-dera and Kencho-ji, immersing yourself in the peaceful ambiance and exquisite architecture. Take a stroll along Kamakura's picturesque beaches and indulge in local street food.
10. Experience Zen in the Temples of Koyasan
Embark on a spiritual journey to Koyasan, a sacred mountain and the center of Shingon Buddhism. Wander through the mystical Okunoin Cemetery, the resting place of renowned monks and samurai.
Spend a night in a temple lodging (shukubo), experiencing the monastic lifestyle, participating in morning prayers, and enjoying vegetarian Buddhist cuisine.
11. Wander through the Geisha District of Gion
In the heart of Kyoto, immerse yourself in the traditional atmosphere of the historic Gion district. Walk along Hanami-koji Street, known for its beautifully preserved wooden machiya houses, and keep an eye out for geishas gracefully gliding through the streets.
Explore the area's tea houses, where you can witness a traditional geisha performance and learn about the art of traditional Japanese entertainment.
12. Discover the Artistic World of Naoshima
Embark on a cultural pilgrimage to Naoshima, a small island in the Seto Inland Sea that has become an art lover's paradise. Marvel at the unique contemporary art installations and sculptures scattered throughout the island, including the iconic "Pumpkin" by Yayoi Kusama.
Visit the Benesse House Museum, a unique fusion of art and architecture, showcasing masterpieces by renowned artists.
13. Sample Exquisite Japanese Cuisine
Delight your taste buds with Japan's renowned cuisine, known for its attention to detail and diverse flavors. Indulge in the freshest sushi and sashimi at the world-famous Tsukiji Fish Market in Tokyo. Savor a bowl of steaming ramen in Fukuoka, known as the birthplace of this beloved dish.
Experience kaiseki, a traditional multi-course meal, in Kyoto, where every dish is meticulously prepared and beautifully presented.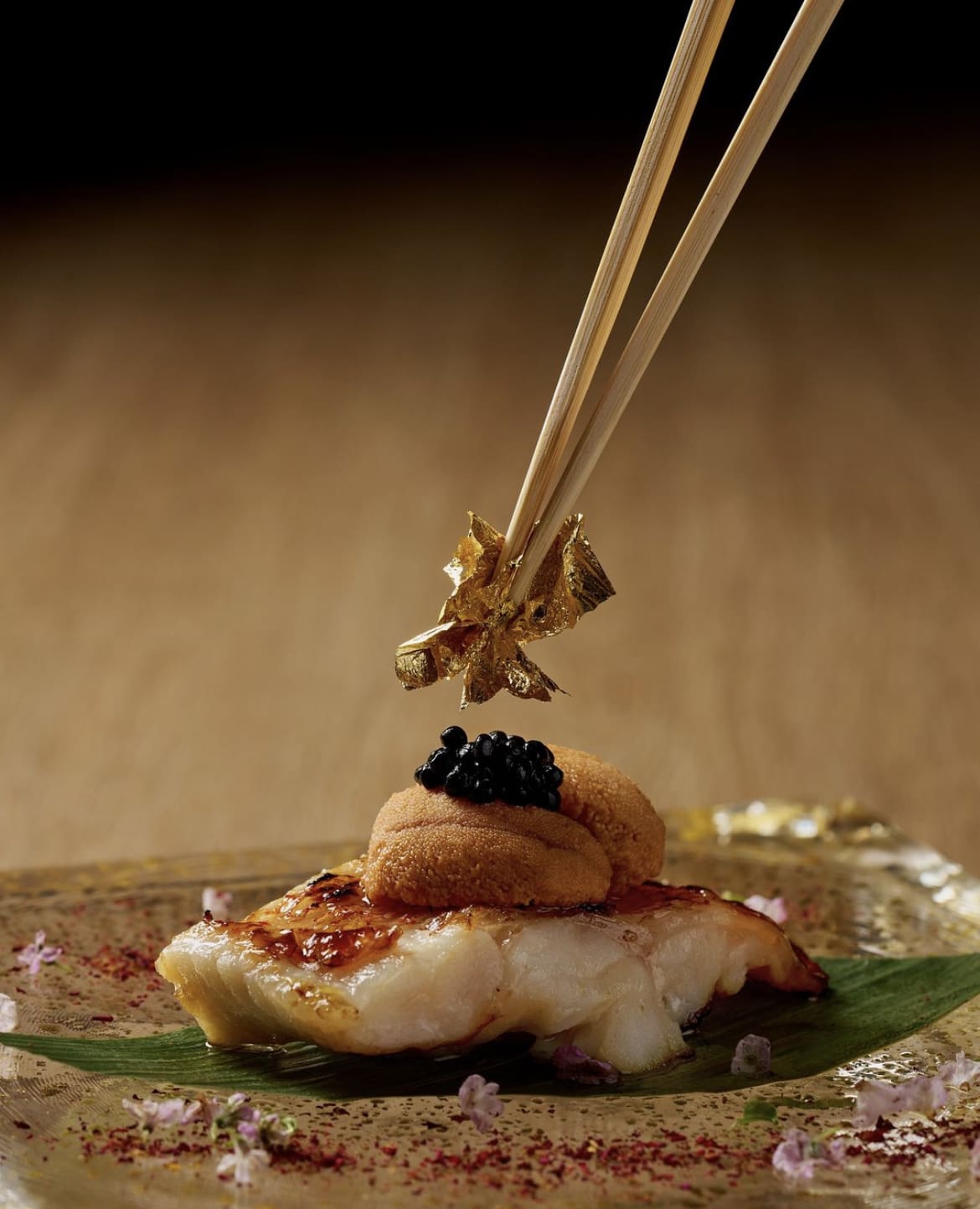 14. Visit the Traditional Villages of Shirakawa-go and Gokayama
Embark on a journey to the picturesque UNESCO World Heritage Sites of Shirakawa-go and Gokayama.
Explore the traditional thatched-roof houses (gassho-zukuri) that dot the landscape, providing a glimpse into rural life in Japan. Learn about the unique architectural techniques that have withstood harsh winters for centuries and immerse yourself in the rustic charm of these historic villages.
15. Attend a Sumo Wrestling Match
Witness the power and grace of Japan's ancient national sport by attending a sumo wrestling match. Tokyo offers several grand tournaments throughout the year, providing an opportunity to witness these formidable athletes in action.
Experience the intense atmosphere, the rituals, and the sheer strength of sumo wrestlers as they compete in the dohyo (sumo ring).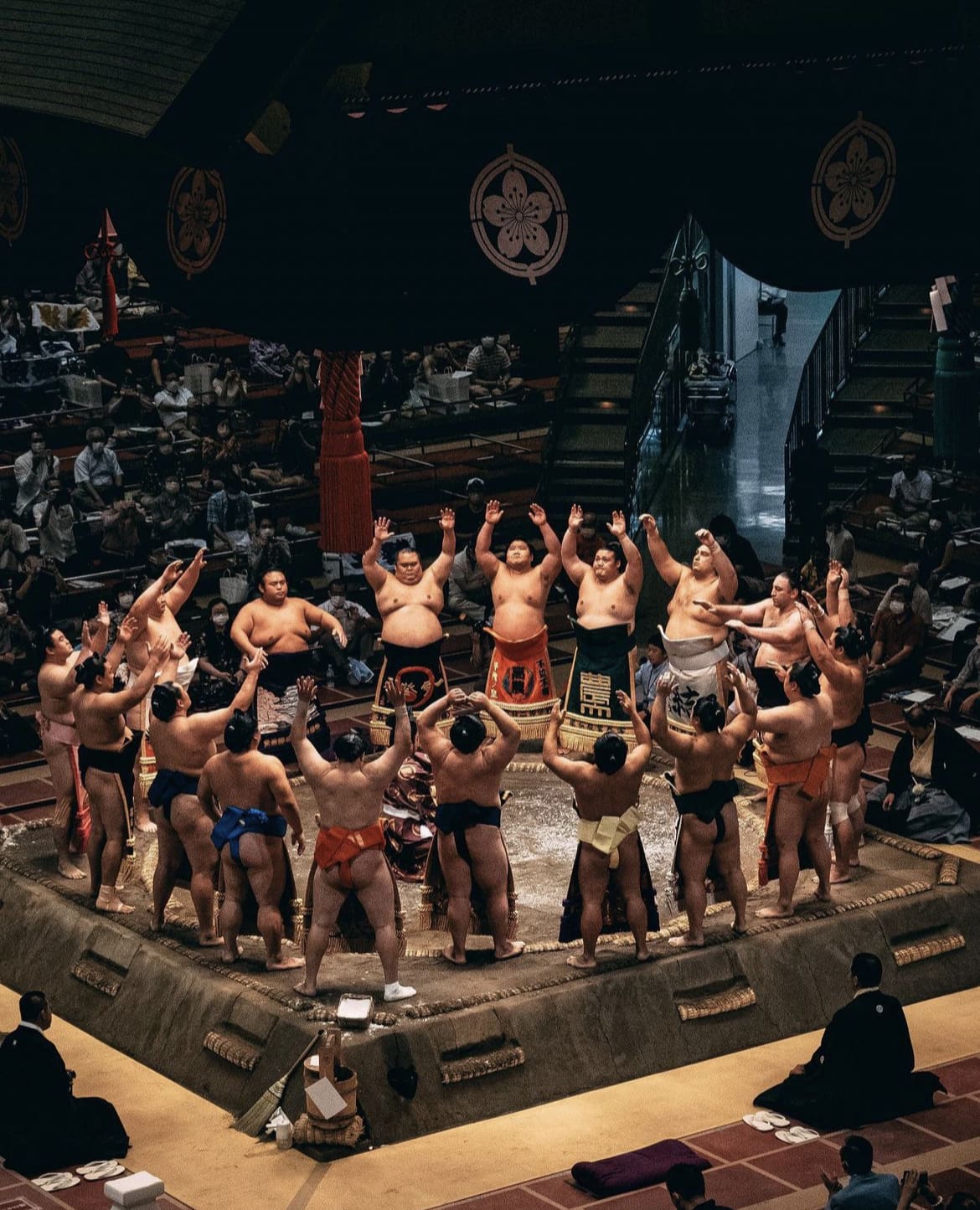 16. Explore the Floating Torii Gate of Miyajima
Journey to the sacred island of Miyajima, famous for its stunning Itsukushima Shrine and its "floating" torii gate. At high tide, the iconic red
gate appears to float in the sea, creating a picturesque scene. Explore the island's serene trails, encounter friendly deer, and take a cable car to Mount Misen for breathtaking views of the surrounding Seto Inland Sea.
17. Discover the Historic Castles
Delve into Japan's feudal past by visiting its beautifully preserved castles. Begin with Himeji Castle, often referred to as the "White Heron Castle," and explore its intricate defensive structures and stunning gardens.
Visit Matsumoto Castle, known as the "Crow Castle," with its striking black exterior and captivating architecture. These historic landmarks offer a glimpse into the samurai era.
18. Get Lost in the Neon Wonderland of Osaka
Experience the vibrant energy of Osaka, renowned as Japan's culinary capital. Dive into the bustling streets of Dotonbori, famous for its extravagant neon signs, street food stalls, and lively atmosphere.
Visit the futuristic Umeda Sky Building, an architectural marvel offering panoramic views of the city. Explore the majestic Osaka Castle, surrounded by lush gardens and a rich history.
19. Wander through the Bamboo Forest of Arashiyama
Escape the city's hustle and bustle with a visit to the enchanting Bamboo Grove of Arashiyama, located on the outskirts of Kyoto. Walk through the serene pathway surrounded by towering bamboo stalks, which create a mesmerizing atmosphere that transports you to another world.
Explore the nearby Tenryu-ji Temple, renowned for its beautiful gardens and historic significance.
20. Experience the Bullet Train
Travel across Japan in the blink of an eye aboard the legendary Shinkansen, or bullet train. Marvel at the efficiency and speed of these high-speed trains as they whisk you from one city to another.
Admire the picturesque landscapes that unfold outside your window, ranging from mountains and rural vistas to coastal scenery, as you journey through the Japanese countryside.
Japan offers an abundance of captivating experiences for travelers, from exploring ancient temples and serene gardens to savoring delectable cuisine and witnessing the fusion of traditional and modern culture.
Each destination on this list provides a unique glimpse into Japan's rich history, natural beauty, and vibrant traditions.
Embark on an unforgettable journey through the Land of the Rising Sun, and let the allure of Japan's diverse attractions and experiences leave an indelible mark on your travel memories.
The Best Time to Visit Japan
When planning a trip to Japan, it's important to consider the best time to visit in order to make the most of your experience. Japan's climate varies throughout the year, offering distinct seasonal attractions and events. Here's a brief overview of the best times to visit Japan based on the different seasons:
Spring (March to May): Spring is a popular time to visit Japan due to the breathtaking cherry blossom season (sakura). Witnessing the cherry blossoms in full bloom is a magical experience, especially in cities like Tokyo, Kyoto, and Nara. The exact timing of cherry blossom season varies each year, but it typically occurs from late March to early April in Tokyo and moves northward throughout the country.
Summer (June to August): Summer in Japan can be hot and humid, but it also offers vibrant festivals and events. The Gion Matsuri in Kyoto, Nebuta Matsuri in Aomori, and Tenjin Matsuri in Osaka are just a few of the lively summer festivals worth experiencing. The mountainous regions of Hokkaido and Tohoku are great for outdoor activities and provide relief from the summer heat.
Autumn (September to November): Autumn in Japan is known for its stunning fall foliage (koyo). The changing colors of the maple leaves create picturesque landscapes. Popular spots for autumn foliage include Kyoto's temples and gardens, the scenic areas of Nikko, and the mountainous regions of Hokkaido. September and November are generally less crowded compared to the peak autumn months.
Winter (December to February): Winter in Japan can be cold, especially in the northern regions, but it offers unique experiences. Hokkaido is renowned for its world-class skiing and snowboarding resorts, while the snow-covered landscapes of Shirakawa-go and the Japanese Alps provide a fairytale-like setting. Winter illuminations in cities like Tokyo and Osaka are also a major draw.
Overall, spring and autumn are considered the best times to visit Japan, as the weather is generally pleasant, and the country's natural beauty is at its peak.
However, each season offers its own distinct charm and attractions. It's worth noting that popular tourist destinations can be crowded during peak seasons, so planning in advance and booking accommodations early is advisable.
Ultimately, the best time to visit Japan depends on your preferences, desired activities, and the experiences you wish to have. Whether you're captivated by cherry blossoms, fascinated by fall foliage, or eager to hit the ski slopes, Japan has something to offer year-round.
Join our community of keen travellers, wildlife enthusiasts and adventure seekers.