Welcome to the city that never sleeps – New York City! A vibrant metropolis brimming with iconic landmarks, cultural diversity, and boundless energy, NYC offers an unparalleled experience that captivates the hearts of both locals and visitors alike. In this guide, we invite you to embark on an unforgettable weekend adventure through the bustling streets of the Big Apple, where towering skyscrapers meet serene green spaces, and world-class museums stand side by side with eclectic neighborhoods.
Whether you're a first-time traveler or a seasoned New York enthusiast, this comprehensive guide will help you make the most of your two-day escapade. From exploring the tranquil pathways of Central Park to discovering the profound history at the 9/11 Memorial & Museum, and from indulging in the finest culinary delights to embracing the artistic spirit of Brooklyn's street art scene, we've meticulously curated an itinerary that encompasses the very essence of this dynamic city.
New York City is a melting pot of cultures, offering an array of experiences that cater to diverse interests. In this article, we'll take you on a journey to uncover the city's iconic landmarks, hidden gems, and local favorites. Get ready to traverse the avenues of Manhattan, explore the artistic enclaves of Brooklyn, and immerse yourself in the vibrant atmosphere that defines the city's unique character.
So, fasten your seatbelts, grab your metro card, and let's dive into an adventure-filled weekend that will leave you with memories to last a lifetime. Join us as we unveil the beauty, history, and magic that make New York City an unrivaled destination and a dream weekend getaway for anyone seeking an authentic urban experience. Let's begin our extraordinary journey through the concrete jungle that is New York City!
How To Spend A Weekend In New York City
Day 1
Friday Morning
1. Rise early and start your day with a fresh cup of coffee from a local café near your accommodation. New Yorkers take their coffee seriously, so you'll find plenty of options for a quality brew.
2. Head to Central Park, an iconic 843-acre green oasis in the heart of Manhattan. Take a leisurely morning walk or rent a bike from one of the numerous rental stations. Explore the scenic pathways, tranquil ponds, and beautiful gardens. Don't miss Bethesda Terrace, a grand architectural feature, and Strawberry Fields, a tribute to John Lennon.
3. If you're a nature lover, consider visiting the Central Park Zoo, home to various animal species and exhibits, including the popular sea lion pool and the Tisch Children's Zoo.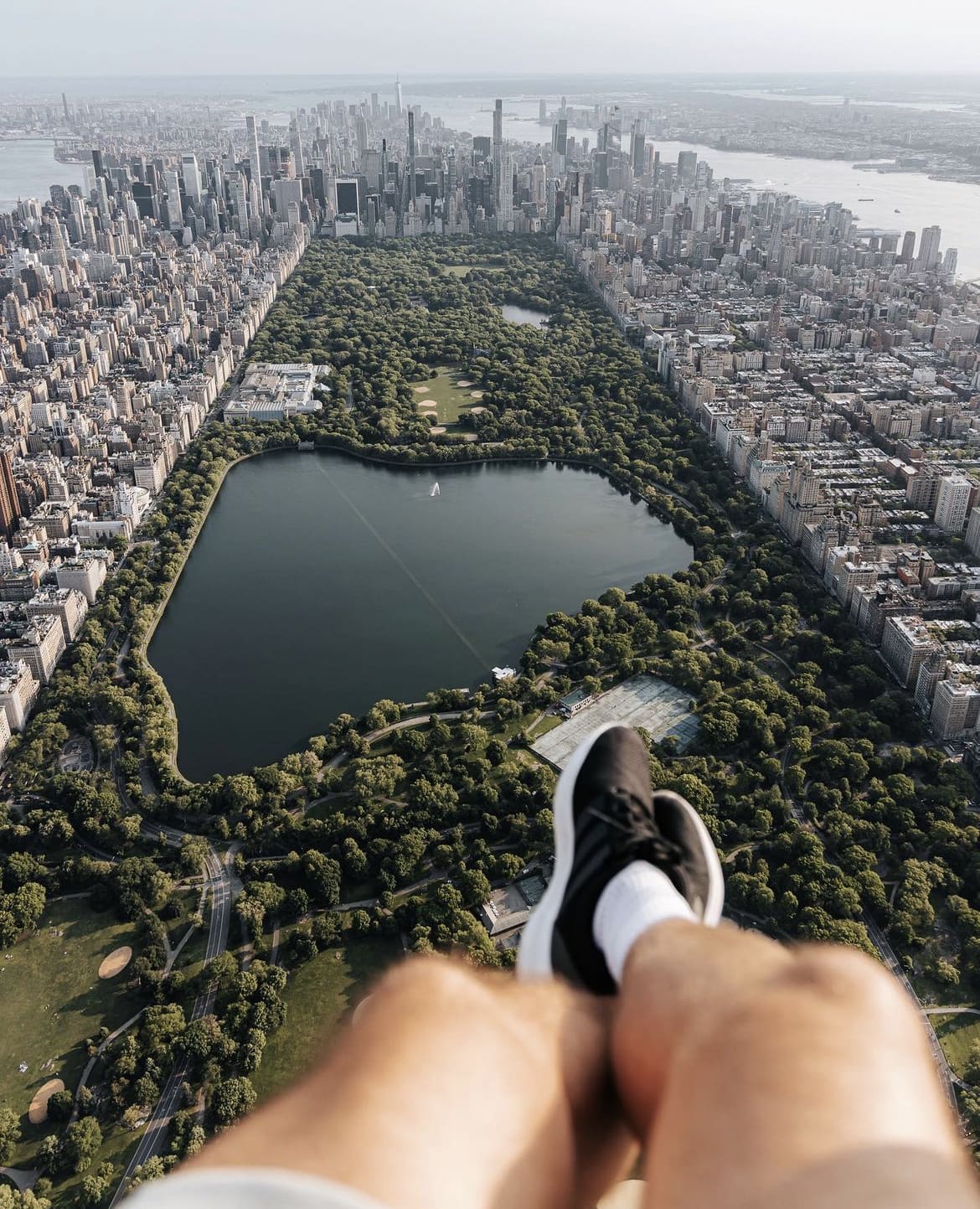 Lunch:
1. After working up an appetite, it's time for lunch. Choose from an array of food carts or nearby cafes within or near Central Park. Enjoy classic New York street food like hot dogs, pretzels, and falafels.
Afternoon:
1. Take the subway or a taxi downtown to Lower Manhattan, and make your way to the poignant 9/11 Memorial & Museum. Spend time reflecting at the twin reflecting pools, which stand in the footprints of the original World Trade Center towers. Explore the museum's exhibitions, which tell the story of the events of September 11, 2001, and pay tribute to the victims and heroes.
2. A short walk from the 9/11 Memorial, you'll find Battery Park. Catch a ferry to the Statue of Liberty and Ellis Island. Visit Lady Liberty's pedestal and observation deck for incredible views of the city skyline and then head to Ellis Island to learn about the history of immigration in the United States.
Evening:
1. As the day winds down, take a stroll along the High Line, an elevated linear park converted from old railway tracks. The High Line offers stunning views of the Hudson River and city streets below, accompanied by art installations and gardens.
2. For dinner, venture to Chelsea or the Meatpacking District, known for their diverse and trendy dining scenes. Whether you're in the mood for a fine dining experience or something more casual, you'll find an abundance of options to satisfy your taste buds.
3. End the evening with a Broadway show in the Theater District. Choose from a wide range of performances, from musicals to dramas, and experience the magic of Broadway.
Day 2
Saturday Morning:
1. Start your second day with a visit to the Metropolitan Museum of Art (the Met) on the Upper East Side. This world-renowned museum houses an extensive collection of art from various cultures and periods. Plan your visit to focus on your favorite areas, whether it's ancient civilizations, European masters, or contemporary art.
2. For brunch, head to a nearby eatery and indulge in classic New York fare. Try a classic bagel with cream cheese and lox, or opt for eggs Benedict and a bottomless cup of coffee.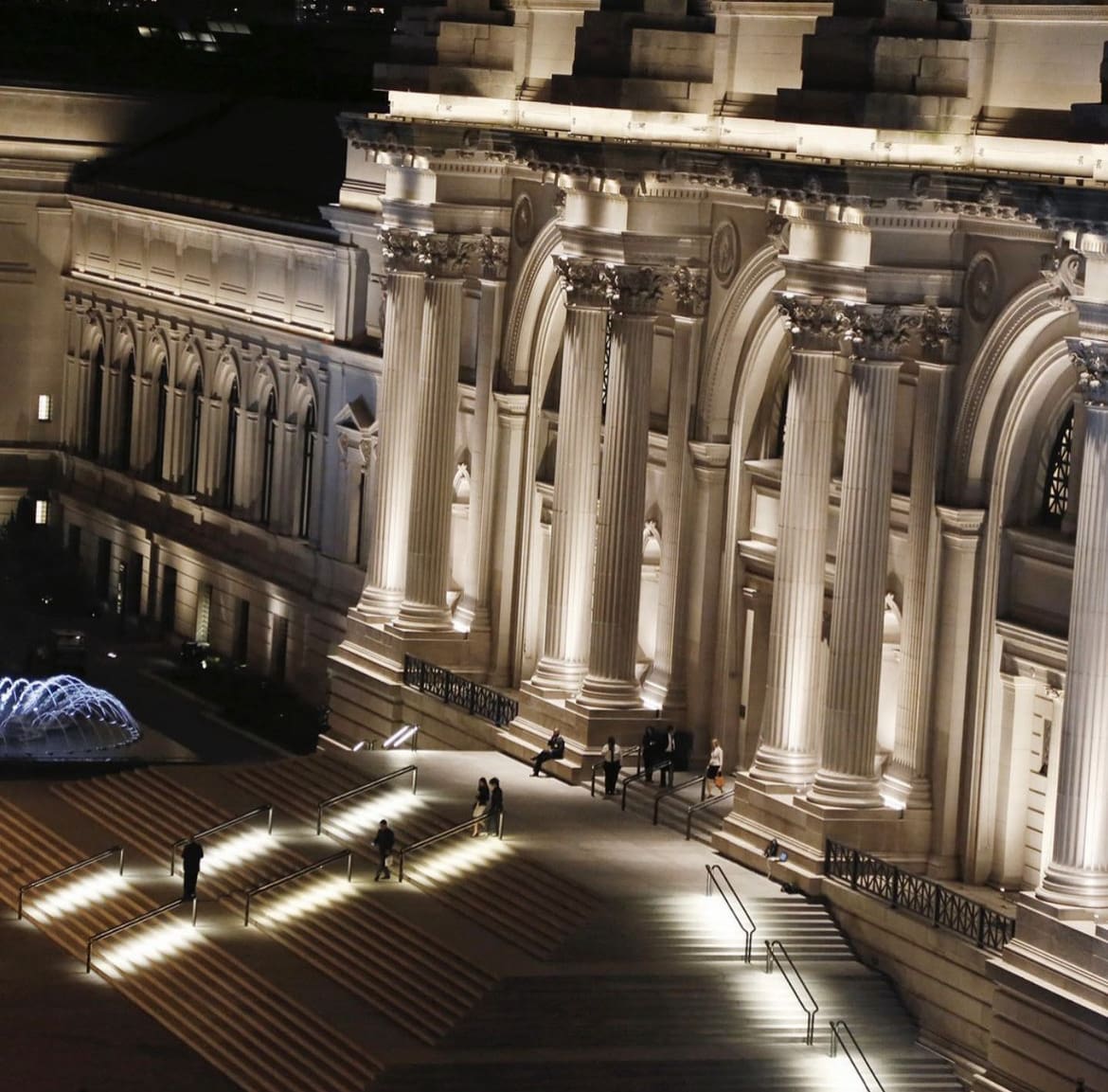 Afternoon:
1. After brunch, take a taxi or subway to Midtown Manhattan and visit the iconic Empire State Building. The observation deck on the 86th floor offers breathtaking 360-degree views of the city. Alternatively, consider visiting Top of the Rock at Rockefeller Center for equally stunning views.
2. Explore the bustling streets of Midtown. Walk through Times Square, surrounded by its dazzling billboards and neon lights. While you're there, grab a souvenir or two from the numerous shops.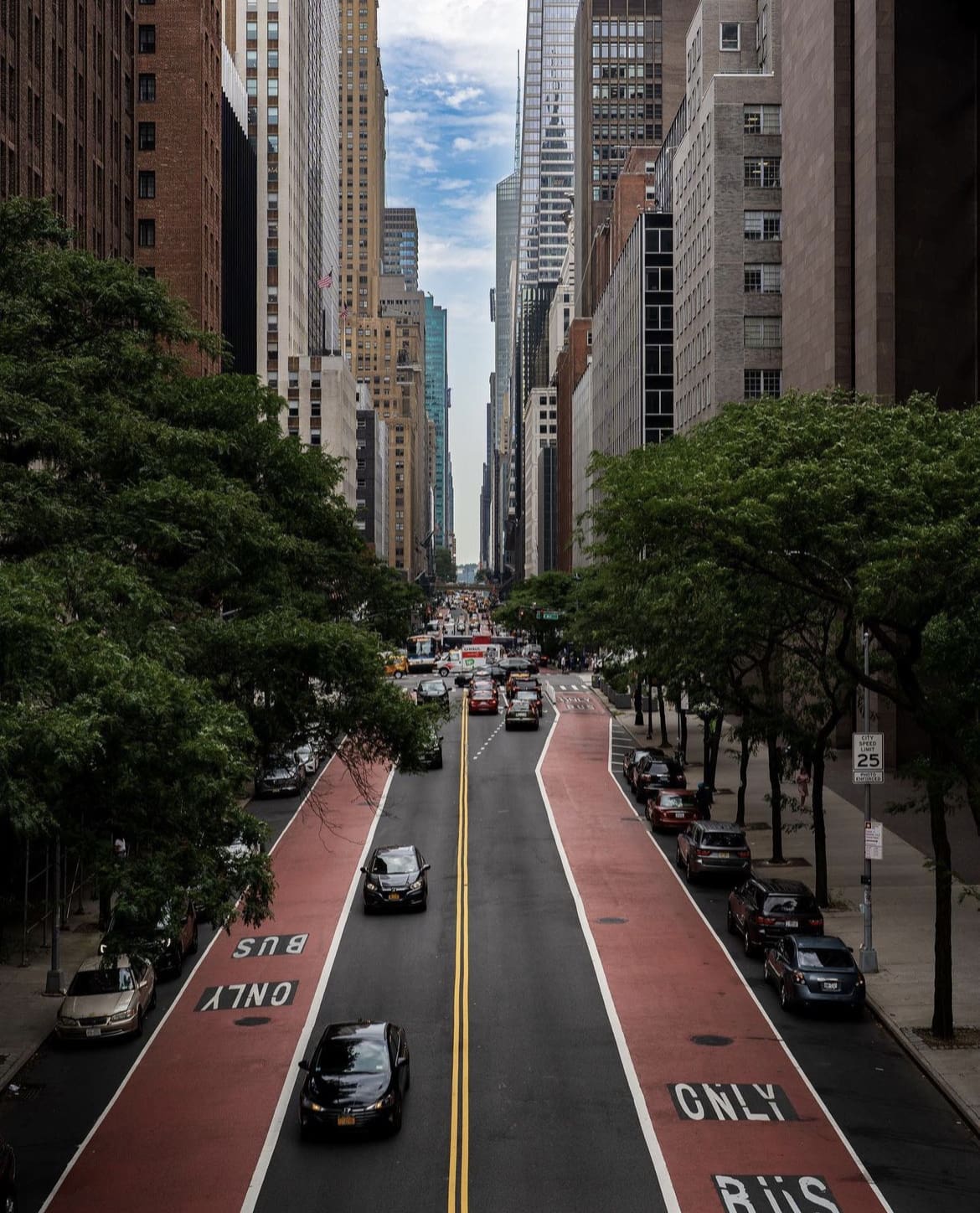 Evening:
1. Make your way to Greenwich Village, a charming neighborhood known for its bohemian atmosphere and historic landmarks. Stroll along the tree-lined streets and explore the unique boutiques and vintage stores.
2. For dinner, dive into the world of New York-style pizza. Numerous pizzerias in the area offer delicious slices, ranging from classic Margherita to creative and innovative toppings.
3. After dinner, visit Washington Square Park, a vibrant gathering place with street performers, musicians, and chess players. Enjoy the lively atmosphere and, if you're lucky, catch a spontaneous performance.
Day 3
Sunday Morning:
1. On your last day, wake up early and head to the Brooklyn Bridge. Beat the crowds and take a morning walk across the historic bridge. Capture stunning views of the Manhattan skyline and the East River as the city wakes up.
2. Once you've crossed the bridge, explore Brooklyn Bridge Park. This waterfront park offers green spaces, playgrounds, and stunning vistas of Lower Manhattan.
3. Treat yourself to a classic Brooklyn-style breakfast, with options ranging from artisanal coffee shops to trendy brunch spots.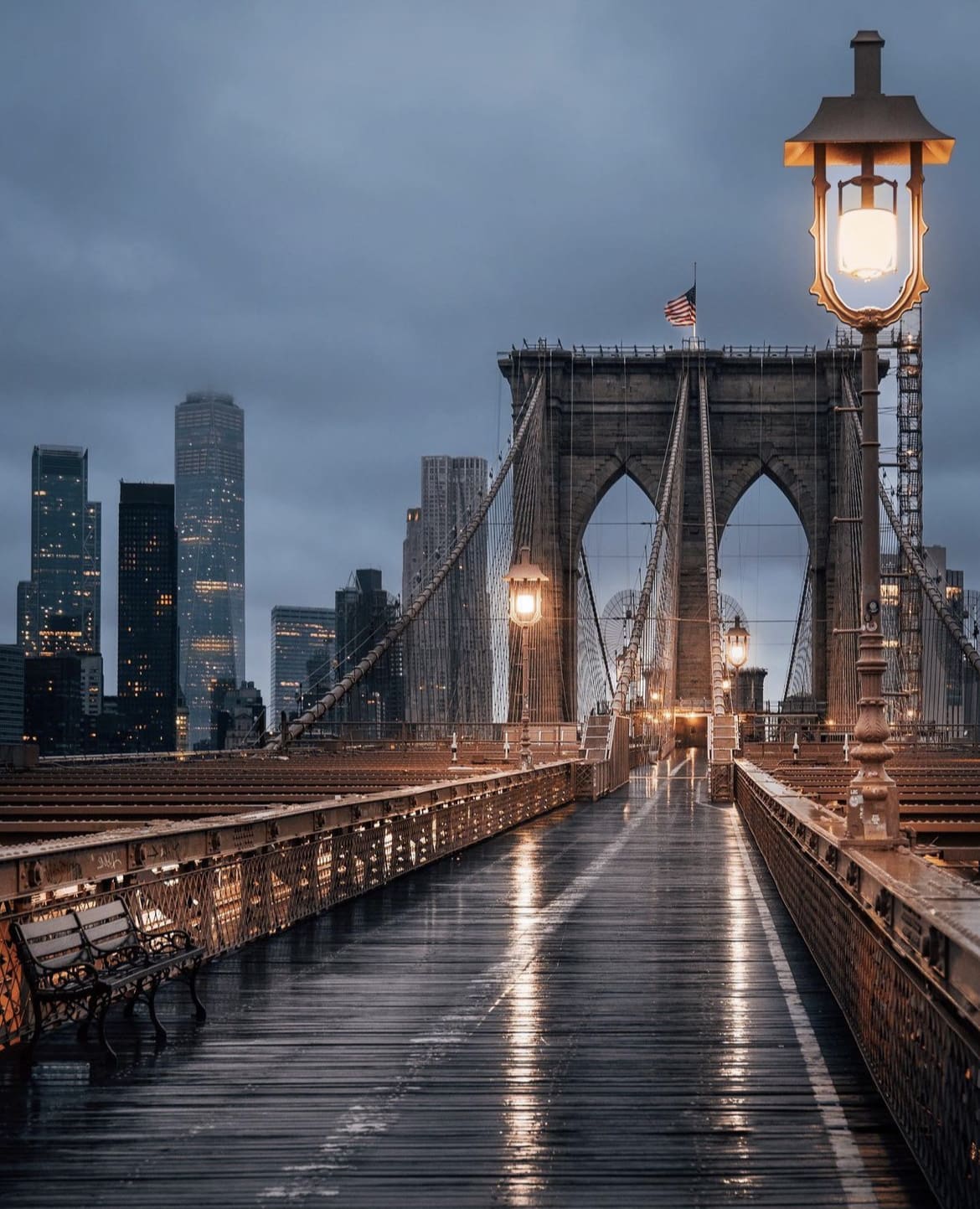 Afternoon:
1. Spend the afternoon discovering the neighborhoods of Brooklyn. Visit the Brooklyn Museum, one of the largest art museums in the United States. Its collection includes a diverse range of artworks, from ancient Egyptian artifacts to contemporary pieces.
2. If you're an art enthusiast, take a guided street art tour of Bushwick. This Brooklyn neighborhood is famous for its vibrant and ever-changing street art scene, with large murals adorning building walls.
Evening:
1. Head back to Manhattan and explore the chic neighborhoods of SoHo and the West Village. These areas are known for their upscale boutiques, art galleries, and trendy eateries.
2. For a memorable farewell to the city, visit the Top of the Standard at the Standard Hotel in the Meatpacking District. This rooftop bar offers breathtaking views of the city skyline, creating a perfect setting to relax with a cocktail.
Remember, New York City has an endless array of attractions and experiences, so adjust this guide to suit your interests and preferences. Plan ahead, and consider purchasing tickets online to save time and skip the lines. Embrace the city's energy and diversity, and savor every moment of your unforgettable weekend in the Big Apple!
Join our community of keen travellers, wildlife enthusiasts and adventure seekers.