More than 40 goats have been killed by a single pride of lions in Namibia over the past three days.
Euphrasius Dawids was the victim of the initial 'purge', when the lions broke through a kraal on his farm in the Torra Conservancy in Kunene region. The predators killed his rams, ewes and kids. Dawids estimates his total loss to be N$40,000 (+-$2,500).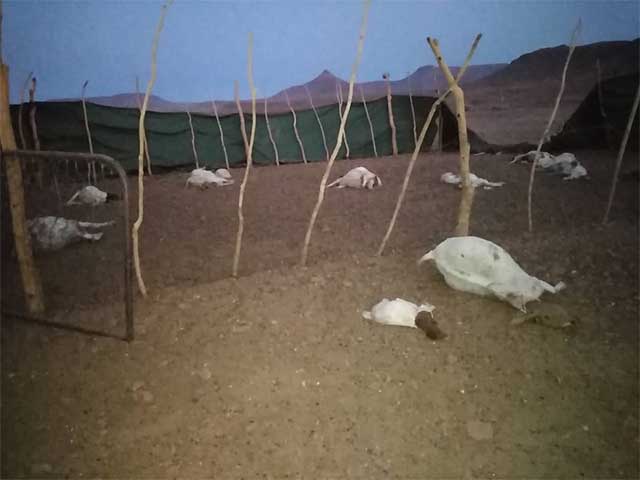 Just two days later, 19 more goats were killed in the same area. Communal farmer Desmond Tsuseb lost 19 animals to the veracious pride. The herd would usually make their way back to the safety of the kraal on their own and were left out on Sunday. This time, the animals didn't make it back and were found dead in the bush near the farmhouse.
Tsuseb said:
"Then we saw them all just bitten to death. Four were eaten, so we suspect there were four lions, one goat per lion. One goat was still alive, but died later"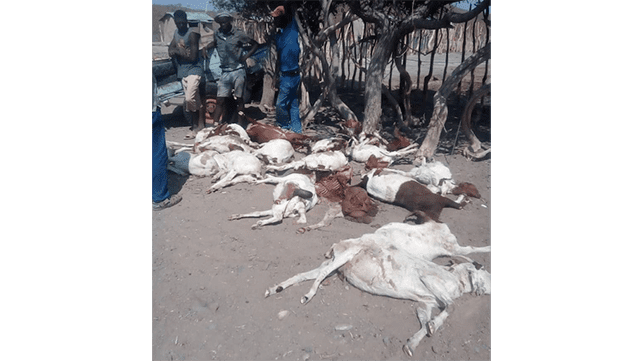 Due to the close proximity, it is suspected that the perpetrators were the same pride of lions.
Various measures, including the use of shadecloth, have been put in place to deter lions from entering livestock kraals across Namibia. These efforts have proven successful as Saturday's slaughter was the biggest in more than a year, according to The Namibian. Before these measures were put in place, major attacks on livestock were more frequent.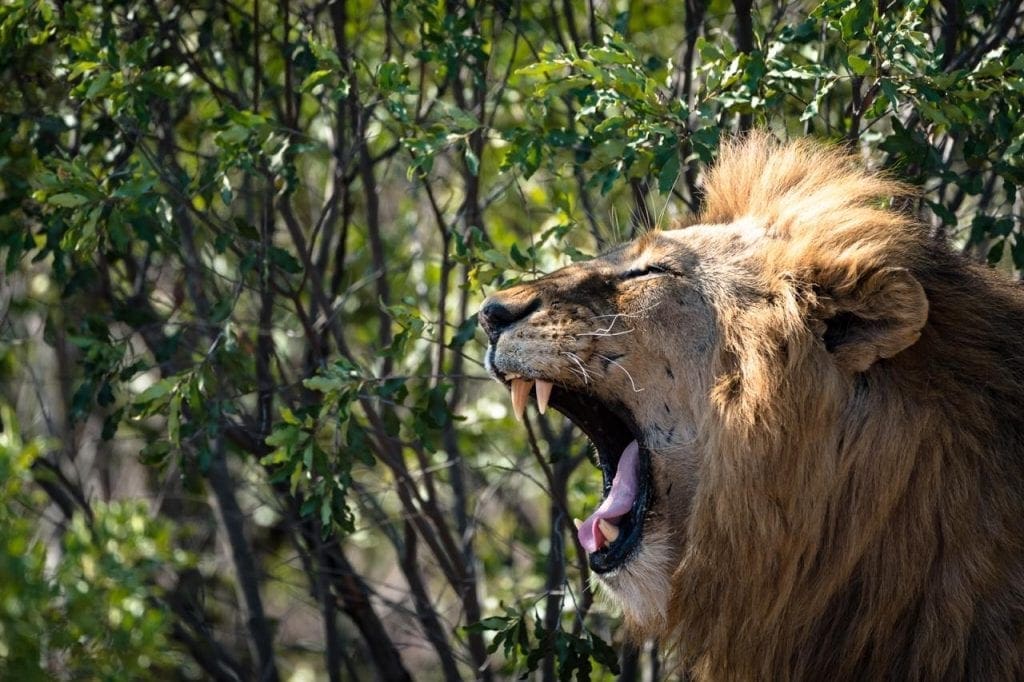 The local farmers point out the drought affecting the region as the reason why lions are turning to livestock for food. The wild game count has decreased by 40% in the last year which has resulted in less wildlife for the lions to prey on.
Izak Smit from DeLHRA (Desert Lions Human Relations Aid) said in response to the attacks:
"The kraal near Bergsig where 25 goats had been killed by lions 3 days ago was only closed with shadecloth on one of the four sides – hence the attack. Farmers should contact us for shadecloth to prevent such losses. The farmer is a friend and collaborator, and we regret his loss. It was a temporary kraal in an area used for emergency drought relief grazing."
Join our community of keen travellers, wildlife enthusiasts and adventure seekers.