The highly anticipated Icon of the Seas, Royal Caribbean International's most innovative vessel to date, is almost ready to embark on its maiden voyage, promising an extraordinary cruising experience for all who step aboard. This impressive vessel is set to be the world's largest cruise ship.
This magnificent cruise ship is designed to be the ultimate family vacation destination, offering an array of features and amenities that will delight passengers of all ages.
Size and Capacity
The Icon of the Seas, part of Royal Caribbean's Icon Class, is a true marvel in terms of its size and capacity. With a length of 1,198 feet and a width of 216 feet, it spans roughly the length of 3.3 football fields and is as wide as 4.1 tractor trailers.
Accommodating up to 5,610 guests based on double occupancy, this cruise ship has a passenger capacity of 7,600, making it one of the largest vessels in the world.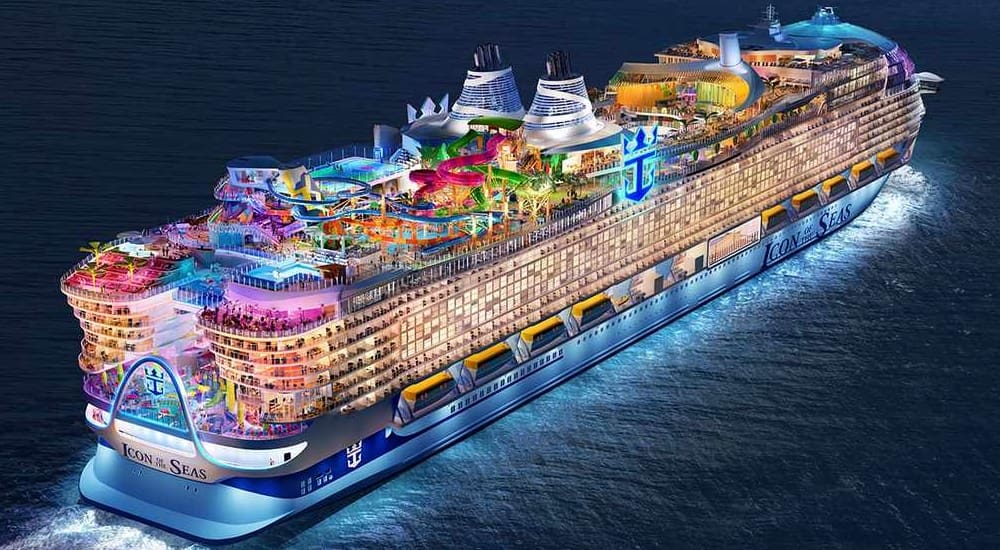 Features and Amenities
Prepare to be amazed by the incredible features and amenities offered by the Icon of the Seas. From the moment you step onboard, you'll be greeted by a world of excitement and adventure.
1. Largest Waterpark at Sea:
Category 6, located on Deck 16, is the largest waterpark at sea. It boasts an impressive array of six waterslides, each with its own record-breaking firsts. These include the 66-degree inclined Pressure Drop, the first open free-fall slide in the cruise industry, and the 46-foot-tall Frightening Bolt, the tallest drop slide at sea.
Additionally, Storm Surge and Hurricane Hunter offer the first 4-person family raft slides at sea, while the Storm Chasers provide cruising's first mat racers.
2. Family-Friendly Neighborhoods
SurfsideSM, a new "stay-all-day" neighborhood designed specifically for families, offers an abundance of adventure for all ages. With a sprawling aquapark for kids and a pool exclusively for adults, there's something for everyone. Bond over thrilling experiences, enjoy delicious bites, and create lifelong memories together.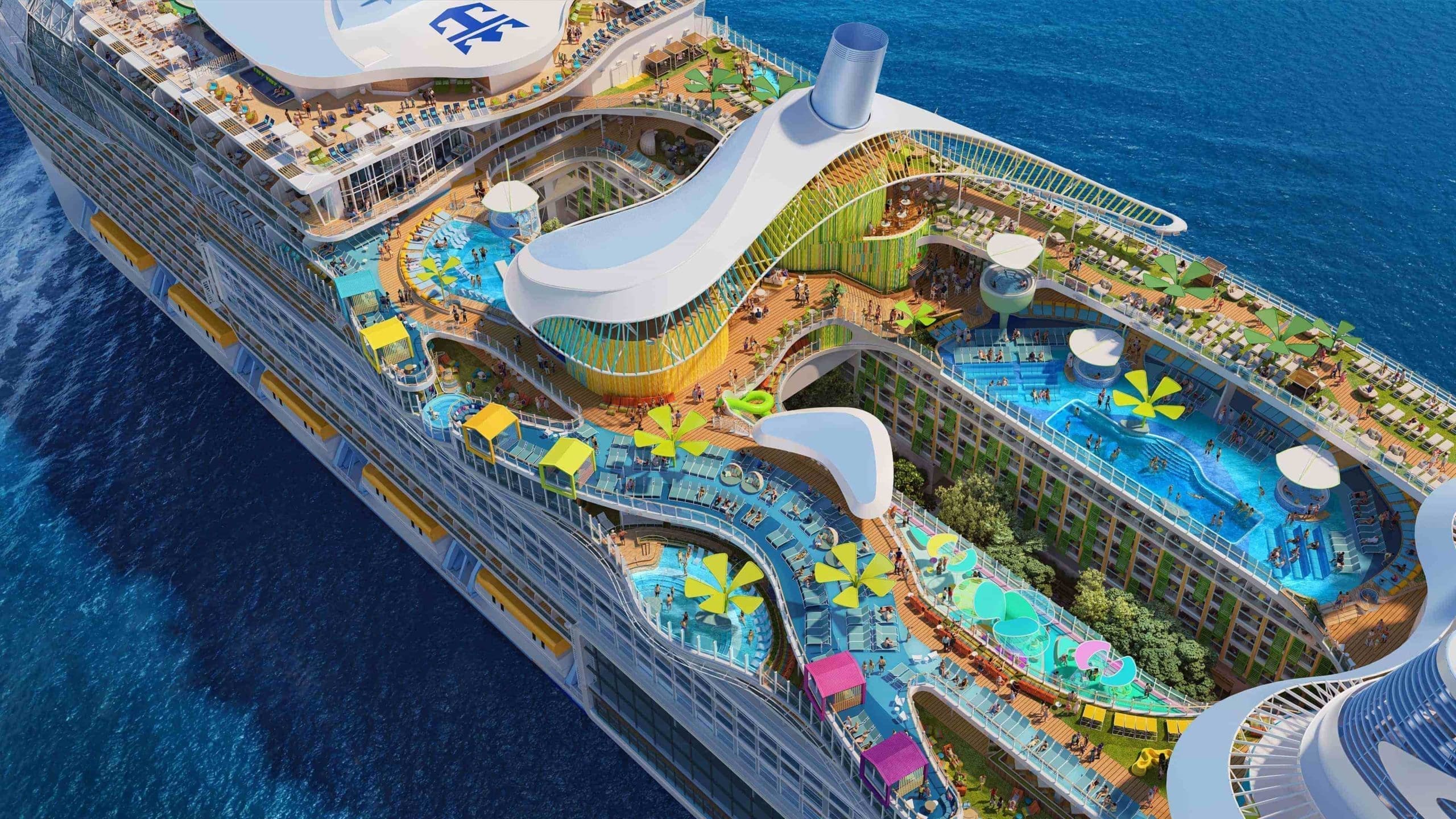 3. Variety of Pools
The Icon of the Seas features seven pools, allowing you to choose a different pool experience every day of the week. Among them is Royal Bay, the largest pool at sea, offering next-level views and an array of infinity edges that keep you connected to the ocean.
4. Unmatched Entertainment
Prepare for unforgettable moments of entertainment onboard the Icon of the Seas. Dial up the daring with thrilling activities, unwind like never before, savor new culinary experiences, and enjoy next-level nightlife. The ship also promises showstopping spectaculars that will leave you in awe.
The Icon of the Seas is scheduled to sail in January.
Join our community of keen travellers, wildlife enthusiasts and adventure seekers.