Calling all edgy and adventurous travelers! If you're seeking an adrenaline-fueled escape, look no further than Hawaii's North Shore. Located on the captivating island of Oahu, this mesmerizing coastal stretch offers an abundance of heart-pounding experiences that will leave you breathless.
From legendary surf breaks and daring cliff jumps to scenic hikes and immersive cultural encounters, the North Shore is a playground for those who crave excitement.
15 Best Things To Do on Hawaii's North Shore
1. Ride the Legendary Waves of Pipeline
For surf enthusiasts, there is no greater thrill than catching a wave at Pipeline. Renowned as one of the world's most dangerous and awe-inspiring surf breaks, this iconic location attracts top surfers from around the globe. Strap on your board and challenge yourself against the massive barrels that relentlessly crash against the reef.
Even if you're not an experienced surfer, witnessing the raw power and beauty of Pipeline's waves is an unforgettable sight. Prepare to be awed and inspired by the true mastery of wave riding.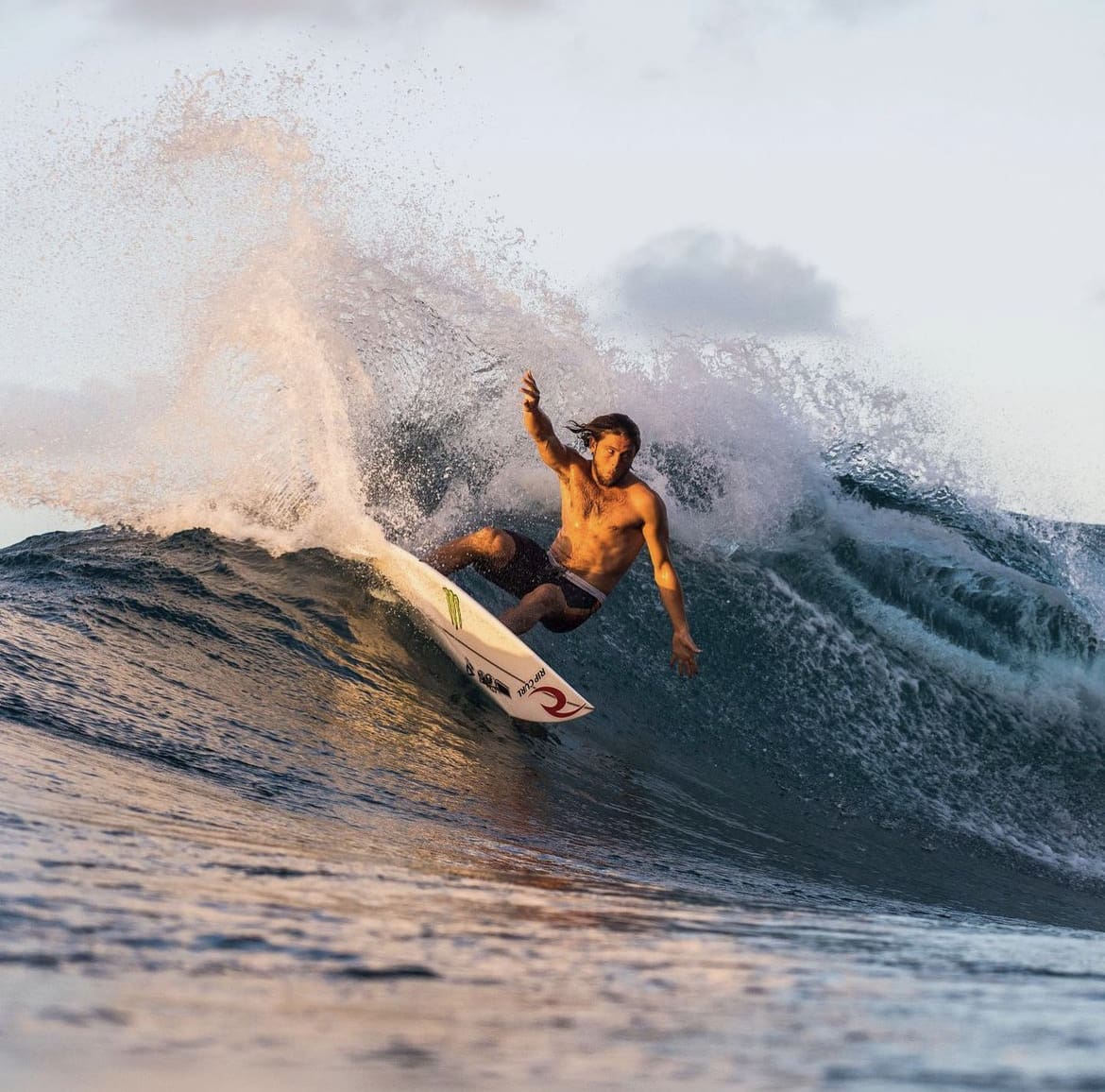 2. Take the Plunge at Waimea Bay's Rock Jumps
If you're seeking an adrenaline rush, head to Waimea Bay and leap from its famous rock jumps. Perched on the northeastern shore of the island, Waimea Bay boasts towering cliffs that beckon daredevils. Summon your courage, take a deep breath, and defy gravity as you plunge into the crystal-clear waters below.
Whether you choose a modest jump or an audacious dive, the thrill of this exhilarating experience will stay with you forever. Feel the rush as you freefall through the air, embracing the exhilarating moment before the refreshing splash.
3. Explore the Untamed Beauty of Kaena Point
For nature lovers and hikers, a trek to Kaena Point is a must. This remote and untouched coastline offers a challenging trail that rewards you with breathtaking views and an opportunity to connect with nature. As you venture along the path, you'll encounter dramatic cliffs, wild coastal vegetation, and perhaps even spot a Hawaiian monk seal basking in the sun.
The sense of isolation and rugged beauty at Kaena Point will transport you to another world. Let the untouched landscapes and the serenity of the surroundings awaken your spirit of adventure.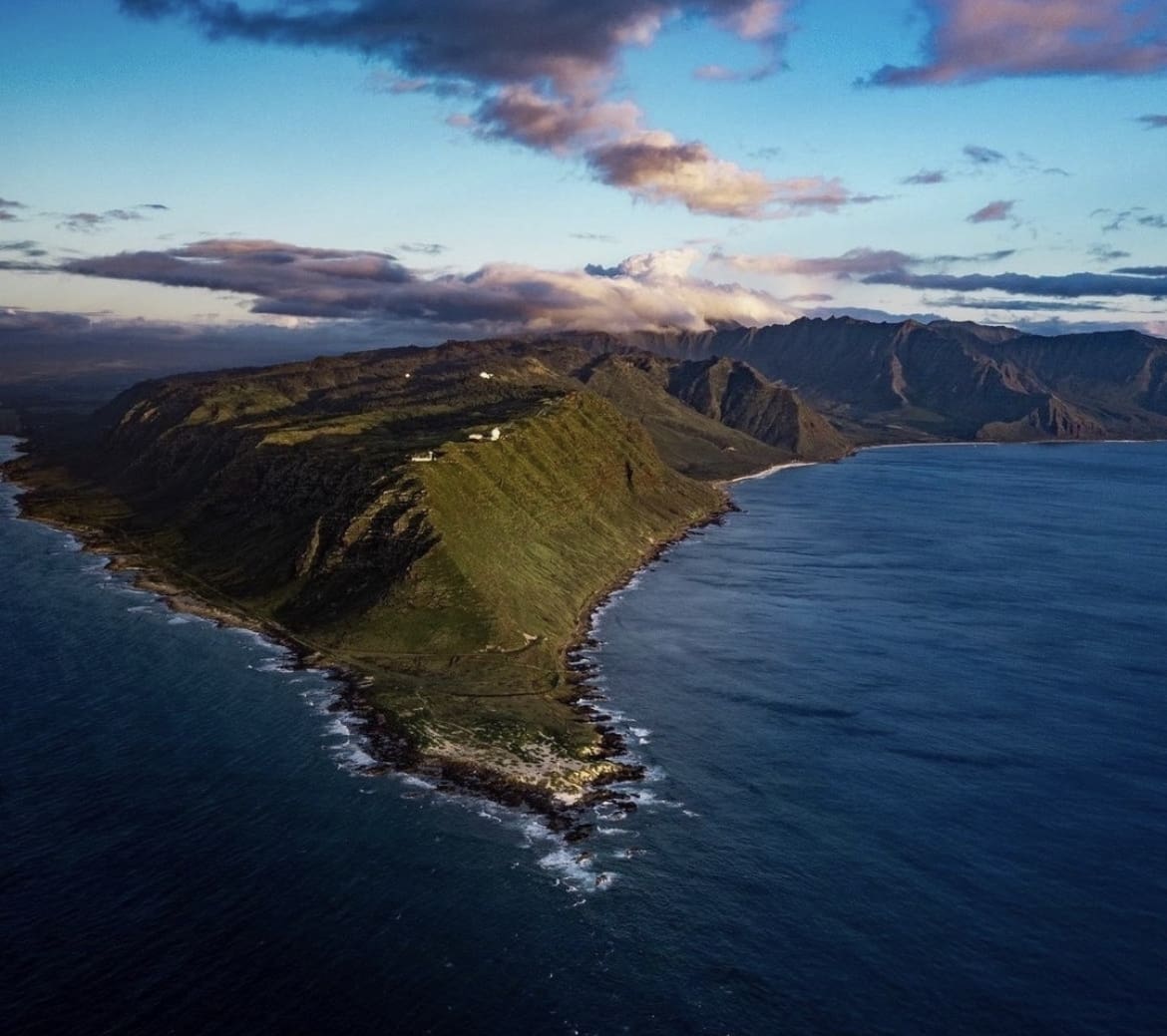 4. Witness the Thrilling Surf at Sunset Beach
Visit Sunset Beach, a mecca for surfers and spectators alike, and be mesmerized by the raw power of the ocean. With its massive swells and world-class breaks, this iconic beach offers a front-row seat to adrenaline-pumping surf sessions. Watch in awe as skilled surfers take on the towering waves, showcasing their agility and fearlessness.
Sunset Beach guarantees an adrenaline rush and an appreciation for the true artistry of wave riding. Marvel at the incredible displays of skill and witness the unyielding force of nature.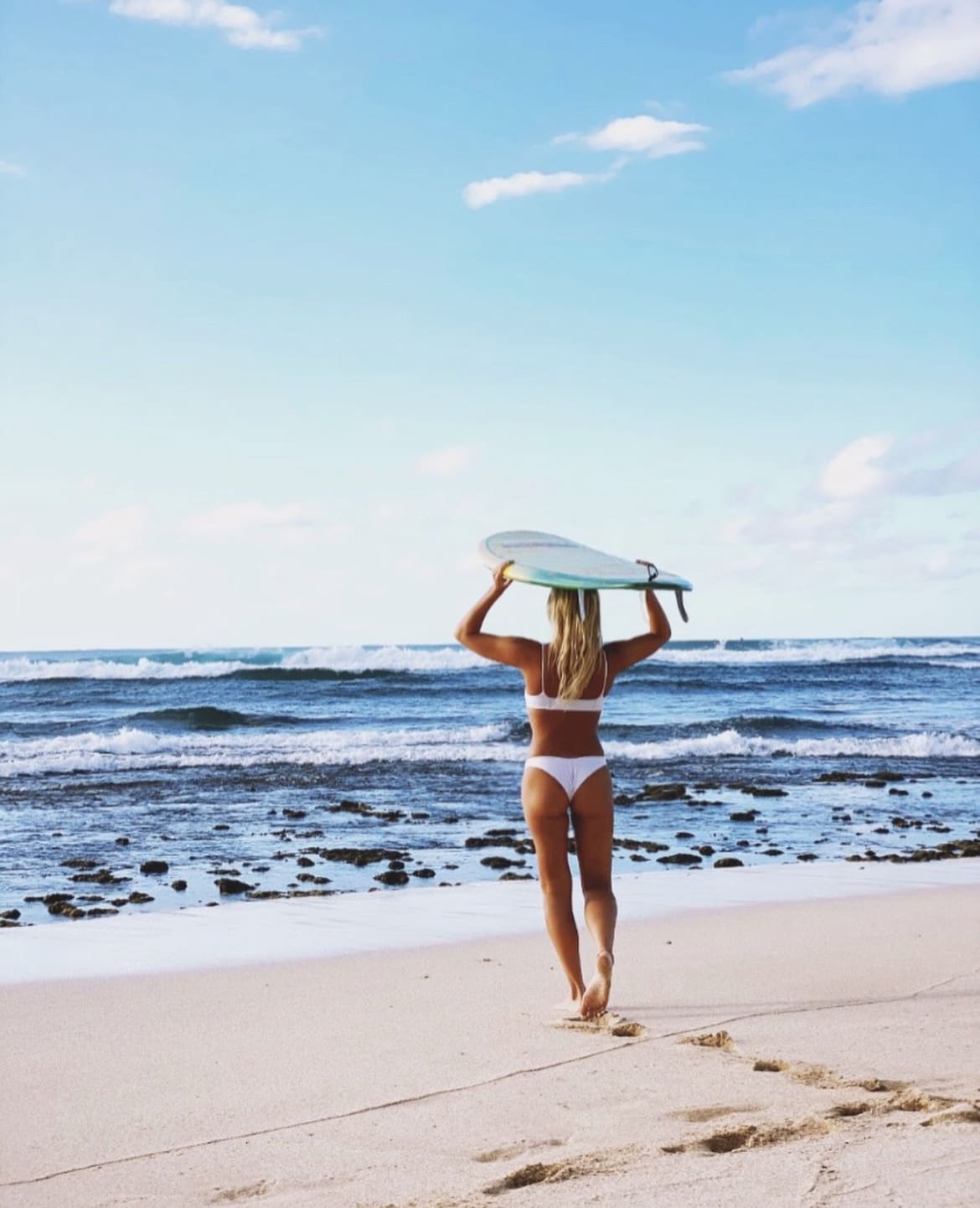 5. Kayak to Mokuleia Islands
Embark on a thrilling kayaking adventure to the Mokuleia Islands, located just off the North Shore's coast. Paddle through crystal-clear waters, exploring hidden coves and admiring the stunning shoreline. Keep an eye out for playful dolphins, graceful sea turtles, and colorful tropical fish as they navigate the marine playground.
This immersive experience allows you to connect with the ocean's wonders and revel in the natural beauty surrounding you. Embrace the rhythmic strokes of your paddle and let the beauty of the islands captivate your soul.
6. Dive into Underwater Marvels at Shark's Cove
For those seeking an underwater thrill, head to Shark's Cove—a world-renowned snorkeling and diving spot. Despite its
name, this marine sanctuary is teeming with diverse aquatic life, including vibrant coral formations, tropical fish, and, occasionally, harmless reef sharks. Strap on your snorkeling gear and explore the vibrant underwater world, immersing yourself in the tranquility and awe-inspiring beauty beneath the waves. Dive into the depths and uncover the hidden treasures that lie beneath the surface.
7. Experience the Rush of Skydiving
Elevate your adventure to new heights by skydiving over Hawaii's North Shore. Feel the adrenaline coursing through your veins as you soar above the coastline, taking in panoramic views of the azure waters and lush landscapes below. Take the leap of faith, freefalling through the sky, before your parachute opens, guiding you gently back to solid ground.
This unforgettable experience will leave you with a newfound appreciation for the sheer exhilaration of life. Embrace the freedom of flight and let the breathtaking scenery take your breath away.
8. Challenge Yourself on a Zipline Tour
Embark on a zipline tour that whisks you through the North Shore's verdant forests and dramatic landscapes. Strap into a harness, feel the wind against your face, and let gravity pull you across thrilling ziplines suspended high above the ground.
Admire the stunning vistas, lush valleys, and cascading waterfalls that unfold beneath you, immersing yourself in the untouched beauty of the island. Glide through the air and feel the rush of adrenaline as you conquer each zipline.
9. Try Stand-Up Paddleboarding at Haleiwa Beach
Embrace the challenge of stand-up paddleboarding (SUP) at Haleiwa Beach, a popular spot for this thrilling water sport. Stand atop your board, paddle in hand, and glide along the calm waters, navigating through gentle waves.
Feel the rhythm of the ocean beneath your feet and revel in the sense of accomplishment as you conquer the art of SUP while taking in the picturesque shoreline. Balance your way through the shimmering waters and let the tranquility of the ocean wash over you.
10. Discover the Underwater World with Scuba Diving
Plunge into the depths of the Pacific Ocean and embark on a scuba diving adventure to explore vibrant coral reefs and encounter fascinating marine life.
Hawaii's North Shore offers a variety of diving sites suitable for both beginners and experienced divers. Descend into a realm of colorful fish, graceful sea turtles, and unique underwater formations, immersing yourself in an otherworldly experience that will leave you awe-inspired. Dive into the unknown and unlock the secrets of the deep blue.
11. Embark on a Horseback Riding Excursion
Unleash your inner cowboy or cowgirl and embark on a horseback riding adventure through the North Shore's picturesque landscapes. Amble along scenic trails, passing through lush valleys and fragrant eucalyptus forests.
Connect with your noble steed as you explore hidden corners of the island, embracing the serenity of nature and the freedom that comes with riding on horseback. Let the rhythmic clip-clop of hooves and the sweeping views carry you to a place of tranquility.
12. Go Off-Roading in an ATV
Satiate your thirst for adventure with an off-roading excursion on an all-terrain vehicle (ATV). Tear through rugged trails, traverse muddy paths, and conquer challenging terrain as you explore the North Shore's backcountry.
Feel the rush of adrenaline as you navigate through dense forests and splash through muddy puddles, all while enjoying the stunning scenery that unfolds before you. Let the power of the ATV and the thrill of off-roading ignite your spirit of exploration.
13. Test Your Balance with Kiteboarding
Harness the power of the wind and experience the thrill of kiteboarding, a high-energy water sport popular on the North
Shore. Feel the adrenaline surge as you launch yourself into the air, propelled by the force of the kite, and gracefully land on the waves below. Whether you're a beginner or an experienced kiteboarder, the North Shore's consistent winds and pristine waters offer an ideal playground for this exhilarating activity. Ride the wind, feel the ocean spray, and let the kite carry you to new heights.
14. Immerse Yourself in Cultural Heritage at Polynesian Cultural Center
Take a break from the adrenaline-fueled adventures and delve into the rich cultural heritage of Hawaii and the Pacific Islands at the Polynesian Cultural Center. Engage in interactive exhibits, witness captivating performances, and learn about the traditions, music, and dance of Polynesia.
Immerse yourself in the vibrant tapestry of cultures and gain a deeper understanding of the region's fascinating history. Let the beauty of Polynesian culture and hospitality leave a lasting impression on your journey.
15. Indulge in Local Delicacies at North Shore Food Trucks
End your adventure-filled day by treating your taste buds to the flavors of Hawaii at the North Shore's famous food trucks. From succulent shrimp plates to mouthwatering acai bowls, shave ice to fresh poke, the diverse array of culinary delights will leave you craving for more.
Sample the local specialties, savor the fusion of flavors, and embrace the laid-back atmosphere as you dine al fresco. Let the tantalizing aromas and unique tastes of Hawaii's cuisine provide a perfect ending to your North Shore escapades.
Hawaii's North Shore is a haven for the edgy and adventurous traveler, offering an array of heart-pounding activities and breathtaking experiences. From conquering legendary surf breaks and cliff jumps to exploring untouched landscapes and immersing yourself in the local culture, this captivating region has something to offer every thrill-seeker.
So, gear up, step out of your comfort zone, and let the North Shore of Hawaii ignite your spirit of adventure with unforgettable memories that will last a lifetime. Embrace the thrill of the unknown, soak in the beauty of nature, and let your journey on the North Shore be a testament to the daring spirit within you.
How To Get To Hawaii's North Shore
Getting to Hawaii's North Shore requires some planning, but the journey is well worth it. Here are a few brief points on how to get to the North Shore:
1. Fly to Honolulu: Most travelers will first fly into Honolulu International Airport, located on the island of Oahu. This major airport serves as the main gateway to Hawaii.
2. Rent a Car: To explore the North Shore at your own pace, it's recommended to rent a car at the airport. This provides flexibility and allows you to easily reach the North Shore's various attractions and activities.
3. Drive from Honolulu: From Honolulu, the drive to the North Shore takes approximately 1 hour, depending on traffic conditions. Take the H-2 or H-1 highway, and then merge onto Kamehameha Highway (Route 99) to reach the North Shore.
4. Public Transport: If you prefer not to drive, public transportation is an option. The Oahu public bus system, known as TheBus, operates routes from Honolulu to the North Shore. However, note that bus schedules and frequency may vary, so plan accordingly.
5. Shuttle Services: Some shuttle services and tour companies offer transportation from Honolulu to the North Shore. These services can be convenient if you prefer a hassle-free option or if you're joining a guided tour.
6. Consider Traffic Conditions: Traffic on Oahu, particularly during peak hours, can be heavy, especially around Honolulu. Plan your travel accordingly, allowing for extra time if needed.
7. Accommodation Choices: The North Shore offers various accommodation options, including resorts, hotels, vacation rentals, and beachfront cottages. Consider booking your accommodation in advance to secure your preferred choice.
8. Explore the Island: While visiting the North Shore, take the opportunity to explore the rest of Oahu. The island offers diverse attractions, such as Waikiki Beach, Pearl Harbor, Diamond Head, and the bustling city of Honolulu.
Remember to check local travel advisories, road conditions, and any specific guidelines or restrictions in place. With proper planning, you'll be on your way to experiencing the natural beauty and adventurous spirit of Hawaii's North Shore.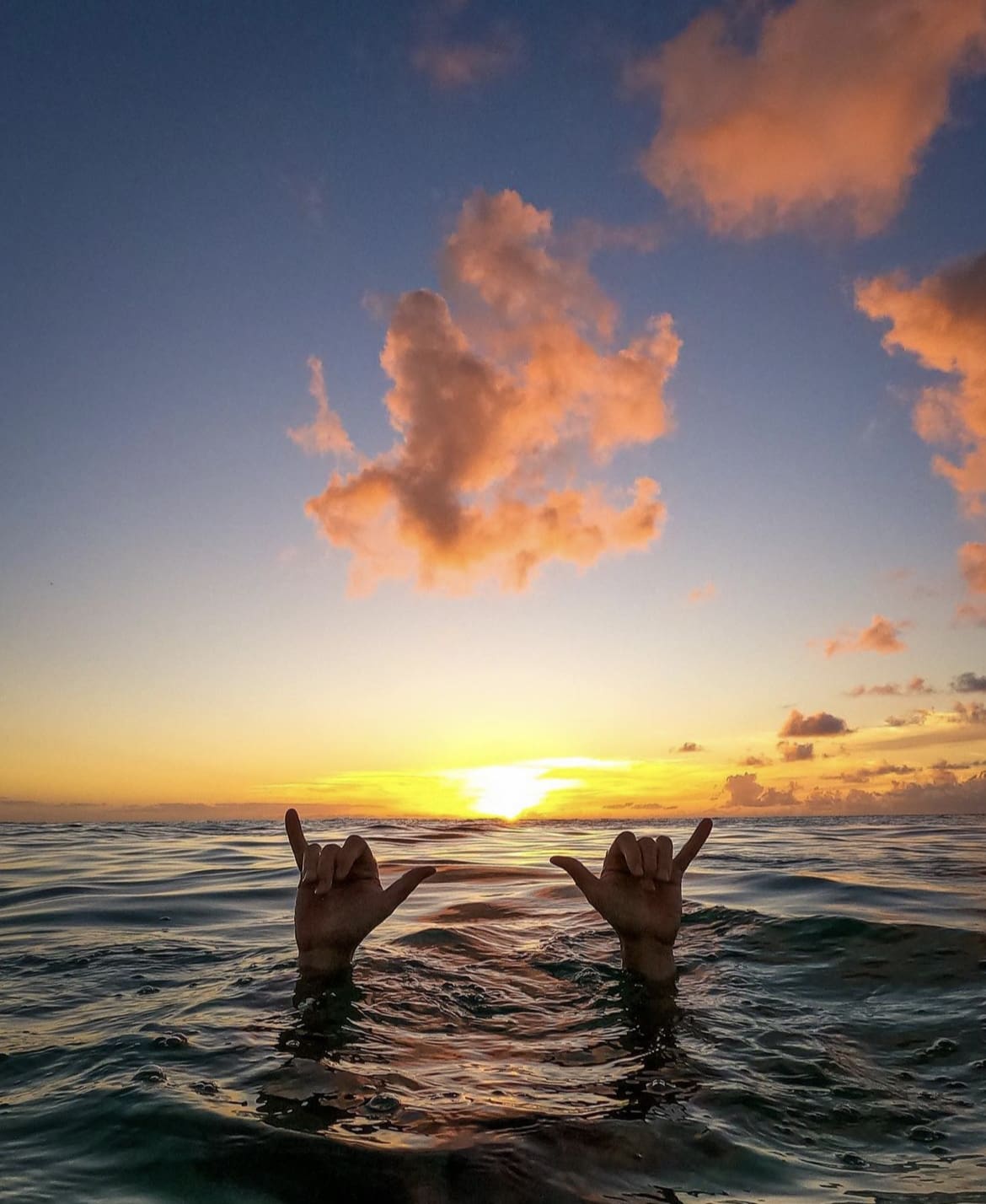 The Best Time To Visit Hawaii's North Shore
The best time to visit Hawaii's North Shore depends on your preferences and the activities you plan to engage in. Here are a few key points to consider:
1. Surfing: If you're a surfing enthusiast or want to witness big wave action, the winter months of November to February are ideal. During this time, the North Shore experiences massive swells, attracting professional surfers from around the world. You can witness thrilling competitions and iconic surf breaks like Pipeline in their full glory.
2. Snorkeling and Diving: For underwater exploration, the summer months of May to September offer the best conditions. The waters are generally calmer, providing excellent visibility for snorkeling and diving. You'll have a chance to encounter vibrant marine life, explore coral reefs, and even swim with sea turtles.
3. Hiking and Outdoor Activities: The North Shore's hiking trails and outdoor activities are enjoyable year-round. However, the spring and fall months of April to June and September to October offer more moderate temperatures and less rainfall. This makes it comfortable to explore the scenic landscapes, waterfalls, and coastal trails without extreme heat or wet conditions.
4. Crowds and Accommodation: Keep in mind that the peak tourist season in Hawaii, including the North Shore, coincides with major holidays and school vacations. This means more crowds and potentially higher accommodation rates. If you prefer fewer tourists and more affordable prices, consider visiting during the shoulder seasons of spring and fall.
5. Local Events: Check the local events calendar as there may be festivals, surf competitions, or cultural celebrations happening on the North Shore. Attending these events can add an extra layer of excitement and cultural immersion to your visit.
Ultimately, the best time to visit the North Shore depends on your personal preferences and the activities you wish to experience. Whether you're seeking thrilling waves, tranquil snorkeling spots, or picturesque hikes, Hawaii's North Shore has something to offer year-round.
Join our community of keen travellers, wildlife enthusiasts and adventure seekers.