Nestled along Florida's stunning Gulf Coast, the picturesque city of Venice beckons beach lovers with its pristine sandy shores and crystal-clear turquoise waters. Renowned for its enchanting coastal beauty and laid-back atmosphere, Venice boasts a collection of exquisite beaches that captivate visitors from near and far.
Whether you seek solitude, adventure, or simply a tranquil escape, the best beaches in Venice offer an idyllic setting to unwind and immerse yourself in nature's splendor. Join us on a virtual journey as we explore the hidden treasures and highlights of these breathtaking coastal havens, inviting you to discover the allure of Venice's sun-kissed shores.
Here are the top 10 beaches in Venice, Florida
1. Venice Beach
Venice Beach, in Florida, is a beautiful coastal destination known for its stunning shoreline and recreational opportunities. Certified as a Blue Wave Beach, Venice Beach offers a picturesque view of the Venice Public Fishing Pier and provides ample opportunities to spot dolphins and shorebirds.
The beach is maintained by Sarasota County and features an iconic "sail" style pavilion, along with a restroom building that dates back to 1964. Visitors can enjoy free parking, lifeguard services, and a concession area. The Beach is a popular spot for seashell hunting and diving near the reef located a quarter-mile offshore.
Apart from its scenic beauty, Venice Beach offers various activities such as fishing, kayaking, paddleboarding, jet skiing, and parasailing. Additionally, the area surrounding Venice Beach offers charming shops, dining options, and historical homes along its main street, making it a delightful place to explore.
With its rich coastal charm and diverse recreational options, Venice Beach, Florida, is a must-visit destination for beach lovers and outdoor enthusiasts alike.
2. Brohard Beach and Paw Park
Brohard Beach and Paw Park, is a unique area that welcomes canine companions to join their human friends on the beach. It is the only beach in the area where dogs are allowed.
The park features a fenced dog play yard, which leads to the dog-friendly beach area. The beach is split into two sections: one for larger dogs and another for smaller dogs. Amenities at Brohard Beach and Paw Park include picnic tables, benches, showers, drinking fountains for both humans and dogs, as well as pet waste bags for easy cleanup. The park is open daily from 7 a.m. to dusk
The park has double-gated entries and provides a mix of shady and sunny spots. It also features benches, picnic tables, and a drinking/cleanup station for dogs. Restrooms are available nearby for visitors. The beach adjacent to the park allows dogs to run off-leash and enjoy the sand and water. It is the only off-leash dog beach in Sarasota County.
It's important for dog owners to observe the posted signage that indicates where the dog beach ends. Additionally, responsible pet owners are encouraged to pick up after their pets and dispose of waste bags in the provided trash receptacles. The park's facilities and beach area are well-maintained, and the recent improvements include a cooler concrete walkway that meets ADA slope requirements.
3. Caspersen Beach
Caspersen Beach, located in Venice, Florida, is known for its natural beauty and unique features. It is renowned as one of the best shelling beaches in the area, offering visitors the opportunity to find prehistoric sharks' teeth .
The beach spans over 1.5 miles and is characterized by its clear blue waters and undeveloped surroundings. Caspersen Beach is often referred to as the "Shark Tooth Capital of the World" due to the abundance of fossilized shark teeth that can be found along its shoreline. The beach is a popular destination for both locals and tourists, attracting visitors who are interested in collecting these fascinating relics.
In addition to its shelling opportunities, Caspersen Beach also features nature trails that pass through various habitats, including freshwater and saltwater marshes, mangroves, and tidal flats. The beach offers amenities such as picnic facilities, a fishing pier, a canoe launch, restrooms, and a playground.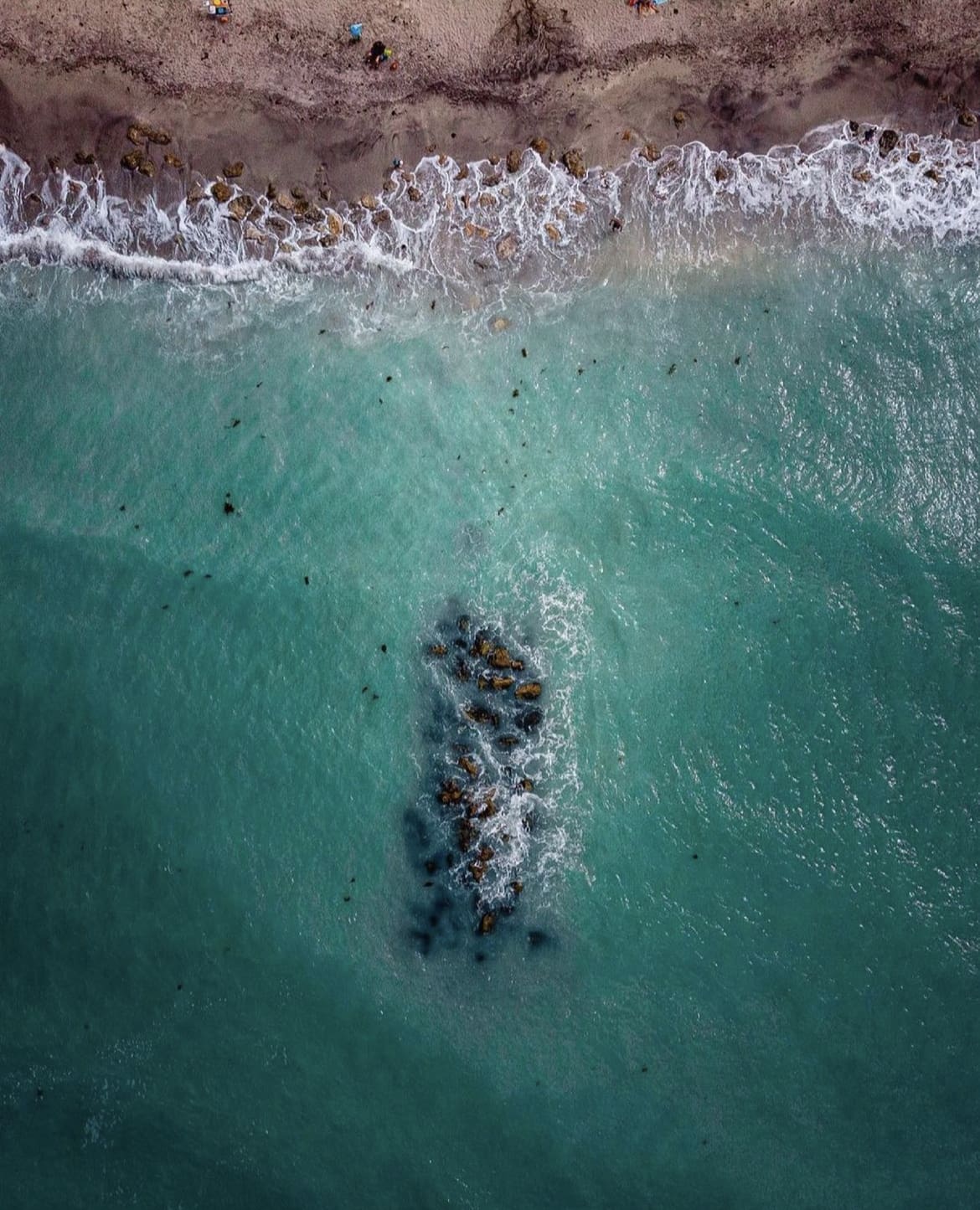 4. Nokomis Beach
Nokomis Beach is a quiet and peaceful public beach located on Casey Key, a barrier island off Florida's western coast in the Gulf of Mexico. It is considered one of the best beaches in Florida due to its beautiful, clear water and pleasant sand. Unlike many other Gulf of Mexico beaches, Nokomis Beach is not overdeveloped, maintaining its natural beauty and offering a family-friendly and laid-back ambiance.
Nokomis Beach is Sarasota County's oldest public beach and features several amenities such as swimming areas, lifeguards on duty, a boardwalk, canoe/kayak launch, boat ramp and dock on the bayside, picnic shelters, a playground, volleyball courts, and beachside and restrooms.
Visitors to Nokomis Beach can enjoy more than 14 miles of stunning seashore, and the area is known for its plentiful seashells, making it a popular spot for shell collectors. The beach offers breathtaking sunset views, and there are opportunities for bird watching and wildlife observation.
The beach also hosts a popular drum circle, where visitors can enjoy the rhythmic beats and connect with spirituality.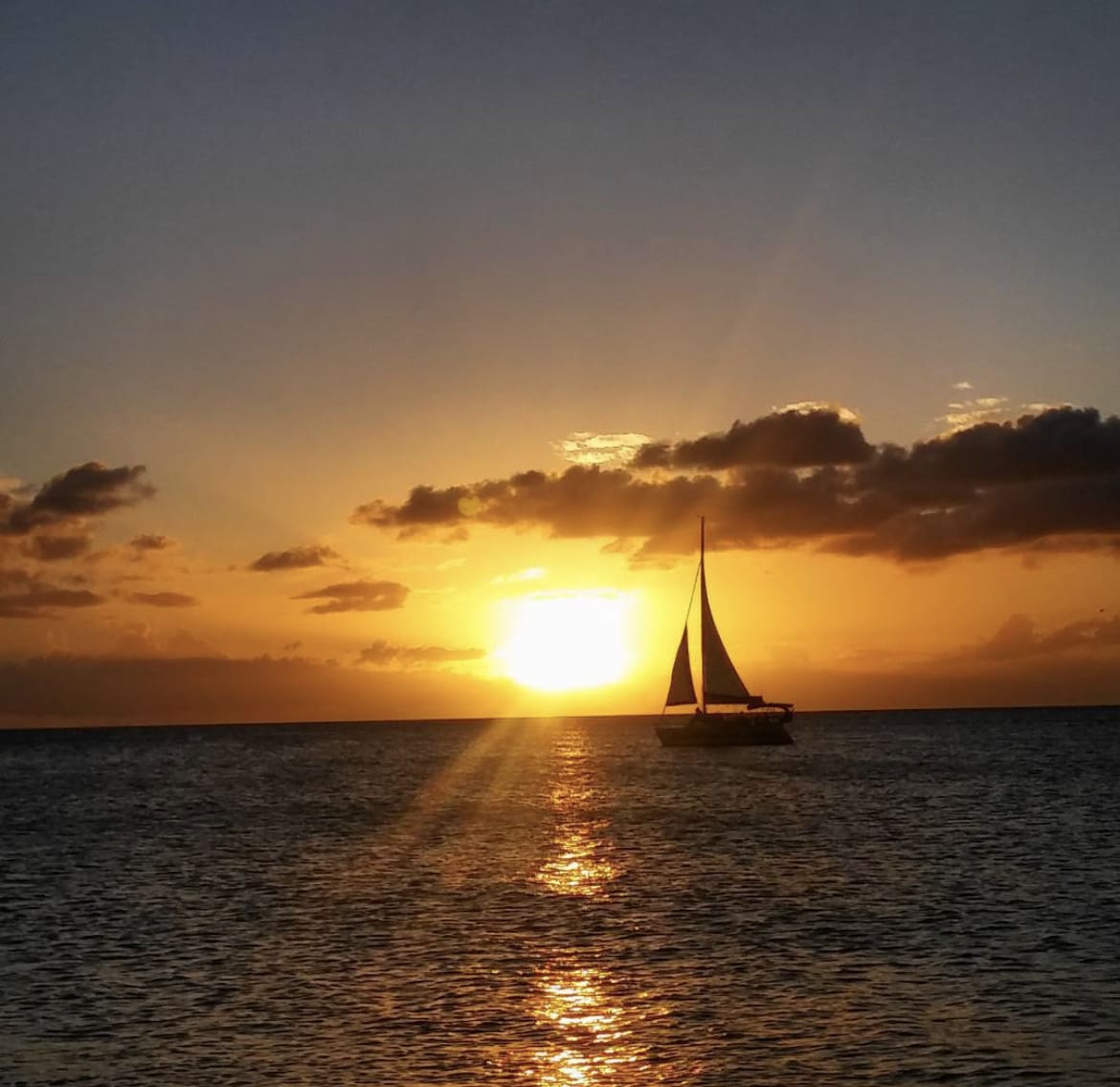 5. Manasota Beach
Manasota Beach is located on the north end of Manasota Key, south of Venice, in Sarasota County, Florida. It offers approximately 1,400 feet of beachfront and spans 14 acres.
The beach provides ample space for walking, shelling, and shark tooth hunting, and it offers stunning views of the Gulf of Mexico, particularly during sunsets. Visitors can also enjoy various recreational activities such as fishing, canoeing, kayaking, and volleyball. The beach features amenities like lifeguards, boardwalks, boat ramps, docks, picnic areas with grills, restrooms, and parking facilities.
Manasota Beach is known for its tranquil atmosphere and is often less crowded compared to other beaches in Sarasota County. It is a family-friendly destination and offers opportunities for wildlife viewing, including birdwatching and occasional dolphin and manatee sightings. With its beautiful shoreline, clear blue waters, and laid-back vibe, Manasota Beach is a popular spot for both locals and visitors to enjoy a relaxing day by the sea.
6. Venice North Jetty Beach
Venice North Jetty Beach, located in Nokomis, Florida, is a beautiful beach destination offering a range of activities and amenities. It is known for its secluded location and excellent cleanliness. The beach provides a serene environment with turquoise waters and a shallow drop, making it ideal for swimming, especially for families with children.
Visitors can relax in the sand, watch boats offshore, and enjoy romantic walks along the shore, with colorful seashells and shark teeth often washed ashore, particularly after storms. The beach offers amenities such as picnic tables, barbecue grills, volleyball nets, and a playground for children. Visitors also have the opportunity to rent kayaks and explore the coast.
North Jetty Beach is less crowded compared to more famous beaches like Siesta Key, and it provides ample parking, picnic pavilions, clean restrooms, and showers. Nature enthusiasts can enjoy watching pelicans, dolphins, and various boats passing through the channel. The jetty itself is a popular spot for fishing or taking leisurely walks, and there are places for lawn chairs alongside the channel.
In terms of surfing, the North Jetty Beach in Venice is considered ground zero for the Gulf Coast surf scene. It attracts a large crowd and holds significant swells. The jetties and hard-packed sandbars create ideal conditions for surfers, and the waves can be steeper, faster, and hollower during wintertime lows. The North Jetty is particularly known for its consistency and suitability for intermediate to advanced surfers.
7. Service Club Park Beach
Service Club Park Beach is a small but beautiful beach park. It offers a clean beach environment with a boardwalk that provides access to the shore and ocean views.
The park features covered picnic pavilions with separate areas and tables along the boardwalk, allowing visitors to enjoy a meal while enjoying the beach view. Other amenities at the park include bathrooms, showers, sand volleyball courts, grills, a bike rack, a playground, and a large parking lot.
It is known for being less crowded compared to larger parks in the area, making it a recommended spot for a quieter and more relaxed beach experience.
Visitors also often find fossilized shark's teeth in the beach sands, adding to the charm of the park.
8. South Venice Beach
South Venice Beach, is a popular destination and well-known for its beautiful coastline.
The South Venice Beach Ferry provides convenient transportation to the beach for residents and visitors alike. The South Venice Civic Association works alongside the South Venice Beach Endowment Trust to preserve and maintain the beach area.
The beach is situated on the edge of the Laguna di Venezia and offers a sandy shore with pristine waters. Many of the beaches in this region have received prestigious Blue Flag certification, highlighting their cleanliness and quality. The South Venice Beach Ferry operates on specific days, and ferry passes can be purchased at the South Venice Civic Association office.
Venice Beach, including South Venice Beach, offers a unique experience with its canals, beachfront boardwalk, pier, and lively atmosphere. It is a hidden gem in the Venice area and a popular place to visit and live.
9. Venice Fishing Pier Beach
Venice Fishing Pier Beach, located at Brohard Park on the south end of the island of Venice, is a popular spot for fishing and enjoying beautiful sunsets.
The 700-foot-long pier is owned by the City of Venice and offers free admission to visitors of all ages. Fishing from the pier does not require a fishing license, making it an great option for both avid and amateur fishermen. Additionally, the pier is connected to Sharky's on the Pier, the only beachfront restaurant in the Venice area, providing convenient dining options. Papa's Bait Shop, located on the pier, offers live and frozen bait, as well as other supplies and amenities.
In addition to fishing, the Venice Fishing Pier Beach offers various amenities for visitors. There are six picnic shelters, two sand volleyball courts, and public restrooms with showers nearby. The beach park in the area, located west of downtown and south of the inlet to the Gulf of Mexico, provides a pleasant environment for beachgoers. The clear water underneath the pier allows visitors to spot fish, while the pier itself offers a vantage point for enjoying scenic views of the Gulf of Mexico and stunning sunsets. Parking is available free of charge, and there are also nearby restaurants and shops.
Join our community of keen travellers, wildlife enthusiasts and adventure seekers.