The United Kingdom is known for its rich and diverse wildlife, encompassing a wide range of habitats and ecosystems. From majestic mammals to vibrant birds and fascinating insects, the British Isles offer a unique opportunity to encounter remarkable wildlife.
In this guide, we will explore a few awe-inspiring species found in the United Kingdom, highlighting their characteristics and where you might spot them.
16 Incredible Wildlife Species in the United Kingdom
1. Red Deer
The largest land mammal in the United Kingdom, with impressive antlers that can reach up to three feet in length. They are known for their reddish-brown coat, which darkens in winter.
Red deer can be found in various habitats, including forests, moorlands, and mountains, with notable populations in the Scottish Highlands and Exmoor National Park. During the rutting season in autumn, male red deer compete for mates, creating a dramatic spectacle with their roaring calls and fierce battles.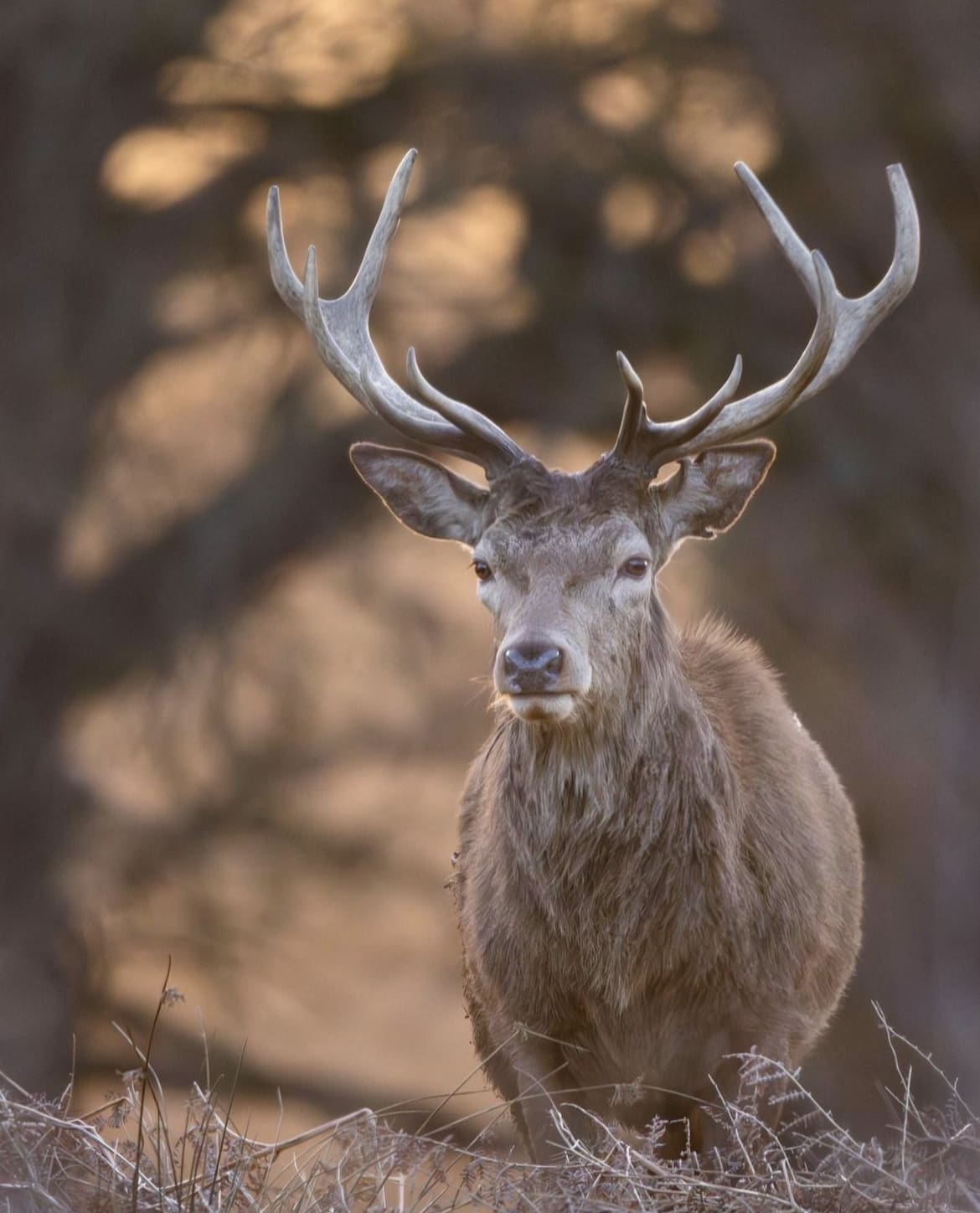 2. Atlantic Puffin
The Atlantic puffin (Fratercula arctica) is a charming seabird known for its colorful beak and distinctive appearance. They breed in large colonies on coastal cliffs and islands, including locations like the Farne Islands in Northumberland and the Isle of May in Scotland.
Puffins are excellent divers and can swim underwater to catch fish, their primary food source. With their endearing waddle and comical behavior, puffins are a popular sight during the breeding season, offering delightful opportunities for observation and photography.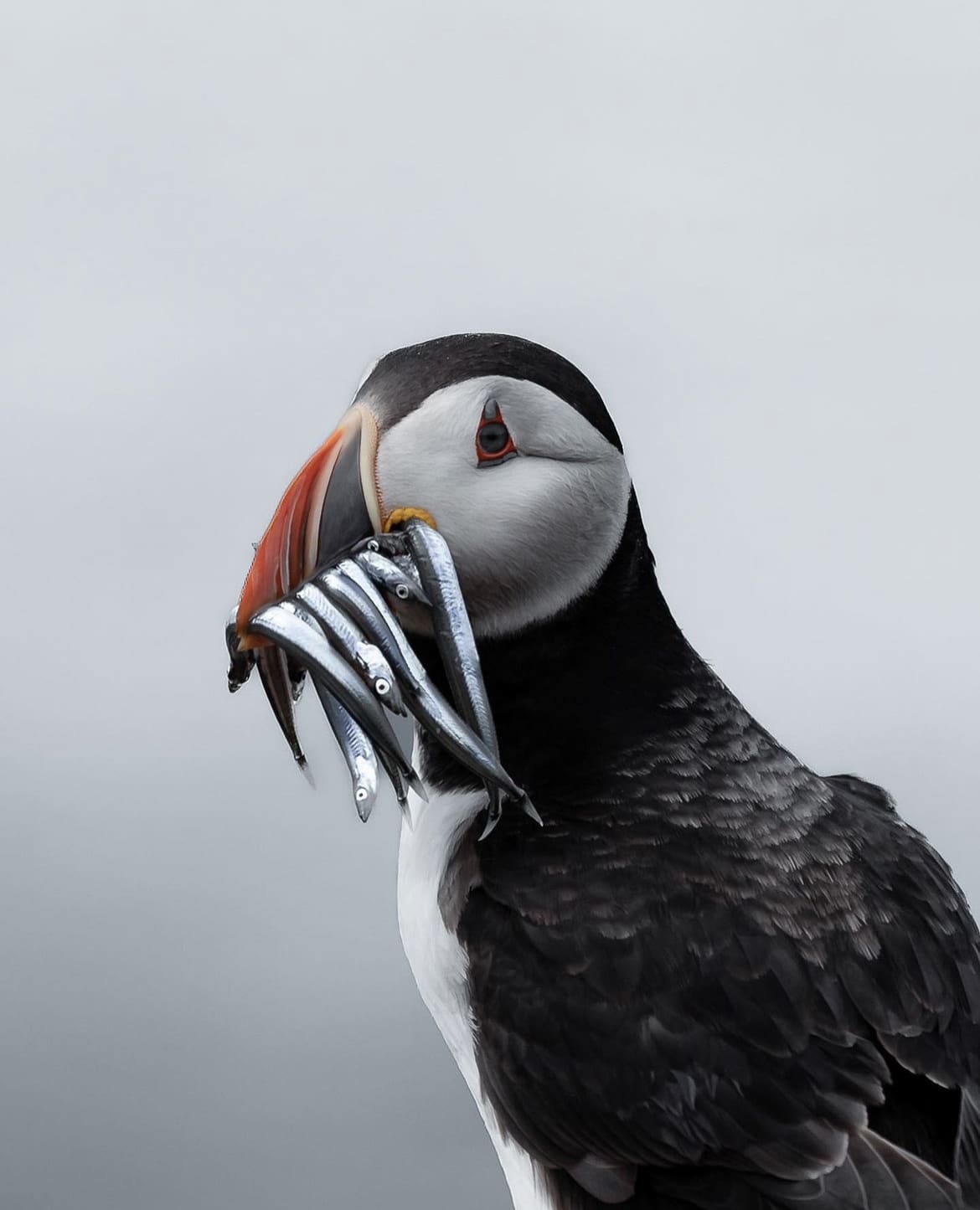 3. Red Squirrel
The red squirrel (Sciurus vulgaris) is a native species of squirrel in the United Kingdom, known for its vibrant reddish-brown fur and bushy tail. They inhabit forests and woodlands, where they can be seen leaping from tree to tree. Red squirrels are smaller and more colorful than their gray counterparts.
While their populations have declined in recent years, conservation efforts and designated reserves, such as Brownsea Island in Dorset and Formby in Merseyside, provide important habitats for these delightful creatures.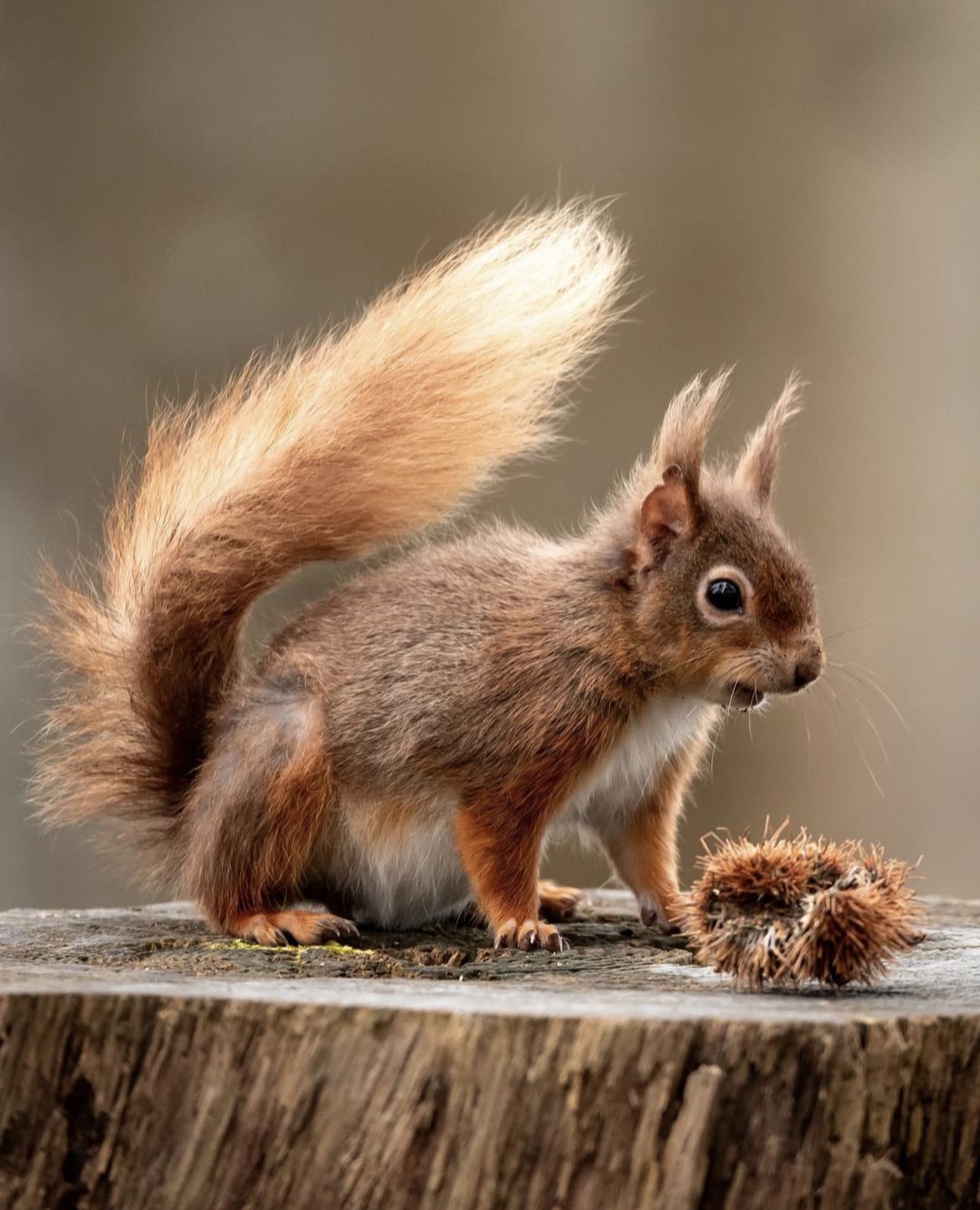 4. Common Seal
The common seal, also known as the harbor seal (Phoca vitulina), is a regular sight along the coastline of the United Kingdom. These adorable marine mammals can be spotted basking on shorelines or popping their heads out of the water to observe their surroundings.
They are found in various locations, including the Norfolk and Suffolk coasts, as well as the islands of Scotland. Common seals are known for their curious nature and can provide delightful encounters for wildlife enthusiasts and nature lovers.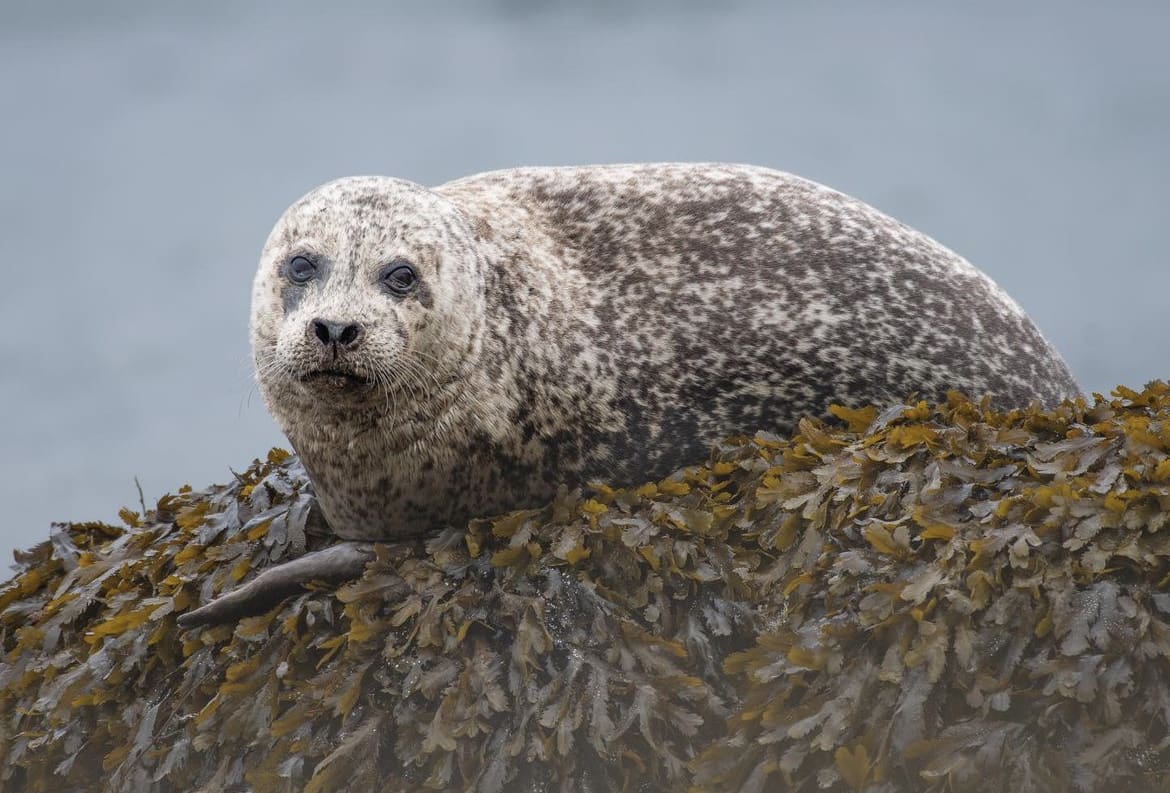 5. Bottlenose Dolphin
The bottlenose dolphin (Tursiops truncatus) is one of the most intelligent and charismatic marine mammals found in the United Kingdom. Known for their playful behavior and acrobatic leaps, they are a delight to observe.
Bottlenose dolphins can be spotted off the coasts of Cornwall, Scotland, and Wales, where boat trips provide excellent opportunities for close encounters. These highly social creatures often travel in groups, called pods, and their sleek bodies and distinctive dorsal fins make them easily recognizable.
6. Hedgehog
The hedgehog (Erinaceus europaeus) is a familiar and endearing sight in gardens and parks throughout the United Kingdom. Covered in spines, these nocturnal creatures are known for their distinctive appearance and habit of curling up into a ball for protection.
Hedgehogs play a valuable role in controlling pests such as slugs and insects, making them beneficial garden visitors. Creating hedgehog-friendly habitats by providing shelter, access, and supplementary food can help support their populations and contribute to their conservation.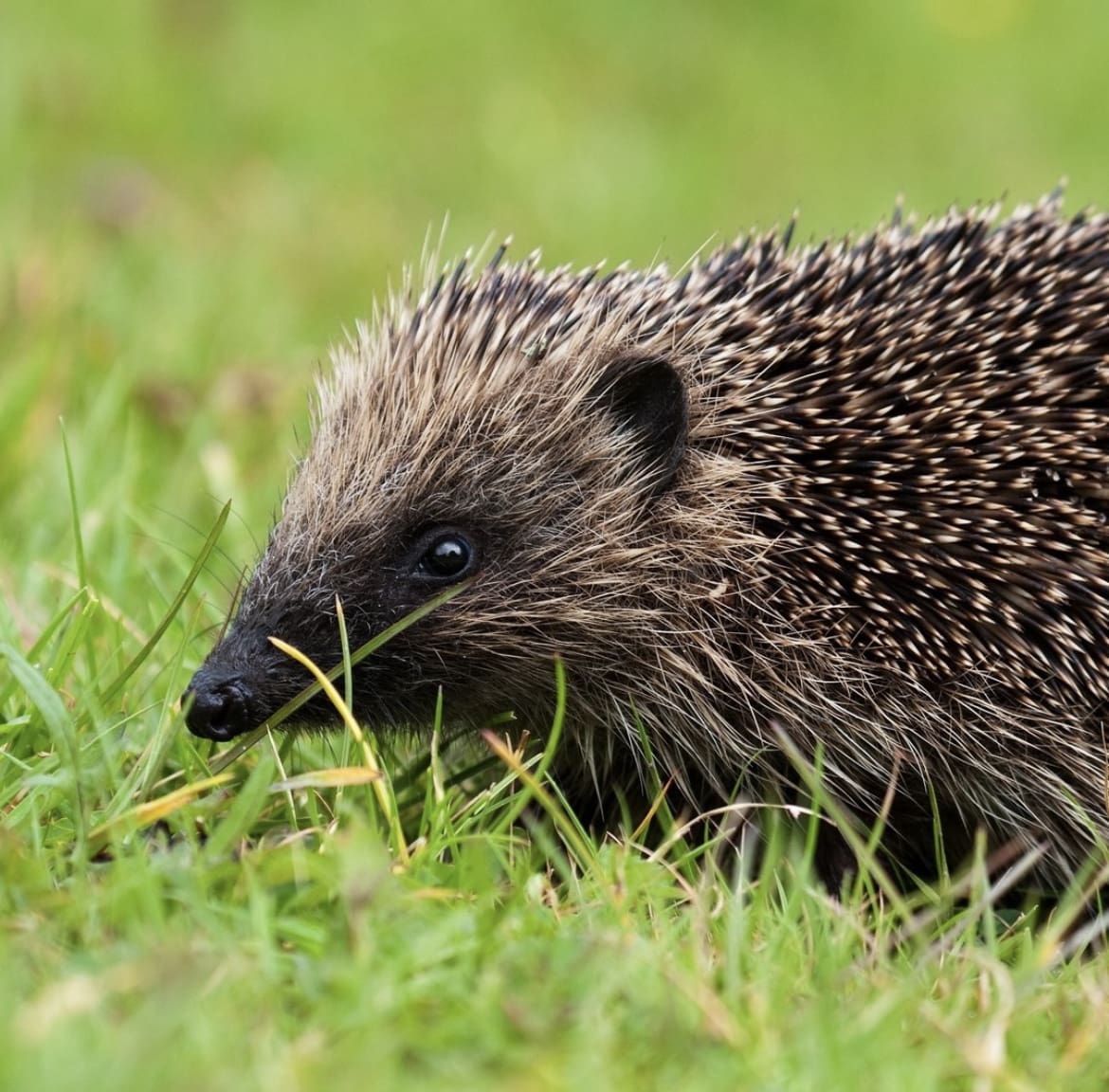 7. Peregrine Falcon
The peregrine falcon (Falco peregrinus) is a magnificent bird of prey known for its breathtaking speed and aerial prowess. It is one of the fastest animals on Earth, capable of diving at speeds over 240 miles per hour (386 kilometers per hour) during hunting.
Peregrine falcons can be found nesting on cliffs, tall buildings, and even cathedrals in cities like London, Sheffield, and Manchester. Their distinctive appearance, with sleek bodies and sharp talons, makes them an iconic symbol of power and grace in the avian world.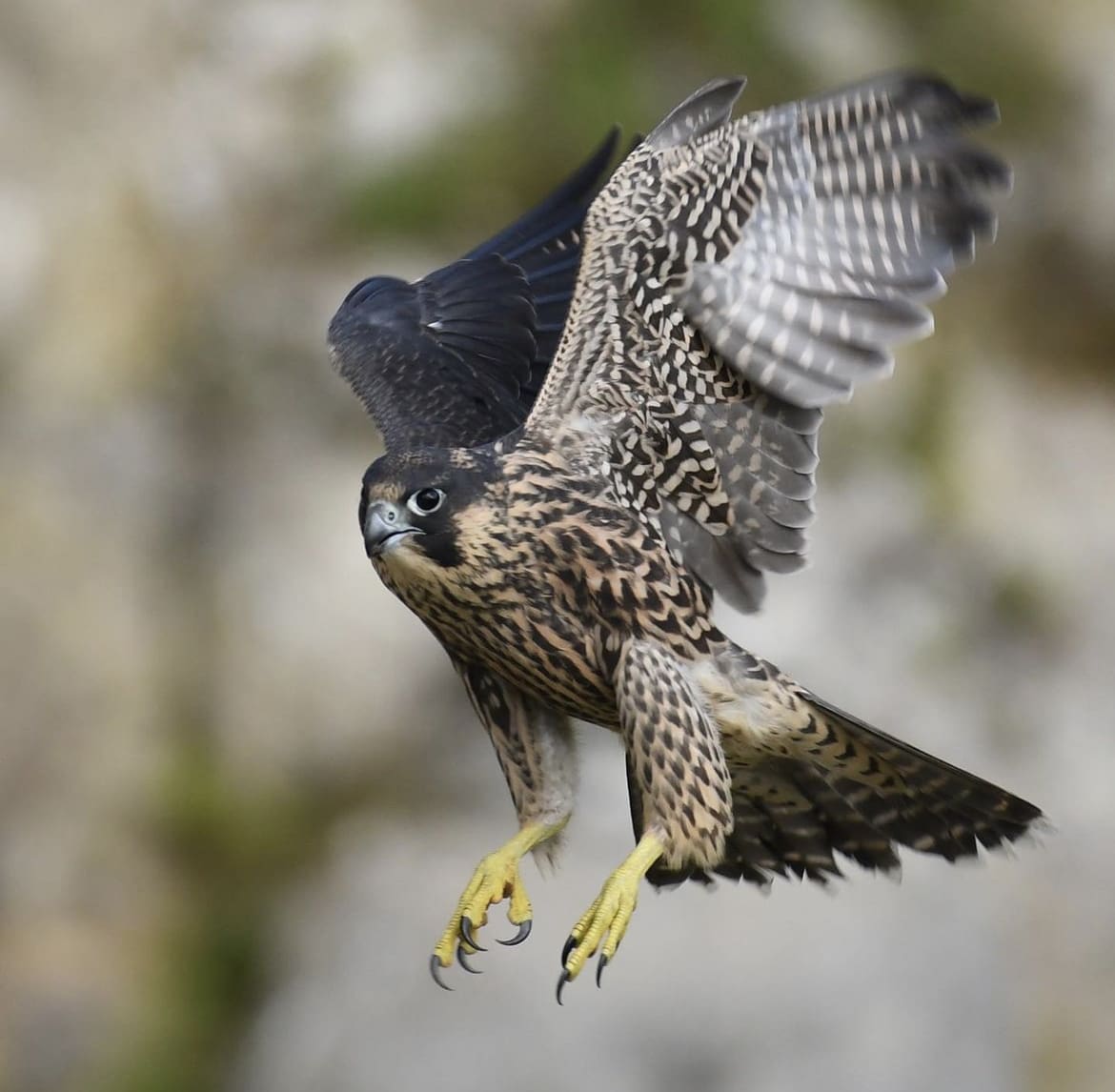 8. Otter
The otter (Lutra lutra) is a semi-aquatic mammal that has made a remarkable recovery in the United Kingdom. Known for their sleek and streamlined bodies, otters are skilled swimmers and can be found in rivers, lakes, and coastal areas.
Locations such as the Shetland Islands, the Isle of Skye, or the Norfolk Broads provide opportunities to glimpse these enchanting creatures in their natural habitats. Otters are elusive and mostly active during dawn and dusk, making encounters with them even more special.
9. Great Crested Newt
The great crested newt (Triturus cristatus) is the largest newt species found in the United Kingdom. Recognized by its striking appearance, with a dark warty skin, an orange belly, and a jagged crest along its back, this amphibian is protected and considered a priority species for conservation efforts.
Great crested newts inhabit ponds, wetlands, and other aquatic habitats, with notable populations in areas such as the Norfolk Broads, Cumbria, and the Chilterns. Exploring these areas can provide opportunities to encounter these fascinating creatures, which are known for their intricate courtship displays and remarkable ability to regenerate lost body parts.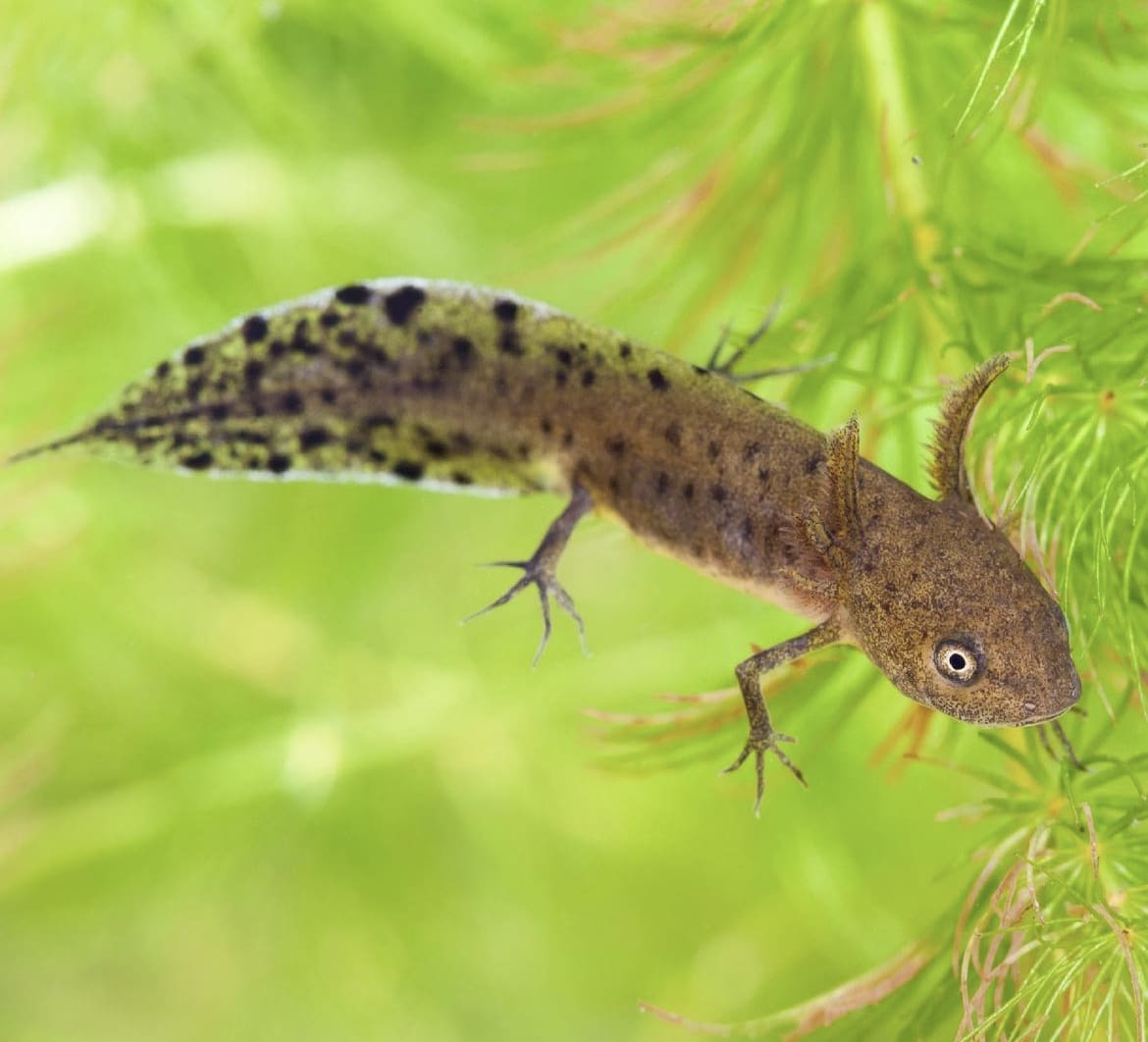 10. Red Kite
The red kite (Milvus milvus) is a magnificent bird of prey that has made a remarkable comeback in the United Kingdom. With its reddish-brown plumage, forked tail, and graceful flight, the red kite is a sight to behold. Once on the brink of extinction in the UK, conservation efforts and reintroduction programs have led to their population recovery. Now, they can be spotted in various regions, including the Chilterns, the Black Isle in Scotland, and mid-Wales.
These raptors are known for their distinctive aerial displays, soaring effortlessly on thermal updrafts, and performing breathtaking acrobatics. With keen eyesight, red kites primarily feed on small mammals, carrion, and occasionally birds. They are opportunistic scavengers, often seen circling above roadsides and landfill sites, taking advantage of easy food sources.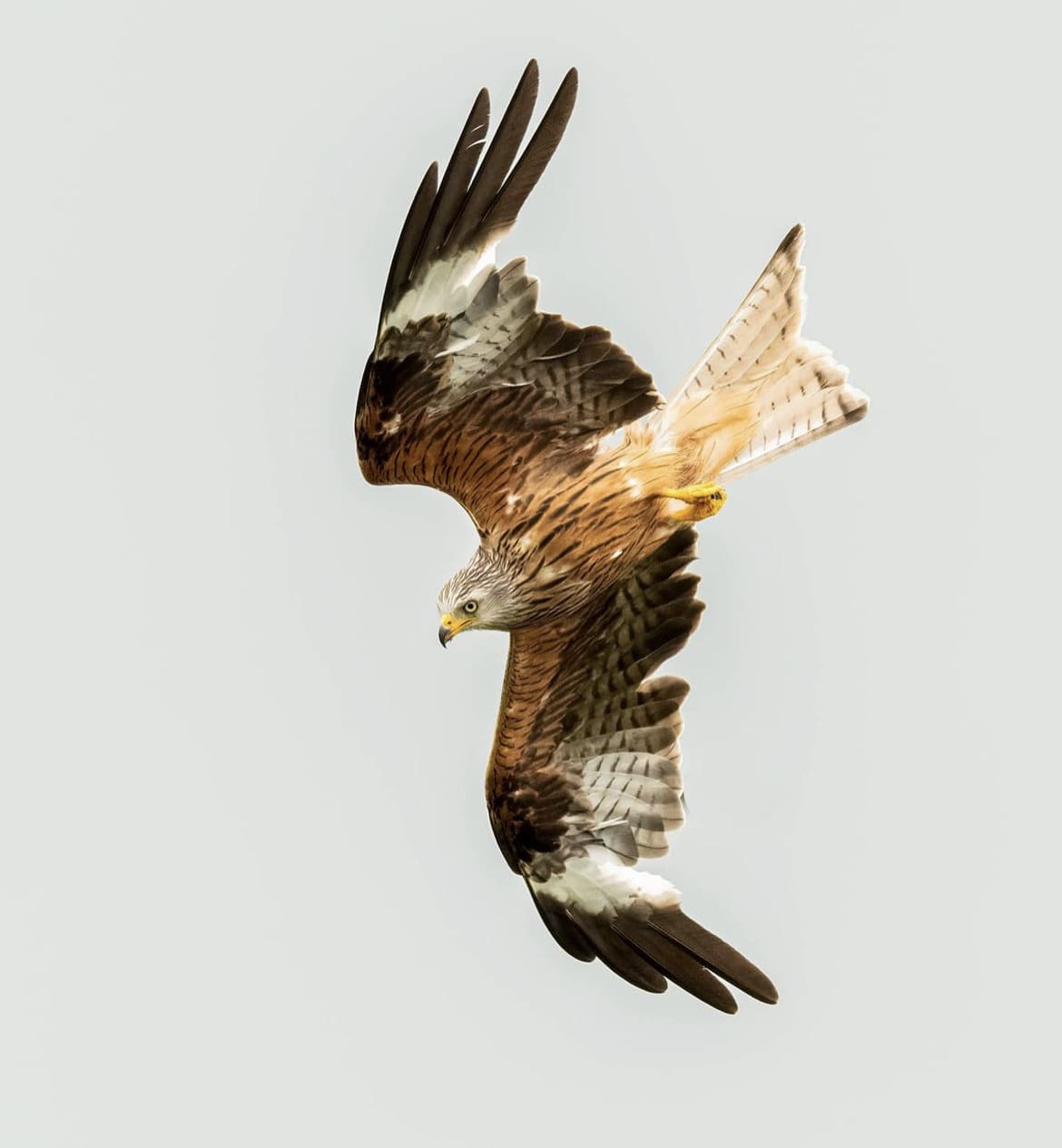 Observing red kites in their natural habitat is an awe-inspiring experience. Many locations, such as Harewood House in Yorkshire and Gigrin Farm in mid-Wales, offer feeding stations where visitors can witness the birds up close during daily feeding sessions. These feeding stations not only provide a chance to appreciate the beauty of red kites but also support their continued conservation efforts.
Red kites are not only a testament to successful conservation initiatives but also serve as a symbol of the UK's rich biodiversity. Their reintroduction and subsequent flourishing populations have added a touch of wild majesty to the British countryside, and encountering a red kite in flight is a thrilling reminder of the wonders of nature.
11. Common European Adder
The common European adder (Vipera berus) is Britain's only venomous snake, but it is generally non-aggressive and bites are extremely rare. These snakes are found in a variety of habitats, including heaths, moors, and woodlands throughout the United Kingdom.
Recognizable by their zigzag pattern and a V or X shape on the back of their heads, adders play a vital ecological role by controlling rodent populations. Caution should be exercised when encountering an adder, and it is best to observe them from a safe distance to avoid any potential risks.
12. Atlantic Salmon
The Atlantic salmon (Salmo salar) is a remarkable migratory fish species found in the rivers and coastal waters of the United Kingdom. They are known for their ability to navigate long distances, returning from the ocean to freshwater rivers to spawn. Atlantic salmon are prized by anglers for their strength and leaping ability, making them a popular sport fish.
They undertake a challenging journey, facing various obstacles such as waterfalls and rapids, as they swim upstream to reach their spawning grounds. The sight of salmon leaping up waterfalls during their arduous migration is a truly awe-inspiring natural spectacle.
13. Osprey
The osprey (Pandion haliaetus) is a magnificent bird of prey that can be found in the United Kingdom. With a wingspan of up to six feet, ospreys are skilled hunters that specialize in catching fish. They have a unique ability to dive from great heights, plunging into the water to snatch their prey with their sharp talons.
Ospreys can be spotted nesting near bodies of water, including lakes, rivers, and coastal areas. Their remarkable fishing skills and impressive aerial displays make them a popular species to observe and admire.
14. Basking Shark
The basking shark (Cetorhinus maximus) is an awe-inspiring creature and the second-largest fish in the world. Despite their large size, they are gentle giants that feed primarily on plankton by swimming with their mouths wide open.
Basking sharks can be found in coastal waters around the United Kingdom, particularly during the summer months when they migrate to these nutrient-rich areas. Encountering these magnificent creatures, with their massive bodies and distinctive dorsal fins breaking the surface, is a thrilling and unforgettable experience for nature enthusiasts.
15. Grey Seal
The grey seal (Halichoerus grypus) is a beloved marine mammal found along the coastlines of the United Kingdom. These charismatic creatures are known for their distinctively shaped heads, large eyes, and adorable, fluffy pups.
Grey seals can be observed at several breeding sites, including the Farne Islands in Northumberland, where visitors can witness their playful behavior and hear their haunting calls. Conservation efforts have helped protect their populations, and their presence in coastal waters adds to the rich biodiversity of the UK's marine ecosystem.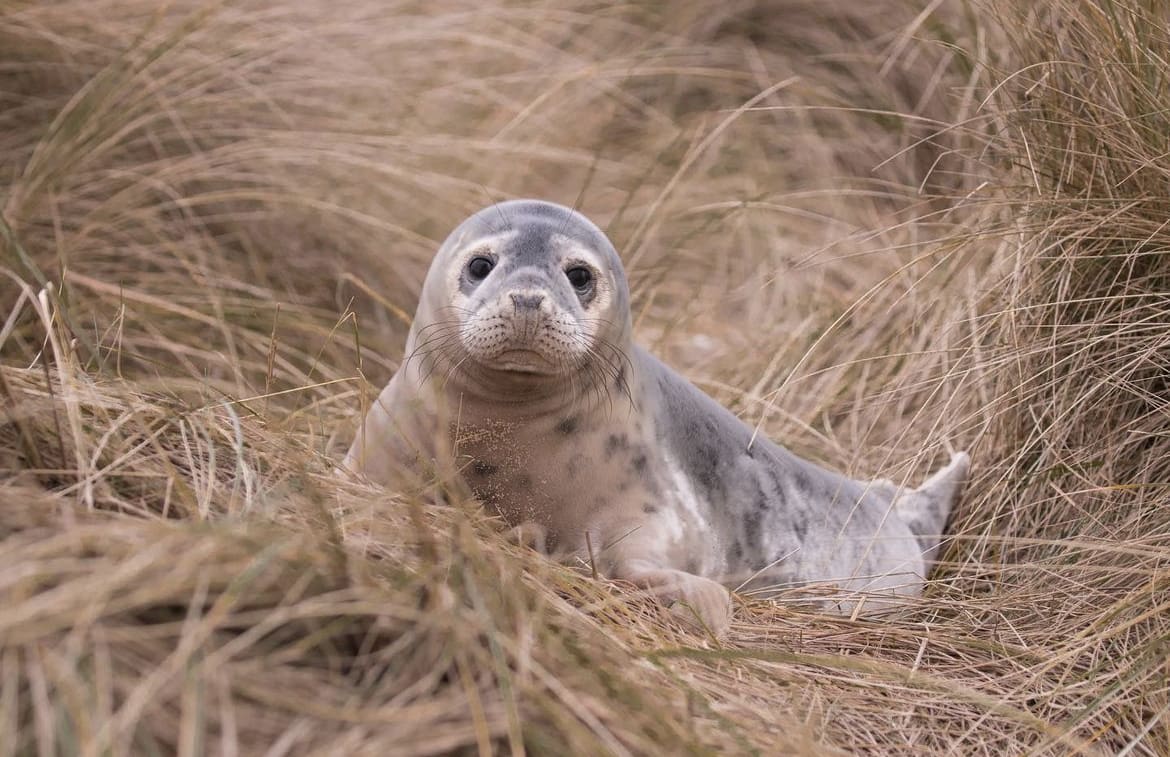 16. Badger
The badger (Meles meles) is an iconic mammal that can be found in various habitats across the United Kingdom, including woodlands, fields, and hedgerows. Known for their distinctive black and white striped faces and stout bodies, badgers are primarily nocturnal, emerging from their setts at dusk to forage for food.
Watching badgers in their natural habitat can be a thrilling experience, and designated badger hides or setts in locations such as the Forest of Dean and the Peak District offer opportunities for observation. These fascinating creatures play an important role in the ecosystem and are an integral part of the UK's wildlife heritage.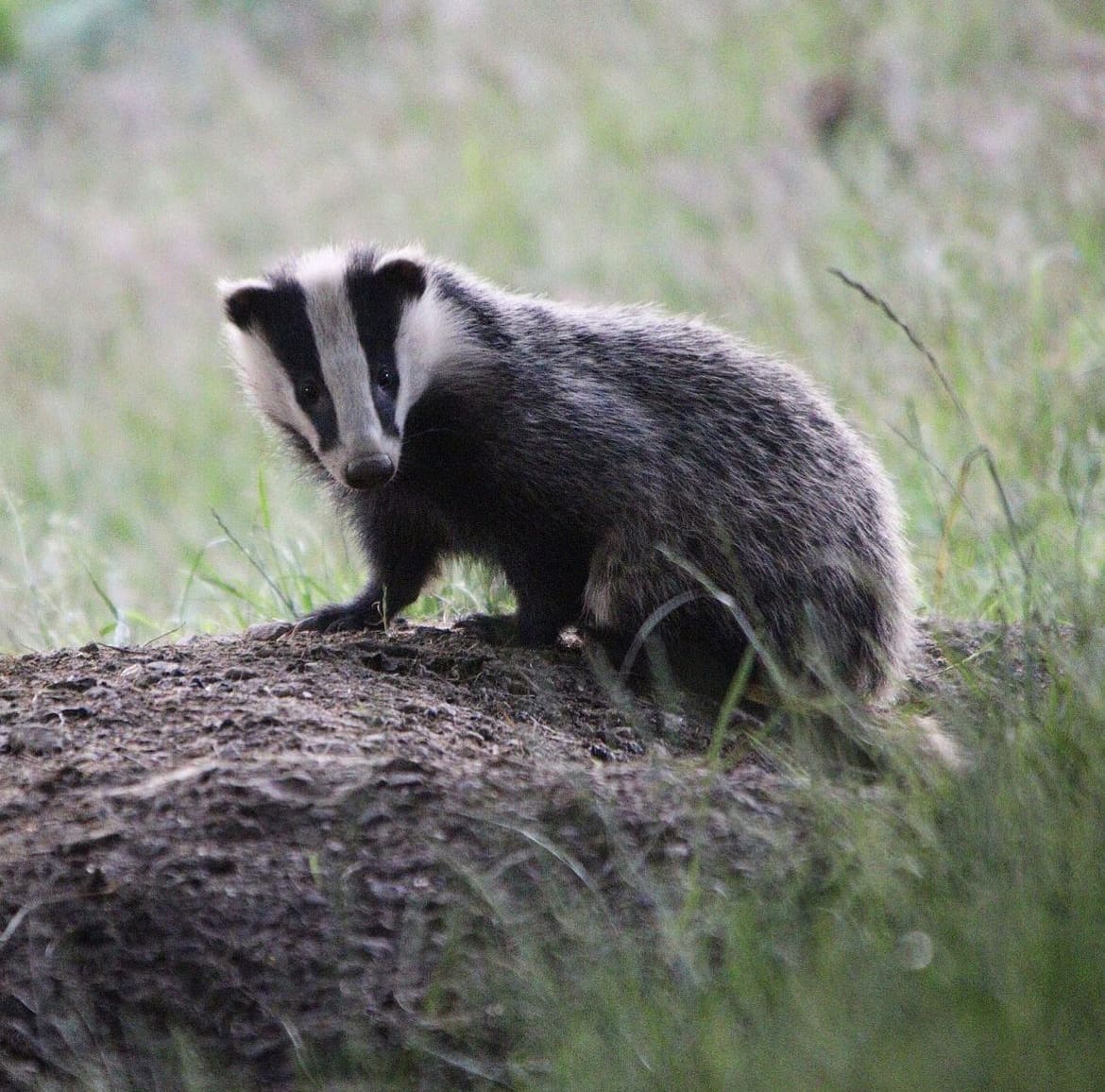 The United Kingdom's diverse wildlife never fails to captivate and inspire. From the majestic salmon battling upstream to the graceful ospreys diving for fish, and the gentle basking sharks gliding beneath the waves, to the charismatic grey seals and elusive badgers, there is a wealth of incredible species to discover.
Explore the natural habitats and protected areas where these fascinating creatures reside, and remember to observe wildlife responsibly, maintaining a safe distance and leaving no trace of your visit. Immerse yourself in the wonders of the UK's wildlife, and let it leave a lasting impression on your heart and mind.
Join our community of keen travellers, wildlife enthusiasts and adventure seekers.