National parks were created to protect the natural environment from deforestation and other harm. Canada was the first country to ever create a national park service, so it goes without saying they're experts in the field. The country is home to more than 126,641 square miles of protected land.
Canada is a huge country with a diverse ecosystem, perfectly reflected in their national parks. You can explore mountains, lakes, and even forests bordering the ocean in Canada's parks.
There is an almost endless list of parks and wilderness areas in Canada, but this list highlights some of our favourites and the most popular.
The 10 Best National Parks Canada
Banff National Park, Alberta
Banff is likely Canada's most famous national park, and happens to be the first national park in Canada. Located in the Rockies, the park is surrounded by towering mountains, with plenty of mountain activities to explore for each season. Try horseback riding, hiking on the trails, or snowboarding.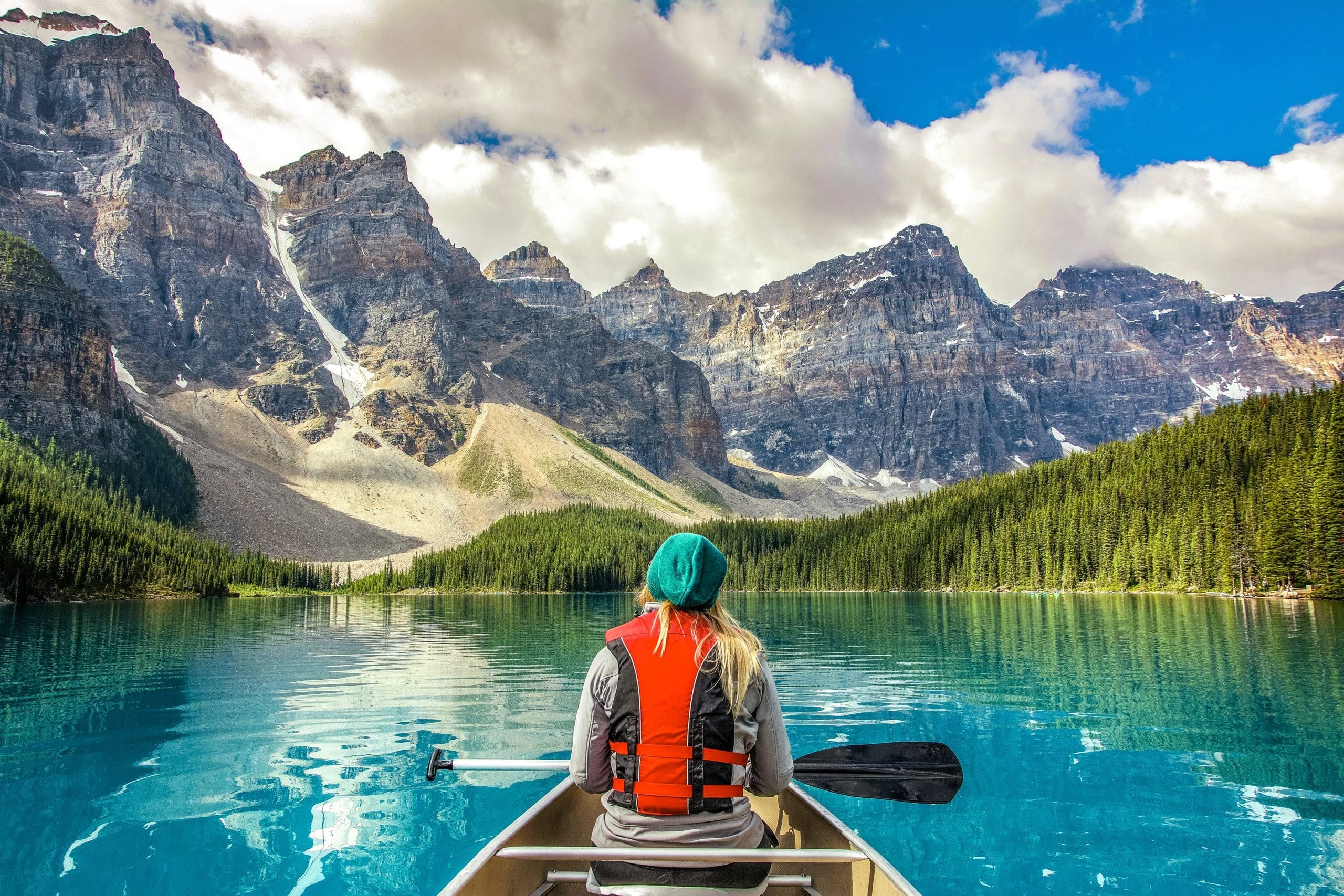 But its trails aren't the only reason Banff is one of the best national parks in Canada. Most people know Banff for the incredible waters of the local lakes, Lake Louise and Moraine Lake. The lakes are glacier-fed, giving them a shade of blue that looks absolutely unreal. With the mountains in the background, the views of the deep blue lakes are just breathtaking. It's not recommended to try swimming in these lakes as they are icy cold.
While hiking throughout Banff, be on the lookout for the local wildlife – from a distance of course! Here you'll find bears, elk, foxes, and more living throughout Banff. They are majestic animals, but please do not interact with them!
Gros Morne National Park, Newfoundland
Located on the west coast of Newfoundland, lies the gorgeous Gros Morne National Park. It's so beautiful in fact, that Gros Morne has been given the title of a UNESCO World Heritage Site! This national park is most well-known for the Western Brook Pond Fjord. You can hike to the view point and take in the incredible scene offered by the green cliffs and pond that flows through them.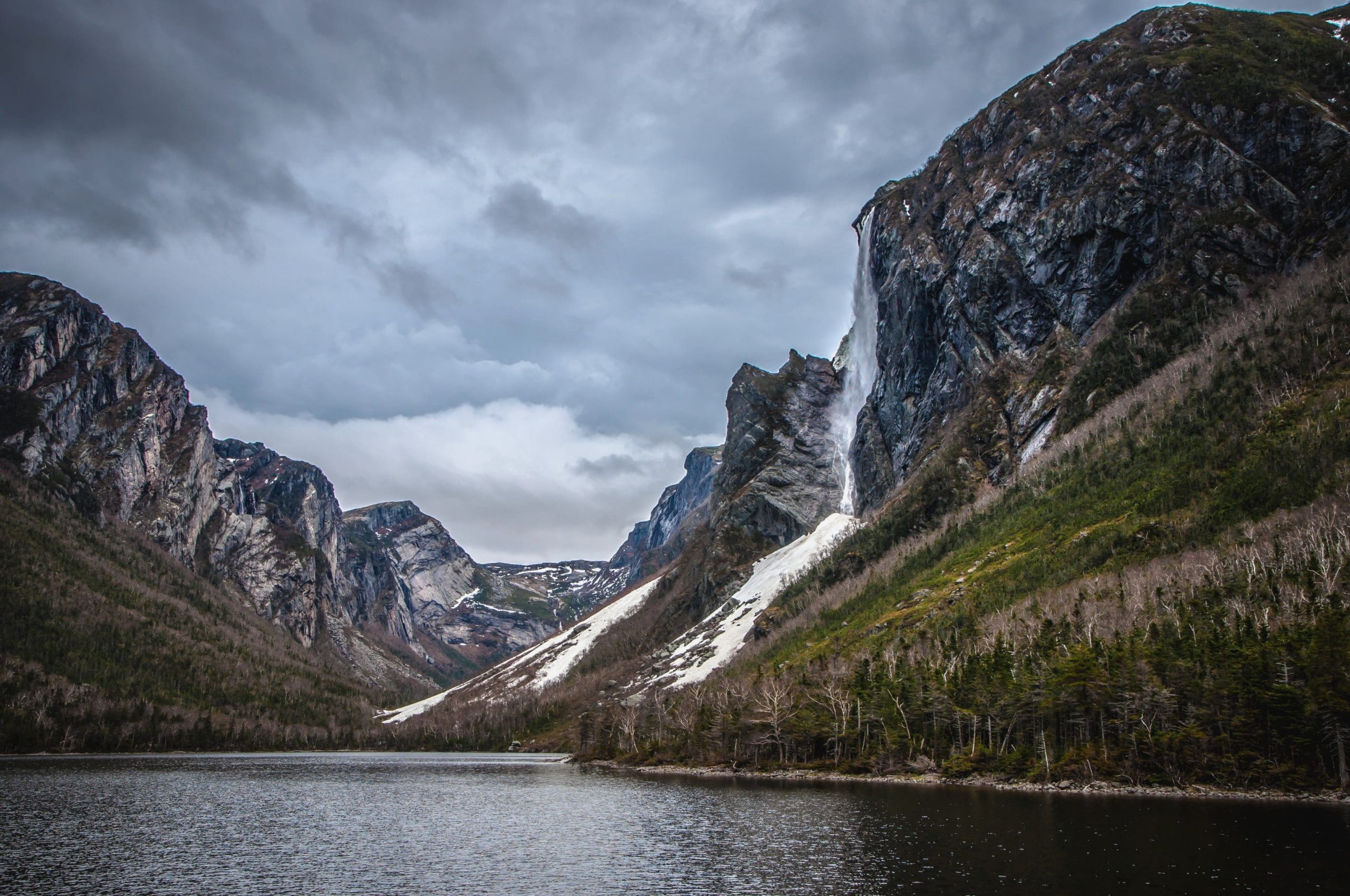 Gros Morne is one of the best national parks in Canada for those that love unique experiences. While you hike through the Tablelands, you can pass by the Earth's mantle! Which is a layer of Earth that is a few layers below the crust. Gros Morne has quite the interesting geology, so take advantage and visit the Tablelands here.
Waterton Lakes National Park, Alberta
In the South of Alberta lies the Waterton Lakes National Park. Similar to its name, there are many lakes in this Canadian National Park. With all its lakes, Waterton is one of the best national parks in Canada for those that enjoy water sports. Go onto the gorgeous waters and enjoy a canoe or kayak ride. You can technically swim in some of the lakes, but they are very cold year-round!
If you're not much of a water lover, no worries. There are plenty of trails to hike as well for all levels of experience. Unsurprisingly, the mountains are best to hike during the summer months. There is usually snow from Fall to Spring, making them mountains a bit tough to hike.
While you hike through the numerous trails, take a moment to take in the gorgeous greenery that surrounds you. Even if you are not a plant-lover, you will definitely appreciate its beauty. There are plenty of hiking trails around Waterton Lakes, but the most popular are Red Rock Canyon Parkway and Lineham Falls.
Great Bear Rainforest
Are you looking for an immersive nature experience? Great Bear Rainforest is the best national park in Canada for that! In 2016, Canada came into agreement that this land would be protected and properly taken care of. This national park is one of the best places in Canada to get up and close with Canada's breathtaking nature and wildlife. Great Bear Rainforest is the same size as Ireland, so you just know you're going to see a lot of wildlife there!
Part of the agreement of Great Bear Rainforest was to collaborate with First Nation communities. Visitors to this national park can interact with different First Nation communities and learn about their cultures. For instance, you can join the Bella Coola on a forest hike. The Bella Coola will show you ancient petroglyphs, or introduce you to a Nuxalk carver. There are many other immersive experiences to be had at Great Bear Forest, so definitely take time to check it out.
Pacific Rim National Park Reserve, British Columbia
Pacific Rim National Park is in the west of Vancouver Island. The park is along the Pacific Ocean, making a unique contrast of beach and lush forest. Hike through the old forest and take in the amazing greenery that surrounds you. There is a lot of rain in this region, so bring your best rain jacket!
It is best to visit Pacific Rim during the summer months, but if you are a surfer, you might want to go during the winter. Which may sound strange, but there is a reason for this. During the winter, Pacific Rim is filled with storms causing massive waves. Though the water is very cold, many adventurous surfers can't help but to surf here. Reservations are currently needed to visit Pacific Rim, so make sure to do that before going there.
Cape Breton Highlands National Park, Nova Scotia
Likely one of the most beautiful national parks in Canada, Cape Breton Highlands stuns all who visit. Located in Nova Scotia, this Canadian national park features some of the country's most spectacular sceneries.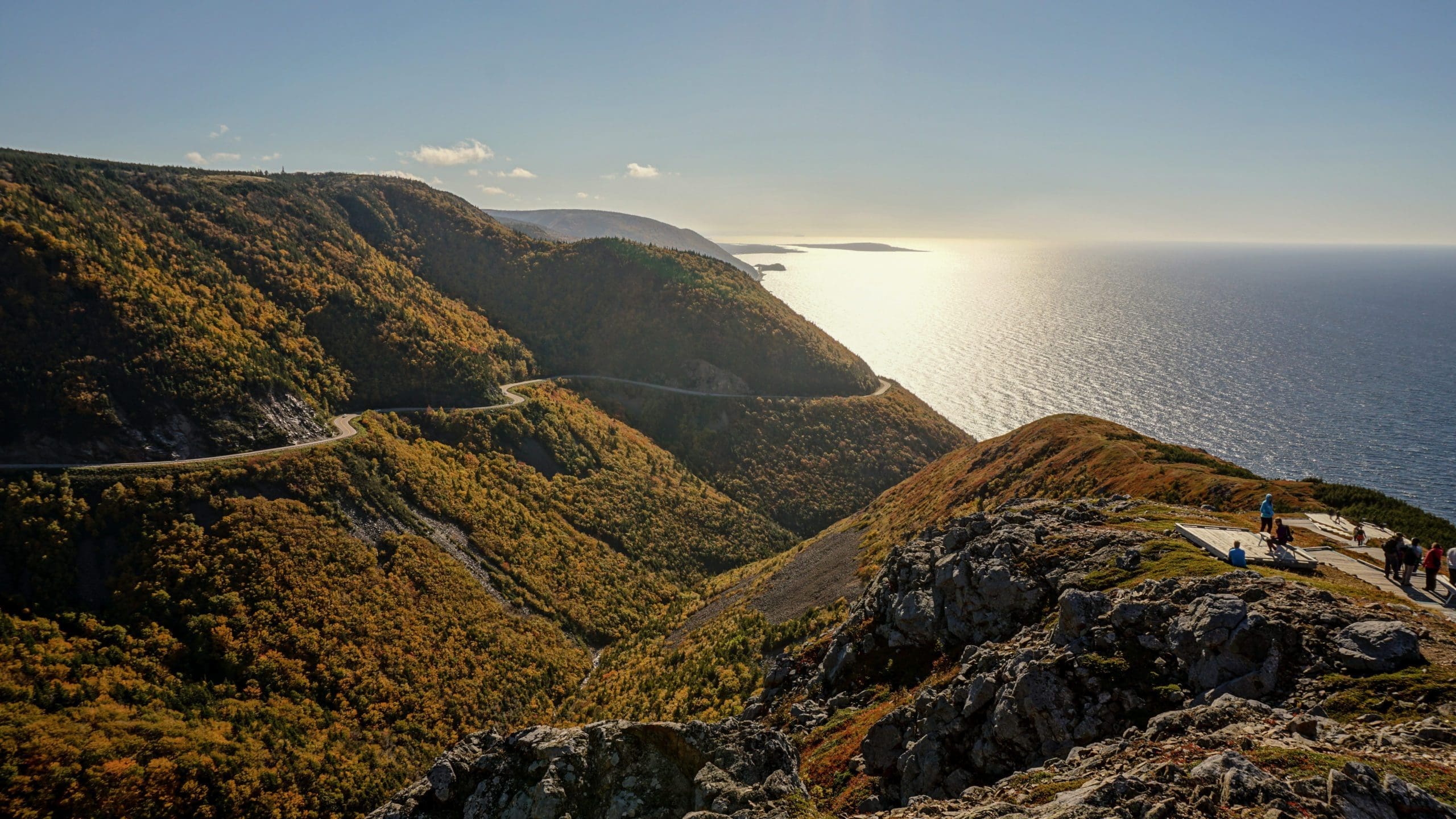 Though there are 26 hiking trails, the most popular is the Skyline trail. It's a long hike, but it's also quite easy. The Skyline trail takes you to a spectacular viewpoint where you can see magnificent cliffs lining the blue seas.
If you are unable to hike, Cape Breton Highlands has the Cabot Trail. The Cabot Trail runs through the park, so you can still enjoy its wonders without having to leave your car. It is definitely one of the more accessible national parks in Canada.
Thousand Islands, Ontario
When you imagine Canada, you probably don't think of islands. But, Thousand Islands will change your image of Canada. Thousand Islands is a small national park that is filled with numerous islands, inlets, forest, waterways and more. Its diverse terrain gives it an equally diverse animal population. Whether you want to explore Thousand Islands on land or water, there are options for all types of adventurers.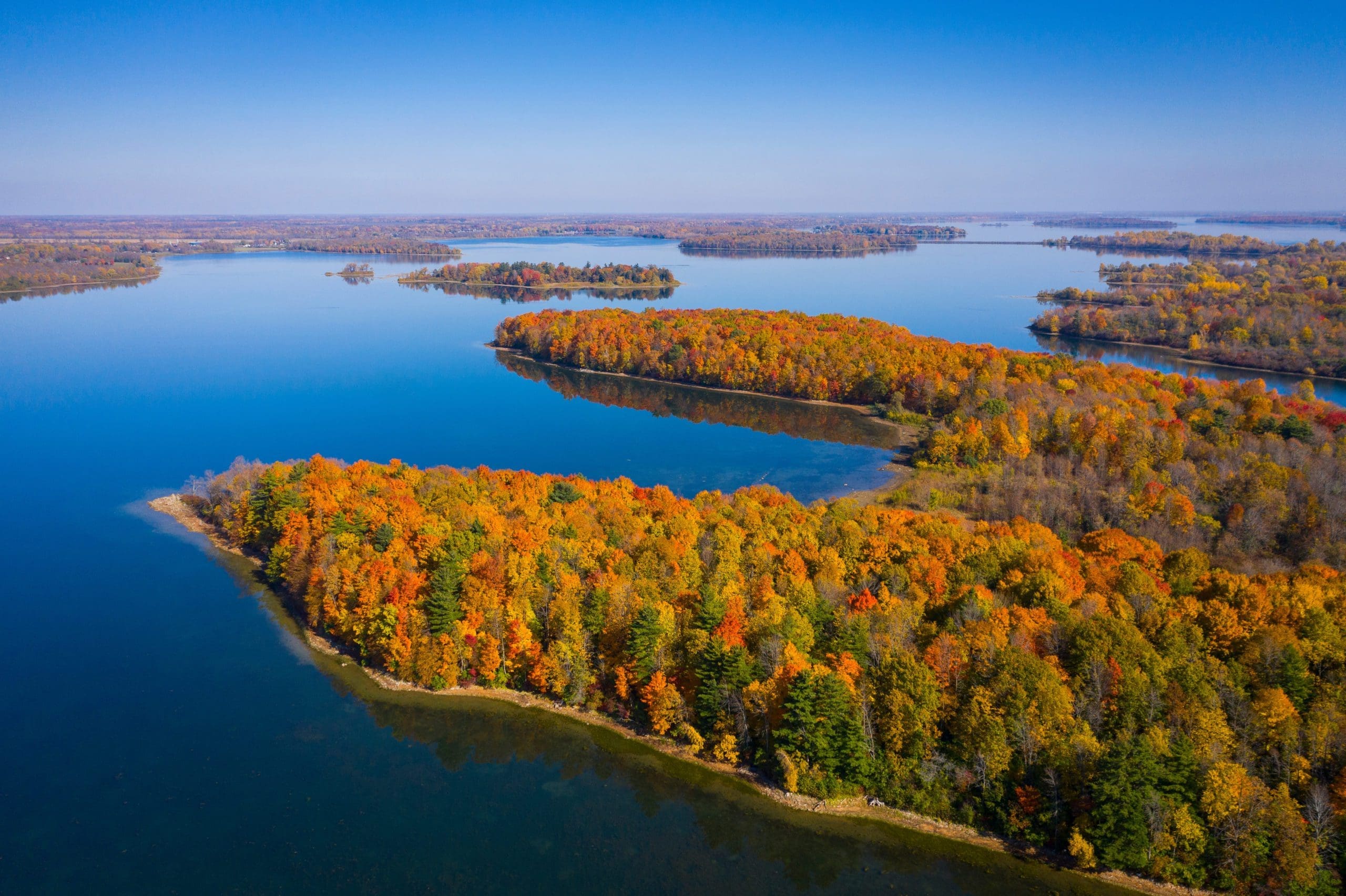 Even though the Thousand Islands park is small in size, it's one of the best national parks in Canada for families. The park features an area called Mallorytown Landing that has a whole bunch of fun activities for the family to enjoy. From aquariums to playgrounds, there is plenty of action for all ages.
Fundy National Park, New Brunswick
Going for an intense, 3-day hike sounds like a dream for some. But for others, it doesn't sound as enjoyable. Fundy National Park has amazing hiking trails that fit both of these groups! Most of the trails take less than a day to explore, so you can visit multiple scenic spots in the National Park without camping in the mountains.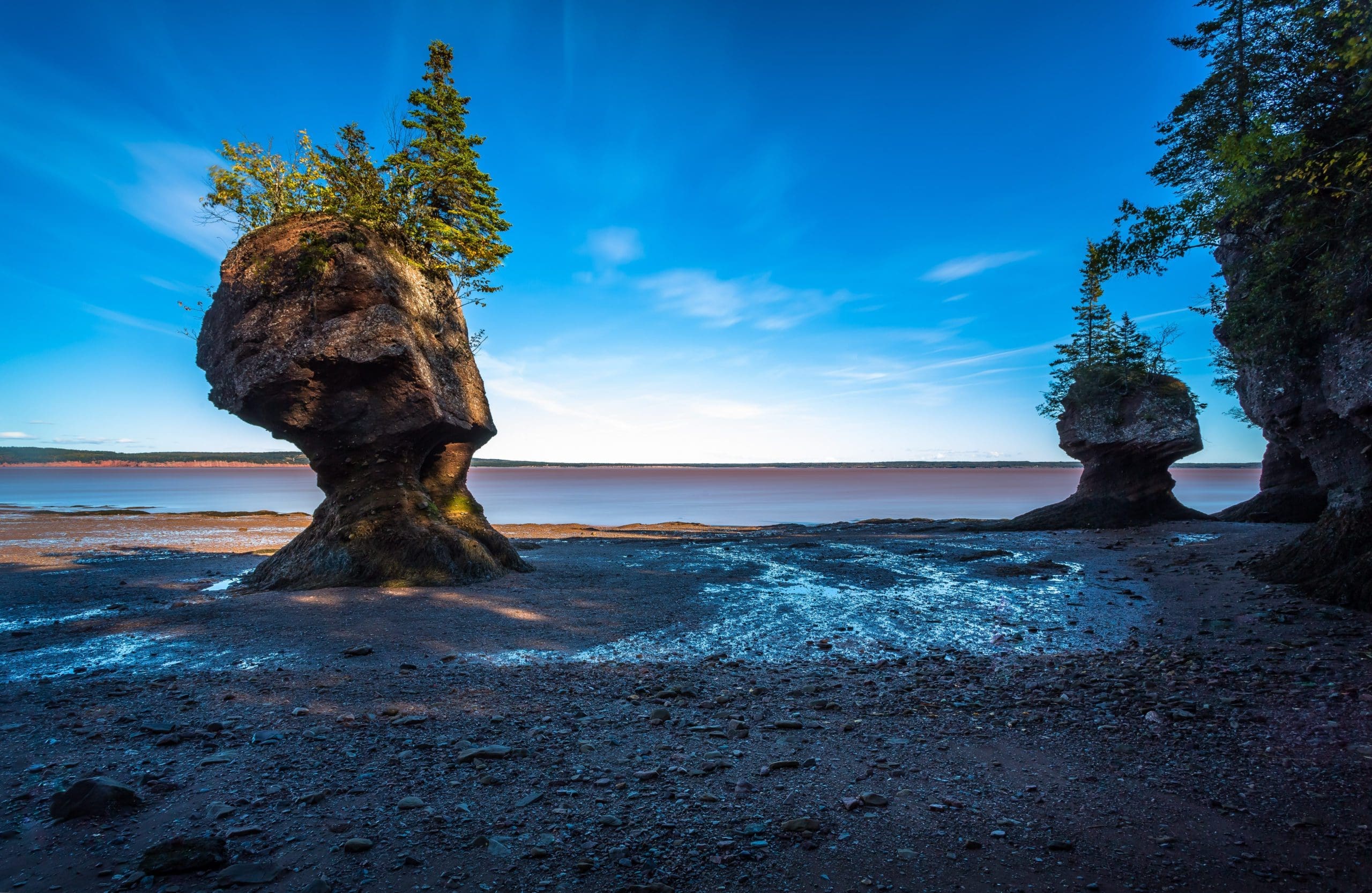 If you do love camping, go on the Fundy Circuit! The giant trail is made up of seven hiking trails, and has camping sites along the way. The wonderful trails at Fundy National Parks lead you to magical waterfalls and even the ocean floor! When the tide is low, hikers can actually walk through the mud that lies below the ocean. Don't try and explore it when high tide comes through.
Mont-Tremblant National Park, Quebec
With its large size, Mont-Tremblant National Park is quite possibly the most unique national park in Canada. From rivers, to mountains, to beaches, there is a bit of everything here. For those that love hiking, there are 18 trails to explore. Or, you can kayak on one of the numerous river trails.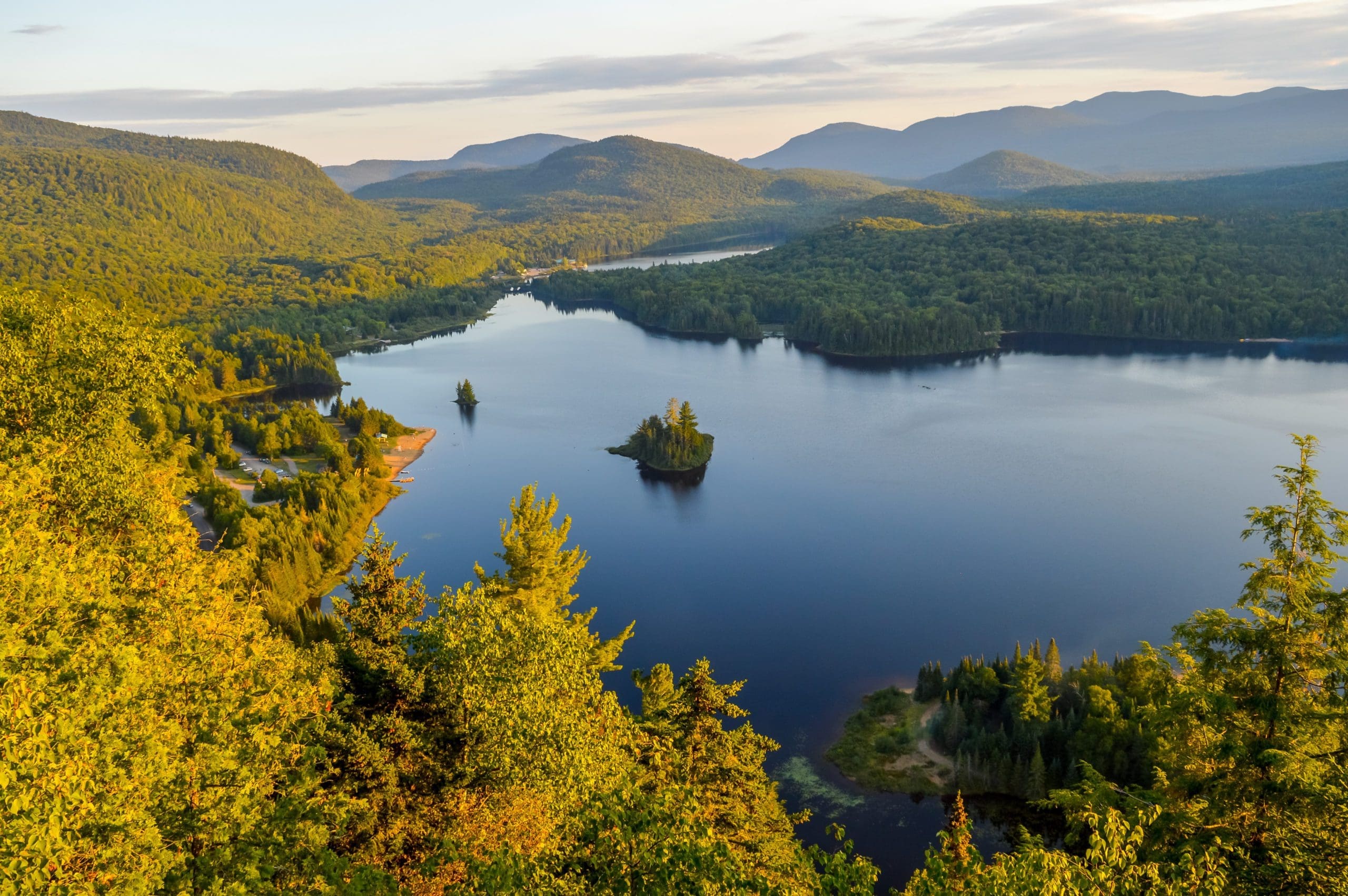 Not much of a hiker? Then visit Mont-Tremblant's beaches! The two beaches are called Crémaillère and Lac-Provost, so you can enjoy some summer fun while in Canada. If that's not enough, Mont-Tremblant is home to a trail that has a rock-climbing style wall to help visitors climb the mountain easier! It's a great adventure for beginner climbers, or the curious visitor.
With all of these activities, you may feel like you don't have enough time to explore it all. There are plenty of camping sites in the park, so you can try all the park has to offer!
Jasper National Park, Alberta
Located in western Alberta, Jasper National Park is a spectacular park that is perfect for hiking enthusiasts. The views at this Canadian national park are so beautiful they almost feel unreal. With its snow-covered mountains and deep blue lakes, Jasper looks more like a postcard! Seek all the hidden wonders at Jasper National Park on one of its many hiking and biking trails.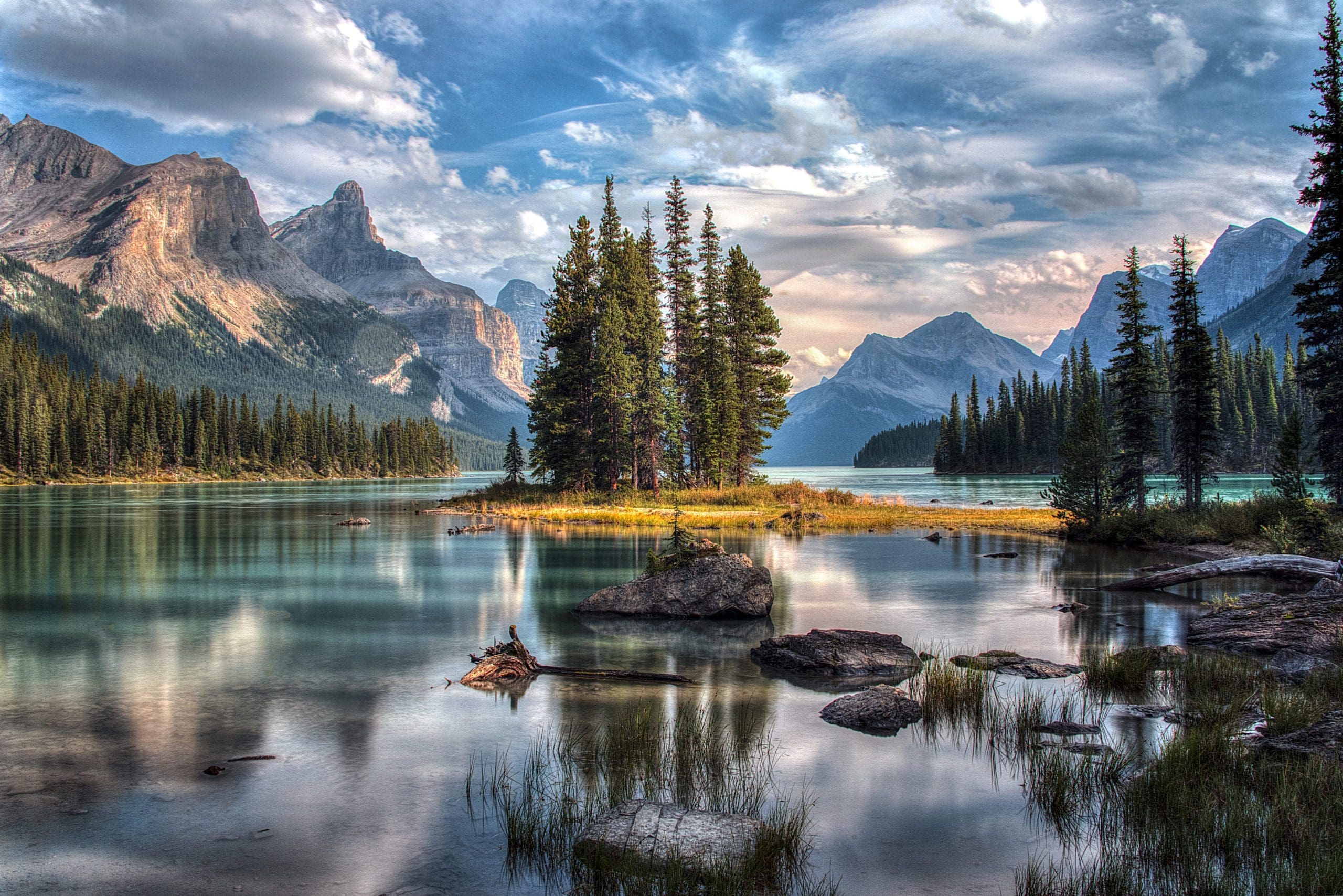 Though it is best to hike during the daytime, the beauty of Jasper does not end when the sun goes down. This park is also known as one of the best places to go stargazing. Each October, Jasper National Park is home to the Dark Sky Festival. Visitors from all over the world gather at this park to marvel at the incredible night sky. The sky becomes filled with stars, and leaves a lasting impression on all who see it.
Yoho National Park, British Columbia
Nestled in the Canadian Rockies is Yoho National Park. Many national parks are well maintained, but Yoho boasts untouched and free flowing nature. From its massive mountains to its unreal blue lakes, the views here are ethereal. If you are a fan of fossils, visit Mount Stephen and Mount Field. These two mountains have fossils of early beings.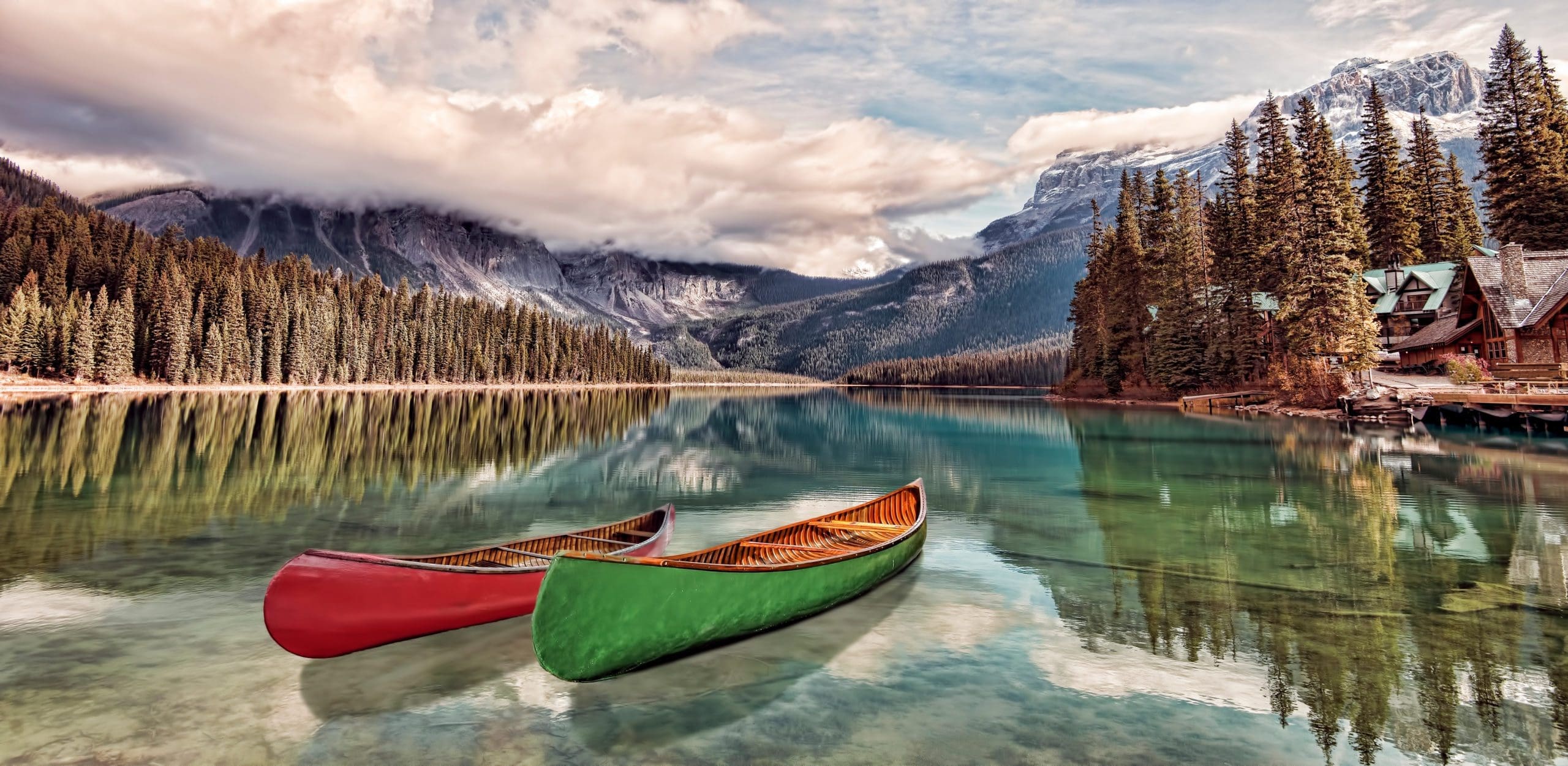 One of the must-see sites in Yoho National Park has to be the Takkakaw Falls. These spectacular waterfalls are Canada's second tallest waterfalls. There is a bridge that sits right in front of Takkakaw Falls, so you can get the best viewpoint and photo.
For the avid hikers, the Iceline Trail is one of Yoho's most intensive hikes. Though it is a tough hike, it will give you unbelievable views of the local glaciers. So, grab your hiking boots and head to Yoho National Park!
Summary
This list barely scratches the surface of all of the incredible national parks Canada has to offer. With the country's immense size, there is no wonder that it is filled with so many incredible and diverse national parks. Take a break from city life, and reconnect to nature in some of the best national parks in Canada.
Join our community of keen travellers, wildlife enthusiasts and adventure seekers.