As the second largest country in the world, there's no surprise that Canada has plenty of incredible cities to visit. Each city has its own vibes, climate, and activities. There is truly something for every traveler to enjoy when visiting Canada.
This post covers our top picks for the best cities to visit in Canada in 2022. From mountain ranges to busy cities, there is a bit of everything on this list. So, grab your travel bag, and start exploring the many treasures of Canada.
The Top Cities To Visit In Canada This Year!
1. Vancouver
Vancouver is the perfect city to start your Canada vacation. With its diverse population, you can find some of the best foods from all around the world in Canada. When you're not dining on all the different options, there is still plenty to do in Vancouver. Thanks to its location, the city is by the Pacific Ocean, but also lined with mountains.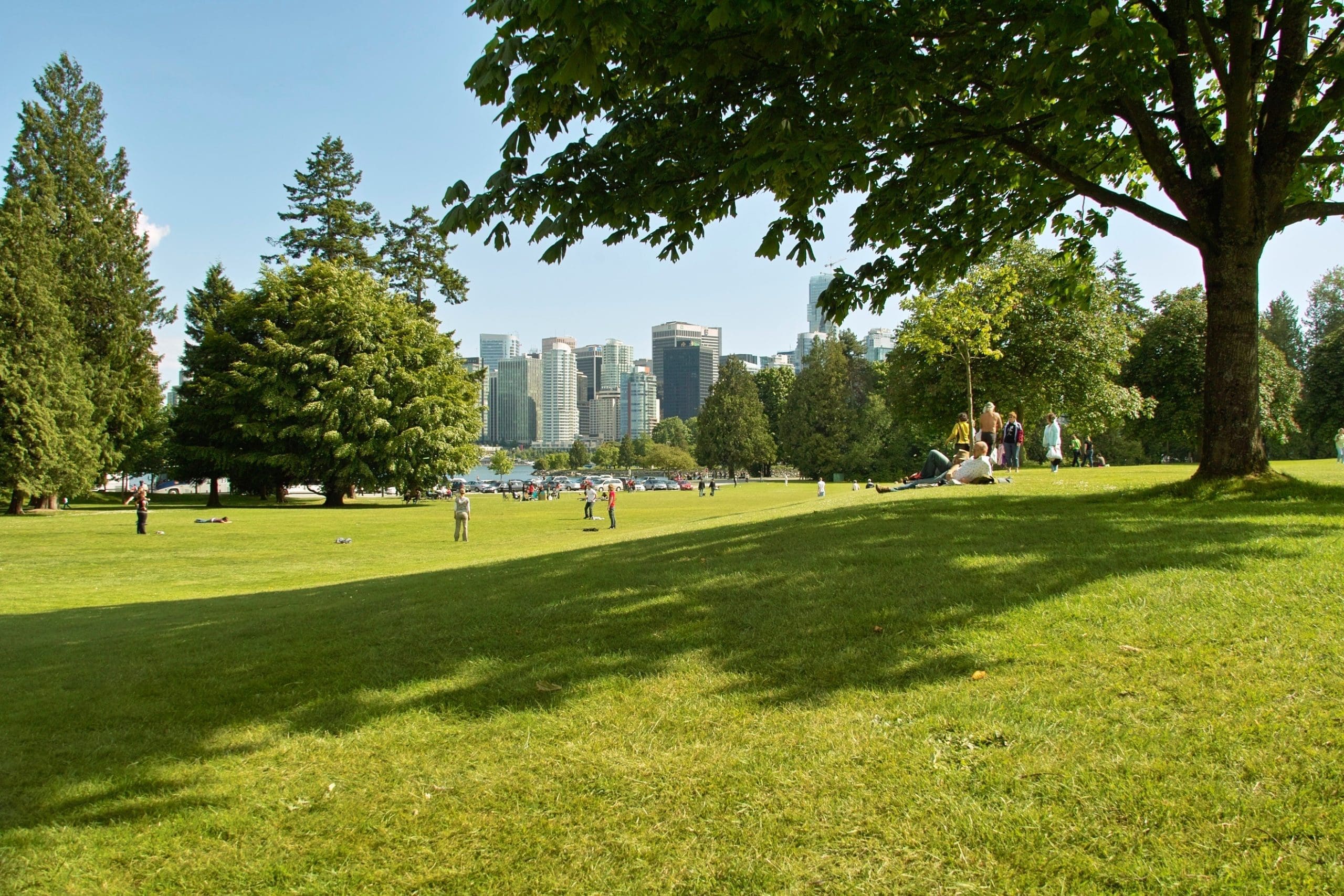 During the summer months, rest on Vancouver's beaches. Or, visit in the winter and go for an intense ski! They may seem like completely different activities, but it just shows how special Vancouver is.
No matter what season you decide to visit Vancouver, enjoying a day at Stanley Park is a well-loved activity for many locals. After spending some time outdoors, check out Granville Island to shop around the markets.
2. Niagara Falls
No list about Canada is complete without mentioning Niagara Falls. Likely Canada's most famous tourist attraction, the Niagara Falls brings in visitors from all over the world. Watching the tons of water pour over the cliffs, is an image that you'll never forget. There has been a recent renovation that has made the experience even more exciting.
The Canadian Niagara Power Company building has recently been updated, so visitors can explore the old power station. They can learn about the history of the Niagara Falls, and also have access to one of the best views of the falls. Once you make your way through the 115-year old building, you will wind up right below the falls. It will definitely provide a unique view that many have yet to see.
The city of Niagara Falls has attracted many daredevils who attempt crazy tricks on the falls. Though it can be a bit scary to watch, it can also be quite thrilling and exciting.
READ NEXT: THE BEST NATIONAL PARKS IN CANADA
3. Toronto
There is so much fun to be had in Toronto, you may need a couple days (or weeks) to explore it all. Toronto is well known as a center for the arts in Canada. From ballet to opera shows, the performing arts scene there is one of the best. After a night enjoying a show, stroll along Toronto's waterfront and dine at any of the delicious local restaurants there. The waterfront is packed with incredible eateries, walking trails, and even concerts. Who knows what you will stumble upon here?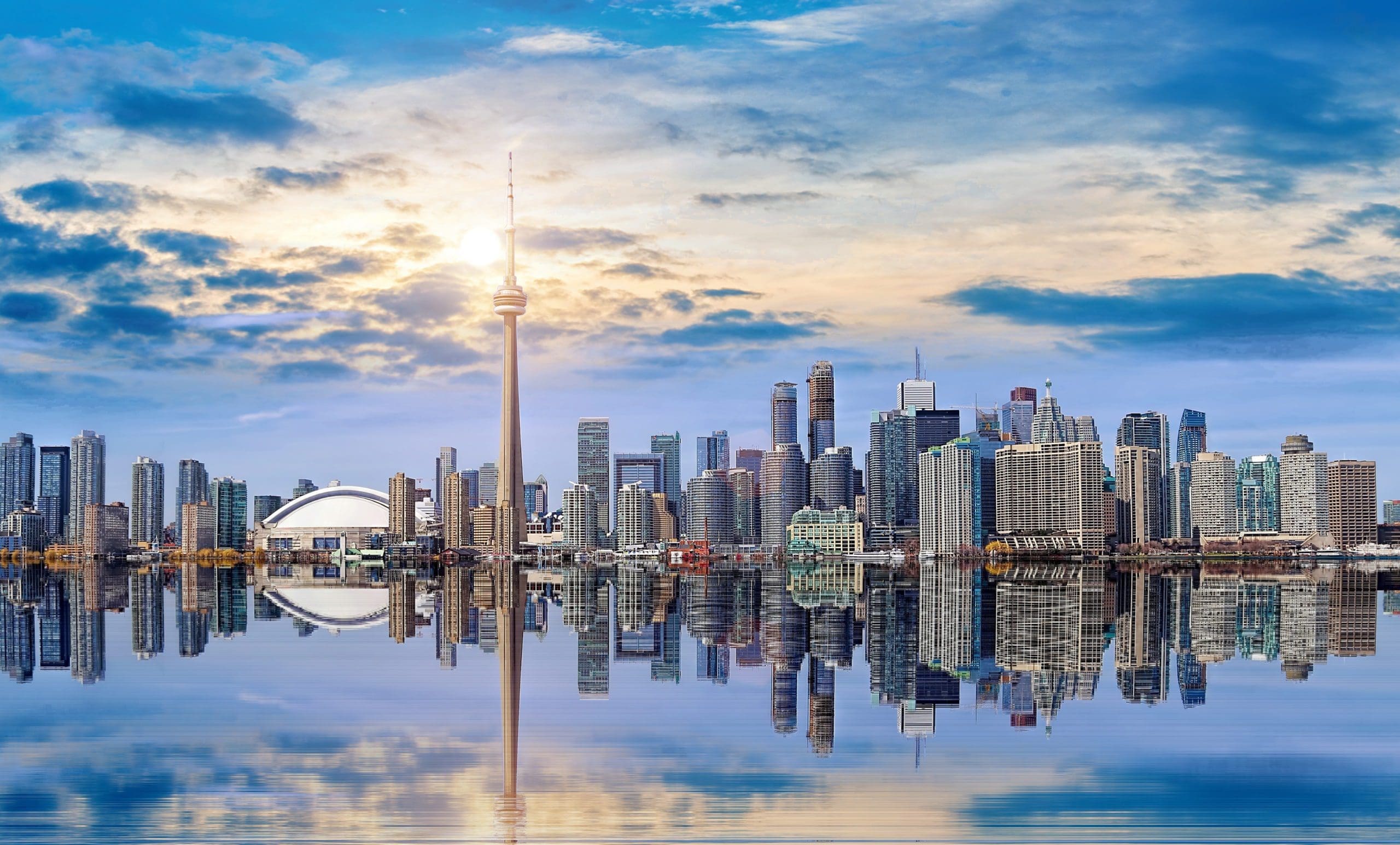 Just outside of Toronto's city center, visitors are welcomed by beautiful beaches. A perfect place to cool down on a hot summer day! If you prefer the cold, plenty of public skating rinks open up around the vast city. With so much to do, there's no wonder Toronto is one of the top cities to visit in Canada.
4. Montreal
Montreal feels like a completely different world to many other parts of Canada. The gorgeous city is part of the Francophone province, Quebec. Though many in Montreal speak English, Montreal's culture is much closer to French culture. The town has kept a lot of its historical buildings, giving it an old-time vibe.
Walk along Montreal's cobblestone streets and get lost looking at the beautiful architecture. Go through the hidden alleyways, and find all the fashionable boutiques and delicious restaurants. If that is not enough, discover the parks and beaches that are scattered around Montreal.
5. Banff National Park
As Canada's first national park, Banff is one of the most spectacular cities to visit in Canada. In the warmer months, you can view the unbelievably deep blue Lake Louis and Moraine Lake. The lakes are surrounded by towering mountains, creating sights you will never forget.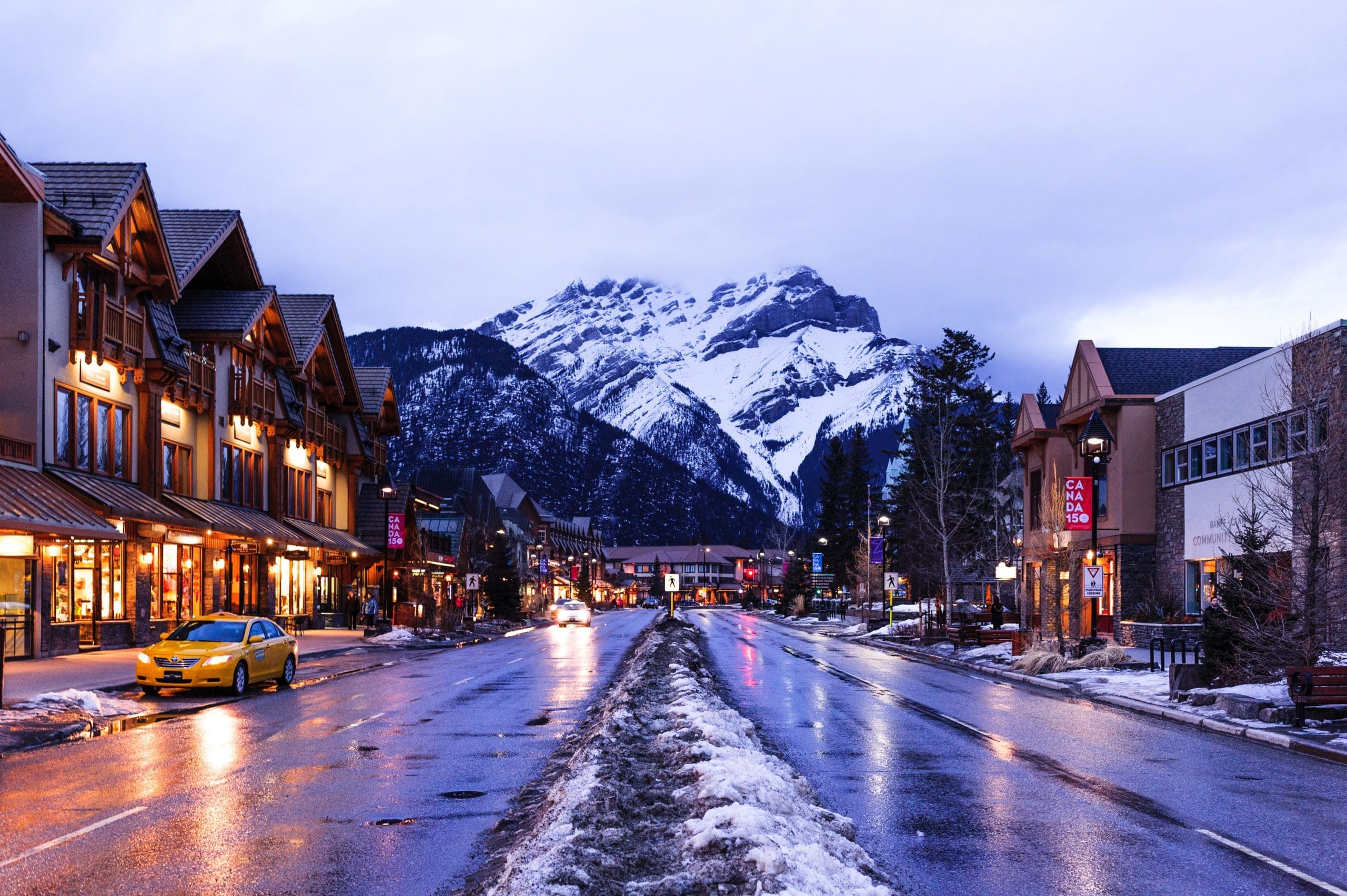 If you are more of a skier, Banff is one of the top cities to visit in Canada for it. Take a trip to the Sunshine Village Ski Resort or Lake Louise Ski Resort. You can enjoy various activities from resting in hot springs to shopping to seeing caribou! There is so much to see in Banff, there is no wonder it is one of the hottest national parks in the world.
6. Ottawa
As Canada's capital, Ottawa is a must-visit destination in Canada. The city is full of historical monuments and museums for the history enthusiast to enjoy. However, the highlight of Ottawa has to be its seasonal festivals. In spring, Ottawa becomes home to the Tulip Festival. Here you can find the over a million colorful tulip flowers around the city. It is a great way to welcome in the spring months!
If you prefer the colder months, Ottawa has a yearly Winterlude festival full of exciting winter activities. The long canal that runs through Ottawa freezes over, and becomes a natural ice-skating rink. What better way to explore Ottawa than by skating through it?
7. Whitehorse
Whitehorse is one of the top cities to visit in Canada for a once in a lifetime experience. The city is located way up north, and is surrounded by gorgeous landscapes. But the highlight of Whitehorse has to be its night views. When the sun goes down on the historic city, you can sometimes spot the Northern Lights lining the skies above.
When you're not being entranced by the colorful Northern Lights, there is plenty to do during the day as well. Whitehorse was once a gold-rush town, and there are many attractions around the gold-rush. Learn about Canada's history in the beautiful city of Whitehorse!
8. Charlottetown (Prince Edward Island)
The small town of Charlottetown is filled with a variety of adventures. As the capital of Prince Edward Island, Charlottetown is incredibly charming. There are plenty of Victorian buildings around the city, and historic landmarks here. Prince Edward Island is quite small, so it's best to visit the surrounding areas of Charlottetown as well.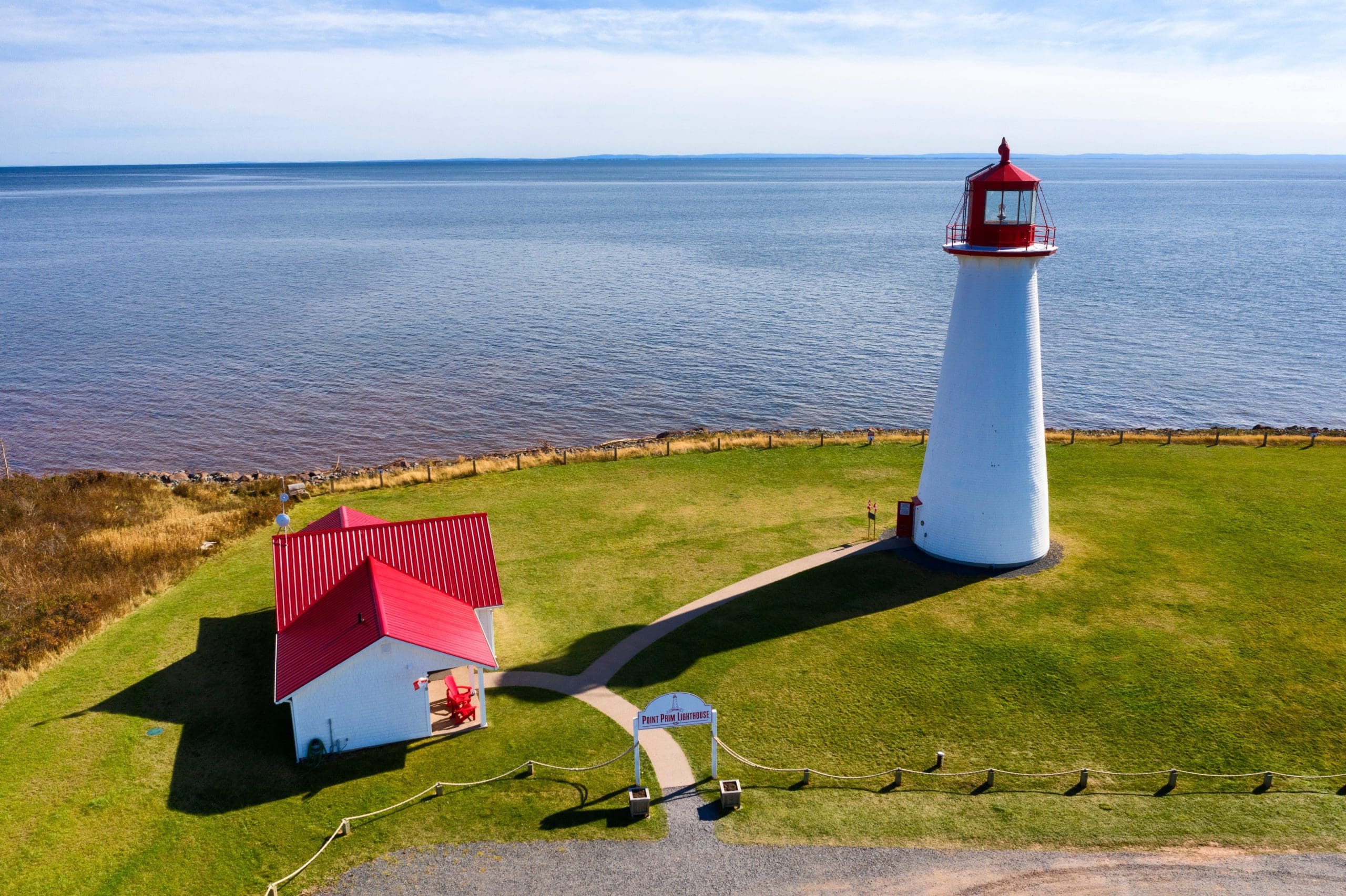 During the summer, many Canadian families swarm to the gorgeous beaches of Prince Edward Island. Lay down on the golden sands, and release all the stress from your busy life. If you are a fan of literature, then you have to visit Prince Edward Island's National Park. In the park you'll find the home that inspired the setting of "Anne of Green Gables."
9. Kelowna
Nestled in British Columbia lies the charming Kelowna. Though it's famous amongst local Canadians, many tourists don't know about it. With its lush mountains and sparkling lakes, there is endless outdoor fun to be had. Many families enjoy visiting Kelowna for the summer months to go swimming and hiking.

In the winter months, many go for a skiing trip. In the mountains that surround Kelowna, there are numerous famous ski resorts. One of the most famous is Big White Resort, but any you visit will be delightful. If you're an adventurous spirit, then Kelowna is the best Canadian city to visit!
10. Revelstoke
Canada is a well-loved country and has plenty of tourism. Though it's great Canada receives a lot of tourism, sometimes you don't want to be around so many people. If you want to be a bit away from that, Revelstoke could be a great Canadian city for you. Revelstoke is an absolutely gorgeous city filled with majestic mountains. In the warmer times, explore the mountains by hiking or mountain biking.
Though Revelstoke is a smaller city, it does have places to visit after a long day of hiking. Unwind with a locally brewed beer and one of the many delicious breweries in Revelstoke. There's no better way to relax after an intense hike or ski!
TIPS ON VISITING CANADA
The Weather Can Vary
As the second largest country in the world, it goes without saying that Canada is home to a variety of different climates. The southern parts of Canada are much warmer than the North. Before you visit any city in Canada, make sure to check the weather ahead of time.
Be Cautious of Animals
Canada is well known for its breathtaking landscapes. Exploring the mountains of Canada is a must-do activity. When you go hiking, or visit a lake, you will likely come across some wildlife. The wildlife may be beautiful, but please do not interact with them. Animal attacks aren't common, but it's better to be careful.
Learn a Bit of French
If you plan on visiting any city in Quebec, it's best to learn a bit of French. Many in the tourist industry there know English, but trying to speak French with locals will make your trip much smoother. Learning some French to communicate with the locals is also a sign of respect for the country you're visiting.
Conclusion
Whether you're an outdoor enthusiast or prefer more of a city vibe, there is something to enjoy in Canada. Take the leap and travel through the wonderful country of Canada!
Join our community of keen travellers, wildlife enthusiasts and adventure seekers.