Thailand, a vibrant and diverse country located in the heart of Southeast Asia, has captivated travelers for decades with its stunning landscapes, rich cultural heritage, and warm hospitality.
From the bustling streets of Bangkok to the tranquil beaches of Phuket and the lush jungles of Chiang Mai, Thailand offers a plethora of experiences that cater to all kinds of travelers.
However, choosing the best time to visit this enchanting destination is crucial to ensuring an unforgettable trip. In this article, we will explore the different seasons and highlight the ideal time to visit Thailand based on weather, festivals, and tourist crowds.
The Best Time To Visit Thailand
High Season: November to February
The high season in Thailand, spanning from November to February, is widely regarded as the best time to visit. This period offers pleasant temperatures, lower humidity levels, and minimal rainfall, making it perfect for exploring the country's diverse attractions. During these months, temperatures hover around 25-30°C (77-86°F) in most parts of the country, creating a comfortable environment for outdoor activities and sightseeing.
Notably, the cooler weather makes it an ideal time to explore Bangkok's cultural sites, enjoy water sports and snorkeling in the stunning islands of the Andaman Sea or Gulf of Thailand, and partake in jungle treks in northern regions like Chiang Mai and Pai. It's important to note that this is the peak tourist season, so popular destinations may be crowded. Booking accommodations and activities in advance is recommended.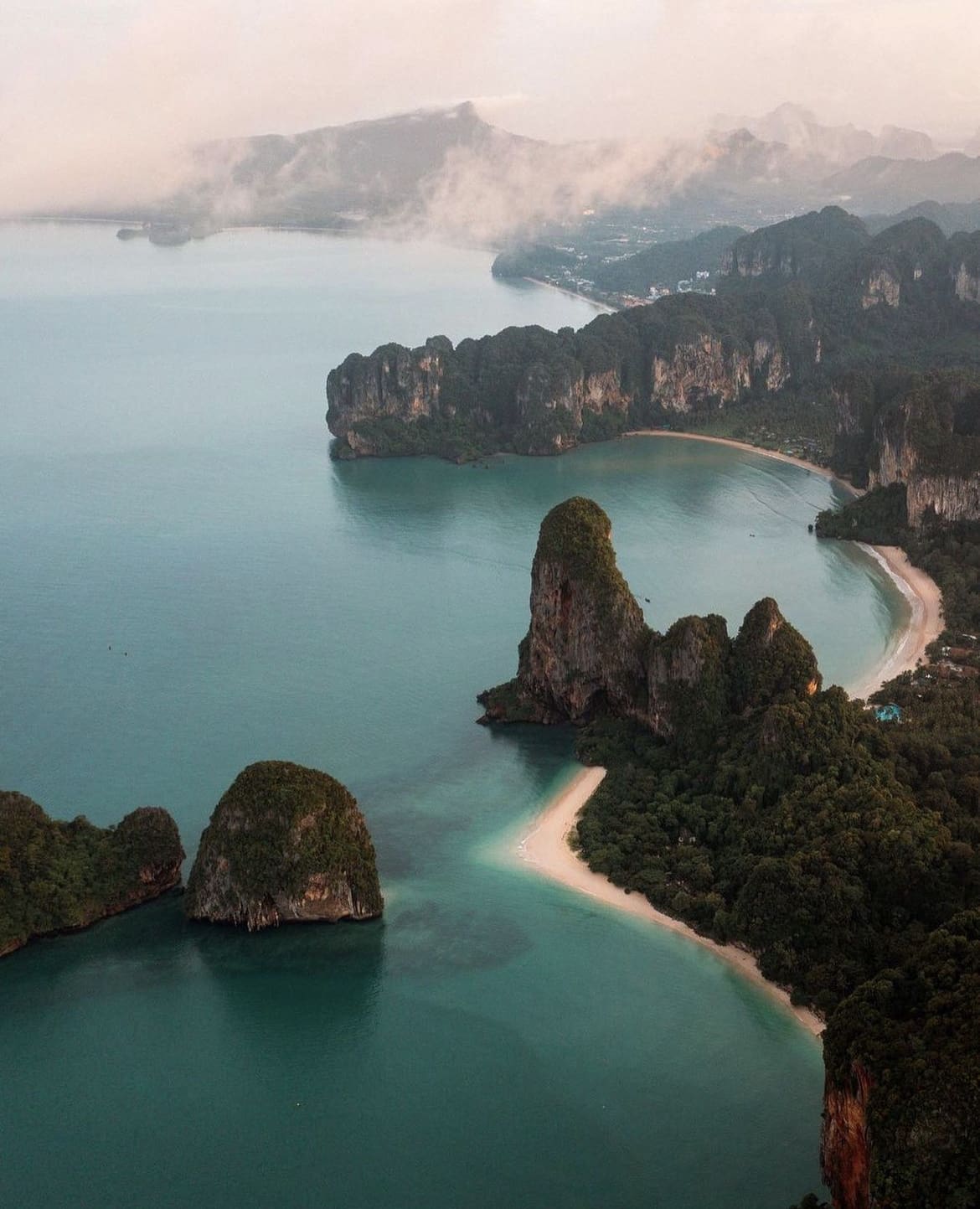 Shoulder Seasons: March to May and September to October
The shoulder seasons in Thailand, which fall between the high and low seasons, offer a more balanced mix of weather conditions and lower tourist numbers. From March to May, temperatures begin to rise, and humidity levels increase, especially in the central and northern regions. Despite the heat, this period can be an excellent time to visit if you plan your activities accordingly.
Visiting Thailand during March to May allows you to experience the vibrant Songkran Festival, Thailand's traditional New Year celebration, which involves joyful water fights and cultural events throughout the country. Additionally, the shoulder season brings excellent deals on accommodations and airfare due to decreased demand.
September to October is another shoulder season, characterized by occasional rainfall and humidity. While some regions may experience short bursts of rain, this period is generally less crowded, offering an opportunity to explore popular tourist destinations without the overwhelming influx of visitors. The lush green landscapes after the rain create a picturesque setting for nature enthusiasts.
Low Season: June to August
Thailand's low season, which spans from June to August, coincides with the country's monsoon season. During this time, Thailand experiences higher temperatures, increased humidity, and regular rainfall. While the weather may be less favorable, there are still reasons to consider visiting during this period.
If you don't mind occasional showers and are looking for budget-friendly options, the low season offers significant discounts on accommodations, flights, and tourist activities. Additionally, the rains bring respite from the scorching heat, and you can still enjoy popular attractions with fewer crowds.
The southern islands of Thailand, such as Koh Samui, Phuket, and Krabi, experience slightly different weather patterns during the monsoon season. These regions often have a "micro-monsoon" effect, with short, intense rain showers followed by periods of sunshine. Exploring these destinations during the low season can still be enjoyable, as the rain showers often don't last all day.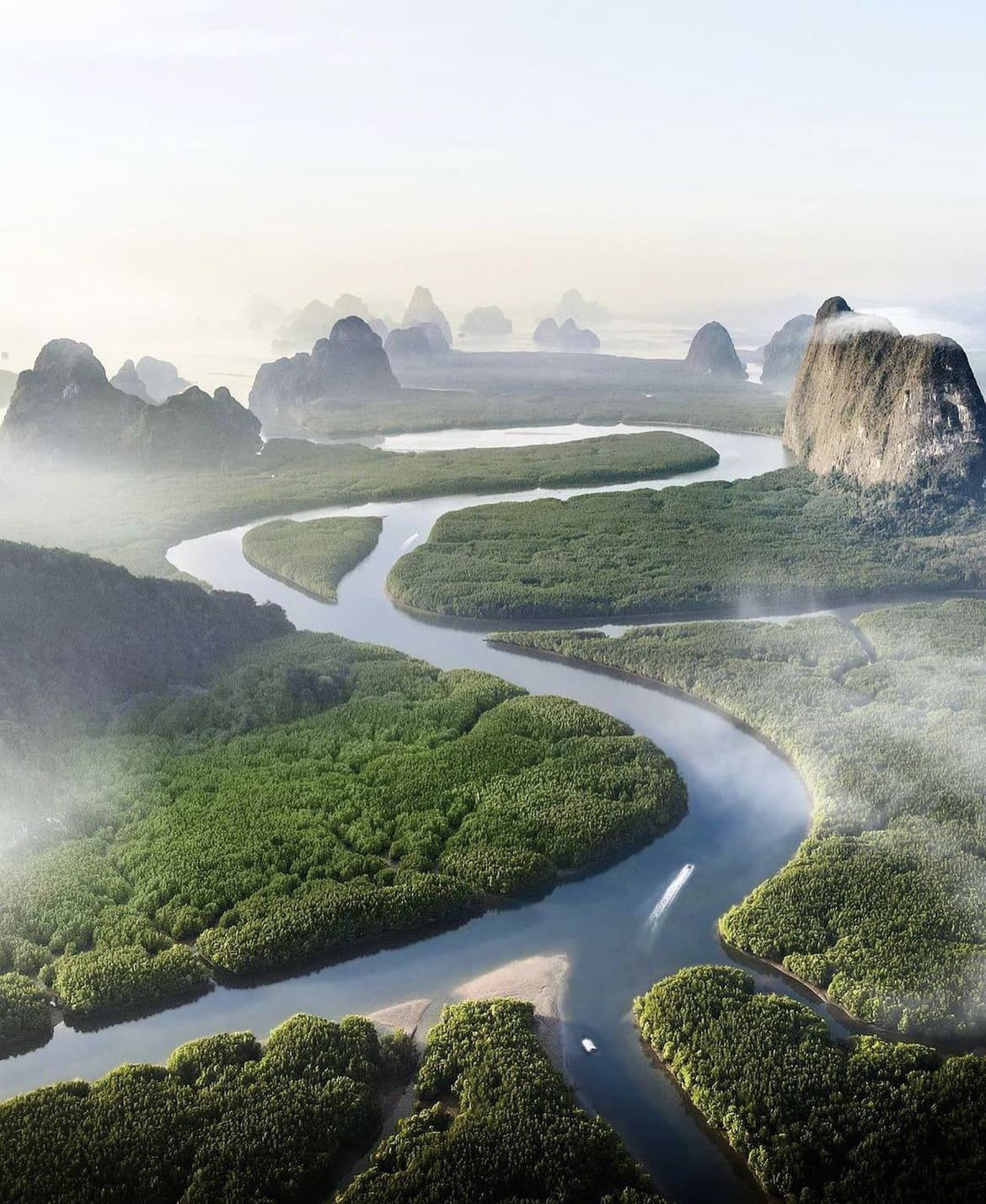 Thailand offers a wealth of experiences for travelers throughout the year, but choosing the best time to visit depends on your preferences and priorities. The high season, from November to February, provides ideal weather conditions, while the shoulder seasons, from March to May and September to October, offer a balance between weather, festivals, and fewer crowds. The low season, from June to August, presents an opportunity for budget-conscious travelers to explore Thailand at discounted rates.
Ultimately, no matter when you choose to visit, Thailand's charm and allure will leave a lasting impression. Immerse yourself in the vibrant culture, indulge in tantalizing cuisine, relax on breathtaking beaches, and explore the country's historical and natural wonders.
Thailand awaits your discovery, ready to offer an unforgettable adventure at any time of the year.
The Best Things To Do In Thailand, Each Month Of The Year
January
Start the year off with a bang by joining the exuberant celebrations of New Year's Eve in Bangkok. Witness the dazzling fireworks display at CentralWorld, one of Southeast Asia's largest shopping malls.
Alternatively, enjoy a romantic riverside dinner cruise along the Chao Phraya River, where you can feast on delectable cuisine while admiring the illuminated city skyline.
February
In February, immerse yourself in the rich cultural heritage of Thailand by attending the Chinese New Year celebrations. Bangkok's Chinatown, also known as Yaowarat, comes alive with vibrant dragon dances, parades, and street performances.
Indulge in a feast of traditional Chinese delicacies at the street stalls and visit the beautifully adorned Chinese temples to offer prayers for good fortune and prosperity.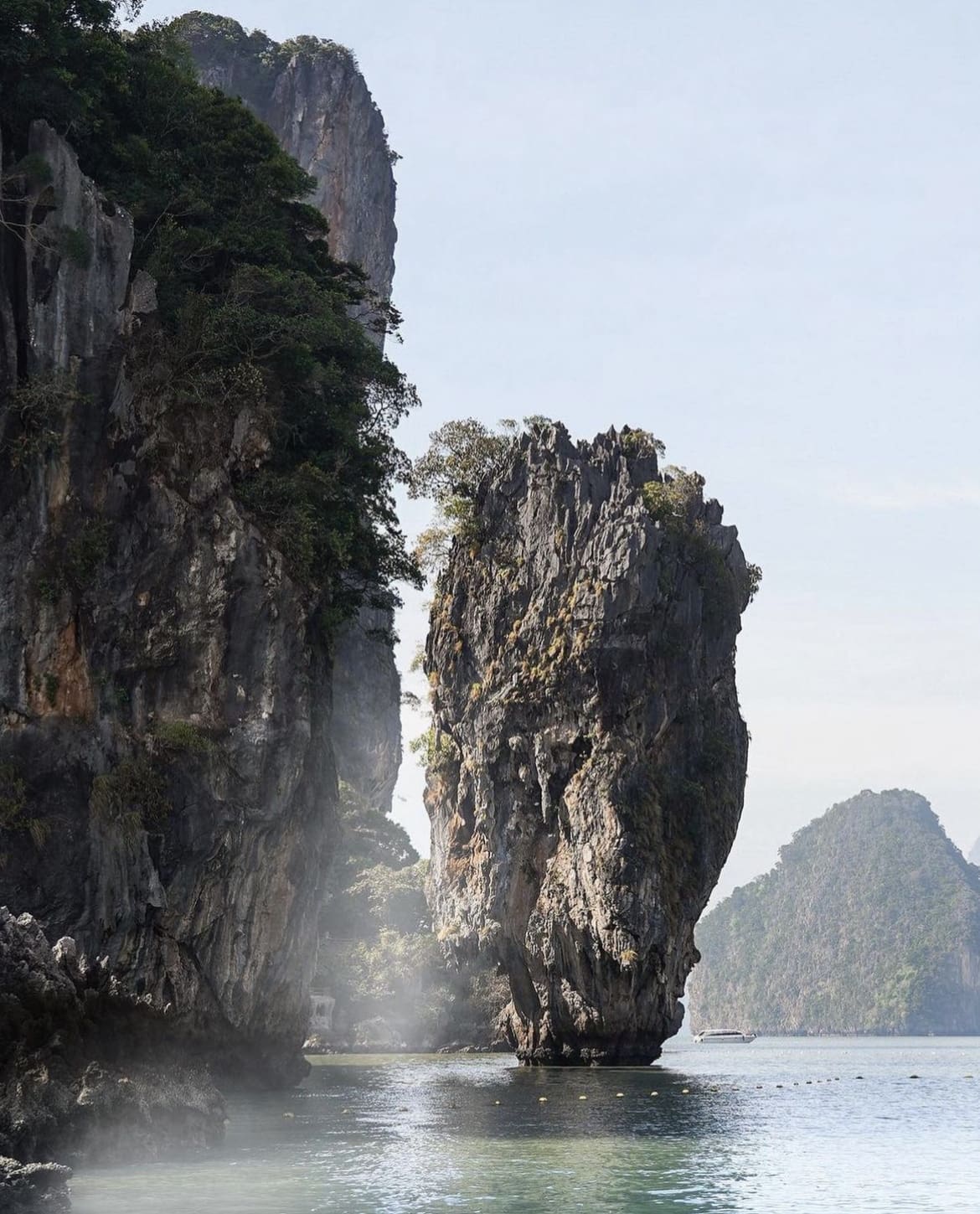 March
March offers a splendid opportunity to partake in the Songkran Festival, Thailand's traditional New Year celebration. Join locals and tourists alike as they engage in playful water fights on the streets.
Bangkok's Khao San Road, Chiang Mai's Old City, and Phuket's Patong Beach are some of the best places to experience the festivities in all their glory. Don't forget to wear waterproof clothes and protect your valuables!
April
Escape the bustling cities and head to Thailand's enchanting islands in April. Explore the stunning beaches of Koh Phi Phi, where the crystal-clear turquoise waters and towering limestone cliffs create a breathtaking backdrop.
Relax on the powdery white sands, indulge in water sports like snorkeling and scuba diving, and witness vibrant marine life in their natural habitat.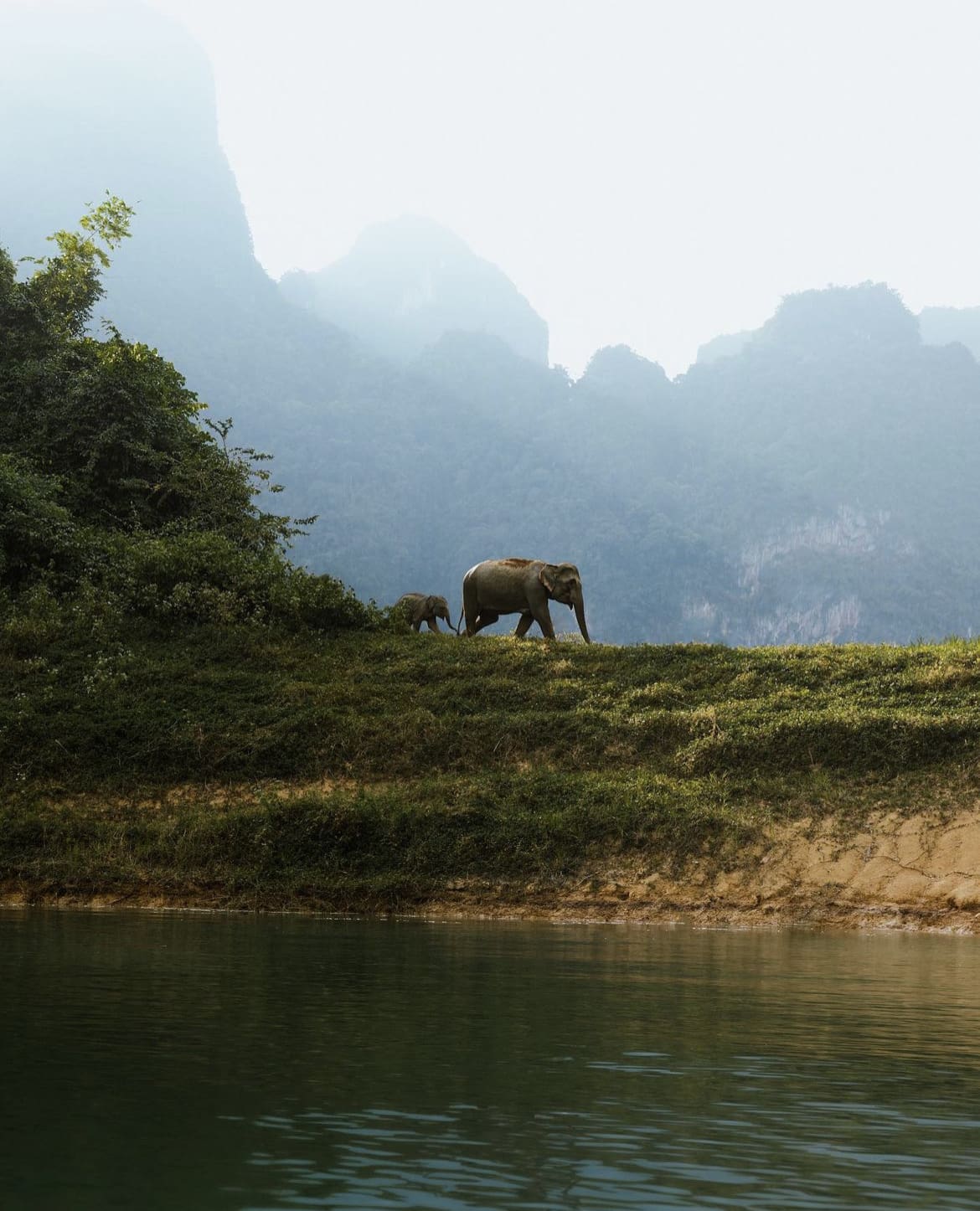 May
In May, explore the ancient city of Ayutthaya and witness the mesmerizing Elephantstay Festival. This unique event allows you to interact with majestic elephants, learn about their conservation, and even participate in bathing and feeding them.
Gain a deeper understanding of these gentle creatures while contributing to their well-being.
June
June is an excellent time to embark on a wildlife adventure in Thailand. Explore Khao Yai National Park, a UNESCO World Heritage Site, where you can spot wild elephants, gibbons, and an array of bird species.
Trek through lush forests, visit impressive waterfalls, and embark on night safaris to witness the park's nocturnal inhabitants, such as civets and porcupines.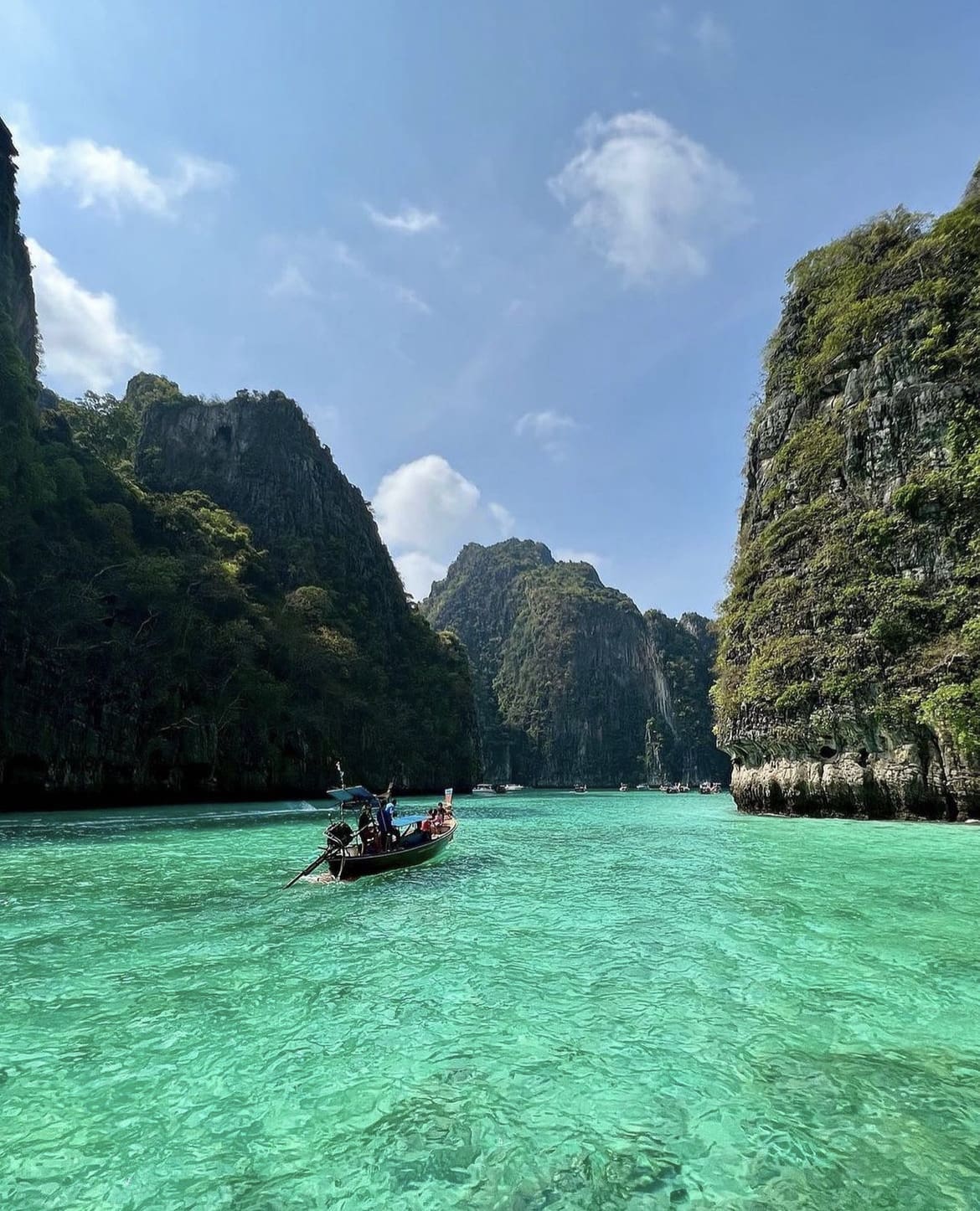 July
Head to the picturesque province of Sukhothai in July to witness the magnificent Candle Festival. This event showcases intricately carved wax sculptures and vibrant parades depicting scenes from Buddhist mythology.
Marvel at the illuminated city streets and participate in cultural performances, creating an enchanting atmosphere.
August
August presents a great opportunity to explore the northern region of Thailand, especially the city of Chiang Mai. Visit the sacred Wat Phra That Doi Suthep, a stunning temple situated atop a mountain, and participate in the spiritual and colorful Buddhist ceremonies.
Additionally, August marks the start of the majestic Yi Peng Lantern Festival in Chiang Mai, where thousands of floating lanterns illuminate the night sky, creating a surreal and magical experience.
September
Escape to the tranquil shores of Hua Hin in September to witness the Hua Hin Jazz Festival. This vibrant music festival attracts renowned jazz musicians from around the world, creating an unforgettable fusion of music and seaside ambiance.
Sit back, relax, and enjoy live performances against the backdrop of the stunning Gulf of Thailand.
October
October brings the awe-inspiring Vegetarian Festival in Phuket, where devotees abstain from meat and engage in ritualistic ceremonies. Witness processions of participants with pierced cheeks and bodies, showcasing their dedication to their beliefs.
It's a unique cultural experience that offers a glimpse into Thailand's spiritual practices and beliefs.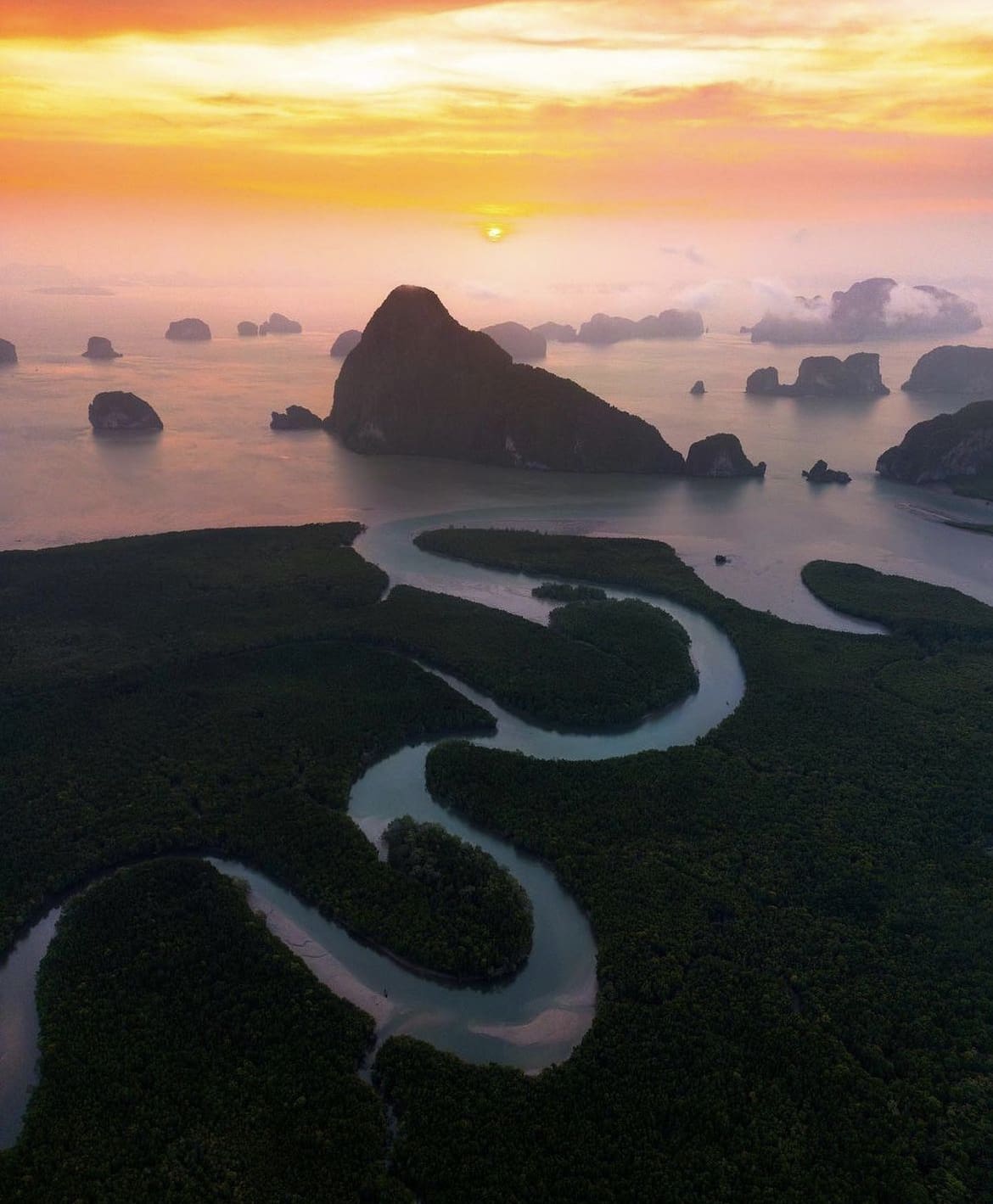 November
November is an ideal time to explore the city of Bangkok, with its cooler temperatures and a myriad of cultural sites. Visit the Grand Palace, a complex of stunning buildings and temples that served as the official residence of the Kings of Siam. Explore Wat Arun, the Temple of Dawn, with its intricate architecture and panoramic views of the city. Don't miss Wat Pho, home to the famous reclining Buddha, a magnificent sight that stretches over 46 meters in length.
December
End the year by basking in the tropical beauty of Thailand's islands. Whether it's the Phi Phi Islands, Krabi, or Koh Samui, you'll find yourself in paradise. Enjoy sun-kissed beaches, crystal-clear waters, and a festive atmosphere that accompanies the holiday season. Take part in beach parties, indulge in fresh seafood, and welcome the New Year with a sense of tranquility and bliss.
Thailand's diverse cultural tapestry and breathtaking landscapes offer a plethora of activities and events throughout the year. From vibrant festivals to tranquil beach retreats, each month brings unique opportunities to explore and immerse yourself in the wonders of this captivating country. No matter when you choose to visit, Thailand's charm and hospitality will leave you with unforgettable memories to cherish for a lifetime.
Join our community of keen travellers, wildlife enthusiasts and adventure seekers.