The United Kingdom is one of the most popular tourist destinations in the world, with millions visiting every year, under normal circumstances. The country's greatest attraction is without doubt the City of London, so to help reignite our travel fire, we thought why not make a list of the best things to do in London for free.
With vaccination rates across the world increasing, we are starting to be able to breathe a bit more freely again. The UK had it quite rough at the beginning of the pandemic…to put it lightly. Fortunately, their Covid-19 rates have dropped drastically and their travel restrictions have been lifted for many countries. If you're travelling from the US or any other "green" country, and are vaccinated you will not have to go into quarantine, but may have to take a Covid-19 test upon arrival. If unvaccinated, you will need a negative Covid-19 test and to quarantine for 10 days upon arrival.
Once you've tested negative and are ready to go, it's time to have some fun in London! Travel can cost as much or as little as you'd like. But this article is for those who want to save a little cash while abroad. Luckily, London has a plethora of free activities for everyone to enjoy. Now let's go explore all the free things to do in London.
The Best Things To Do In London For Free:
Indoor Activities
The following attractions are indoors, so many have capacity limits and mask mandates. Please check the location's website first to see what regulations they have in place before going.
Museums and Galleries
Almost every museum and gallery in London is free – it is one of the few cities with this luxury. They may be free, but they are far from small. Each museum is enormous and filled to the brim with content to learn and view. You can spend hours exploring all the history housed in each of these museums and galleries.
1. National Gallery
This art gallery houses over 2,300 works that you can view at your own pace. There is, in fact, so much to view that the museum has created special routes that you can take depending on which art style you want to learn about. The National Gallery also hosts special exhibitions for free that showcase the works of a specific painter or theme. Some exhibitions are paid though, so make sure to check their website first to see which are free.
2. Natural History Museum
From dinosaurs to meteorites, this museum has an endless collection of wonders to discover. Here you can learn all about the different organisms that have existed over the course of Earth's history, and also learn how the planet has evolved. The Natural History Museum has free displays, featuring works based on specific themes on our environment. Currently on display is "Our Broken Planet: How We Got Here and Ways to Fix It." A collection of objects that show how we have negatively impacted our planet. It sends a strong message reminding us of how we must better take care of our home. For more information, you can look at their website here.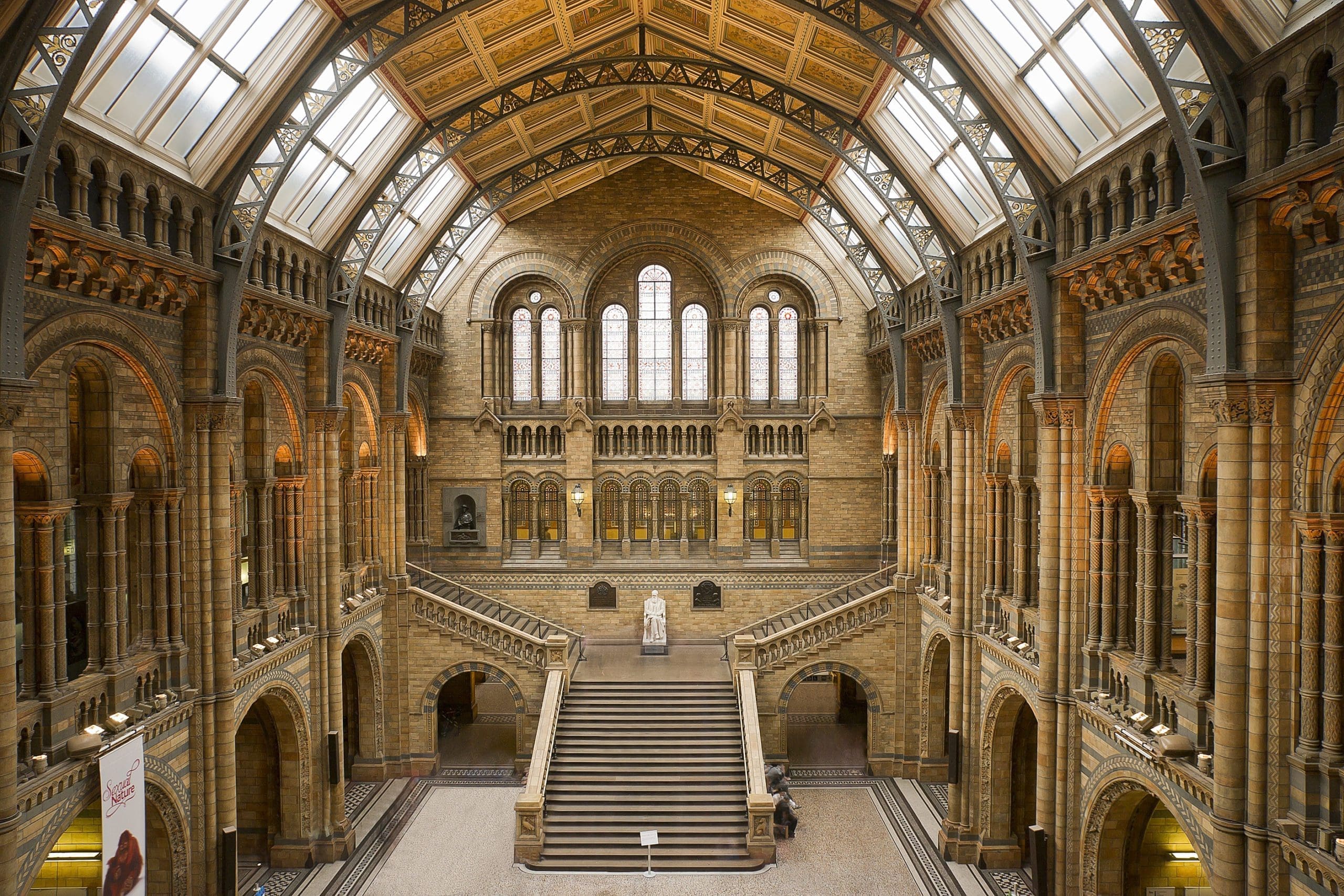 3. Tate Modern/ Saatchi
Both Tate Modern and Saatchi focus on modern and contemporary art. It is always interesting to see how newer artists are expressing modern themes in new, unexplored ways. Modern art can sometimes be difficult to decipher, but Tate Modern provides audio tours that can help explain the art pieces. The Saatchi gallery is the perfect place to visit if you want to see emerging artists. They are currently displaying the works of UK Art graduate students, but their displays change quite often so look at their website to see their latest collection.
4. Leake's Street Graffiti
Underneath Waterloo station lies a tunnel filled to the brim with graffiti. This area was created as a legal, safe space for graffiti artists. There are a multitude of different street art styles for you to enjoy. You may not find Banksy here, but if you look closely enough, you may just find the next great graffiti artist.
5. God's Own Junkyard
What began as a neon light collection, God's Own Junkyard has grown into a unique museum of sorts for the general public. These lights come from a variety of movies and TV programs. This place is such a unique experience, as all the lights around you make you feel as if you're in a futuristic movie. God's Own Junkyard is a great place for pictures, but keep in mind that you cannot use a professional camera here. They only allow phone cameras in this space. Their website will give you more information on your visit here.
6. British Film Institute (BFI)
Calling all film lovers, it is time to visit BFI! This museum hosts daily free films, which can vary from popular movies to films you've never even heard of. If you don't feel like going all the way to BFI, you can also visit their website to watch their collection of free movies from the comfort of your home. After watching the free showing, BFI has a library where you can learn all about your favorite movies, or movies you've never even known about.
Skyline Views
7. Sky Garden
To get a free view of London's skyline, there's only one place to really go – Sky Garden. This viewpoint is on the 35th floor of an office building that serves as both a fantastic way to see London and a luscious indoor garden. Sky Garden is filled with beautiful greenery that creates a stark contrast with the skyscrapers outside the window. One thing to note about Sky Garden: although it is free, there are two things you need to do. First of all, you have to book a timed ticket before you go. Second, and most important of all, you have to dress well. Sky Garden may be free, but it's fancy and free. Showing up in flip flops or sneakers will get you turned away at the door, so dress appropriately. If you would like to check out Sky Garden, you can book here.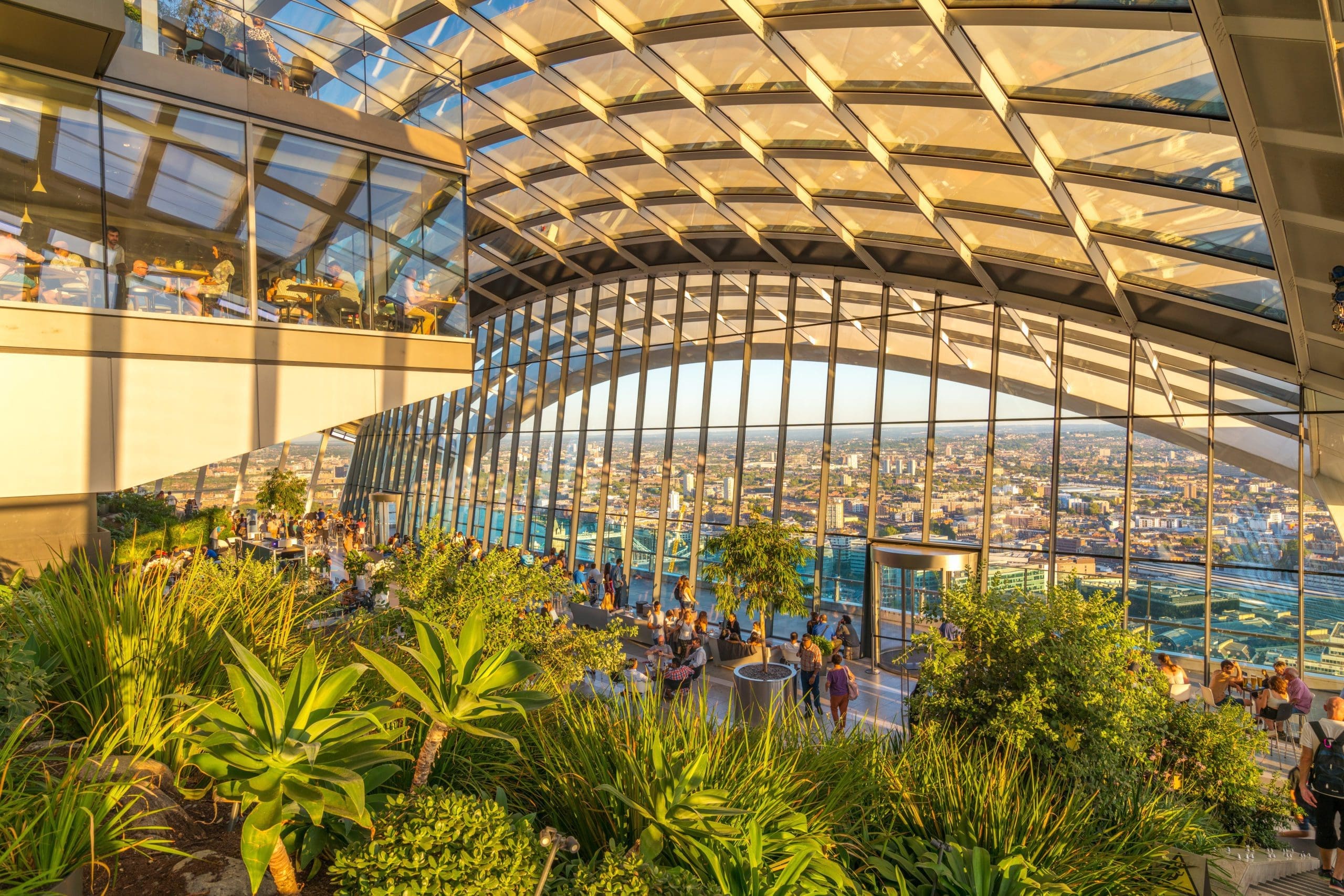 Outdoor Spaces
Though many of these indoor attractions have safety regulations in place, it may still feel uncomfortable for some to be in an enclosed space. Don't worry though! There are plenty of things to do for free in London that are outdoors with plenty of space for social distancing. I have separated this section into different outdoor activities you can enjoy.
Parks
8. Hyde Park
This is one of London's most famous parks for a reason. Covering 350 acres of land, you can see free concerts, rose gardens, cafes, and much more. London is a busy city, so taking some time out of your day to sit back and enjoy nature can give you a nice break in the day. If you visit Hyde Park, you should definitely check out Speaker's Corner. This spot is where anyone can start a public speech or debate on whatever topic they want (with some exceptions of course). Sit back and listen to someone's passionate speech on why bananas shouldn't be eaten anymore, or be bold and make a speech of your own. Maybe you'll find that there are others who agree with you.
9. St. James's Park
This is my personal favorite park as there is a gorgeous lake there surrounded by large trees. The branches hang lazily making the leaves hanging off them look like green raindrops. It's like a breath of fresh air – a break from all the pollution that filled your lungs on the streets of London (don't get me wrong I love London, but I do not love the air quality). St. James's park is within walking distance of Buckingham Palace, so you can see the changing of the guards then roam around the park or enjoy a nice picnic.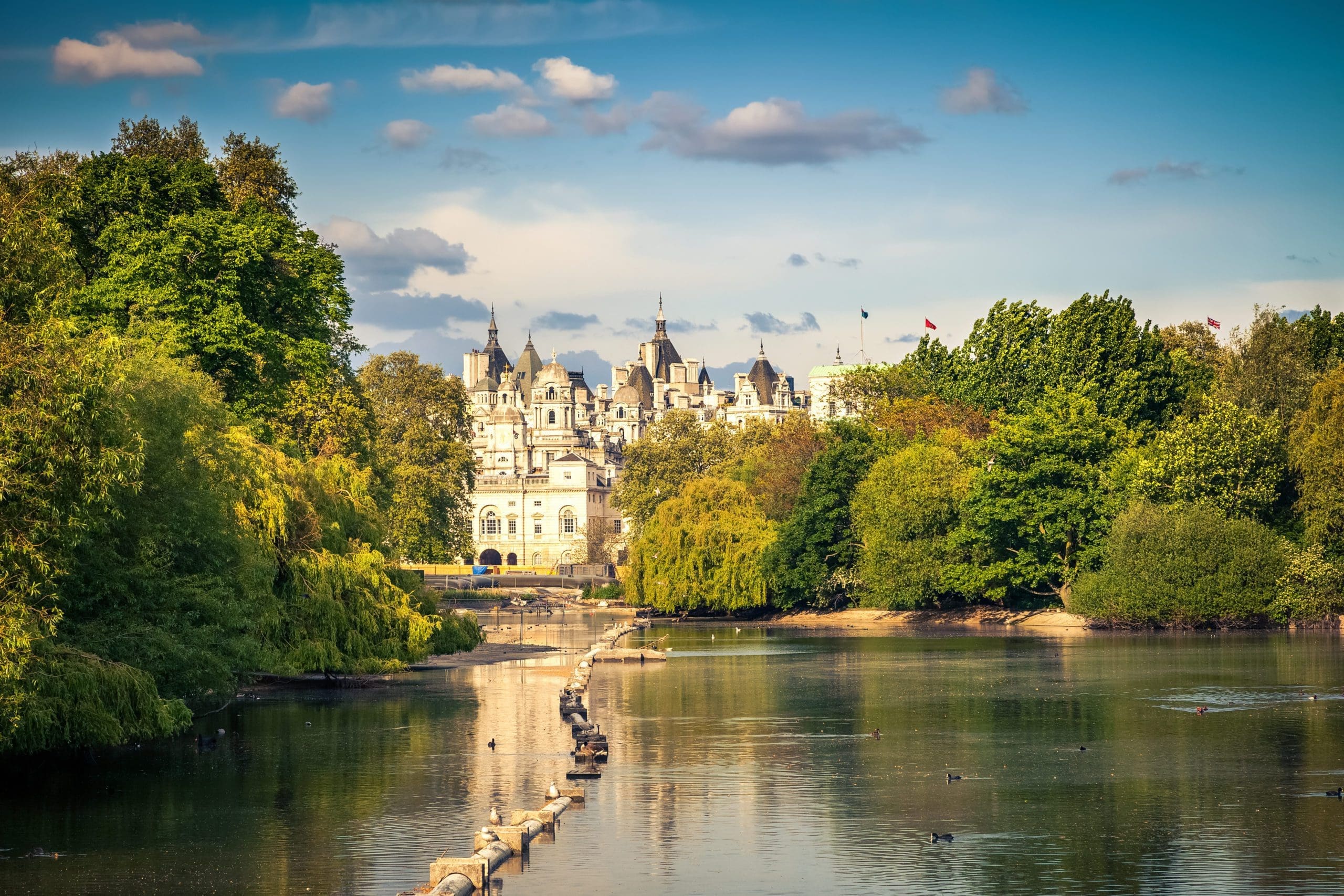 10. Kyoto Gardens
London is a small city, but is filled with many wonderful parks. One of the most unique parks is Holland Park, which is famous for its Kyoto Gardens. The Kyoto Gardens were a present to Great Britain from Japan, and include traditional Japanese stylings. This brings a great sense of tranquility to the park that makes you feel more at peace. The Kyoto Gardens make you forget that you're in London for a moment. If you have time, I highly recommend visiting these gardens for a change of pace.
Outdoor Markets
One of the best things to do in London for free is explore all the different marketplaces. Although it will be hard to not buy everything in sight, it is still fun to window shop and see all of the unique goods local vendors have to offer.
11. Covent Garden
Covering about nine streets, Covent Garden is a collection of local shops, restaurants, and cafes. It is most known for its central market building, a perfect spot for some window shopping and nice pictures. The shopping area has a large focus on local businesses, so if you decide to spend some money on buying something for yourself, try staying local. Walking around nine whole streets can build up quite an appetite, but Covent Garden is quite famous for having the top eateries in all of London. Take your time exploring this area – you can find many great hidden spots.
12. Neal's Yard
Tucked away in the many streets of Covent Garden, is a group of colorful buildings housing a multitude of independent shops, cafes, and restaurants. Many people don't even know about Neal's Yard and miss out on seeing one of the prettiest streets in London. Don't be most people, and take the time to visit Neal's Yard.
13. Cecil Court
This 17th century alleyway is a booklover's paradise with every shop selling second-hand books and antiques. People from all walks of life come to donate books to these shops, so you may find some hidden treasures. There have been instances of people finding first editions of their favorite book, if you're lucky maybe you can too. One thing to note is that most of these shops open around 10 AM, so there is no need to wake up early to start your book tour.
14. Columbia Road Flower Market
Open only on Sundays, this street market is filled with the best flower vendors around. Even if you choose not to buy any flowers, this is for sure the prettiest market you'll find in London. Surrounding the markets are small shops and cafes where you can enjoy a nice cup of tea while looking at the wonderful flowers outside. Do take some allergy medicine though, because the pollen will be a bit strong here.
15. Camden Market
I've always felt that Covent Garden was a bit more of a posh market, while Camden Market was more unique and edgy. This area of London was once famous for its punk scene, whose influence you can still see today. At each turn you can find special and vibrant stores filled with things you wouldn't find anywhere else. There is also a section within Camden Market with local food stands that have cuisines from all over the globe. There are so many stalls to try, you'll find something to eat and enjoy with no problem.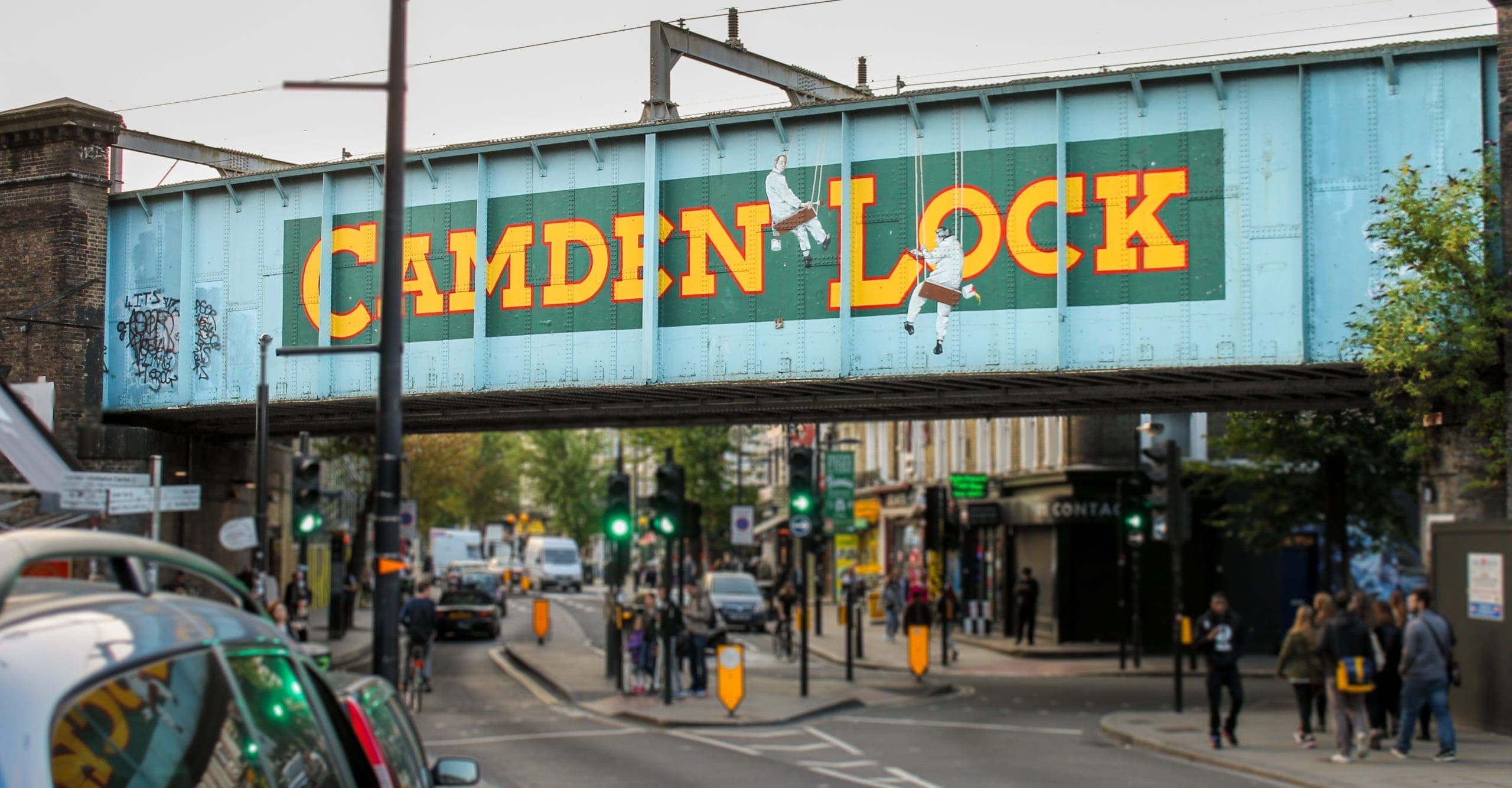 Art & Theatre
16. The Scoop
In the summer months, you can enjoy a multitude of free events at The Scoop ranging from theatre shows, to movie screenings, to live music. The Scoop is an outdoor amphitheater, so social distancing is a lot easier. If you are worried about the summer heat, don't worry too much. London only has about two weeks of hot weather before cooling down again, so no need to think too much about getting overheated watching these shows.
17. Shad Thames
London has its fair share of photo-friendly streets, but Shad Thames brings an edgy vibe to this trend. Previously a warehousing district, this area has now been converted into small shops and restaurants, while maintaining its Victorian vibe. This spot is still low on the radar for many influencers, but it is becoming a hotspot for photos. So, if you want a dramatic picture to post online, go now before people start to take notice.
18. Seven Noses of Soho
This is more of a scavenger hunt than an art piece, but it has quite an interesting story. In 1997, the government was putting up CCTV cameras everywhere, which many felt was an invasion of privacy. One artist in particular took issue with these cameras, and decided to create some protest art. The artist, Rick Buckley, placed 35 clay noses around London to see if anyone would find them – or if he would get caught by the CCTV cameras (plot twist, he was not). Most of the noses were found, but some remain to this day. There is a legend stating that if you find all 7, you will become wealthy…I think I'm going to start looking for those noses myself. If you'd like to read more on this fascinating story, please check out this article. No cheating though!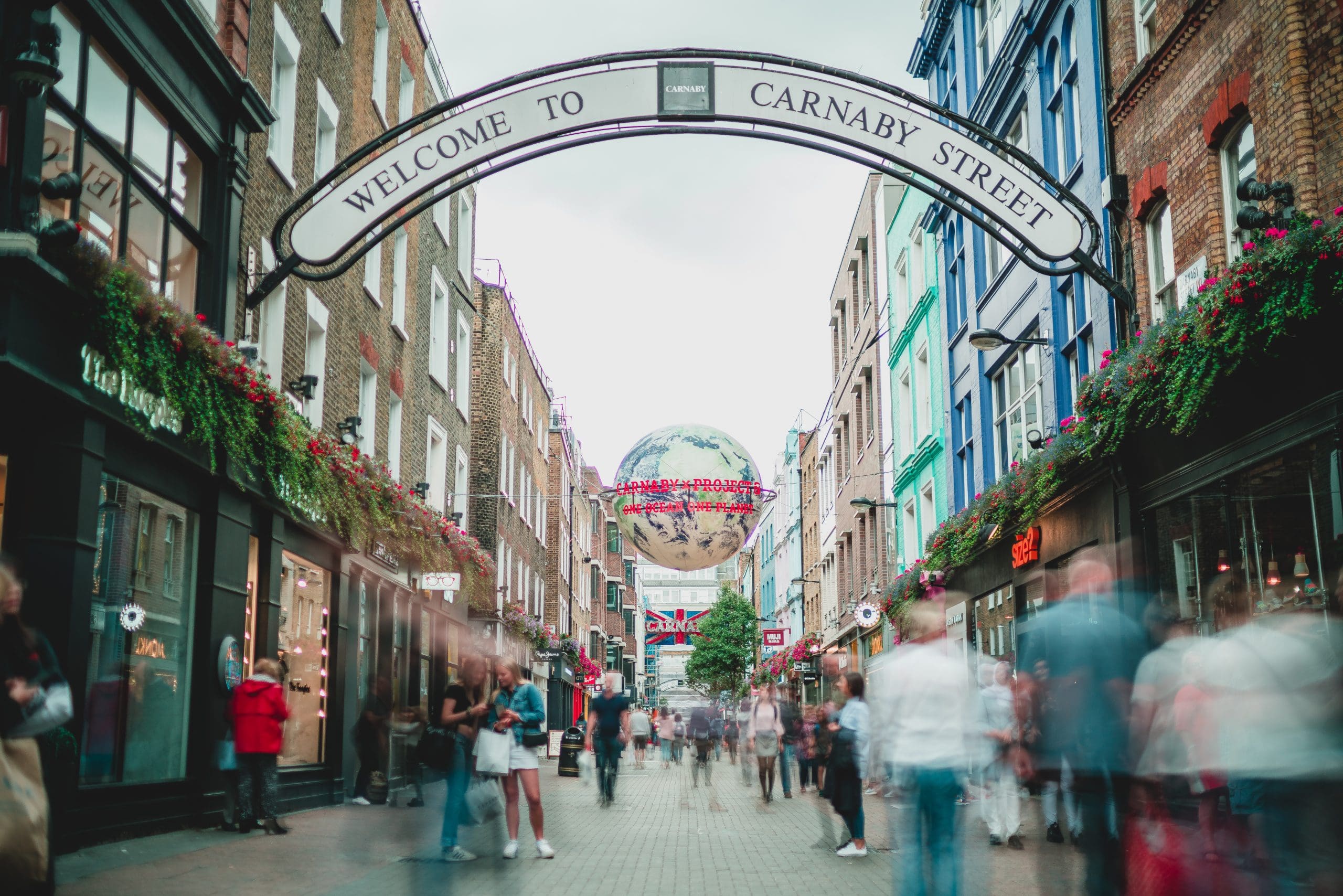 Tourist Hotspots
Many people hate going to touristy areas, but honestly sometimes they're popular for a reason. Don't feel bad about wanting to see Big Ben or the London Eye – they are cool! See what you want, and do what you want (responsibly). Fortunately, many of the hottest tourist attractions in London are free to see!
19. Piccadilly Circus
Likely one of the most famous intersections in the world, Piccadilly circus is a dizzying array of traffic and famous banners that scream iconic London. What I like to do when I'm in London, is grab some takeout from Chinatown and walk over to the statue at Piccadilly Circus. It is the best spot to sit down and people watch while eating some fantastic food. Eating food may cost money, but people watching is hands down one of the best free things to do in London – trust me. Watch out for the pigeons though. London pigeons have no fear.
20. Trafalgar Square
Right outside of the National Gallery is Trafalgar Square, a historical area known as a gathering place for both events and political demonstrations. Interestingly, unlike most city centre's, you won't find many pigeons here. Trafalgar Square used to be quite infamous for its high pigeon population, but the government has recently decided to "get it under control." If you see a person walking around with a falcon or a net, they're probably in the middle of "pigeon control." I wouldn't recommend watching that though.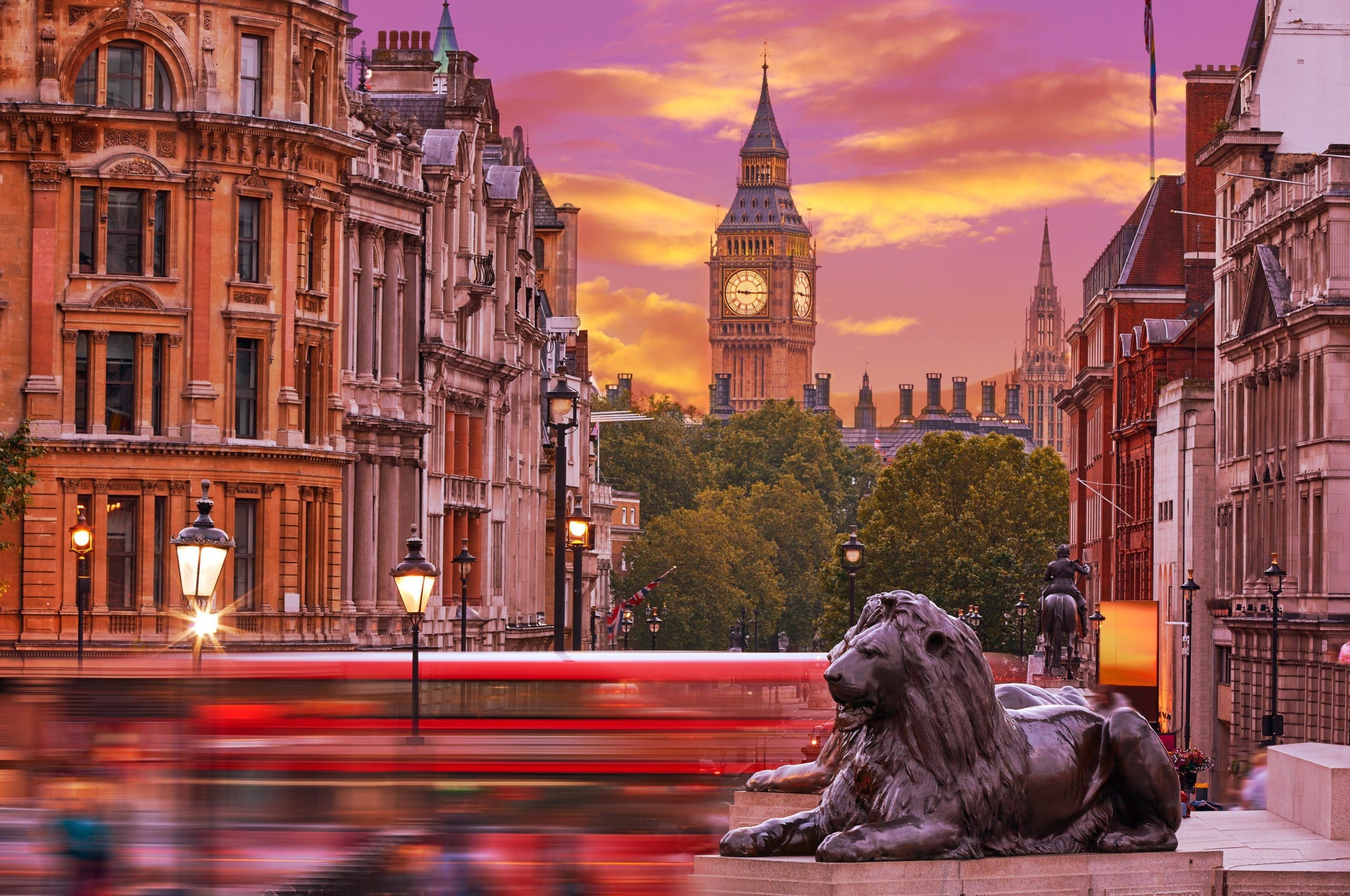 No matter what you do, or don't do, from this list, I hope you enjoy your time in London. Let me know in the comments what free activities in London I may have missed. I am always down to learn about more free places to explore! Bon voyage!
Join our community of keen travellers, wildlife enthusiasts and adventure seekers.