France's picturesque countryside beckons travelers with its rolling vineyards, charming villages, and idyllic landscapes. Away from the hustle and bustle of urban centers, the French countryside offers a tranquil retreat where visitors can immerse themselves in rich history, indulge in delightful cuisine, and appreciate breathtaking natural beauty.
Let's delve deeper into the top 10 places to visit in the French countryside, each offering a unique and unforgettable experience.
The Top 10 Places To Visit in the French Countryside
1. Provence
Provence, situated in southeastern France, is a captivating region that enchants visitors with its timeless beauty and vibrant allure. Renowned for its stunning lavender fields, which transform the landscape into a sea of purple during the summer months, Provence evokes a sensory experience like no other. Quaint hilltop villages like Gordes and Roussillon offer a picturesque charm with their stone houses and narrow cobbled streets, while the historic cities of Aix-en-Provence and Avignon beckon with their rich cultural heritage and architectural wonders.
Provence's appeal extends beyond its landscapes, as it tantalizes the taste buds with its exquisite Provençal cuisine. From fragrant bouillabaisse to delectable ratatouille, the region's dishes celebrate the bounties of the land and sea. The enchanting scents of lavender, rosemary, and thyme fill the air, adding to the region's allure.
Whether wandering through lavender-scented fields or exploring historic towns, Provence is a dreamlike destination that captivates travelers with its colors, fragrances, and authentic charm.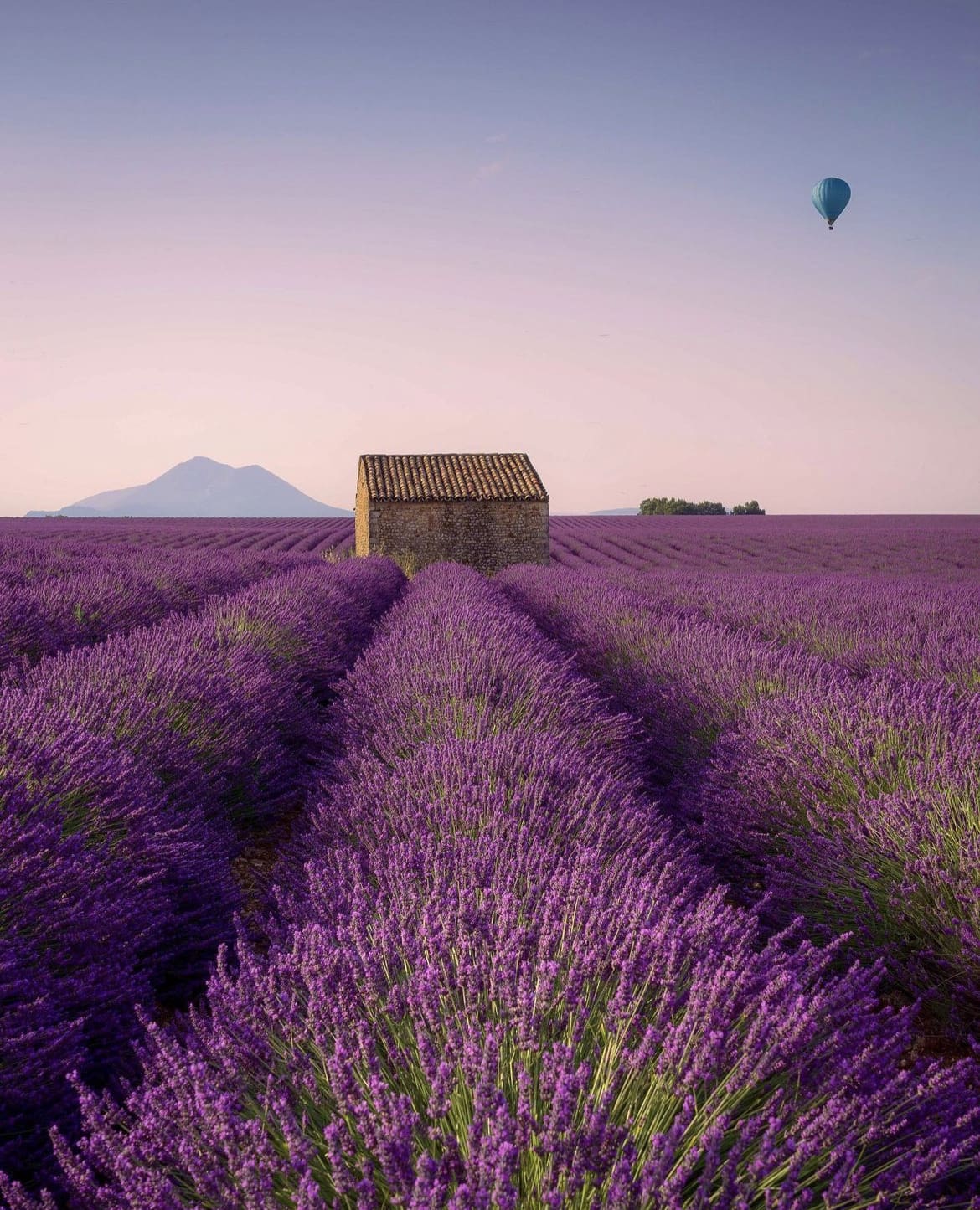 2. Loire Valley
The Loire Valley, often referred to as the "Garden of France," is a veritable paradise for travelers seeking a rich blend of history, architecture, and natural beauty. This enchanting region, located in central France, is famous for its magnificent châteaux that dot the landscape, each one a testament to the opulence and elegance of the French Renaissance era. Exploring the Loire Valley feels like stepping into a fairy tale, with over 300 castles and stately homes, such as the iconic Château de Chambord with its grandiose double helix staircase.
Beyond the architectural wonders, the Loire Valley boasts lush vineyards, charming villages, and gently flowing rivers, including the majestic Loire River itself. Cycling along the picturesque paths that line the riverbanks or strolling through the gardens of châteaux, like those found in Amboise and Chenonceau, allows travelers to immerse themselves in the region's natural splendor. The Loire Valley is also renowned for its fine wines, inviting visitors to indulge in tastings of exceptional Sauvignon Blancs and Cabernet Francs, among others.
A UNESCO World Heritage site, the Loire Valley promises a memorable journey through time, art, and nature, making it a must-visit destination for those seeking an unforgettable experience in the heart of France.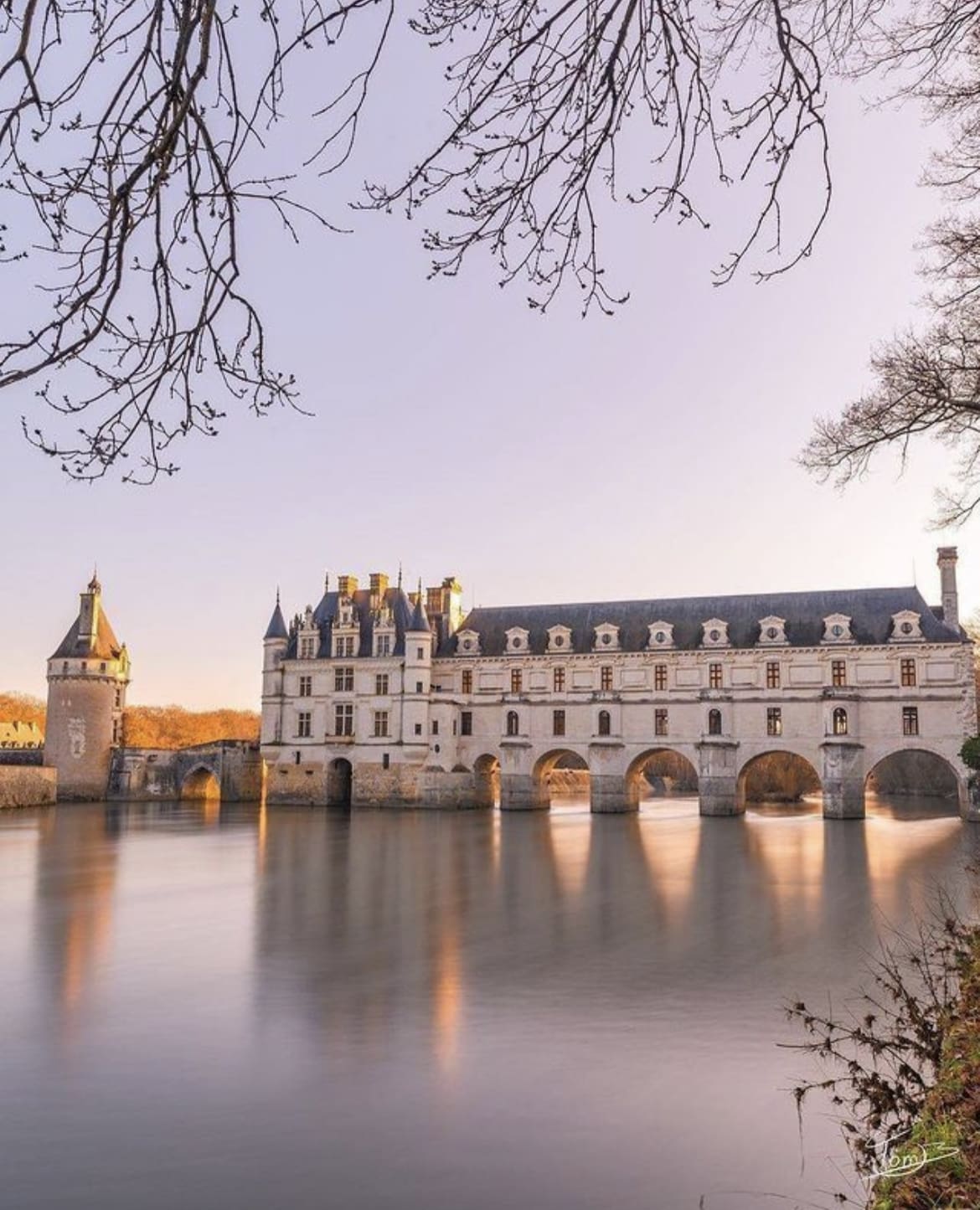 3. Alsace
Alsace, a picturesque region nestled in northeastern France, captivates visitors with its unique blend of French and German influences. Renowned for its charming half-timbered houses, flower-filled window boxes, and winding cobbled streets, Alsace exudes a storybook charm that transports travelers back in time. The region's capital, Strasbourg, stands as a cultural crossroads, showcasing a stunning Gothic cathedral and the charming timber-framed houses of La Petite France.
Alsace's reputation as a wine lover's paradise is well-deserved, with its rolling vineyards producing exquisite whites like Riesling and Gewürztraminer. The Alsace Wine Route meanders through picturesque landscapes, dotted with delightful villages such as Riquewihr and Eguisheim, inviting visitors to sample the region's delectable wines.
The rich heritage of Alsace is also evident in its traditional festivals, artisan crafts, and mouthwatering cuisine. From tarte flambée to choucroute garnie, the gastronomic delights of Alsace reflect its cultural diversity. With its fairytale scenery and warm hospitality, Alsace remains an unforgettable destination that delights all who venture to its charming embrace.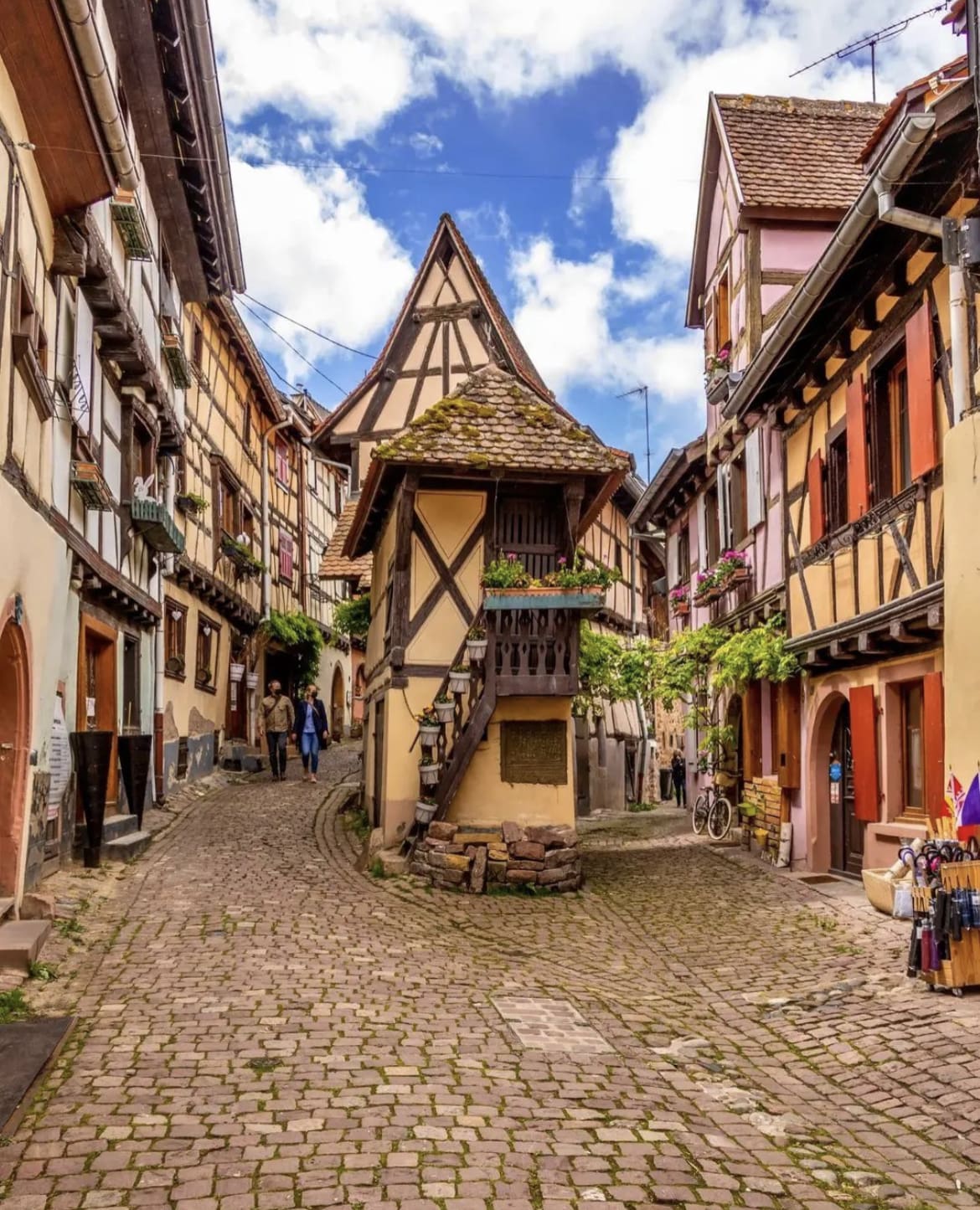 4. Brittany
Brittany, a rugged and captivating region in northwest France, beckons travelers with its enchanting landscapes and rich Celtic heritage. Blessed with a dramatic coastline, Brittany offers picturesque beaches, soaring cliffs, and quaint fishing villages that invite exploration. Saint-Malo, enclosed within its historic walls, is a maritime gem boasting a fascinating history of corsairs and seafarers.
Brittany's mystical allure extends inland, where visitors can explore ancient megalithic sites like Carnac's alignements, shrouded in mystery and dating back thousands of years. The region's charming towns, such as Quimper and Vannes, showcase stunning medieval architecture and a vibrant cultural scene.
Beyond its history and breathtaking scenery, Brittany boasts a unique Celtic identity, evident in its traditional music, dance, and language. Visitors can immerse themselves in the region's lively festivals, like the Festival Interceltique de Lorient, celebrating Celtic culture from around the world.
With its untamed beauty and strong cultural heritage, Brittany offers an unforgettable journey of discovery, making it a must-visit destination for travelers seeking a taste of France's Celtic soul.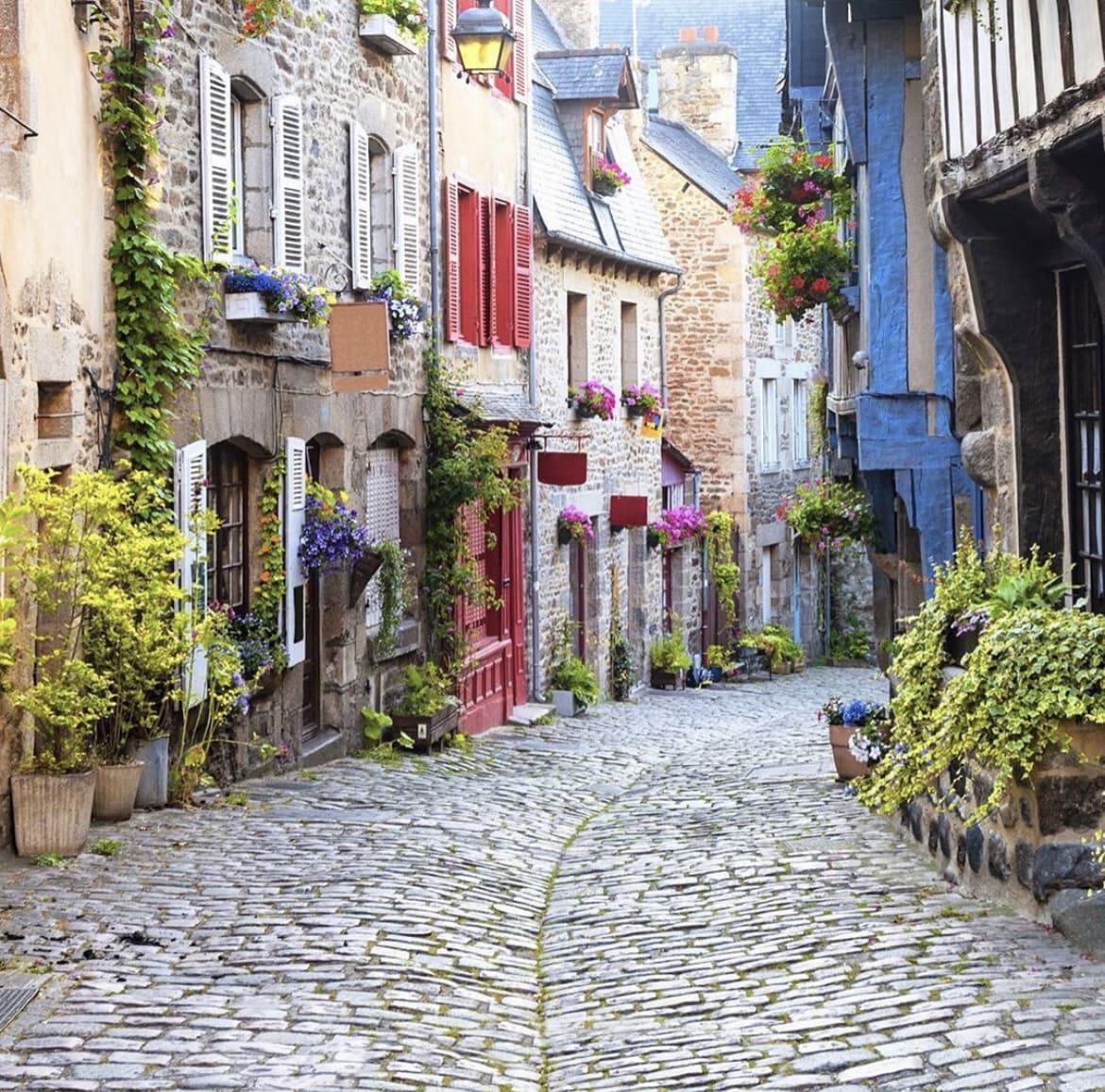 5. Burgundy
Burgundy, a region of timeless elegance and refined tastes, invites travelers to indulge in a delightful journey through its vineyard-covered landscapes, historic towns, and gourmet delights. Situated in east-central France, Burgundy is synonymous with world-class wines, producing some of the finest Pinot Noirs and Chardonnays in the world. The Côte d'Or, a strip of prestigious vineyards, offers wine enthusiasts an opportunity to savor the region's exquisite flavors.
Aside from its viticulture, Burgundy's architectural splendor is captivating. The medieval town of Beaune, with its colorful roofs and the iconic Hôtel-Dieu, evokes a sense of history and artistry. Picturesque villages, like Vézelay and Noyers-sur-Serein, boast well-preserved facades and hidden gems waiting to be explored.
Burgundian cuisine is celebrated for its delectable dishes, with coq au vin and escargots being among the culinary delights awaiting gastronomes. Rich in heritage and flavor, Burgundy's warm hospitality and timeless charm ensure an unforgettable experience in the heart of French wine country.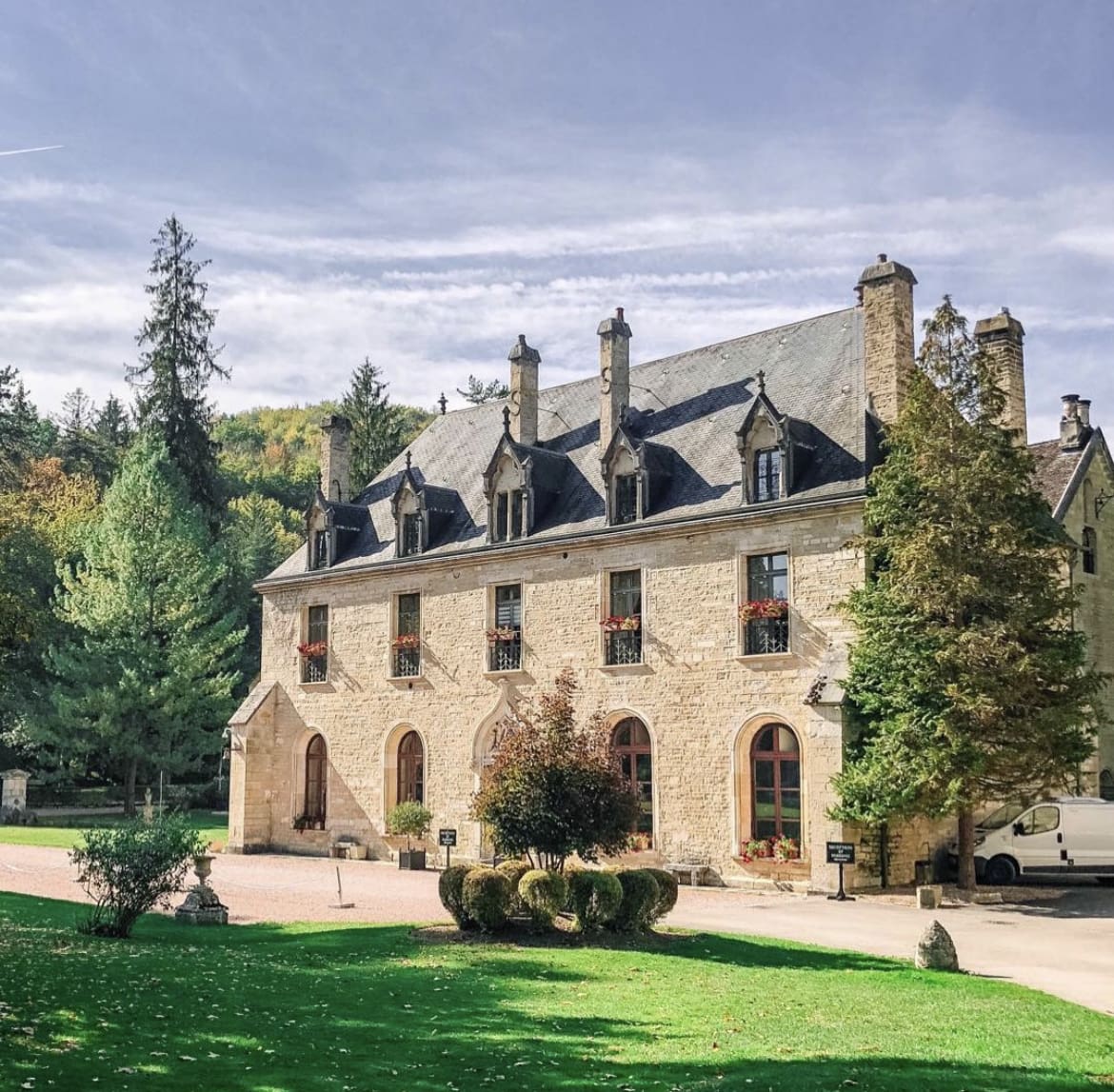 6. Dordogne
Dordogne, nestled in the southwestern part of France, presents a captivating tapestry of prehistoric wonders, medieval towns, and awe-inspiring natural landscapes. The Dordogne River meanders through this enchanting region, carving out limestone cliffs and lush forests, creating a haven for outdoor enthusiasts and nature lovers.
Dordogne is steeped in prehistoric history, and the Vézère Valley boasts numerous caves adorned with mesmerizing cave paintings, such as the world-famous Lascaux Cave. The medieval town of Sarlat-la-Canéda exudes a timeless charm, with its well-preserved buildings and winding alleys, making it a delight for history enthusiasts.
The region's majestic châteaux, like Château de Beynac and Château de Castelnaud, perch dramatically on hilltops, offering panoramic views of the serene landscapes below. Meanwhile, the picturesque village of Domme provides stunning vistas of the Dordogne River from its elevated position.
Dordogne's fusion of ancient history, natural beauty, and cultural treasures makes it a captivating destination, allowing visitors to delve into the depths of time while savoring the delights of contemporary French countryside living.
7. Normandy
Normandy, a region of profound historical significance and breathtaking coastal beauty, offers a compelling blend of poignant war memorials and captivating landscapes. Situated in northwestern France, Normandy played a crucial role in World War II, and the D-Day landing beaches, such as Omaha Beach and Utah Beach, stand as solemn reminders of that pivotal moment in history.
The jewel of Normandy, Mont Saint-Michel, is an architectural marvel rising majestically from the tidal waters, boasting a magnificent abbey and a labyrinth of narrow streets. Honfleur, a charming harbor town, captivates with its historic wooden houses and art galleries, having inspired artists like Claude Monet.
Normandy's coastline, characterized by rugged cliffs and sandy beaches, offers scenic vistas and delightful seaside resorts like Deauville and Trouville. The region's lush countryside, dotted with apple orchards and picturesque villages, invites leisurely exploration. Rich in heritage and natural wonders, Normandy beckons travelers to delve into its past while embracing the serenity of its coastal landscapes.
8. Champagne
Champagne, a region synonymous with celebration and luxury, beckons visitors with its effervescent charm and prestigious wines. Located east of Paris, Champagne is the birthplace of the world-renowned sparkling wine that bears its name. Reims, the region's unofficial capital, boasts impressive Gothic architecture, including the magnificent Reims Cathedral, where French kings were once crowned.
Champagne's vineyard-covered landscapes, particularly in Épernay's Avenue de Champagne, yield some of the most sought-after bubbly, produced using traditional methods that have been perfected over centuries. The prestigious Champagne houses, like Moët & Chandon and Dom Pérignon, invite guests to explore their cellars and learn about the art of champagne-making.
Beyond its effervescent delights, Champagne's heritage includes historic castles like the Château de Pierrefonds, and picturesque villages like Hautvillers, where the legendary monk Dom Pérignon refined the champagne-making process. Champagne's refined taste and rich cultural heritage make it a destination worth raising a glass to.
9. The French Alps
The French Alps, a paradise for nature lovers and adventure enthusiasts, offer a breathtaking escape amidst towering peaks, serene lakes, and alpine meadows. Situated in the southeastern part of France, this majestic mountain range boasts world-renowned destinations like Chamonix, nestled at the base of Mont Blanc, the highest peak in Europe.
In winter, the French Alps become a haven for skiing and snowboarding, with numerous resorts providing thrilling slopes for all levels. In summer, the region transforms into a hiking and mountaineering paradise, where trails lead to stunning vistas and charming alpine villages.
The region's jewel, Annecy, known as the "Venice of the Alps," enchants visitors with its crystal-clear lake, historic architecture, and vibrant markets. The French Alps offer much more than outdoor adventures, with spa towns like Évian-les-Bains providing relaxation and wellness.
From adrenaline-pumping activities to moments of serenity surrounded by nature's grandeur, the French Alps offer an all-encompassing experience that leaves travelers awe-inspired and yearning to return.
10. The Camargue
The Camargue, a captivating region located in the Rhône delta of southern France, presents an otherworldly landscape that enthralls visitors with its unique beauty and diverse wildlife. A UNESCO-designated Biosphere Reserve, the Camargue is a stunning mosaic of wetlands, salt flats, and marshes that provide a sanctuary for an array of species, including its famous wild horses and elegant pink flamingos.
Exploring the Camargue offers a chance to witness nature's untamed splendor, whether on a horseback ride through the vast marshlands or birdwatching from the tranquil shores. The town of Saintes-Maries-de-la-Mer, with its whitewashed buildings and sandy beaches, serves as the gateway to this magical region.
The Camargue's authenticity and simplicity allow travelers to reconnect with nature and experience a truly unspoiled landscape. A visit to the Camargue is a journey of serenity, where one can revel in the beauty of untouched wilderness and be captivated by the region's mystical charm.
Each region of the French countryside has a unique story to tell, whether it's the vivid purple landscapes of Provence or the historic castles of the Loire Valley.
From the flavors of Alsace's wines and cuisine to the rugged coastline of Brittany, the French countryside promises a journey of discovery and wonder. Whether you seek architectural marvels, outdoor adventures, or a tranquil escape, the 10 best places to visit in the French countryside have something exceptional to offer.
Embrace the charm, immerse yourself in history, and experience the unparalleled beauty that defines rural France.
Join our community of keen travellers, wildlife enthusiasts and adventure seekers.