Whether you're an adventure lover planning a road trip across Southern Africa or just looking for the most wallet-friendly way to view the Big 5 – a self-drive safari is an incredible experience and the best way to immerse yourself in the spirit of Africa.
Hopping on a safari truck for a guided drive not only provides the advantage of an extra pair of eyes scanning the bush for wildlife, but it also allows you to kick back and not worry about navigating the bush. Not to mention the various safety risks involved in doing so.
However these chauffeured experiences come at a premium and often times aren't accessible for everyone, especially larger families.
Who should go on a self-drive safari?
A self-drive safari is a great experience for anyone, no matter what your interests are. However, it is definitely more suited to some personality types.
If you're the type who enjoys a challenge, is extremely patient and doesn't mind spending long hours in the car while searching for wild animals, then a self-drive safari is definitely for you!
If you're generally not the most patient, and would prefer just a couple hours in the car instead of entire days, then you're probably more suited to a guided safari drive.
How much do self-drive safari's cost?
Self-drive safari's are very cost effective. Most national parks charge a conservation fee for the vehicle and, in some instances a small additional fee for each person inside. On average you can expect to pay around $30-$50 for your entire family, which is about the same as what you'd pay per person on a guided safari.
Aside from the financial element, a self-drive safari has many benefits. They allow you the chance to explore at your own pace, travel the routes you want to travel and spend as much time at each sighting as you like. Even if that means spending 2 hours photographing the same impala!
Most of Africa's reserves don't allow self-drive safari's but those that do are generally pretty well geared towards them. It is always best to ensure the park you choose has decent roads (especially if you don't drive an SUV), good signage and accommodation either within or near to the park's borders.
10 of Southern Africa's most exciting self-drive safari destinations:
1. Kruger National Park, South Africa
One of the most famous wildlife reserves in the world, Kruger National Park is South Africa's premier wildlife hub and self-drive safari destination. The Kruger is one of the best wildlife viewing destinations in Africa and features hundreds of different routes to travel in search of the iconic Big 5.
At almost 2 million hectares, the reserve is bigger than some countries and you can literally spend days exploring the park without even covering a fraction of its massive footprint. Accommodation types vary from basic campsites and chalets to luxury lodges. A vast network of tarred roads makes it well suited for both 2×4 and 4×4 vehicles and this makes Kruger one of Africa's most accessible wildlife parks which can sometimes get extremely crowded. Particularly around a lion or leopard sighting.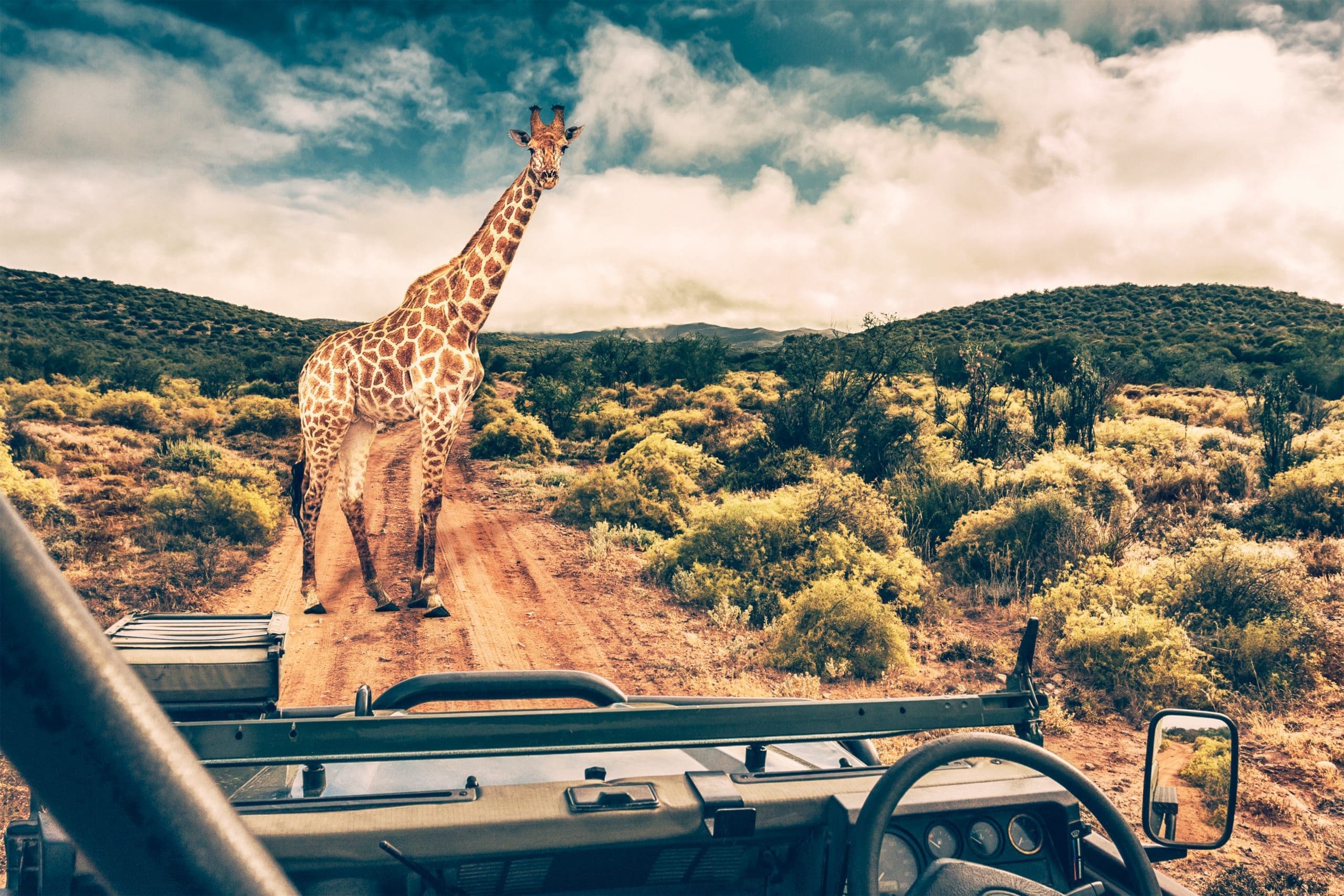 Day trips into Kruger are easiest when you're staying in a neighbouring town like Hazyview or Phalaborwa and the various restaurants and scenic picnic spots within the park allow for a pit-stop to refuel during the long days of driving. Various parts of Kruger are malaria-free, however it is always safer to contact a park official in the area you're visiting to find out the current status.
2. Addo Elephant National Park, South Africa
As the name suggests, Addo is famous for its elephants. Here you'll find huge herds and huge tuskers.
Far less crowded than the Kruger Park and located just 25 miles/40 kilometres from Port Elizabeth, Addo Elephant National Park is one of South Africa's most popular self-drive safari destinations. The reserve's proximity to the major east coast city makes it amazingly easy to get to and perfect for day trips as well as longer stays. Booking is not required for day visits and in-park accommodation ranges from camping facilities and basic chalets to luxury lodges. The park's combination of tarred and graveled roads are suitable for both 2×4 and 4×4 vehicles. ​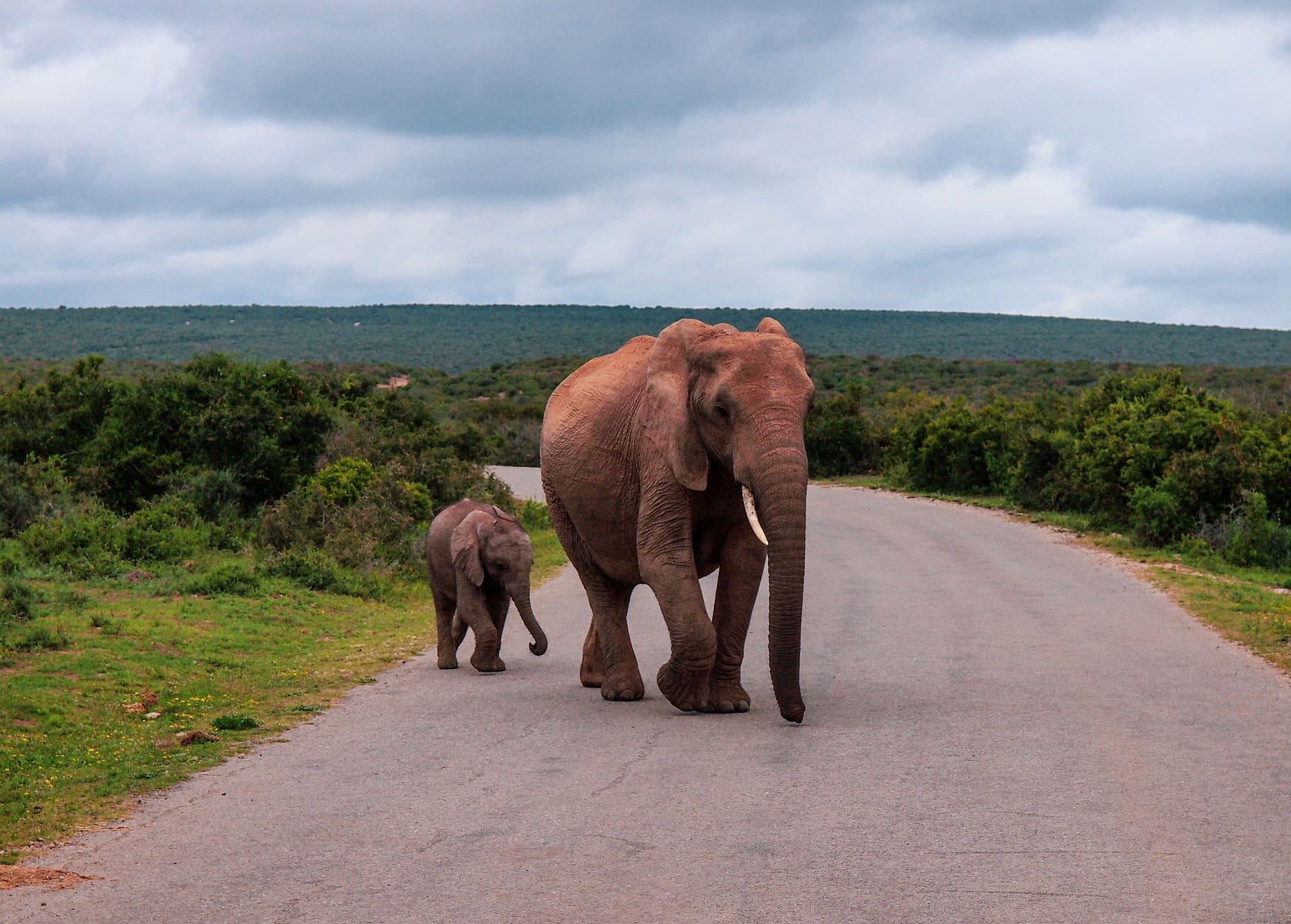 The malaria-free park, features an enclosed picnic site in the centre of the park where you can indulge in a traditional South African braai (barbecue). Addo is most famous for its elephant, but is also home to the remaining for of the Big Five along with an impressive variety of birdlife.
3. Etosha National Park, Namibia
Namibia is perhaps the king of self-drive safari destinations and Etosha National Park could be called the jewel in its crown. Located in the country's dry northern region, the park is populated by semi-arid landscapes set around a salt pan so large that its visible from space. A 4×4 vehicle is preferable during the rainy season, however most roads are accessible with a 2×4 vehicle. The six public rest camps offer a range of tented and luxury accommodation and the main camps (Okuakuejo, Halali and Namutoni) have gas stations, which are really convenient for self-drivers.
Etosha has a unique environment perfect for desert-adapted wildlife such as gemsbok, or oryx, and endangered black rhino. The malaria-free reserve boasts a combination of grassland, salt pans and thorn-tree thickets which support a variety of life, with the most popular of these being elephants, leopards and lions. There are several waterholes, including floodlit waterholes at the three main camps, which offer rare sightings of nocturnal wildlife. The park is a birders' paradise, with 340 bird species on record.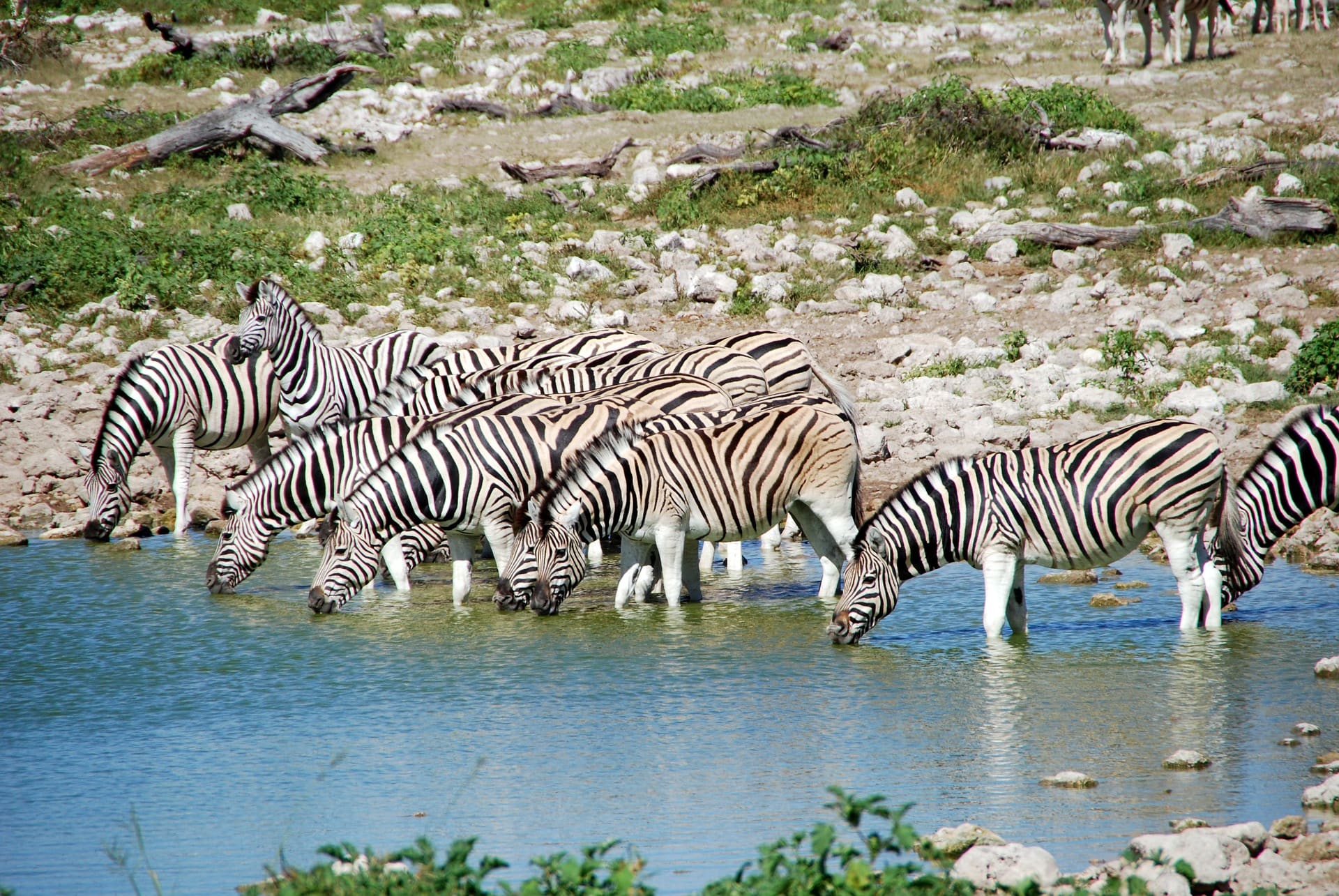 4. Kgalagadi Transfrontier Park, South Africa
The Kgalagadi Transfrontier Park is a remote wilderness area straddling the borders of South Africa and Botswana. Extreme temperatures, a potential albeit low risk of malaria and roads only suited for 4x4s make self-driving the Kgalagadi one of the more daunting options on this list; but the rewards far outweigh the effort of thourough forward-planning. This semi-arid section of the Kalahari Desert is famous for its predator and raptor sightings, with highlights including cheetah and large black-maned lion.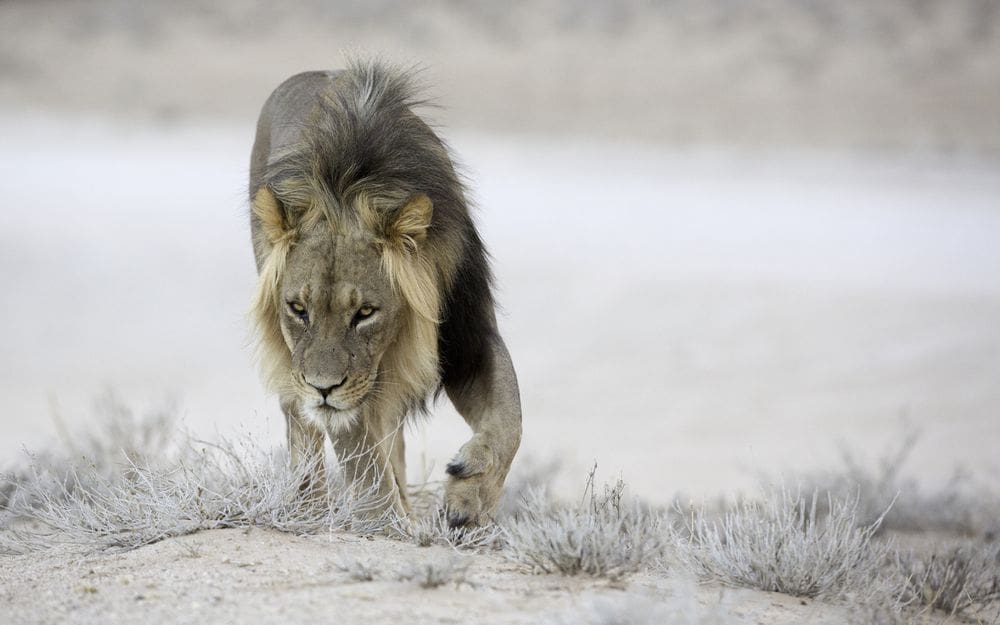 Kgalagadi has three main camps (Twee Rivieren, Mata Mata and Nossob), all of which are equipped with basic amenities. For those looking for luxury, Xaus Lodge provides upmarket chalets. The park's wilderness camps offer the chance to immerse yourself in raw nature with space for just eight guests each. Some of the camps are unfenced, and all require visitors to bring their own fuel, firewood and water. The park's unique transfrontier location makes it an ideal destination for those planning a cross-country trip through South Africa, Botswana and Namibia.
5. Chobe National Park, Botswana
Dominated by spectacular scenes courtesy of the life-giving Chobe River, Chobe National Park is your best choice for a self-drive safari in Botswana. A vast network of roads run right along the waterfront, which gives you the opportunity to spot animals as they come down to the river to drink, and also those that call the waterways home like hippo and otters. Chobe is famous for its abundant wildlife, which include vast herds of elephant and buffalo. Chobe also includes the legendary Savuti Marsh, world famous for its lion, cheetah and hyena sightings.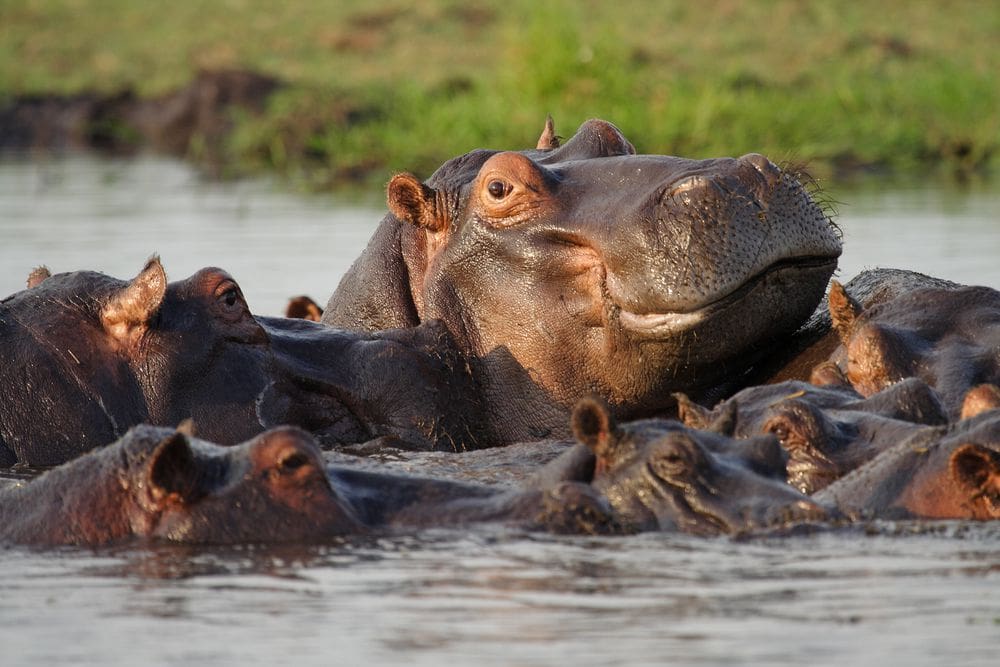 4×4 vehicles are highly recommended when visiting Chobe and anti-malaria medication is a must. Accommodation comes in the form of campsites at Savuti, Linyanti and Ihaha, all of which offer potable water and basic toilet facilities. Firewood and catering equipment must be brought along and booking in advance is essential. There are private lodges within the park as well and these often include guided game drives as part of their service. For those on an overland trip, Victoria Falls is just 50 miles/80 kilometres from Chobe's gateway town, Kasane.
6. Mahango National Park, Namibia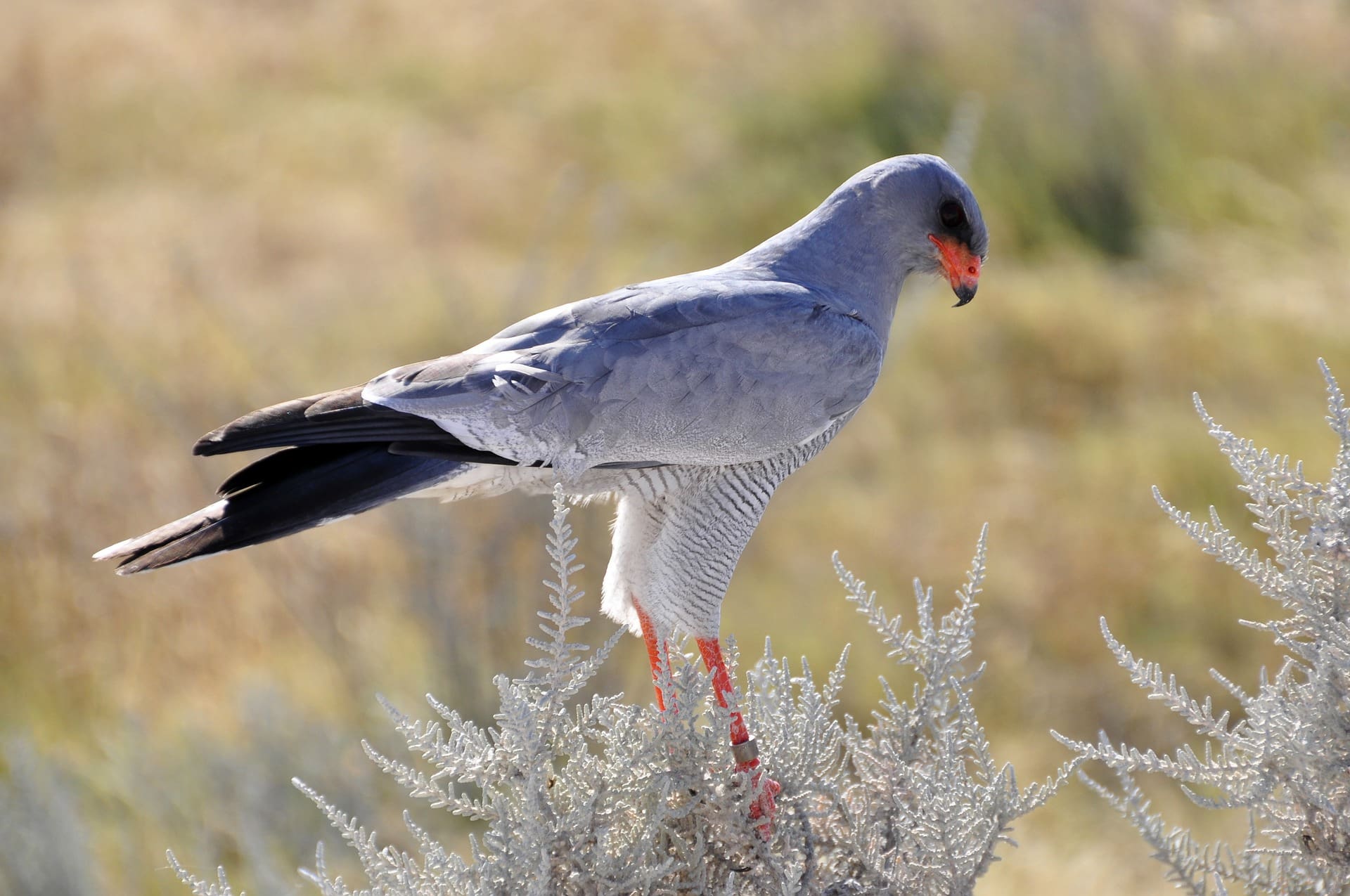 Just 140 miles/225 kilometers from Rundu, Mahango Game Reserve offers a completely different perspective of Namibia to Etosha's arid landscapes. Fed by the perennial waters of the serene Kavango River, its lush wetlands, shaded thickets and twisted baobab trees provide much needed respite from the heat for an incredible variety of animal life. Rare antelope like the sitatunga, roan, sable and red lechwe are a major highlight in Mahango, while more than 400 bird species have been recorded.
There are two self-drive routes, one of which is suitable for 2×4 vehicles, the other for experienced 4×4 drivers only. Despite the presence of lions, bush walking is allowed here (proceed with caution). There is noo accommodation within the park itself, and therefore Mahango is geared towards day trips only, but there are several excellent hotels strung along the banks of the Kavango just a few kilometers from the park's entrance.
7. Pilanesberg National Park, South Africa
Pilanesberg National Park is possibly the most accessible of all self-drive safari destinations in Southern Africa. Situated only slightly more than two hours from Johannesburg, in the ecologically rich transition zone between the Kalahari and the Lowveld. Pilanesberg offers a thrilling big game viewing experience in a malaria free environment.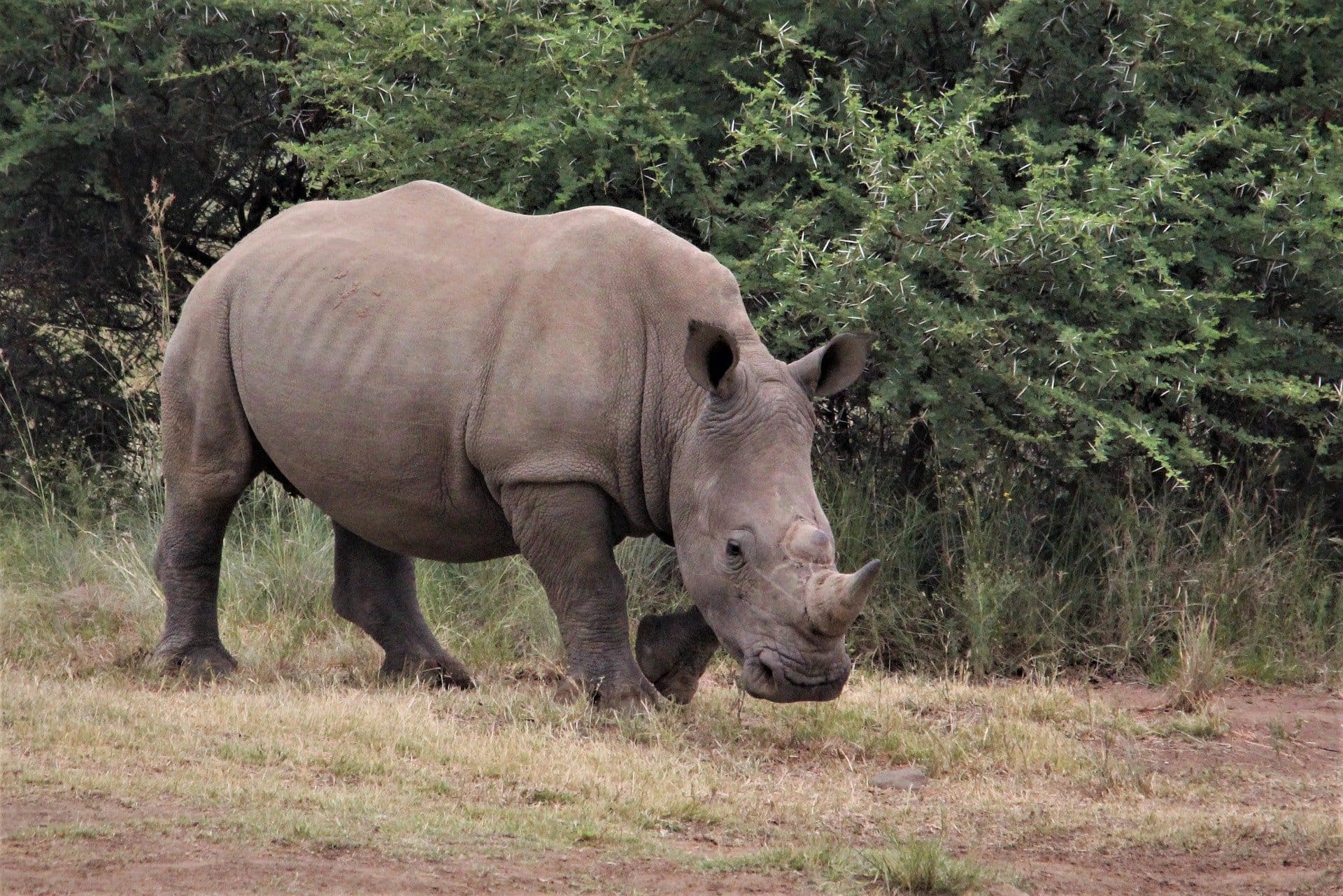 The relatively small overall size of the park as well as its vast network of tarred roads, greatly increase your chances of spotting one of the Big 5 in their natural habitat. A wide variety of accommodation is available, from camping facilities to luxury lodges. The reserve's close proximity to Johannesburg, means there is no shortage of available accommodation within driving distance.
8. Hluhluwe-iMfolozi Park, South Africa
Set in the heart of Zululand, Hluhluwe-iMfolozi Park is the oldest game reserve in Africa, where Zulu kings lived and hunted and put in place the first conservation laws.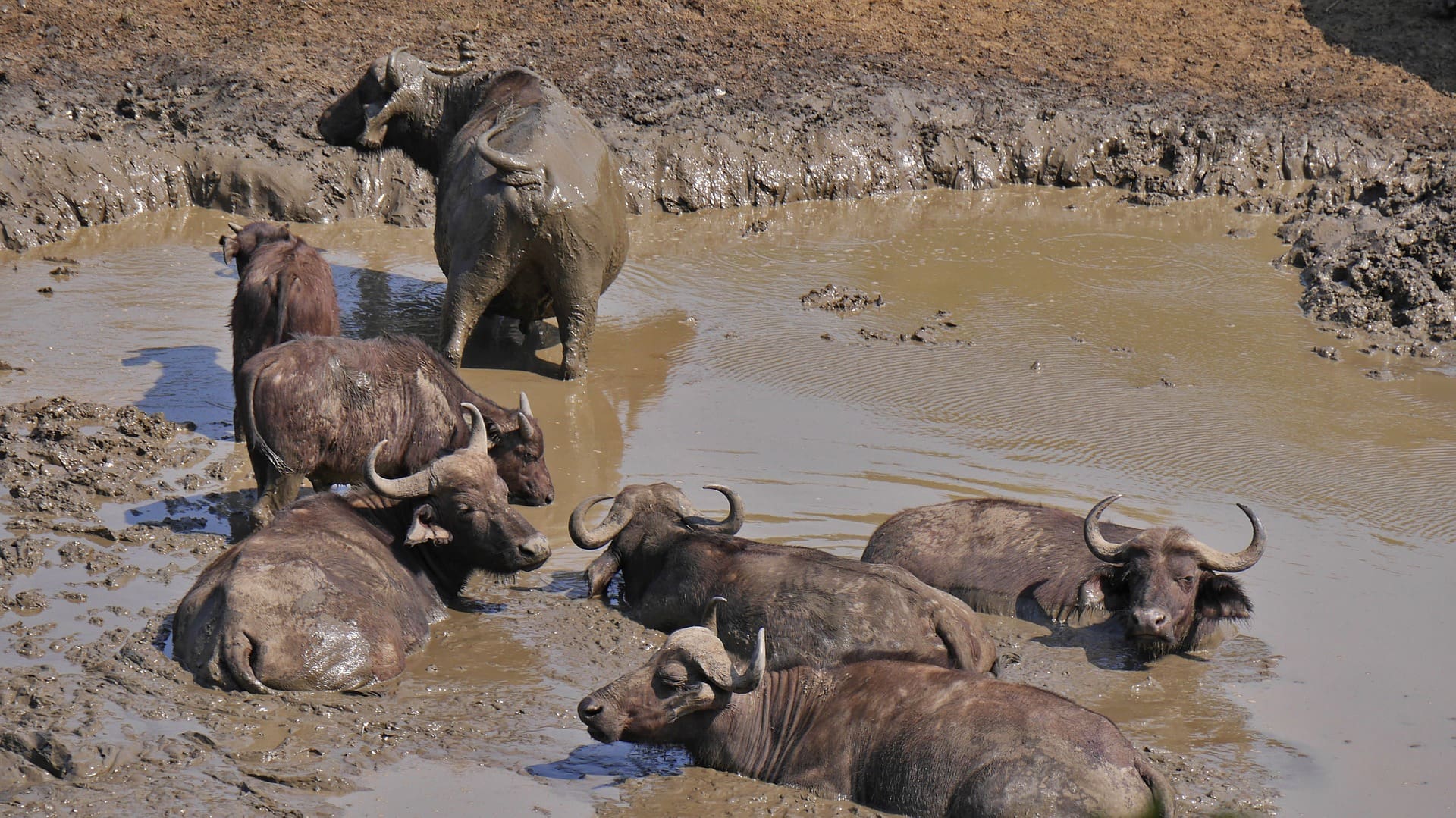 The Reserve is situated 280 kilometres/175 miles north of Durban in KwaZulu-Natal, South Africa and is home to all of Africa's Big Five as well as other big game species including Cheetah, the endangered Wild Dog and Nyala. Various hides overlooking pans and waterholes enable visitors to see animals at close range.
Accommodation ranges from tented camps to various luxury lodges, and the reserve is in a low risk malaria area so it is advisable to consult your doctor before travelling. The nearest town with a full range of services and amenities is Mtubatuba, about 45 minutes away.
9. Mapungubwe National Park, South Africa
Positioned at the meeting point of 3 countries and 2 mighty rivers, Mapungubwe National Park is an epic natural attraction and has always been a place shrouded in mystery. This South African game reserve, in the Limpopo province offers visit to The Lost City on Mapungubwe Hill, where you can learn about its rich history and why this area is so important.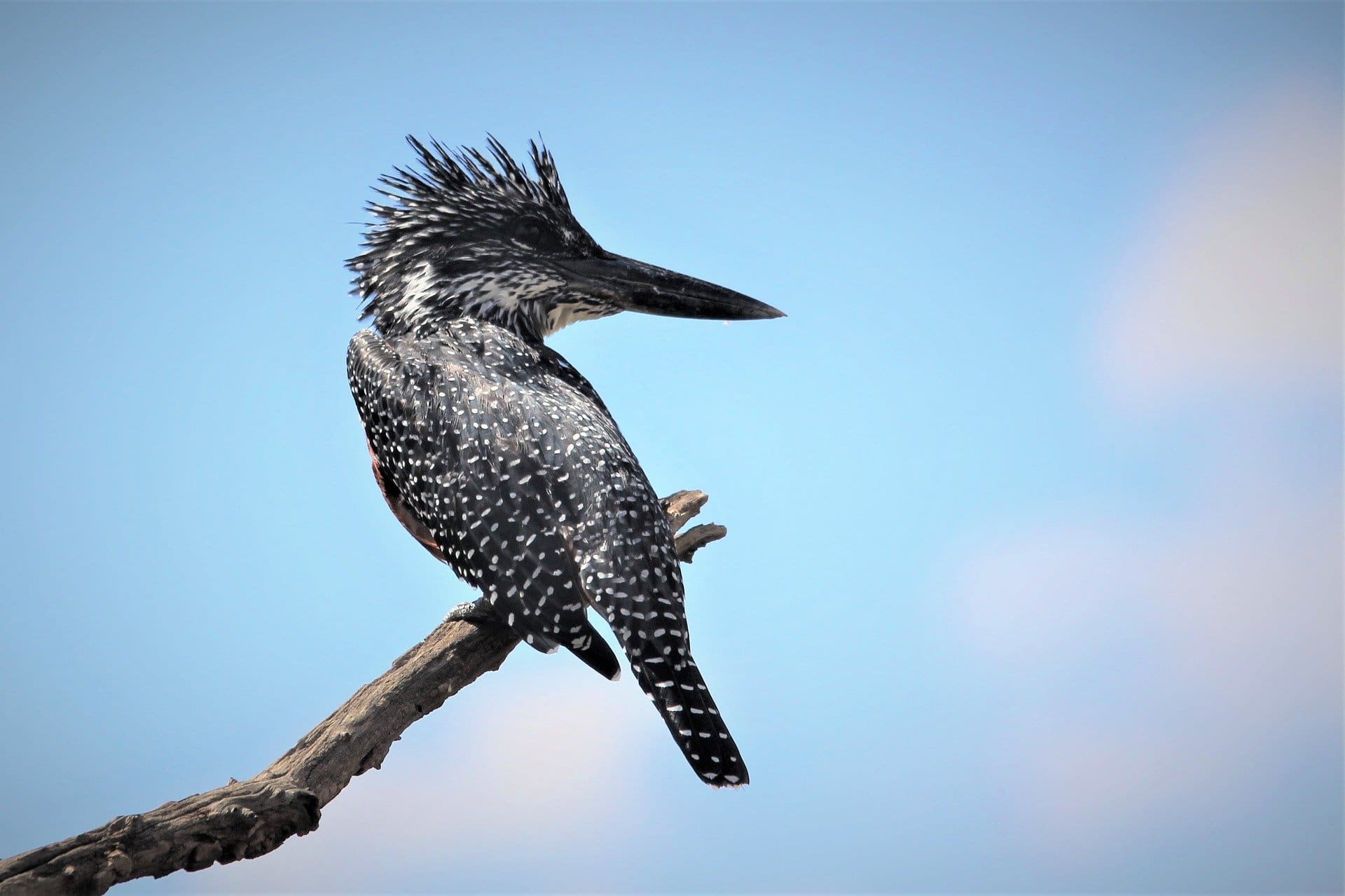 The reserve boasts a wide array of wildlife including Elephant and Leopard. Game movement across borders means that if you're lucky you could also see Rhino, Lion and Hyena along with a wide variety of other game species.
Scenic landmarks abound including Baobab trees, unique riverine forest and sandstone formations. Various riverside picnic sites are the perfect locations to unpack a meal and take in the majesty of the Limpopo River.
10. Dinokeng Game Reserve, South Africa
The relatively young, Dinokeng Game Reserve, opened in late 2011, is made up of 18,500 hectares of former farm land restored to its former glory as a wilderness area. Dinokeng translates into 'place of two rivers' which in this case are the Elands and Pienaars.
Here you could be lucky enough to spot the first free roaming lion and elephant in the region for over a hundred years, along with white rhino, hyena, giraffe, leopard and buffalo.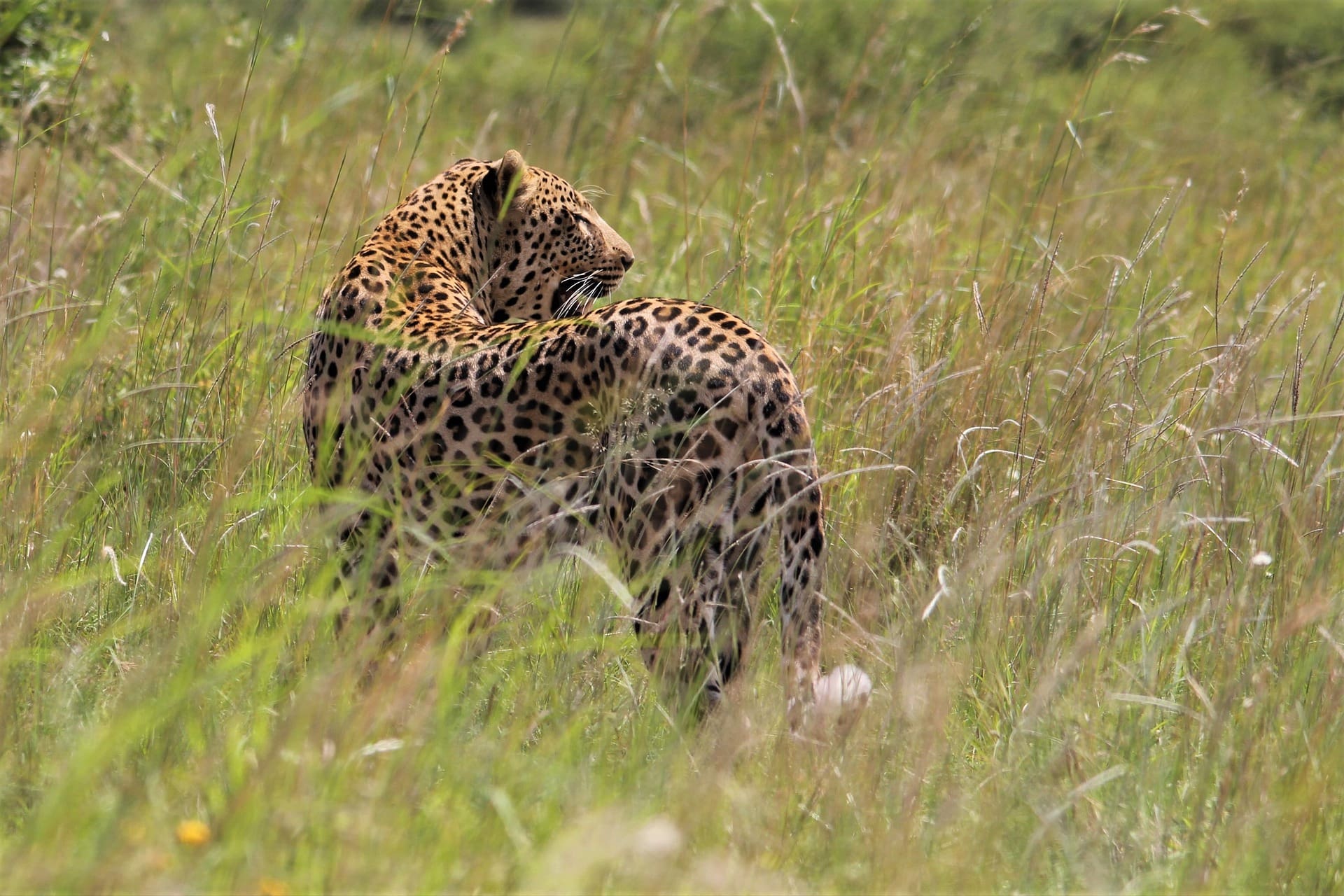 The reserve has a number of accommodation options in separate game lodges, farm stays, bush camps and chalets.
Dinokeng Game Reserve is only half an hours drive from Pretoria or an hour Johannesburg, the ideal self-drive safari destination!
Join our community of keen travellers, wildlife enthusiasts and adventure seekers.