North America is the third largest continent on earth and home to an incredible wealth of natural beauty and biodiversity. Millions of visitors from within and abroad flock to the various national parks in the USA to appreciate the out-of-this-world landscapes.
Here you'll find everything from dense, verdant forests and breathtakingly beautiful mountain ranges to impressive rock formations and stunning coastlines. Not to mention the wildlife species found nowhere else on earth.
How many national parks are in the US?
North America is a massive continent with vast stretches of wild land between highly populated cities and suburbs.
The USA has 63 official national parks which incapsulate some of the most diverse and breath-taking wilderness anywhere on earth.
Which is the largest national park in the US?
The largest national park in the US is Wrangell-St. Elias in Alaska.
The park covers more than 33,500 square kilometres and is home to a variety of wildlife species. These include; Alaskan bears, wolves, moose, bison and carabou, while seals, sea lions and salmon live in it's waterways.
Here are the 17 most spectacular national parks in the United States of America:
Acadia National Park
Spanning over 47,000 acres of rugged Atlantic coast, Acadia National Park lies was declared a national park in 1919. Located in Maine, most of the park in Mount Desert Island, and features rugged coastline, verdant forests, lakes and breath-taking mountains.
The land on which the park sits was donated by local people who wanted to see it protected and is an outdoor enthusiast's paradise, with miles of hiking trails and carriage roads perfect for scenic strolls.
It offers various moments of serenity, such as early morning swims in Echo Lake, and adventure, like hanging off cliffs on the Beehive Trail.
Yosemite National Park
Yosemite National Park is a Californian treasure made up of almost 750,000 acres and famous for its magnificent waterfalls. The park also features impressive granite cliffs, glaciers, vast valleys, lush meadows and giant sequoia trees, plus lakes and rivers that combine to create some of the most awe-inspiring natural scenery anywhere on earth. As if the flora wasn't enough, lucky visitors can also spot some of the various animal species like: black bears, mountain lions, pikas and bats.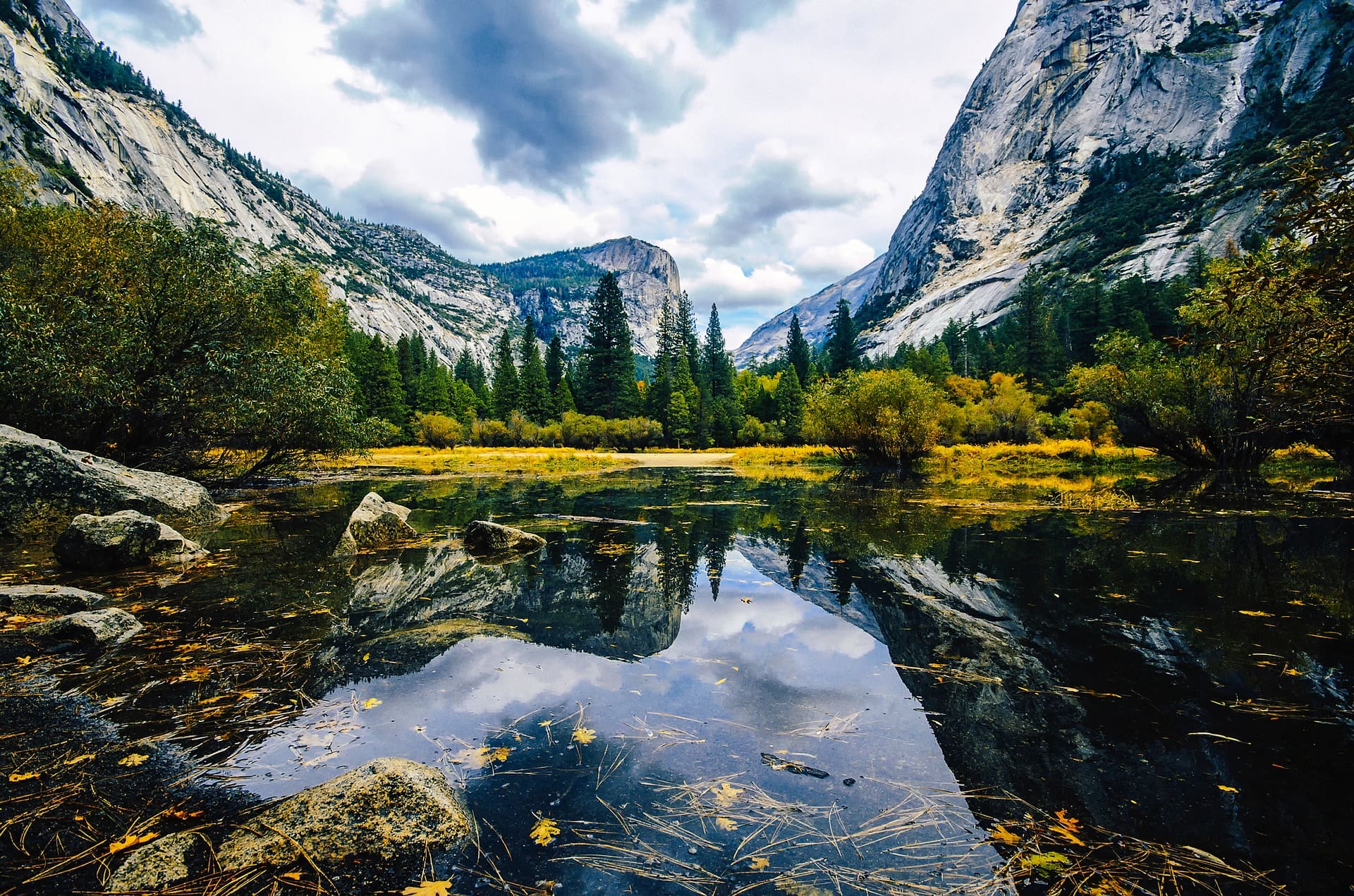 Must-see attractions include the massive granite slopes, Half Dome and El Capitan as well as some of the highest waterfalls on earth. Popular activities include hiking along one of the many trails and swimming in one of the area's picturesque bodies of water.
Arches National Park
Located north of Moab, in southeastern Utah, Arches National Park features roughly 76,000 acres of vibrant desert landscape, littered with more than 2,000 natural red rock arches. To qualify as an arch, the opening must be at least 1 metre (3 ft) wide.
Arches was originally dubbed national park status in 1971, and is a popular location for thrill seekers and instagrammers chasing for a bucket-list shot.
Popular activities include hiking, biking, climbing, off-roading or camping and must-see attractions include the Delicate Arch, Devils Garden and Fiery Furnace, a labyrinth of narrow passages produced by sandstone fins.
Glacier National Park
With over one million acres of protected Montana land, Glacier National Park is one of the most breathtaking national parks in the United States.
The park is an outdoor enthusiast's paradise with majestic peaks, lakes, alpine meadows and glacier-carved valleys with various types of trees and vegetation.

Here there is something for every explorer with over 1,100 kilometres (700 miles) of hiking trails and historic chalets and lodges. Wildlife lovers can also be on the lookout for a variety of big game species including; elk, grizzly bears, wolves and mountain goats that call the area home.
Grand Canyon National Park
The Grand Canyon in Arizona, is a breathtaking desert national park and UNESCO world heritage site. Classified as a national park in 1919, the canyon cradles two billion years of geological history with 40 layers of ancient rock.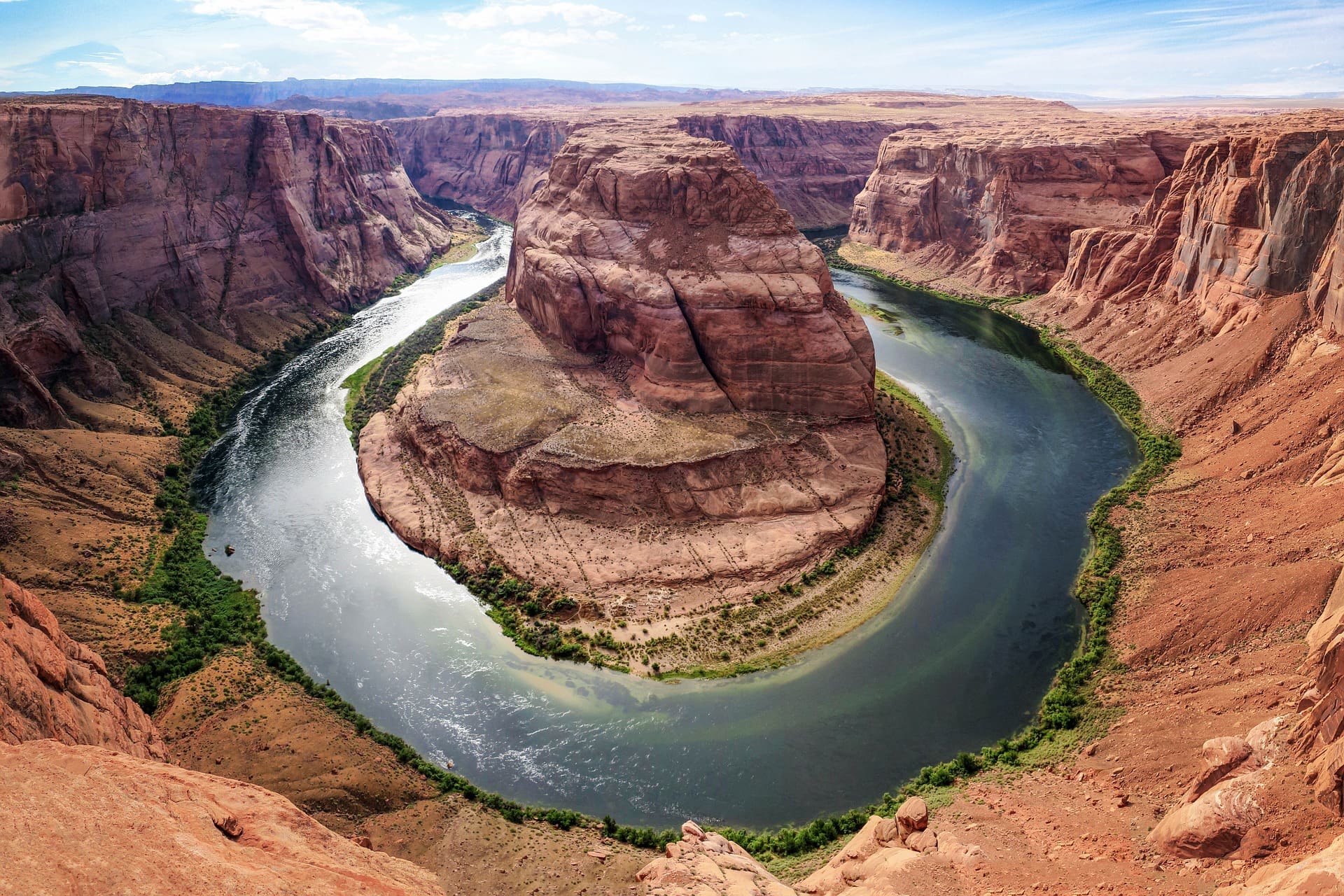 Carved out by the Colarado River, the 446 kilometre (277 mile) gorge provides an epic view from the top, but the real adventure lies within the canyon, where you'll find multiple hiking trails and river experiences, and a variety of wildlife species.
Look out for elk herds, mountain lions and majestic condors, plus the 1,000 species of plants that survive in the semi-arid desert.
Grand Teton National Park
Found in northwestern Wyoming, Grand Teton National Park comprises of 310,000 acres of pristine American landscape. With majestic peaks that shoot up from the land, clear lakes and lush forests, the park is bound to impress all of its two million yearly visitors.
Grand Teton is also home to an impressive cultural history that can be explored through various old homesteads and ranches.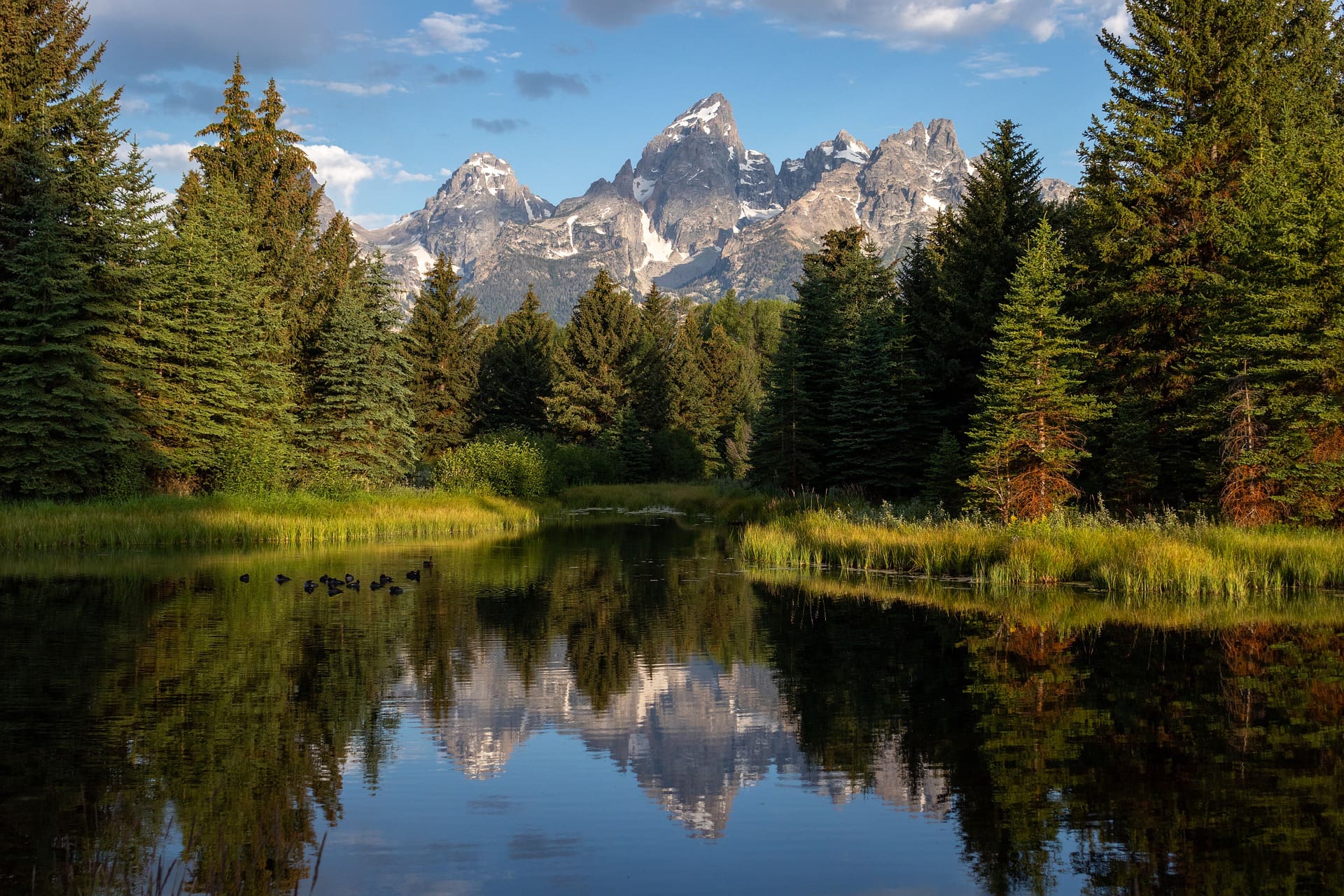 Towering 7,000 feet above the valley floor and provides a wide variety of outdoor activites. In the winter, visitors come to snowshoe or cross-country ski through the backcountry trails. In the summer, hikers explore the 320 kilometres (200 miles) of trails and scale rugged granite peaks. The Snake River is a hub for river-rafters, pelican-watchers and trout fishermen.
Along with the natural elements and outdoor activities, Grand Teton National Park is also home to a great variety of wildlife with species such as: bison, elk, moose and bald eagles, regularly spotted.
Great Smoky Mountains National Park
Great Smoky Mountains National Park is the most visited national park in the United States, and is home to some of the oldest mountains in the world.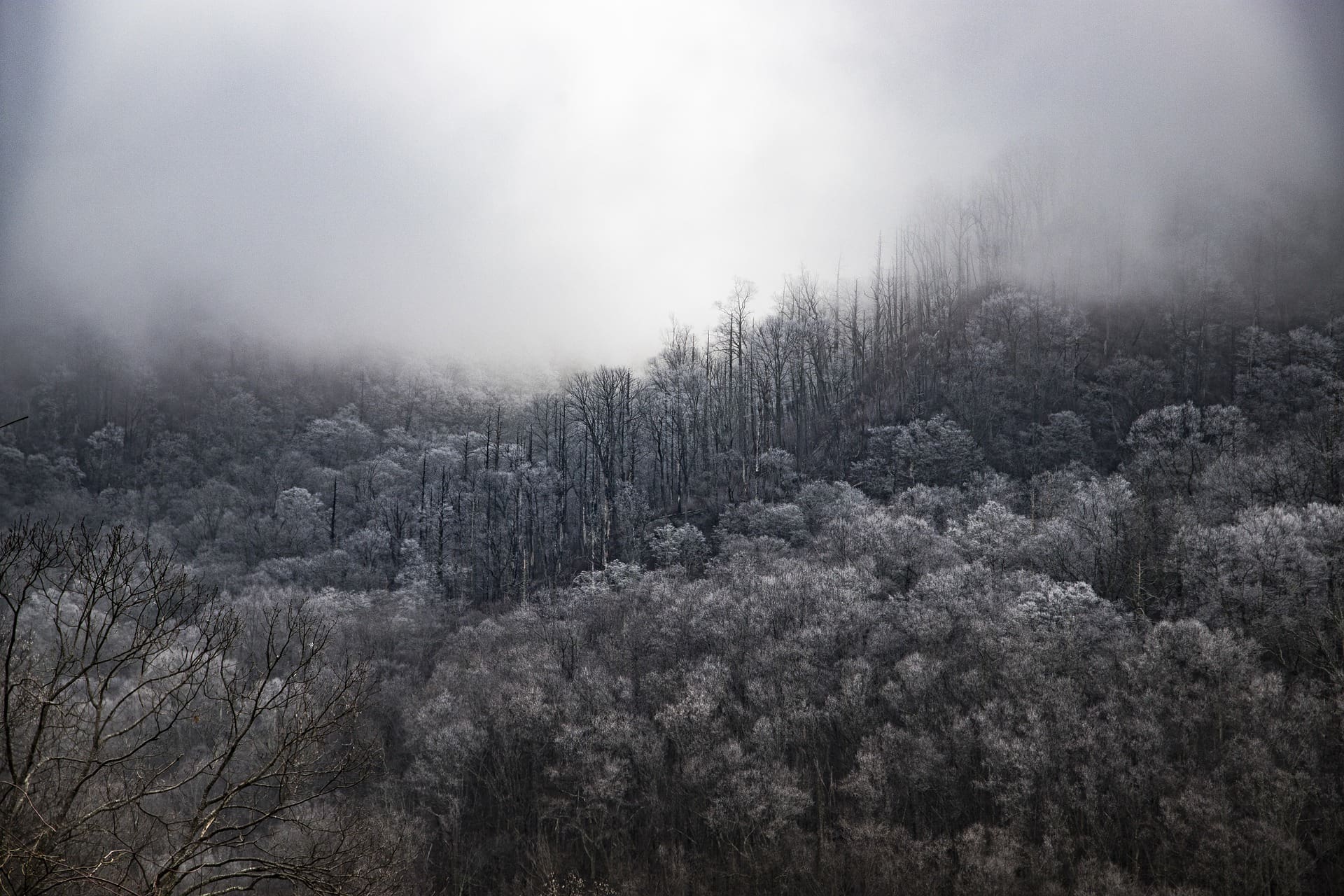 Straddling both Tennessee and North Carolina, the national park stretches over 500,000 acres, comprised of dense forest, with 1,600 species of vegetation that blankets the mountains and creates a visual experience like no other.
Keen outdoor adventurers can enjoy a variety of scenic hiking trails, explore breathtaking waterfalls or watch wild animals as they go about their lives, while culture-lovers take in one of the largest collections of historic log buildings in the country.
Kenai Fjords National Park
A true Alaskan gem, Kenai Fjords National Park features vast forested landscape and 40 glaciers that flow out from the breathtaking Harding Icefield.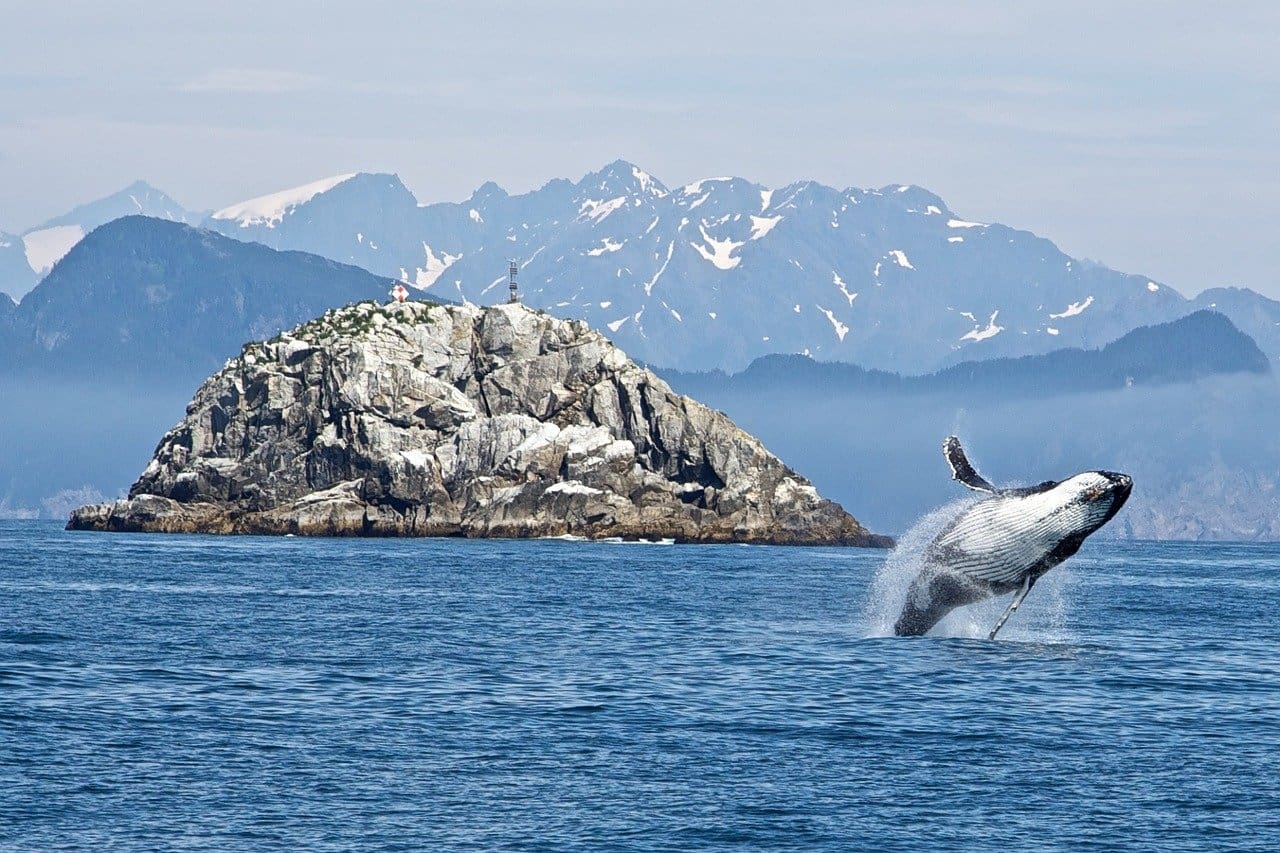 The national park spans over 600,000 acres, of which more than half is covered by ice. This icy climate is home to a large variety of vegetation and wildlife that draws nature lovers from far and wide. Land mammals like bears, wolves and lynx are frequently spotted in the park, while marine life such as orcas, humpback whales and harbor seals provide the aquatic attraction.
The area is extremely popular for hiking and kayaking, and is somewhat of a bird watchers paradise with over 191 species on record.
Olympic National Park
In the heart of the Pacific Northwest state of Washington lies Olympic National Park, an incredible area that covers almost one million acres.
The park boasts several ecosystems that blend perfectly together, from glacier-capped mountains to old-growth forests and rugged coastline, the varied scenery is breathtaking.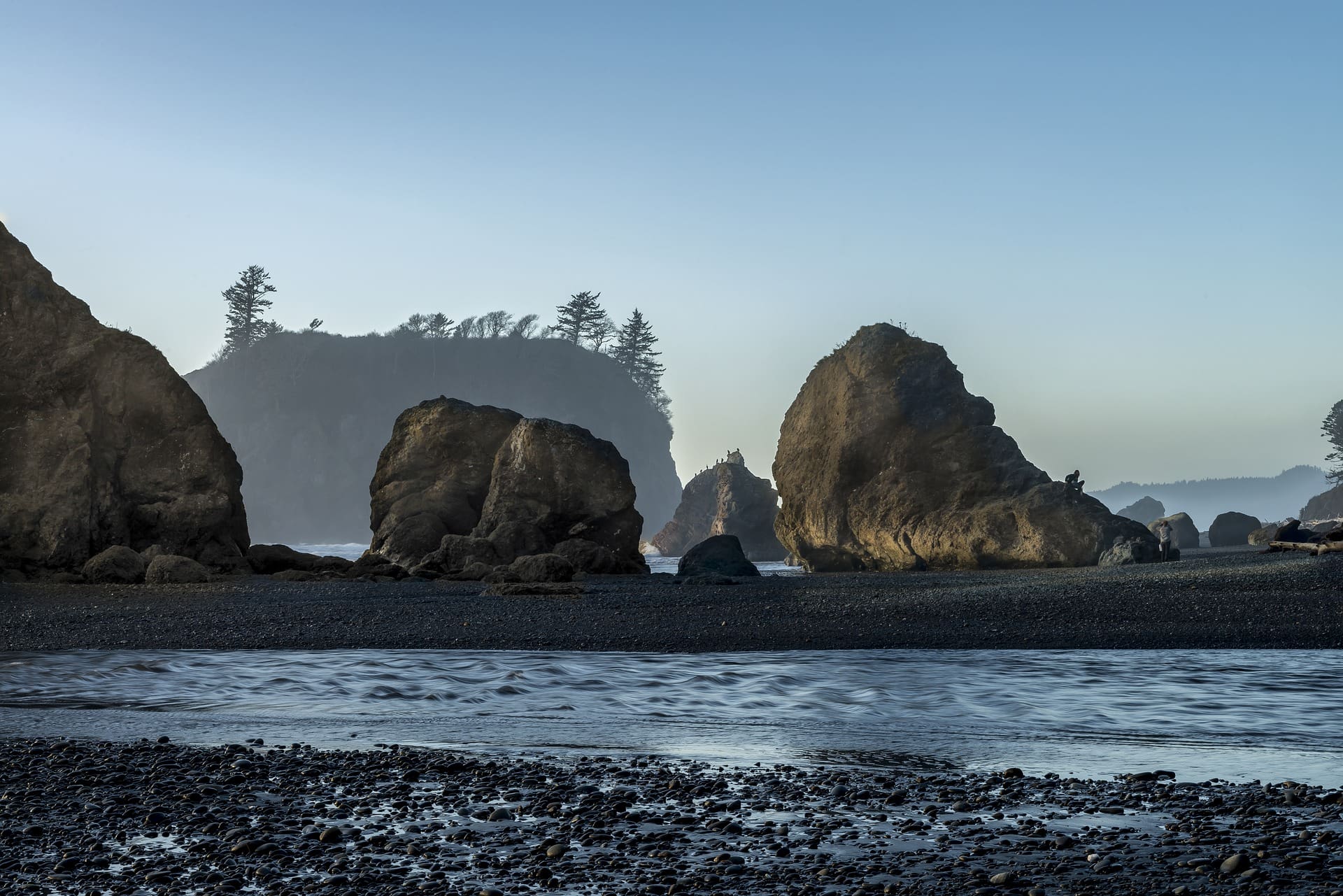 Established as a national park in 1938, the land is home to a vast array of wildlife, while the seas that border some of the park are home to whales, dolphins and sea otters. The vegetation is equally diverse and lush.
Popular activities include hiking, backpacking, climbing and camping.
Rocky Mountain National Park
Rocky Mountains National Park is home to some of the highest mountains in the United States and is one of the most awe-inspiring national parks in the nation.
First established in 1915, the 250,000 acre reservation features beautiful montane, alpine and subalpine landscapes which provide unique scenery ranging from wildflowers, forests and lakes, and a healthy variety of plant and animal life.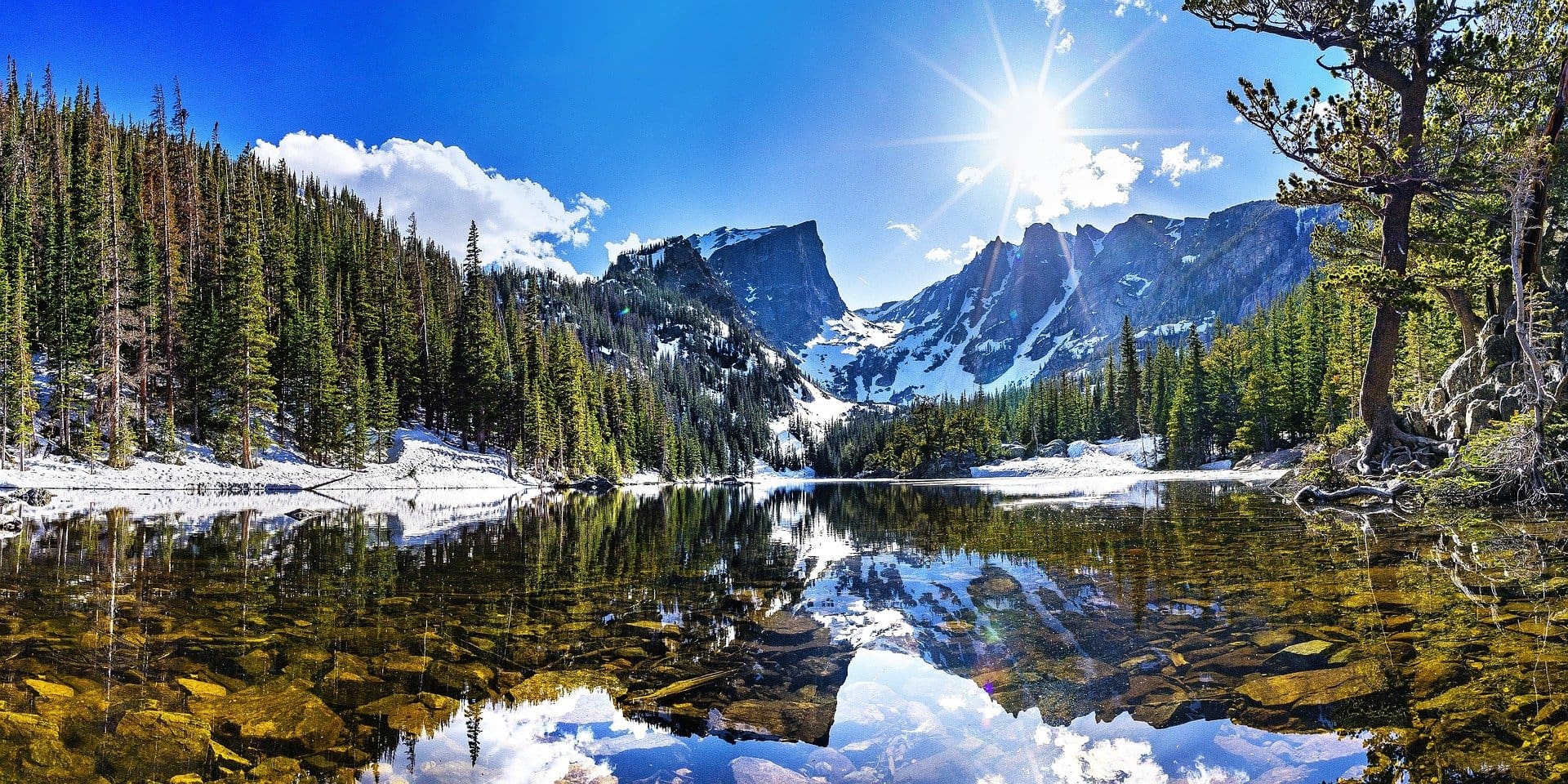 The mountains are home to an array of wildlife species, from butterflies and reptiles to birds and mammals. Notable species inlcude big-horn sheep, mountain lions and moose.
The park's beauty is best viewed on a scenic hike or on a slow drive.
Yellowstone National Park
The first of all the national parks in the United States, Yellowstone National Park was declared in 1872 and is home to the largest group of geysers in the world.
The park spreads across three states – Idaho, Montana and Wyoming – and is home to a variety of incredible natural landscapes namely: alpine lakes, waterfalls, canyons, forests and mountains.
This vastness of landscape brings along with it a wide variety of wildlife with highlight species being grizzly bears, wolves, bison and elk.
Popular activities in Yellowstone include hiking, boating and scenic drives.
Zion National Park
Located in the vast and rugged state of Utah, Zion National Park is home to sheer cliff walls, narrow canyons, giant waterfalls and Virgin River which flows along the canyon floor. This diversity of landscape makes Zion the standout park in the state.
Zion National Park is home to some of the most famous hiking trails in the United States, including Angel's landing – a must for thrill-seekers and a definite no-no for those afraid of heights.
Popular activities in the park include: hiking, horseback riding, bird watching and rock climbing.
Bryce Canyon National Park
Another Utah local, Bryce Canyon National Park is famous for being the home of the world's largest collection of hoodoos, with breathtaking viewpoints that stretch over an 18-mile highway.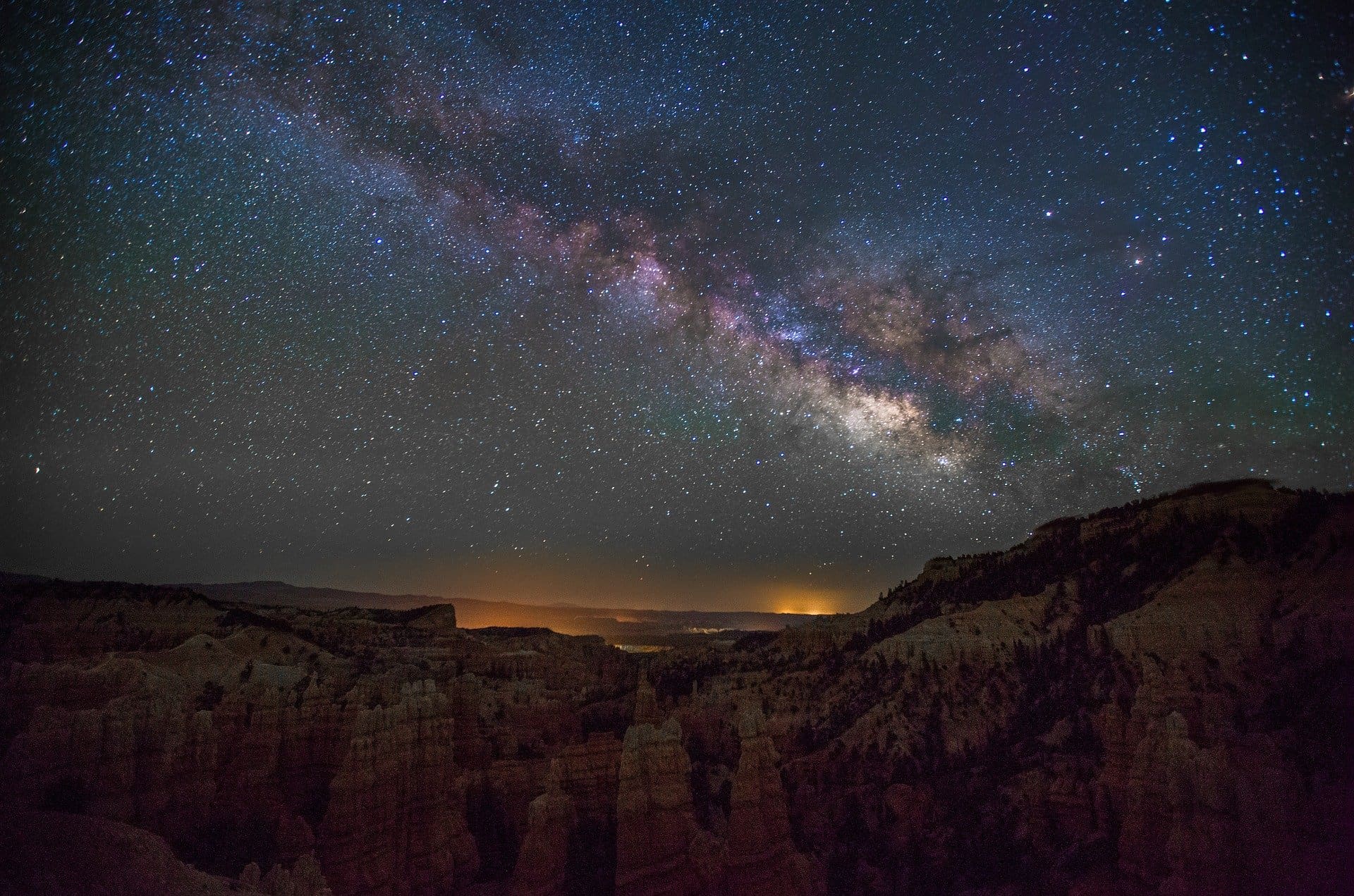 The best way to immerse yourself into the out-of-this-world scenery offered by Bryce Canyon is to get offroad and on-foot on one the many hiking trails on offer. Trails are expertly designed to wind between the strange formations.
Overnight visits are incredible experience and camping is a popular activity. High elevation means the night skies are clear and perfect for star gazing. The high elevation means that the nights are almost always cool as well which offers some respite from the harsh heat during the day.
Joshua Tree National Park
Like something out of a Dr. Seuss Book, Joshua Tree National Park is a place where strange furry trees grow out from the arid desert landscape, littered with strange rock formations.
Despite the harsh desert climate, the almost 430,000 acre national park abounds with life, and scenic drives through the park showcase the areas rugged beauty with viewpoints that show off the impressive cholla cactus fields that glow in the afternoon sun.
You can visit the park on a day trip or plan a camping trip and stay awhile. Either way, you'll discover that for what at first glance seems like a monochromatic swath of rock, there's far more to the park than meets the eye.
Joshua Tree is a hot spot for rock climbers and hikers, with a variety of trails suited to various levels of fitness.
Mammoth Cave National Park
Home to the longest network of explored caves in the world, 400 miles to be exact, Mammoth Cave National Park allows visitors to drop deep beneath the earths surface to explore an incredible underground maze.
One of the most notable areas within the cave is Frozen Niagara, which rocky formation looks eerily like it's namesake.
Cave exploration tours to suit all hiking abilities are available, while other popular activities in the park include camping, horseback riding, canoeing, and hiking.
Badlands National Park
Situated in South Dakota, the bizarre moonscape of Badlands National Park was created millions of years ago when ash deposits and erosion carved out the rippled peaks.
This bizarre moonscape was created millions of years ago, when ash deposits and erosion sculpted sedimentary rock into rippled peaks.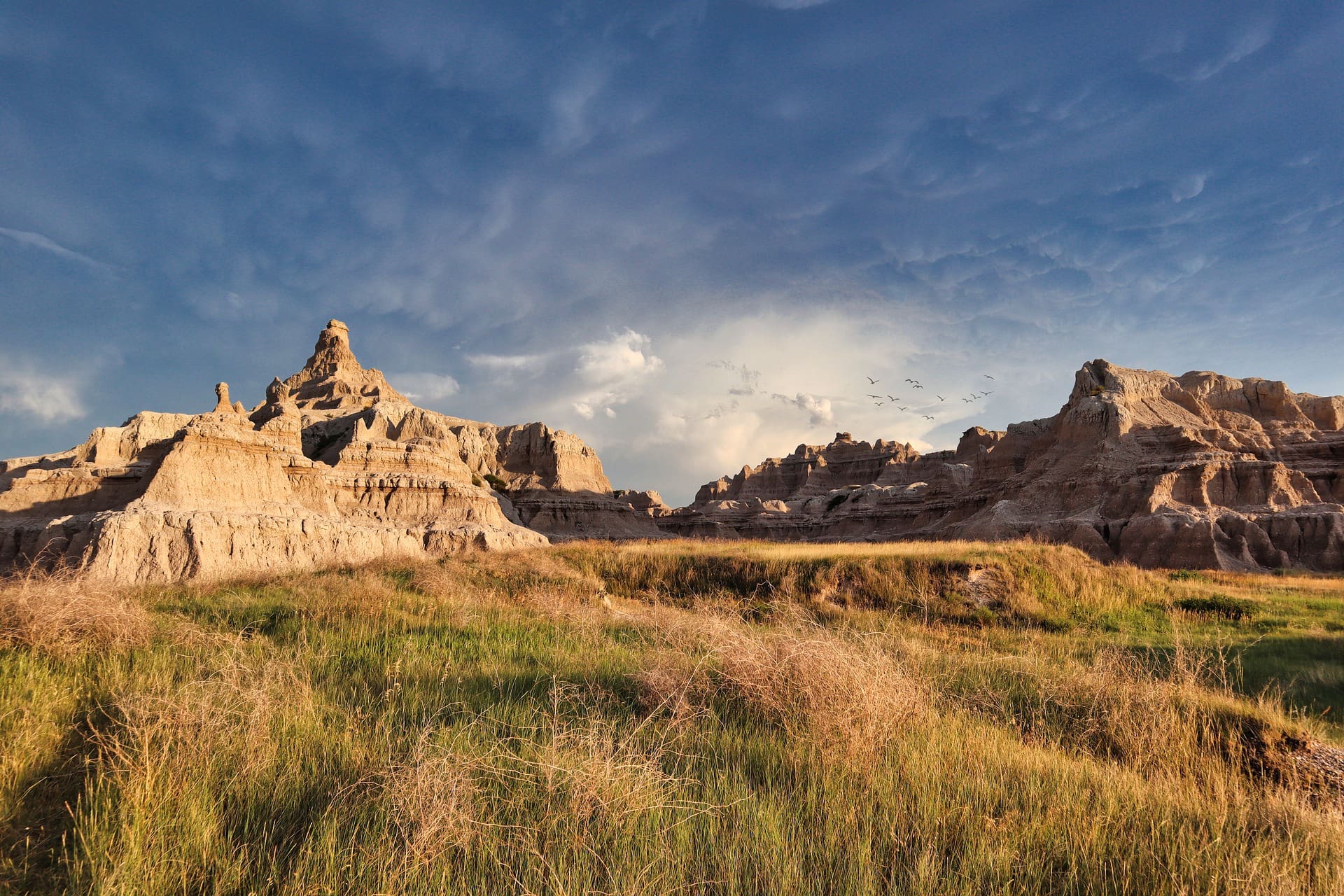 Fossil evidence have shown that ancient rhinos and camels once roamed these lands, but today the almost 250,000 acre national park is home to large herds of bison, bobcats and bighorn sheep.
Hikers frequently scale the large rock formations in search of a better view over the White River Valley, while cyclists coast through colourful buttes and grass prairies. The night-time hours reveal 7,500 stars and a clear view of the Milky Way glistening in the pitch-black sky.
White Sands National Park
The most recent addition to the list of national parks in the United States, White Sands National Park spans over 275 square miles of pristine coastal landscape in New Mexico.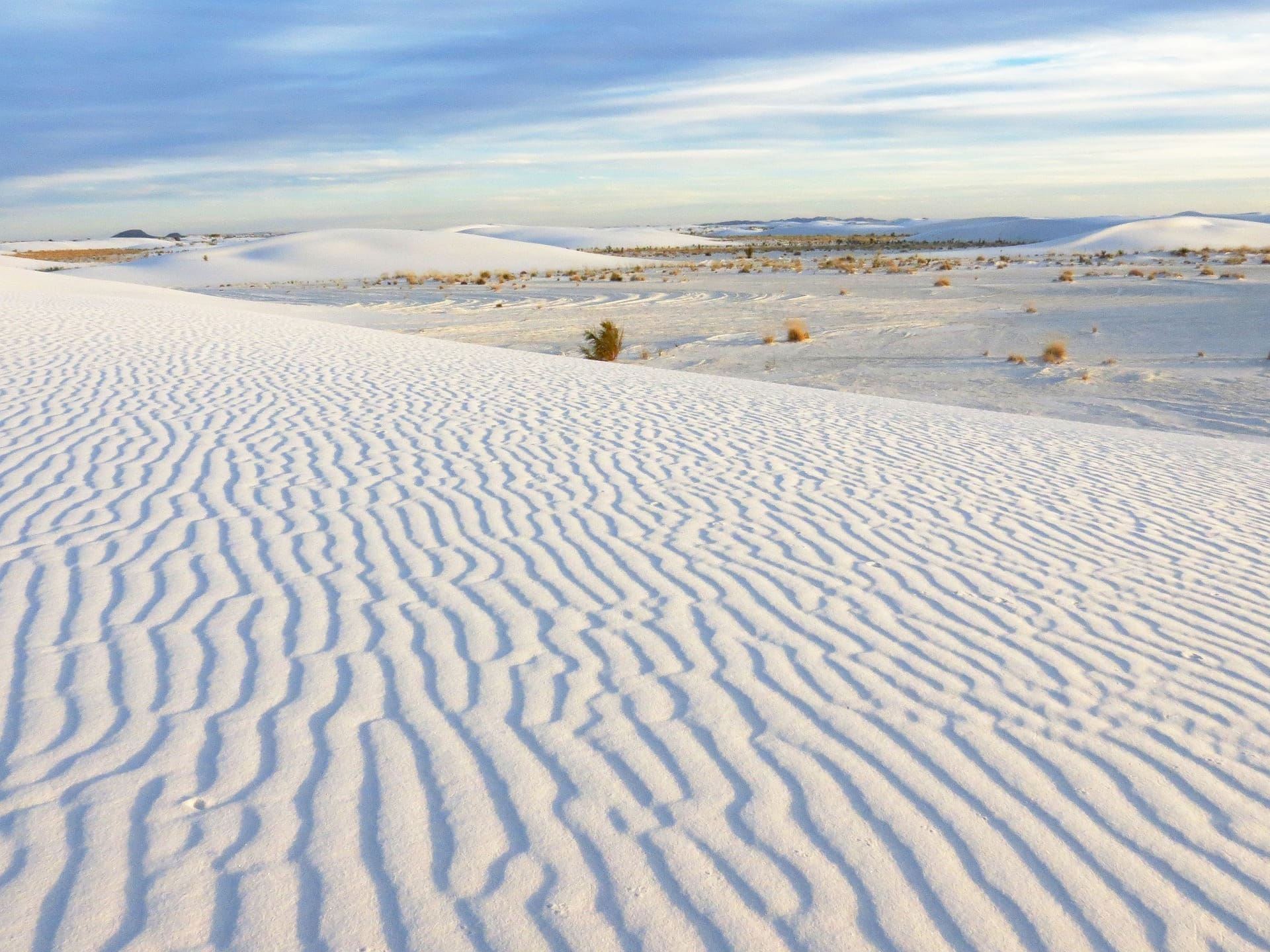 Visitors flock to White Sands to enjoy the miles of undulating dunes formed of blindingly white gypsum crystals which formed over 10,000 years thanks to the drying up of shallows sea, which had existed for millions of years.
Previously a National Monument, White Sands was granted national park status in December 2019 and features four marked trails perfect for hiking. And since gypsum, unlike sand, reflects the sun's heat, the dunes are easy on your feet. You can even rent plastic sleds to slide down them.
Join our community of keen travellers, wildlife enthusiasts and adventure seekers.