We're adding fuel to your travel daydreams and providing some wanderlust inspiration to help keep your spirits high and encourage you to stay at home now, so that you can travel safely later.
Dreaming of your next holiday in Africa, whether it be a wildlife safari in the bush or a relaxing beachside holiday, may just be the best way to satisfy your wanderlust. Because once the wanderlust bug has bitten, even travel bans won't stop you thinking about and planning your next big travel adventure.
We have put together a collection of three beautiful destinations, to help keep the travel blues away during this time of COVID-19 lockdown.
Greater Makalali Private Game Reserve, South Africa
Lying just outside Kruger National Park in the central lowveld region of South Africa, the Greater Makalali Private Game Reserve holds abundant natural beauty, important wildlife conservation initiatives and incredible Big Five safari experiences.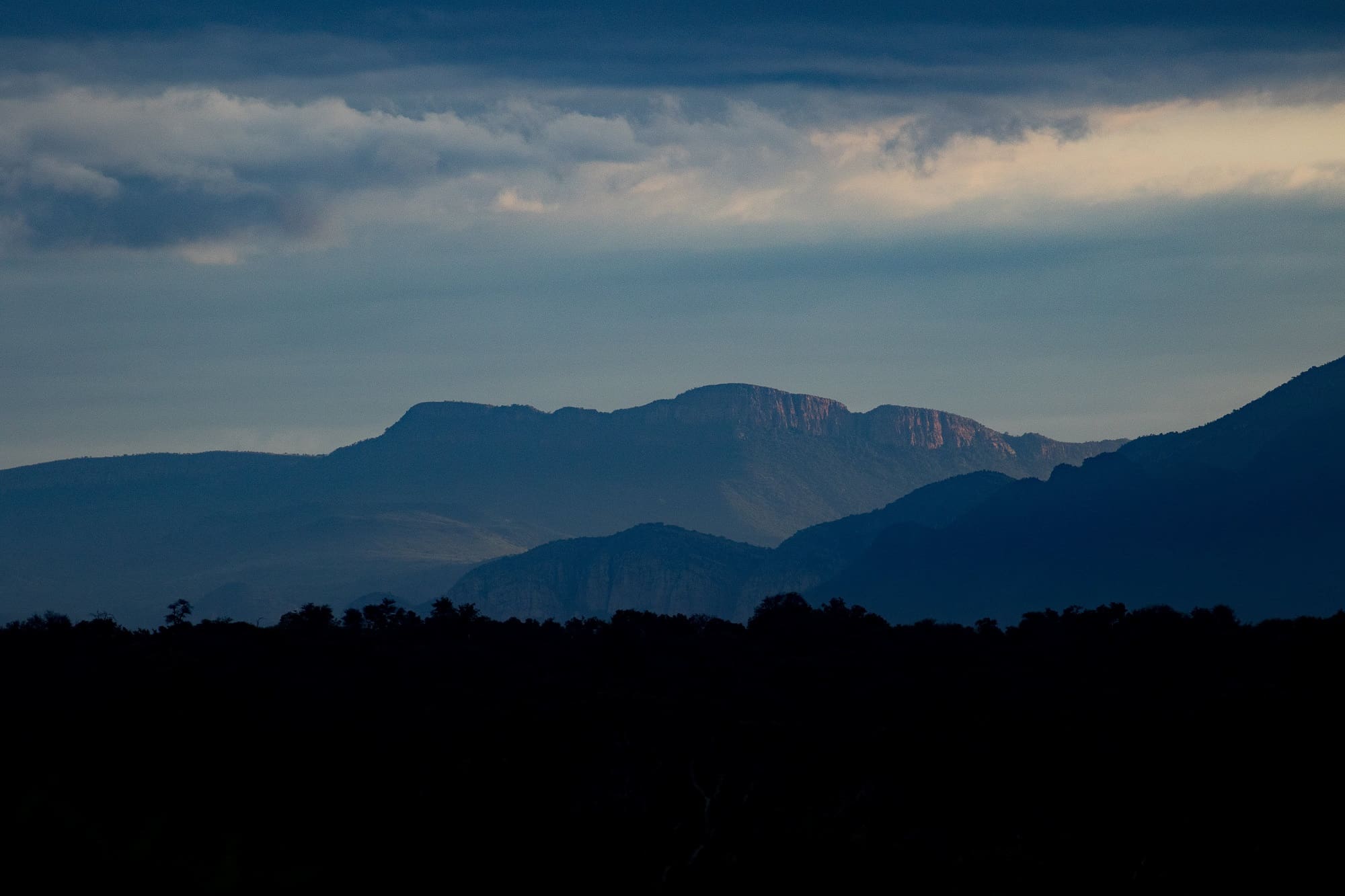 The mountains of the Greater Makalali in shadow under a darkening sky © Sophie Barrett, guide at Garonga
The reserve is characterized by undulating hills, punctuated by rocky outcrops, that roll down to meet savanna plains carpeted in mopane forest. With little light pollution and clear skies, particularly during the dry winter from May to September, the constellations of the Southern Hemisphere shine brightly within the dark blue canopy above.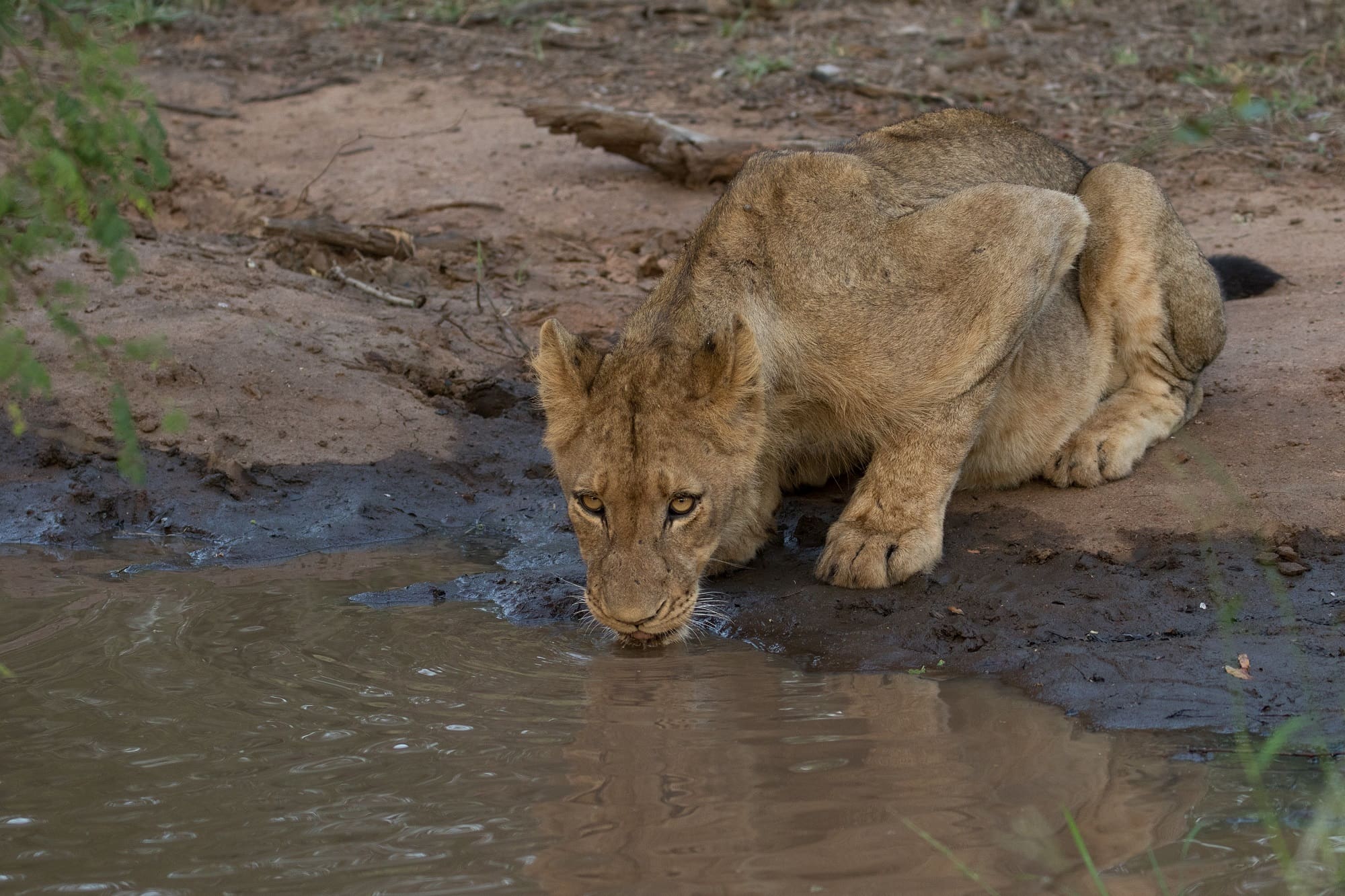 A lioness stays alert while quenching her thirst © Sophie Barrett, guide at Garonga
All members of Africa's revered Big Five (buffalo, elephant, leopard, lion and white rhino) are present in the reserve. It is also a refuge for some of Africa's most endangered wildlife species, with various programmes dedicated to the conservation and protection of cheetah, African wild dog, pangolin and rhino. Endangered bird species found here include the ground hornbill, lappet faced vulture, hooded vulture and white-backed vulture.
Lake Malawi, Malawi
Travel to Malawi is dominated by those heading for a beach holiday at Lake Malawi. David Livingstone famously named it 'The Lake of Stars' because daylight dances across the still blue water and at night, the reflection of the stars against in the lake are met by the lanterns lit by the fishermen.
The Nankumba Peninsula on the southern point of Lake Malawi © Robin Pope Safaris
Lake Malawi National Park is a UNESCO World Heritage Site, celebrated for its pristine underwater aquatic ecosystems. Lake Malawi is a 365 mile-long and 52 mile-wide freshwater residence for diverse marine life, especially its 400 species of colourful cichlid fish, many of which are endemic. Steep, tree-covered hills enclose the freshwater lake, which has a shoreline peppered with small islands, bays and large granite boulders.
Sun umbrellas and loungers positioned on the shoreline of Lake Malawi © Robin Pope Safaris
The calls of African fish eagles fill the air throughout the day as they circle above the lake waiting for the right moment to swoop down and catch a fish. In parts of the lake, Nile crocodiles and hippos can be found wallowing about in its cool waters. Paths up the forested slopes lead to panoramic views of the lake, while vervet monkeys, hornbills, kestrels and other wildlife species rustle through the trees, going about their daily business.
Chobe National Park, Botswana
Chobe National Park is located in Botswana's north-eastern region and is characterised by the meandering Chobe River, which forms the northern boundary of the park. The river is the lifeblood of the park's rich animal, bird and plant life that are the highlight of a safari in Chobe National Park.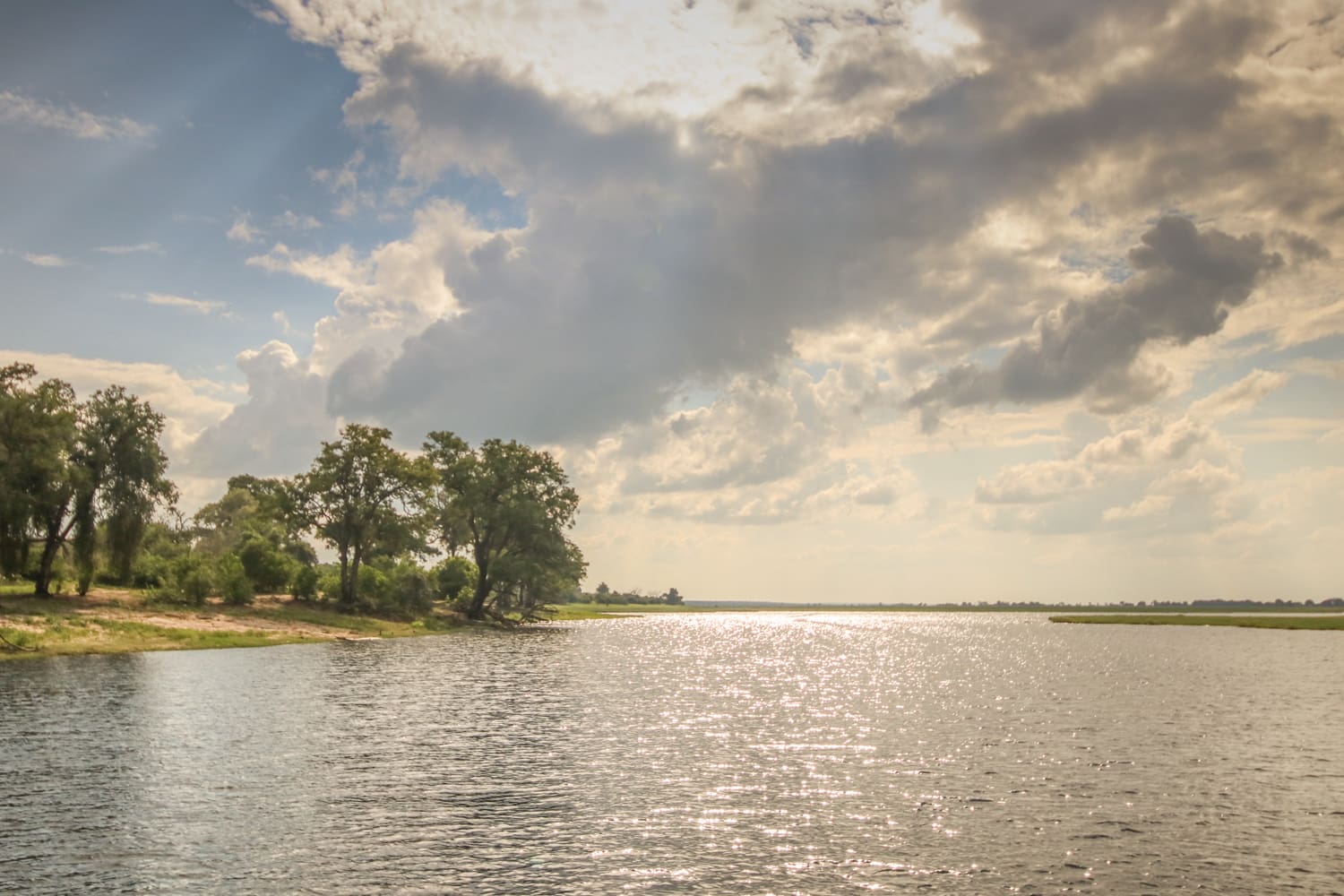 The Chobe River sparkles under a bright and sunny sky © Under One Botswana Sky
With an elephant population of around 120 000, Chobe National Park boasts the largest concentration in Africa of this iconic member of the Big Five. From May to September, the dryness of winter encourages large herds of elephants to head to the Chobe River to graze and drink. Leopard and cheetah generally stick to stalking prey deeper in the park, while lions venture to the river to catch prey while drinking.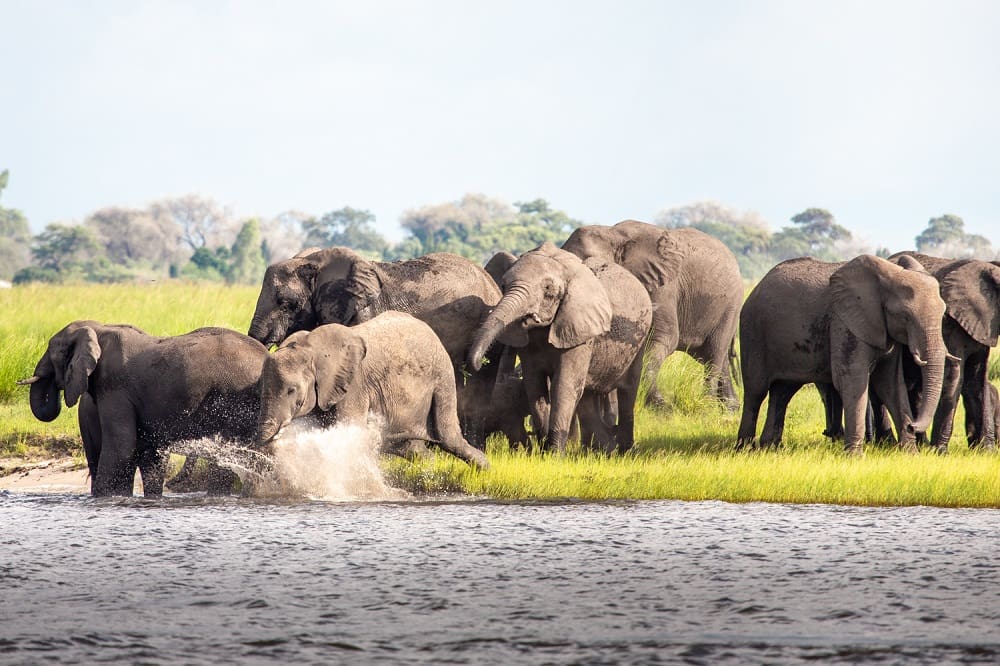 A herd of elephants charge excitedly into the Chobe River © Under One Botswana Sky
During Botswana's summer months, migratory birds make their way to the warmer weather in Chobe National Park, searching for a mate and the perfect nesting spot while wearing their full breeding plumage. The regular rainfall turns the park into a lush, green nursery brimming with newborn game animals like antelope and zebra.
Feature image courtesy of Garonga.
Join our community of keen travellers, wildlife enthusiasts and adventure seekers.