In the first ever recorded case of its kind, a bottlenose dolphin mother has adopted an orphaned whale calf. The female was spotted off the coast of French Polynesia caring for the young melon-headed whale.
Bottlenose dolphins are extremely doting mothers, nurturing and teaching their youngsters for up to six years.
In 2014, scientists came across an unusual looking family swimming in waters off French Polynesia.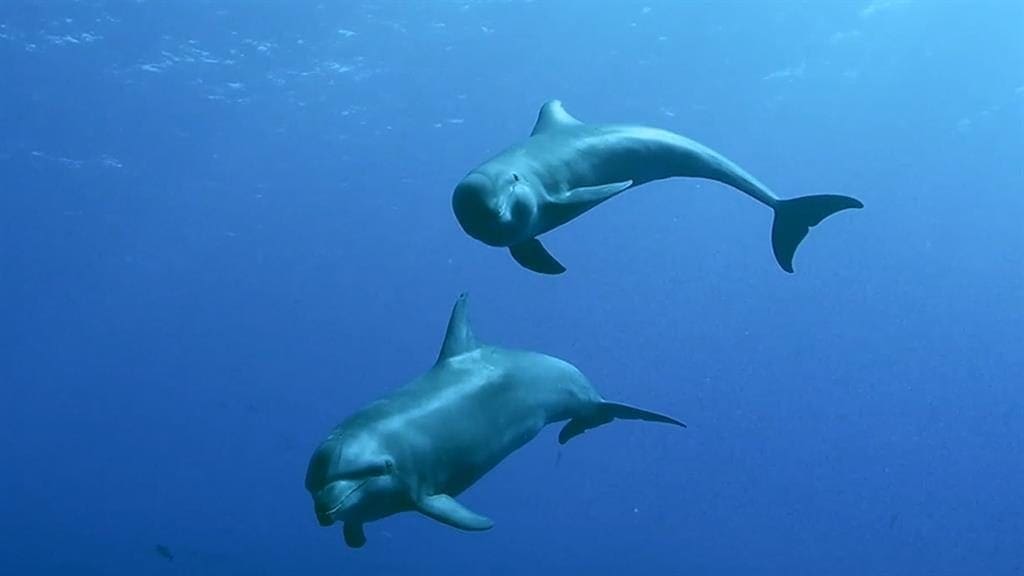 The dolphin mother could be seen caring for two very different looking calves, one which was visually identical to her and another with a short and blunt beak. Bottlenose dolphins have slender beaks and researchers immediately noticed the difference. The orphan was later identified as a baby melon-headed whale.
Pamela Carzon, scientific leader of the Groupe d'Étude des Mammifères Marins (GEMM) de Polynésie said:
"We were really excited to be able to witness such a rare phenomenon,"
Adoption among wild mammals is a rare occurrence, with almost all of the known cases being within the same species. Regardless, the mother treated the calf as her own, with the youngster rarely leaving her side. She was even spotted nursing him.
A study published in the journal Ethology, suggests that the mother's mix of 'inexperience and personality' could have contributed towards her choice to adopt. It was known that this female has an 'easy-going' personality, always tolerating scuba divers within the area.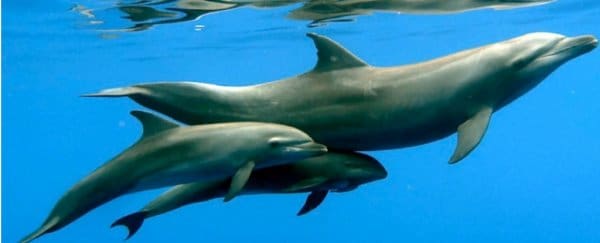 The orphaned calf had even developed similar traits to a bottlenose dolphin, by integrating within the wider group and playing and socialising with bottlenose youngsters. He would often participate in activities such as surfing and leaping about in waves.
According to reports by National Geographic, the whale calf even demonstrated sibling rivalry; repeatedly pushing his sister away from her place beneath their mother.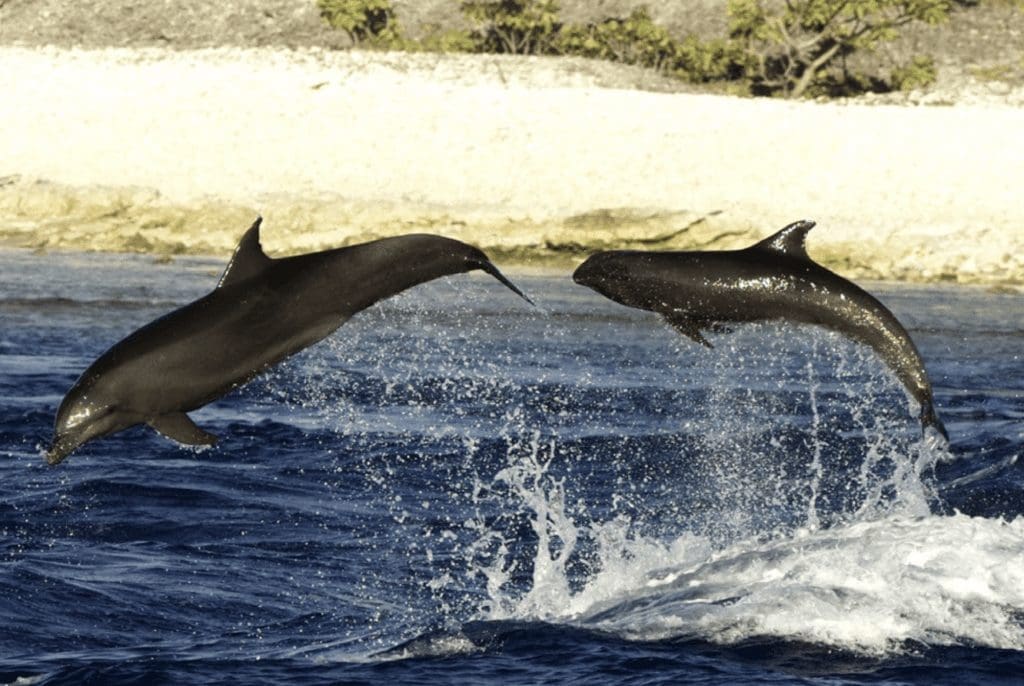 The calf's persistence in maintaining a relationship with his adoptive mother 'could have played a major role in the adoption's ultimate success'.
The unlikely mother and son stayed together for a total of three years, even after the mother's biological daughter disappeared at approximately one-and-a-half years old. The reason for her disappearance is unclear.
Last week Dozens of Dead Whales Were Spotted On A Beach In Iceland
Join our community of keen travellers, wildlife enthusiasts and adventure seekers.