From sea turtles to birds of prey and venomous snakes to marsupials – this list covers 20 of the most iconic Australian animals that call this vast country their home.
Whether it's a majestic wedge-tailed eagle soaring through the sky or an adorable platypus swimming in a river, each has its unique place in Australia's diverse ecosystem. So let's have a glimpse at some of these fantastic creatures!
The 20 Most Iconic Australian Animals
Kangaroo
Kangaroos are iconic marsupials native to Australia and its nearby islands. These large mammals have powerful hind legs that can be bound quickly across the landscape, reaching speeds up to 44 mph. They also have long, muscular tails for balance and stability while hopping. Kangaroos typically feed on grasses and herbaceous plants, such as succulents.
However, they may occasionally eat insects and other small animals too. Their strong claws help them dig burrows into the ground to find food or hide during dangerous situations. Despite their clumsy look when moving on land, these creatures are gracefully agile swimmers in the water!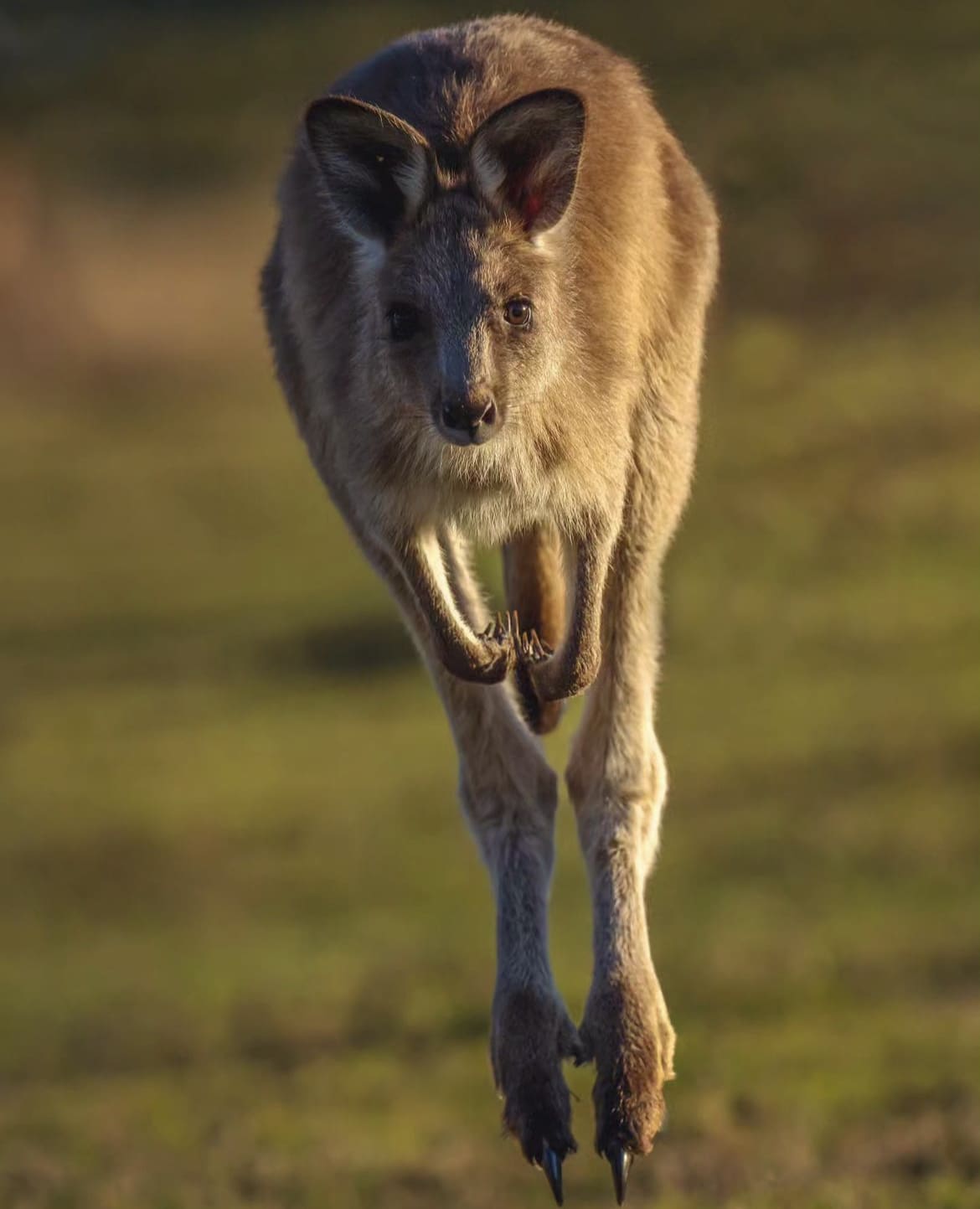 Saltwater Crocodile
Another animal found in Australia is the Saltwater Crocodile or 'saltie'. This giant reptile lives in various waterways around Australia, like the Northern Territory and Queensland. It can be up to 20 feet long and weigh over 1,000 pounds!
Its skin looks tough, usually grayish-brown or olive green, with sharp teeth for catching its prey like fish, birds, turtles or small mammals at night or during twilight hours when most animals are sleeping. The name 'saltwater crocodile' was given due to it's propensity for swimming in the ocean!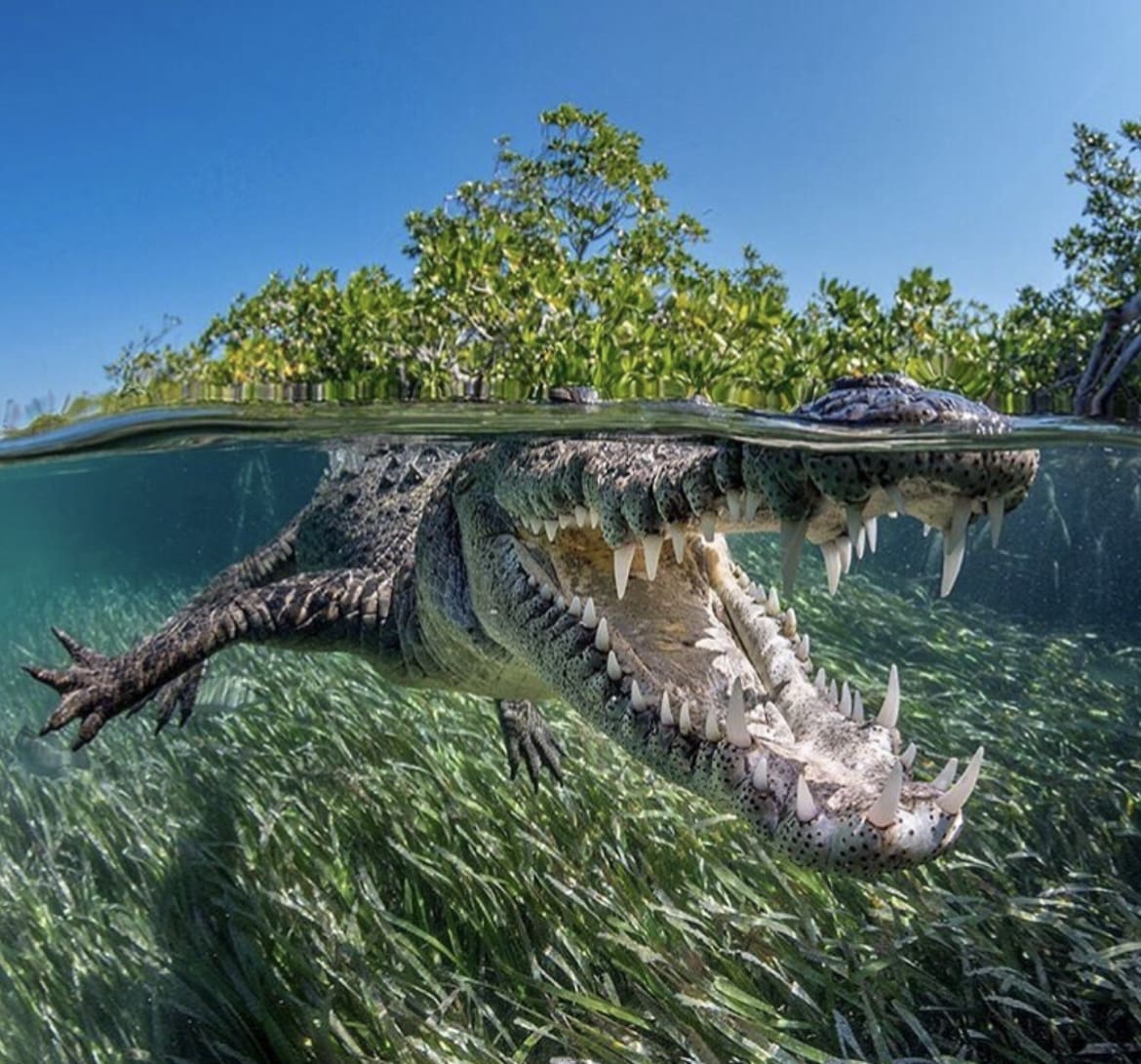 The Scrub python
Scrub python is a large, nonvenomous snake native to parts of Australia and Indonesia. It is the longest snake species in Australia, with an average length of 5-7 meters (16-23 feet). The maximum recorded size for this species was 10.4 meters (34 feet)! Scrub pythons are known for their distinctive coloration, ranging from light yellowish or olive green to dark brown or black.
They have a series of diamond or rhomboidal markings along their back that look like chevron patterns. Other notable features include a broad neck, large scales on the head and neck, and smooth scales on the body. They are active hunters and often ambush their prey by hiding in vegetation before striking out quickly with lightning speed! Scrub pythons are solitary creatures that spend most of their time in trees or burrows.
Koala
Koalas are animals native to Australia. They have soft, grey fur and big ears and can be up to two feet tall. They eat mainly leaves, grasses, and shrubs.
Koalas usually live in trees but sometimes come down to the ground too. They often sleep during the day and wake up at night to look for food! Koalas are very social animals and can be seen cuddling together in trees. They produce a loud, distinctive call that can be heard up to two miles away!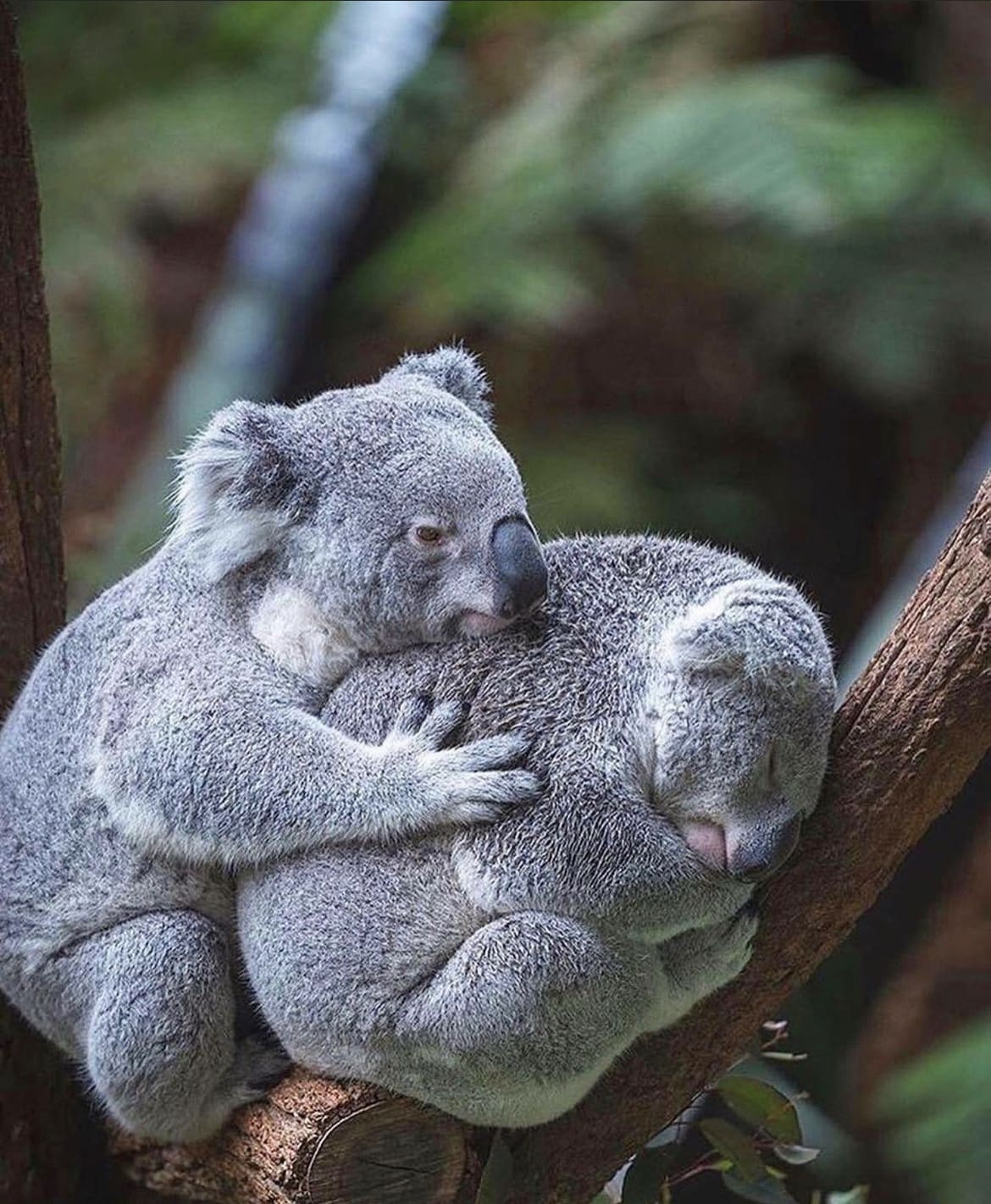 Dingo
Dingoes are wild dogs found in Australia. They have sandy, yellow-brown fur, pointy ears, and can be as tall as two feet! Dingoes mostly eat small animals like rabbits and rodents and sometimes eat fruit and plants. They live in small family groups or alone and howl at night to communicate with each other.
Dingoes need lots of space to run around, so they prefer wide open areas like deserts or grasslands where they can find food quickly. Unfortunately, dingoes are now endangered due to hunting, habitat destruction, and hybridization with domestic dogs.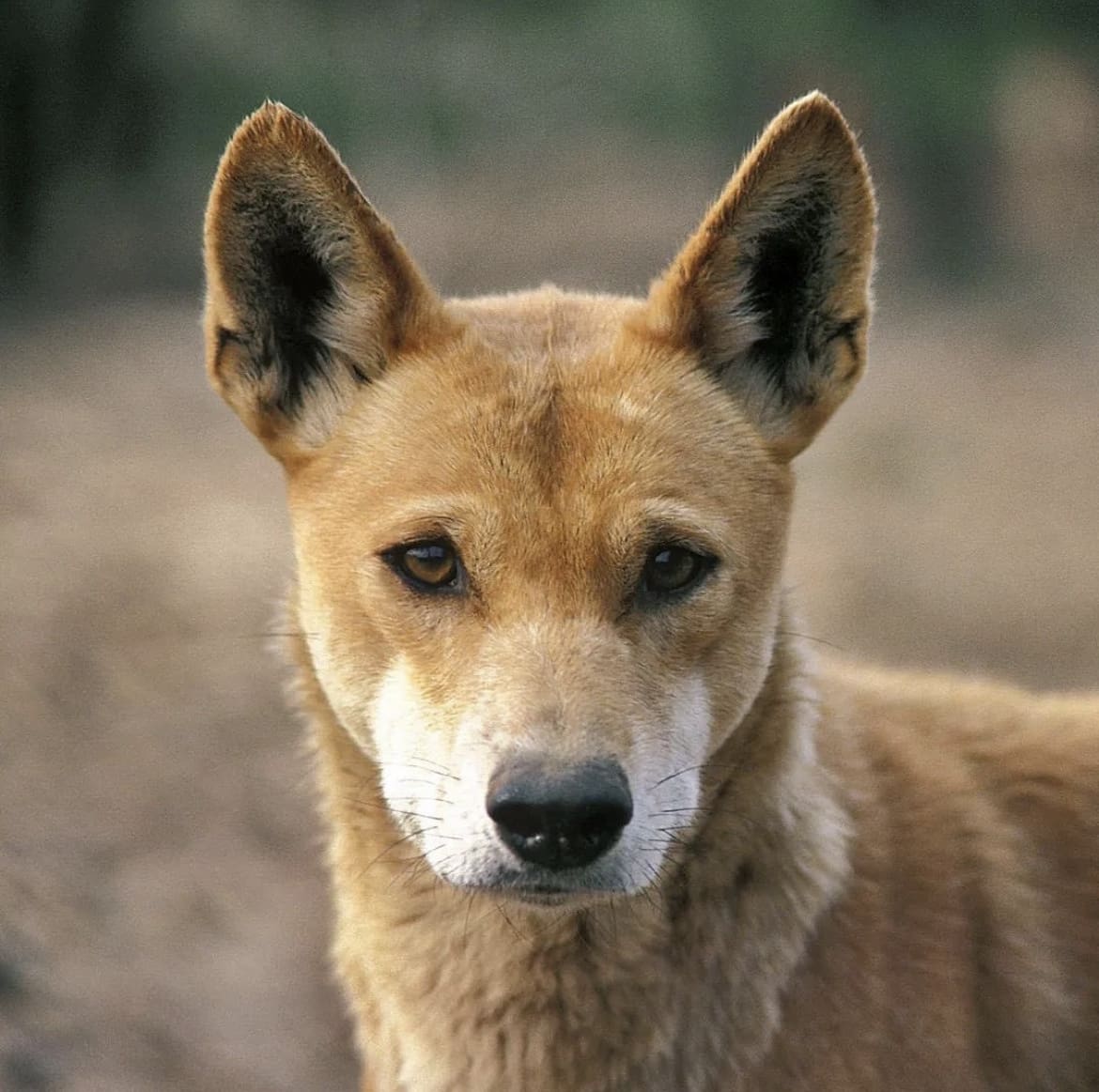 Quokkas
Quokkas are tiny animals that live in Australia. They have soft, brown fur and cute faces with big smiles. Quokkas are usually around the size of a cat and can grow up to two feet tall.
They like to eat leaves, grasses, shrubs, and fruits. Quokkas like to be around other quokkas, and they make loud noises at night to communicate with each other! Quokkas are known to be very social creatures, which is why they are sometimes kept as pets.
Wombats
Wombats are animals that live in Australia. They have thick, brown fur and short legs. Wombats can grow to be about two feet long. They mainly eat grass and roots but also sometimes eat fruits and leaves.
Wombats like to live alone or with a family group, and they make loud noises at night to talk to each other! Commonly found in grasslands and forests, wombats dig burrows that they use for protection and shelter.
Cassowary
Cassowaries are large birds that live in Australia. They have big, colourful feathers and sharp claws. Cassowaries can grow to be over four feet tall!
They mainly eat fruits, but also sometimes eat small animals like insects or snakes. Cassowaries prefer living in tropical forests, using loud calls to communicate with each other.
Tasmanian Devil
The Tasmanian Devil is a unique marsupial species found only in Australia's wild. They have thick, black fur and sharp teeth that look pretty intimidating. On average, they can grow up to two feet long and weigh about 12-18 pounds.
Tasmanian Devils are omnivores, meaning they eat both meat and plants. They mainly feed on small animals like mice, rabbits, and insects, but they sometimes eat fruit and plants too. Despite their fierce appearance, Tasmanian Devils are solitary animals who prefer to live alone or with a mate in a den.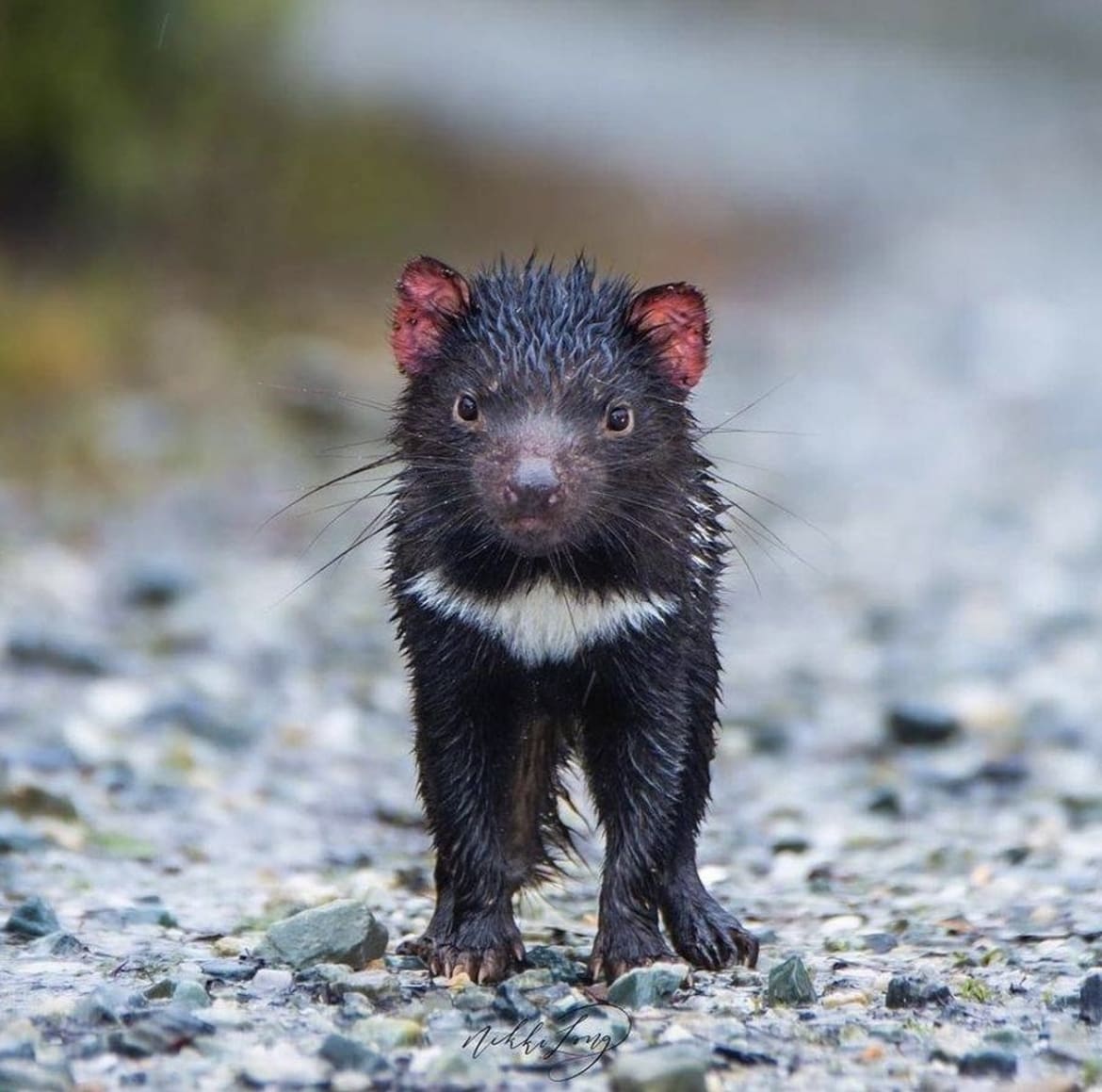 Carpet pythons
Carpet pythons are unique and special snakes that can be found in Australia. They have stunning and vibrant skin patterns, ranging from shades of yellow to green, brown, and even black.
The striking patterning helps them to blend in with their environment, making them difficult to spot in the wild. Carpet pythons can live for up to 25 years, and like other snakes, they prefer to be alone or in small social groups. They make their homes in trees, caves, and crevices, where they can hunt for food.
Sugar Gliders
Sugar Gliders are small marsupials found in Australia, Papua New Guinea, and Indonesia. They have gray fur, a white stripe down their backs, large black eyes, and long tails. They are 7-9 inches long and weigh around 4 ounces on average! They have big feet that make them great at climbing trees, and they can glide through the air using skin flaps between their front and hind legs.
Sugar Gliders like to live in family groups or alone and communicate with each other by making loud noises like chirps and clicks. Sugar Gliders mainly eat insects, fruit, flowers, tree sap, and nectar. Sugar Gliders are very social animals who need attention and interaction to stay healthy and happy. With the appropriate respect and attention, Sugar Gliders can make excellent pets!
Box Jellyfish
A Box Jellyfish is a type of jellyfish that has a cube-like shape. It usually has four sides and can be transparent or have bright colours like yellow and blue. Its body comprises many long tentacles, which it uses to catch its prey.
The Box Jellyfish lives in warm oceans around the world and likes to stay near coasts and shallow waters. It has stinging cells on its tentacles that help it defend itself from predators and harm people who come into contact with them.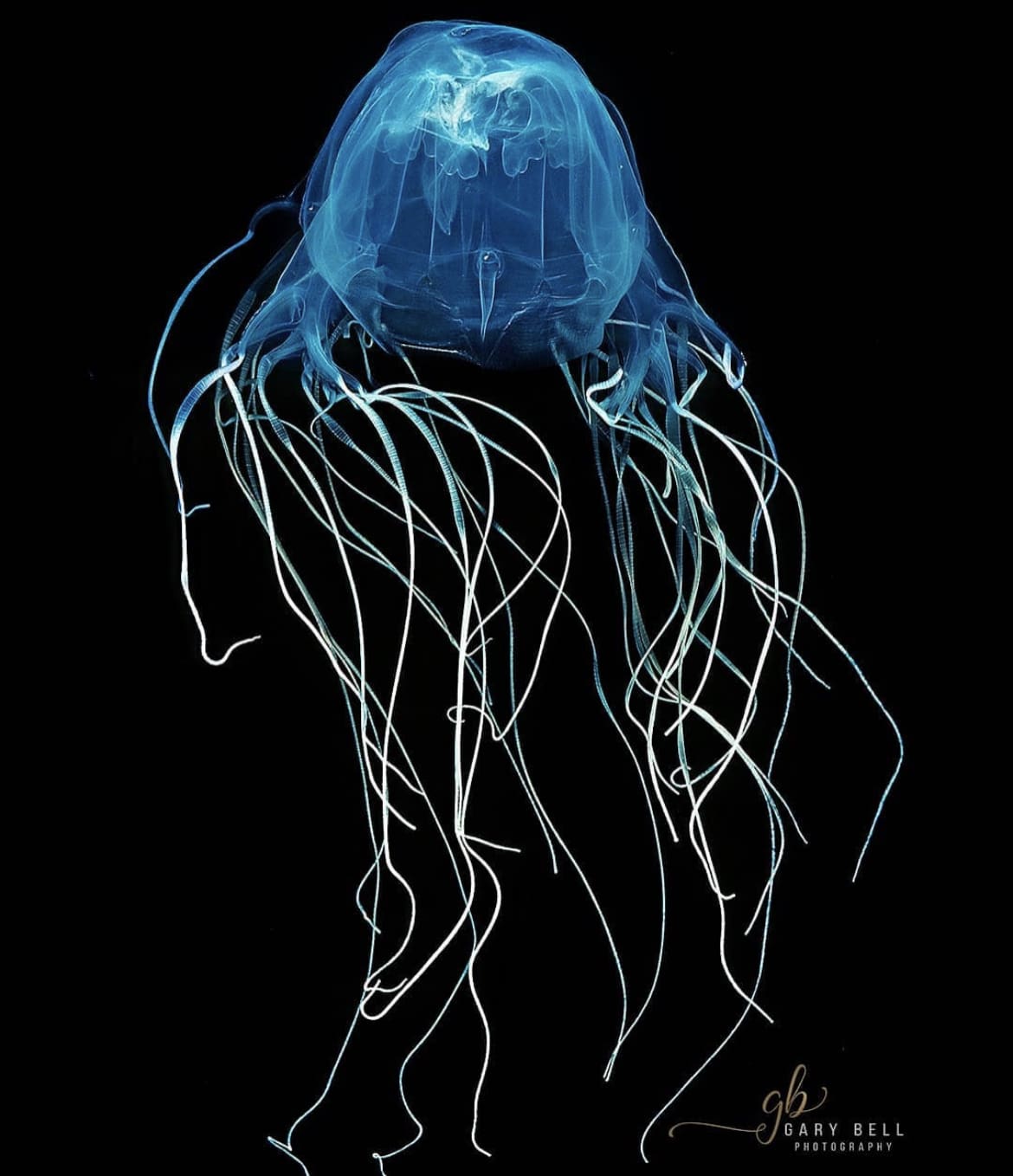 Platypus
A Platypus is an animal found in Australia. It has a furry body and webbed feet, which help it swim. Its bill looks like a duck's bill but is soft and rubbery.
It has beady eyes and brown fur that helps it stay warm in the water. Platypuses eat worms, shellfish, insects and yabbies which they find by digging in the mud with their bills. They live alone or in small groups near rivers or streams and make low clicking noises to communicate with each other.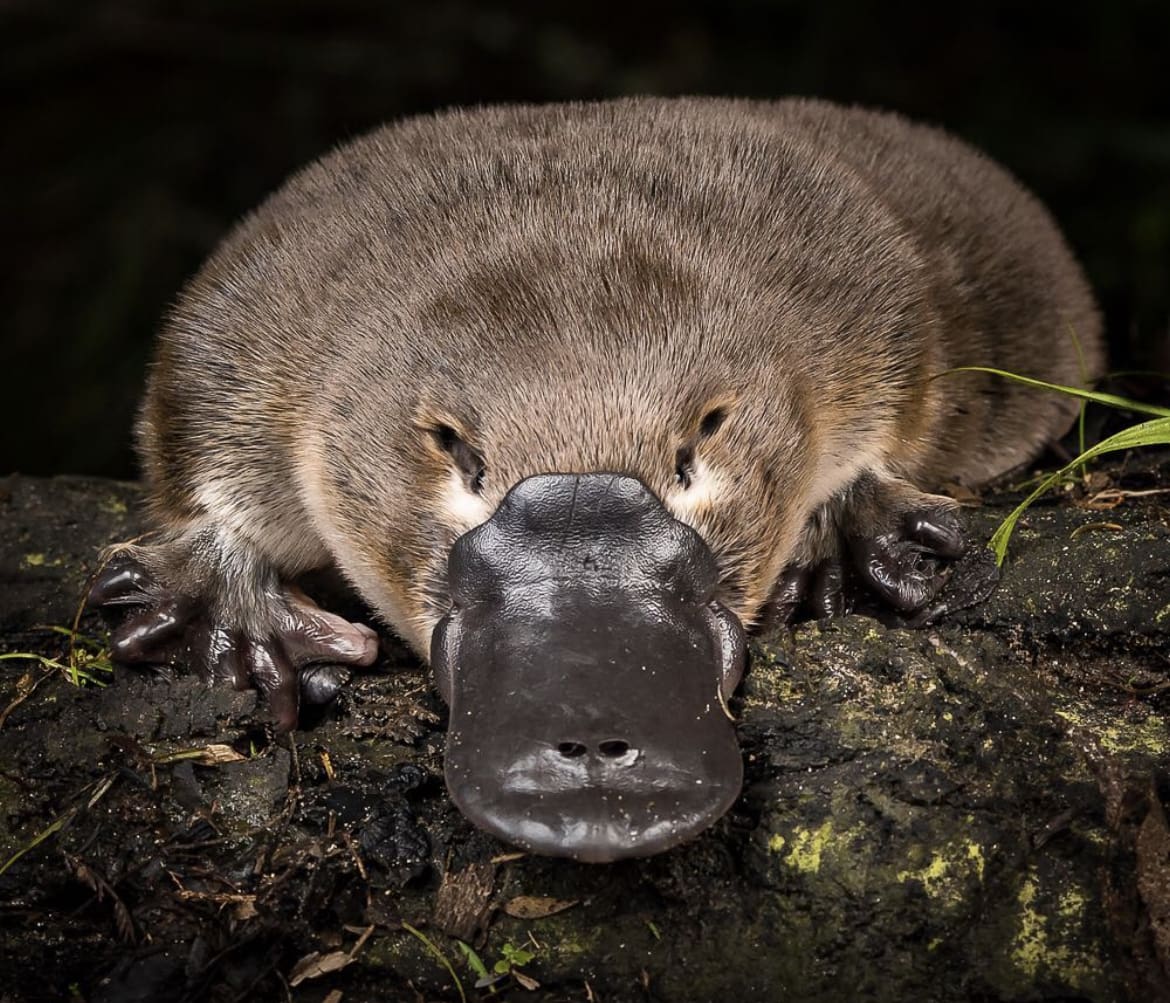 Emu
An Emu has brown and gray feathers and can grow up to two meters tall. Its long legs help it move quickly on land, while its powerful feet help dig. The emu's wings are tiny compared to other birds of its size but can be used to help steer when running. Its large eyes provide excellent vision with both day and night, allowing the emu to detect predators from far away.
Emus are omnivorous animals that feed on fruits, seeds, insects, small reptiles and rodents. They also eat grasses and plants for nutrients. The emu is an important cultural symbol in Australia and has been featured in Aboriginal artwork for thousands of years.
Echidna
The Echidna is a monotreme, an egg-laying mammal native to Australia and New Guinea. It is also known as the spiny anteater due to its resemblance to both anteaters and hedgehogs. It has a long snout with two nostrils at the end for breathing and smelling and four strong claws on each foot for digging. Its fur can be brown, gray or black and is spiky, helping protect Echidnas from predators. It also has small eyes and ears but no teeth, so it uses its snout to capture prey such as ants and termites.
When fully grown, the Echidna can reach up to 45 cm in length with a weight of up to 5 kg. They prefer living in forested areas but can also be found in grasslands, woodlands and savannas across Australia. The Echidna is solitary by nature but may come together during the mating season. Echidnas are omnivorous animals that feed mainly on ants, termites, worms, beetles and other invertebrates but are also known to eat vegetation such as grasses, leaves and fruits when available.
Wallaby
A Wallaby is a small to medium-sized marsupial that looks like a kangaroo but is smaller. It has short, powerful legs and long feet for hopping around. Its fur is usually gray, brown or red, and it has a long tail for balance when moving quickly.
Wallabies live in forests, woodlands and grasslands in Australia, New Zealand and some parts of Indonesia. Wallabies are active during the daytime and sleep at night while hiding in the safety of their burrows or hollow logs to protect themselves from predators such as dingoes or foxes.
Thorny Devil
The Thorny Devil is a desert-dwelling lizard native to Australia. It is also known as the Mountain Devil and has an intimidating name, but it is pretty harmless. The Thorny Devil can grow up to 20 cm in length and is characterized by the spiny scales on its back and sides that make it look like a small dragon.
Its colours range from shades of brown, tan, yellow or cream, and darker bands may be present along its body. Its powerful claws help it climb surfaces such as rocks and trees while also aiding in digging burrows underground where they sleep during the day to avoid the sun's heat. When threatened, the Thorny Devil will curl up into a ball to protect its weak stomach from danger.
They can also change colour to better blend in with their environment when hunting for food or evading potential predators. Although they may look intimidating, they are timid creatures that do not pose any real threat to humans.
Inland Taipan
The Inland Taipan is a type of snake found in Australia. It can grow up to 2 meters long and is usually olive-brown or yellow-brown. Its head has a pointed shape, and it has very sharp teeth. It lives in dry, arid areas like desert plains and grasslands. It eats mice, rats and other small mammals but sometimes eats birds or lizards if available. The Inland Taipan is highly venomous, so it's essential to stay away from it if you see one!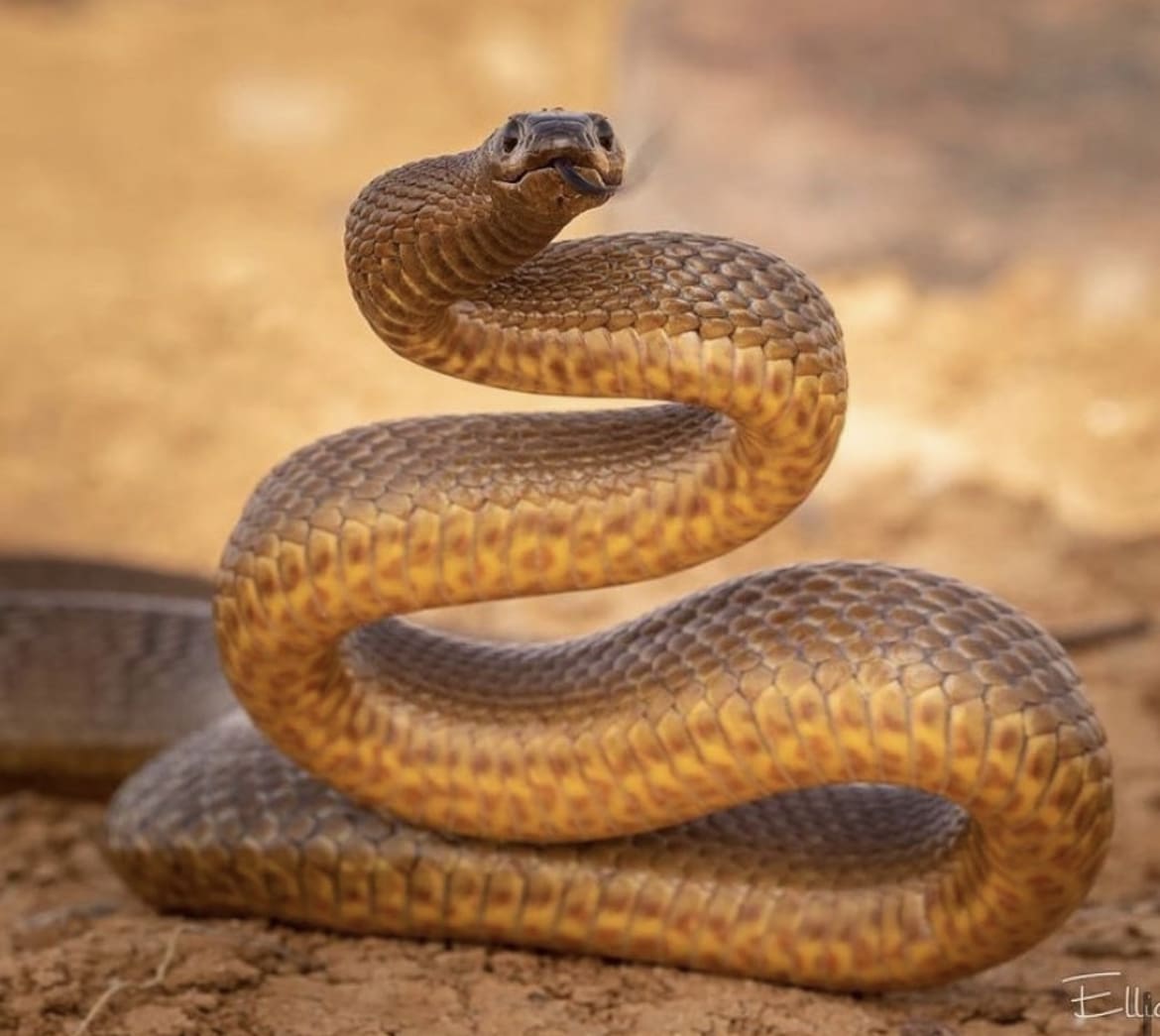 Great White Shark
The Great White Shark is a large fish that can be found in oceans all around the world. It is usually gray or white and can grow up to 20 feet long! It has a pointed nose and sharp, pointed teeth.
The Great White Shark eats fish, seals, whales and other sea creatures. They hunt by swimming quickly towards their prey and using their strong jaws to bite them. They are an apex predator, meaning they have no natural predators. Despite their reputation, Great White Sharks have a relatively low rate of attacks on humans and usually only attack when they mistake a human for prey or feel threatened.
Common brushtail possum
The Common brushtail possum (Trichosurus vulpecula) is a small marsupial native to Australia and New Zealand. It has thick fur that can range from grey, black or brown, depending on the species. Its tail is long, bushy and covered in scales.
The Common brushtail possum can grow up to 40 cm in length and is nocturnal, meaning it is active at night. It lives in trees or burrows and feeds on eucalyptus leaves, fruits, flowers and occasionally insects. The possum has sharp claws that help it climb trees and find food. Its teeth are powerful, so it can easily bite through tough bark. During the day, it is usually found sleeping in a hollow tree or burrow.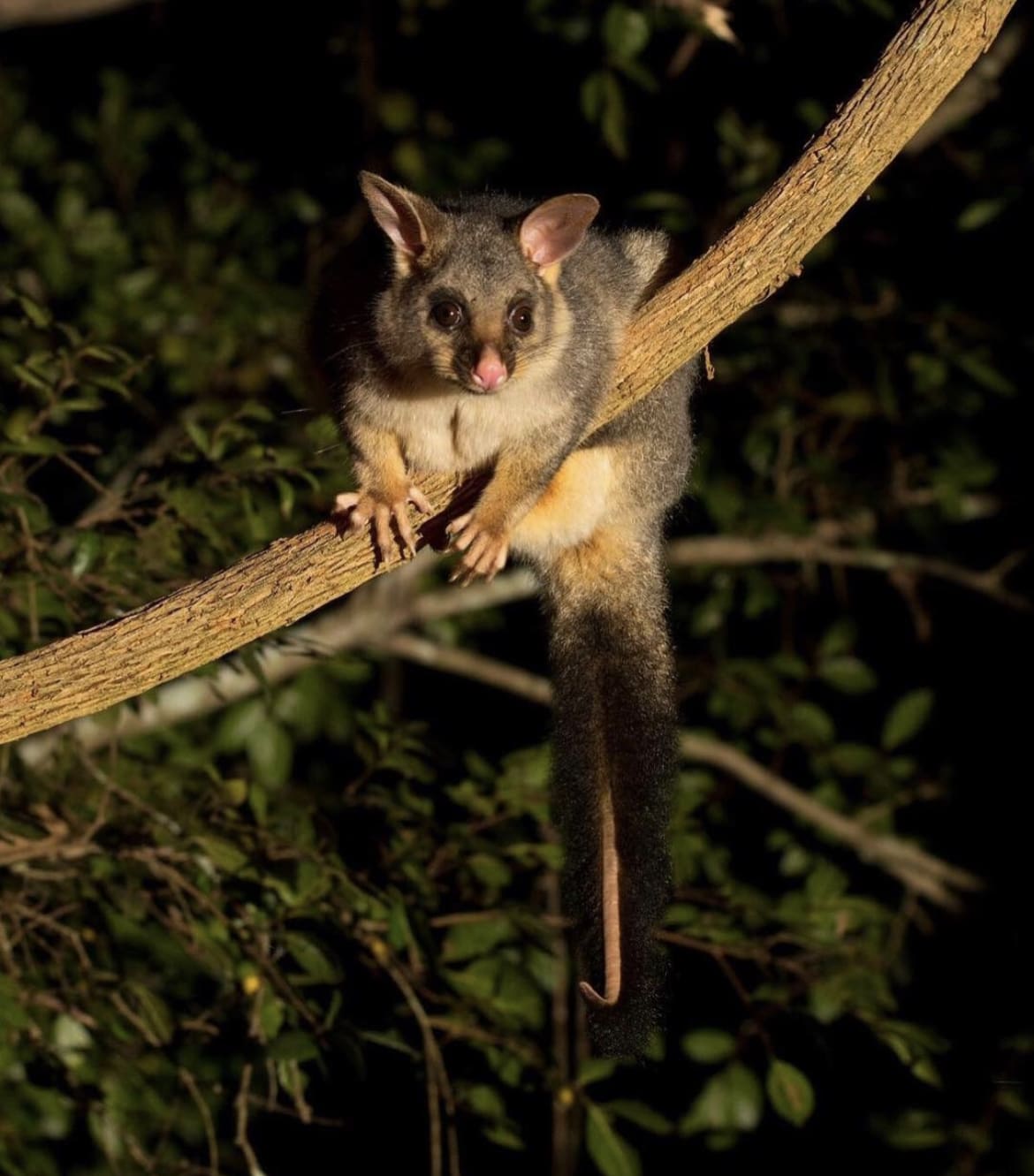 Conclusion
Listed above are just a few of the many species of reptiles and mammals native to Australia. Each has unique features, habits and behaviours that make them fascinating and essential parts of the country's ecology. From the Thorny Devil with its powerful claws to the Great White Shark with its sharp teeth, these creatures play an essential role in the country's vibrant wildlife. We can help ensure Australia's diverse species' continued conservation and protection by admiring them from afar.
Join our community of keen travellers, wildlife enthusiasts and adventure seekers.