Barcelona, the vibrant capital of Catalonia in Spain, offers a myriad of attractions and activities throughout the year.
However, there are several compelling reasons why summer stands out as the best time to visit this enchanting city. From delightful weather and lively festivals to outdoor dining and beach relaxation, Barcelona truly comes alive during the summer months.
In this article, we will explore the top reasons why summer is the ideal time to experience the magic of Barcelona.
Why Summer Is the Best Time To Go To Barcelona
1. Weather and Beaches
During summer, Barcelona enjoys warm and sunny weather, making it perfect for outdoor adventures and beach activities. The summer months of late June to mid-September offer ample sunshine and pleasant temperatures, allowing visitors to bask in the Mediterranean climate.
The city's beautiful sandy beaches, including Barceloneta Beach and Nova Icaria Beach, become popular destinations for sunbathing, swimming, and enjoying various water sports.
2. Festivals and Events
Summer in Barcelona is synonymous with vibrant festivals and lively events that showcase the city's rich culture and traditions. One of the highlights is the Festa Major de Gràcia, a week-long neighborhood festival celebrated in August. During this time, the streets of Gràcia come alive with captivating decorations, lively music, traditional dances, and artistic performances.
Another prominent event is the Festival Grec, an international theater, dance, and music festival held in June and July, featuring captivating performances in stunning outdoor venues.
3. Dining al Fresco
Barcelona is renowned for its culinary scene, and during the summer months, the city offers the perfect opportunity to indulge in al fresco dining.
Many restaurants in Barcelona have outdoor terraces where locals and tourists alike can savor delicious meals while enjoying the pleasant summer weather. The experience of dining al fresco allows visitors to immerse themselves in the city's vibrant atmosphere and soak up the energy of the bustling streets.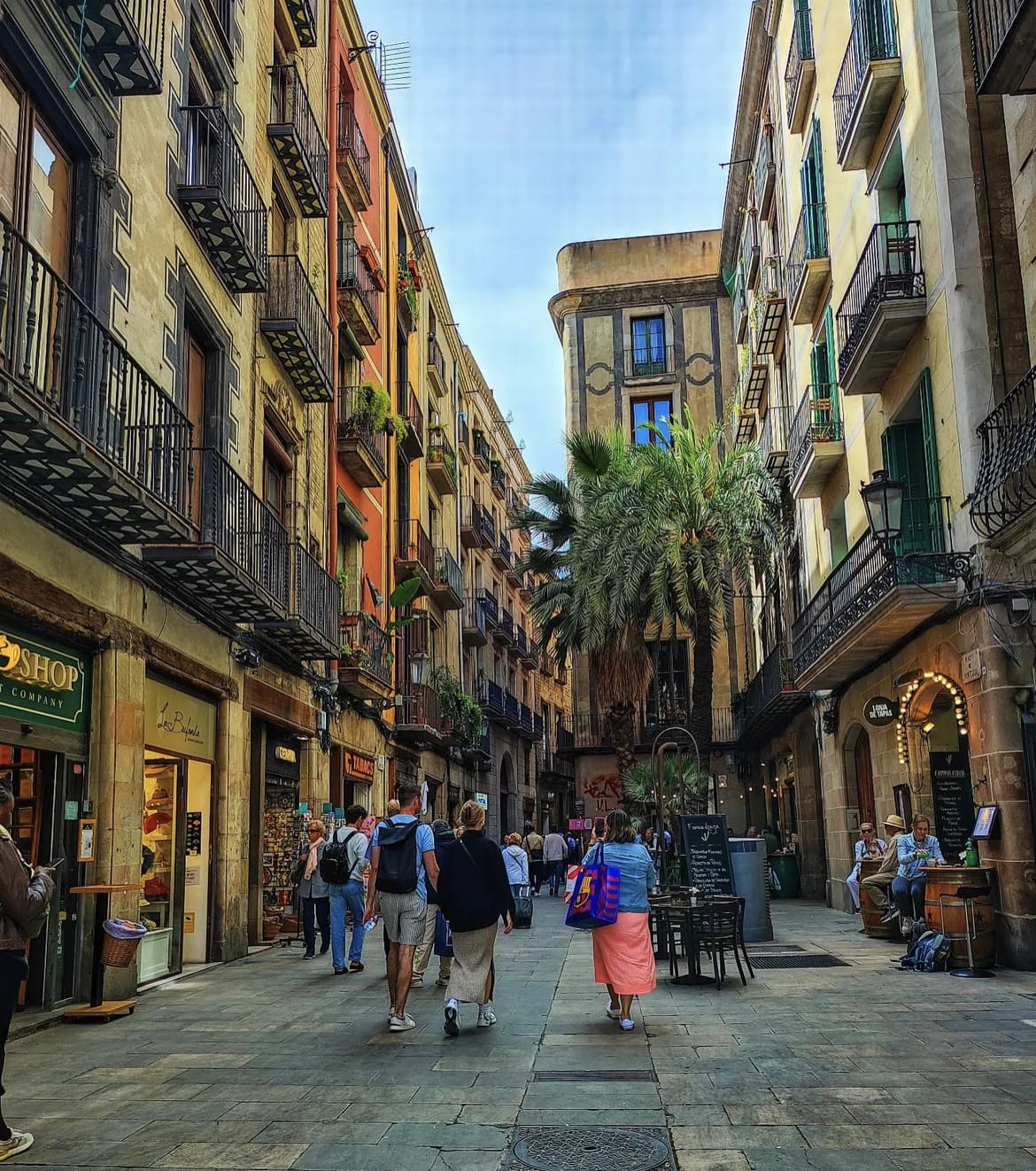 4. Rooftop Bars and Panoramic Views
Summer is the time when Barcelona's rooftop bars come to life. These elevated venues provide breathtaking panoramic views of the cityscape, creating a memorable setting for enjoying refreshing drinks and socializing with friends.
Whether it's a luxurious rooftop bar at a fancy hotel or a trendy and relaxed spot, these elevated establishments offer an unparalleled vantage point to admire Barcelona's stunning architecture and picturesque surroundings.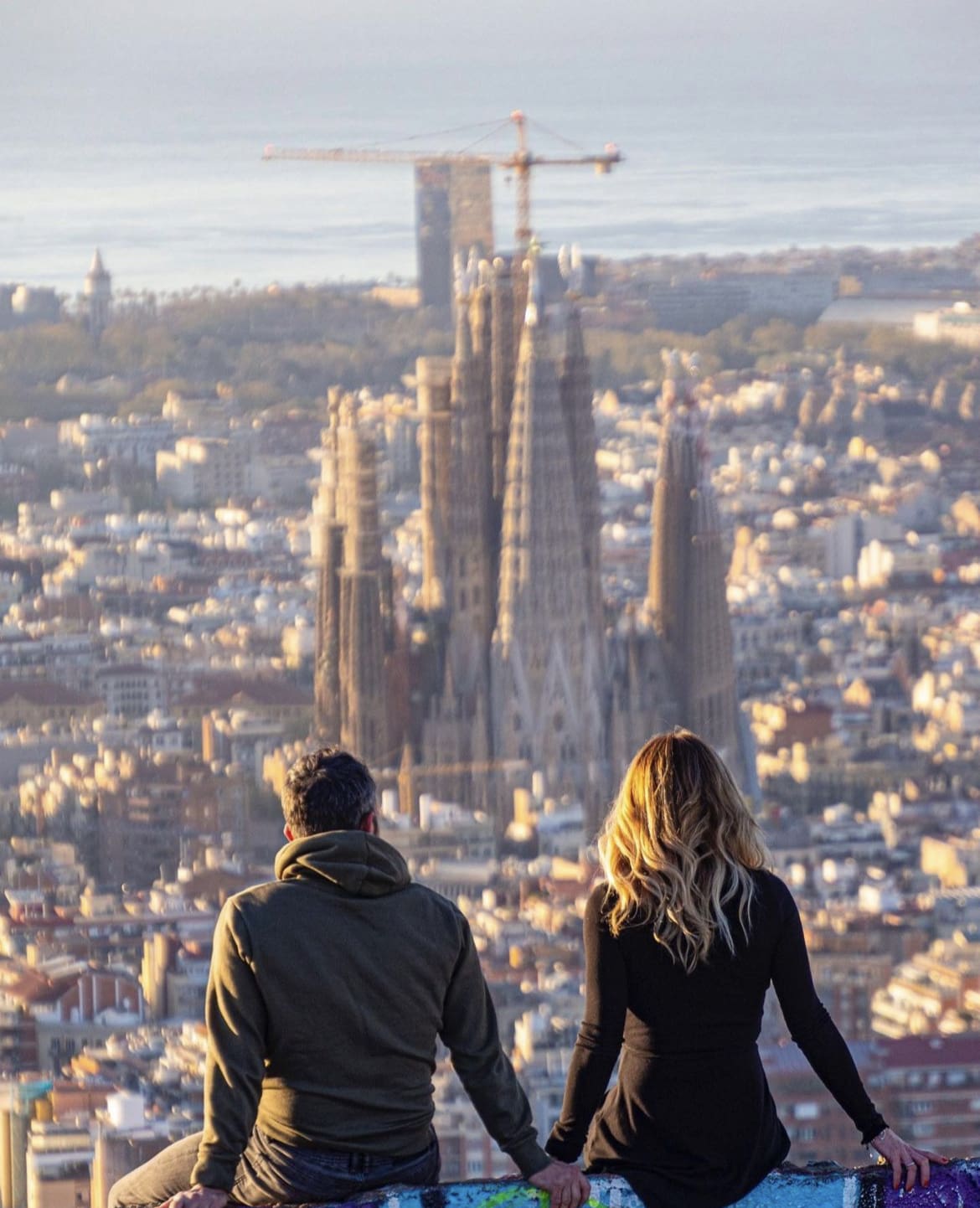 5. Outdoor Activities and Sightseeing
Summer allows visitors to make the most of Barcelona's outdoor activities and attractions. Explore the enchanting Park Güell, designed by the renowned architect Antoni Gaudí, or take a leisurely stroll along La Rambla, the city's famous boulevard filled with street performers, vendors, and cafes.
The summer weather provides an ideal backdrop for exploring the Gothic Quarter, visiting iconic landmarks like Sagrada Família, and discovering the city's rich history and artistic heritage.
Barcelona's vibrant atmosphere, cultural events, pleasant weather, and stunning beaches make summer the best time to visit this captivating city.
Whether you are seeking relaxation on the sandy shores, indulging in outdoor dining experiences, or immersing yourself in the city's rich cultural heritage, Barcelona offers an unforgettable summer experience. Embrace the lively energy, soak up the sun, and discover the unique charm of Barcelona during the summer months.
The Weather in Barcelona and Activities Throughout the Year
The city experiences a Mediterranean climate, characterized by mild winters and hot summers. Understanding the weather patterns and seasonal events can help you plan your visit to Barcelona more effectively.
January
January in Barcelona marks the winter season. The weather is relatively mild, with average temperatures ranging from 5.5°C (42°F) to 14.1°C (57.4°F). While the city experiences occasional rainfall, this month provides an excellent opportunity to explore indoor attractions such as museums and galleries. Key events during this month include Reis (Reyes) and Festes dels Tres Tombs[1].
February
February remains one of the coldest months in Barcelona, with average temperatures ranging from 6°C (42.8°F) to 14.6°C (58.3°F). The city sees fewer visitors during this time, making it a great month for sightseeing.
Notable events in February include Festes de Santa Eulàlia, Llum BCN, and Carnestoltes (Carnaval).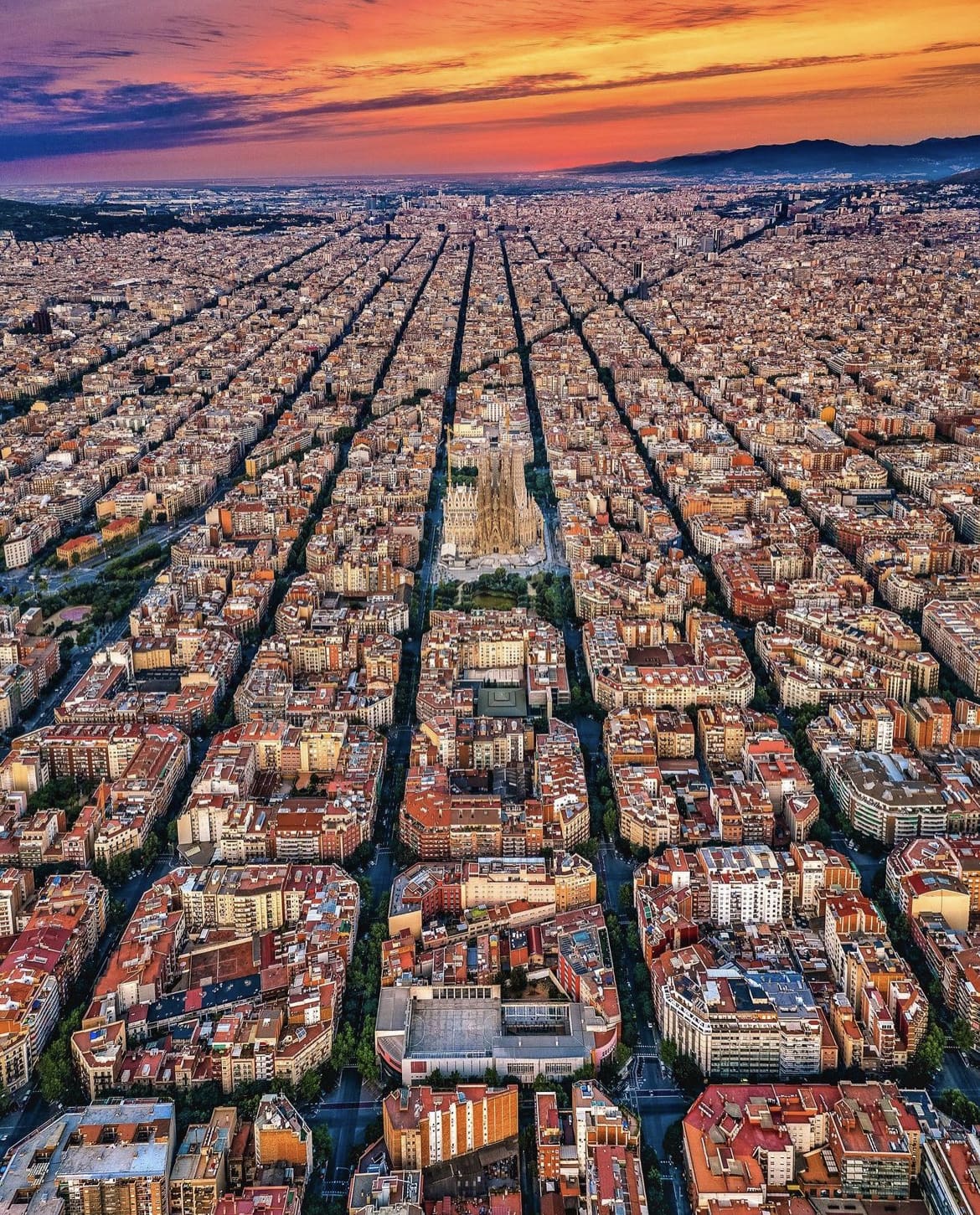 March
In March, Barcelona experiences longer and sunnier days, although nights can still be cool. Average temperatures range from 8.1°C (46.6°F) to 16.5°C (61.7°F).
With fewer tourists around and fairer hotel prices, it's an ideal time for sightseeing and exploring outdoor attractions. Major events include the Barcelona Marathon (held in November in 2021) and Festa de San Medir.
April
April brings the arrival of spring in Barcelona. The weather becomes milder, with temperatures ranging from 10.4°C (50.7°F) to 18.6°C (65.5°F). This is a great time to enjoy outdoor activities and explore the city's famous landmarks.
Spring festivals and events start to enliven the streets, offering a glimpse into Catalan culture.
May
May offers pleasant weather in Barcelona, with temperatures ranging from 13.9°C (57°F) to 21.9°C (71.4°F). The city experiences a festive atmosphere, and you can witness colourful celebrations such as the Sant Jordi's Day, when the streets fill with stalls selling books and roses.
It's an ideal time for outdoor activities, including visits to the city's beautiful parks and beaches.
June
June marks the beginning of summer in Barcelona, with average temperatures ranging from 17.8°C (64°F) to 25.6°C (78.1°F). The city enjoys long days of sunshine, providing ample opportunities for beach visits and outdoor dining.
June also hosts various music festivals and cultural events, making it an exciting time to experience Barcelona's vibrant nightlife.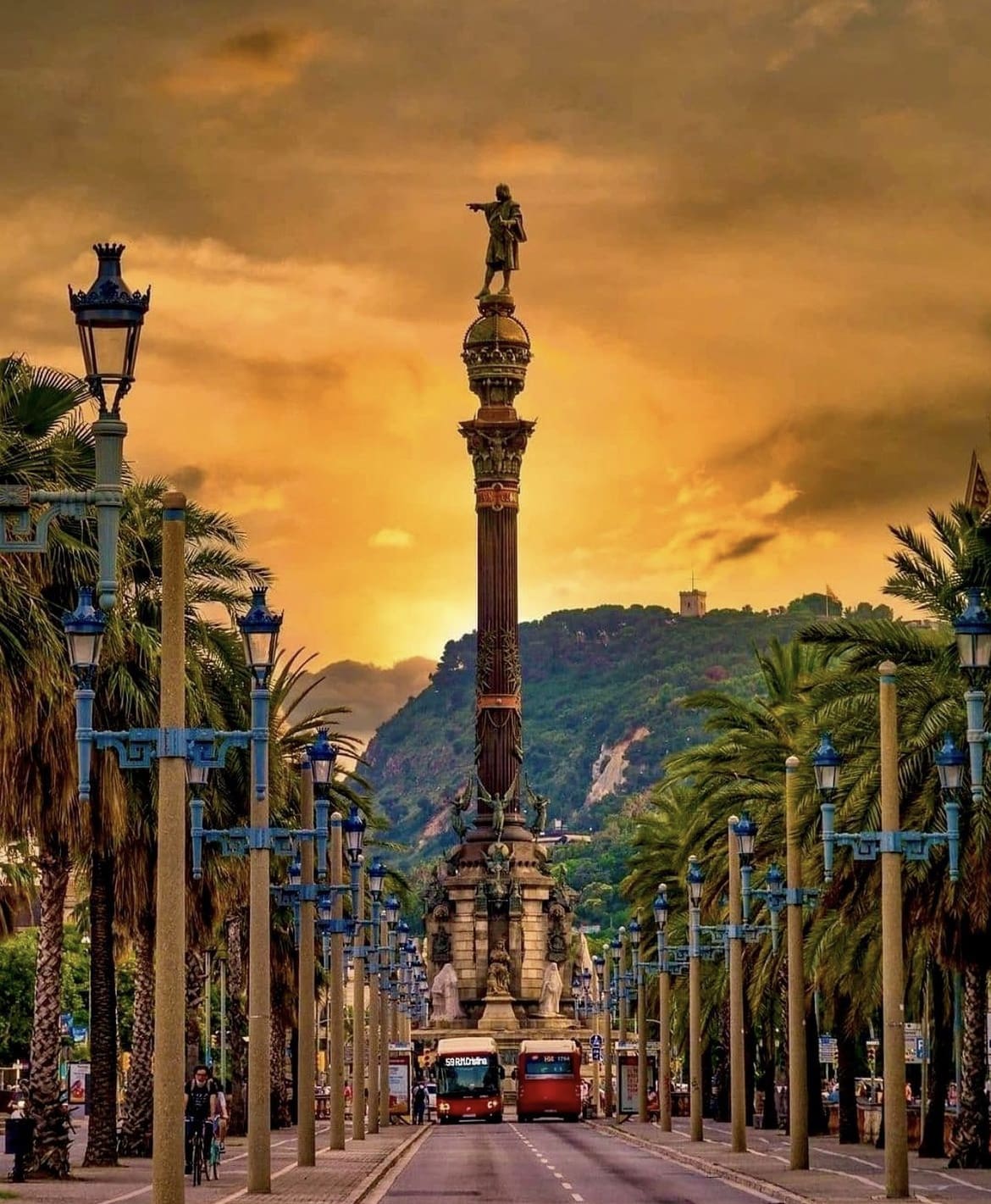 July and August
These months represent the peak tourist season in Barcelona, with high temperatures and an influx of visitors. Average temperatures range from 20.7°C (69.3°F) to 29.1°C (84.4°F).
While the city can be crowded, it offers a lively atmosphere with numerous festivals, concerts, and outdoor activities. It's recommended to book accommodations well in advance during this period.
September
September is considered part of the shoulder season in Barcelona, offering pleasant weather with average temperatures between 18.2°C (64.8°F) and 26.1°C (79°F).
The sea remains warm, providing opportunities for beach visits. With fewer crowds, this is an ideal time to explore the city's iconic attractions and enjoy outdoor dining.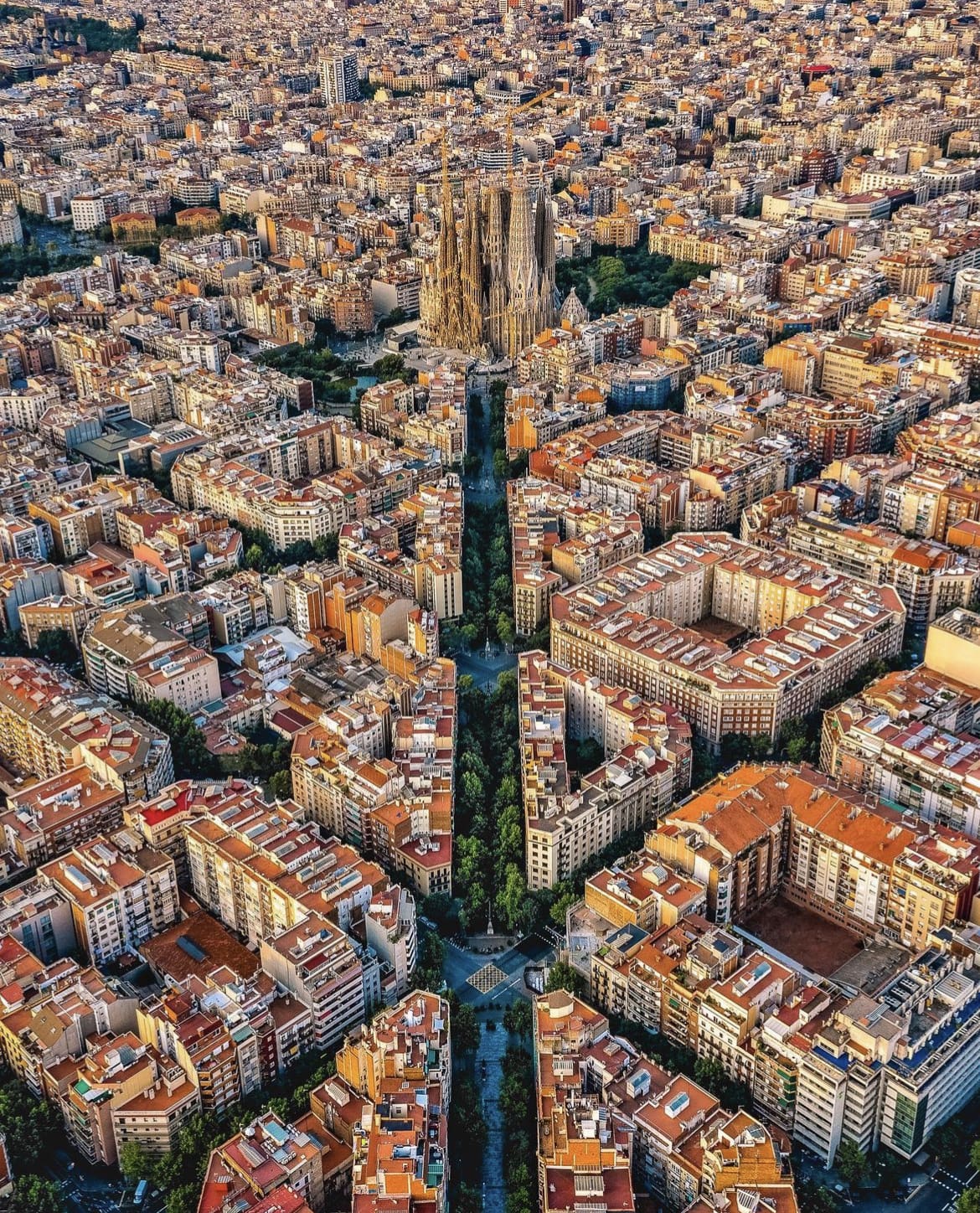 October
October brings mild temperatures to Barcelona, ranging from 14.3°C (57.7°F) to 22.4°C (72.3°F). The city experiences fewer tourists, allowing for a more relaxed exploration of its landmarks and neighbourhoods.
Notable events include the Sitges Film Festival, which attracts cinema enthusiasts from around the world.
November and December
These months mark the low season in Barcelona, with mild temperatures ranging from 6.3°C (43.3°F) to 14.7°C (58.5°F). The city is less crowded, and accommodation costs are lower, making it an ideal time for budget travellers.
Visitors can enjoy the Christmas festivities, explore indoor attractions, and experience the local art and music scene.
Barcelona offers a diverse range of experiences throughout the year, with each month showcasing its own unique charm. Whether you prefer pleasant spring weather, lively summer festivals, or a quieter winter visit, Barcelona has something to offer.
By considering the weather conditions and seasonal events outlined in this comprehensive guide, you can plan your trip to Barcelona accordingly and make the most of your visit to this captivating city.
Join our community of keen travellers, wildlife enthusiasts and adventure seekers.