Iconic desert-dwelling elephant known as; Voortrekker, has been killed by a trophy hunter in Namibia, it was confirmed by Elephant Human Relations Aid (EHRA) on Sunday evening.
This brings about another huge blow to the gene pool in this region as Namibia's desert dwelling elephants now rely on a very small population of mature bulls.
Conservationists have expressed their heartbreak and outrage at the killing of the world famous elephant that was one of Africa's oldest living pachyderms. With him, dies the genes of one of Africa's last true giants.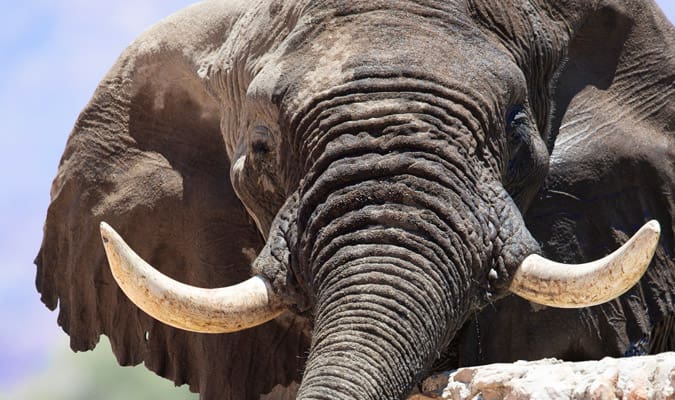 Johannes Haasbroek who worked at EHRA for many years, said the iconic bull had been "murdered" by a trophy hunter on Tuesday morning.
"He was the last large dominant bull amongst the 120 desert dwelling elephant left in the North West deserts of Namibia. Targeted not for anything but his fame. For some rich bastard to claim the last," said a devastated Haasbroek.
EHRA said this evening:
"It is with great sadness and huge disappointment that we confirm that Voortrekker, the Ugab main breeding bull has been shot.
Only a few years ago it would have been incomprehensible that the conservancies would have chosen to value the life of an elephant as long as there was a financial benefit.

We stand behind the conservancies that we assist, in their objection to this hunt and commit to provide our unwavering support of their conservation aims.

Every member of the EHRA family feels devastated by this news. We remember Voortrekker as an incredibly gentle, peaceful and magnificent elephant. His presence has often calmed other inexperienced elephants around him. He was known locally as the 'Old Man', that was always welcome because he never caused any problems or induced fear. We will greatly miss this special and iconic animal."
Wild Heart Wildlife Foundation said yesterday that an urgent letter addressed to the Ministry of Environment and Tourism Namibia (MET) from neighbouring conservancies "shows that a flagrant error was made when the hunting licence was issued.
There had been complaints from communities about a herd that had been bothering them, but Voortrekker was not part of that herd", said the Foundation.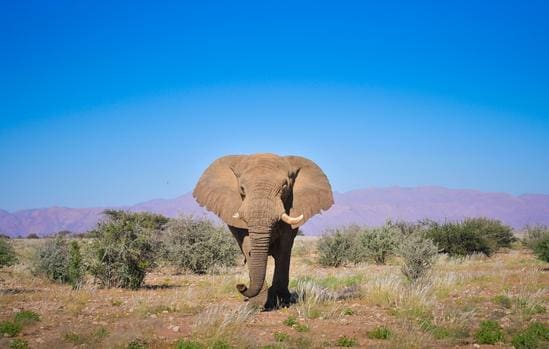 The communities had also stated that they, in no way, wanted any elephants to be put down.
"Our people are in general accepting of the elephants' presence and want them to remain in the area … it is our belief that the shooting of elephants does not solve the problem. In fact, this only makes it worse. We want to keep our communities safe and to do this we need to ensure that our elephants are calm and relaxed when entering villages. It is our belief that the shooting of elephants or scaring them off with gunshots, screaming or chasing them off results in aggressive animals and this cannot be tolerated."

said the letter compiled by the management committees of the Otjimboyo, Sorris Sorris and Tsiseb conservancies.
Namibian Tourism issued a statement acknowledging the concerns but claimed Voortrekker "was put down after it was declared a problem".
The Ministry said all efforts to resolve the human/elephant conflict (with upgraded water infrastructure for instance) had not helped sufficiently enough.
"Even after such efforts by the Ministry, people continued to suffer losses as a result of these elephants. Against this background, this bull was declared a problem causing animal to be destroyed through trophy hunting to generate funds for the affected communities to recuperate their losses they suffered.


We are aware of claims that certain Conservancies objected to the hunt. The communities who objected to the hunt were not affected by the elephants as the elephants were mainly causing problems in the Omatjete area.


Given the nature and the magnitude of the the damages caused by the elephants, we had no other option than to unfortunately put down the elephant."
Highly-respected safari guide Alan Mcsmith says that Voortrekker was a pioneer elephant for the desert-adapted elephant population in the Ugab and Huab rivers region.
He was one of the first to venture back to the region after the turbulent warfare years in southern Africa, where populations were decimated. A small group of these uniquely desert-adapted elephants took refuge during the war in the remote and desolate gorges of Kaokaland in the north.
"Voortrekker, one of the bulls to trek north during the conflict years, returned home in the early 2000's, commencing a relay of south-bound expeditions, penetrating deeper and deeper into the dry and uncertain landscape before commencing with an epic traverse through to the relative bounty of the Ugab River. It was a marathon across arid plains and ancient craters that would ultimately redefine what we know of elephant endurance, intuition and behaviour. Just how he navigated, or knew where to find water, is anyone's guess. For over two successive summer seasons he returned north to Kaokaland, returning each time to the Ugab with a small family unit in tow. An elephant patriarch. These elephants are still resident in the region and have formed the nucleus of three distinct breeding herds, making the Ugab/Huab Rivers perhaps the most viable desert elephant habitats in the world. Voortrekker continues as the Godfather, a true legend of the Ugab. His ancestral knowledge has been passed down to a new generation of desert dwellers. What a legacy! For me, all of this addresses one of the most crucial fallacies of elephant conservation, trophy hunting, and the notion of sustainable consumption: that older bulls have no value to an elephant community and can be hunted under the banner of ecological benefit." says Mcsmith