When it comes to compiling a list of the best places to visit in Europe for 2021, we were spoilt for choice. So much so that we couldn't narrow the list down to less than 23 destinations!
Europe is a continent of incredible diversity. In the form of climate, geography, culture, cuisine and language – each of its forming countries are so similar and yet so different. There is something for everyone.
The Best Places To Visit In Europe
A land that, in parts seems frozen in time, with meticulously preserved buildings, cathedrals and monuments. Yet in other parts exemplifies the eccentricities of modern culture. In Europe you'll find equally exciting outdoor attractions like mountains, lakes and vibrant countryside and bustling cities with a metropolitan buzz in the air.
So whether you're after a week lazing away in the Santorini sun, chasing polar bears in Svalbard or learning about the past in Berlin, our list covers the best places to visit in Europe!
The Best Places To Visit In Southern Europe
Portugal
Portugal is one of the most beautiful countries in Europe and has long been on of its most visited. From the bustling cities of Lisbon and Porto, to it's charming medieval towns and over 800 kilometre Atlantic coast.
Home to one of the most vibrant food and drink scenes in Europe, Portugal is famous for its Pasteis de Nata (traditional custard tart) and signature Port wine.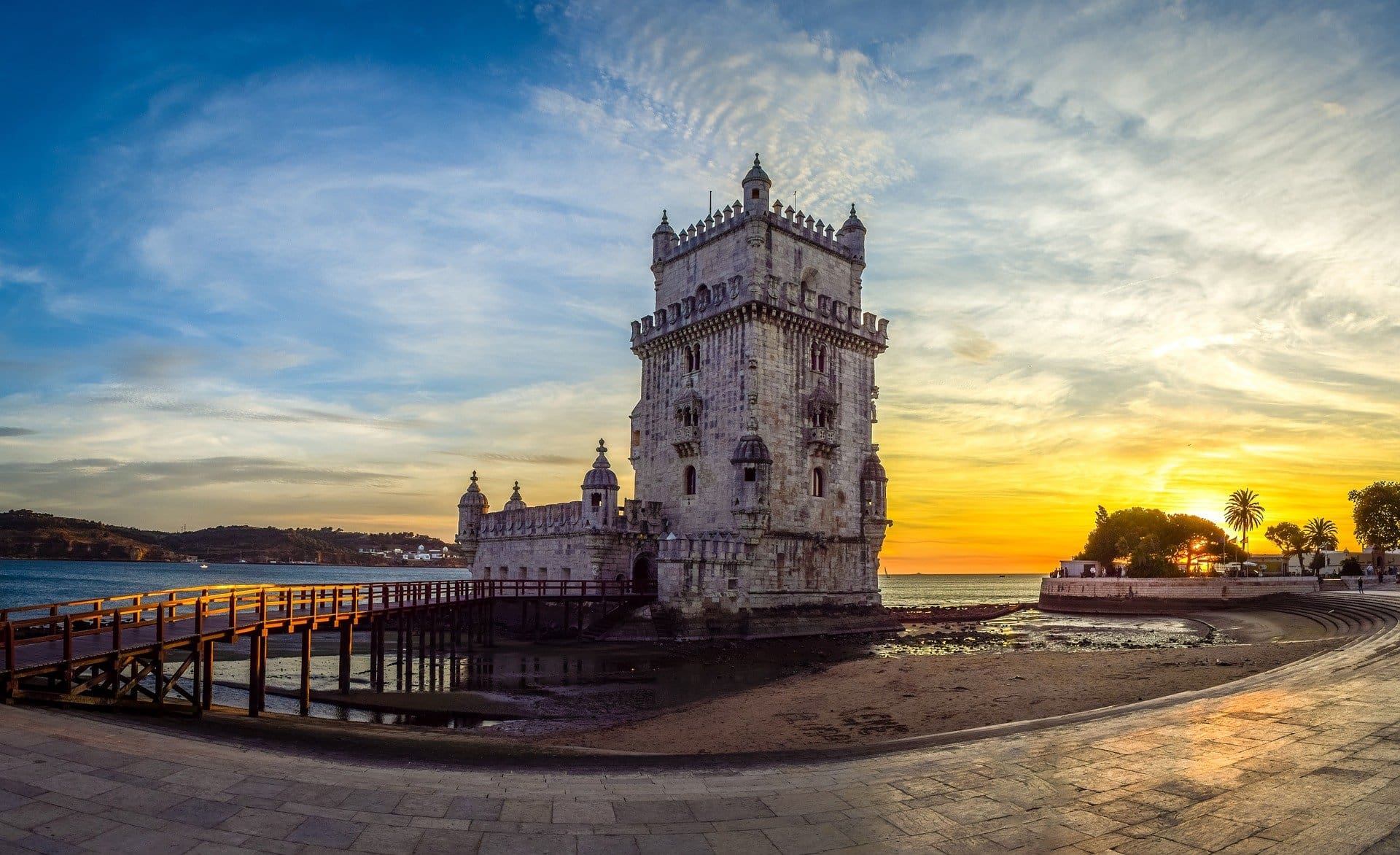 There's also plenty of noteworthy ancient sites and world-class museums which display remnants of the country's colourful history.
Ocean lovers will love the dramatic coastline and magnificent beaches along The Algarve — a popular area with a number of shore breaks that are considered to be top surfing destinations as well. The Azores and Madeira are also some of the most popular vacation islands in Europe.
Italy
As with its aforementioned neighbours, Italy is a popular tourist destination that offers a full cocktail of historical attractions, natural beauty and cultural flavour.
Explore the city of Venice from the comfort of a romantic guided Gondola ride, or book lesson to learn voga alla veneta, the Venetian style of rowing while standing up.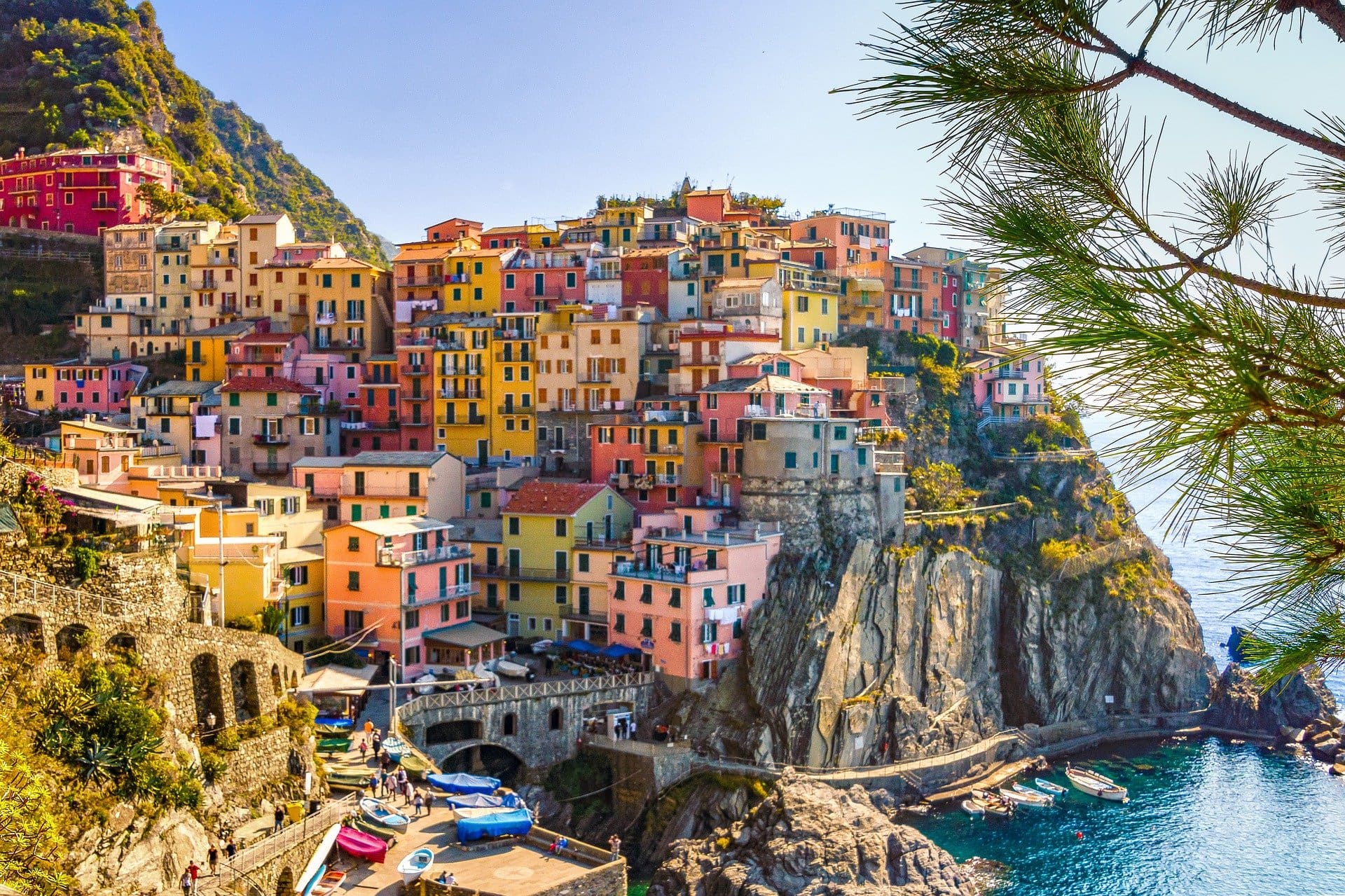 Channel your inner Maximus and walk in the footsteps of the gladiators in the Colosseum, or dodge the crowds in the Vatican City by booking a ticket to see the Sistine Chapel and the Vatican Museums after dark.
The Tuscan countryside is best explored by road trip and the quaint villages of Cinque Terre are an ideal location for a couple days of rest and relaxation.
If you're looking for some time on the beach, checkout the Spiaggia Rosa, one of the most unique beaches in the world thanks to its pink-coloured sand.
Spain
With 50 provinces, 17 autonomous regions, and at least 5 languages, Spain is far more diverse than you might think for such small landmass. It's a country where, if you plan it right, you can surf and ski in the same day, and has just as many attractions for party-goers (like Ibiza) as it does for those seeking inner peace (like the Camino de Santiago).
Spain's culture is deeply rooted in food and drink and the "Tapas culture" is a huge part of evening festivities. So much so that in some cities, like Granada, Tapas are served for free with every drinks order. Follow this up with a Flamenco show and you have experienced a quintessential Spanish evening.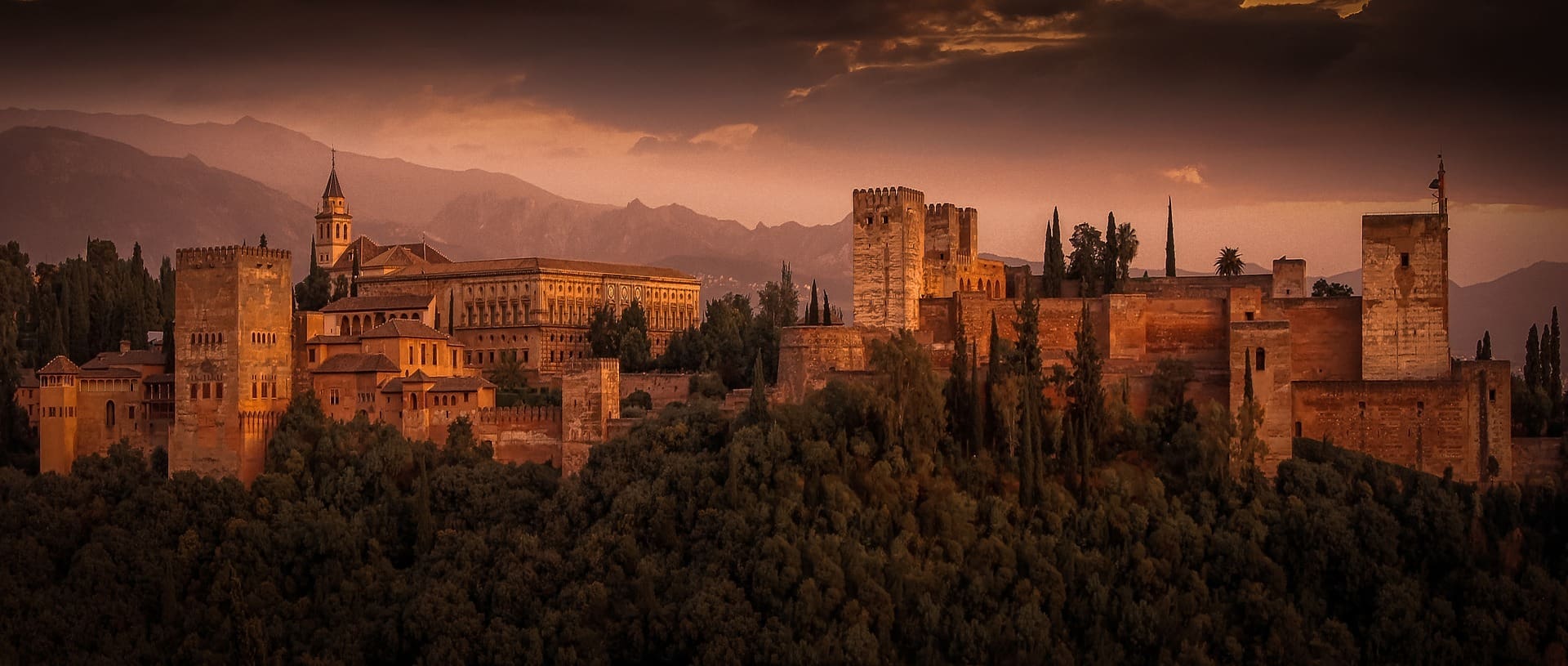 Bull fighting is a highly-debated topic but it is an inescapable part of Spain's history, and can be a powerful experience if you have the stomach for it. Seville is the spiritual home of bull fighting, while in the city of Pamplona, you can take part in the annual 'Running of the Bulls' festival.
The cities of Barcelona and Madrid are attractions in themselves, both littered with historical sites, fine restaurants and sporting attractions. And no it's not just a cliché, when you're in Spain you have to try the paella. The best of which can be found in Valencia.
Greece
Arguably one of the most chilled-out places to visit in Europe, Greece is the ideal deal location to catch up on some Rest and Relaxation.
Greek skies are the most luscious of blues, while the sapphire Mediterranean Sea straddles beaches that boast sand and pebbles of different colours – from white to black, and tan to pinky-red respectively.
On the country's smaller isles you'll be treated to views of azure domes that top whitewashed Cycladic houses, their doors and gates so bright they just beg to be photographed.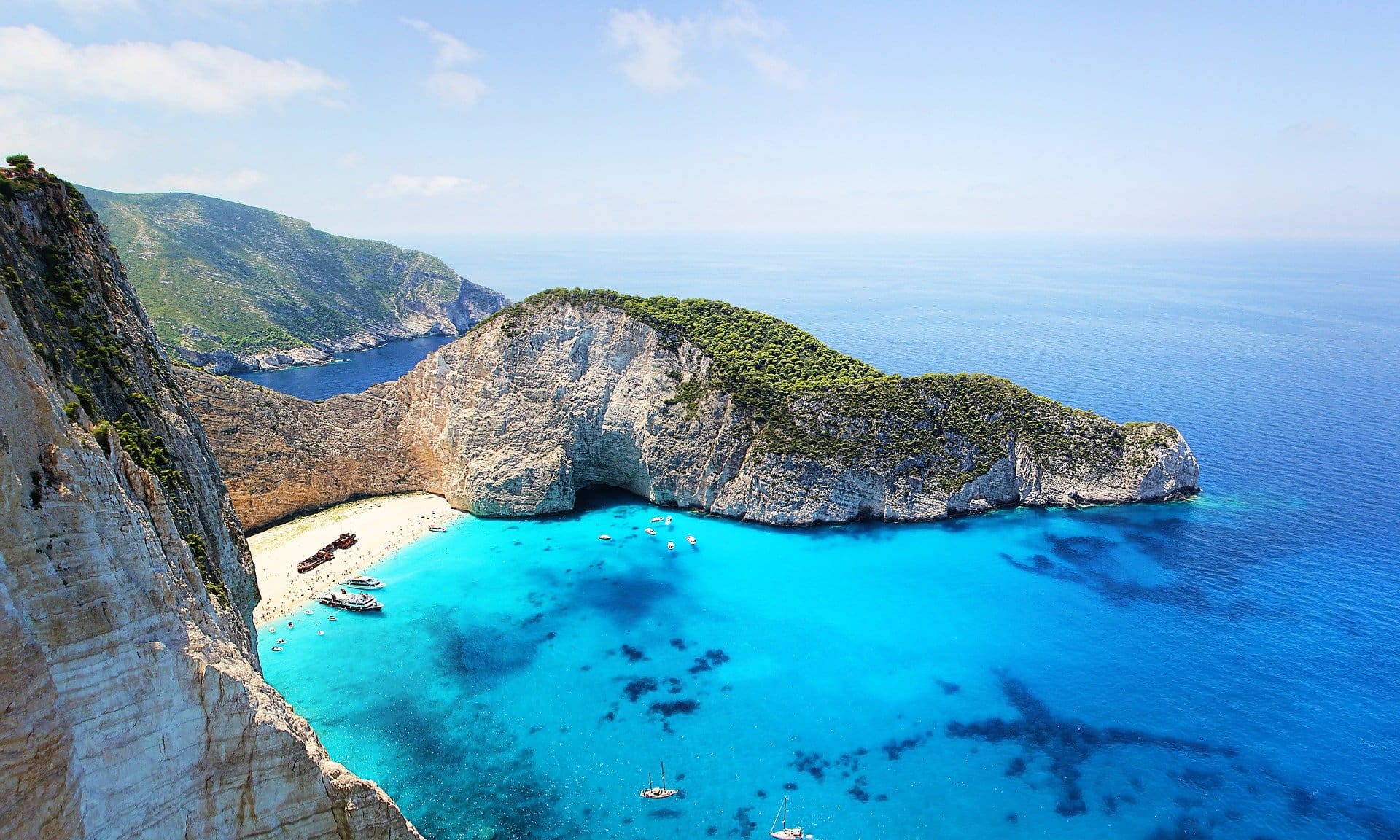 Santorini is particularly spectacular as the sun sets over the rows of white buildings and windmills that top the nearly 300 meter, multi-coloured cliffs like icing on a wedding cake. The tiny island is also home to the remains of the 'Lost City Of Atlantis'.
Crete is another popular island with inviting coastal towns and mountain villages. While Mykonos, Ayia Napa and Corfu boast fantastic nightlife.
In Athens you'll find breathtaking ancient ruins, like the iconic Acropolis, as well as famous museums, shops and restaurants.
Greek cuisine is some of the most widely enjoyed in the world, and at the source you'll find the freshest of ingredients being used to create healthy and tasty delicacies bursting with flavour.
The Best Places To Visit In Western Europe
Scotland
Scotland is part of the United Kingdom but couldn't be more culturally different than its southern neighbour, England.
The tiny nation has had an enormous cultural impact on the world. When most people think of Scotland the first things that come to mind are usually: kilts, bagpipes, haggis and Scotch whiskey – but there is so much more on offer!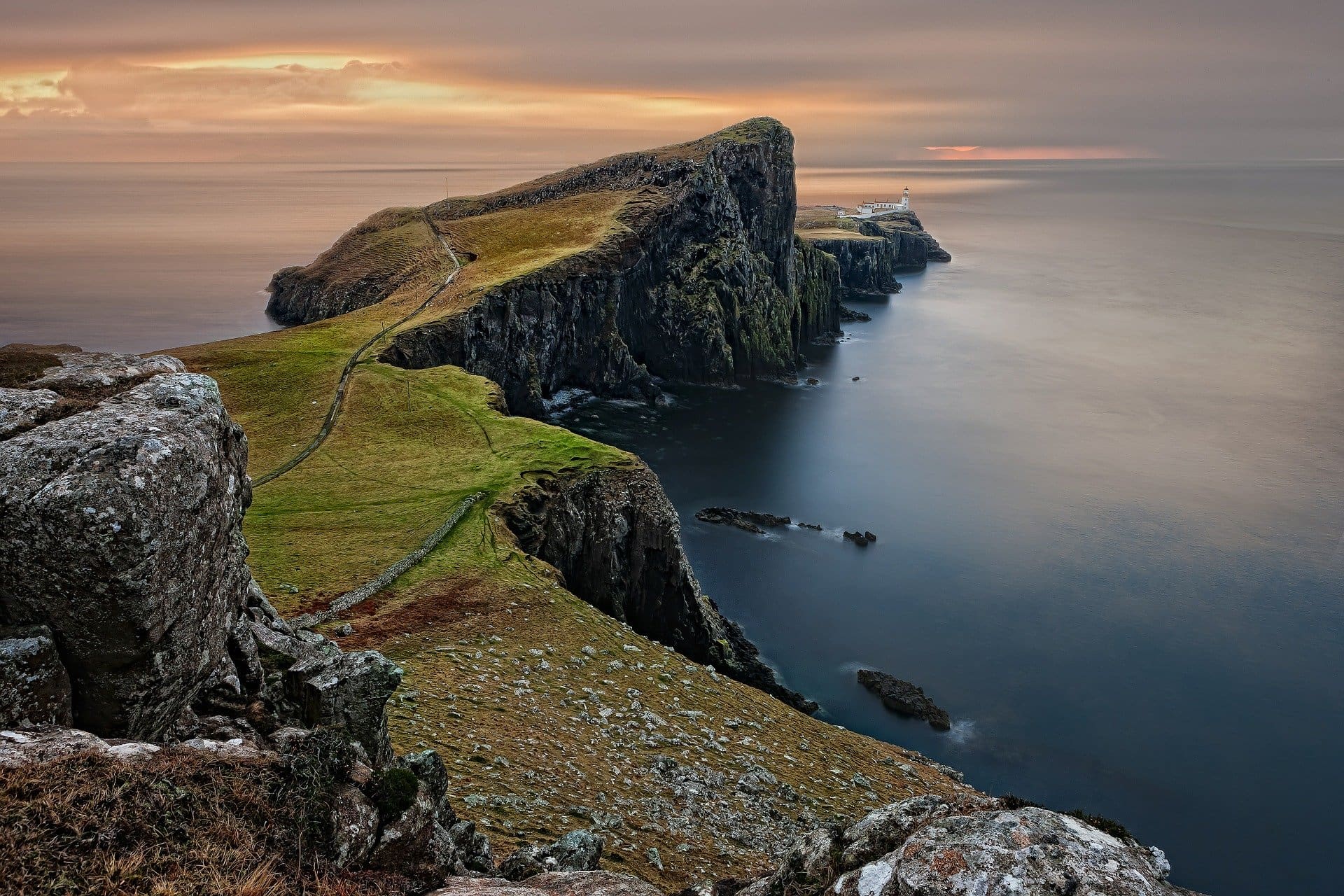 Glasgow and Edinburgh are the country's two biggest cities, and any travel itineraries should allow ample time to explore the craggy alleyways, historic castles, and centuries-old pubs that both offer. Edinburgh castle in particular is a must see.
For a breakaway from the hustle and bustle of the city, travel further out and check out some of the country's incredible natural beauty. The famous loch ness and the picturesque beaches in North Berwick are both popular among travellers, or why not take a trip to the Shetland Islands to photograph some fluffy highland cows. And who could forget the home of golf, St. Andrews?
France
Renowned for it's varied beauty, France is one of the most popular places to visit in Europe. Its not hard to see why, with a culture enthralled with romance, and numerous picturesque old-world cities.
Watch the sunset from the Eiffel Tower, eat in a Michelin star restaurant, lose yourself in its famous art galleries like the Louvre, or paint the town red on the streets of Pigalle – one of Paris' most mythical neighbourhoods!
Disneyland Paris is a fantastic day out for the kids, and France's exceptional food and wine culture means there is no shortage of locations for a fine dining experience.
France's varied climate means that exciting activities are on offer in all seasons, from swimming in the creaks of Marseille, surfing in Biarritz or skiing the slops of the French Alps. The country is also host to incredible sporting attractions with Ligue 1 football matches in every city and, of course, the Tour De France!
England
Home to Shakespeare, The Beatles, David Attenborough, Harry Potter and The Royal Family, England is a cultural powerhouse with great influence over the world. It is one of the most popular places to visit in Europe.
The country's capital city, London, is a bustling metropolis that is equal parts tourists as it is residents. It wouldn't be uncommon to walk past thousands of people in the street and not hear a single English accent.
Take an eastward stroll along South Bank and central London where you'll find the London Eye, Big Ben, the Houses of Parliament, Shakespeare's Globe and ultimately the culinary paradise that is Borough Market.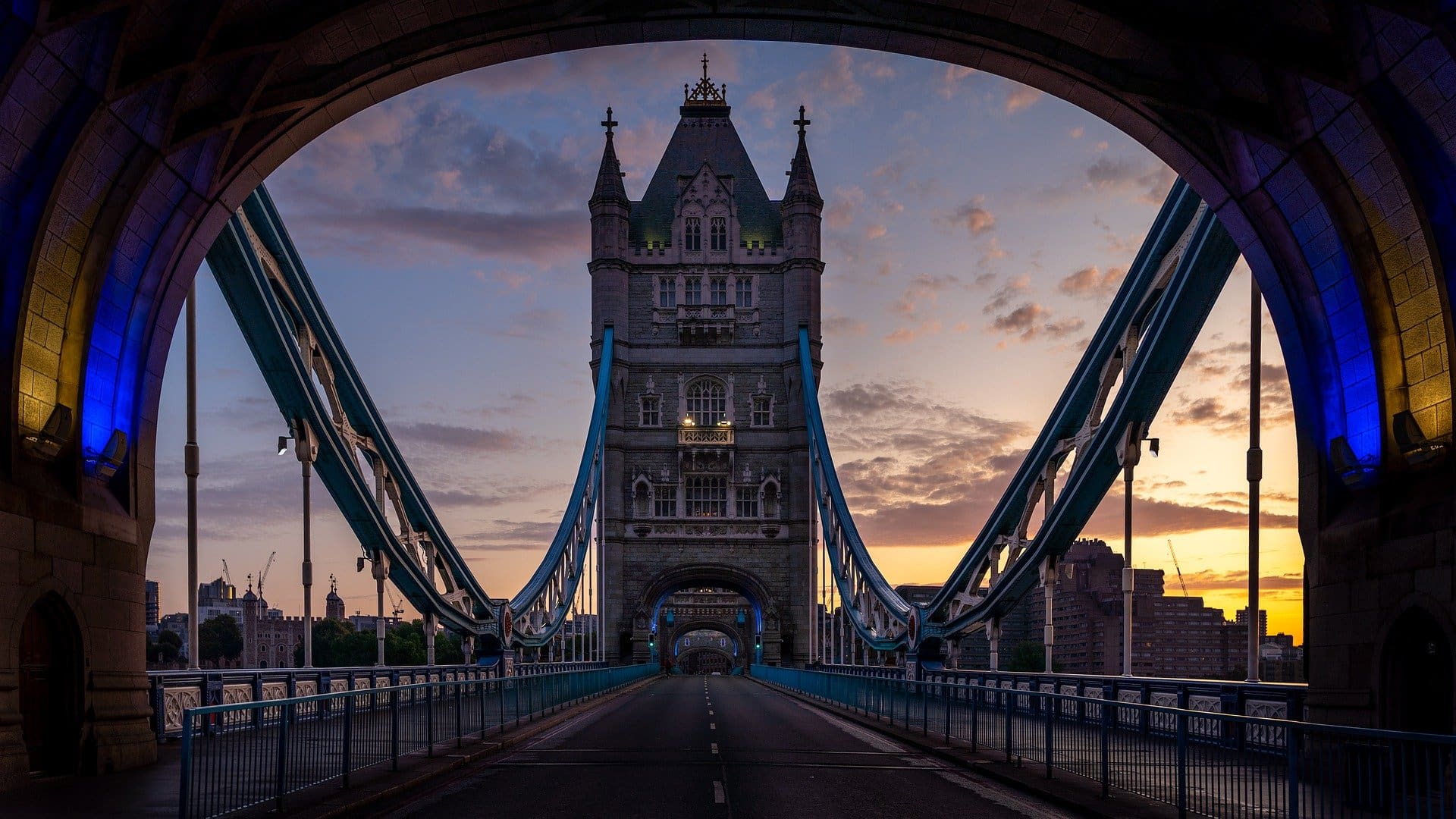 Head over to the Wiltshire Countryside and come up with your own theory on the mystical Stonehenge – a circular stone formation that dates back to over 5,000 years ago. No one knows how it got there or what it was originally used for!
Fish and Chips on the beach is a staple in any of England's seaside towns, with the most picturesque if these being in the south, from Cornwall to Devon.
Germany
It's been more than 30 years since the fall of the Berlin Wall brought about the reunification of Germany and an optimistic end to the country's devastating 20th century. Today this European powerhouse is home to a vibrant culture, immense natural beauty and a plethora of historical sites.
For a slice of history visit the remains of the Berlin wall, the house of controversial philosopher Karl Marx or the Holocaust Memorial, where respects are paid to Jews murdered during the Nazi regime.
Germany's picturesque countryside offers something for every season. Freshwater paddling across one of the countries thousands of alpine lakes is particular highlight. The flower island of Lake Constance and Neuschwanstein Castle offer spectacular photo opportunities, and an overall enchanting experience respectively.
For a taste of true German culture, a stein filled with one of the country's world-famous beers and a bratwurst sausage is a perfect combo, available in any city!
Belgium
One of the smaller countries in Europe, Belgium makes up for its lack of size with an endless amount of charm.
Belgium is known for its UNESCO World Heritage Sites, beautiful medieval towns and, of course, Belgian chocolate!
The country is unofficially sub-divided into two regions: the French-speaking Wallonia in the south, and Dutch-speaking Flanders in the north.
Brussels, the country's capital city, is home to its most beautiful historic buildings such as La Grande Place and Place Royal. It's also home to the European Union headquarters and a cosmopolitan vibe with eclectic shops, world-class restaurants and great museums.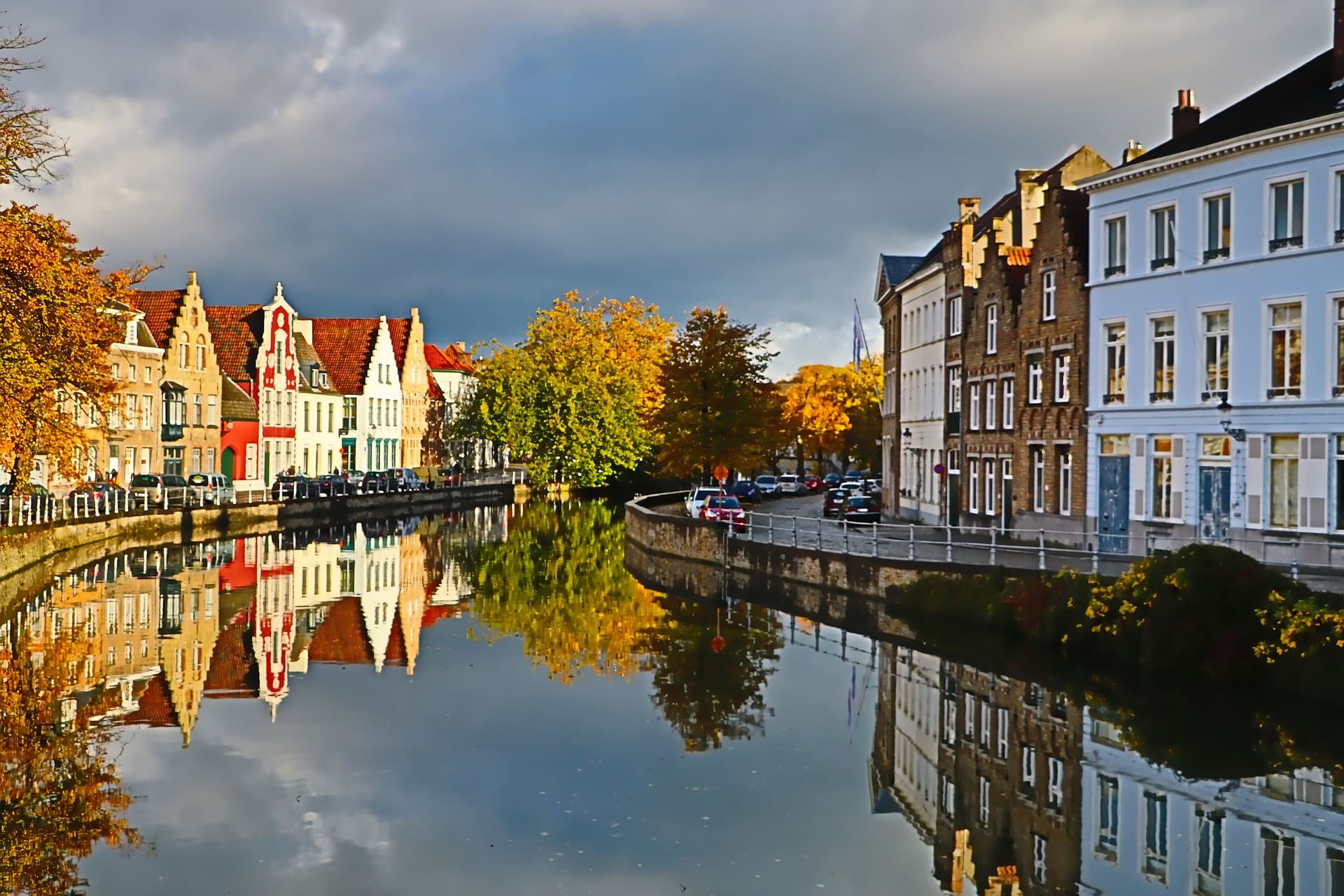 Ghent is home to 'The Adoration of the Mystic Lamb', one of the world's oldest oil paintings, also known as the Ghent Altarpiece. Painted by the Van Eyck brothers in the fifteenth century, the 18-panel work is one of the great European masterpieces – and one of the most frequently stolen.
Bruges is often referred to as a living museum, and is without a doubt the most beautiful town in Belgium. Its medieval-style houses, cobblestoned lanes, charming cloisters and meandering canals create a must-see city that's easily explored in a day or two.
Ireland
Known for its rolling green countryside and beautiful ocean views, the 'Emerald Isle' is the ideal destination for a 'cold' European vacation.
Dublin is the cultural hub of Ireland. Here you'll find the country's finest hotels, restaurants, museums and art galleries. The capital's main attractions include the National Museum of Ireland, the Old Library at Trinity College, and multiple historical buildings like King's Inn. Grafton street boasts a buzzing atmosphere with various cafes and pubs, and talented buskers to watch while you enjoy.
Cork, Kilkenny and Galway each offer their own unique take on this beautiful country. In Cork you'll find a mix of old and new. St Ann's Shandon is the city's landmark attraction and features a 36 meter high tower with 8 bells that visitors can ring. On Fota Island you'll find a wildlife park and arboretum.
In the southeast, Kilkenny gives off a real old world feel, with narrow roads winding between old Georgian homes. In Galway and its surrounds you'll find evidence of ancient settlements, with the remains of a 12th century castle still evident.
The countryside is some of the most glorious in all of Europe. The Rock of Cashel is Ireland's most visited heritage site, while the Cliffs of Moher and Ring of Kerry are locations guaranteed to take your breath away.
The Netherlands
Also known as Holland, the Netherlands is the perfect destination for a mellow, laid-back holiday filled with beautiful architecture, art, bicycles and other colourful attractions – if you're into that sort of thing!
Amsterdam is a city that needs no introduction, famous (or infamous) for its red light district and quirky coffee shops, the canal-laden location is also one of the most aesthetically pleasing cities in Europe. Here you'll find 40 incredible museums including: Ann Frank's House, Rijksmuseum and the Van Gogh Museum.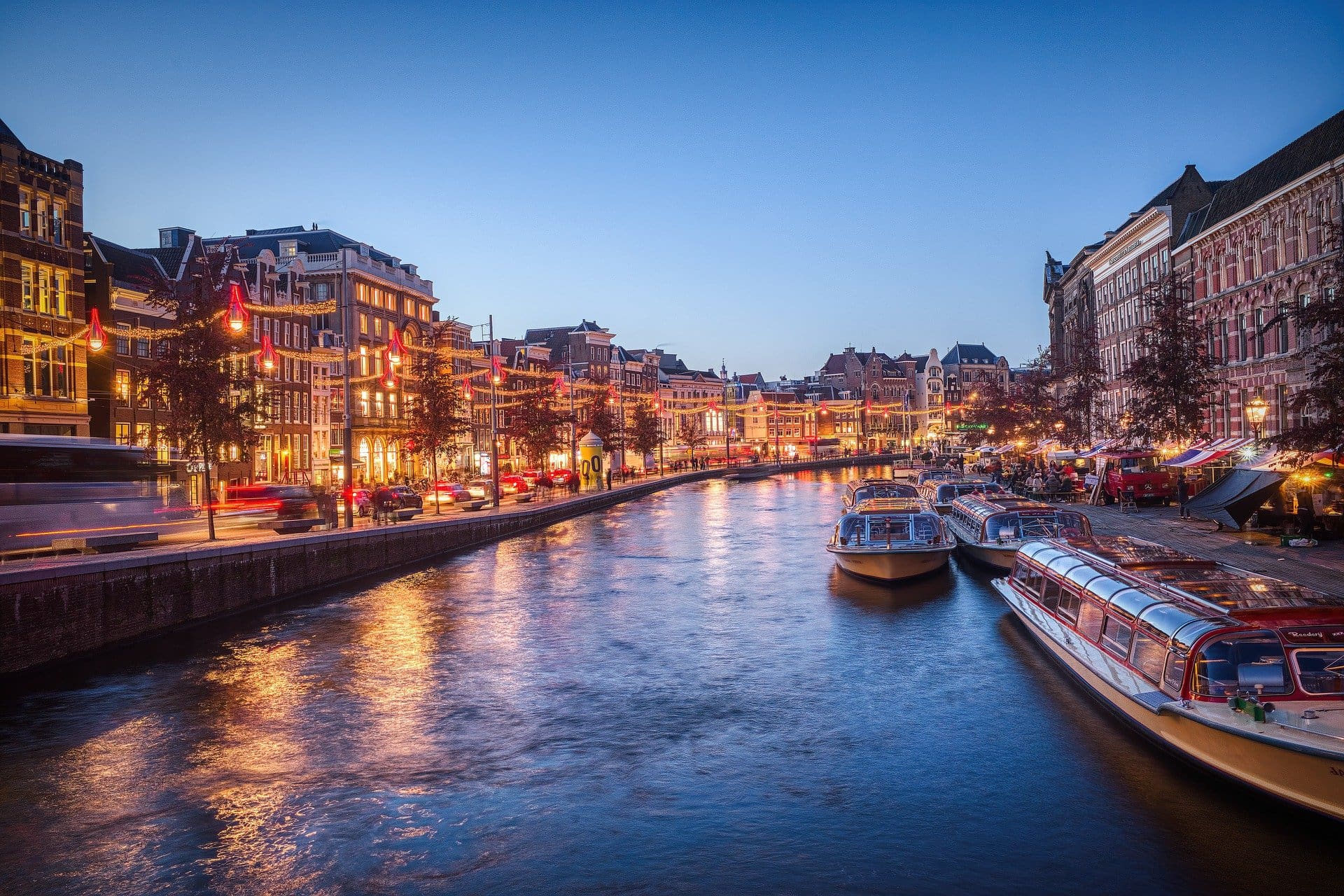 As with most other countries in Europe's northwest, the Netherlands shares an ethos of eco-friendliness. You'll find this displayed in architecture in Rotterdam, Delft and The Hague, as well as in the windmill littered countryside.
An icon of rural Holland, are the endless fields of colourful tulips. The best being Keukenhof in Lisse, which is referred to as the "Garden of Europe".
If you're after a quiet escape then check out the small fishing villages along lake Ijsselmeer.
Switzerland
As one of the most expensive places to visit in Europe, Switzerland isn't the most accessible destination on this list, but it is well worth the hefty price tag!
Switzerland is home to some of the most picturesque countryside in Europe, with mountains like the Matterhorn where snowcapped peaks burst through the clouds, emerging from lush fields dotted with sheep.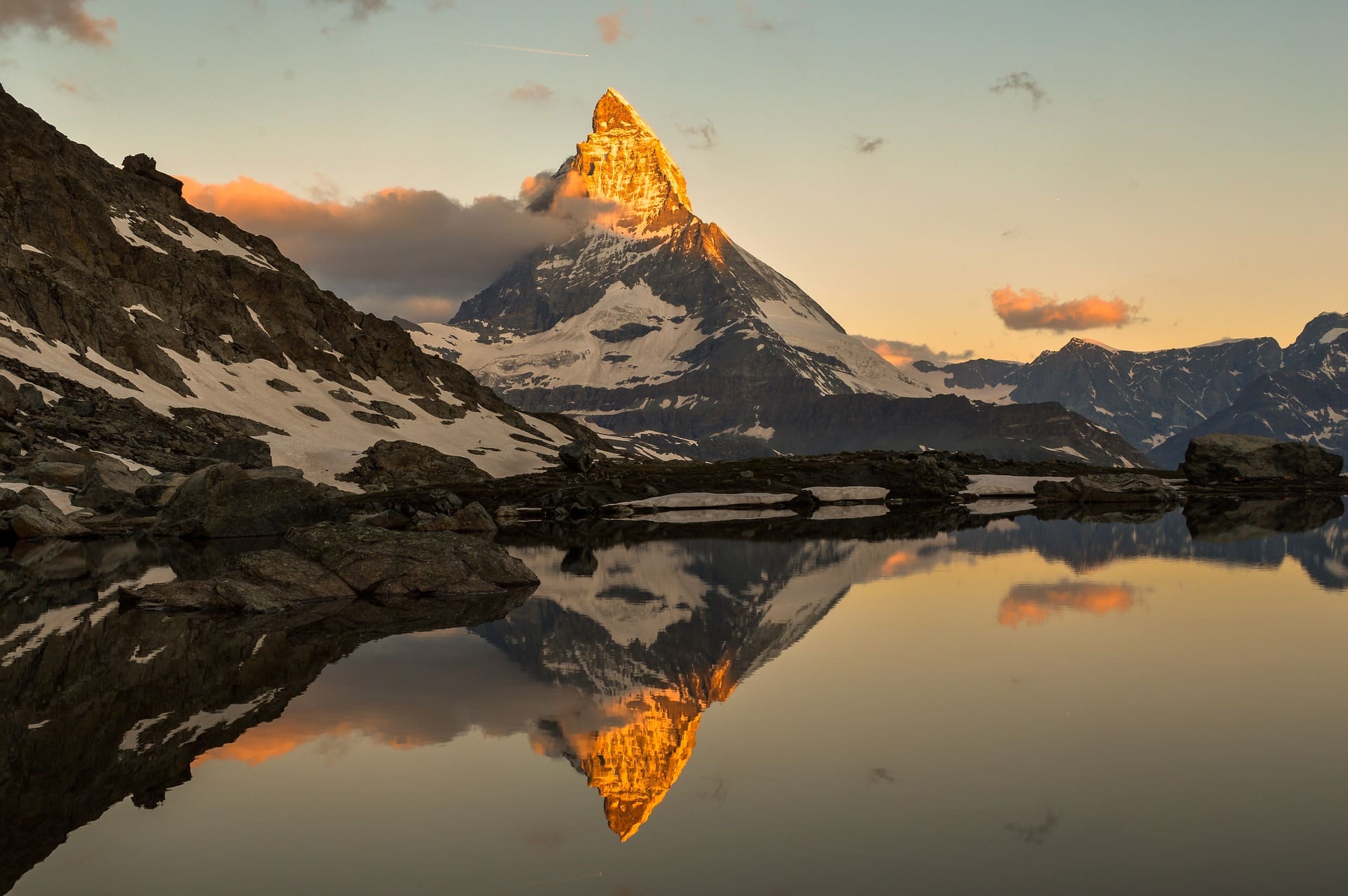 Away from the snow, you'll find expansive bodies of water, like Lake Geneva, which offer a crystal clear welcome to white water rafting, canoeing and fishing enthusiasts.
Small villages like Gimmelwald and Zermatt are straight out of a fairytale, captivating even the grumpiest of travellers with their quaint boutiques, melt-in-your-mouth chocolates and enchanting scenery.
Large cities like Zurich and Geneva provide visitors a combined fix of both culture and beauty. Here you'll find countless impressive museums, art galleries, shops, and fine dining experiences.
The Best Places To Visit In Eastern Europe
Croatia
Historic cities and unspoilt nature are some of Croatia's top attractions.
The vibrant capital city of Zagreb is its main tourist hub, home to some of the best art galleries and museums, particularly in the Gornji Grad district. On the coast, centuries-old harbor towns are lined with Venetian style stone buildings, and countless pebble beaches offer activities like scuba diving, water skiing, and windsurfing.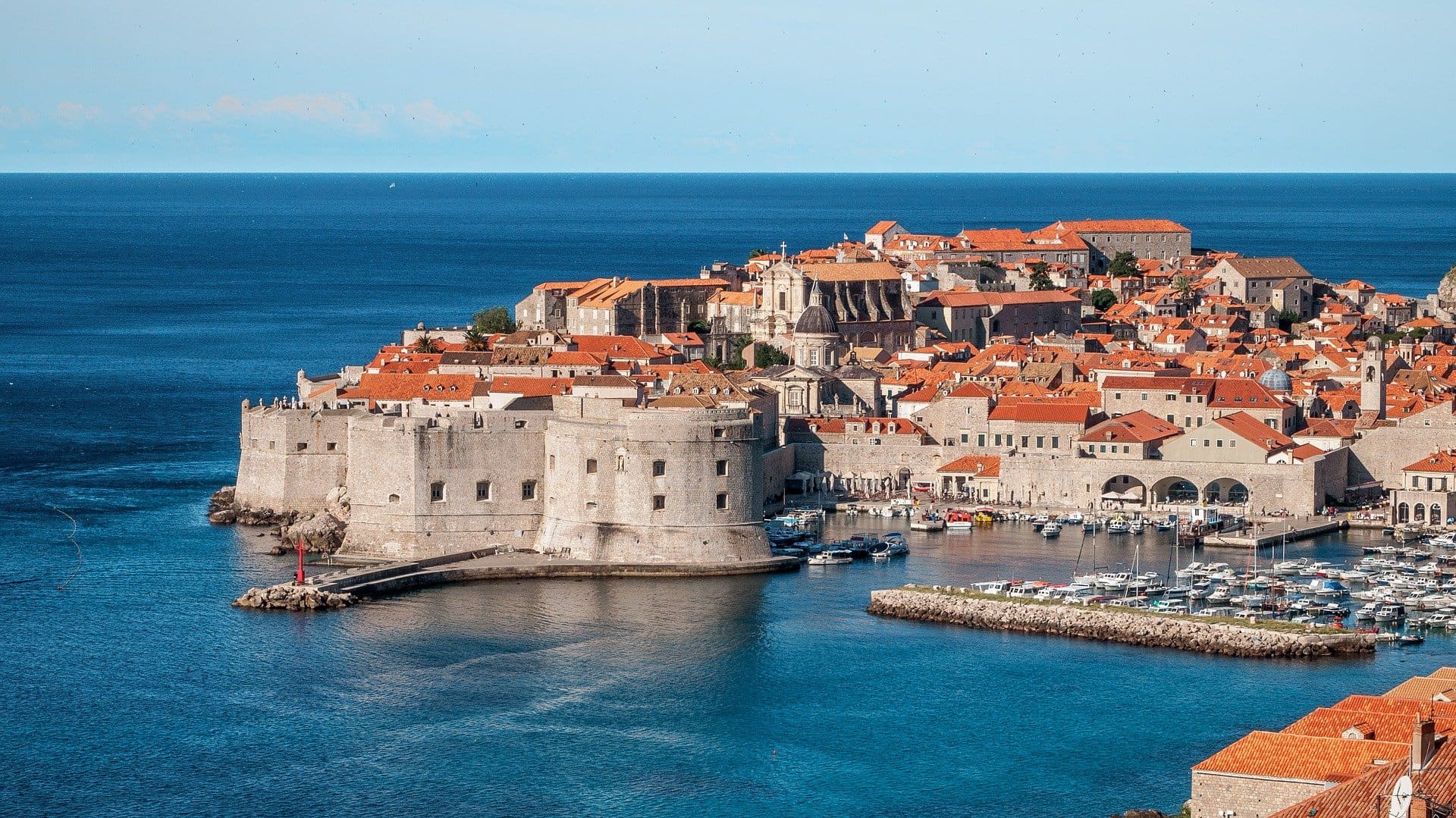 Croatia's blissful islands are a haven for yachters and sun-worshippers, with Hvar being the most sought after destination. The trendy Old Town is home to a variety of luxury hotels and some of the finest seafood restaurants in the country, making it a popular destination for celebrities.
Dubrovnik is one of the most prominent tourist spots in the Mediterranean, famous for its orange-roofed buildings, that pop against the deep blue waters of the Adriatic Sea.
Plitvice Lakes National Park is one of the most unique in the world, with steep forested hillsides that surround 16 emerald-blue lakes connected by a maze of thundering waterfalls. Explore the park via its large network of footpaths and wooden bridges, and keep an eye out for the various wild animal species found in the area, including wolves, bears and birds of prey.
Slovenia
Nestled in between Italy, Croatia and Hungary, Slovenia is another incredibly scenic country, found right in the heart of Europe. This accessibilty makes it the perfect weekend getaway for local Europeans.
In addition to accessibility, Slovenia is known for being really cost-effective, with very friendly locals who generally speak pretty good english. So if your Slovenian, Hungarian and Italian aren't up to scratch don't sweat it!
Despite a history filled with wars and earthquakes, much of the country's historical heritage has been well preserved — many old buildings have been restored, offering an attractive mix of Central European, Italian, and Balkan architecture. This is best experienced in Ljubljana, Maribor, and Ptuj. And thanks to the size of Slovenia, its no stretch to visit all 3 in a couple of days.
Slovenia is also home to some breathtaking scenery, that provides an excellent backdrop for outdoor activities like rafting, canoeing, canyoning, and paragliding. Triglav National Park, which lies in the middle of the Julian Alps, is one of the most beautiful mountain ranges in Europe. Here you'll find a plethora of hiking trails with varying degrees of difficulty.
Lake Bled has long been one of the most sought-after places to visit in Europe, with its wealth of natural beauty, history and mythical powers for rejuvenating the soul. The site of the lake's picturesque blue-green water hardly seems real. Situated in the middle of the lake is Bled Island, the only island in all of Slovenia. On the island you'll find a quaint church, which tops off the postcard-esque setting.
When it comes to food and drink, the small nation is no push over either! Slovenia is famous for its white wines – some of which are rated among the finest in the world. What better way to end off a long day of exploring?
Georgia
Unmatched in its mountain scenery, undeterred by its tumultuous past, and with a welcoming culture, Georgia is quickly becoming one of the most popular places to visit in Europe.
Straddling the Caucasus Mountains, Georgia is nestled right inbetween Europe and Asia and offers everything from snow-capped peaks to glistening beaches.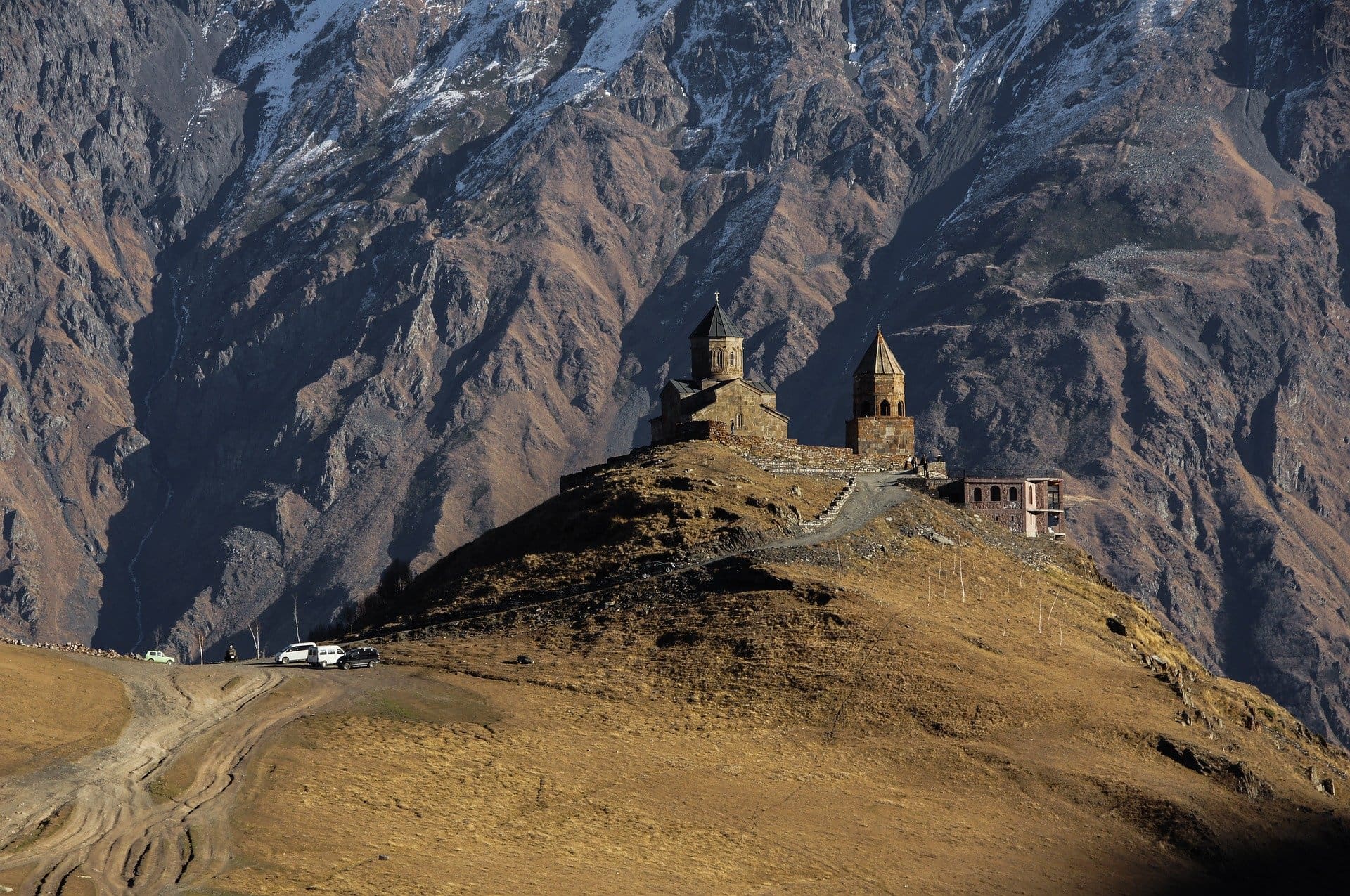 Ushguli, in the Svaneti region, offers a tiny collection of old world villages, guarded by dozens of ancient watchtowers. Here you can spend a fireside evening with a local family, who'll provide you with an authentic taste of Svan culture.
Tbilisi, the country's capital, is a charming old town situated on a dramatic cliff side. The city offers fine dining at affordable prices, lively nightlife, multiple historical sites and an abundance of top-class accommodation.
Batumi is Georgia's premier beach destination, with picturesque black pebble beaches that hug the shores of the Black Sea. Mestia and Kazbegi are ideal locations for a fix of natural beauty, both with beautiful hiking trails.
Hungary
From the capital city of Budapest to the plethora of charming villages and scenery, Hungary has long been one of the best places to visit in Europe.
Budapest, also known as 'the city of lights' is often compared to other European cultural powerhouse cities like Paris and Prague. Here you'll be treated to the site of a variety of beautifully designed buildings, ancient thermal baths and multiple historic sites. The old city of Buda, with the Castle Quarter and the Castle Palace is a great place to spend an afternoon exploring, and the bridges across the impressive Danube River are also well-worth a walk over!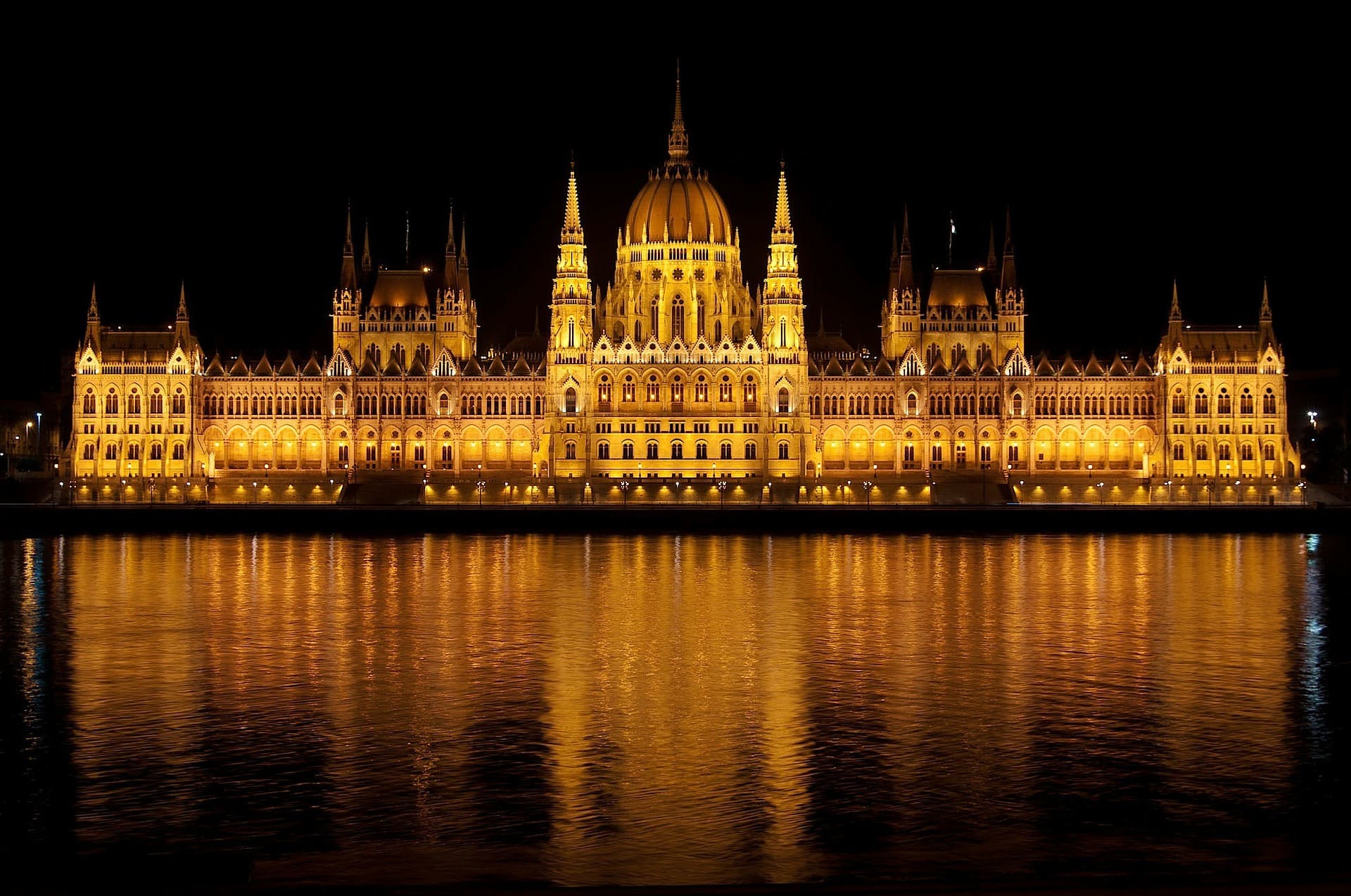 Beyond the capital, you'll find various small towns and cities that have preserved their historic charm. Many of which exhibit an external influence from Turkish invaders and Italian designers.
Visegrad is a popular day trip location, and in Szentendre, you'll find quaint old homes, the 18th century Blagovescenska Church, and the Hungarian Open Air Museum.
Hungary also boasts some of the most beautiful scenery in Europe. The Danube runs right through the entire country and is the lifeblood of the vibrant countryside, consisting of lush valleys, mountains and lakes.
Romania
Situated in the continent's centre, Romania isn't one of the most mainstream places to visit in Europe, but definitely packs a punch when it comes to noteworthy attractions.
Famed for it's Transylvania region and Dracula folklore, Romania is a haven of medieval locations shrouded in mystery. Sighisoara and Bran Castles are 2 notable spots worth checking out.
Bucharest is a city with a great vibe and generally very upbeat locals. Here you'll find Curtea Veche – the palace where Vlad the Impaler once ruled – and exciting nightlife, in the Lipscani district.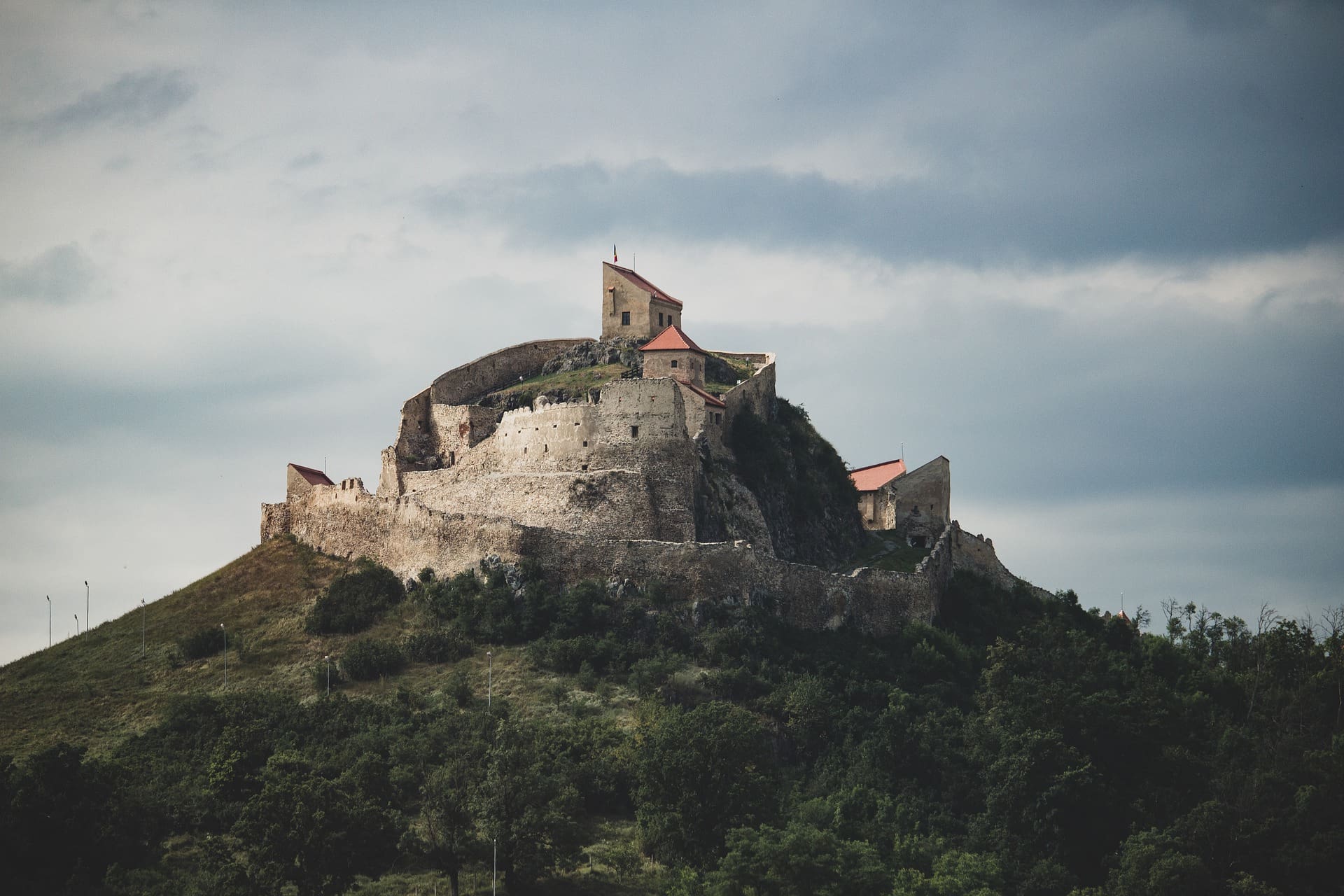 The city's most iconic landmark is the communist-era Palatul Parlamentului government building. With an enormous surface area and 1,100 rooms, it's the second largest building on the planet. The city is the culmination of modern capitalism and the remnants of the communist era. Nestled away in charming pockets are graceful villas, 17th century churches, lovely parks, and trendy cafes.
Romania is surrounded by the Carpathian Mountains, which attract tourists looking for climbing, trekking and skiing adventures, and the Danube River Delta is arguably the best place to photograph birds in Europe, and is best experienced on a sunset cruise or canoe.
The Best Places To Visit In Northern Europe
Greenland
One of the most breathtaking places in Europe, the ironically named Greenland is not green at all. Instead 80% of it is covered in ice and mountains, rather than the rolling green fields that it's name would suggest.
Part of the kingdom of Denmark and the world's largest island, Greenland is home to a population of less than 60,000 people. However the nation still boasts a rich indigenous culture and strong viking history.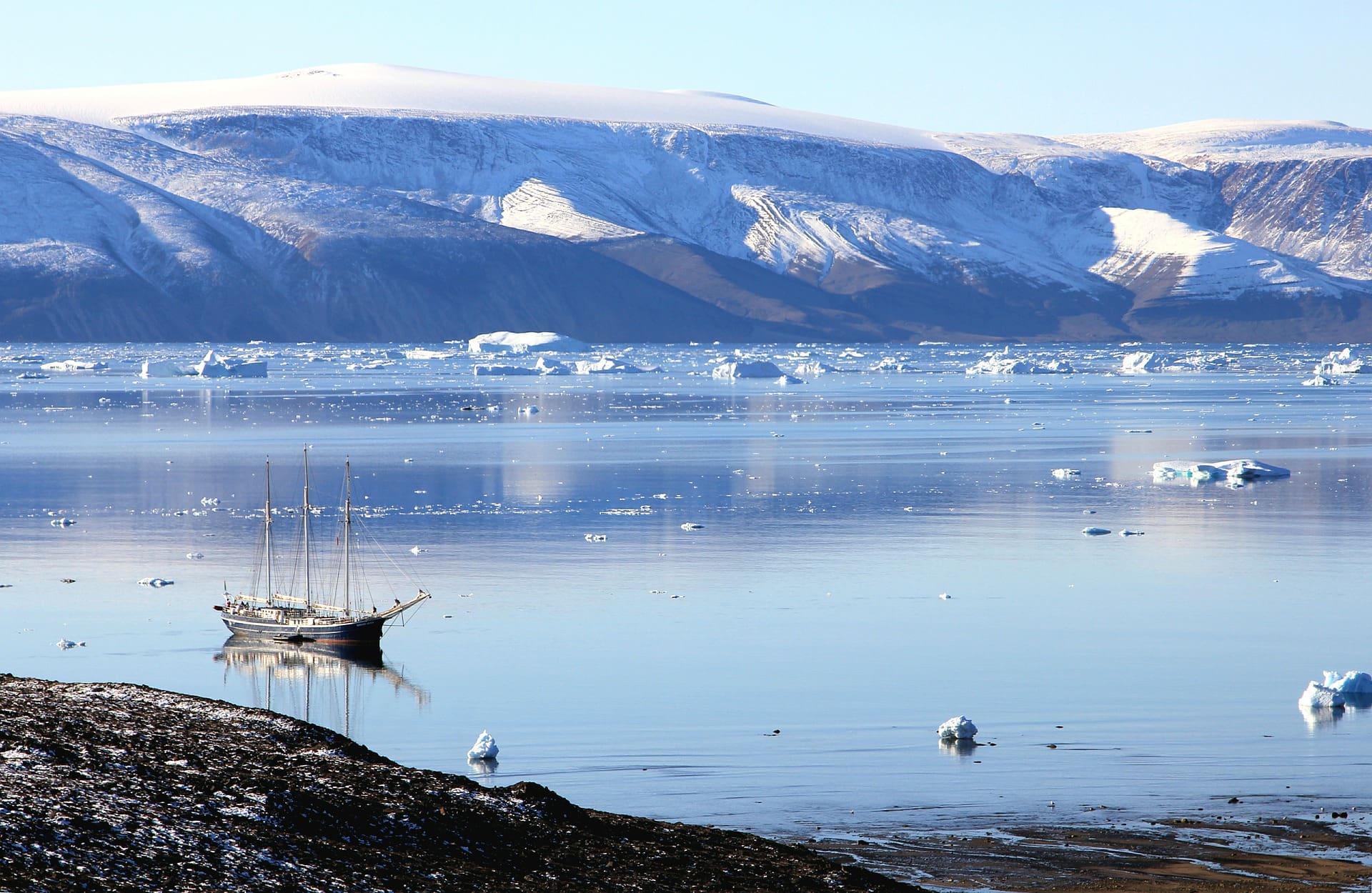 Picturesque snow-covered peaks sprout up over deep blue waters as icebergs float nearby, and prehistoric geological formations dot the horizon. Here you can hike for hours along majestic fjords, while breathing some of the world's freshest air. You can also go kayaking around glaciers, or even go for a polar plunge into the clear, icy water.
The island offers some of the most unique wildlife attractions in Europe with seals, whales, polar bears, narwhals and reindeers being some of its most popular sightings.
Norway
A gem in the north, Norway is one of the premier travel destinations in Europe. The Land of the Midnight Sun has long been shrouded in myth and legend, and offers an incredible mix of cultural and natural wonders.
Oslo is the country's cosmopolitan capital, surrounded by island and woodland. Its proximity to nature makes it a popular location for winer sports enthusiasts and outdoorsman. Popular activities include; cross-country and downhill skiing, as well as skating and ice-fishing.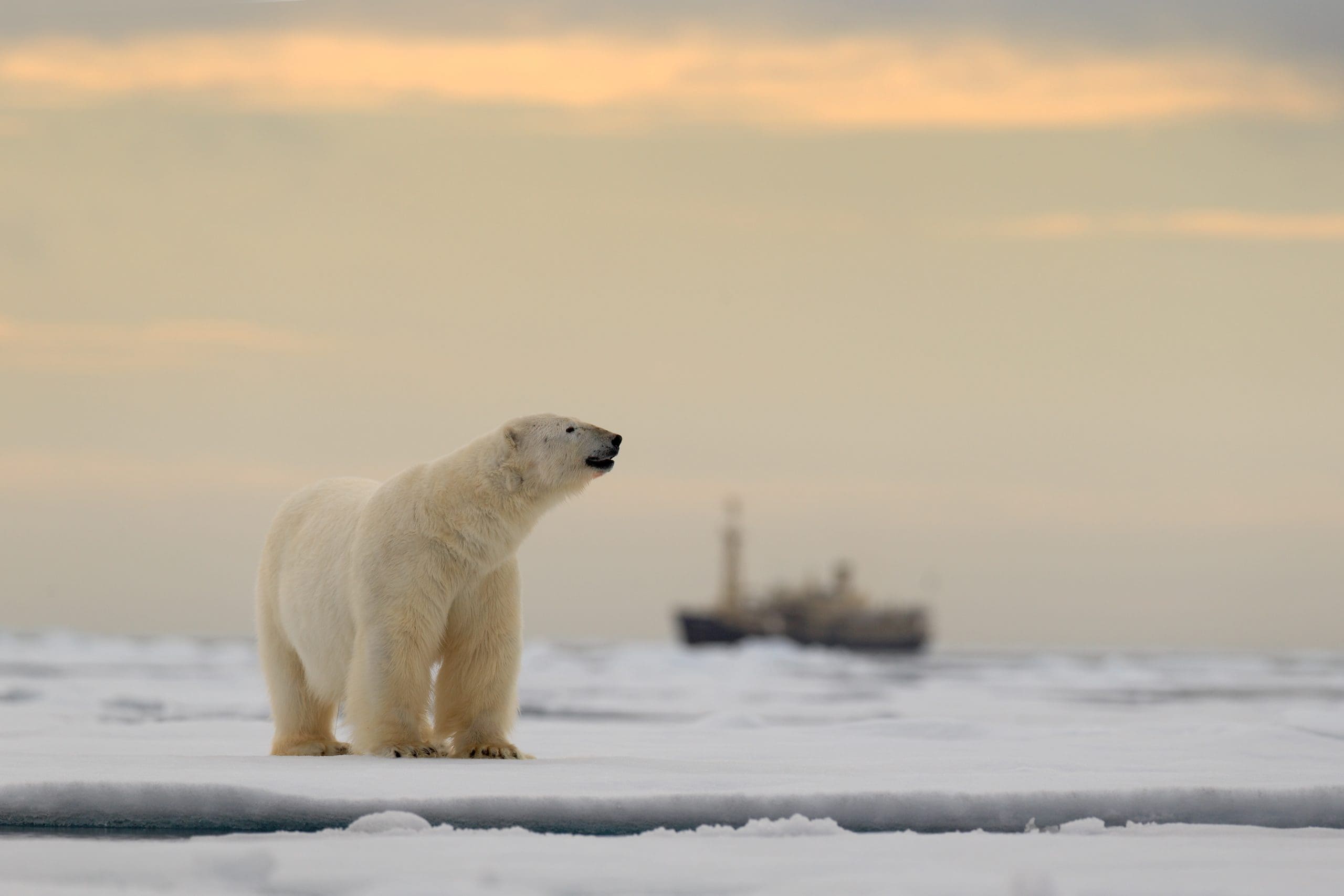 One of the world's most prosperous nations, Norway seems to have a fascinating museum for just about every aspect of its rich cultural and social history. In Oslo you'll find a number of important cultural institutions including the Opera House, Munch Museum, Akershus Castle, Norwegian Folk Museum and the Viking Ships Museum, to name a few.
In the harbour city of Bergen, you'll find charming, colourful buildings as well as the Bergen Aquarium, the Hanseatic Museum and Bryggen – a UNESCO World Heritage Site. Other picturesque towns worth a visit are Lofoten and Tromsø.
No trip to Norway would be complete without an adventure in Svalbard, the world's northernmost civilisation and one of the most enchanting and awe-inspiring places on earth. Imagine a region set in darkness for months on end that abruptly switches to months of endless light. Where the only dangers facing humans are polar bears and mother nature.
Svalbard is also the best place in Norway to view northern lights in winter and the midnight sun in summer.
Denmark
Although small, the eco-friendly Nordic nation of Denmark offers a clean, laid-back and beautiful vacation destination, where you're more likely to find bike traffic than bumper to bumper.
Water is never far away in the 450-island archipelago, with ideallic beach locations on the coast of the Baltic Sea and pristine lakes and rivers, perfecting for canoeing and fishing.
Across the islands you'll find quaint villages dotted with timber homes and perfectly groomed gardens, as well as cities that boast elaborate palaces, museums, amusement parks and shopping complexes. Copenhagen in particular, is home to Christiansborg Palace, Tivoli Gardens and Nyhaven harbour to name a few.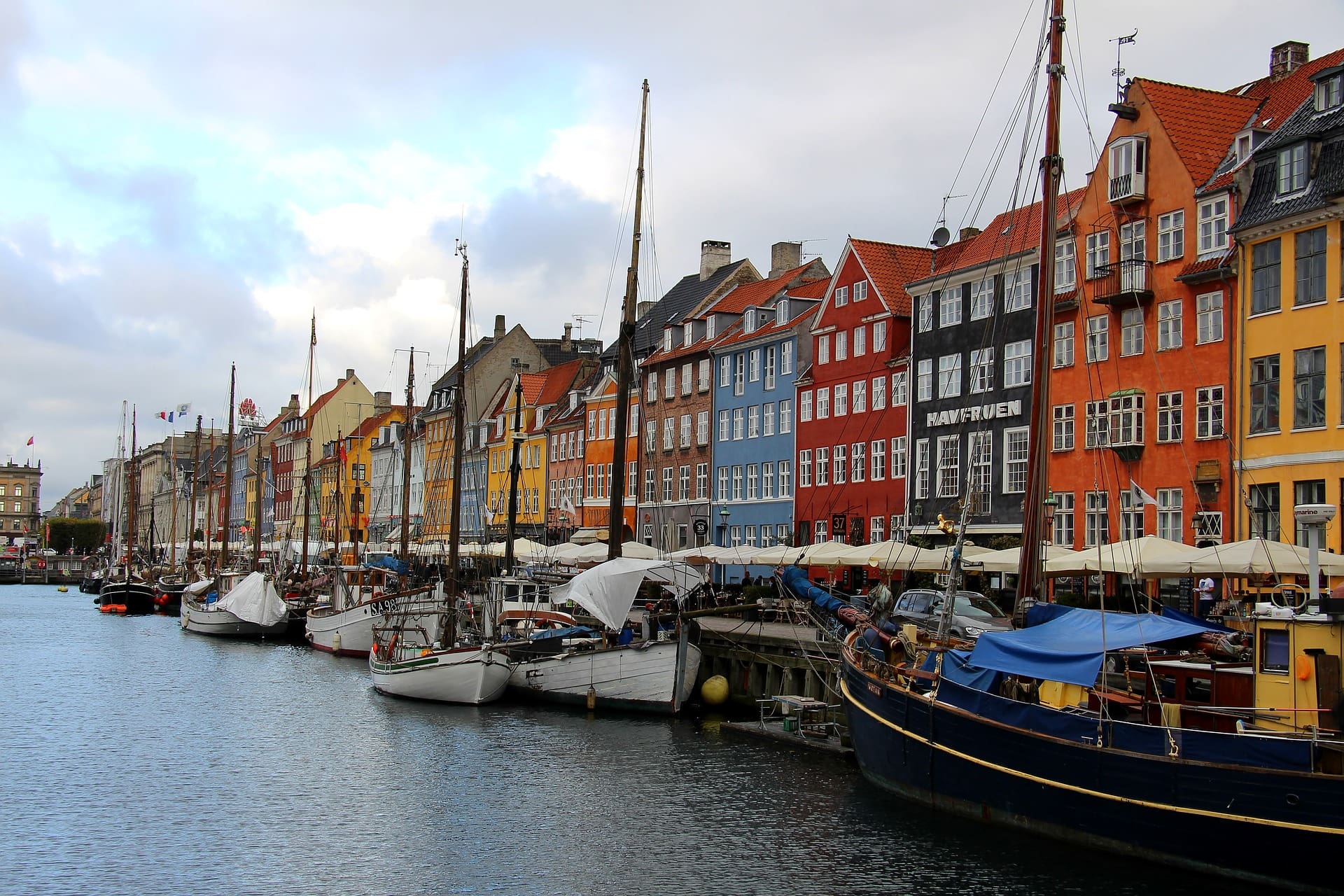 Helsingor is where you'll find the National Maritime Museum and Kronborg Castle, a luxurious fortress and UNESCO World Heritage Site known for being the home of Hamlet in Shakespeare's famous tragedy.
Viking history can be found in Roskilde, and the Faroe Islands offer some of the most breathtaking scenery anywhere in Europe, with rolling green hills and waterfalls cascading off into the ocean.
Iceland
A majestic and enchanting island nation, Iceland boasts out-of-this-world scenery, that you'd be forgiven for thinking was on another planet.
The sparsely populated island has become one of the most sought after travel destinations in Europe. Adventure-seekers and Instagrammers alike visit for its eccentric and diverse topography. Here you can wander across, through and around glaciers, ice caves, black sand beaches, volcanoes, waterfalls and mountain ranges.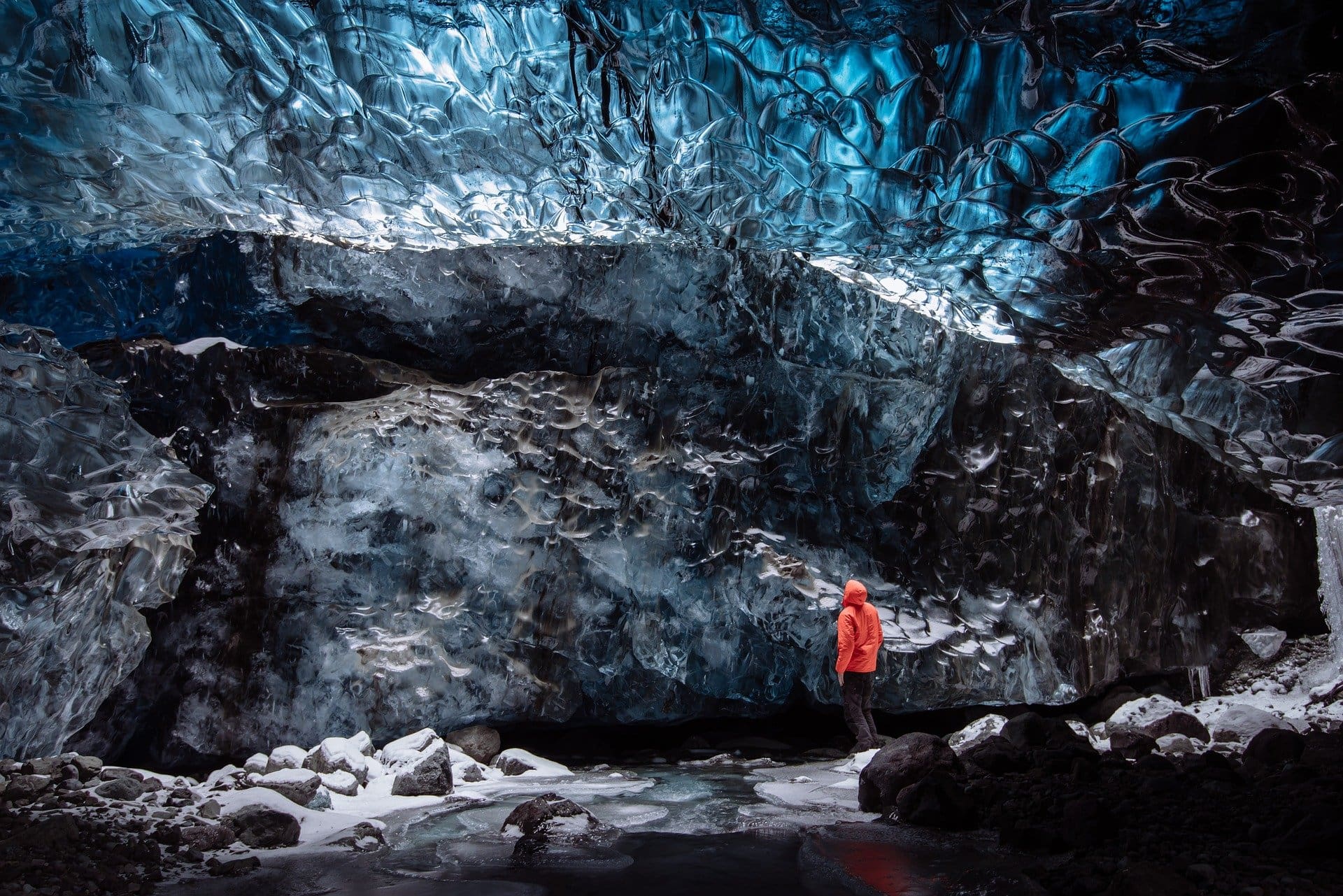 Iceland's largest city, Reykjavik, offers the best of the country's shopping, dining and cultural experiences. From here you can also book a whale watching tour, hike through the lava fields of the Hekla Volcano or go for a swim in the Blue Lagoon.
Vatnajökull is the largest glacier in Europe and provides awe-inspiring views. Especially when seen under the spectacular northern lights.
Finland
Finland remains a relatively little known part of Europe, perhaps because it's situated quite a way off of the mainstream tourist routes. However, the vibrant cultural hubs of Helsinki and Turku, the depths of the boreal forests and the thinly-inhabited outer archipelago make it one of the best places to visit in Europe.
Helsinki is the capital and largest city in Finland. It is also the main port of entry for most tourists. Here you'll find the country's finest architecture, a variety of traditional museums as well as a great selection of art galleries, restaurants and shopping complexes.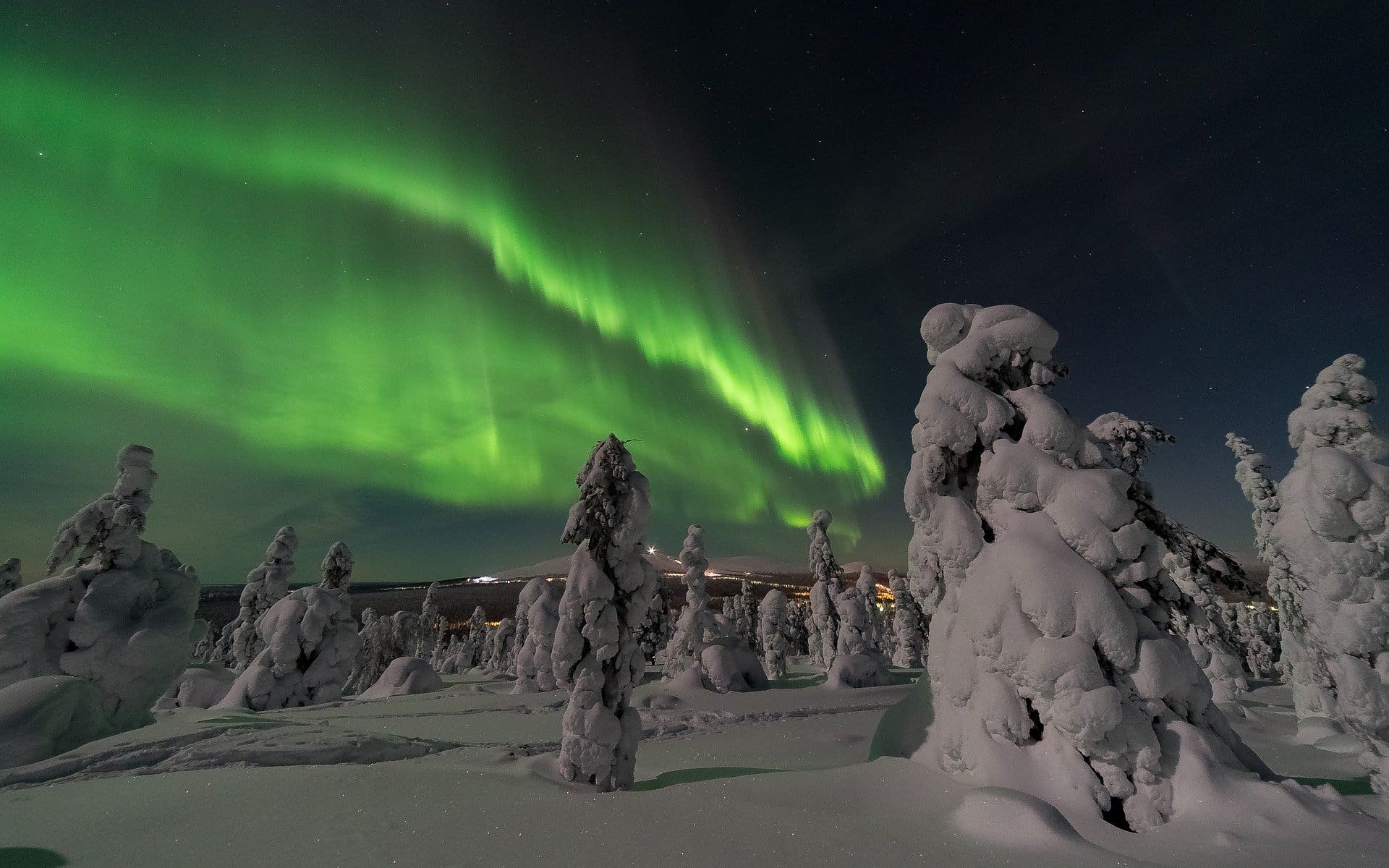 The charming city of Porvoo is easily accessible for a day visit from Helsinki. While the nearby islands of Suomenlinna are the home of the old Sveaborg Castle – a UNESCO World Heritage Site.
Those looking to escape the city and spend some time in nature are spoilt for choice in Finland. In the west you'll find the Finnish Lakes, while the north forms part of the Arctic Circle – home to the midnight sun, northern lights and a variety of winter sport attractions.
Sweden
As with most Nordic nations, the Swedes are well known for their gracious and friendly nature. With their utterly beautiful surroundings, it's not hard to see why. In Sweden you'll find ancient walled cities, sparkling lakes, sun-kissed beaches and serene mountain ranges.
Situated in northern Europe, right in between Norway and Finland, Sweden is a perfect destination for outdoor enthusiasts. You'll find lush forests, perfect for hiking and camping, and crystal clear lakes on which you can take a relaxing paddle.
In the country side you're also spoilt for choice when it comes to fairytale like villages against the backdrop of rolling green hills and snow-capped-mountains. Lapland in the north is probably the prettiest of all and one of the best places on earth for viewing the northern lights.
Stockholm is the country's capital and home to a vibrant buzz of urban culture, with thousands of stylish boutiques and eateries. Here you'll also find the popular Vasa Museum as well as Skansen – an impressive open-air exhibit depicting life from the 1700s til present.
Gothenburg is known for its cuisine, thanks to the abundance of seafood available, and because it's a bit further south, the weather is just that much better.
Join our community of keen travellers, wildlife enthusiasts and adventure seekers.