Bali, the enchanting Indonesian island known for its lush landscapes, vibrant culture, and pristine beaches, offers an idyllic getaway for travelers seeking an unforgettable tropical experience.
However, to make the most of your Bali adventure, it's essential to choose the right time to visit. With its distinct wet and dry seasons, Bali offers a variety of experiences throughout the year.
In this article, we'll unveil the best time to visit Bali, taking into account the weather, tourist crowds, and local festivals, ensuring you have an exceptional vacation on this magical island.
The Best Time To Visit Bali
The Dry Season (April to October)
Bali's dry season, extending from April to October, is undoubtedly the most popular time to visit the island. During this period, Bali enjoys delightful weather with sunny days, lower humidity, and minimal rainfall.
The temperatures range between 27-30°C (80-86°F), making it perfect for exploring Bali's natural wonders, lounging on picturesque beaches, and embarking on thrilling water sports activities.
The crystal-clear skies offer breathtaking views, especially for those seeking to capture mesmerizing sunsets over the ocean.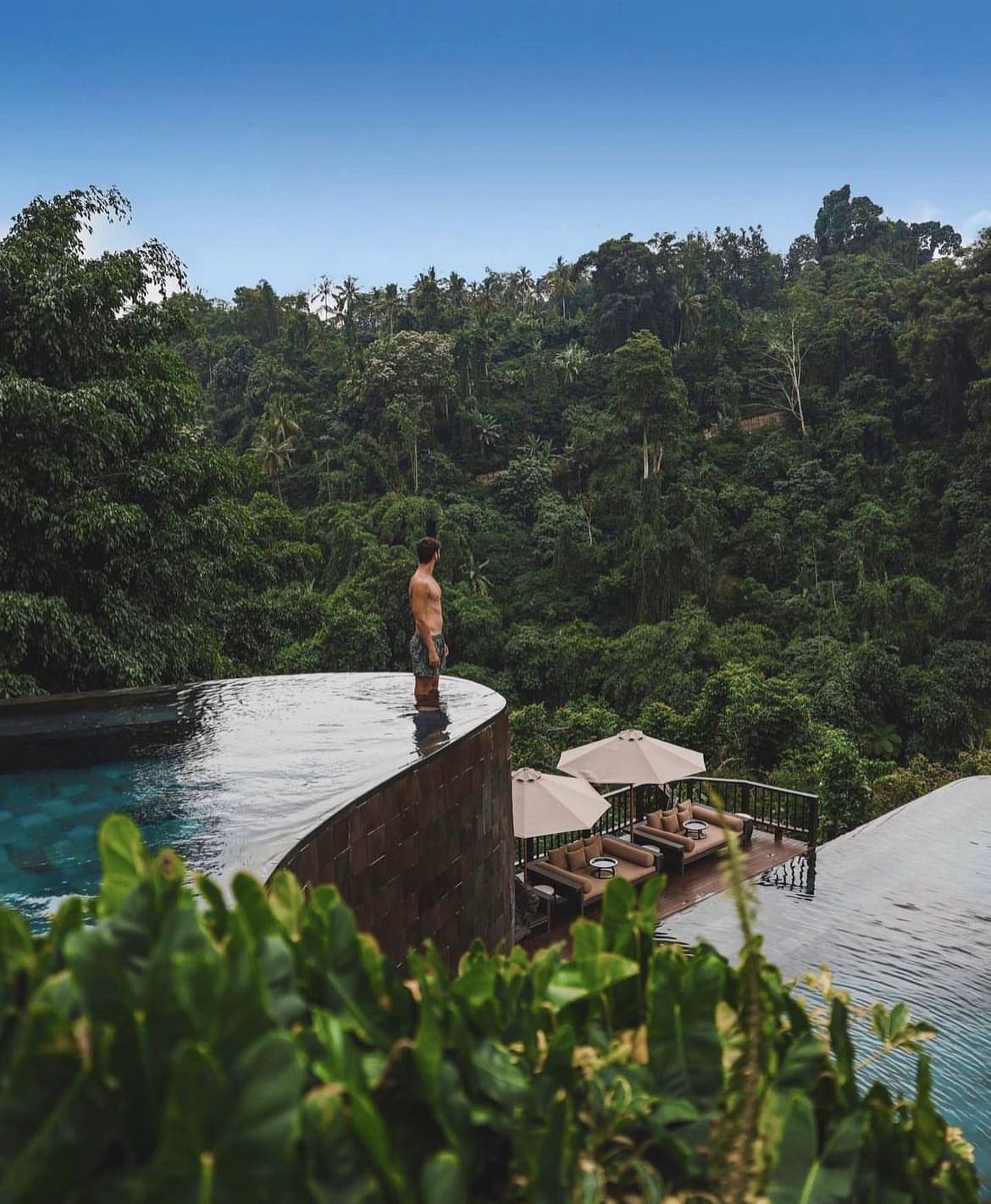 The Wet Season (November to March)
While the wet season may not be the ideal time for some tourists, it has its own unique charm and advantages. Bali's wet season, from November to March, showcases occasional downpours and increased humidity. However, the rainfall is usually in the form of short-lived, intense bursts, allowing for plenty of enjoyable activities in between showers.
The lush green landscapes and vibrant flora during this time offer a visually stunning backdrop, and the fewer crowds make it easier to explore popular attractions at a more leisurely pace. Additionally, this season brings discounted hotel rates and travel packages, making it a budget-friendly choice.
Considerations for Planning
Surfing Enthusiasts: If you're an avid surfer seeking thrilling waves, the dry season, particularly from May to September, is the prime time to visit Bali's renowned surf spots such as Uluwatu, Kuta, and Canggu. These months provide consistent swells and favorable wind conditions, attracting surfers from around the world.
Festivals and Celebrations: Bali's rich cultural heritage comes alive through its vibrant festivals. Nyepi (Balinese New Year), Galungan, and Kuningan are among the most significant celebrations. If you wish to immerse yourself in Balinese traditions and witness elaborate processions and temple ceremonies, plan your visit around these festivals.
Balinese Temples: Bali is dotted with numerous temples, and if you're particularly interested in exploring these spiritual sites, it's best to avoid major religious holidays when the temples can be crowded. However, visiting during the wet season might offer a quieter and more serene experience.
Avoiding Crowds: If you prefer a more secluded and peaceful holiday experience, consider visiting Bali in the shoulder seasons—April to June and September to November. During these periods, you can enjoy the pleasant weather, fewer crowds, and have better opportunities for securing discounted accommodation rates.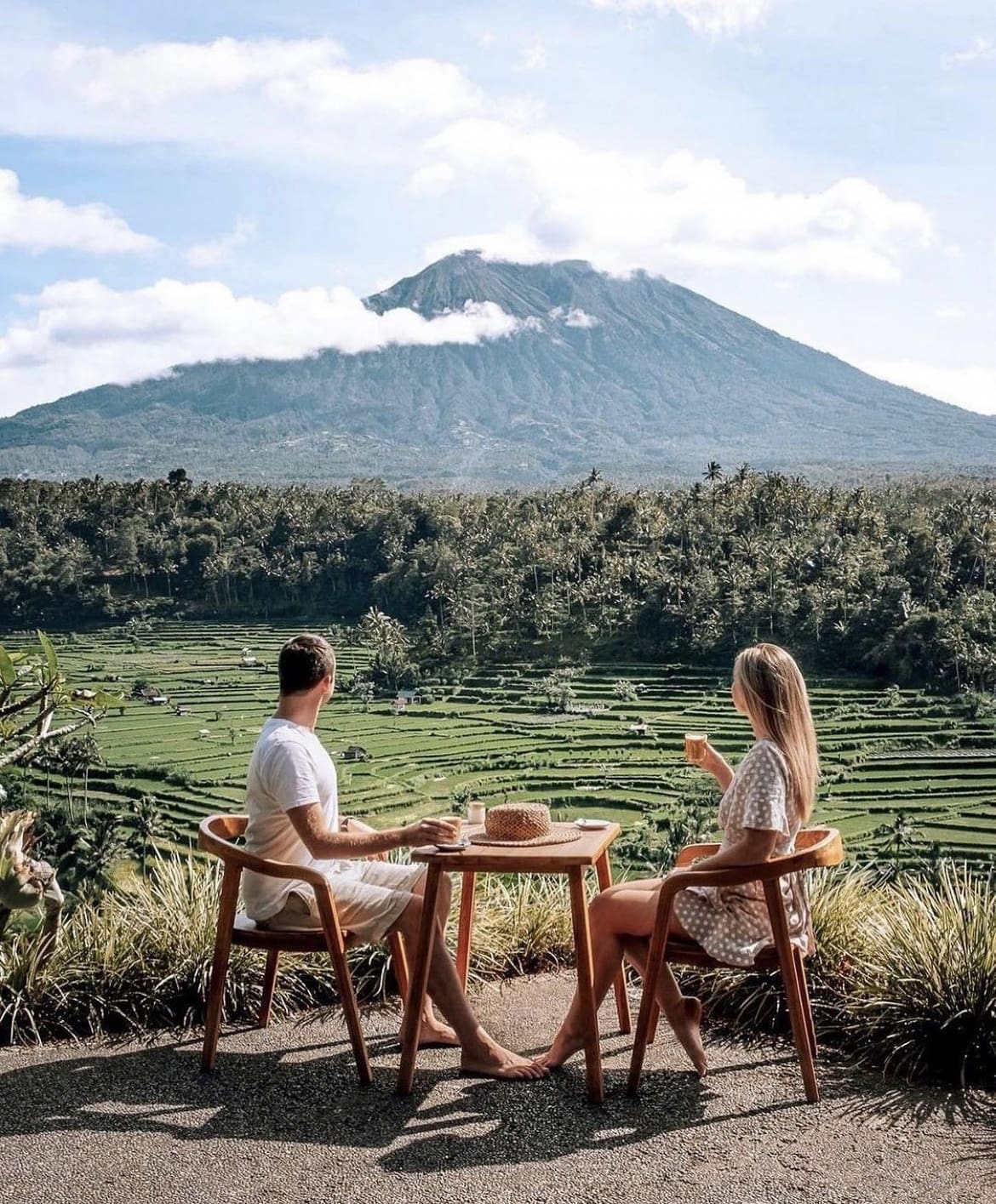 Choosing the best time to visit Bali largely depends on your preferences and what you aim to experience on this captivating island.
Whether you prefer the vibrant atmosphere of the dry season or the lush green landscapes and budget-friendly options of the wet season, Bali never fails to captivate visitors with its natural beauty and cultural richness.
By considering the weather, tourist crowds, and local festivals, you can plan a truly memorable vacation in Bali, ensuring an enchanting escape that aligns perfectly with your desires.
The Best Things To Do In Bali, Each Month Of The Year
January
– Witness the vibrant and unique Galungan festival, which celebrates the victory of good over evil. Experience the Balinese people's spiritual devotion as they decorate their homes and temples with intricately woven bamboo poles adorned with offerings and vibrant decorations.
– Explore Bali's cultural treasures by visiting ancient temples like Tanah Lot, an iconic sea temple perched on a rock formation, and Uluwatu, known for its dramatic clifftop setting and mesmerizing sunset views.
– Embrace the beauty of Bali's underwater world through snorkeling or diving in Nusa Penida or Menjangan Island, where you can swim alongside colorful coral reefs and encounter exotic marine life, including manta rays and reef sharks.
February
– Immerse yourself in the festivities of Chinese New Year at the vibrant and colorful local temples. Witness the captivating lion and dragon dance performances, vibrant processions, and traditional rituals as the local Chinese community celebrates the arrival of a new year.
– Discover Bali's artistic side by exploring the art galleries and workshops in Ubud, the cultural heart of the island. Engage with talented local artists, watch traditional dance performances, and witness the creation of intricate wood carvings and traditional Batik textiles.
– Embark on a trek to Mount Batur and witness a stunning sunrise from its summit. Trek through the lush forest and ascend the volcanic slopes to be rewarded with breathtaking panoramic views of the island and the nearby Lake Batur.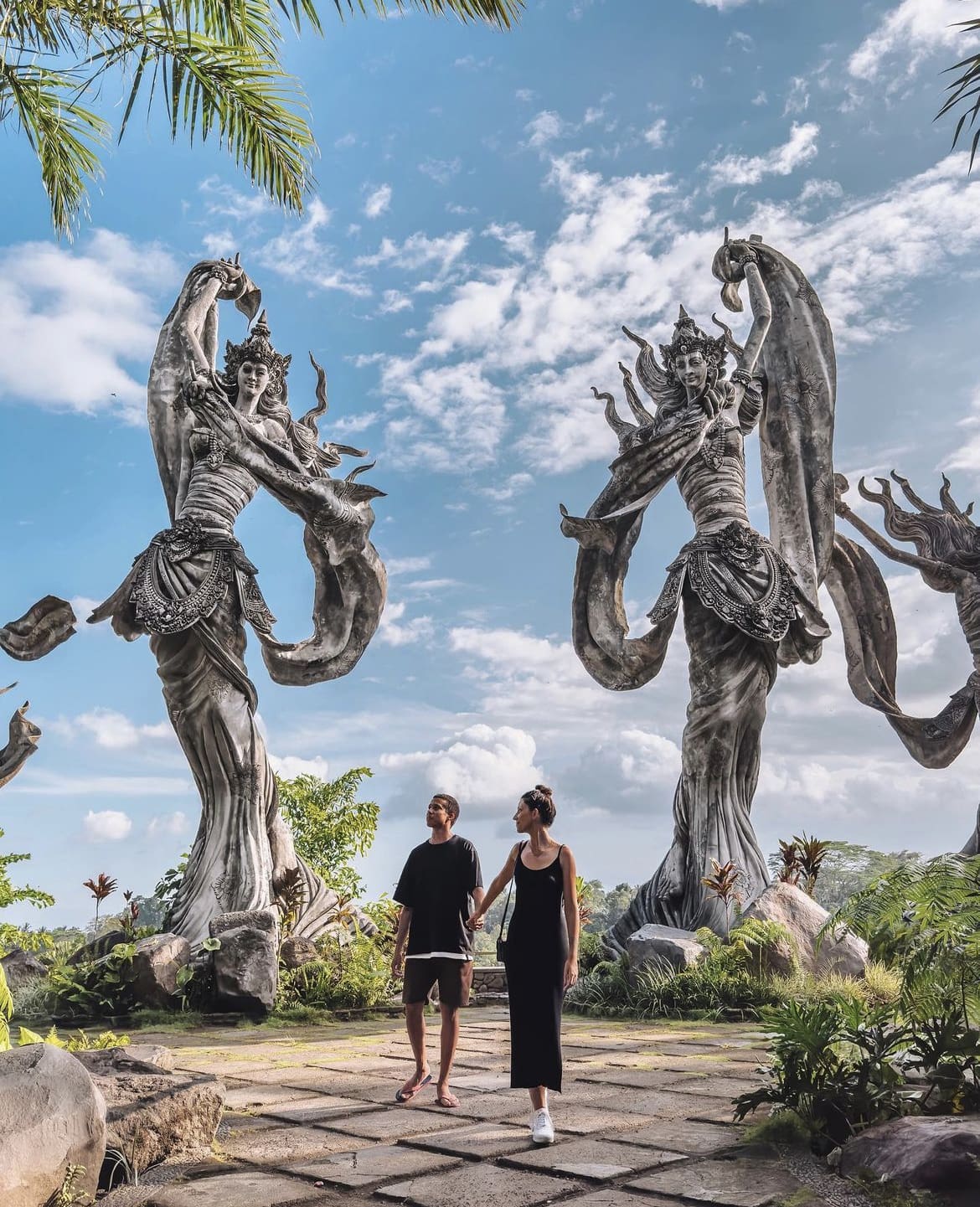 March
– Attend the Bali Spirit Festival in Ubud, a renowned event celebrating yoga, dance, and music. Immerse yourself in a week-long gathering of like-minded individuals, participating in yoga and meditation workshops, ecstatic dance sessions, and live music performances.
– Visit Tirta Empul, a sacred water temple in Tampaksiring, and take part in a traditional purification ritual. Join the locals as they bathe in the holy spring water, believed to have healing properties, and experience a spiritual cleansing.
– Explore the traditional villages of Penglipuran and Tenganan, known for their unique architecture and cultural heritage. Wander through the well-preserved traditional houses, interact with friendly locals, and witness traditional craft-making techniques.
April
– Enjoy the tranquil beaches of Bali, such as Sanur and Jimbaran, before the high season begins. Relax on the soft sand, soak up the sun, and indulge in delicious seafood at beachfront restaurants.
– Experience the Balinese New Year, known as Nyepi, where the island observes a day of silence and reflection. Witness the vibrant Ogoh-Ogoh parades the night before, featuring giant papier-mâché statues depicting mythical creatures, followed by a day of silence, during which no lights or sounds are permitted.
– Take part in the Bali Kite Festival and witness colorful kites soaring high in the sky. Head to Padang Galak in Sanur, where teams from different villages compete, showcasing their impressive handmade kites in various shapes and sizes.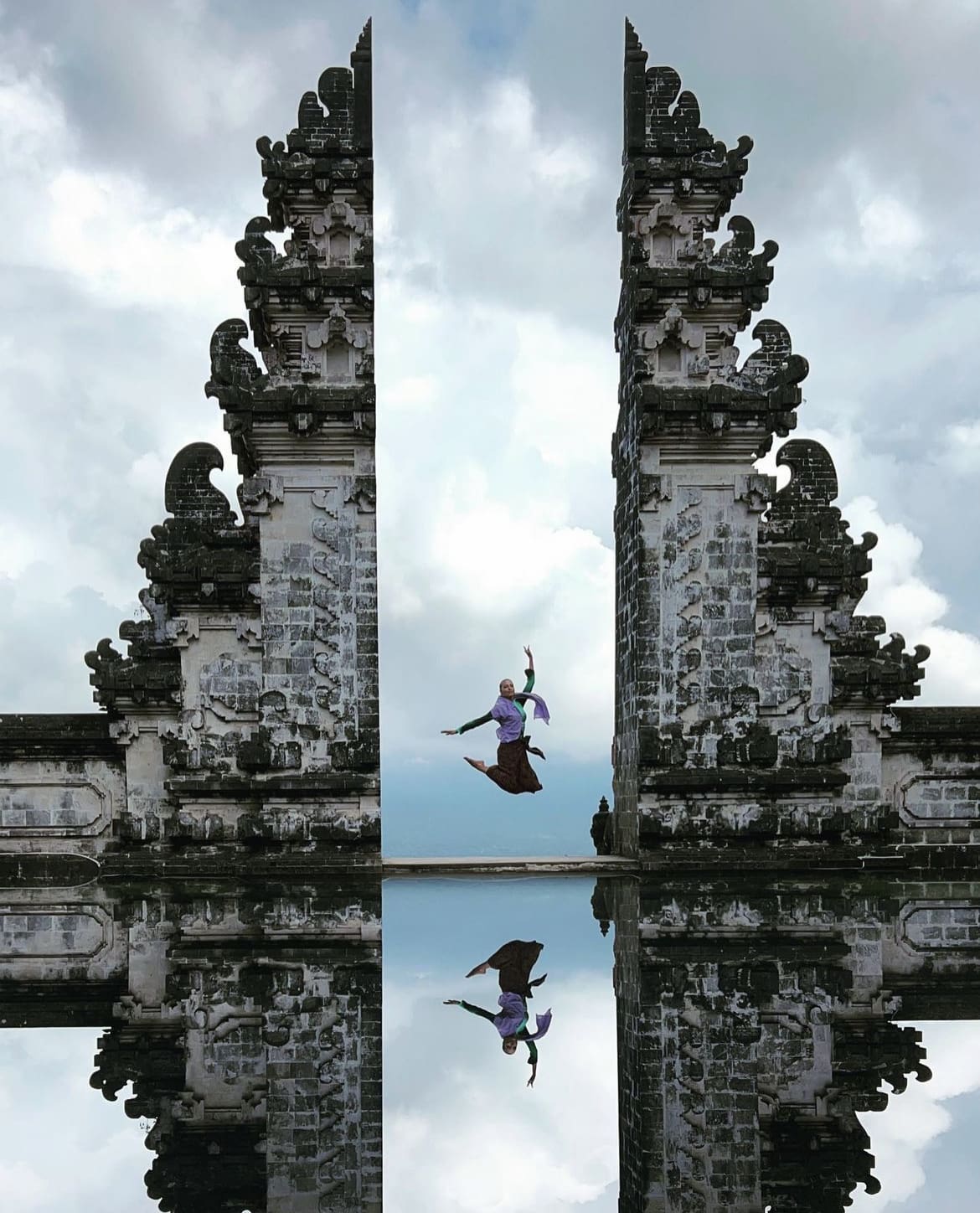 May
– Engage in thrilling water sports activities like surfing, snorkeling, and jet skiing in Kuta and Seminyak, known for their excellent waves and clear waters. Challenge yourself with surf lessons or explore vibrant coral reefs while snorkeling.
– Visit the sacred Monkey Forest in Ubud and observe playful monkeys amidst lush greenery. Wander through the ancient temple complex, stroll along the forest pathways, and interact with the mischievous yet friendly inhabitants.
– Explore the Tegalalang Rice Terrace, a UNESCO World Heritage site, and witness the stunning terraced landscapes. Take a leisurely walk through the emerald-green rice paddies, learn about traditional irrigation systems, and capture stunning photos of the picturesque scenery.
June
– Discover Bali's rich artistic heritage by attending the Bali Arts Festival, a month-long celebration in Denpasar featuring traditional dance, music, and crafts. Experience captivating performances, browse the vibrant handicraft markets, and witness the creativity of local artists.
– Take a relaxing spa retreat in Ubud and indulge in rejuvenating Balinese massages and wellness treatments. Unwind amidst serene surroundings, enjoy aromatic herbal baths, and experience traditional healing therapies passed down through generations.
– Go whitewater rafting along the Ayung River and experience the island's natural beauty from a different perspective. Navigate through thrilling rapids, pass lush rainforests and terraced rice fields, and soak in the adrenaline rush of this exciting adventure.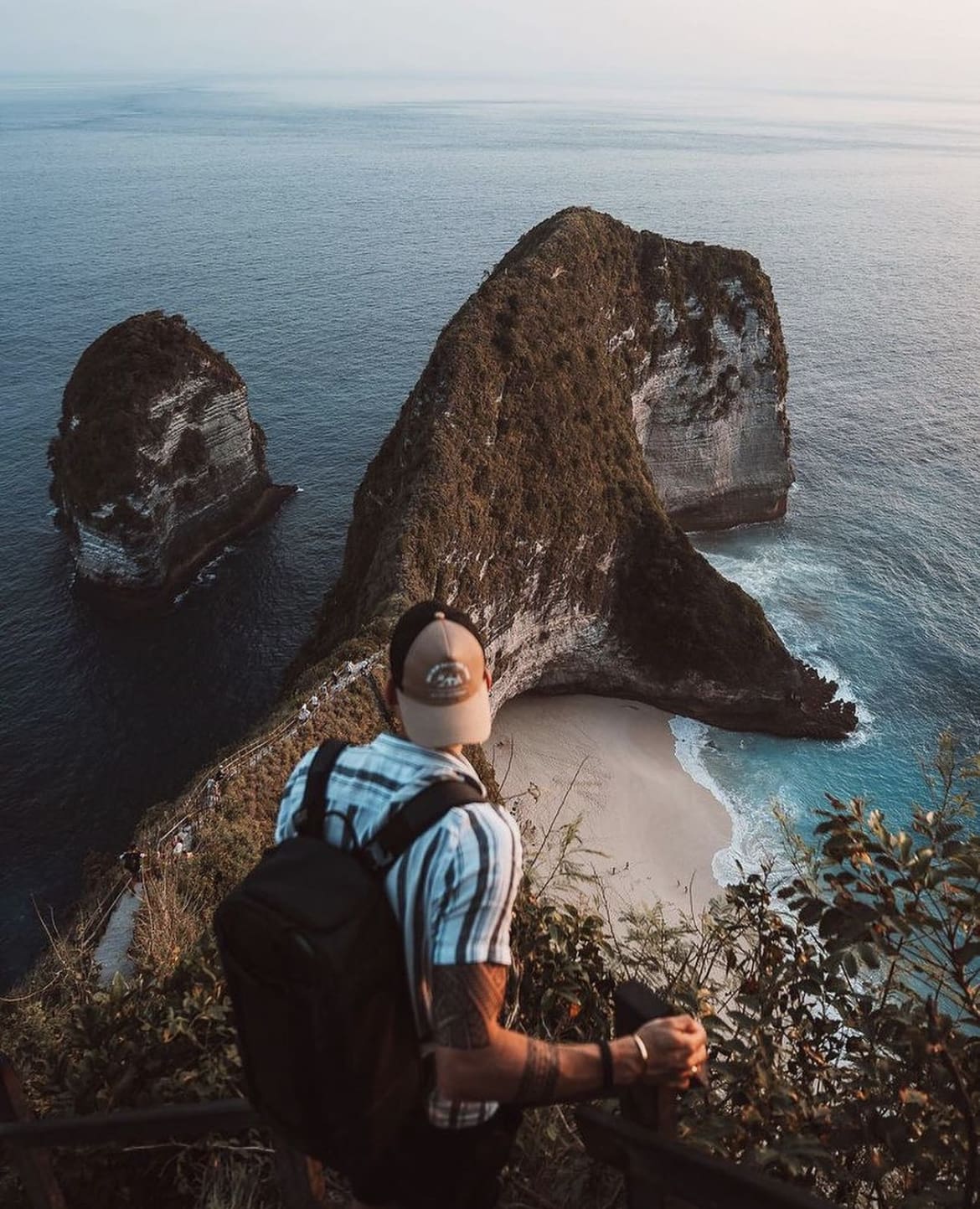 July
– Experience the exhilarating nightlife in Bali's vibrant beach towns like Seminyak and Legian. Dance the night away at trendy beach clubs, enjoy live music performances, and savor delicious cocktails while overlooking the ocean.
– Visit the Elephant Safari Park in Taro and interact with these magnificent creatures. Engage in educational activities, take an elephant ride through the lush jungle, and observe elephants in their natural habitat.
– Explore the hidden waterfalls of Bali, such as Gitgit and Sekumpul, for an adventurous day trip. Trek through lush forests, navigate rocky terrains, and reward yourself with refreshing swims beneath cascading waterfalls.
August
– Witness the festivities of Indonesia's Independence Day on August 17th, marked by parades and cultural events. Join the locals as they celebrate their nation's independence with traditional music performances, street parties, and fireworks.
– Attend the Kuta Beach Festival, featuring beach games, surf competitions, and live music performances. Engage in exciting beach activities, watch talented surfers showcase their skills, and enjoy lively entertainment along the vibrant coastline.
– Take a boat trip to the picturesque Nusa Lembongan and enjoy snorkeling, diving, and cliff jumping. Explore the vibrant coral reefs, swim with colorful fish, and soak in the breathtaking coastal scenery of this serene island.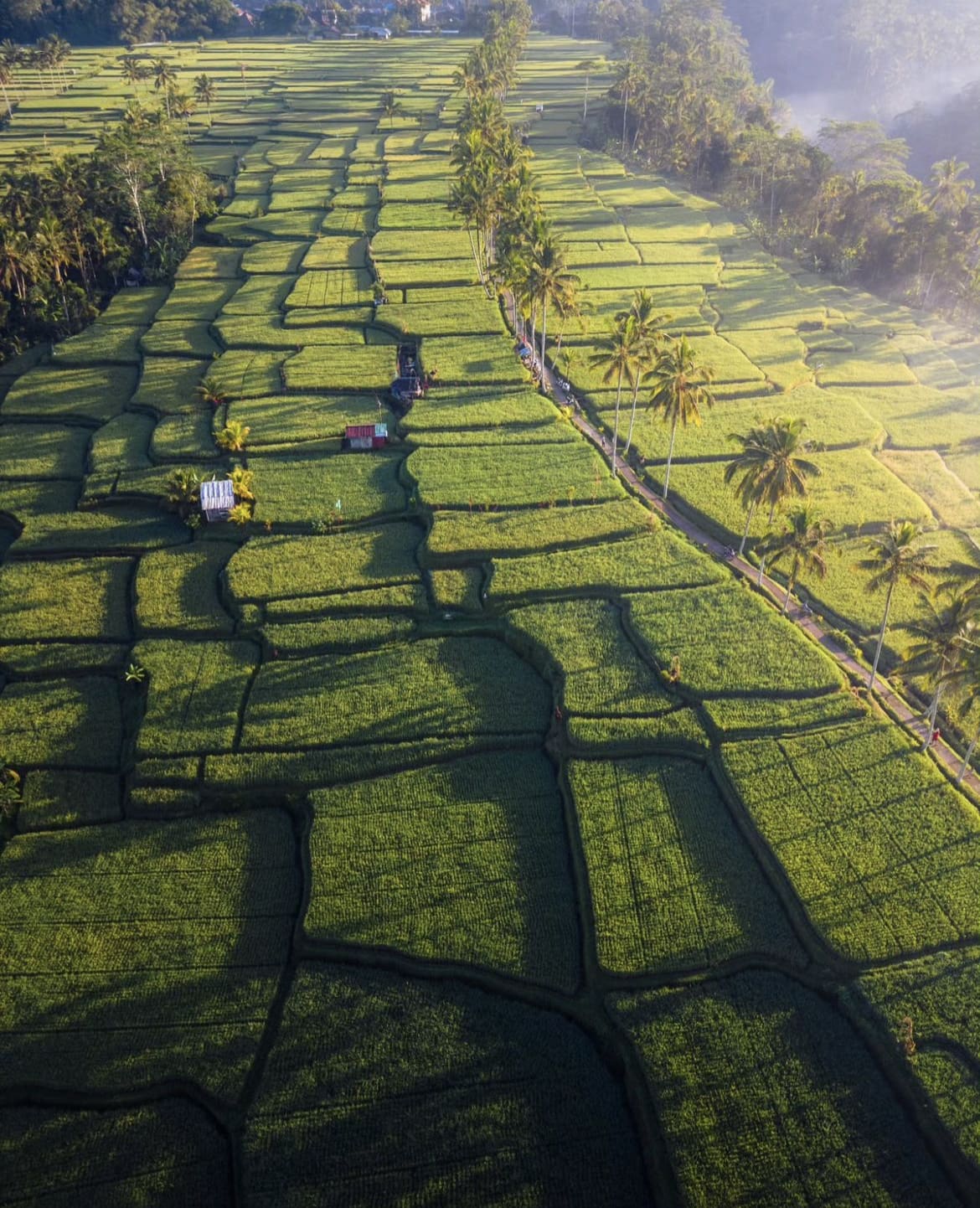 September
– Participate in the Ubud Writers and Readers Festival, a literary event showcasing renowned authors and intellectuals. Attend inspiring panel discussions, book readings, and writing workshops, and engage in thought-provoking conversations with literary enthusiasts.
– Discover Bali's traditional cuisine through a cooking class and learn to prepare authentic Balinese dishes. Visit local markets, select fresh ingredients, and receive guidance from experienced chefs as you create traditional recipes like nasi goreng and sate.
– Explore the ancient Goa Gajah (Elephant Cave) and marvel at its intricate stone carvings. Discover the mystical atmosphere of this archaeological site, admire the fascinating rock formations, and learn about the historical and religious significance of the cave.
October
– Attend the Ubud Food Festival and indulge in a wide array of delicious Indonesian and international cuisine. Experience culinary demonstrations, food tastings, and workshops led by esteemed chefs, and savor the diverse flavors of Bali's gastronomic scene.
– Visit the Bali Safari and Marine Park and observe exotic animals in their natural habitats. Embark on a safari journey, get up close to wildlife during animal encounters, and witness thrilling animal shows showcasing the intelligence and agility of various species.
– Discover the unique underwater sculptures at the USS Liberty Shipwreck in Tulamben during a diving expedition. Dive into the crystal-clear waters and explore the marine life surrounding the sunken ship, including vibrant corals, tropical fish, and occasional encounters with sea turtles.
November
– Take part in the Tumpek Landep festival, celebrating the blessings of metal objects and technology. Witness traditional ceremonies held at temples, where locals present offerings to honor and seek blessings for their vehicles, tools, and machinery.
– Explore the lush landscapes of Bali on a cycling tour through the countryside and rural villages. Pedal along scenic routes, interact with friendly locals, visit traditional Balinese homes, and witness the island's traditional agricultural practices.
– Visit the stunning Pura Ulun Danu Bratan, a temple set on a picturesque lake in Bedugul. Admire the temple's unique architecture, surrounded by misty mountains and serene waters, and capture stunning photographs of this iconic landmark.
December
– Enjoy the festive Christmas and New Year celebrations at various resorts, restaurants, and beach clubs. Indulge in festive dinners, lively parties, and dazzling firework displays while soaking up the joyous holiday atmosphere.
– Shop for unique handicrafts and souvenirs at local markets like Ubud Art Market and Sukawati Art Market. Browse through an array of traditional crafts, including intricately carved woodwork, beautiful textiles, handmade jewelry, and unique art pieces.
– Discover Bali's marine life through a snorkeling or diving trip to the vibrant reefs of Menjangan Island. Dive into crystal-clear waters, encounter a rich variety of coral formations and tropical fish, and be amazed by the underwater beauty of this protected marine sanctuary.
Join our community of keen travellers, wildlife enthusiasts and adventure seekers.