When choosing a honeymoon destination, Portugal is a top contender—known for its stunning Mediterranean coastline, lush mountain landscape, and vibrant cities filled with history, culture, and delicious food. In Portugal, you can explore ruins, wander through old towns, and admire the incredible architecture.
Here are some tips to make sure you'll be having the best time possible on your romantic getaway:
1. Choose a Romantic Hotel
When choosing where to stay in Portugal for your honeymoon, a romantic hotel is always the way. Look for hotels with cozy rooms, private pools, and views of the city or sea. These little touches will help set the tone for your memorable getaway.
Staying in a romantic hotel will allow you to enjoy all of Portugal's amenities and attractions and experience a different side of the country than when on vacation. Some of their deals also offer honeymooners ways to save money.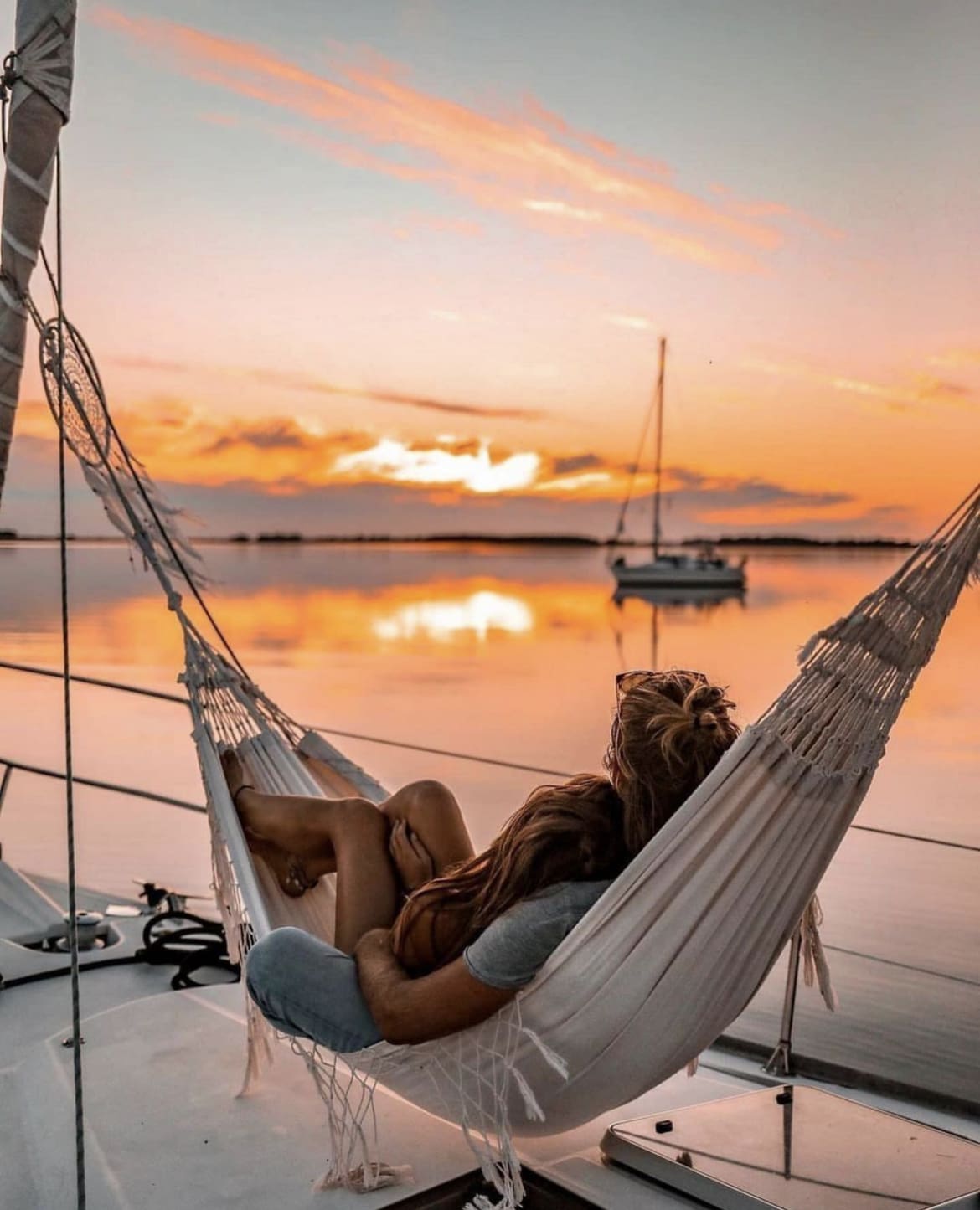 2. Explore Portugal's Natural Wonders
Portugal has some of the most incredible natural scenery, ranging from stunning beaches and mountains to ancient forests and charming villages. Make sure you take time to explore these wonders! Hiking through apple orchards, taking a stroll through a vineyard, or swimming in the warm waters of the Atlantic are great ways to get in touch with nature in Portugal.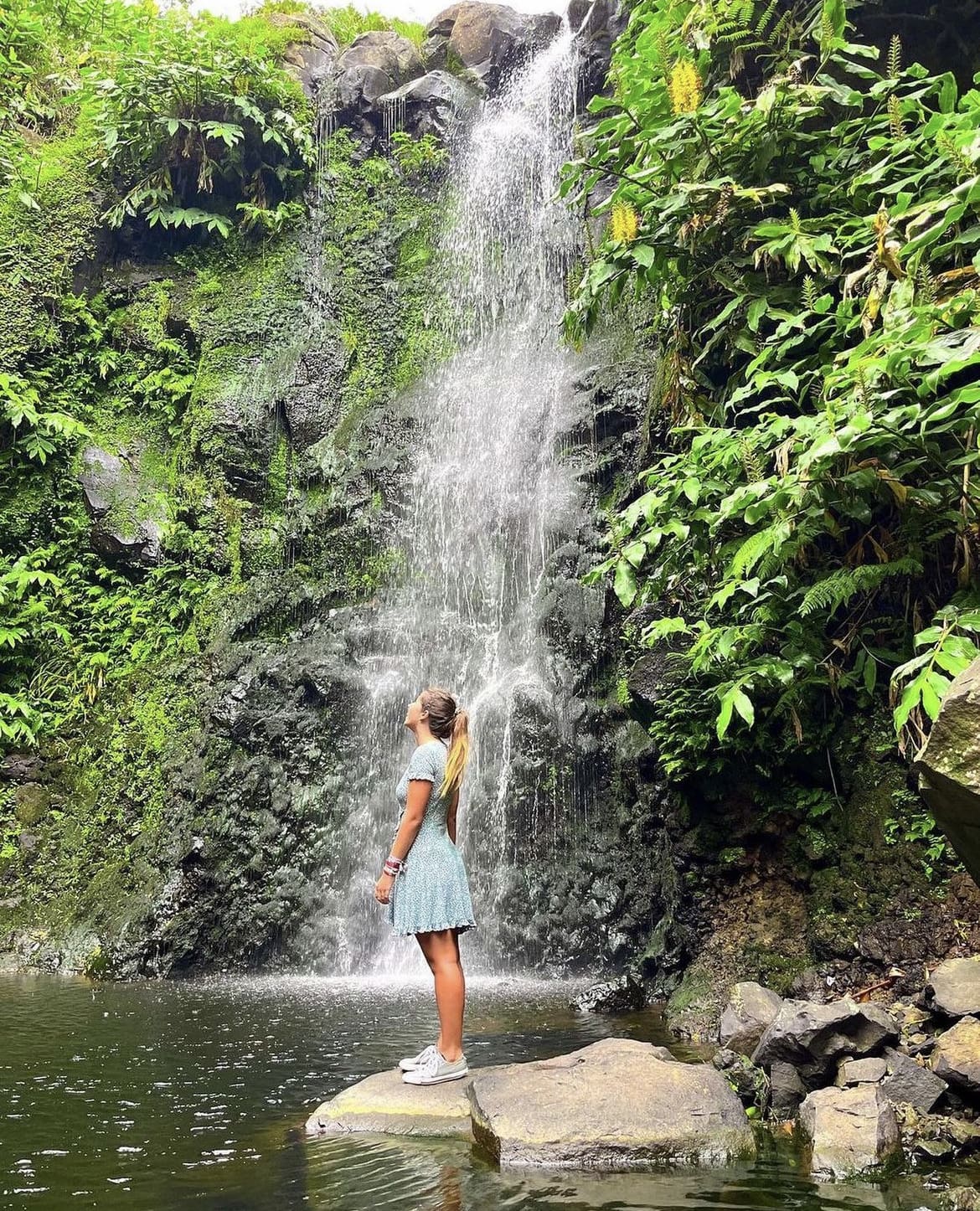 3. Take a Hot Air Balloon Ride
For an extra-special experience in Portugal, take a hot air balloon ride! This is the perfect way to get breath-taking countryside views while reconnecting with your partner. The hot air balloon ride is available in several places in Portugal, and they are known to be a romantic adventure that will make your honeymoon even more memorable. You can find them at places like Alentejo, Douro Valley, and the Azores. Each place has unique scenery that you should take notice of.
4. Enjoy Delicious Portuguese Cuisine
No trip to Portugal would be complete without sampling the country's delicious cuisine. From hearty traditional dishes like cataplana and bacalhau to more contemporary options like seafood and steak, there is something for everyone in Portugal. Make sure to try a few of their famous regional dishes, including bifanas (pork sandwiches) and arroz de pato (duck rice). Some of their traditional dishes, like the cataplana, have a unique cooking style that you should experience. These foods are served with superb local wines, making for a truly romantic and delicious meal.
5. Take Part in Cultural Events
Portugal is full of culture and history, making it a fantastic destination for honeymooners who want to learn more about the country. There are many events all year round, from music festivals and art exhibitions to theatre performances and traditional markets. You can also visit historical sites such as castles, churches, and museums to understand the country's history better. Lovers will love participating in some of these cultural events, as they will be sure to create a unique and memorable honeymoon experience.
6. Attend a Fado Performance
Fado is a traditional style of Portuguese music that dates back to the 18th century. It's characterized by its sad lyrics, passionate performances, and unique instruments like the classical guitar and mandolin. Attending a live performance of Fado is a great way to get in touch with Portugal's culture and make your honeymoon even more romantic. Look for concerts in Lisbon, where you can find some of the best Fado singers. Doing this will make your honeymoon even more unique and will be an experience you will never forget.
7. Take Long Walks on The Beach
Portugal's stunning beaches are the perfect destination for a romantic getaway. With so many beaches to choose from, you can take long walks along the shoreline and soak up the stunning views of the Atlantic Ocean. While enjoying your time on the beach, don't forget to stop by some of Portugal's charming fishing villages, which offer great food, souvenirs, and some of the friendliest folks you'll ever meet. Taking long walks on the beach is the best way to enjoy your honeymoon in Portugal and reconnect with each other.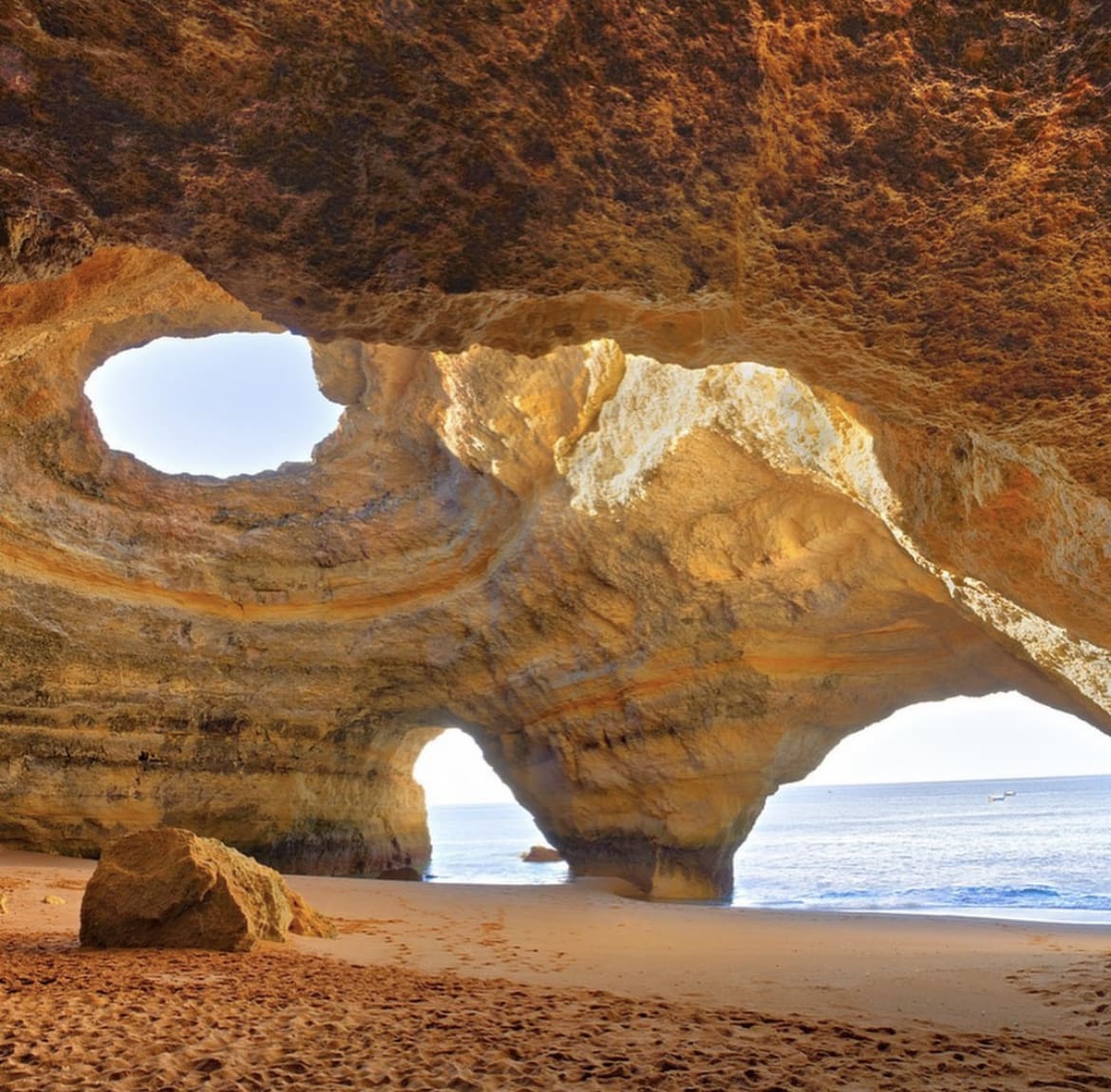 8. Enjoy the sunset from a viewpoint
Portugal offers some of the most lovely sunsets in the world, and it is best to experience them from a vantage point. There are many spectacular places to watch the sunset, such as Cabo da Roca, Alto do Moinho Viewpoint, and Miradouro de Santa Catarina. Watching the sunset over the Atlantic will be a fantastic experience you can share with your partner. The views from these locations are breathtaking, creating the perfect atmosphere for a romantic night out.
9. Visit Beautiful Gardens
Portugal is home to some spectacular gardens perfect for a romantic day out. Whether it's the gorgeous gardens of Quinta da Regaleira or the stunning terraced gardens of Sintra, Portugal has something for every type of couple. Spend a day wandering around these beautiful gardens and exploring the grounds, discovering hidden gems along the way. Enjoying nature together is one of the great ways to make your honeymoon even more special.
10. Go on a Wine Tasting Tour
Another way to celebrate your honeymoon is going on a wine-tasting tour. Portugal is home to some of the best wines in Europe, so why not take advantage of and explore their vineyards? You can find some great tours that will take you around the countryside and sample some of Portugal's finest wines. You'll get to learn about the different varieties and their history and production methods. Plus, you'll be able to soak up some of the most stunning scenery Portugal offers.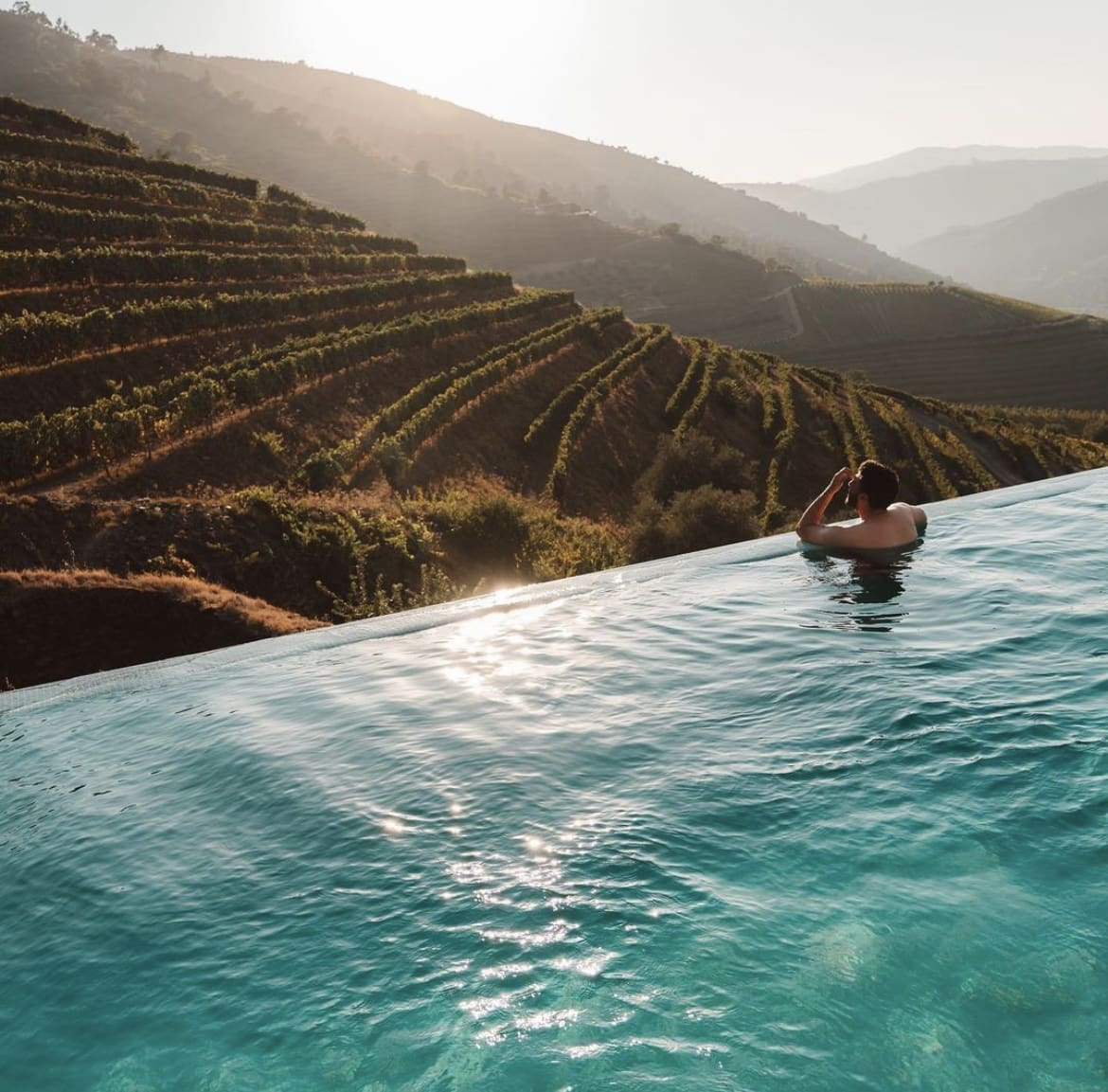 11. Explore the Azores
The Azores are a group of nine volcanic islands located off the coast of Portugal. The beauty of these islands is something you won't find anywhere else in Europe, and they make for an excellent honeymoon destination. From stunning beaches to trekking through mountains, there is plenty to explore. Plus, the people here are amiable, and you can find some of the best seafood dishes in Portugal. Exploring the Azores is sure to make your honeymoon even more special.
12. Relax and Unwind in Hot Springs
For many couples, a honeymoon is about relaxation and taking time away from the everyday life's hustle and bustle. Portugal has excellent hot springs where you can relax together, allowing plenty of peace. Enjoy soaking up the warm water while gazing at stunning views of the surrounding landscape. This is a great way to unwind and spend quality time with your partner on your honeymoon.
13. Take a Cooking Class
Another way to make your honeymoon in Portugal even more remarkable is to take a cooking class. Learning to cook some of Portugal's traditional dishes together is a great way to get closer and bond over something new. Plus, you'll get to sample some delicious local delicacies while learning the traditional preparation methods. Once you take the class, you'll have a new skill to show off when you get home!
14. Go Glamping
Glamping is becoming increasingly popular in Portugal and offers couples a great chance to bond while on their honeymoon. Spend some time enjoying nature without sacrificing any of your creature comforts. You can find gorgeous places to glamp, such as vineyards or private beaches. This is the perfect way to get some relaxation while still being able to explore the country.
15. Visit a Local Market
Visiting a local market is one of the best ways to gain insight into Portuguese culture truly. You can find some great local produce and artisanal products at the famous Time Out Market in Lisbon or a smaller market in the countryside. You can wander around, sampling the different dishes on offer and taking some souvenirs home with you. It's a great way to explore the culture of Portugal together.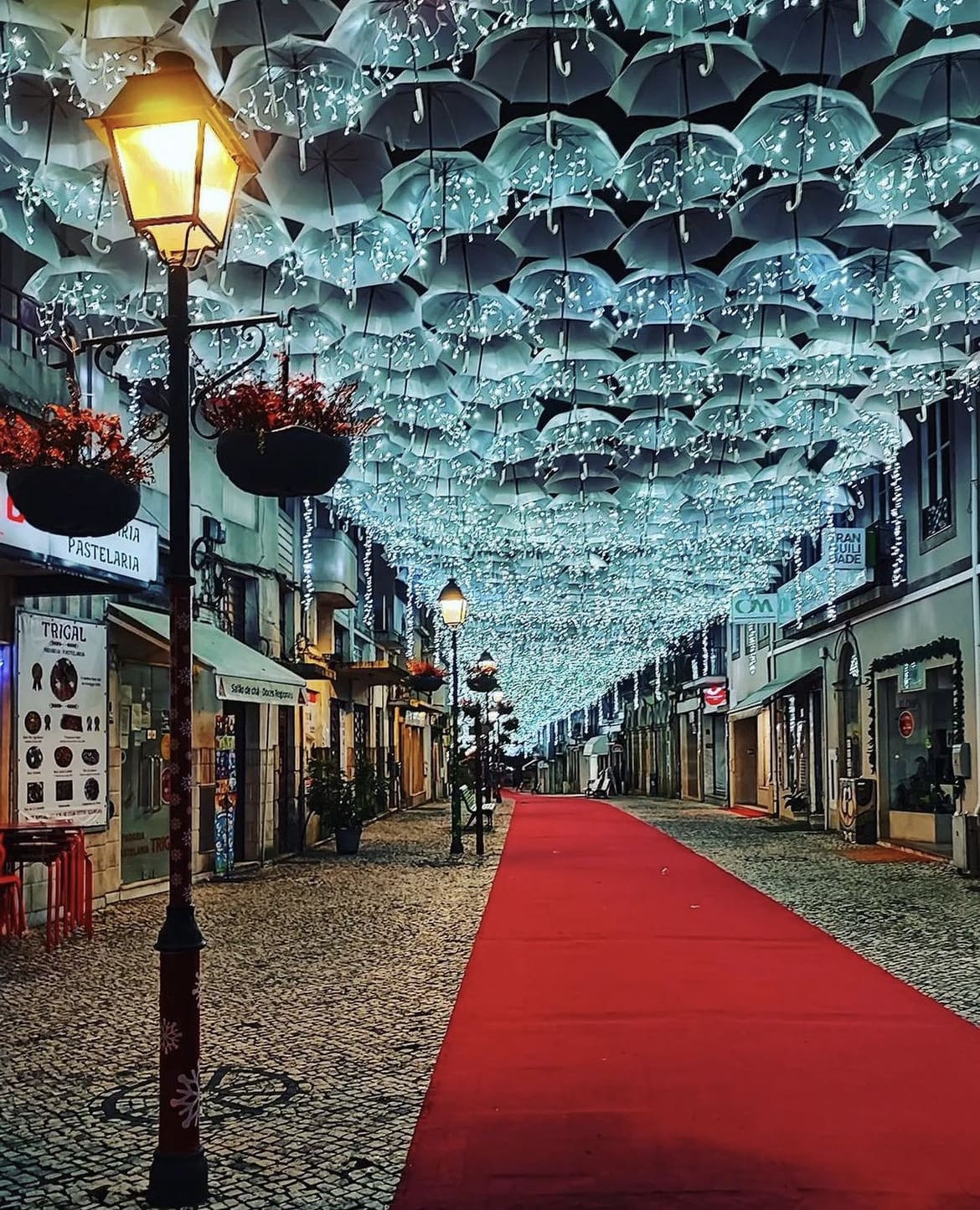 The best time of year to travel to Portugal
If you are thinking of the best time to visit Portugal, it depends on where you plan and what you want to do. Honeymooners may want to see it during the spring or autumn months (March-May and September-November) during milder weather conditions with less rainfall. If you're looking to explore Portugal's beaches, then summer (June-August) is an excellent time, although it can be hot and humid in some areas. Winter (December-February) is a great time to visit major cities like Lisbon and Porto, as temperatures are more relaxed and often cultural events occur. Whichever time of year you visit, Portugal will impress you with its beauty and culture!
How to get to Portugal?
Portugal is a popular tourist destination, with many airlines offering direct flights from the UK and other European countries. You can also get to Portugal by ferry or train from within Europe. Several international airports in Portugal offer connections to major cities worldwide, such as Lisbon, Porto, and Faro. You can take a domestic flight or train to your destination. You can also rent a car, allowing you to explore the country at your own time and convenience.
Places to stay when in Portugal
Portugal has a great selection of accommodation options to choose from. If you're looking for luxury, try one of Portugal's five-star hotels or resorts. For something more affordable, there are plenty of guesthouses and hostels in all the major cities. Airbnb is also popular, with properties ranging from city apartments to rural villas.
Here are some of our top picks:
Five-star hotels or resorts in Portugal
Vila Joya
Located on the Algarve coast, this luxurious resort offers stunning views of the Atlantic Ocean. It is an excellent choice for a romantic honeymoon, with its fine dining restaurant and spa—the best choice for luxury accommodation in Portugal.
Pousada de Sagres
This stunning pousada is located on the cliffs, where you can see the Atlantic Ocean. It offers breathtaking views and luxurious rooms with private balconies. A serene getaway where you can laze around and take in Portugal's stunning South Coast.
Altis Grand Hotel
This five-star hotel is situated in the heart of Lisbon, close to all the attractions. It has modern rooms with luxurious amenities and excellent service. If you're considering a nice place to stay close to all the excitement but still comfortable, then Altis Grand hotel is the one.
Guesthouses and Hostels in Portugal:
Casa de São Mamede
This guesthouse is located in the heart of Lisbon, close to all the attractions. It offers comfortable rooms and a friendly atmosphere. The perfect guesthouse if you are looking for a budget-friendly option while still enjoying all of Lisbon's offers.
Charming Bed & Breakfast
This small, family-run bed & breakfast is located in the hills of Sintra. It offers cozy rooms and a delicious breakfast each morning—the perfect place for those looking to experience the beauty of Portugal in a quaint, rural setting.
The Lisbonaire Hostel
This hostel is perfect for you if you're looking for an excellent place to stay near all the fun in Lisbon. This hostel is ideal for you! It has cozy rooms and great staff, so you'll feel at home.
Airbnb Properties in Portugal
Luxury Villa with Pool
This luxury villa is situated in the Algarve, overlooking a stunning golf course. It has five spacious bedrooms and a large pool with beautiful countryside views. The perfect place for those looking to holiday in luxury!
Casa Azul
Situated in the center of Lisbon, this gorgeous house is near all the best landmarks. It has two bedrooms, a small garden, and an outdoor terrace. The perfect place if you want to experience the local lifestyle while still enjoying all Lisbon offers.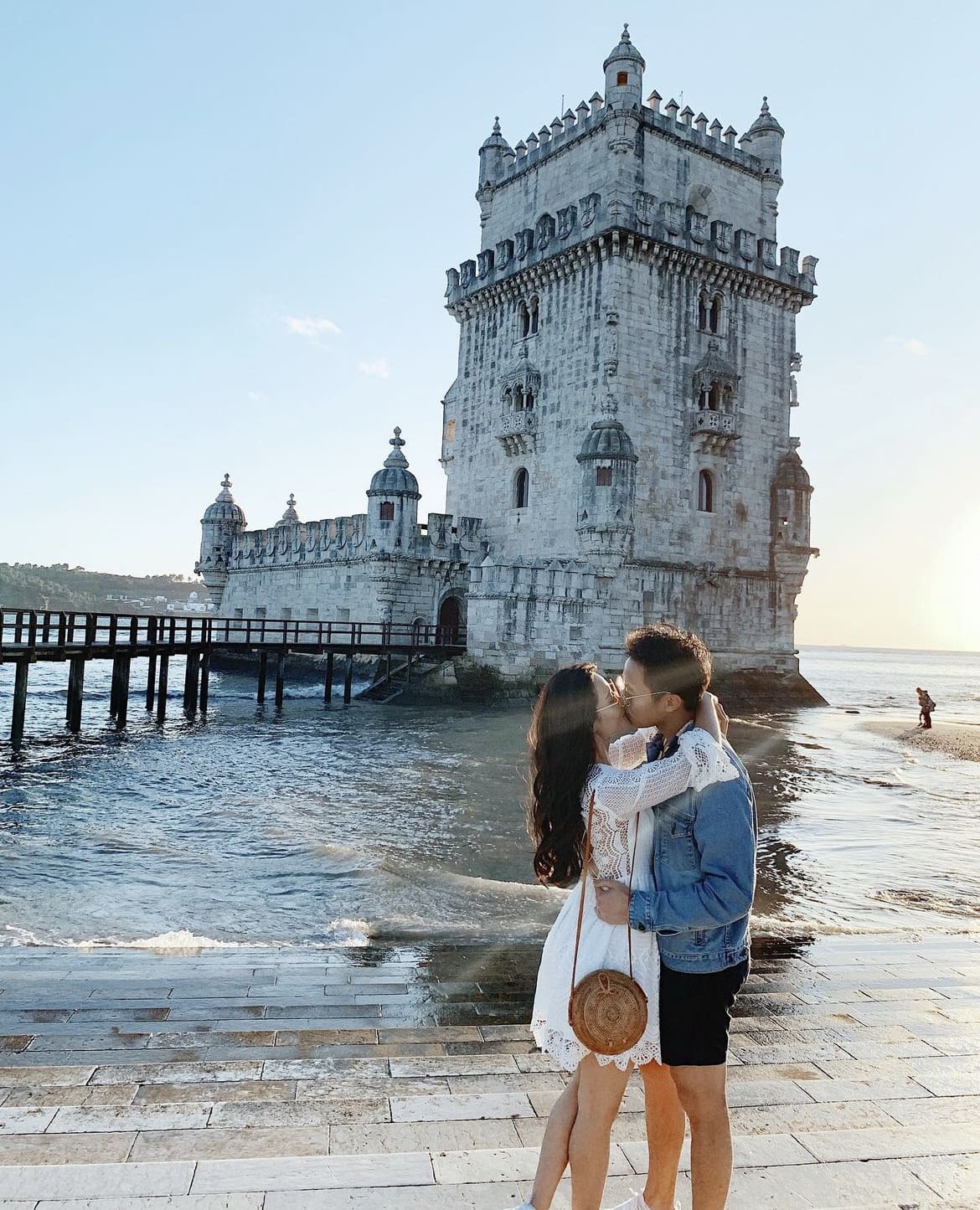 Conclusion
Choosing Portugal as your place for your honeymoon is a wise decision because of its natural beauty, romantic atmosphere, modern amenities, and excellent service. There are more things to do in Portugal, such as enjoying the stunning beaches and other attractions, visiting cities like Lisbon and Porto, exploring the countryside, trying local cuisine, and much more. Also, several hotels and guesthouses offer luxurious accommodation options to suit any budget. Airbnb properties in Portugal provide a unique experience for those looking for something more rustic and authentic. No matter your choice, your honeymoon in Portugal will be an experience you tattooed in your heart.
Join our community of keen travellers, wildlife enthusiasts and adventure seekers.