The Azores in Portugal is one of the most beautiful island destinations in the world, with some of the finest beaches in all of Europe.
The little-known archipelago isn't on top of everyone's list when talking about beaches, but it should be! The islands boast countless stunning shorelines complemented by amazing scenery, nature, seclusion and adventure.
For those looking to explore this picturesque Portuguese destination, we've made a list of the 15 best beaches in the Azores, from Praia De Santa Barbara to Praia de Agua d'Alto and Faja Grande.
The Best Beaches in Azores, Portugal
1. Praia de Santa Barbara
Praia De Santa Barbara is one of the largest beaches on Sao Miguel Island, its black sands stretch for just over a mile (1 km), and the incredible ocean waves are one of its biggest attractions. This means that it is a great place for swimming and surfing.
During the summer months between June and September, the beach becomes flooded with surfers who take advantage of the great weather conditions. Don't worry about bring your board along if travel doesn't allow, as they can be rented from a beach kiosk.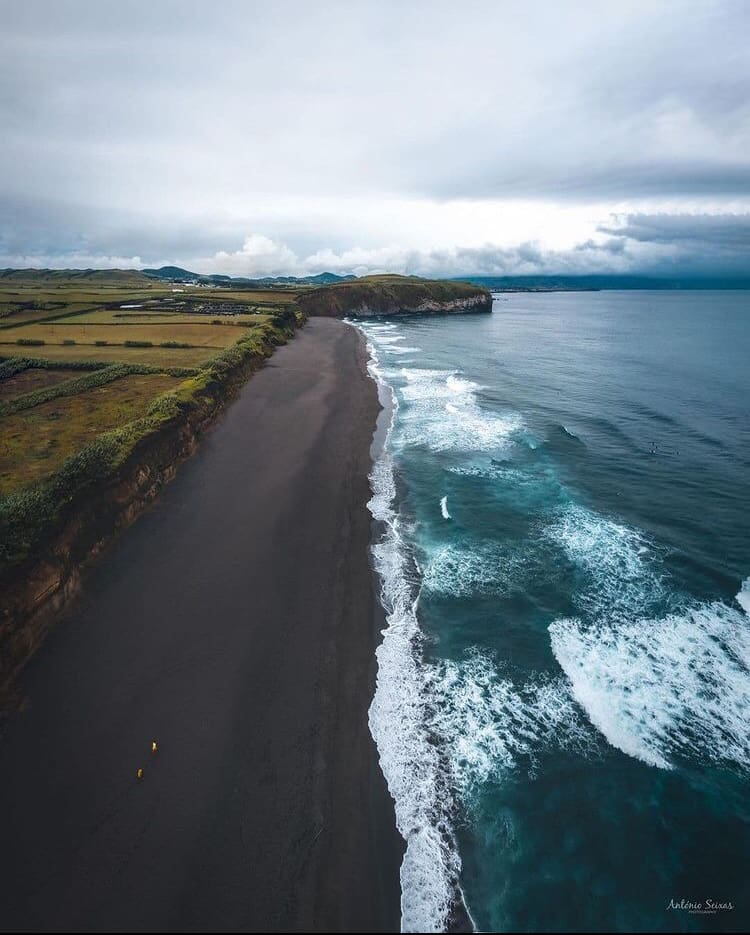 2. Praia de Fogo
Praia de Fogo is one of the best beaches in the Azores, Portugal for a relaxing getaway with its lush, green mountainous backdrop. Also known as Ribeira Quente, the beach is located about 4.5 miles (7 km) away from the famous Furnas Village.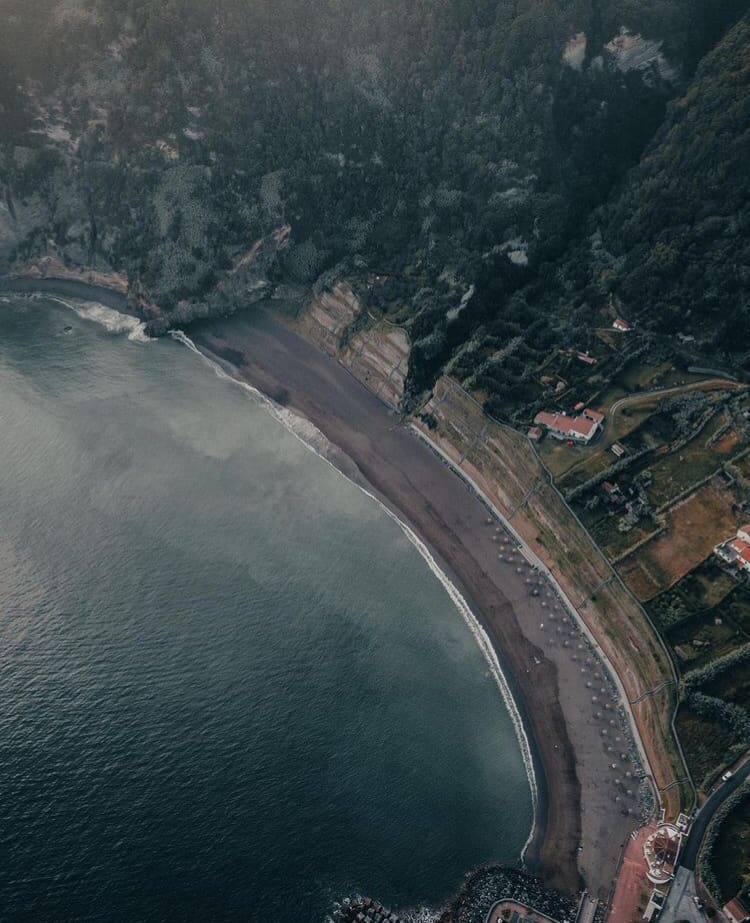 The most unique thing about Praia de Fogo is the water temperature; when you walk intothe water you will immediately notice its warm temperature – ideal for a romantic evening dip under the stars). This natural phenomenon is caused by underground hydrothermal springs heating the water above.
3. Praia dos Mosteiros
Praia dos Mosteiros, which is also casually known as the Monastery Beach in English, is a nice beach for those who are looking for a secluded beach experience.
It is one of the least crowded beaches on the Azores, so it is also a good place to spend time with your loved ones. It is also an ideal location to take some epic Instagram photographs with its black sands, natural pools, and volcanic rock formations in the background.
The setting also makes for gorgeous sunset scenes.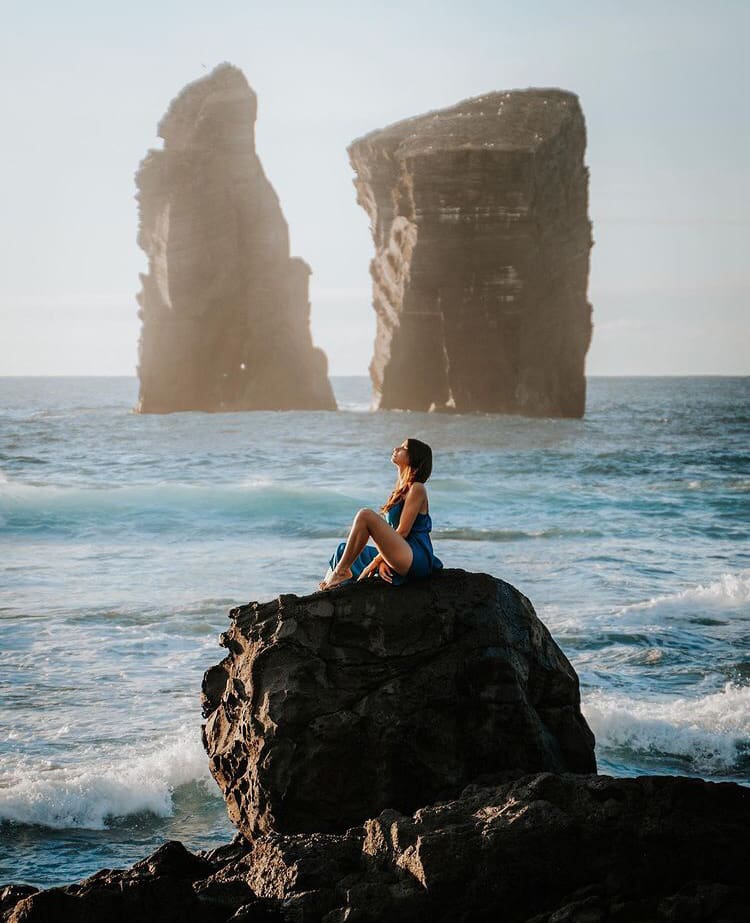 4. Praia do Almoxarife
Praia do Almoxarife is another one of the best beaches in the Azores, Portugal especially for those who are travelling with young children.
This is because it is a lovely family-friendly beach destination with lots of things to do, where you can even find lifeguards who watch over swimmers unlike the other beaches on the Azores. You can also enjoy the stunning scenery provided by the nearby islands, particularly Pico Island.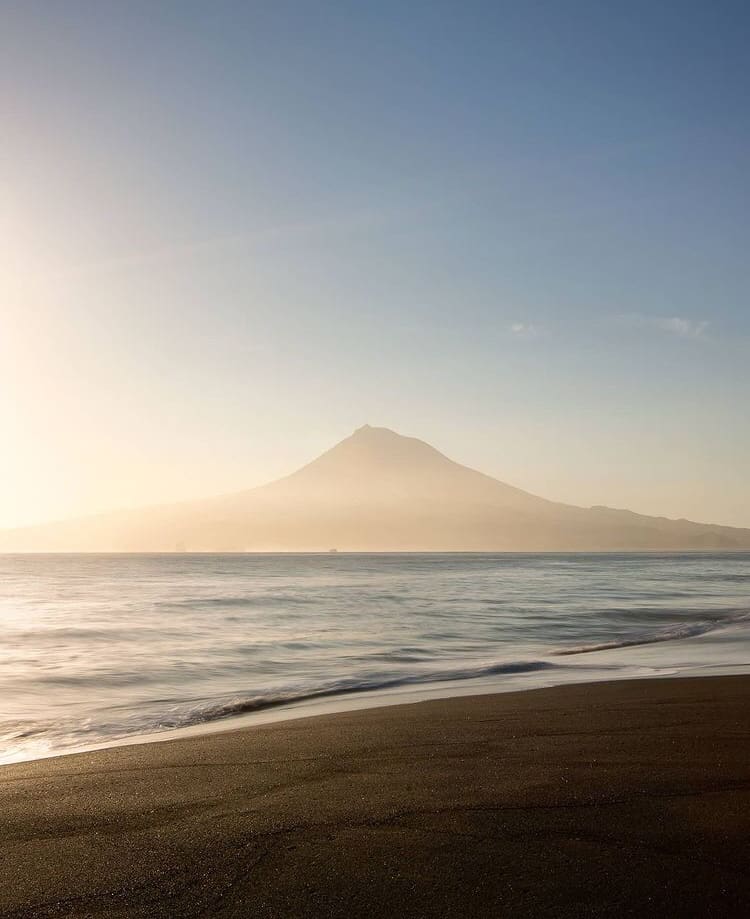 5. Praia de Agua d'Alto
Praia de Agua d'Alto is one of the most popular beaches located in the Vila Franca do Campo of Sao Miguel Island, particularly during the summer months.
If you're more of an active traveler then this might be the best place for you, thanks to the wide variety of water-based activities like boating, diving, fishing and swimming.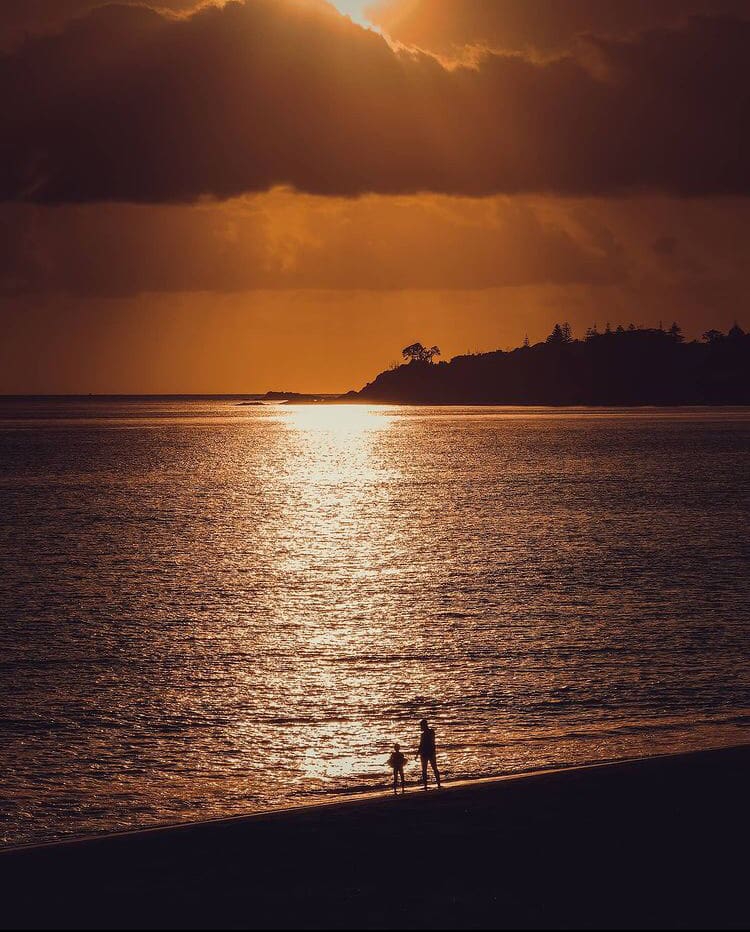 6. Praia Da Viola
Praia da Viola is a one-of-a-kind beach when compared to other beaches on the Azores because it can only be accessed by foot via a hiking trail.
The hiking trail to Praia da Viola starts at the northern coast of Sao Jorge Island, and connects the two villages – Lomba da Maia and Maia. Start from the Church Igreja Nossa Senhora do Rosário and follow the directions for about 15-20 minutes until you reach the beach.
Due to its isolated location, this beach is a great spot for couples looking to have a romantic dip in calm blue waters while enjoying the breathtaking scenery of the surrounding mountains.
7. Praia Formosa
Praia Formosa is another one of the best beaches in the Azores, Portugal and it is located on Santa Maria Island.
Now if you're looking for a reason why, you don't need to search too hard! It is widely known as the loveliest beach on all of the islands thanks to its golden-brown sands and clear blue waters. When almost all the other beaches on the islands have black sand, this is one of the few lined with a more natural looking, pristine coastline.
You can also visit the São João Baptista Fort while here. This is a 15th-century fortification that was originally built to protect the island from the rough ocean swells.
8. Praia da Riviera
Praia da Riviera is said to be the cleanest beach in the Azores, so for those who are very conscious of the state of the water and its surroundings, this might just be the perfect beach for you.
These crystal clear waters make for some of the most gorgeous swimming conditions for a family day at the beach.
Praia Da Riviera, is also a great place to do some birdwatching as it provides a home to a high concentration of bird species both local and migratory.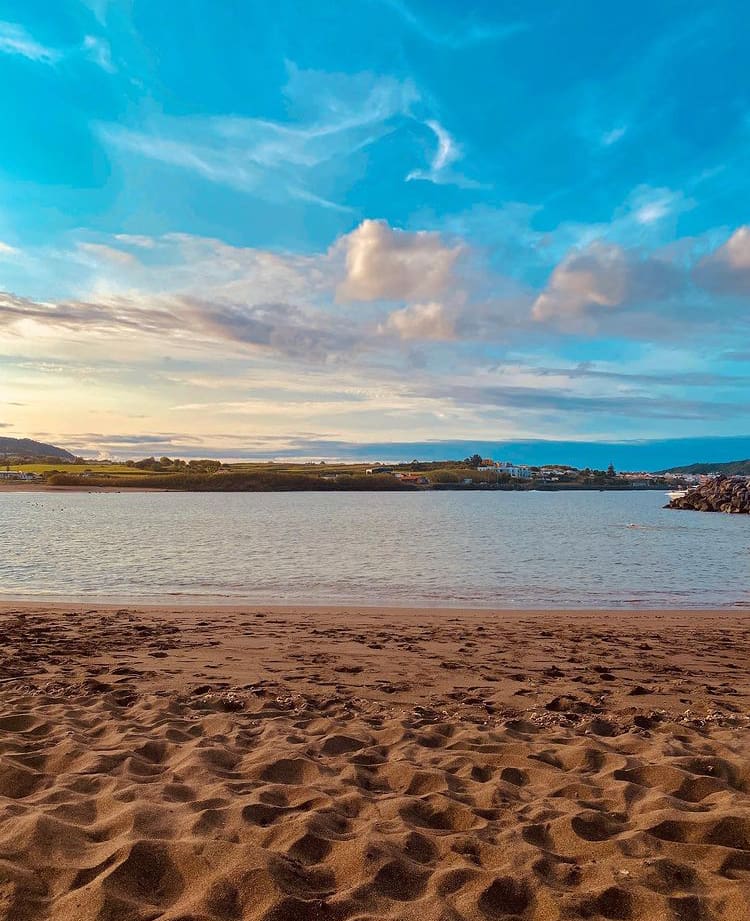 9. Faja da Caldeira de Santo Cristo
Another popular place for nature lovers, Faja da Caldeira de Santo Cristo can be accessed by a moderately challenging hike along Sao Jorge Island.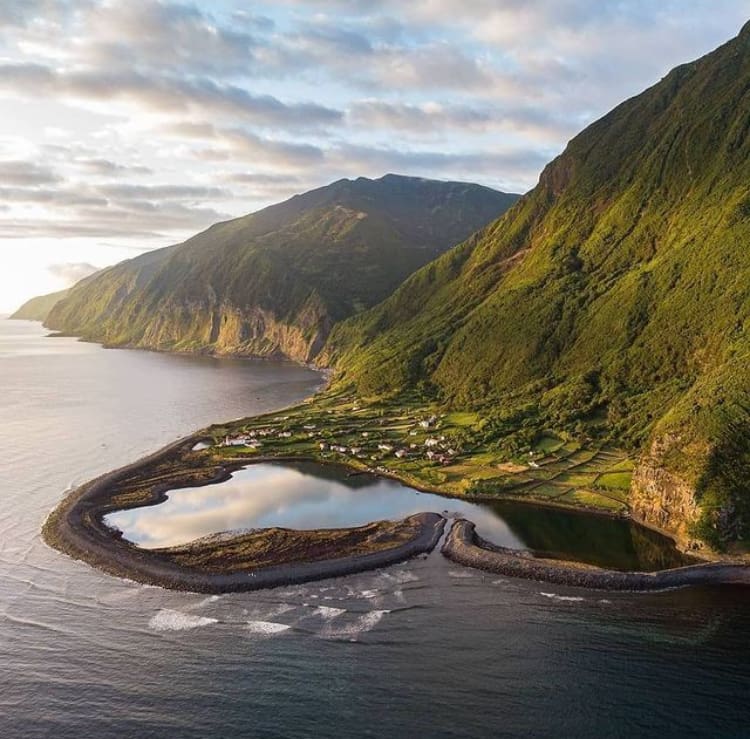 The hike starts from Eolic Park of Serra do Topo, and passes through Faja da Caldeira de Santo Cristo which is filled with glorious landscapes, sea views, and lush green scenery. Ultimately you will reach Fajã dos Cubres.
The hike covers a distance of 6 miles (10 km) and takes about 3-4 hours to complete depending on your fitness level. It is recommended for you to be well prepared with plenty of water, snacks, hiking boots and appropriate clothing.
10. Praia dos Biscoitos
Praia dos Biscoitos on Terceira Island is one of the best beaches in the Azores, thanks to its unique location and awesome natural rock pools.
The view is quite picturesque with the volcanic landscape making up a variety of natural swimming pools. Make sure to check the tide before you go swimming because the waves can get a little rough.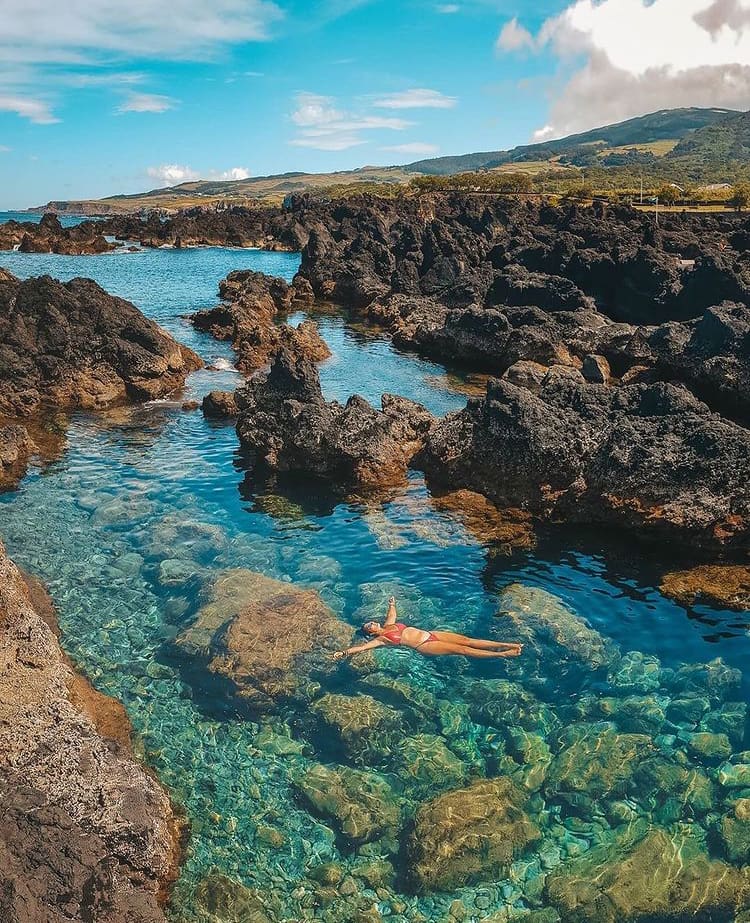 11. Cais da Silveira
Cais da Silveira is a man-made beach that is located on the Terceira Island of the Azores. It is a great place to for swimming and snorkelling.
The turquoise blue waters are a real eye-catcher and other than the concrete dock, there is nothing that would make you think the beach was man-made. Overall the area has a very natural feel, so much so that it's even a favourite among the locals.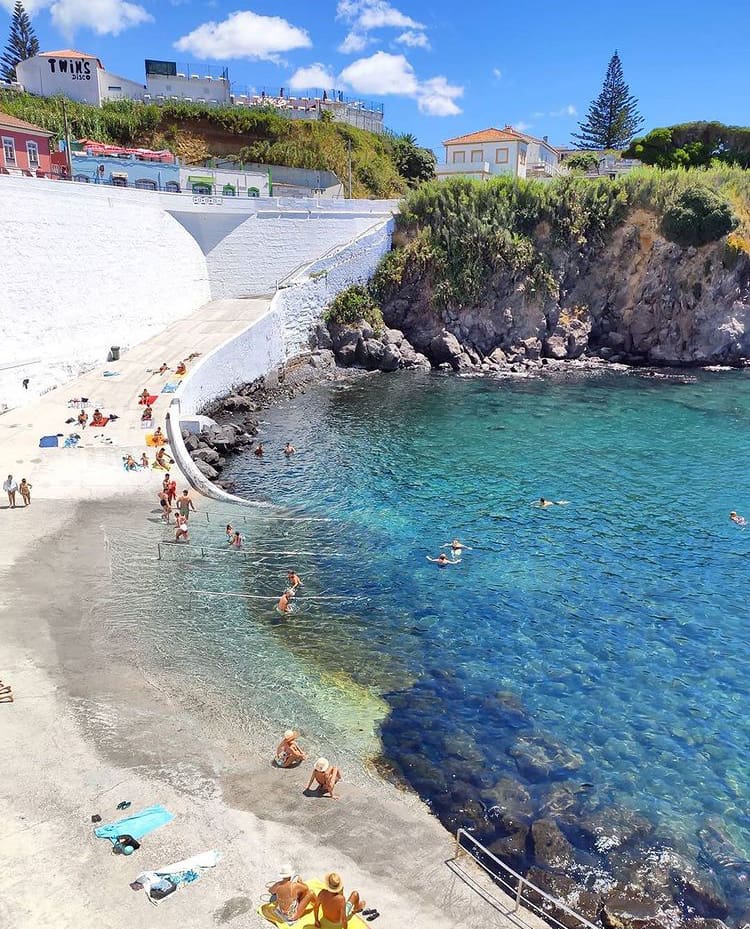 12. Faja Grande
Faja Grande is another fascinating beach located on Flores Island, and therefore is also considered one of the best beaches in the Azores, Portugal.
Believe it or not, it is so secluded that sometimes you can spot wildlife that is found nowhere else other than Flores Island!
It is also a great place for hiking, scuba diving and swimming. But if you're not looking to do anything physical while on vacation, you can simply enjoy the turquoise blue waters and the flawless beach set among a scenic backdrop and volcanic peaks.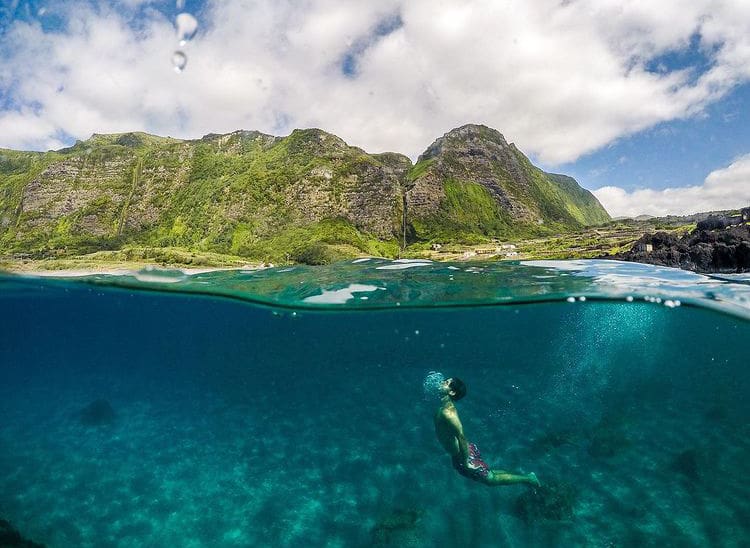 13. Praia do Porto Pim
Praia do Porto Pim is another stunning beach in the Azores, the only one of its kind with white powdered sands and clear blue waters. Here you can enjoy kayaking, paddleboarding and swimming.
It is also the first place where the residents of Faial Island built settlements, and you can still see evidence of this in the Port Town of Horta.
Other attractions include the Whaling Station, Dabney's House and Santa Cruz Fort.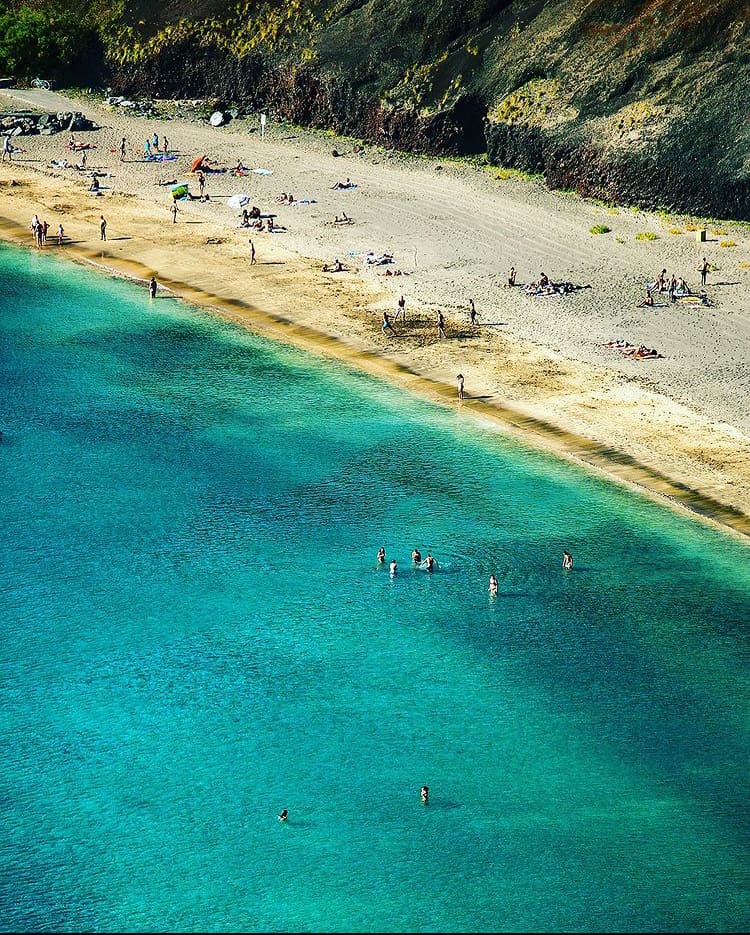 14. Praia do Barro Vermelho
Praia do Barro Vermelho is another one of the best beaches Portugal's Azores, especially if for a family vacation.
It is located on Graciosa Island which is a little but beautiful island that provides a home to the only red sand beach in the Azores archipelago.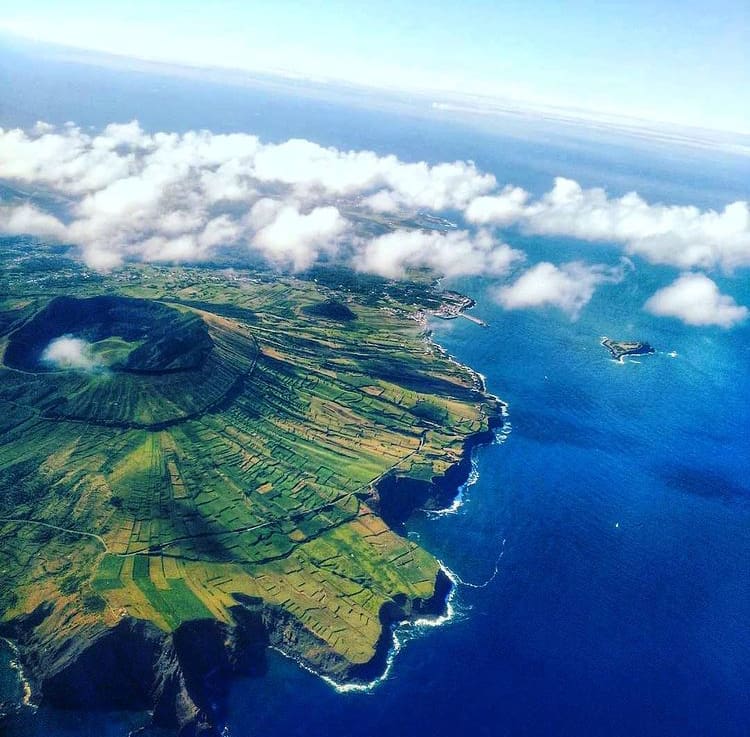 The beach is very small when compared to other well-known stretches of sand, but is considered to be the greatest in terms of bathing and swimming facilities. It also boasts natural pools which are completely safe and accessible via concrete pathways.
The beach is ideal for a picnic with the kids, they will definitely love to play in the sun and sand while you kick back and relax.
15. Sao Lourenco Bay
Sao Lourenco Bay, with its unique horseshoe shape, is another perfectly protected place to enjoy some beach time in the Azores.
It's a quite large bay area located on Santa Maria Island, and as far as the eyes can see, you will notice that the colour of the water changes from blue to deep blue and then turquoise to emerald green.
The Sao Lourenco Bay is also a designated nature reserve, and it provides a safe home to the only native animal in the Azores, known as the grotto. You can also do some birdwatching when you are here.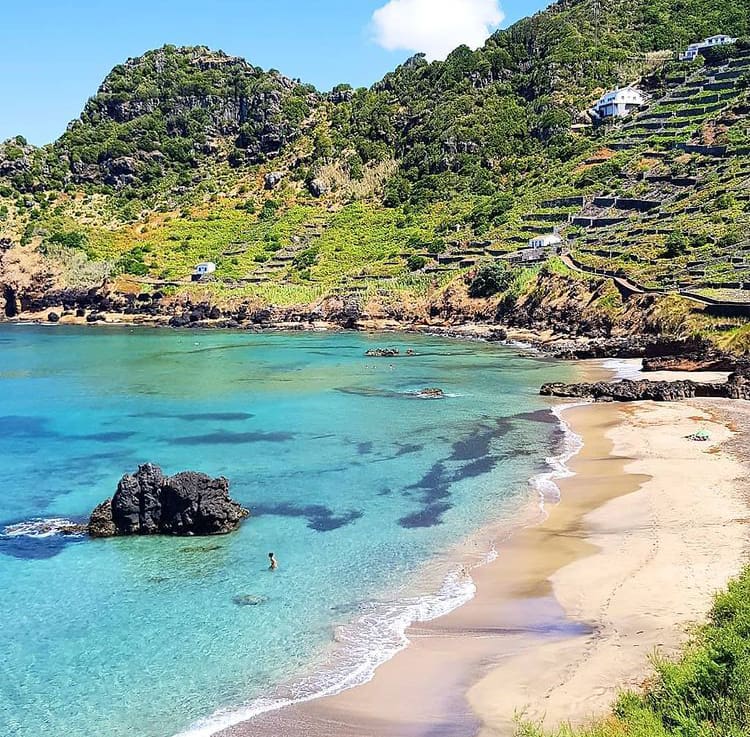 Join our community of keen travellers, wildlife enthusiasts and adventure seekers.