Welcome, young and adventurous travellers, to the land of boundless excitement and natural wonders—New Zealand! If you're seeking an adrenaline-fueled escape or a thrilling exploration of untouched landscapes, you've come to the right place.
From the geothermal wonders of Rotorua to the breathtaking fjords of Milford Sound, and the heart-pounding adventures of Queenstown, New Zealand beckons you to embark on an extraordinary journey.
This list of the 50 best things to do in New Zealand is tailor-made for those who crave adventure, seek adrenaline rushes, and yearn to immerse themselves in the beauty of nature.
Get ready to unleash your inner explorer as we guide you through an unforgettable odyssey in the stunning landscapes of Aotearoa. Brace yourself for an epic adventure like no other!
The Best Time to Visit New Zealand
New Zealand's diverse climate and stunning landscapes offer unique experiences throughout the year. Here's a brief guide to help you determine the best time to visit based on your preferences:
1. Summer (December to February): This is the peak tourist season in New Zealand, thanks to warm temperatures and longer daylight hours. It's an ideal time for outdoor activities like hiking, beach visits, and water sports. However, popular attractions can be crowded, and accommodation prices may be higher. Be sure to book in advance.
2. Autumn (March to May): Autumn brings mild temperatures and beautiful foliage, making it a fantastic time to explore New Zealand's landscapes. The crowds begin to thin, and prices become more affordable. It's a great season for hiking, wine tasting, and enjoying cultural events like harvest festivals.
3. Winter (June to August): Winter offers a unique experience in New Zealand, especially for snow enthusiasts. The ski fields in the Southern Alps come alive, attracting skiers and snowboarders. Queenstown and Wanaka become winter wonderlands. If you're not into winter sports, you can still enjoy hot pools, stunning winter landscapes, and cozy evenings by the fire.
4. Spring (September to November): As spring arrives, New Zealand bursts with vibrant colors and new life. The weather begins to warm up, and the crowds are still relatively low. It's an excellent time for hiking, wildlife encounters, and exploring gardens and parks. Keep in mind that weather conditions can be changeable during spring, so pack layers.
5. Things to Consider: It's important to note that New Zealand's weather can vary significantly between regions. The North Island tends to be warmer and more humid, while the South Island experiences cooler temperatures and snow-capped mountains. Regardless of the season, always pack a waterproof layer and be prepared for sudden weather changes.
Ultimately, the best time to visit New Zealand depends on your interests and the activities you wish to pursue. Each season offers its own unique charm, whether you seek adventure, relaxation, or a blend of both.
Plan ahead, consider your preferences, and get ready for an unforgettable journey through this picturesque country.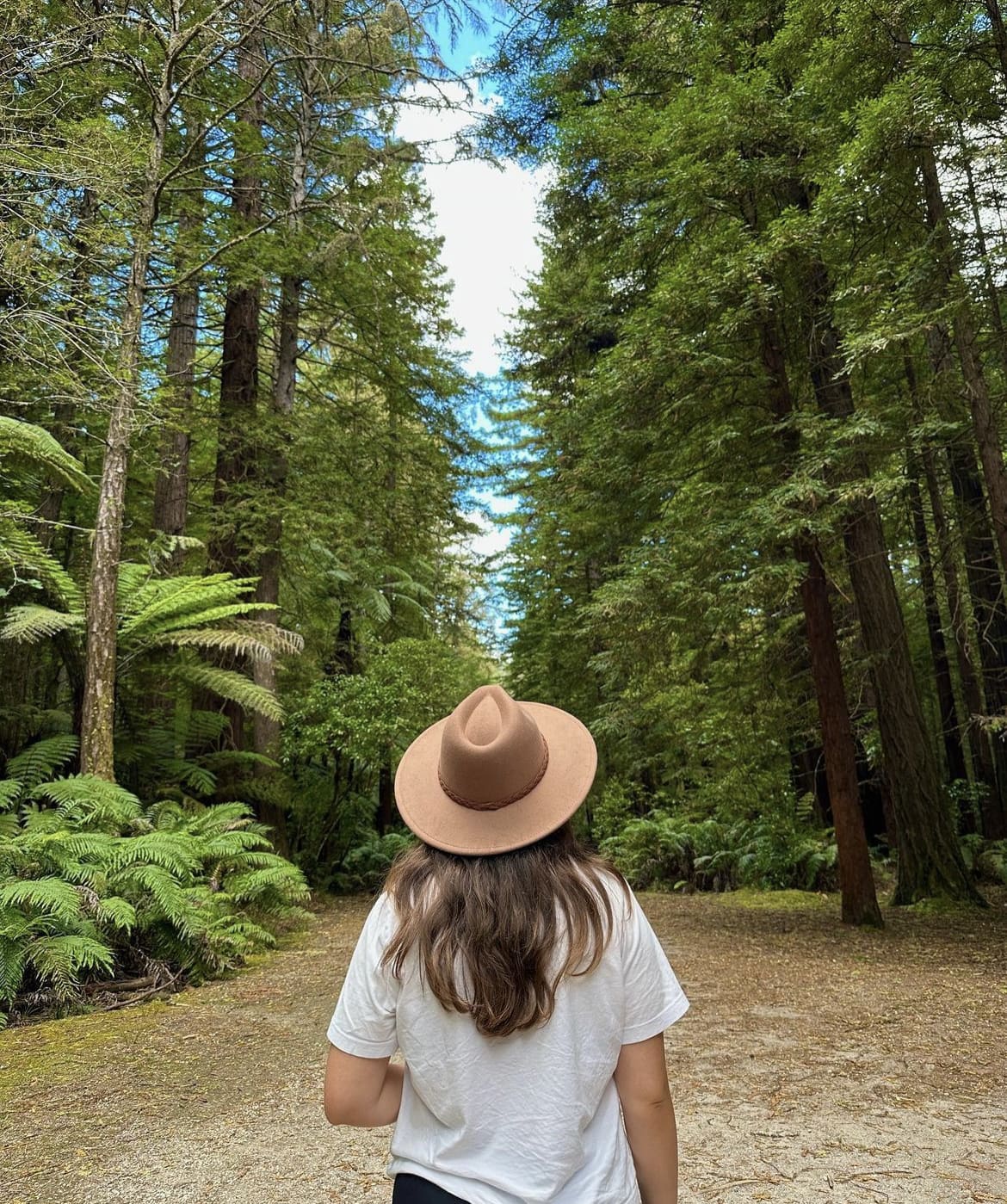 The Best Way to Get Around New Zealand
New Zealand offers several convenient and efficient transportation options for travelers to explore the country. Here are the best ways to get around New Zealand:
1. Renting a Car: Renting a car gives you the freedom to explore New Zealand at your own pace. The road network is well-maintained, and driving allows you to access remote areas and scenic routes. You can choose from a range of rental companies, and it's advisable to book in advance, especially during peak seasons.
2. Campervan or Motorhome: New Zealand is popular for campervan travel, providing both transportation and accommodation in one. This option allows you to enjoy the flexibility of creating your itinerary, and there are numerous campsites and holiday parks across the country with facilities for campervans.
3. Public Transportation: New Zealand has an extensive public transportation network, particularly in major cities like Auckland, Wellington, and Christchurch. Buses and trains operate on regular schedules, making them convenient for city exploration. Intercity buses are also available for travel between cities and towns.
4. Domestic Flights: If you're looking to cover long distances quickly, domestic flights are a convenient option. Air New Zealand and other airlines offer frequent flights between major cities and regional hubs. It's worth noting that booking in advance can often result in better deals.
5. Ferries: If you're traveling between the North and South Islands, taking a ferry across the Cook Strait is a scenic and enjoyable way to go. The Interislander and Bluebridge ferries operate multiple sailings daily, carrying both passengers and vehicles.
6. Cycling: New Zealand offers stunning cycling routes, particularly in regions like Central Otago and Hawke's Bay. You can bring your own bike or rent one from various providers. Keep in mind that some routes may be challenging due to hilly terrain.
7. Guided Tours: If you prefer a hassle-free experience, joining a guided tour is a great option. Whether it's a day tour or an extended trip, guided tours offer transportation, accommodation, and expert local guides who can enhance your experience.
It's important to plan your transportation based on your itinerary, preferences, and the areas you intend to visit. Consider the duration of your trip, the level of independence you desire, and your budget. Regardless of the mode of transportation you choose, New Zealand's stunning landscapes and welcoming atmosphere will make your journey memorable.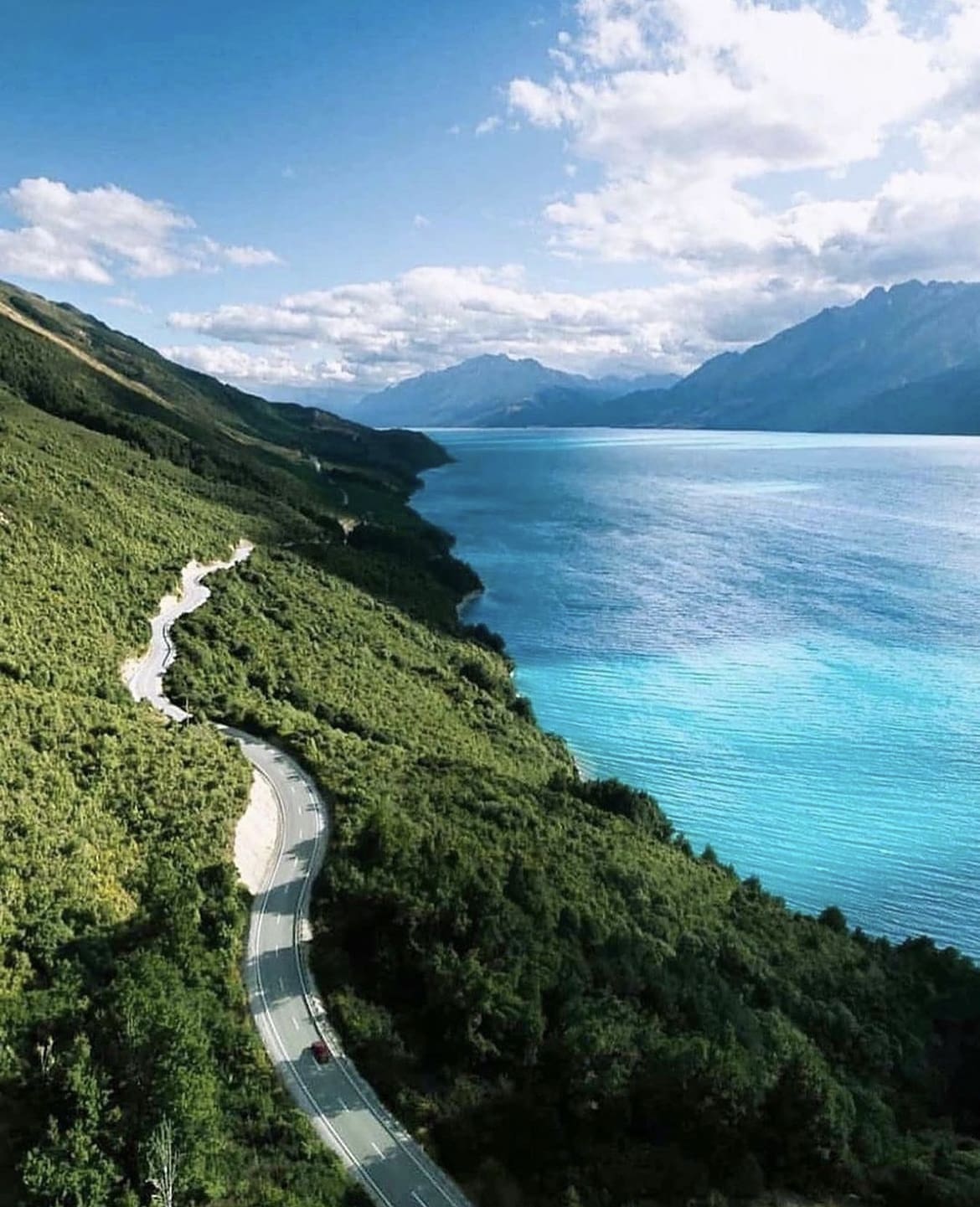 The Best Things to do in New Zealand
Without further ado, here's our list of 50 incredible activities that will get your heart racing and ignite your sense of adventure:
1. Rotorua Geothermal Wonders
Explore the bubbling mud pools, steaming geysers, and natural hot springs in Rotorua. It's a unique opportunity to witness the Earth's raw power up close.
2. Tongariro Alpine Crossing
Strap on your hiking boots and embark on this challenging trek, renowned for its awe-inspiring volcanic landscapes, including emerald lakes and ancient lava formations.
3. Milford Sound Cruise
Immerse yourself in the dramatic beauty of Milford Sound as you cruise through towering fjords, cascading waterfalls, and encounter playful seals and dolphins.
4. Queenstown Bungee Jumping
Feel the adrenaline surge as you take a leap of faith from one of Queenstown's iconic bungee jumping spots. It's an exhilarating experience you won't soon forget.
5. Franz Josef Glacier Helicopter Ride
Soar above the pristine icy landscapes of Franz Josef Glacier on a thrilling helicopter ride. Marvel at the vastness of the glacier and enjoy a unique perspective of the surrounding mountains.
6. Te Papa Maori Culture
Delve into New Zealand's rich Maori culture and history at Te Papa museum in Wellington. Engage with traditional artifacts, artworks, and immersive exhibits that offer insights into Maori traditions and way of life.
7. Dunedin and Otago Peninsula
Discover the charming city of Dunedin and its stunning surroundings. Visit the Otago Peninsula, home to abundant wildlife, including penguins, seals, and albatrosses.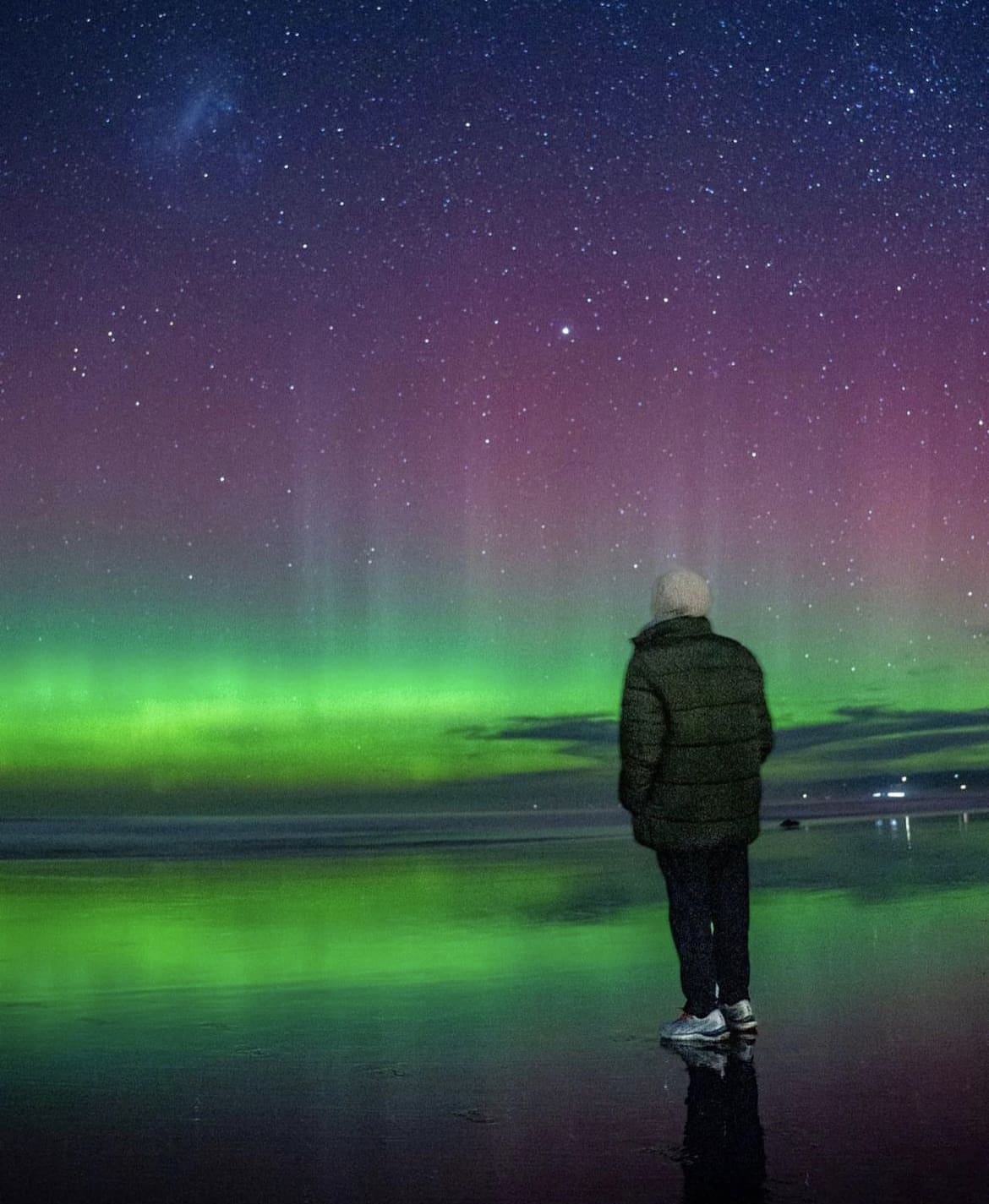 8. Akaroa Hector's Dolphins
Hop on a boat tour in Akaroa and witness the rare and playful Hector's dolphins in their natural habitat. It's a chance to get up close and personal with these friendly marine creatures.
9. Hobbiton Movie Set
Step into the enchanting world of Middle-earth as you explore the Hobbiton Movie Set from "The Lord of the Rings" and "The Hobbit" films. Walk in the footsteps of hobbits and immerse yourself in the magical landscapes.
10. Abel Tasman National Park
Enjoy the sun-soaked beaches, turquoise waters, and coastal trails of Abel Tasman National Park. Go kayaking, hiking, or simply relax in this pristine paradise.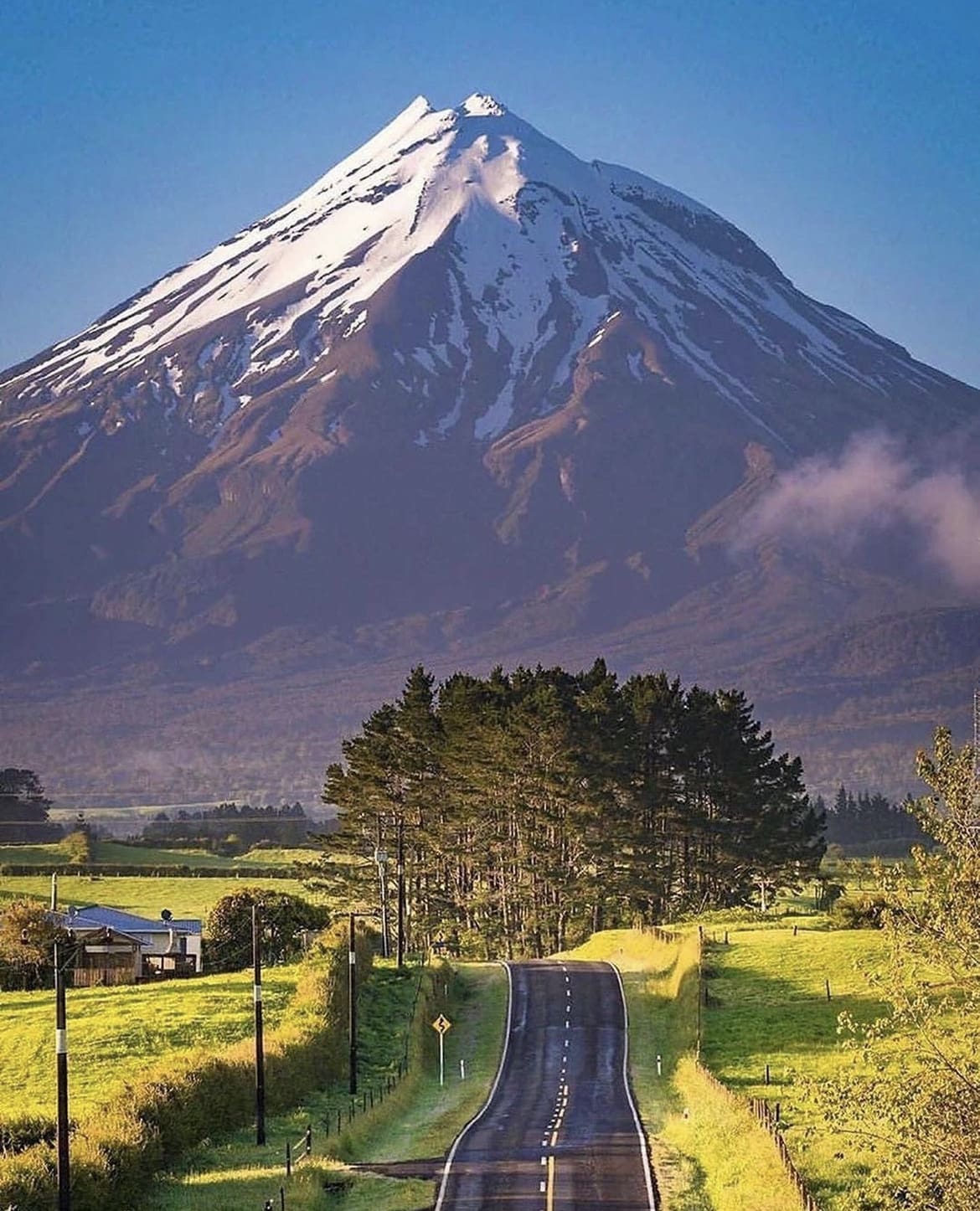 11. Great Coast Road
Embark on a scenic drive along the Great Coast Road near Punakaiki. Marvel at the rugged coastline, limestone formations, and blowholes that create a captivating natural spectacle.
12. Waitomo Glowworm Caves
Venture deep into the underground wonderland of Waitomo Glowworm Caves. Glide in a boat as thousands of glowworms illuminate the darkness, creating a mesmerizing starry scene.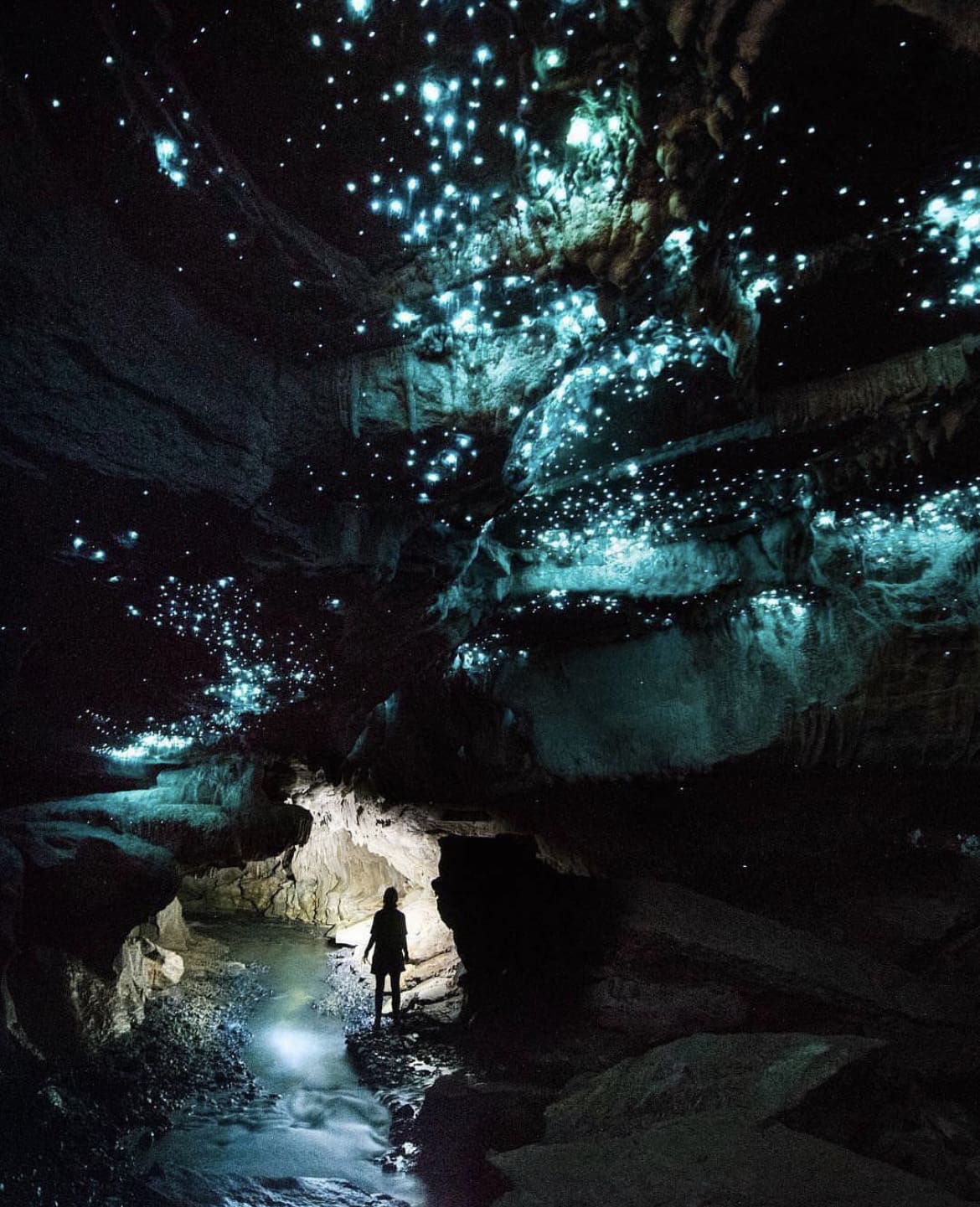 13. Routeburn Track
Challenge yourself with a multi-day hike on the spectacular Routeburn Track. Traverse majestic mountains, crystal-clear rivers, and alpine meadows, all while being surrounded by breathtaking vistas.
14. Kaikoura Whale Watching
Set off on a thrilling whale-watching adventure in Kaikoura. Witness these magnificent giants of the sea as they gracefully breach and dive, creating unforgettable memories.
15. Napier Art Deco and Wine
Stroll through the streets of Napier and admire its unique Art Deco architecture, a result of the city's rebuilding after a devastating earthquake. Don't forget to sample the renowned wines of the Hawke's Bay region.
16. The Catlins
Explore the rugged and untamed beauty of The Catlins. Discover hidden waterfalls, walk along stunning coastlines, and keep an eye out for sea lions and penguins.
17. Shotover Canyon Jet Boat
Hold on tight as you take a thrilling jet boat ride through the narrow canyons of the Shotover River. Brace yourself for high-speed spins and adrenaline-pumping maneuvers.
18. Vibrant Auckland
Immerse yourself in the vibrant atmosphere of Auckland, New Zealand's largest city. Climb the iconic Sky Tower for panoramic views, explore its trendy neighborhoods, and indulge in its lively nightlife.
19. Bay of Islands Dolphin Watching
Cruise through the picturesque Bay of Islands and spot playful dolphins frolicking in the crystal-clear waters. Snorkel, kayak, or simply bask in the beauty of this coastal paradise.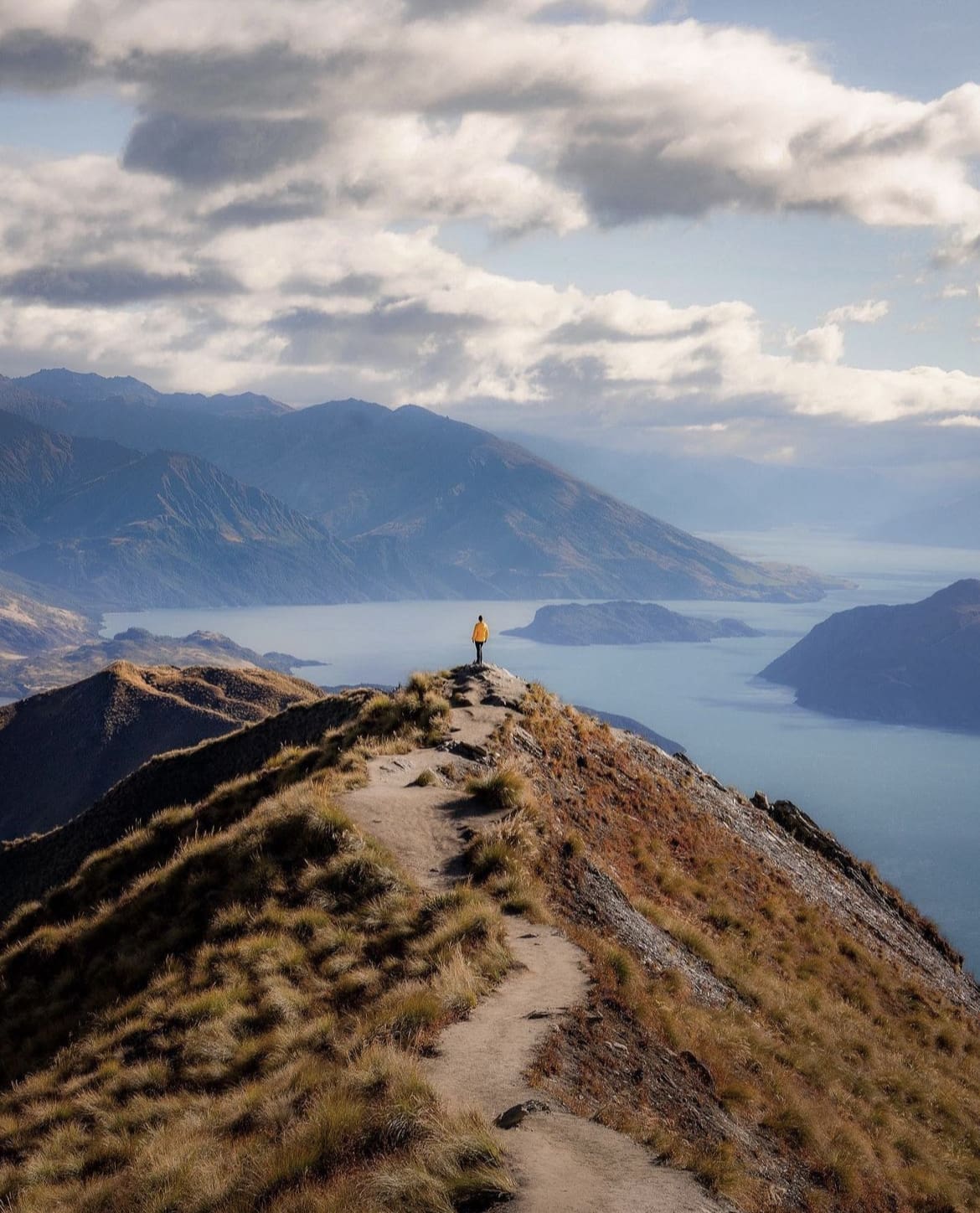 20. Kepler Track
Embark on a multi-day adventure on the Kepler Track in Fiordland National Park. Traverse ancient forests, cross swing bridges, and marvel at the breathtaking alpine landscapes.
21. Wai-O-Tapu Thermal Wonderland
Lose yourself in the otherworldly landscapes of Wai-O-Tapu Thermal Wonderland. Witness colorful geothermal pools, boiling mud, and erupting geysers that showcase the Earth's geothermal forces.
22. Scenic Helicopter Flight
Take to the skies on a scenic helicopter flight over the majestic Southern Alps. Marvel at snow-capped peaks, glacial valleys, and pristine alpine lakes.
23. Lake Tekapo Stargazing
Visit the stunning Lake Tekapo and experience the wonders of the night sky. Stargaze at the Mount John Observatory and witness the Southern Hemisphere's dazzling celestial display.
24. Christchurch Street Art
Explore Christchurch's vibrant street art scene as you wander through its laneways and alleys. Admire colorful murals and creative installations that have transformed the city's landscape.
25. Rangitata River Rafting
Challenge yourself with a thrilling white-water rafting expedition on the Rangitata River. Navigate exhilarating rapids surrounded by stunning landscapes.
26. Cathedral Cove, Coromandel Peninsula
Discover the iconic Cathedral Cove, a picturesque beach framed by dramatic cliffs and an arched rock formation. Snorkel, swim, or simply soak up the natural beauty.
27. Maori Cultural Performance
Immerse yourself in the captivating Maori culture by attending a traditional cultural performance. Witness powerful haka dances, listen to ancient legends, and taste delicious Hangi food.
28. Waiheke Island Wineries
Hop on a ferry to Waiheke Island, known for its world-class wineries. Embark on a wine-tasting adventure, savoring exceptional vintages amidst beautiful vineyards and coastal scenery.
29. Hooker Valley Track
Hike the picturesque Hooker Valley Track and be rewarded with stunning views of Mount Cook and its surrounding peaks. Traverse swinging suspension bridges and encounter glacial lakes.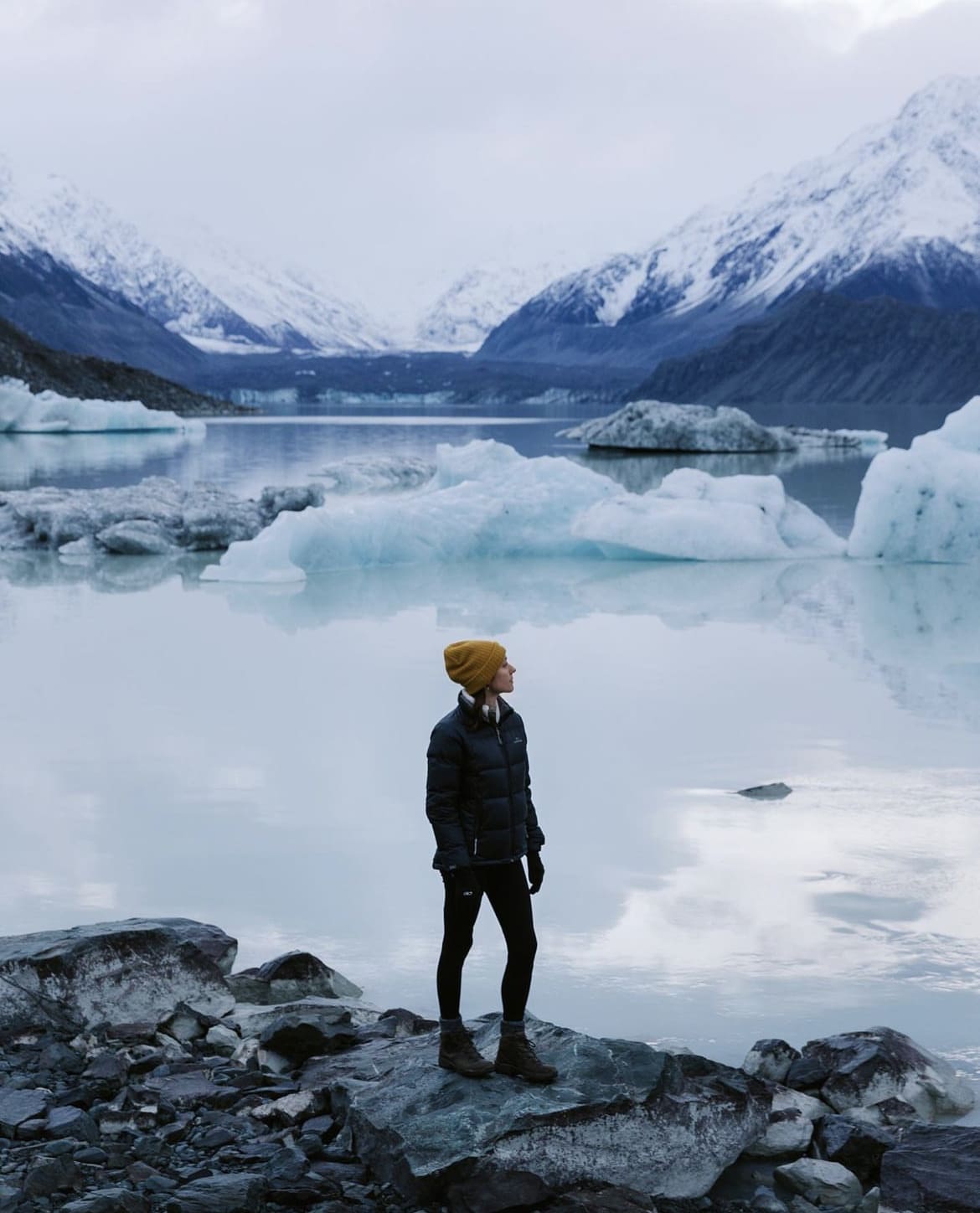 30. Queenstown Nightlife
After an action-packed day, experience Queenstown's vibrant nightlife. Dance the night away, mingle with fellow travelers, and make memories that will last a lifetime.
31. White Island Volcano Helicopter Tour
Fly over to White Island, an active volcano, on a helicopter tour. Witness its steaming vents and surreal lunar landscapes, offering a glimpse into the Earth's untamed power.
32. Stewart Island Wildlife
Escape to Stewart Island, a haven for wildlife enthusiasts. Embark on nature walks, encounter native birds like kiwis, and immerse yourself in the island's tranquil beauty.
33. Russell, Bay of Islands
Visit the historic town of Russell, the first permanent European settlement in New Zealand. Explore its charming streets, soak up its maritime history, and relax in its idyllic surroundings.
34. Lake Taupo Skydiving
Take the plunge with a thrilling skydiving experience over the magnificent Lake Taupo.
Feel the rush of freefall and enjoy breathtaking aerial views.
35. West Coast Beaches
Discover the wild and rugged beauty of the West Coast beaches. From black sand beaches to towering cliffs, these coastal gems offer dramatic scenery and a sense of untamed wilderness.
36. Te Whanganui-A-Hei Marine Reserve
Dive into the crystal-clear waters of Te Whanganui-A-Hei Marine Reserve. Snorkel through colorful underwater gardens, explore hidden coves, and encounter diverse marine life.
37. Abel Tasman Kayaking
Paddle through the turquoise waters of Abel Tasman National Park on a thrilling kayaking adventure. Discover secluded beaches, lush forests, and the park's abundant wildlife.
38. TranzAlpine Railway
Embark on a scenic train journey on the TranzAlpine Railway, crossing the stunning landscapes of the Southern Alps. Marvel at deep gorges, pristine rivers, and snow-capped mountains.
39. Marlborough Sounds
Explore the breathtaking beauty of the Marlborough Sounds, a network of stunning waterways, secluded bays, and forested hills. Kayak, sail, or hike through this coastal paradise.
40. Arrowtown Gold Panning
Unleash your inner prospector in Arrowtown and try your luck at gold panning. Experience the town's rich gold rush history while surrounded by beautiful mountain scenery.
41. Waipu Caves Glowworms
Venture into the magical Waipu Caves and be mesmerized by the shimmering glowworms that adorn the dark limestone caverns. It's like stepping into a starlit wonderland.
42. Hamilton Gardens
Wander through the exquisite Hamilton Gardens, a paradise for nature lovers and garden enthusiasts. Discover themed gardens from around the world, each with its own unique charm.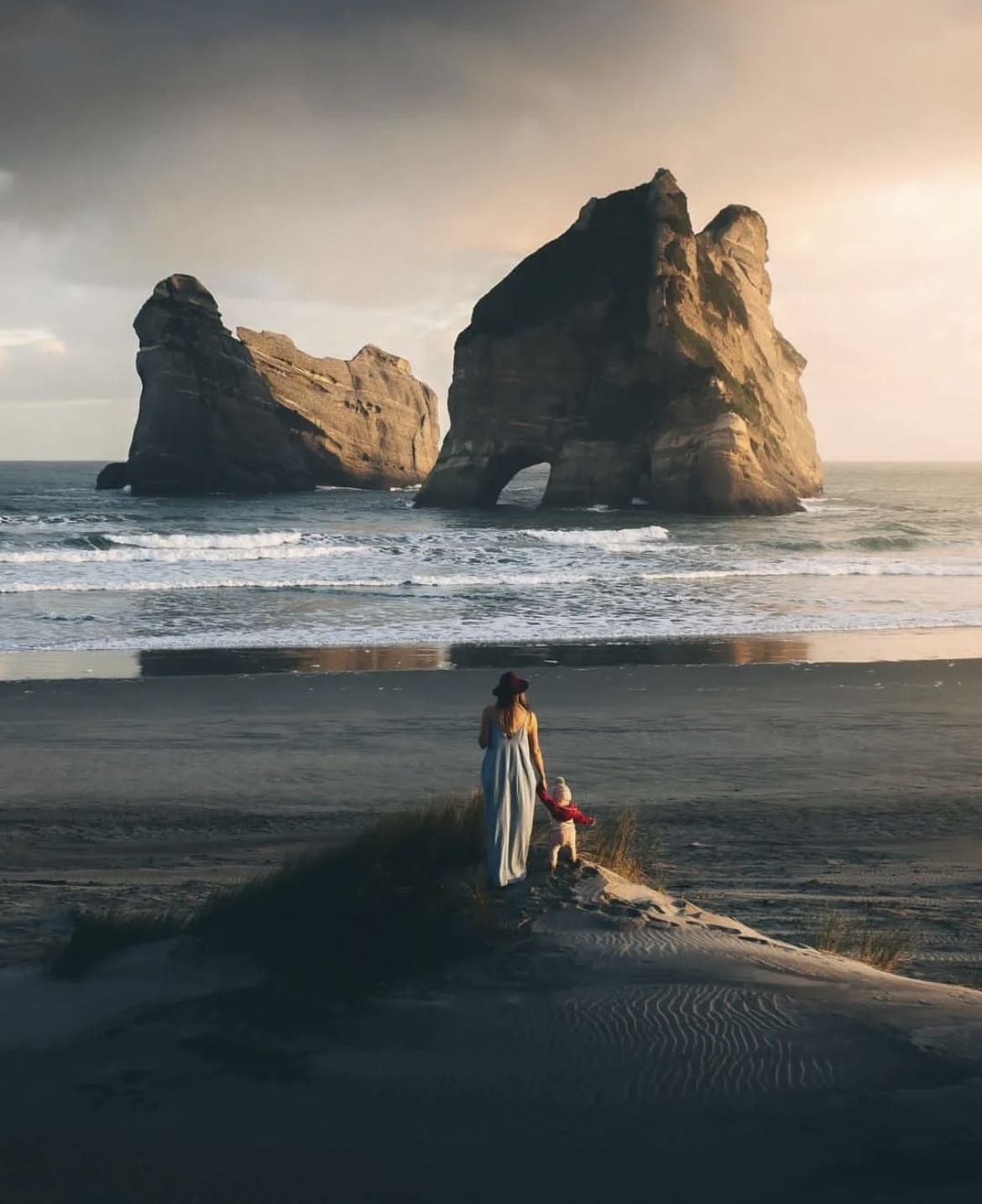 43. Rotorua Ziplining
Soar through the treetops of Rotorua's native forests on an exhilarating ziplining adventure. Feel the thrill as you zip from platform to platform, enjoying panoramic views along the way.
44. Te Papa Hauora Museum
Visit the fascinating Te Papa Hauora Museum in Wellington, dedicated to showcasing New Zealand's diverse natural and cultural heritage. Engage with interactive exhibits and learn about the country's unique identity.
45. Arthur's Pass Scenic Drive
Embark on a breathtaking scenic drive through Arthur's Pass, surrounded by towering mountains, alpine meadows, and dramatic gorges. Stop at viewpoints and hike scenic trails along the way.
46. Marlborough Wine Tasting
Indulge your taste buds in the renowned wines of the Marlborough region. Embark on a wine-tasting journey, savoring exquisite Sauvignon Blancs and other varietals amidst picturesque vineyards.
47. Fox and Franz Josef Glaciers Helicopter Flight
Take to the skies on a helicopter flight over the magnificent Fox and Franz Josef Glaciers. Witness the stunning blue ice formations and vast icy landscapes from above.
48. Doubtful Sound Kayaking
Embark on a multi-day kayaking expedition in the serene Doubtful Sound. Paddle through secluded fjords, marvel at cascading waterfalls, and camp under the starry night sky.
49. Tamaki Maori Village
Immerse yourself in the traditions and customs of the Maori people at Tamaki Maori Village. Experience a powerful cultural performance, indulge in a Hangi feast, and gain insights into Maori history.
50. Hanmer Springs Hot Pools
Unwind and rejuvenate in the geothermal hot pools of Hanmer Springs. Soak in the warm mineral-rich waters surrounded by picturesque alpine scenery, the perfect way to relax after your adventures.
New Zealand offers an incredible array of experiences that cater to young and adventurous travelers.
From adrenaline-pumping activities like bungee jumping and jet boating to encounters with breathtaking natural wonders, cultural immersions, and scenic delights, this country is a playground for those seeking unforgettable adventures. Get ready to create memories that will fuel your wanderlust for years to come.
Join our community of keen travellers, wildlife enthusiasts and adventure seekers.