New Zealand's South Island is a captivating destination, boasting a plethora of natural wonders and thrilling activities that cater to all interests. From magnificent fjords to snow-capped mountains, pristine lakes to vibrant cities, this region offers a remarkable tapestry of experiences.
Whether you're an adventure seeker, a nature lover, or a history enthusiast, the South Island has something extraordinary to offer. In this article, we will delve into 20 must-do activities that will help you create lifelong memories in this enchanting part of the world.
How to Get to New Zealand's South Island
New Zealand's South Island is a breathtaking destination filled with stunning landscapes and unique experiences. To reach this enchanting part of the country, you have several options.
1. International Flights: If you're traveling from overseas, your journey will typically begin with an international flight to one of New Zealand's main international airports. The two primary international gateways on the South Island are Christchurch International Airport (CHC) and Queenstown Airport (ZQN). These airports have direct flights from various international destinations, including Australia, Asia, the United States, and the Pacific Islands.
2. Domestic Flights: Once you arrive in New Zealand, you can take a domestic flight to reach your desired destination on the South Island. Domestic airlines such as Air New Zealand, Jetstar, and Sounds Air operate regular flights connecting the major cities and regional centers on the South Island. Christchurch International Airport and Queenstown Airport serve as major hubs for domestic flights, providing convenient connections to other destinations.
3. Ferry Services: If you prefer a scenic journey and want to bring your own vehicle, consider taking a ferry from Wellington on the North Island to Picton on the South Island. This iconic Interislander ferry crossing is an experience in itself, offering picturesque views of the Marlborough Sounds. The ferry journey takes around three hours and operates multiple times a day, accommodating both passengers and vehicles.
4. Coach and Bus Services: Another option to reach the South Island is by coach or bus services. Several companies offer long-distance bus services connecting major cities and towns on the South Island. Intercity, Naked Bus, and Atomic Shuttles are popular bus operators with extensive networks covering various destinations. The bus routes provide an economical and flexible mode of transportation, allowing you to enjoy the scenic beauty along the way.
5. Rental Cars and Campervans: Renting a car or campervan is a popular choice for exploring the South Island at your own pace. Major car rental companies have offices at airports and in city centers. Hiring a vehicle gives you the freedom to navigate the South Island's diverse landscapes, stop at scenic viewpoints, and explore off-the-beaten-path destinations. Campervans are particularly popular, as they offer both transportation and accommodation options.
6. Trains: Although limited in terms of destinations, the TranzAlpine train journey is a scenic and memorable way to access the South Island. The TranzAlpine train operates a daily service between Christchurch and Greymouth, taking you through the spectacular Southern Alps and offering panoramic views of the region's natural beauty.
7. Domestic Ferries: If you're already on the North Island, you can also take advantage of domestic ferry services that connect Wellington to Picton. Once you reach Picton, you can continue your journey by car, bus, or train to explore the South Island.
Remember to check travel restrictions, visa requirements, and any COVID-19 protocols before planning your trip. It's advisable to book your travel arrangements in advance, especially during peak seasons, to secure your preferred mode of transportation.
With the various options available, getting to the South Island of New Zealand is an exciting adventure in itself, setting the stage for an unforgettable journey through one of the world's most captivating destinations.
The Best Things To Do on New Zealand's, South Island
1. Explore the Fiordland National Park
Embark on a cruise through the breathtaking Milford Sound, Doubtful Sound, or Dusky Sound, where towering cliffs, cascading waterfalls, and lush rainforests create a mesmerizing landscape. Alternatively, take a kayaking adventure or hike the world-famous Milford Track for an immersive experience.
2. Discover the Adventure Capital, Queenstown
Satisfy your adrenaline cravings by trying bungee jumping, skydiving, jet boating, white-water rafting, or canyon swinging. In winter, hit the slopes of renowned ski resorts like Coronet Peak, The Remarkables, or Cardrona for an exhilarating snow sports experience.
3. Immerse Yourself in the Southern Alps
Embark on a scenic flight or helicopter tour to appreciate the awe-inspiring alpine landscapes from above. Hike in Mount Cook National Park, home to New Zealand's highest peak, Aoraki/Mount Cook. Visit Lake Tekapo for stunning views and witness the iconic Church of the Good Shepherd.
4. Encounter Wildlife
Take a boat tour from Kaikoura to spot magnificent sperm whales, dusky dolphins, and fur seals. Explore the Otago Peninsula near Dunedin to witness yellow-eyed penguins and the royal albatross. Don't miss the evening tour in Akaroa for a chance to see the adorable little blue penguins.
5. Traverse the Remarkable Routeburn Track
Embark on a multi-day hike along the iconic Routeburn Track, immersing yourself in breathtaking alpine scenery, ancient beech forests, and enchanting waterfalls.
6. Discover the Pancake Rocks at Punakaiki
Marvel at the unique rock formations resembling stacked pancakes and witness the powerful blowholes, where seawater shoots up dramatically.
7. Cruise the Abel Tasman National Park
Take a boat or kayak tour through the turquoise waters of the Abel Tasman National Park, exploring secluded beaches, lush forests, and marine wildlife.
8. Explore the Marlborough Sounds
Embark on a scenic cruise or kayak through the stunning Marlborough Sounds, a network of picturesque waterways dotted with hidden bays and idyllic islands.
9. Visit Aoraki Mackenzie International Dark Sky Reserve
Experience stargazing like never before in one of the world's largest dark sky reserves, where the absence of light pollution unveils a mesmerizing celestial display.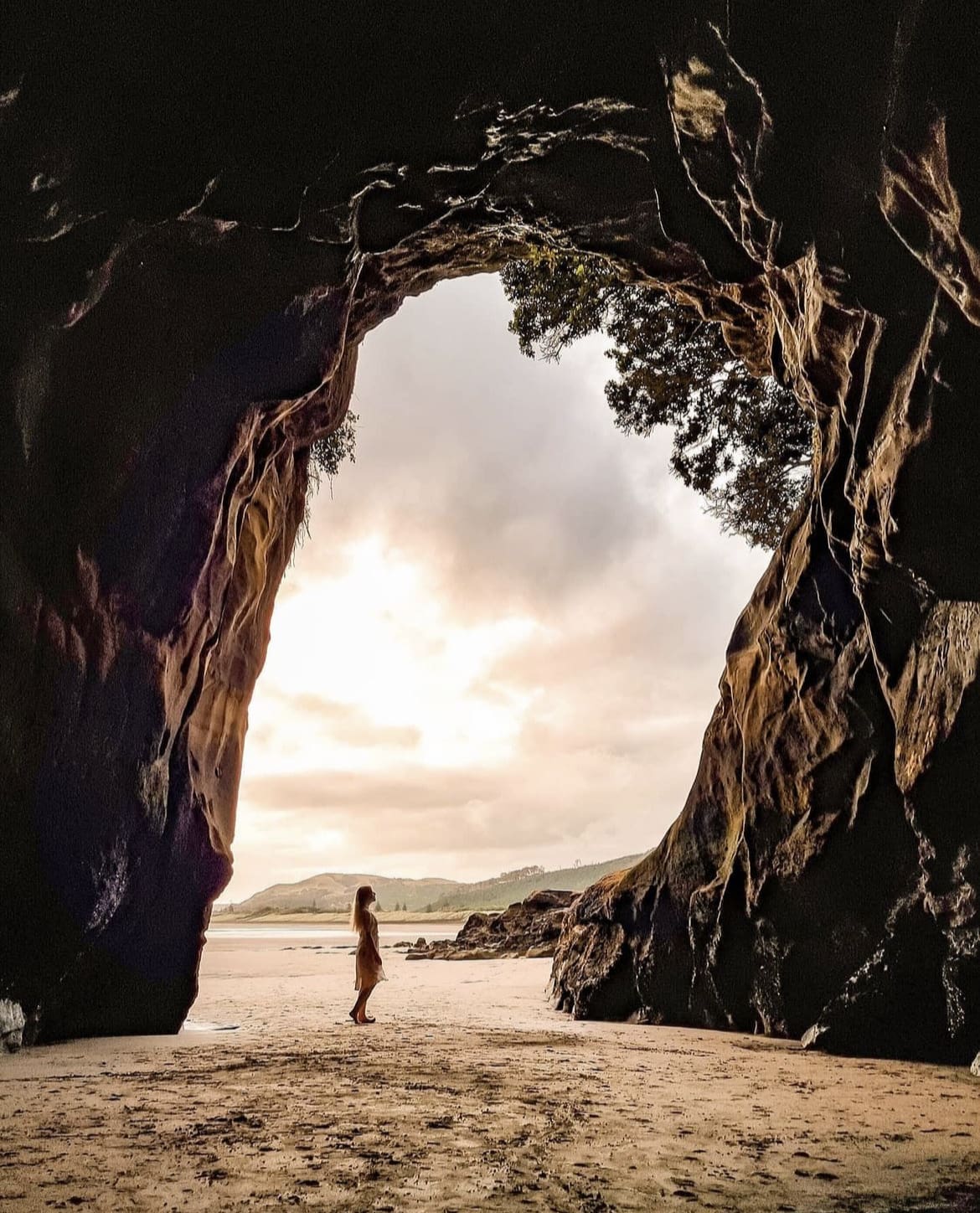 10. Discover the Glowing Worms of Waitomo Caves
Explore the mesmerizing Waitomo Caves, known for their enchanting glowworms. Take a boat ride through the caves and witness the starry glow illuminating the darkness.
11. Go Whale Watching in Kaikoura
Embark on a thrilling whale watching tour in Kaikoura, where you can observe majestic marine giants such as sperm whales, humpback whales, and orcas.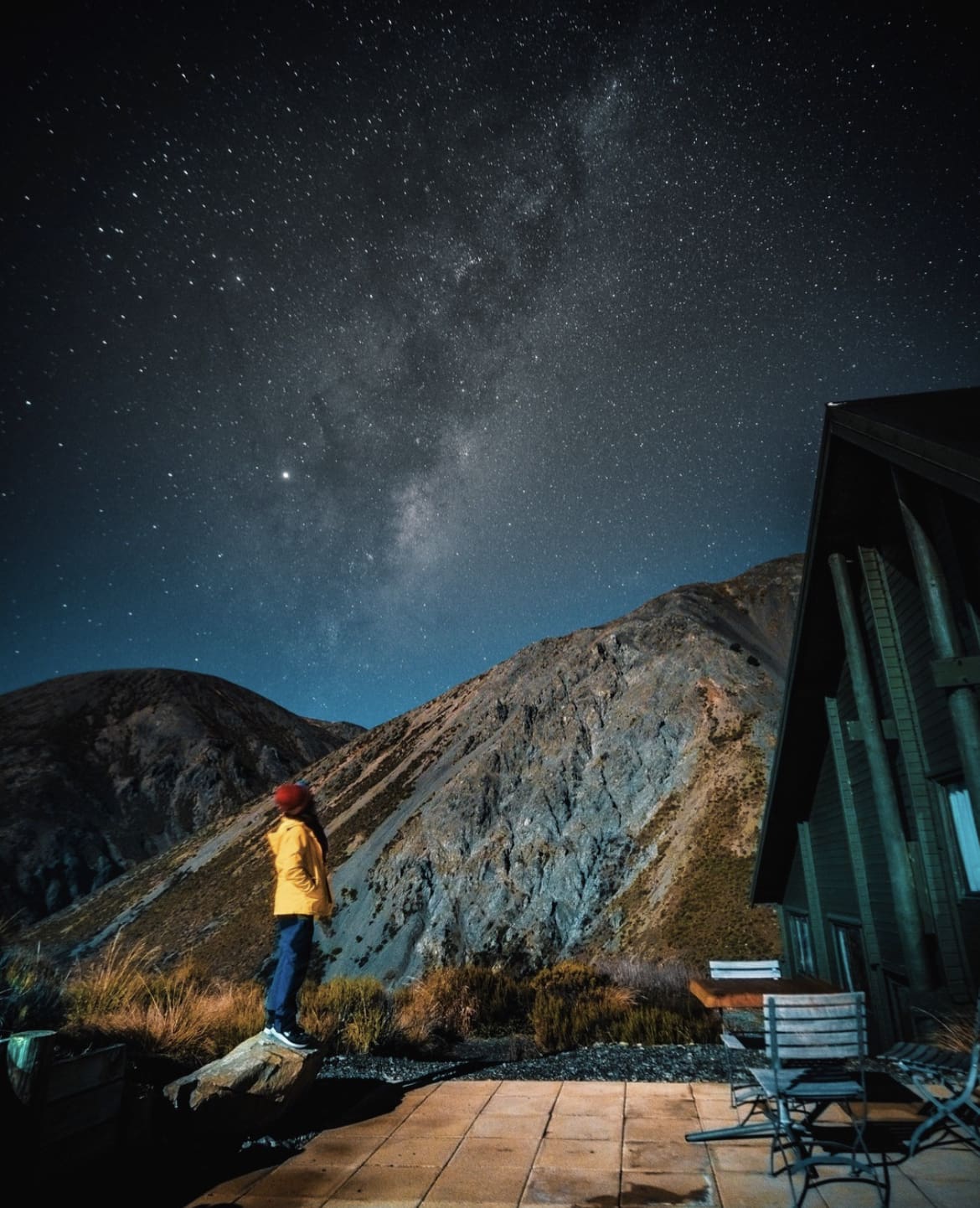 12. Visit the Moeraki Boulders
Marvel at the spherical, unusually large boulders scattered along Koekohe Beach, creating an otherworldly sight and a photographer's dream.
13. Discover the Dunedin Railway Station
Admire the grandeur of Dunedin Railway Station, a beautifully preserved historic building that showcases intricate architecture and stunning craftsmanship.
14. Take a Scenic Drive on the Great Coast Road
Enjoy a picturesque drive along the Great Coast Road, where rugged coastline, dramatic cliffs, and sandy beaches create a scenic feast for the eyes.
15. Experience Maori Culture in Christchurch
Immerse yourself in Maori culture by attending a traditional performance, visiting the Canterbury Museum, or exploring the Maori art and craft galleries in Christchurch.
16. Indulge in Wine Tasting in Marlborough
Explore the renowned Marlborough wine region, where you can sample exquisite Sauvignon Blancs and immerse yourself in the stunning vineyard landscapes.
17. Relax in the Hot Springs of Hanmer Springs
Unwind in the soothing thermal waters of Hanmer Springs, surrounded by picturesque alpine scenery. Enjoy spa treatments, water slides, and rejuvenating pools.
18. Hike to Roy's Peak in Wanaka
Embark on a challenging but rewarding hike to Roy's Peak in Wanaka, where you'll be rewarded with stunning panoramic views of Lake Wanaka and the surrounding mountains.
19. Discover the Artistic Hub of Nelson
Visit Nelson, known for its vibrant arts scene and numerous art galleries. Explore the Saturday Market and indulge in local arts, crafts, and delicious artisanal food.
20. Experience the TranzAlpine Train Journey
Embark on the iconic TranzAlpine train journey from Christchurch to Greymouth, taking you through awe-inspiring landscapes, lush forests, and the majestic Southern Alps.
New Zealand's South Island is a treasure trove of unforgettable experiences. From exploring pristine fjords and indulging in adrenaline-fueled activities to encountering unique wildlife and immersing yourself in cultural delights, the South Island offers something remarkable for every traveler. Embark on this incredible journey and create lifelong memories in one of the most captivating destinations on the planet.
New Zealand's South Island vs. North Island
New Zealand is a land of natural beauty and cultural diversity, comprised of two main islands: the North Island and the South Island. While both islands offer their own unique experiences, there are distinct differences between the two. Here's a brief comparison of the South Island and the North Island:
Landscapes and Geography
The South Island is renowned for its dramatic and diverse landscapes. It features towering snow-capped mountains, pristine lakes, fjords, and glaciers.
The Southern Alps, Fiordland National Park, and Aoraki/Mount Cook are iconic landmarks. In contrast, the North Island showcases geothermal wonders, active volcanoes, rolling hills, and beautiful beaches. The geothermal areas of Rotorua, the Tongariro National Park, and the Bay of Islands are some of its notable natural attractions.
Outdoor Adventure
The South Island is often considered an adventure playground, offering thrilling activities such as bungee jumping, skydiving, skiing, and hiking. Queenstown, known as the Adventure Capital, is a hub for adrenaline junkies.
On the other hand, the North Island provides opportunities for outdoor adventures like surfing, hiking through lush forests, and exploring caves in Waitomo. The North Island's warmer climate is also ideal for water sports and swimming.
Scenic Drives and Coastal Beauty
Both islands boast stunning scenic drives, but with different characteristics. The South Island's scenic routes, such as the Great Coast Road and the journey through the Southern Alps, offer majestic mountain vistas, pristine lakes, and rugged coastline.
The North Island, on the other hand, showcases beautiful coastal scenery, including the Bay of Islands, the Coromandel Peninsula, and the East Cape. The North Island's coastal regions often feature sandy beaches and a more subtropical feel.
Maori Culture and History
The North Island has a stronger presence of Maori culture and history. The city of Rotorua is a cultural hub, offering opportunities to experience traditional Maori performances, geothermal wonders, and learn about the indigenous heritage.
The North Island is also home to the Waitangi Treaty Grounds, where the nation's founding document was signed. In contrast, the South Island has a smaller Maori population, but still offers glimpses of Maori culture through museums and cultural events.
Cities and Urban Lifestyle
The North Island houses the country's largest city, Auckland, known for its vibrant cosmopolitan atmosphere, diverse food scene, and iconic landmarks like the Sky Tower.
Wellington, the capital city, offers a thriving arts and cultural scene, along with a picturesque waterfront. The South Island's main cities, Christchurch and Dunedin, have a more relaxed and laid-back vibe, with a focus on outdoor activities, heritage architecture, and a strong sense of community.
Wildlife Encounters
Both islands offer unique wildlife encounters. The South Island is known for its diverse marine life, including whales, dolphins, and seals. Kaikoura is particularly renowned for its whale watching opportunities.
The North Island is home to the fascinating glowworm caves in Waitomo, where visitors can witness the magical glow emitted by these tiny creatures. The island also has opportunities for birdwatching, particularly in predator-free sanctuaries like Zealandia in Wellington.
Ultimately, whether you choose to explore the South Island or the North Island, you will be treated to a wealth of natural wonders, outdoor adventures, cultural experiences, and warm hospitality.
Each island offers its own distinct charm, and many travelers find it worthwhile to visit both to truly immerse themselves in the beauty and diversity of New Zealand.
Join our community of keen travellers, wildlife enthusiasts and adventure seekers.