Are you a daring millennial traveler seeking an edgy and unforgettable experience? Look no further than New Zealand's North Island, a destination that pulsates with adrenaline-pumping activities and un-matched natural wonders.
From heart-stopping adventures to mind-blowing landscapes, get ready to unleash your wild side with these 20 must-do activities that will leave you breathless, inspired, and wanting more.
Unleashing the Wild Side: A Guide to Getting to New Zealand's North Island
So, you've decided to venture into the untamed beauty of New Zealand's North Island? Good choice! Here's a brief guide on how to get there, tailored to the millennial traveler seeking an edgy adventure.
1. Choose Your Gateway: Most international flights arrive in Auckland, the largest city in New Zealand. Auckland offers excellent connectivity to other parts of the North Island, making it a convenient starting point for your journey.
2. Book Your Flight: Look for affordable flights to Auckland from major international airports. Keep an eye out for budget airlines or promotional deals to score the best fares. Flexibility with travel dates can often lead to significant savings.
3. Airport Transfers: Upon arrival at Auckland Airport, you have several options to reach the city center. The Airport SkyBus is a convenient and cost-effective way to get to the city, with multiple drop-off points. Alternatively, taxis and ride-sharing services are readily available for a more personalized transfer.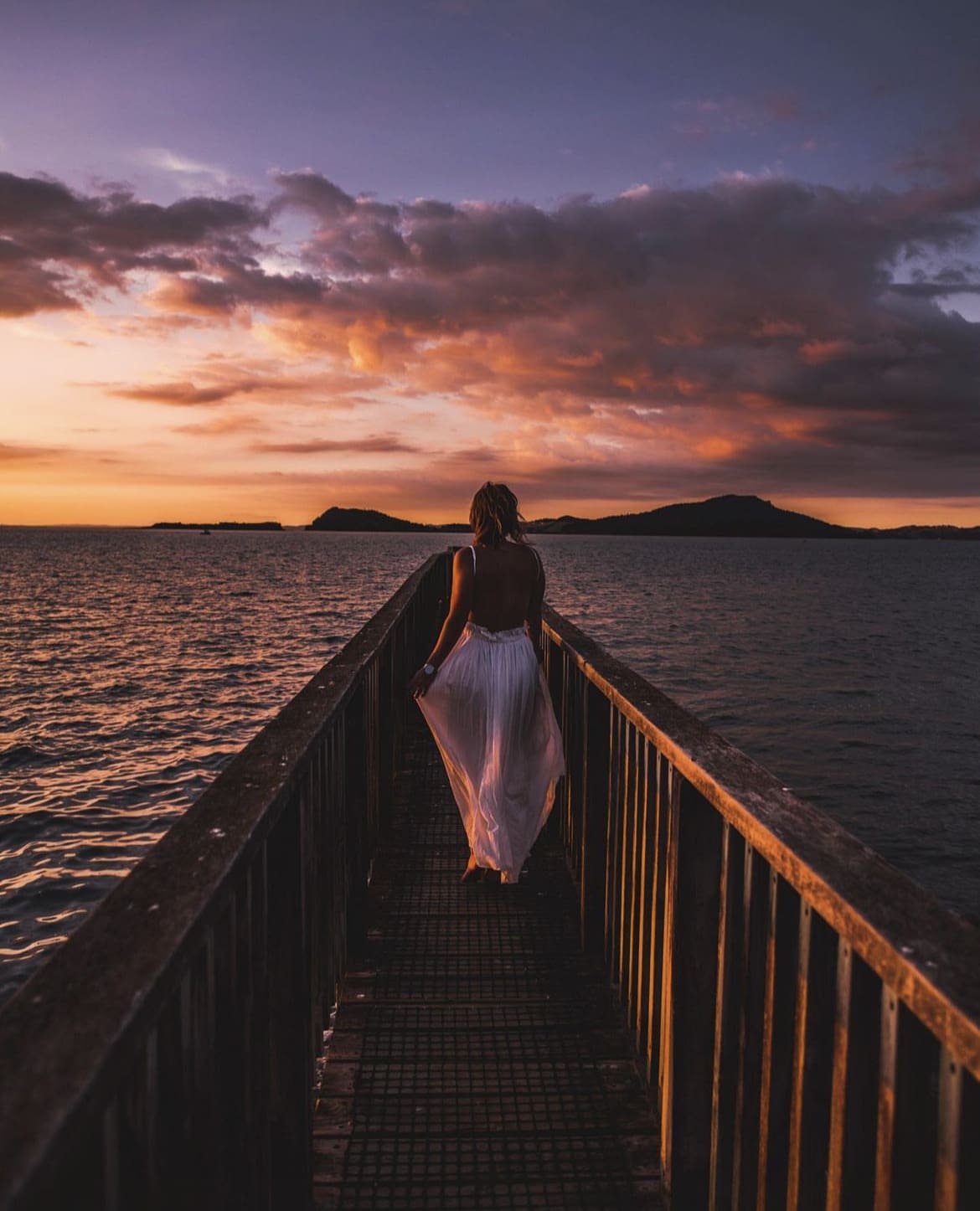 4. Domestic Flights: If you're planning to explore different regions of the North Island, consider booking domestic flights. Wellington, Hamilton, and Rotorua are key airports with good domestic connections. Domestic airlines, such as Air New Zealand, offer frequent flights, and booking in advance can help secure the best deals.
5. Intercity Buses: For the adventurous traveler on a budget, hopping on an intercity bus is a fantastic option. Bus services, such as InterCity and Naked Bus, connect major cities and towns across the North Island. Sit back, relax, and enjoy the scenic routes as you make your way to your next destination.
6. Self-Drive: Renting a car or campervan gives you the freedom to explore at your own pace. Several car rental companies operate at Auckland Airport, offering a range of vehicles to suit your needs. Make sure to familiarize yourself with New Zealand's road rules, and remember to drive on the left!
7. Ferry to Wellington: If you're coming from the South Island or prefer a scenic sea journey, take a ferry from Picton to Wellington. Interislander and Bluebridge are the two main ferry operators, providing stunning views as you cross the Cook Strait. Wellington serves as an excellent starting point for exploring the southern part of the North Island.
8. Explore Public Transportation: Once you're in your chosen destination, public transportation, such as buses and trains, can help you navigate the local area. Auckland and Wellington have well-developed public transport networks, making it easy to get around without a vehicle.
9. Embrace Adventure: Remember, traveling on the North Island is about more than just reaching your destination. Embrace the spirit of adventure, take detours, and discover hidden gems along the way. Don't be afraid to venture off the beaten path to uncover the true essence of this captivating region.
So, grab your passport, pack your sense of adventure, and get ready to embark on an epic journey to New Zealand's North Island. Whether you choose to fly, drive, or take the scenic route, this wild and beautiful land awaits your exploration.
Let the thrill of the unknown guide you as you uncover the countless wonders this incredible destination has to offer.
The Best Things To Do on New Zealand's North Island
1. Hike the Tongariro Alpine Crossing
Lace up your boots and embark on a challenging 19.4-kilometer trek across a volcanic wonderland. The Tongariro Alpine Crossing takes you through diverse landscapes, including active volcanoes, craters, steam vents, and emerald lakes. Prepare to be mesmerized by the stunning vistas of the Tongariro National Park.
2. Explore the Waitomo Glowworm Caves
Venture deep underground into a magical realm in the Waitomo region. Marvel at the mesmerizing glowworms illuminating the dark caverns as you glide through the silent waters on a boat. The radiant glow creates a mesmerizing spectacle, resembling a starry night sky.
3. Conquer the Sky Tower in Auckland
Get your heart racing by experiencing Auckland from a whole new perspective. Take a leap of faith and skydive or base jump from the Sky Tower, New Zealand's tallest man-made structure. As you plummet towards the ground, enjoy breathtaking panoramic views of the cityscape and the sparkling waters of the Hauraki Gulf.
4. Go sandboarding at Te Paki Sand Dunes
Prepare for an adrenaline-fueled adventure at Te Paki Sand Dunes, located at the northernmost tip of the country. Strap on a sandboard and glide down massive dunes, reaching exhilarating speeds. Feel the rush as you surf the sand, experiencing the thrill of speed and the sensation of flying.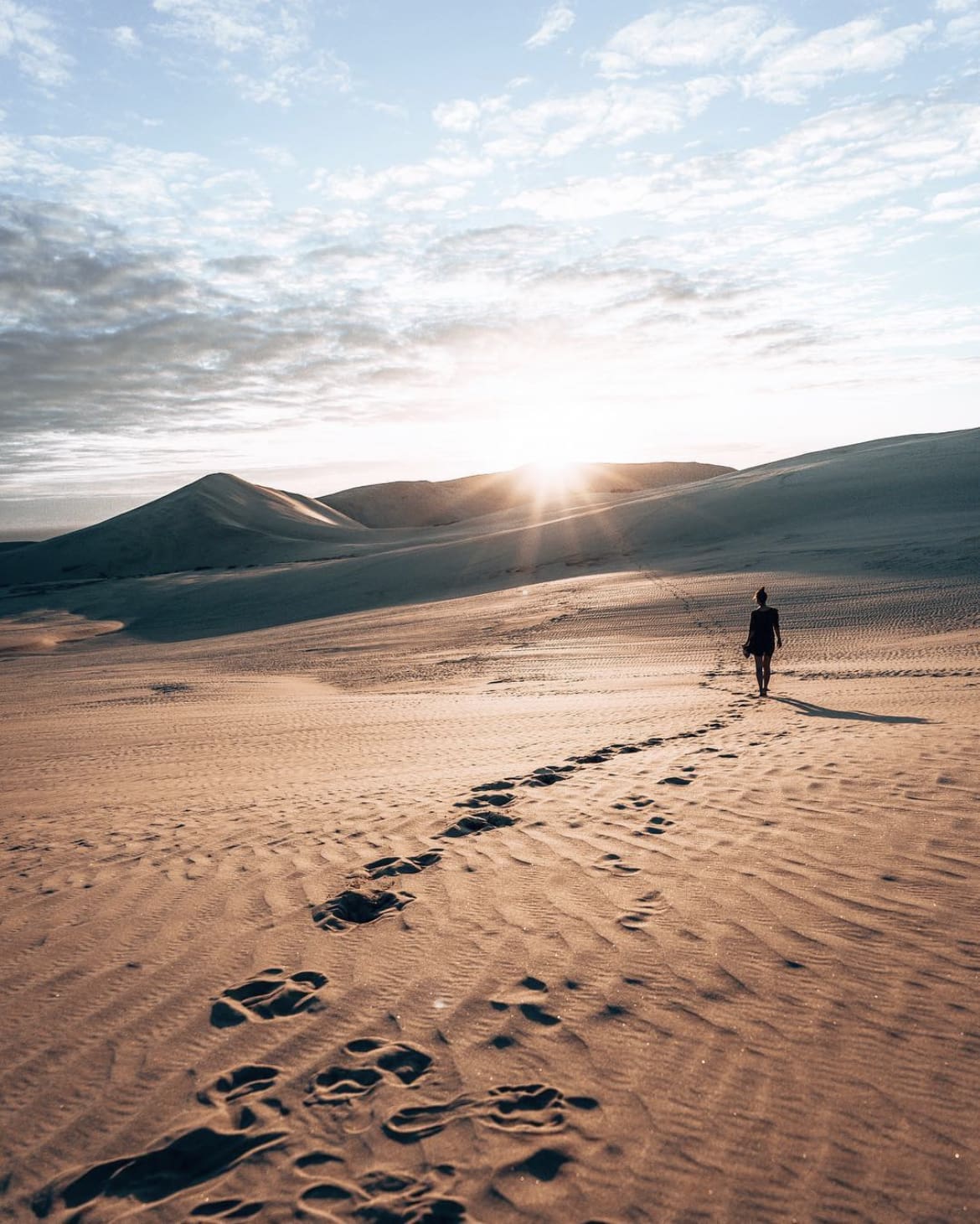 5. Visit Hobbiton
Immerse yourself in the magical world of "The Lord of the Rings" and "The Hobbit" movies with a visit to the Hobbiton Movie Set. Wander through the charming hobbit holes, explore the lush green landscapes of the Shire, and relive the epic tales of Middle-earth.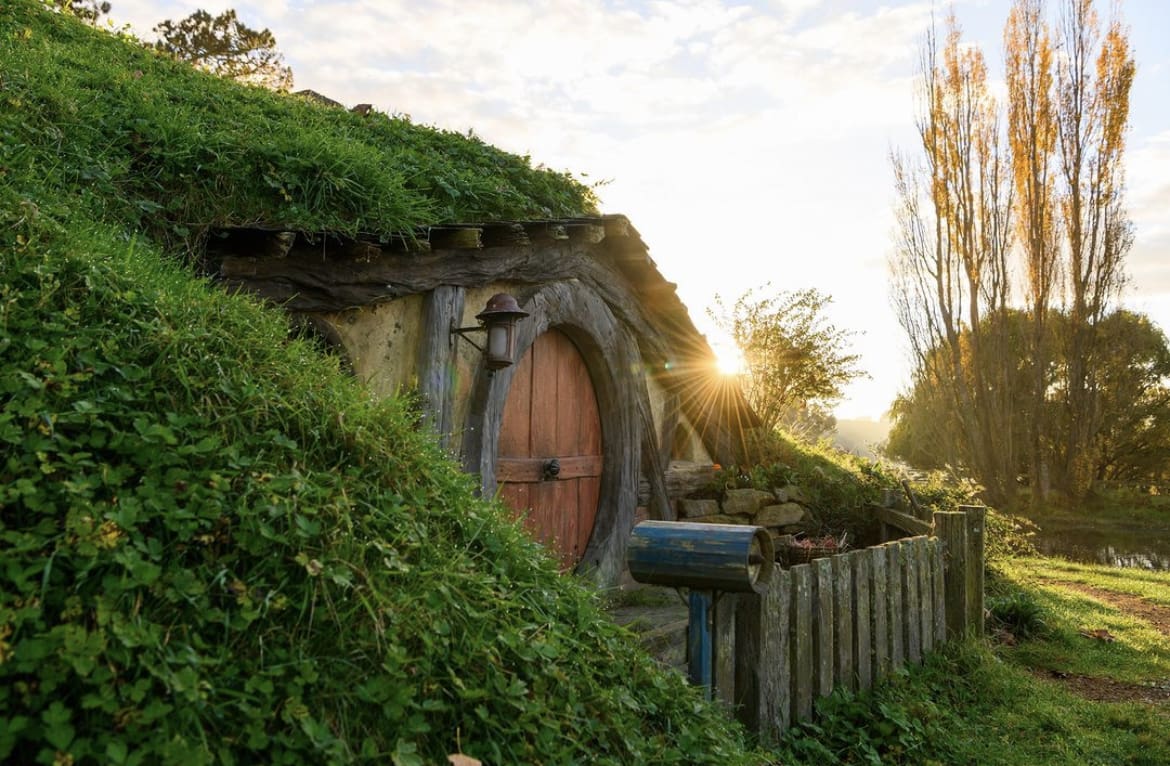 6. Experience the Maori Culture in Rotorua
Delve into the rich Maori heritage and traditions in Rotorua, known for its geothermal wonders. Engage in a traditional Maori welcome ceremony, witness powerful haka performances, and indulge in a hangi feast cooked in an earth oven. Soak in geothermal hot pools renowned for their healing properties, and learn about the deep spiritual connection between the Maori people and the land.
7. White Water Rafting on the Kaituna River
Brace yourself for an exhilarating white-water rafting experience on the Kaituna River. Navigate through thrilling rapids, including the famous 7-meter Tutea Falls, one of the world's highest commercially rafted waterfalls. Feel the rush as you paddle through the turbulent waters, surrounded by lush native bush and scenic landscapes.
8. Dive the Poor Knights Islands
Dive into an underwater paradise at the Poor Knights Islands, a marine reserve renowned for its vibrant marine life and ancient volcanic formations. Explore underwater caves, swim alongside colorful fish, and witness the breathtaking kelp forests and diverse marine ecosystems. Encounter rays, dolphins, and perhaps even a friendly seal on your diving adventure.
9. Bungy Jump in Taupo
Take the leap of a lifetime in Taupo, the adventure capital of the North Island. Embrace the ultimate adrenaline rush as you bungy jump from the 47-meter-high Taupo Bungy platform, with stunning views of Lake Taupo as your backdrop. Experience the exhilaration and sheer freedom as you plummet towards the crystal-clear waters below.
10. Explore the Coromandel Peninsula
Discover the hidden gems of the Coromandel Peninsula, a coastal paradise adorned with pristine white sandy beaches and lush rainforests. Dig your own hot pool in the sand at Hot Water Beach, soak in natural hot springs, and hike through native bush to the stunning Cathedral Cove, a picturesque beach framed by dramatic cliffs and rock formations.
11. Jet Boat the Huka Falls
Hold on tight as you embark on a thrilling jet boat ride on the Waikato River, culminating in a heart-pounding encounter with the powerful Huka Falls. Experience high-speed spins and turns, as the boat maneuvers through narrow gorges and exhilarating rapids. Get ready for an adrenaline rush like no other.
12. Attend a Rugby Match
Immerse yourself in New Zealand's sporting culture by catching a live rugby match. Witness the passion and energy of the Kiwis as they cheer on their favorite teams. From the electric atmosphere to the bone-crunching tackles, a rugby match is an unforgettable experience that will leave you in awe of the country's sporting prowess.
13. Surf at Raglan
Ride the epic waves of Raglan, one of the world's premier surf destinations. Known for its long left-hand breaks and laid-back beach vibes, Raglan offers the perfect playground for surfers of all skill levels. Grab a board, paddle out, and catch a wave in this surfers' paradise.
14. Trek through the Waipoua Forest
Step into a world of ancient giants as you explore the enchanting Waipoua Forest. Stand before Tāne Mahuta, the largest known living Kauri tree, estimated to be around 2,500 years old. Embark on a guided hike through the forest, enveloped in an otherworldly ambiance, and learn about the cultural significance of these majestic trees to the Maori people.
15. Discover the Wellington Craft Beer Scene
Indulge your taste buds and immerse yourself in Wellington's vibrant craft beer scene. The capital city boasts a multitude of breweries and craft beer bars, each offering unique and innovative brews. Embark on a craft beer tour, tasting a variety of flavors and styles while enjoying the hipster vibe and creative atmosphere of Wellington's craft beer community.
16. Sail the Bay of Islands
Set sail on a yacht or catamaran and explore the stunning Bay of Islands, a maritime playground comprising of 144 islands. Discover secluded bays with golden beaches, encounter dolphins playing in the sparkling waters, and snorkel or dive to witness the vibrant marine life thriving beneath the surface.
17. Explore the Wai-O-Tapu Thermal Wonderland
Venture into the geothermal wonderland of Wai-O-Tapu near Rotorua. Witness the awe-inspiring geothermal activity, featuring vibrant, bubbling mud pools, steaming geysers, and surreal colored hot springs. Be mesmerized by the vibrant hues of Champagne Pool, Devil's Bath, and Artist's Palette, created by mineral-rich waters.
18. Discover the Art Scene in Wellington
Immerse yourself in Wellington's thriving arts and culture scene. Explore the city's art galleries, showcasing a diverse range of contemporary and traditional artworks. Wander through the vibrant street art alleys, capturing the essence of Wellington's creative spirit. Visit the renowned Te Papa Museum, where art, history, and culture intertwine to provide a captivating experience.
19. Take a scenic flight over Mount Taranaki
Soar above the majestic Mount Taranaki on a thrilling scenic flight. Marvel at the symmetrical volcano, shrouded in lush forests and surrounded by a ring of clouds. Capture breathtaking aerial views of the rugged landscape and the picturesque coastal scenery that makes this mountain a true natural wonder.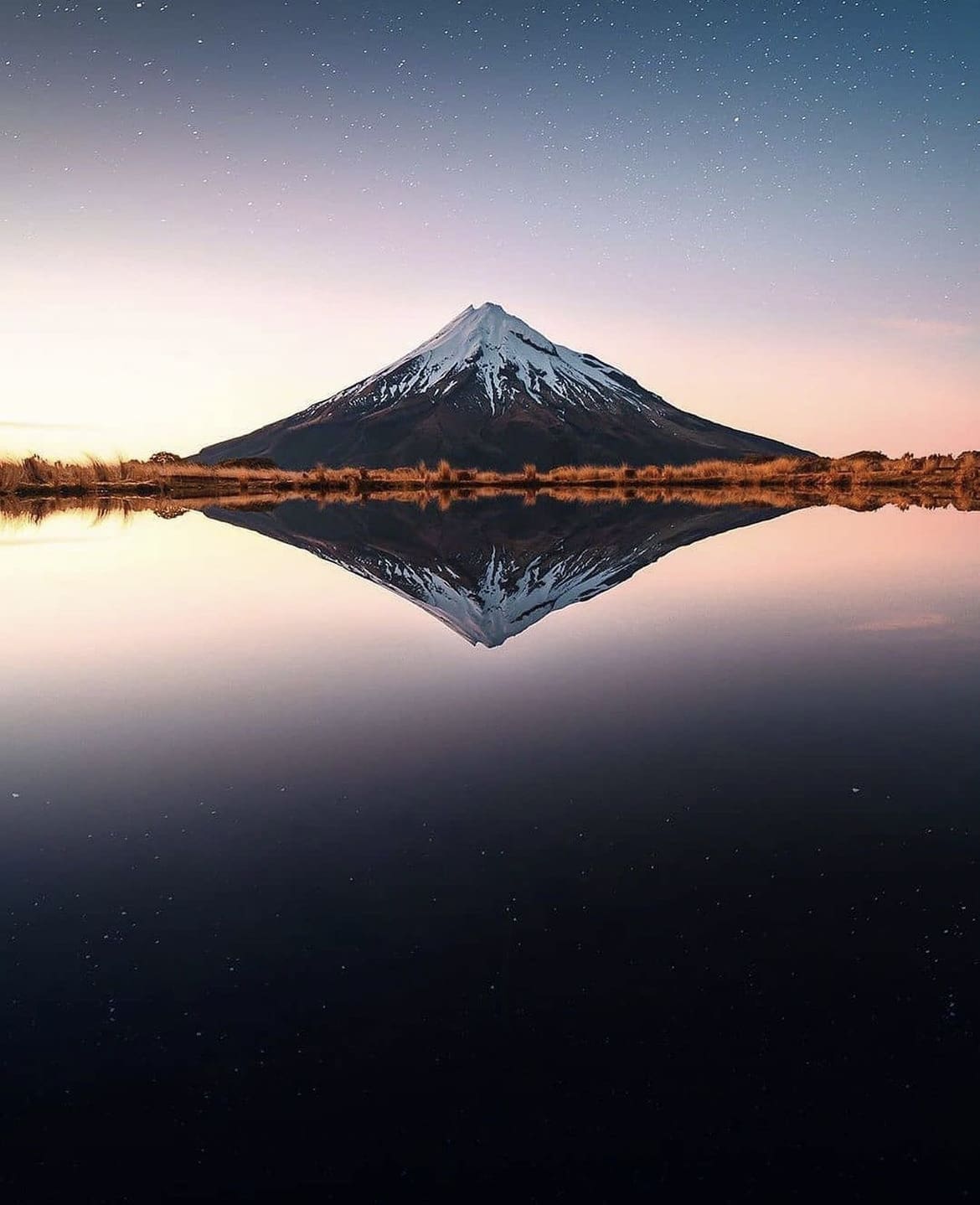 20. Enjoy Wine Tasting in Hawke's Bay
Indulge in a sensory delight as you explore the Hawke's Bay wine region. Known for its world-class vineyards, Hawke's Bay offers a wine-tasting experience like no other. Join a vineyard tour, sample exquisite wines, and savor the flavors of the region. Pair your wine with delectable local produce, and immerse yourself in the rich wine culture of New Zealand.
New Zealand's North Island offers an array of thrilling and culturally rich experiences that are tailor-made for the millennial traveler. From hiking through otherworldly landscapes to plunging into underground wonders, embracing extreme sports, and immersing yourself in vibrant art scenes and rich cultural heritage, this captivating destination will leave you with memories to last a lifetime.
So, pack your sense of adventure, bring your Instagram game, and get ready to embark on an unforgettable journey of epic proportions in the land of the long white cloud.
North Island vs. South Island: A Showdown of New Zealand's Epic Destinations
Ah, the classic debate: North Island or South Island? Both of New Zealand's islands offer breathtaking landscapes, unique experiences, and a sense of adventure.
Let's dive into the showdown and explore the highlights of each island, helping you decide which one suits your millennial traveler spirit.
North Island: Raw Energy and Cultural Riches
The North Island is a vibrant and diverse region that combines natural wonders with cultural experiences. Here's what you can expect:
1. Geothermal Wonders: Rotorua, the geothermal hub, boasts bubbling mud pools, colorful hot springs, and explosive geysers. Immerse yourself in Maori culture, witness traditional ceremonies, and indulge in relaxing hot pools.
2. Urban Adventure: Auckland, the largest city in New Zealand, offers a cosmopolitan vibe. Explore trendy neighborhoods, experience vibrant nightlife, visit art galleries, and dine in top-notch restaurants.
3. Maori Heritage: Dive into the rich Maori culture, with opportunities to experience traditional performances, visit historic sites, and learn about the indigenous traditions that shape New Zealand's identity.
4. Beautiful Beaches: The North Island is blessed with stunning coastal stretches. From the black sand beaches of Piha and Raglan to the white sands of the Coromandel Peninsula, you'll find picture-perfect spots for surfing, sunbathing, and exploring.
5. Cultural Capital: Wellington, the capital city, is known for its vibrant arts scene, eclectic cafes, and the renowned Te Papa Museum. Explore street art, enjoy live performances, and delve into the creative soul of the city.
South Island: Majestic Landscapes and Adventure Thrills
The South Island is a natural wonderland that will leave you awe-struck. Here are some reasons why it captivates the hearts of adventurers:
1. Fiordland National Park: Milford Sound and Doubtful Sound are iconic destinations that showcase New Zealand's pristine beauty. Cruise through the dramatic fjords, marvel at towering waterfalls, and immerse yourself in the untouched wilderness.
2. Aoraki/Mount Cook: The South Island is home to New Zealand's highest peak, Aoraki/Mount Cook. Hike through alpine trails, witness breathtaking glaciers, and stargaze in one of the world's darkest skies.
3. Adventure Capital: Queenstown, the adventure capital of New Zealand, is a haven for thrill-seekers. Experience bungee jumping, skydiving, jet boating, and skiing amidst the stunning Southern Alps.
4. Marlborough Wine Region: Discover the world-renowned Marlborough wine region, famous for its Sauvignon Blanc. Take a wine tour, savor delectable food pairings, and soak in the picturesque vineyards.
5. Outdoor Playground: The South Island offers endless opportunities for outdoor activities. Hike the renowned Abel Tasman Coastal Track, kayak in the Marlborough Sounds, and explore the rugged landscapes of the West Coast.
In the end, the choice between the North Island and South Island depends on your preferences. If you seek a mix of geothermal wonders, cultural encounters, and urban adventures, the North Island will be your perfect match.
But if you crave majestic landscapes, adrenaline-fueled activities, and untamed wilderness, the South Island will fulfill your wildest dreams. Ultimately, why choose? If time allows, consider exploring both islands to get the complete New Zealand experience.
Read more hidden text
Join our community of keen travellers, wildlife enthusiasts and adventure seekers.