In the vast and diverse world of reptiles, few creatures command as much intrigue and fascination as the crocodile and the alligator. These mighty predators, with their powerful jaws and prehistoric lineage, have captured the imagination of humans for centuries. While they share similarities in appearance and lifestyle, the crocodile and the alligator possess distinct characteristics that set them apart.
Crocodiles Vs Alligators
In this article, we will embark on an exploration of these two formidable reptiles, delving into their physical attributes, habitats, behaviors, and more. By delving into the unique traits and adaptations of crocodiles and alligators, we aim to provide a comprehensive understanding of these remarkable reptiles and shed light on the nuances that differentiate them.
By examining their shared histories and divergent evolutions, we will gain a deeper appreciation for these magnificent creatures and their crucial roles in the delicate balance of ecosystems worldwide.
Through this comparative exploration, we hope to dispel common misconceptions, highlight fascinating facts, and showcase the awe-inspiring nature of crocodiles and alligators. So, let us embark on this exciting adventure, as we uncover the intricate details that distinguish these reptilian wonders and discover the captivating world they inhabit.
APpearance
When it comes to appearance, both crocodiles and alligators belong to the Crocodylia order, showcasing certain resemblances while boasting unique characteristics of their own.
One of the most noticeable distinctions between the two lies in their snouts. Crocodiles tend to possess slender, V-shaped snouts, whereas alligators exhibit broader, U-shaped snouts. This variation in snout shape is primarily influenced by their divergent feeding habits and prey preferences.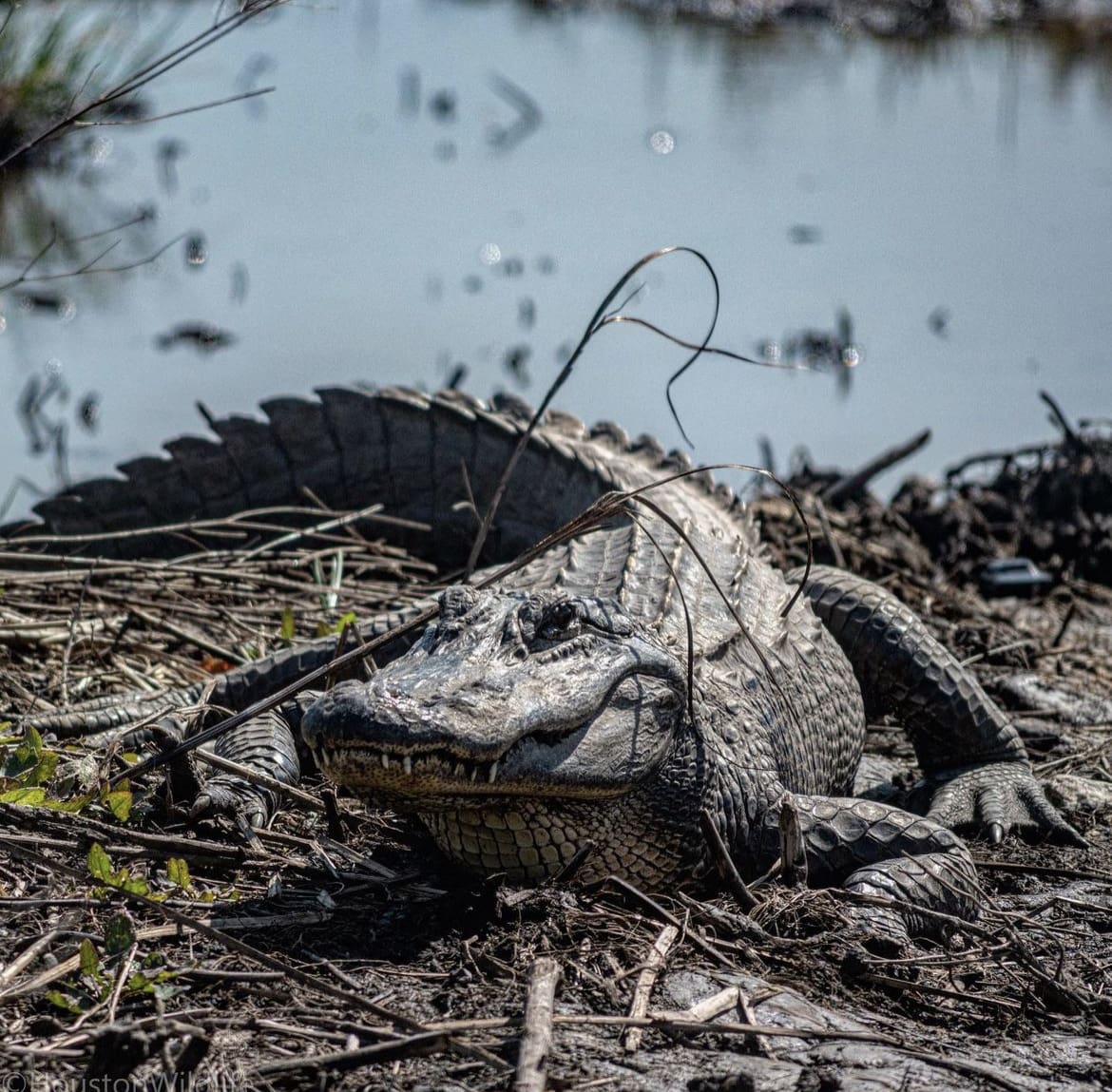 Crocodiles vs Alligators: Size Difference
Size-wise, both crocodiles and alligators can grow to impressive proportions, but there are discernible differences between the two. The average length of an adult American alligator ranges from 10 to 15 feet (3 to 4.5 meters), while Chinese alligators tend to be smaller, typically reaching lengths of 4 to 6 feet (1.2 to 1.8 meters).
On the other hand, crocodiles are known for their immense size, with the saltwater crocodile, the largest living reptile, capable of reaching lengths of up to 23 feet (7 meters) or even more. The Nile crocodile, another sizable species, can grow up to 16 to 20 feet (4.8 to 6 meters) in length.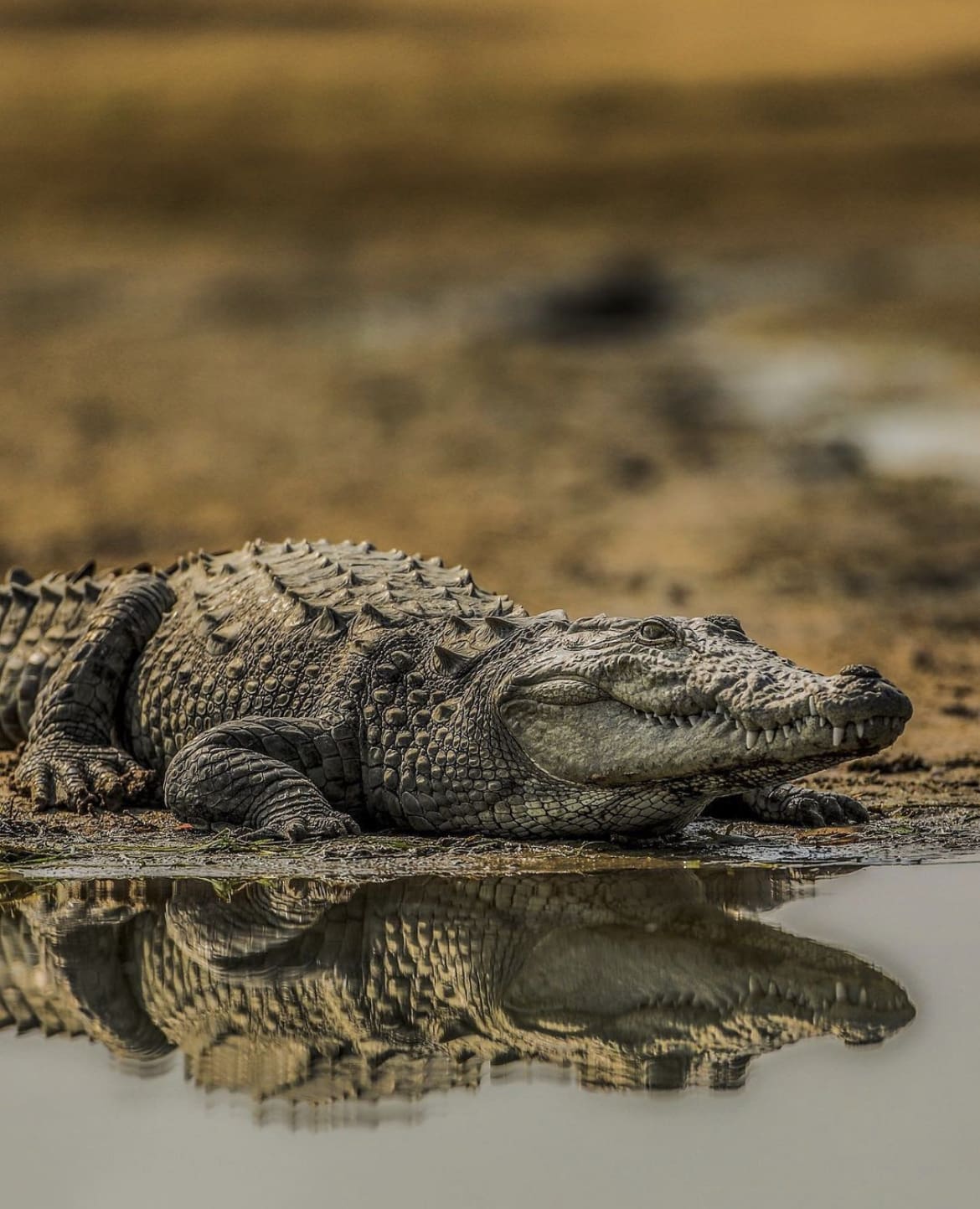 Weight is another aspect where crocodiles and alligators differ. American alligators, for instance, generally weigh between 500 to 1,000 pounds (227 to 454 kilograms) when fully grown.
Chinese alligators weigh significantly less, averaging around 100 to 150 pounds (45 to 68 kilograms). In comparison, the weight of crocodiles can vary significantly depending on the species and individual. Saltwater crocodiles, known for their robust build, can tip the scales at a massive 2,200 to 2,600 pounds (1,000 to 1,200 kilograms), while Nile crocodiles typically weigh around 500 to 1,200 pounds (227 to 544 kilograms).
It's worth mentioning that sexual dimorphism plays a role in the size differences between males and females in both crocodiles and alligators. In general, male crocodiles and alligators tend to be larger and bulkier than their female counterparts.
Behaviour
Crocodiles are known for their highly aggressive and opportunistic nature. They are ambush predators, patiently waiting for unsuspecting prey to approach the water's edge before launching lightning-fast attacks.
Crocodiles are primarily carnivorous, feeding on a variety of animals such as fish, birds, mammals, and even other reptiles. They are also known to scavenge on carcasses when the opportunity arises.
In contrast, alligators are generally considered to be less aggressive and more tolerant of their surroundings. They are adept at living in both freshwater and brackish environments, which allows them to occupy a wider range of habitats compared to crocodiles.
Alligators are also carnivorous, but they often have a more diverse diet that includes fish, amphibians, turtles, birds, and small mammals. Unlike crocodiles, alligators tend to exert more energy in hunting rather than relying solely on ambush tactics. They actively stalk their prey, using stealth and patience to secure a successful catch.
Are Crocodiles and Alligators cold-blooded?
Both crocodiles and alligators are cold-blooded creatures, relying on external sources of heat to regulate their body temperature. To thermoregulate, they bask in the sun or seek shade as needed.
They are also capable of remaining submerged for extended periods, using a unique respiratory adaptation that allows them to extract oxygen efficiently from the water.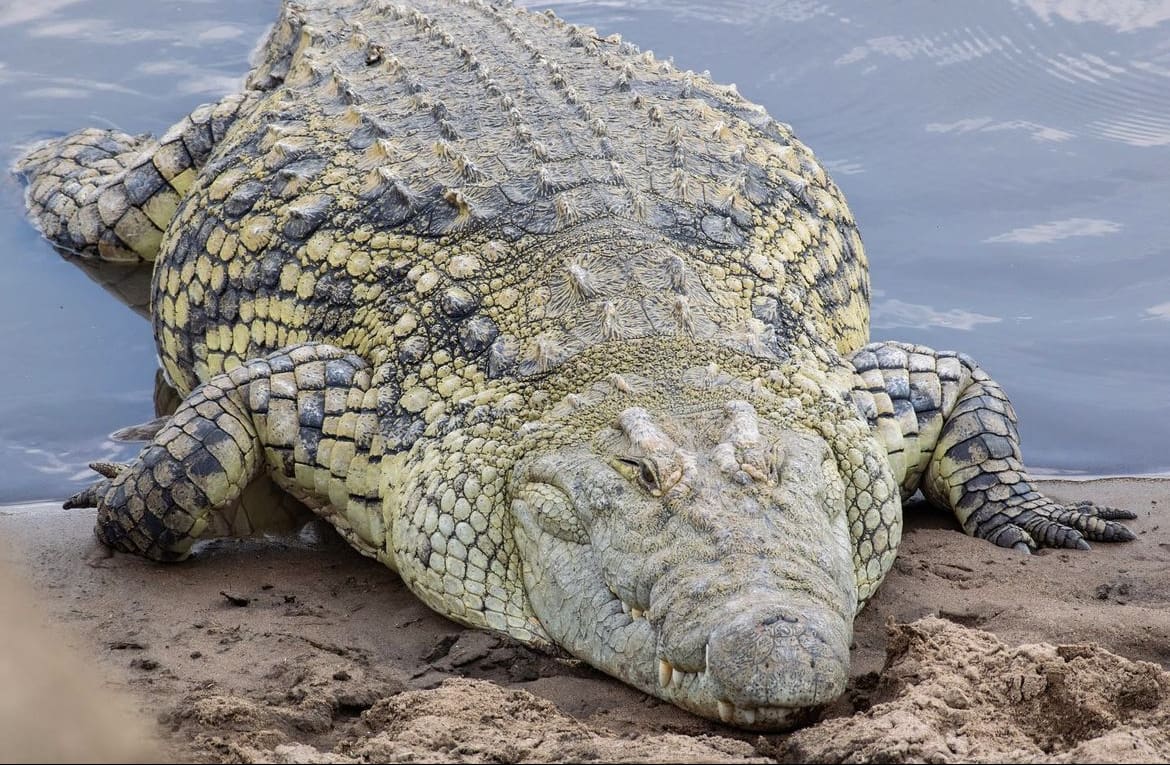 Crocodiles vs Alligators: Social Structure
When it comes to communication and social behavior, crocodiles and alligators exhibit distinct differences. Crocodiles are generally solitary creatures, fiercely defending their territories and showing aggression towards other individuals. However, during the breeding season, crocodiles engage in courtship rituals that involve vocalizations, head-slapping, and impressive displays of power.
Alligators, on the other hand, display a higher degree of social tolerance. They often coexist in groups called congregations, especially during the cooler months, where they share basking spots and hibernation dens. While alligators can become territorial during the breeding season, they are more likely to tolerate the presence of other alligators in close proximity.
Reproduction
In terms of parental care, both crocodiles and alligators exhibit remarkable instincts. Females build nests, often consisting of vegetation and soil, where they lay their eggs.
They guard the nest diligently and protect the eggs from potential threats. After hatching, both crocodile and alligator mothers gently transport their hatchlings to the water, providing them with protection and guidance during the vulnerable early stages of life.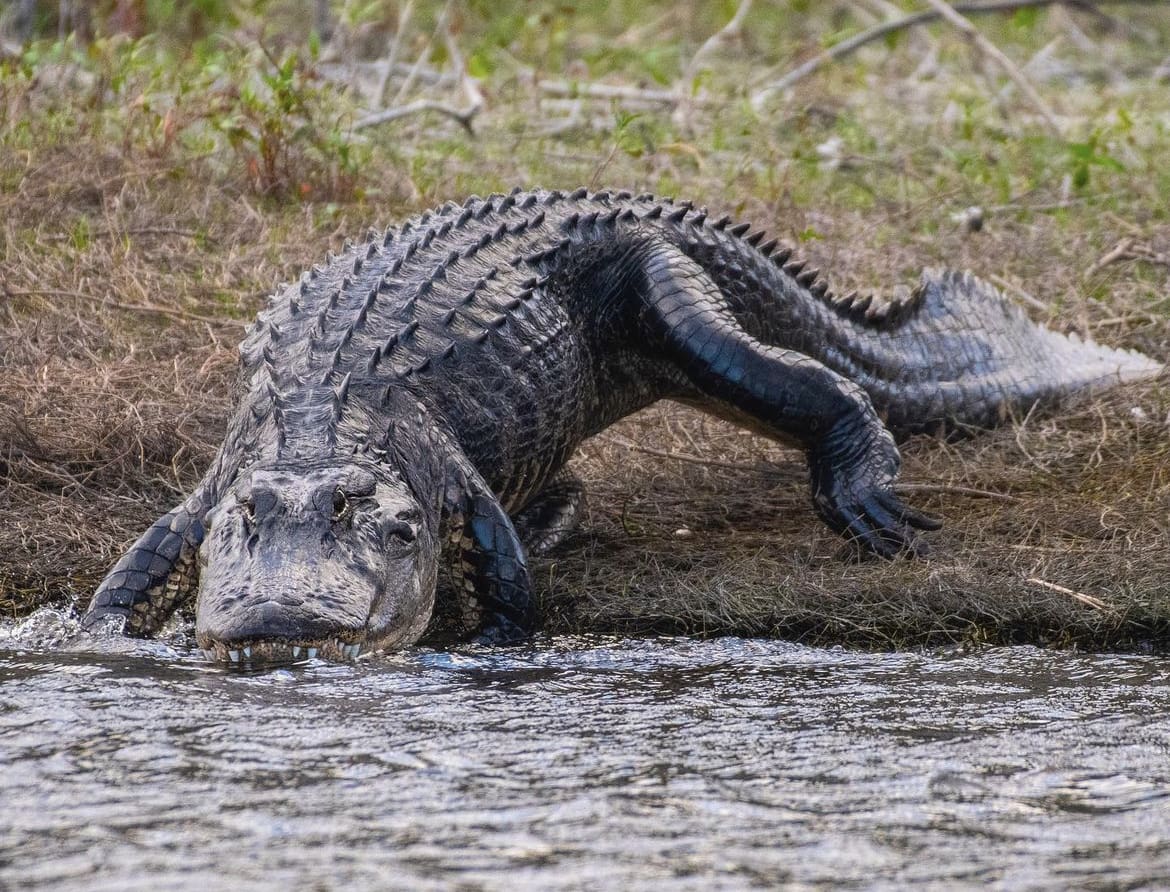 Range &
Habitat
Where do Crocodiles and Alligators live?
Crocodiles and alligators are highly adaptable reptiles, each occupying distinct habitats suited to their specific ecological needs. While there is some overlap in their ranges, they demonstrate preferences for different types of environments.
Crocodiles are found in tropical and subtropical regions across the globe. They inhabit a wide range of habitats, including freshwater wetlands, rivers, lakes, and brackish estuaries.
Species such as the Nile crocodile are commonly associated with African rivers and freshwater systems, while the saltwater crocodile thrives in the brackish waters of Southeast Asia and Australia. They have also been spotted in coastal areas, as saltwater crocodiles, in particular, are known for their ability to tolerate and venture into marine environments.
Alligators, on the other hand, are predominantly found in the southeastern United States and parts of China. They prefer freshwater habitats such as swamps, marshes, lakes, and slow-moving rivers.
In the United States, the American alligator is most commonly associated with the coastal plains of the Gulf of Mexico, especially in states like Florida, Louisiana, and Texas. Chinese alligators, which are critically endangered, reside in a limited range along the lower Yangtze River and its associated wetlands.
It's important to note that the ranges of crocodiles and alligators have experienced some historical overlap. In the southern parts of the United States, for instance, both American alligators and American crocodiles can be found in certain regions, although their distributions are not identical. However, crocodiles tend to favor saltier environments compared to alligators, making the overlap less common.
The choice of habitat for both crocodiles and alligators is closely tied to their need for suitable nesting sites and proximity to water sources, which serve as their primary hunting grounds. They require ample vegetation for nesting, as well as access to basking areas and submerged hiding spots to regulate their body temperature.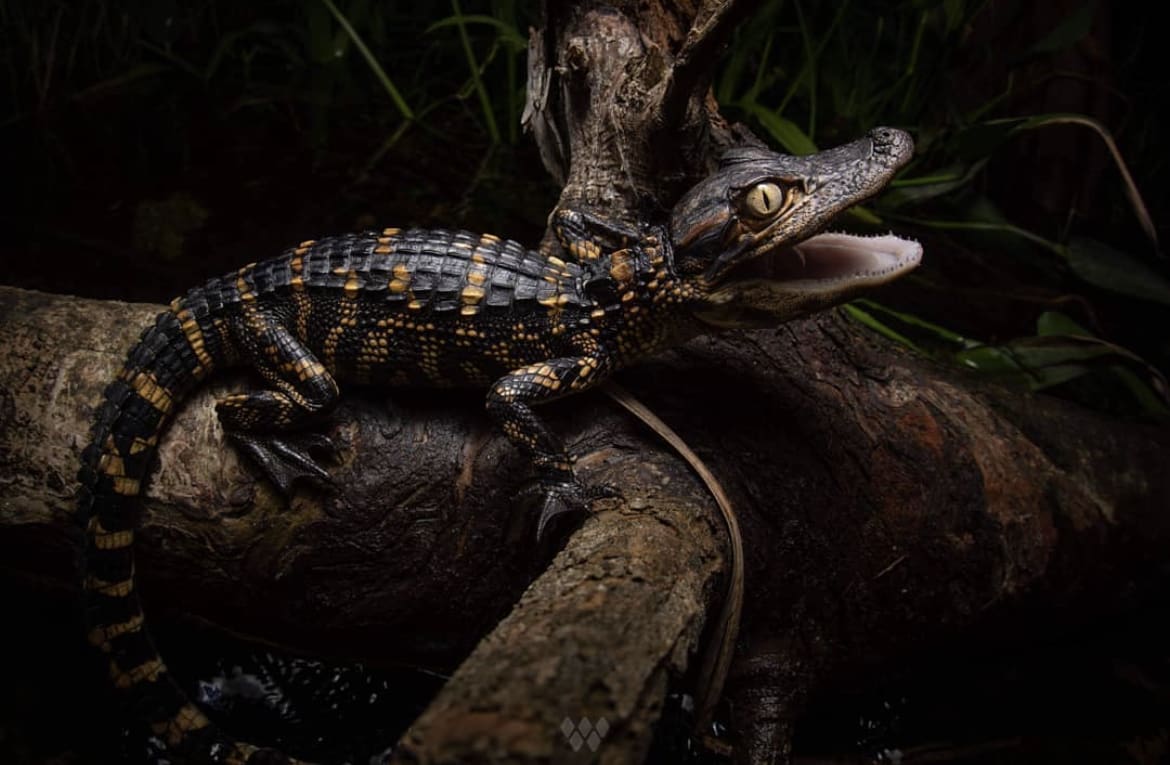 Conservation
Crocodiles and alligators, as ancient predators with important ecological roles, have faced numerous challenges that have impacted their populations and habitats.
Are Crocodiles Endangered?
Crocodiles face a range of threats, including habitat loss, pollution, illegal hunting, and the illegal trade of their skins. Despite these challenges, many crocodile species have benefited from conservation efforts and have experienced improvements in their conservation status.
The American crocodile (Crocodylus acutus) is listed as a species of "Least Concern" by the International Union for Conservation of Nature (IUCN). Thanks to conservation initiatives and habitat protection, their populations have recovered in some regions of Central and South America, as well as in parts of the Caribbean. However, localized threats and habitat degradation still pose risks to specific populations.
The Nile crocodile (Crocodylus niloticus), one of the most well-known crocodile species, is listed as "Least Concern." It has a relatively large and stable population across its range in sub-Saharan Africa, although localized declines have been observed in some areas due to human activities and habitat loss.
The saltwater crocodile (Crocodylus porosus), the largest living reptile, is listed as "Least Concern." This species is found throughout Southeast Asia, northern Australia, and parts of the Indian subcontinent. Strict conservation measures and protection of critical habitats have contributed to its recovery, although the illegal trade of its skin remains a concern.
However, some crocodile species still face significant conservation challenges. The Philippine crocodile (Crocodylus mindorensis), Siamese crocodile (Crocodylus siamensis), and Cuban crocodile (Crocodylus rhombifer) are classified as critically endangered, highlighting the urgent need for targeted conservation actions to prevent their extinction.
Are Alligators Endangered?
The American alligator (Alligator mississippiensis) has made a remarkable recovery from the brink of extinction. It is listed as "Least Concern" by the IUCN. Conservation efforts, including habitat protection, regulation of hunting, and captive breeding programs, have played a crucial role in increasing its population across its range in the southeastern United States. Today, the American alligator is considered a conservation success story.
The Chinese alligator (Alligator sinensis), however, faces a more precarious situation. It is listed as "Critically Endangered" by the IUCN. With an extremely limited distribution along the lower Yangtze River in China, the Chinese alligator is threatened by habitat loss, fragmentation, pollution, and illegal hunting. Conservation efforts are focused on captive breeding programs, habitat restoration, and public awareness campaigns to secure its survival.
While significant progress has been made in the conservation of crocodile and alligator species, challenges persist. Continued efforts are needed to protect their habitats, regulate hunting and trade, mitigate human-wildlife conflicts, and raise awareness about their ecological importance.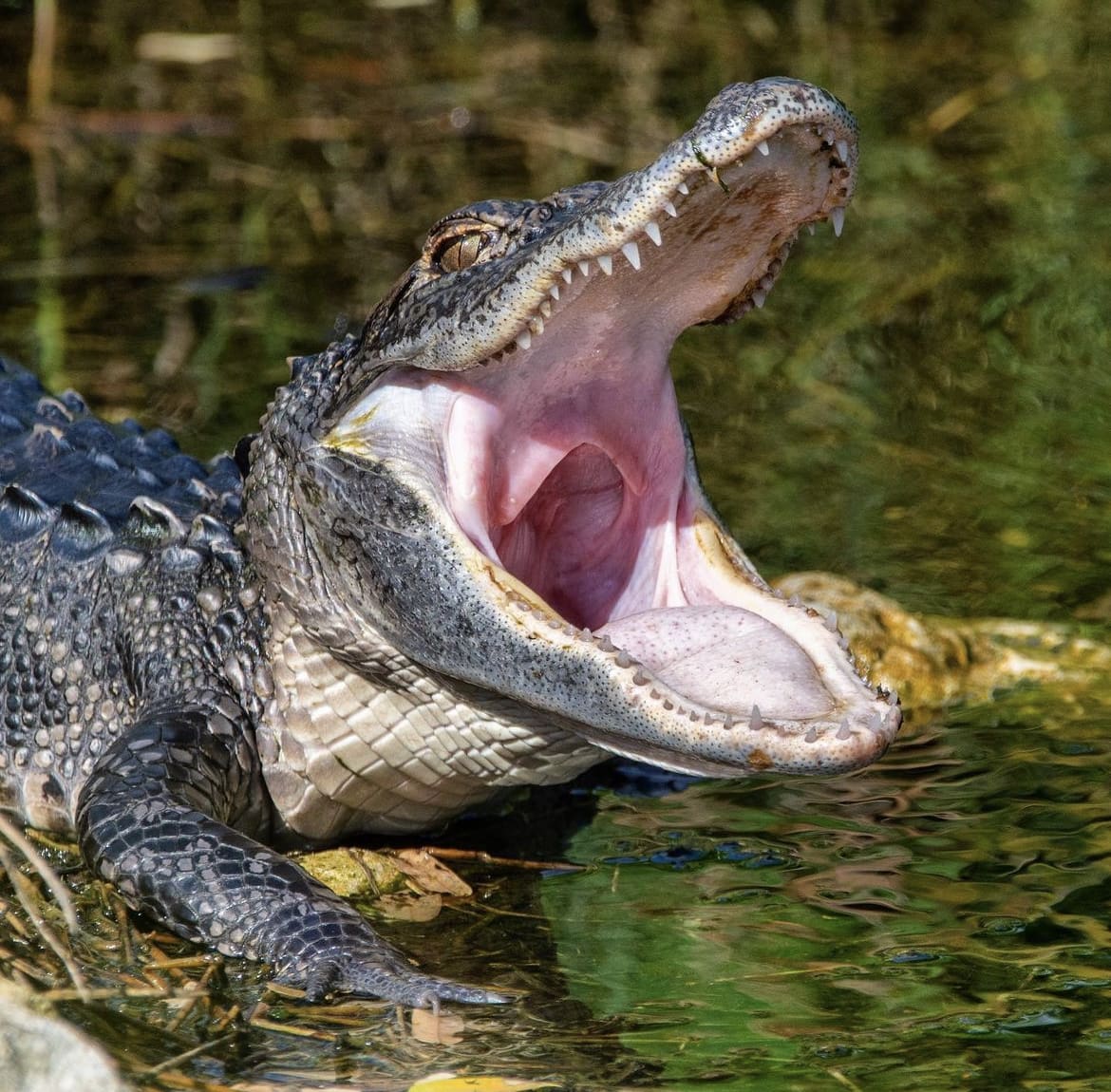 Safari
For wildlife enthusiasts and adventurous travelers, witnessing crocodiles and alligators in their natural habitats can be an awe-inspiring experience. Here, we highlight some of the locations where you can potentially observe these magnificent reptiles in the wild.
Where to see Crocodiles in the wild?
1. Australia: The northern regions of Australia, including the Kakadu National Park and the Daintree Rainforest, offer excellent opportunities to spot saltwater crocodiles (Crocodylus porosus) in their natural environment. Boat tours, guided hikes, and wildlife cruises are popular ways to observe these ancient predators while ensuring safety.
2. South Africa: The iSimangaliso Wetland Park and the St. Lucia Estuary in South Africa provide a chance to encounter Nile crocodiles (Crocodylus niloticus) alongside various other fascinating wildlife. Boat tours and guided walks allow visitors to appreciate the diversity of the wetland ecosystem.
3. Costa Rica: The Tortuguero National Park in Costa Rica is home to an array of wildlife, including American crocodiles (Crocodylus acutus). Boat tours along the park's canals and waterways offer opportunities to observe these impressive reptiles in their natural habitat.
Where to see Alligators in the wild?
1. Everglades National Park, USA: Located in Florida, Everglades National Park is renowned for its population of American alligators (Alligator mississippiensis). Airboat tours, guided walks, and canoe excursions allow visitors to safely observe these remarkable creatures while exploring the unique wetland ecosystem.
2. Okefenokee Swamp, USA: Situated in Georgia, the Okefenokee Swamp is a vast wilderness that provides a habitat for American alligators. Visitors can embark on guided boat tours or paddle through the swamp's water trails to catch glimpses of these iconic reptiles.
3. Anhui Province, China: The Chinese alligator (Alligator sinensis) can be found in the Anhui Province of China, particularly in the wetlands along the lower Yangtze River. Guided tours and observation platforms offer opportunities to observe these critically endangered alligators while learning about conservation efforts to protect them.
When visiting areas inhabited by crocodiles or alligators, it is crucial to prioritize safety and follow local guidelines. These reptiles are wild animals and should be observed from a safe distance, respecting their space and natural behavior.
Tips for Spotting Crocodiles and Alligators in the Wild
Spotting crocodiles and alligators in their natural habitats can be an exciting and memorable experience. Here are some tips to enhance your chances of observing these magnificent reptiles while ensuring your safety and the well-being of the animals:
1. Research and Choose Suitable Locations: Before embarking on your adventure, research and select reputable wildlife reserves, national parks, or guided tours known for their responsible practices and opportunities for crocodile or alligator sightings. These locations often have experienced guides who can enhance your experience with their knowledge and expertise.
2. Timing and Weather Conditions: Crocodiles and alligators are more active during certain times of the day, such as early morning or late afternoon when they are often basking or hunting. Additionally, weather conditions can impact their behavior. Warmer weather and clear skies may increase the likelihood of spotting these reptiles as they seek warmth or move around.
3. Guided Tours and Local Experts: Opting for guided tours led by knowledgeable naturalists or local experts can greatly enhance your chances of spotting crocodiles or alligators. They have a deep understanding of the animals' behavior, habitats, and the best vantage points for observation. Listen carefully to their instructions and adhere to their guidance for your safety.
4. Be Patient and Observant: Wildlife encounters require patience and keen observation skills. Keep your eyes peeled for any signs of movement or disturbances in the water. Look for eyes, snouts, or the distinctive ridged backs of these reptiles as they may partially submerge or lie in wait for prey.
5. Use Binoculars or a Camera with Zoom: To get a closer look without disturbing the animals, consider using binoculars or a camera with a telephoto lens. This allows you to appreciate their features and behavior from a safe distance while capturing memorable photographs.
6. Observe from Safe Viewing Areas: Ensure you are in designated viewing areas, platforms, or boats that are specifically designed for wildlife observation. Maintain a safe distance from the animals and avoid interfering with their natural behavior or habitat. Respect any barriers or guidelines set by park authorities or tour operators.
7. Stay Quiet and Minimize Disturbances: While observing crocodiles or alligators, keep noise to a minimum and avoid sudden movements that might startle or provoke them. Maintaining a calm and respectful presence allows for a more authentic wildlife encounter.
8. Learn About their Behaviors and Characteristics: Familiarize yourself with the behaviors, physical characteristics, and signs of these reptiles. Understanding their habits and adaptations can help you spot them more effectively and appreciate their role in the ecosystem.
Remember, the safety of both humans and wildlife is of utmost importance. Always prioritize the well-being and conservation of these remarkable creatures by observing them from a distance and minimizing any potential disruptions to their natural habitats. By following these tips, you can increase your chances of spotting crocodiles or alligators while fostering a deep appreciation for their extraordinary presence in the wild.
Can Crocodiles and Alligators mate?
Crocodiles and alligators are closely related species, both belonging to the order Crocodylia. While they share similarities, they are distinct species with different physical and behavioral characteristics. As a result, crocodiles and alligators do not typically mate with each other in the wild.
Interbreeding between crocodiles and alligators is theoretically possible because they have a common ancestor and share a similar genetic makeup. However, due to differences in behavior, habitat preferences, and geographic ranges, instances of hybridization between these two species are extremely rare and occur primarily in captive settings where individuals of both species are brought together.
In captivity, there have been documented cases of crocodile-alligator hybrids known as "crocodilian hybrids" or "crocodilegators." These hybrids result from controlled breeding efforts or accidental mating in zoos or wildlife sanctuaries where different crocodilian species are housed together. However, it's important to note that these hybrids are not found in the wild as a natural occurrence.
In the wild, crocodiles tend to mate with individuals of the same species, and alligators do the same within their own species. They have evolved distinct behaviors, courtship rituals, and territorial instincts that promote reproductive isolation and reinforce species boundaries.
Do Crocodiles and Alligators Fight?
Crocodiles and alligators are apex predators and can exhibit territorial behaviors, which may occasionally lead to aggressive interactions. In certain circumstances, conflicts can arise between individuals of the same or different species. While fights between crocodiles and alligators are not a common occurrence, there have been documented instances of interactions resulting in aggressive encounters.
When it comes to fights between members of the same species, crocodiles and alligators may engage in territorial disputes or hierarchical conflicts. Male individuals, in particular, may compete for access to breeding territories or mates.
These confrontations often involve displays of dominance, which can include open-mouth displays, vocalizations, body posturing, and physical clashes. Such fights typically involve wrestling or pushing matches, during which the individuals try to establish dominance without causing serious harm.
Conflicts between crocodiles and alligators are rare due to differences in their preferred habitats and ranges. However, in areas where their ranges overlap, such as certain regions of the southern United States, encounters between crocodiles and alligators may occur. These encounters are typically defensive in nature, with each species trying to protect its territory or resources. The outcome of such encounters can vary and may include aggressive displays, vocalizations, or physical confrontations, though serious fights resulting in severe injuries are uncommon.
Conclusion
Crocodiles and alligators are fascinating creatures that have captivated the human imagination for centuries. While they share some similarities, such as their reptilian nature and predatory lifestyle, they also have distinct characteristics that set them apart.
From differences in appearance and behavior to varying habitats and conservation statuses, crocodiles and alligators showcase the incredible diversity of the crocodilian family. Their ancient lineage and crucial roles within ecosystems highlight the importance of their conservation and the need for continued efforts to protect their habitats.
By understanding and appreciating these remarkable creatures, we can foster a deeper connection with the natural world and work towards ensuring their long-term survival for generations to come.
Join our community of keen travellers, wildlife enthusiasts and adventure seekers.