New Zealand is renowned for its unique and diverse ecosystem, offering a haven for fascinating wildlife found nowhere else on the planet. From ancient reptiles to remarkable birds and charming mammals, the country boasts a range of extraordinary creatures. In this article, we will explore ten awesome animals found in New Zealand, providing visual descriptions and insights into their habits, diet, and preferred habitats.
New Zealand stands as a haven for captivating wildlife, harboring a diverse ecosystem that houses extraordinary creatures found nowhere else on the planet. In this article, we delve into the realm of New Zealand's mesmerizing fauna, providing an in-depth exploration of ten remarkable animals. Join us as we embark on a journey to discover their distinctive visual features, unique habits, specialized diets, and the enchanting habitats they call home.
13 Awesome Animals in New Zealand
1. Kiwi (Apteryx spp.)
Visual Description: The kiwi, a flightless bird, possesses a plump body covered in soft, brownish feathers. Its most striking features are its round, chestnut-colored eyes, positioned at the sides of its small head. The kiwi boasts a long, slender beak, perfectly adapted for its foraging needs.
Habits and Diet: As nocturnal creatures, kiwis venture out under the cover of darkness, utilizing their exceptional sense of smell to locate their preferred diet of insects, worms, and an assortment of berries. Their captivating call, resembling a high-pitched whistle, echoes through the forested landscapes they inhabit.
Where to Find Them: Kiwis can be found throughout New Zealand, primarily in native forests, scrublands, and protected reserves.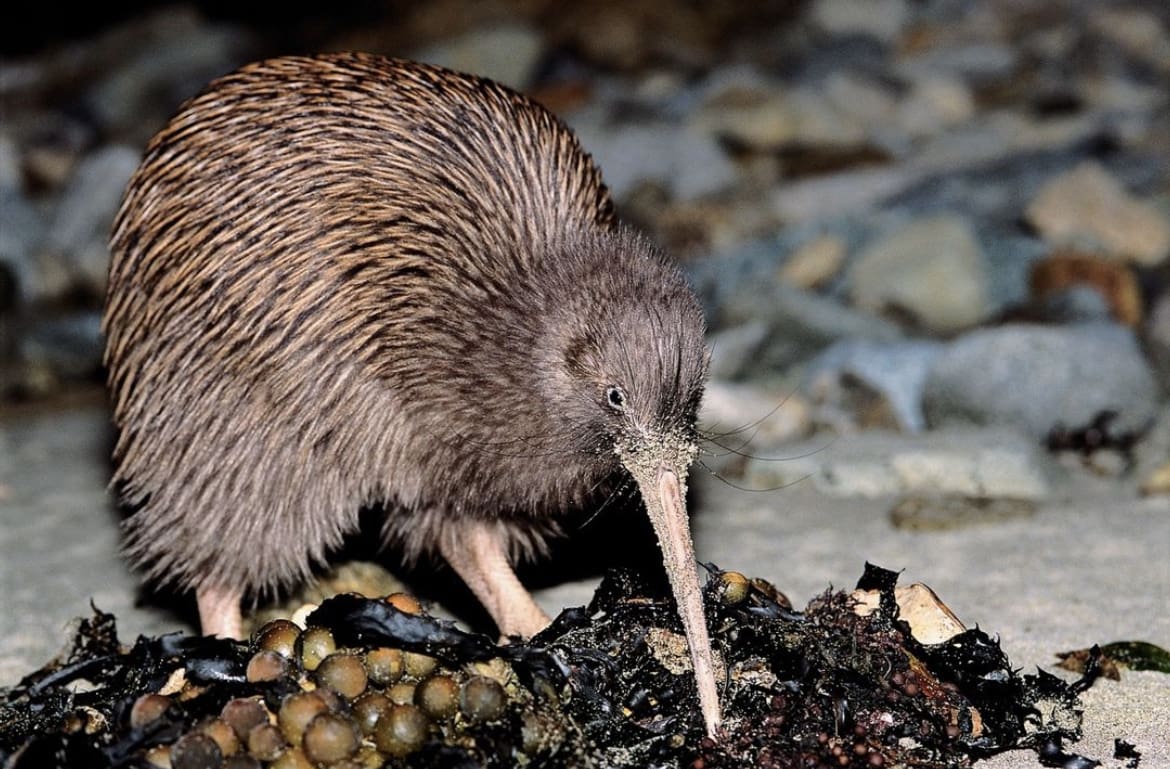 2. Hector's Dolphin (Cephalorhynchus hectori)
Hector's dolphins, one of the smallest and rarest dolphin species, captivate onlookers with their unique markings. Their bodies showcase a striking blend of black, white, and gray hues. A rounded dorsal fin gracefully adorns their backs, complementing their short beaks.
These highly social and playful dolphins can often be spotted leaping and surfing through the waves. They primarily feed on small fish and squid, exhibiting agility and precision in their hunting techniques.
Hector's dolphins grace the coastal waters of New Zealand, favoring areas around the South Island, Banks Peninsula, and the Bay of Islands.
3. Tuatara (Sphenodon spp.)
Resembling a prehistoric reptile, the tuatara presents a lizard-like appearance but stands as a relic from an ancient lineage. Adorned with rough, spiny crests along its back, this unique creature boasts a beak-like mouth. An intriguing characteristic of the tuatara is the presence of a third eye atop its head, called the "parietal eye."
Tuataras, as cold-blooded creatures, exhibit nocturnal behavior. With a sluggish metabolism, they rely on a diet consisting of insects, spiders, and small reptiles. Remarkably, tuataras can live for over a century, making them among the longest-lived reptiles on Earth.
Tuataras inhabit a handful of offshore islands in New Zealand, such as Stephens Island and North Brother Island.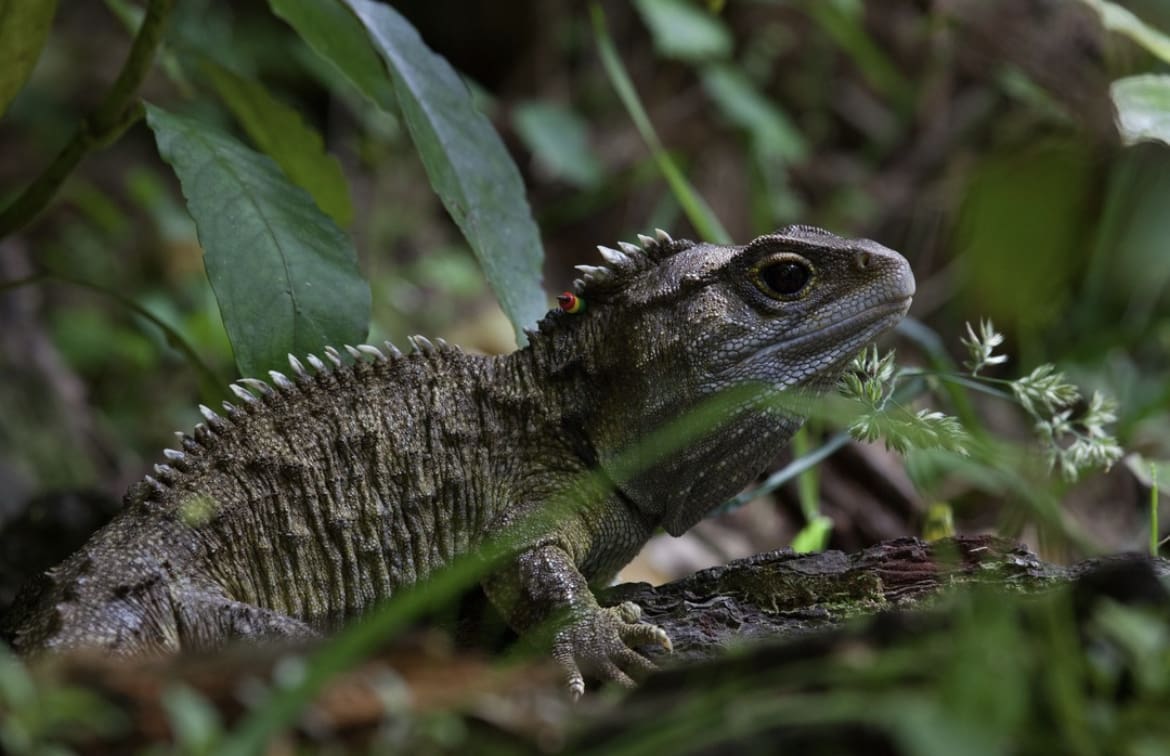 4. Kea (Nestor notabilis)
The Kea, an intelligent and charismatic parrot, dazzles with its vibrant plumage. Its olive-green feathers provide a backdrop for an eye-catching combination of bright orange underwings and a long, curved beak.
Keas are notorious for their mischievous and inquisitive nature. Highly social birds, they often form playful groups, engaging in acrobatic displays. Keas have a versatile diet, which encompasses seeds, fruits, nectar, and occasionally small invertebrates.
Native to the alpine regions of the South Island, keas can be observed in areas such as Arthur's Pass and Fiordland, where they navigate the mountainous landscapes with their aerial prowess.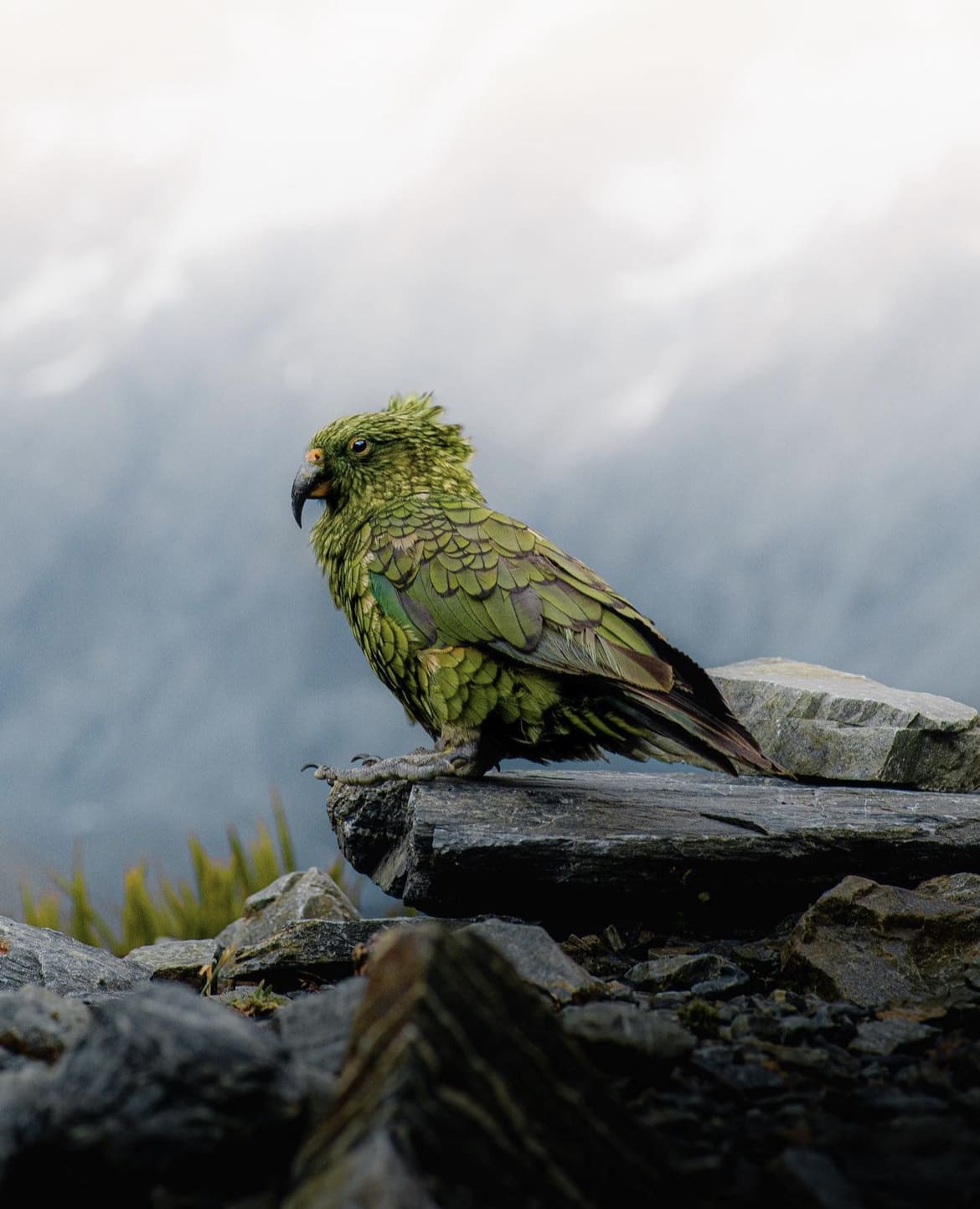 5. Yellow-eyed Penguin (Megadyptes antipodes)
The yellow-eyed penguin, adorned with distinctive features, exudes charm and uniqueness. It possesses striking yellow eyes, encircled by a band of yellow feathers across its pale yellow head. Its back displays a beautiful blend of dark blue-gray plumage.
On land, these penguins exhibit a characteristic waddle, capturing hearts with their adorable clumsiness. In the ocean, they demonstrate remarkable swimming skills, enabling them to dive for extended periods in search of fish, squid, and krill.
Along the southeast coast of the South Island and on Stewart Island, you can witness the presence of the yellow-eyed penguin as they navigate their coastal habitats.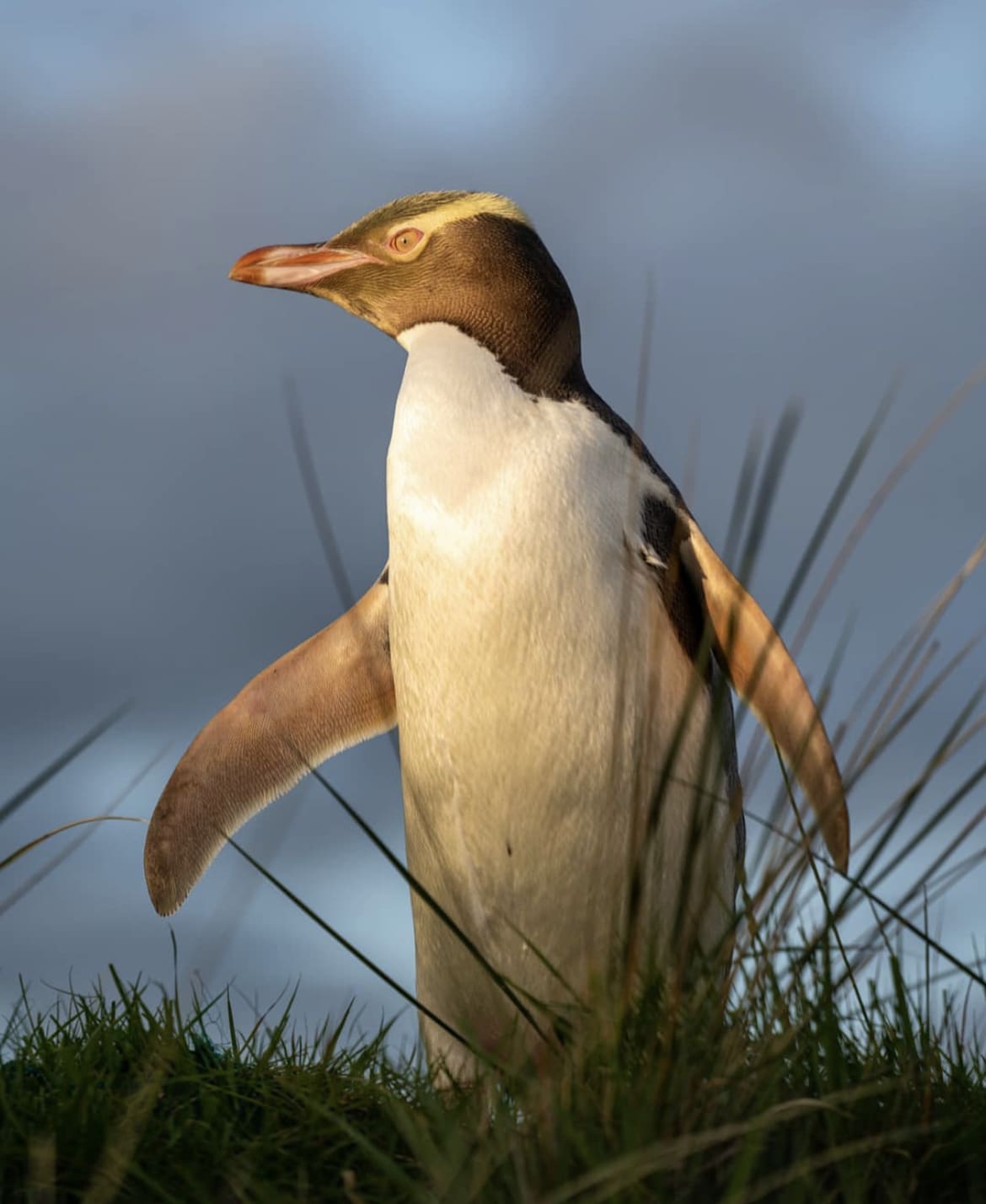 6. Kākāpō (Strigops habroptila)
The kākāpō, a critically endangered flightless parrot, boasts distinctive physical attributes. Its owl-like face is adorned with moss-green feathers, exuding an aura of ancient wisdom. Its stout body, short wings, and large claws accentuate its unique appearance.
Nocturnal and solitary, kākāpōs navigate their environments with an air of independence. Their herbivorous diet consists of native plants, fruits, seeds, and, on occasion, bark.
Kākāpōs predominantly inhabit predator-free offshore islands, including Whenua Hou (Codfish Island) and Anchor Island.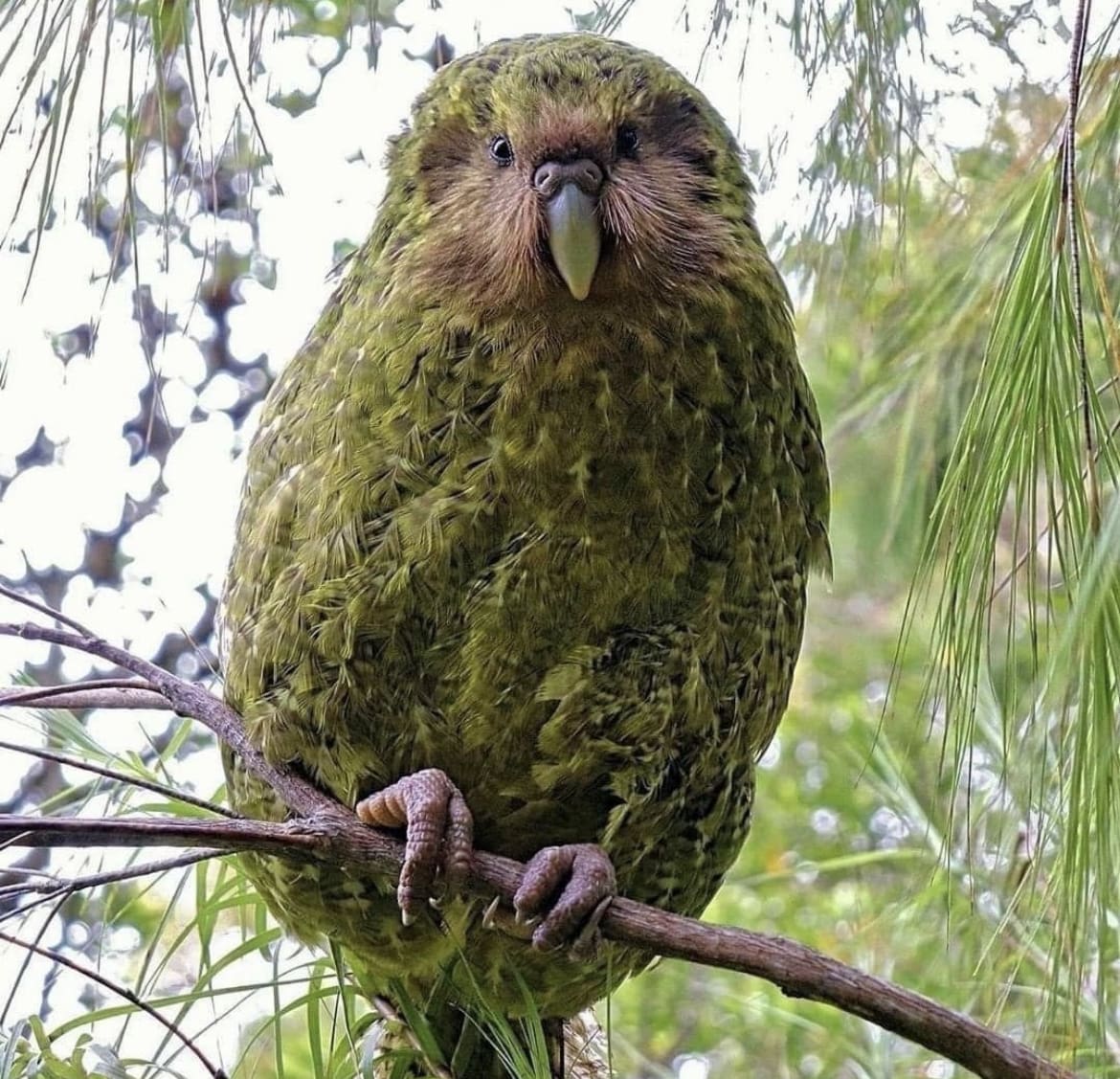 7. New Zealand Fur Seal (Arctocephalus forsteri)
New Zealand fur seals, robust marine mammals, are clothed in dark brown fur. Males feature an impressive mane of thick hair surrounding their necks, accentuating their majestic presence.
Equipped with exceptional swimming abilities, these seals spend much of their time in the water, adeptly hunting for fish, squid, and octopus. They also seek refuge and breed on rocky shores and beaches.
The New Zealand fur seal can be observed along the coasts of both the North and South Islands, with notable colonies situated in Kaikoura, Abel Tasman National Park, and Otago Peninsula.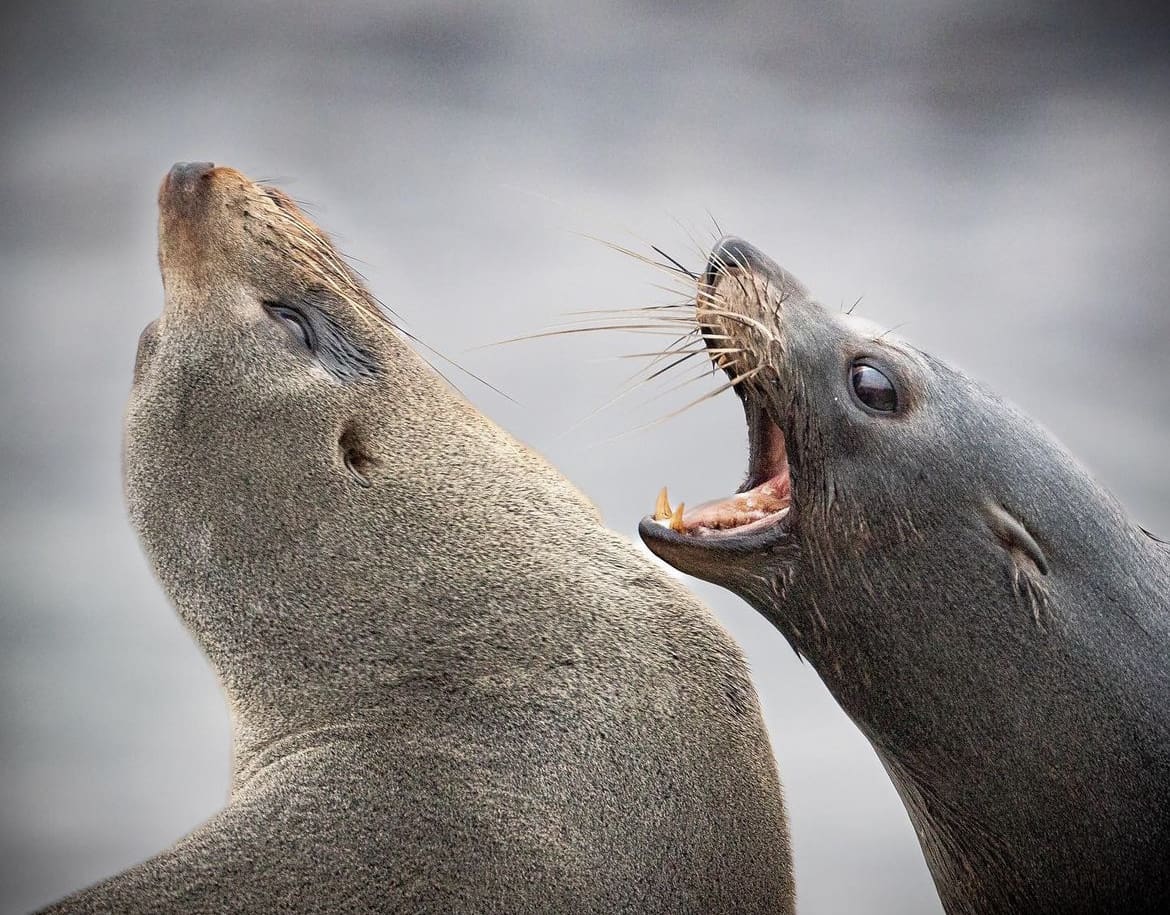 8. Weta (Deinacrida spp.)
The weta, a large and flightless insect, captures attention with its robust physique. It showcases a sturdy body structure complemented by spiky legs and elongated antennae. Available in various colors ranging from brown and black to vibrant green, these intriguing insects leave a lasting impression.
Nocturnal by nature, weta are primarily herbivorous creatures, feasting on an array of leaves, flowers, and fruits. Their impressive size and strength make them formidable plant consumers, contributing to the intricate balance of New Zealand's ecosystems.
Weta can be found in a multitude of habitats across New Zealand, including forests, shrublands, and grasslands. These resilient insects thrive particularly in the verdant landscapes of the North Island.
9. Pukeko (Porphyrio melanotus)
Pukekos, captivating avian species, showcase a medley of colors in their appearance. With their blue-black plumage, they radiate an air of elegance. Their most striking features include long, bright red legs, a vibrant red beak, and a white undertail. A frontal plate resembling a shield adorns their foreheads, enhancing their charismatic appeal.
Possessing adaptability as one of their key traits, pukekos can be found in various habitats, including wetlands, pastures, and parks. Their diet encompasses a diverse range of sustenance, from plant material and insects to small vertebrates and even eggs. Their foraging versatility contributes to their widespread presence across the country.
Pukekos thrive throughout New Zealand, with a predilection for wetlands and grassy areas. Their distinctive calls and vibrant presence make them a delight to observe in locations such as wetland reserves and rural landscapes.
10. Sperm Whale (Physeter macrocephalus)
Sperm whales, the largest of the toothed whales, possess awe-inspiring physical attributes. With colossal heads and imposing square-shaped jaws, they are remarkable marine creatures. Wrinkled skin envelops their massive bodies, exhibiting a dark gray hue that transitions to a lighter shade on their underside.
Renowned for their deep-diving capabilities, sperm whales venture into the ocean's depths in search of giant squid and other elusive prey. With each majestic ascent, they exhale forcefully, creating a spectacular blow that can reach heights of over 5 meters (16 feet). These majestic creatures embody the epitome of oceanic grandeur.
Kaikoura, a coastal town on the South Island, offers a unique opportunity to witness the presence of sperm whales. The deep underwater canyons and abundant food supply create an ideal habitat for these magnificent cetaceans.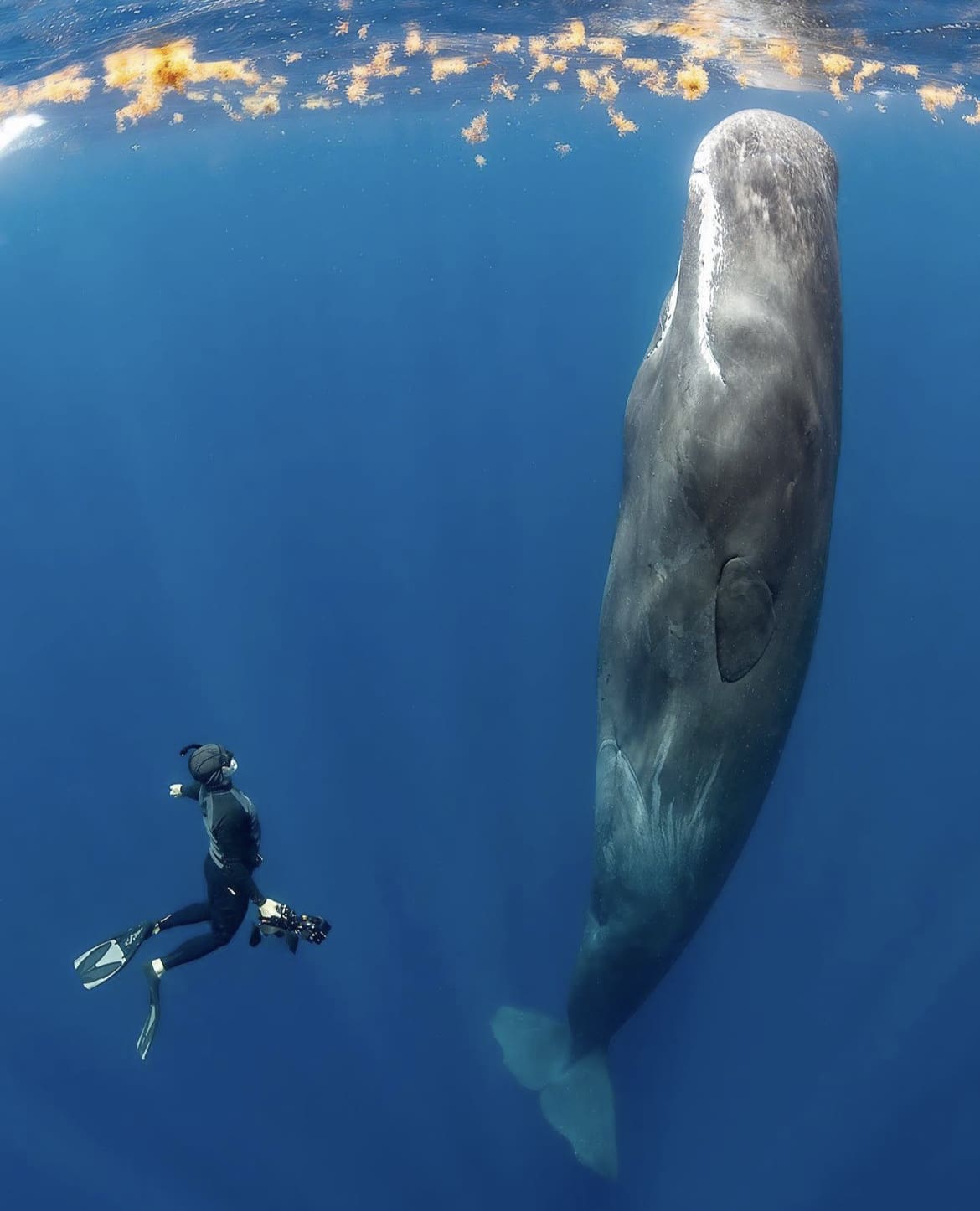 11. Tūī (Prosthemadera novaeseelandiae)
The tūī, a charismatic and vocal bird, showcases a glossy plumage adorned with iridescent colors. Its body features a combination of dark feathers with flashes of metallic green and blue. A distinctive white tuft of feathers adorns its neck, and its throat boasts a vibrant white collar, contrasting beautifully with its dark body.
Tūī are highly energetic and agile creatures, known for their impressive acrobatic displays during flight. They have a diverse diet, feeding on nectar, fruit, insects, and even the occasional sip of sugary water from flax or kōwhai flowers. Their melodic and complex songs resonate through New Zealand's forests, as they are renowned for their exceptional vocal abilities.
Tūī are widespread throughout New Zealand, favoring native forests, parks, and suburban gardens where they can find an abundance of nectar-rich flowers.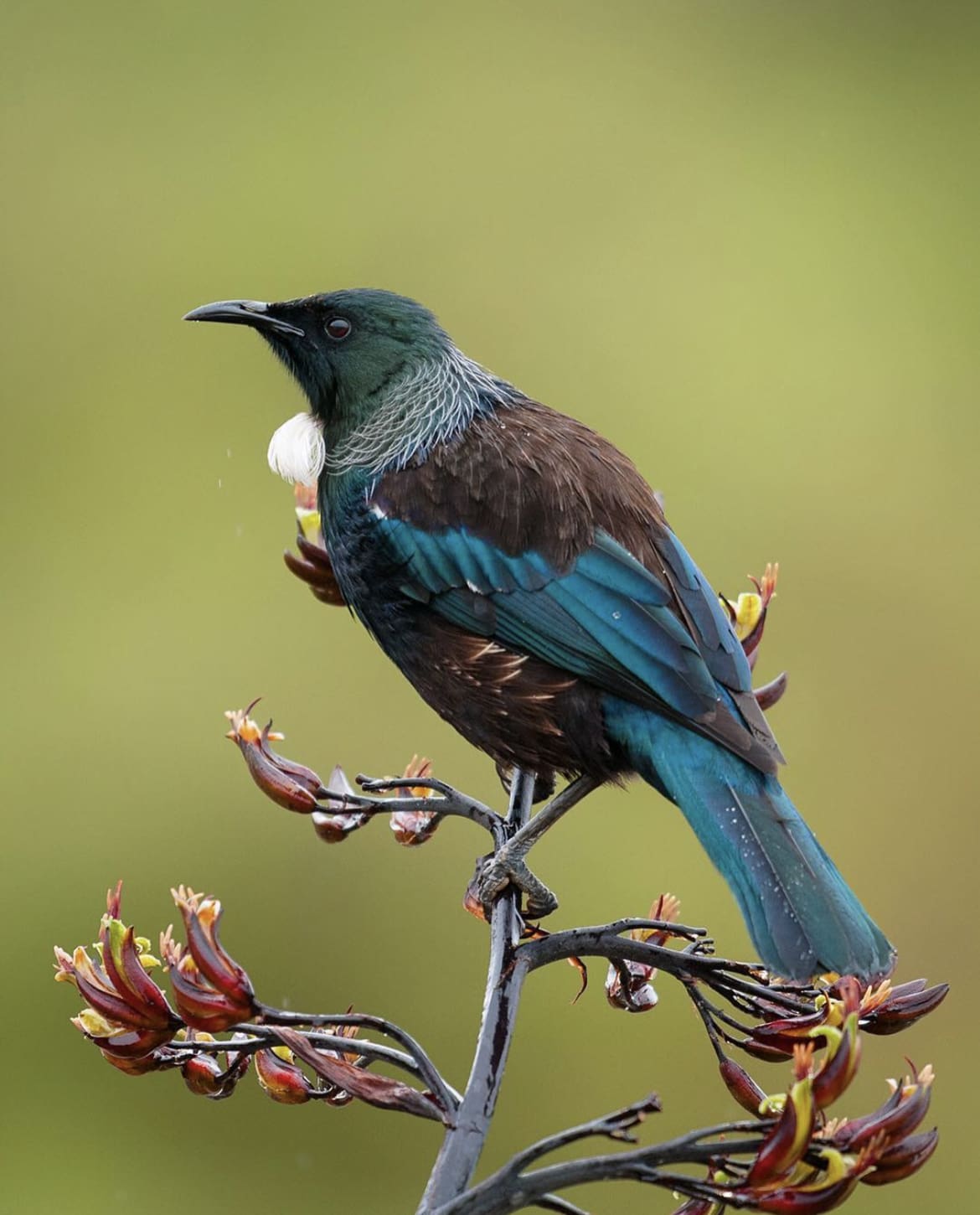 12. Kehe (Hemiphaga novaeseelandiae)
The kehe, commonly known as the New Zealand wood pigeon or kererū, possesses a striking appearance with its large size and vibrant plumage. It displays a mix of iridescent green and bronze feathers, while its white belly and undertail feathers add a touch of elegance. The kererū stands out with its distinctive white chest band and a crescent-shaped patch on its neck.
Kehe are known for their love of fruit, particularly native tree fruits like karaka berries and tawa berries. They play a vital role in seed dispersal, as their large size allows them to consume and excrete the seeds, aiding in the regeneration of native forests. Their wingbeats produce a distinctive whooshing sound as they fly through the treetops.
Kehe inhabit forests and woodlands throughout New Zealand, from lowland areas to higher elevations, where they can find an ample supply of fruits and foliage.
13. Longfin Eel (Anguilla dieffenbachii)
The longfin eel, also known as tūna, is a unique freshwater creature with a snake-like appearance. Its elongated body can reach impressive lengths, often exceeding one meter. The eel's skin is dark brown or olive green, and its slimy texture aids in maneuvering through aquatic environments.
Longfin eels are nocturnal and highly adaptable, capable of surviving in a variety of freshwater habitats, including rivers, lakes, and swamps. Their diet consists of small fish, insects, and even the occasional water bird. Longfin eels undertake a remarkable migration, swimming out to sea to spawn in the Pacific Ocean, with the journey spanning thousands of kilometers.
Longfin eels can be found in waterways across New Zealand, including rivers such as the Waikato and Whanganui. They play an important role in Māori culture, and their presence in freshwater ecosystems is considered a sign of a healthy environment.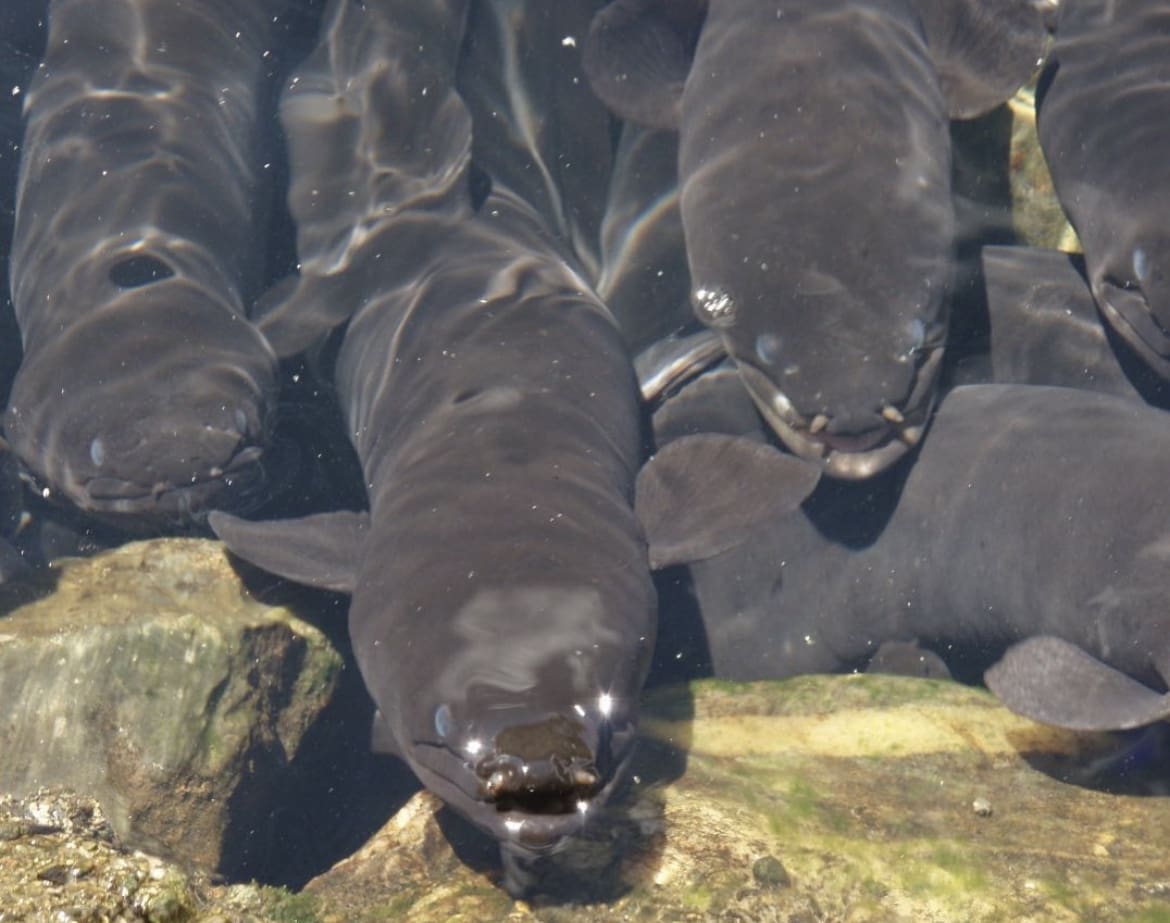 Embarking on a journey through New Zealand's remarkable fauna unveils a world teeming with captivating creatures. From the iconic kiwi, tuatara, and kea to the enchanting pukeko and playful Hector's dolphin, each animal's visual features, habits, and preferred habitats create a tapestry of natural marvels.
The weta, New Zealand fur seal, yellow-eyed penguin, and elusive kākāpō provide further testament to the country's rich biodiversity. Finally, the awe-inspiring presence of the sperm whale reminds us of the extraordinary marine life that graces New Zealand's coastal waters. As we embrace the wonders of these ten remarkable animals, let us appreciate and preserve the ecological treasures that make New Zealand truly exceptional.
Join our community of keen travellers, wildlife enthusiasts and adventure seekers.