Barcelona, the vibrant and edgy city on the coast of Spain, beckons young and adventurous travelers with its irresistible charm. From awe-inspiring architecture to sun-kissed beaches and mouthwatering cuisine, Barcelona offers a plethora of exhilarating experiences.
Whether you're seeking adrenaline-pumping adventures or immersive cultural encounters, this guide will take you on a thrilling journey through the 21 best things to do in Barcelona. So strap in, daredevils, and get ready for the ride of a lifetime!
The Best Things to Do in Barcelona
1. Unleash Your Inner Speed Demon with Indoor Go Karting
Rev up your engines and put the pedal to the metal at one of Barcelona's indoor go-karting tracks. Channel your competitive spirit and embrace the thrill of racing against friends or family members. It's an adrenaline rush like no other, as you navigate the twists and turns of the track in a high-speed pursuit of victory.
2. Take the Leap: Bungee Jumping in Barcelona
If you're a true adventure seeker, prepare to conquer your fears by taking a leap of faith with bungee jumping in Barcelona. Feel your heart race as you stand on the edge, then take the plunge and experience an exhilarating freefall before being pulled back up, feeling an indescribable rush of adrenaline.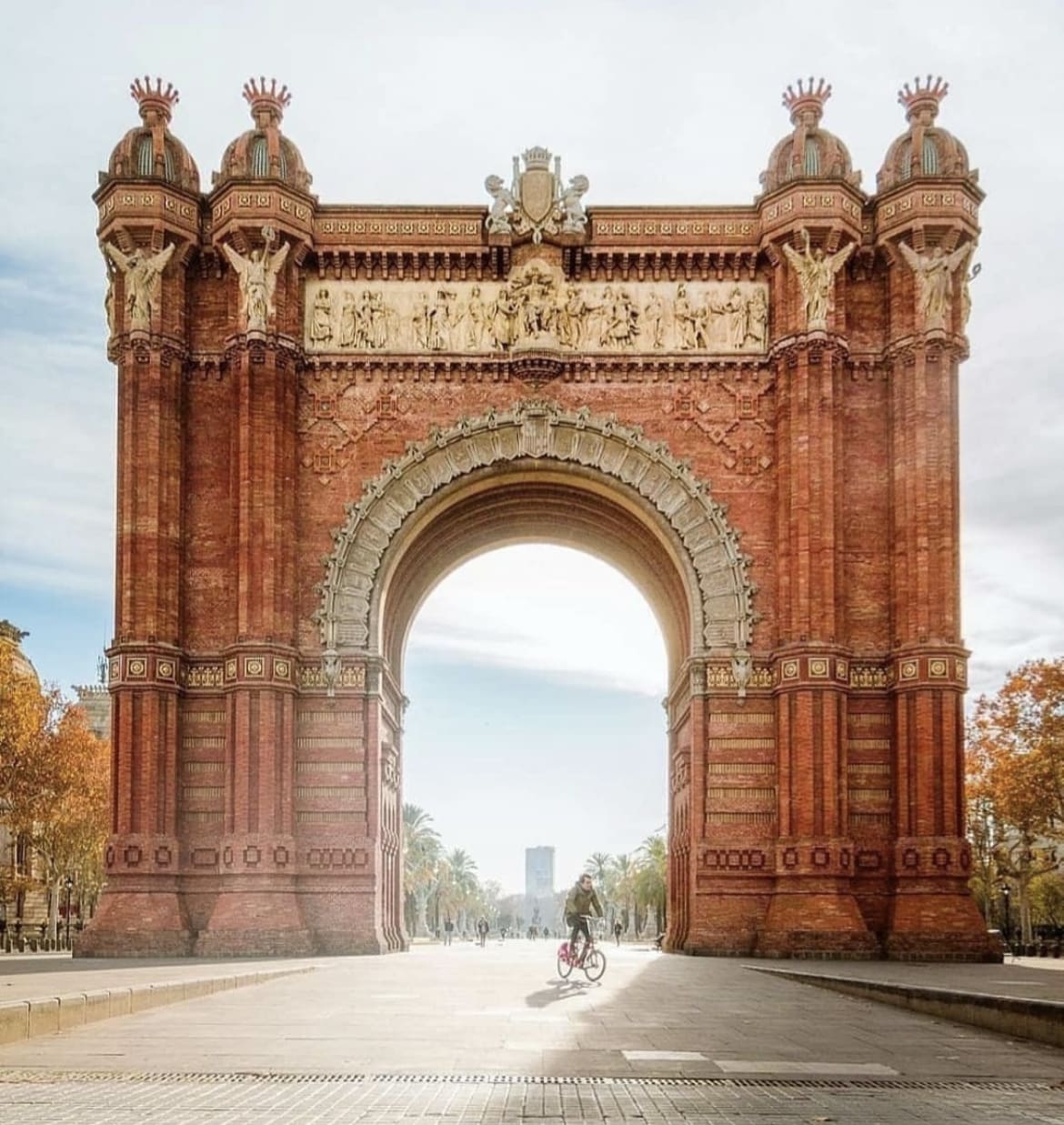 3. Jet Skiing: Ride the Waves of the Mediterranean
For water lovers, hop on a jet ski and cruise along the azure waters of the Mediterranean. Feel the wind in your hair and the spray of the sea as you explore Barcelona's stunning coastline from a thrilling perspective. It's an adventure that combines speed, adrenaline, and breathtaking views.
4. Embark on a Scenic Helicopter Flight over Barcelona
Get a bird's-eye view of Barcelona's iconic landmarks with a scenic helicopter flight. Soar above the city's architectural wonders, such as the mesmerizing Sagrada Família and the historic Gothic Quarter. As you glide through the sky, take in the stunning panoramic vistas that will leave you awe-inspired.
5. Get Your Adrenaline Pumping at Tibidabo Amusement Park
For a nostalgic dose of thrilling rides and breathtaking views, head to Tibidabo Amusement Park. Perched on a hill overlooking Barcelona, this vintage amusement park offers a delightful blend of classic attractions and modern thrills. Brace yourself for stomach-churning roller coasters, heart-pounding drop towers, and a whimsical Ferris wheel.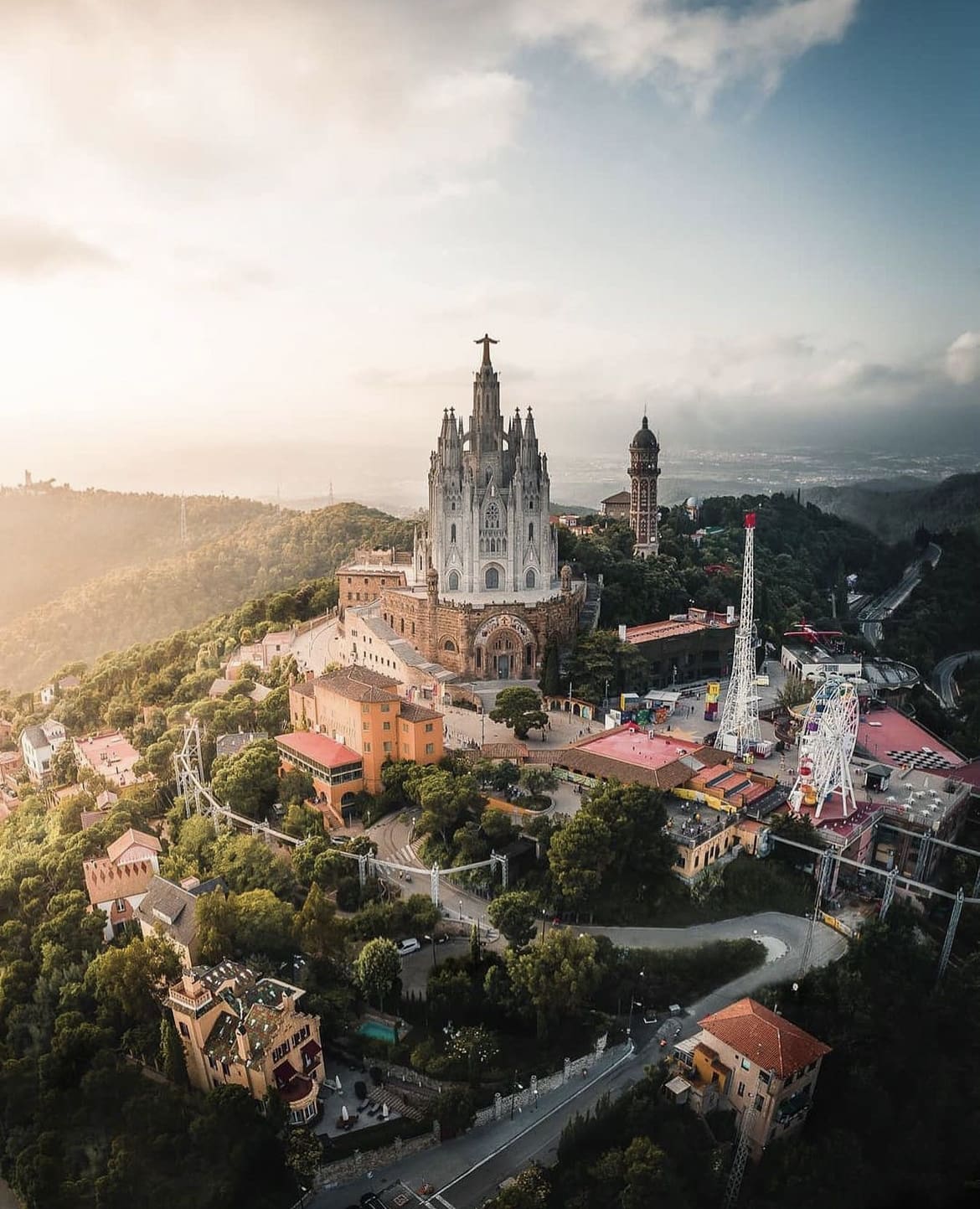 6. Witness the Magic: The Magic Fountain of Montjuïc
Prepare to be enchanted by the mesmerizing Magic Fountain of Montjuïc. As night falls, this magnificent fountain comes alive with a spectacular display of water, lights, and music. Watch in awe as the illuminated jets dance to the rhythm, creating a magical atmosphere that will leave you spellbound.
7. Uncover the Secrets of Barcelona's Street Art
Venture off the beaten path and explore Barcelona's vibrant street art scene. Wander through the city's alleys and discover captivating murals and graffiti masterpieces that breathe life into the walls. Each artwork tells a story, reflecting Barcelona's creative spirit and rebellious edge.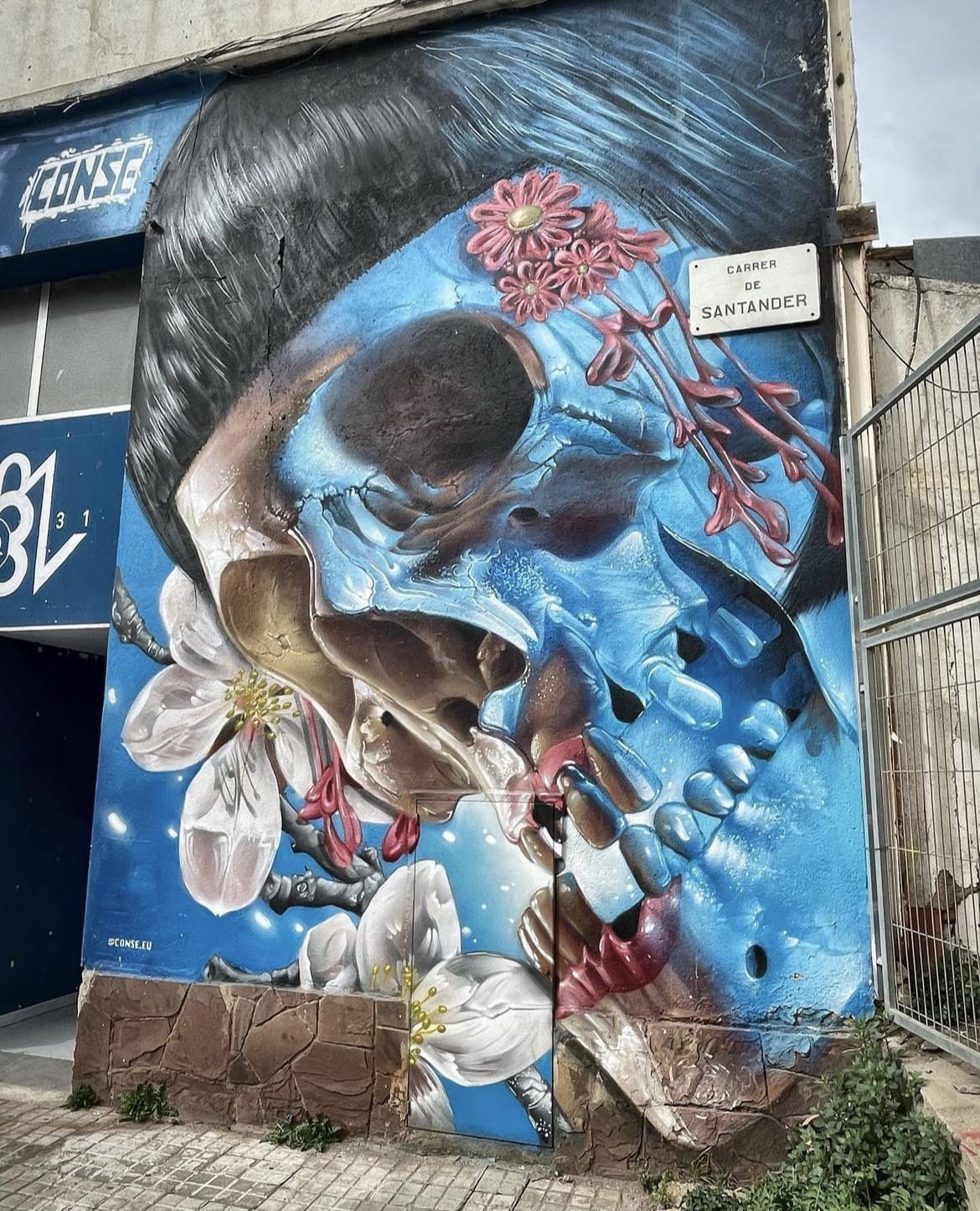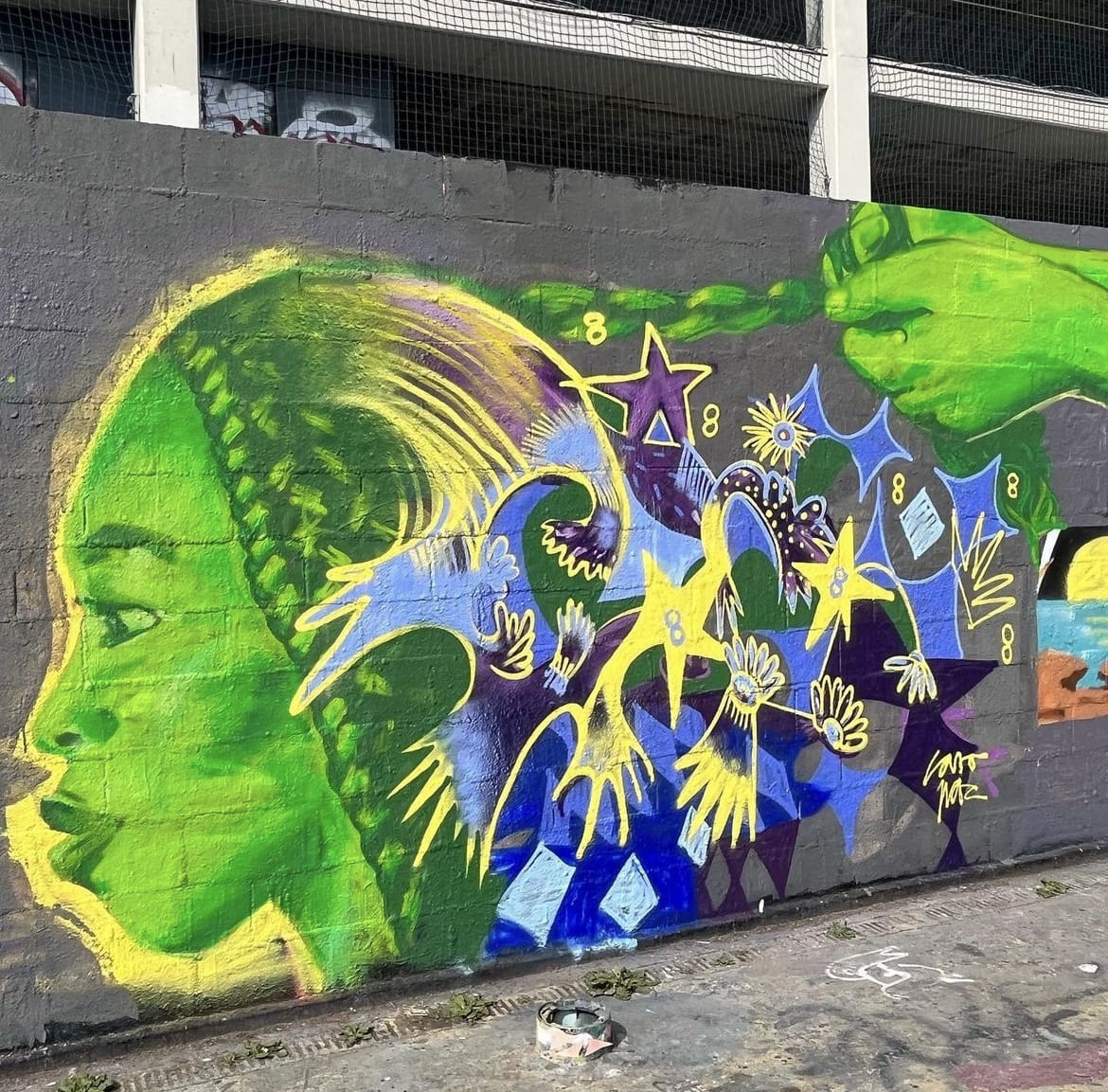 8. Dive into the Depths: Barcelona Aquarium
Plunge into an underwater world at the Barcelona Aquarium. Immerse yourself in the wonders of the ocean as you stroll through tunnels surrounded by sharks, colorful fish, and mesmerizing marine life. It's a chance to witness the beauty and diversity of the underwater realm up close.
9. Get Artsy at the Picasso Museum
Step into the world of artistic genius at the Picasso Museum. Explore the vast collection of Pablo Picasso's masterpieces and delve into the evolution of his artistic style. From iconic paintings to lesser-known works, this museum offers a fascinating glimpse into the mind of one of the greatest artists of all time.
10. Soak in the atmosphere of the Nou Camp
Once home to Lionel Messi, one of the greatest footballers of all time, Barcelona's Nou Camp is one of the premier football theatres on earth. If you're a sports fan then head over for a guided tour, or try your luck at getting a few tickets to watch the mighty Barcelona in action.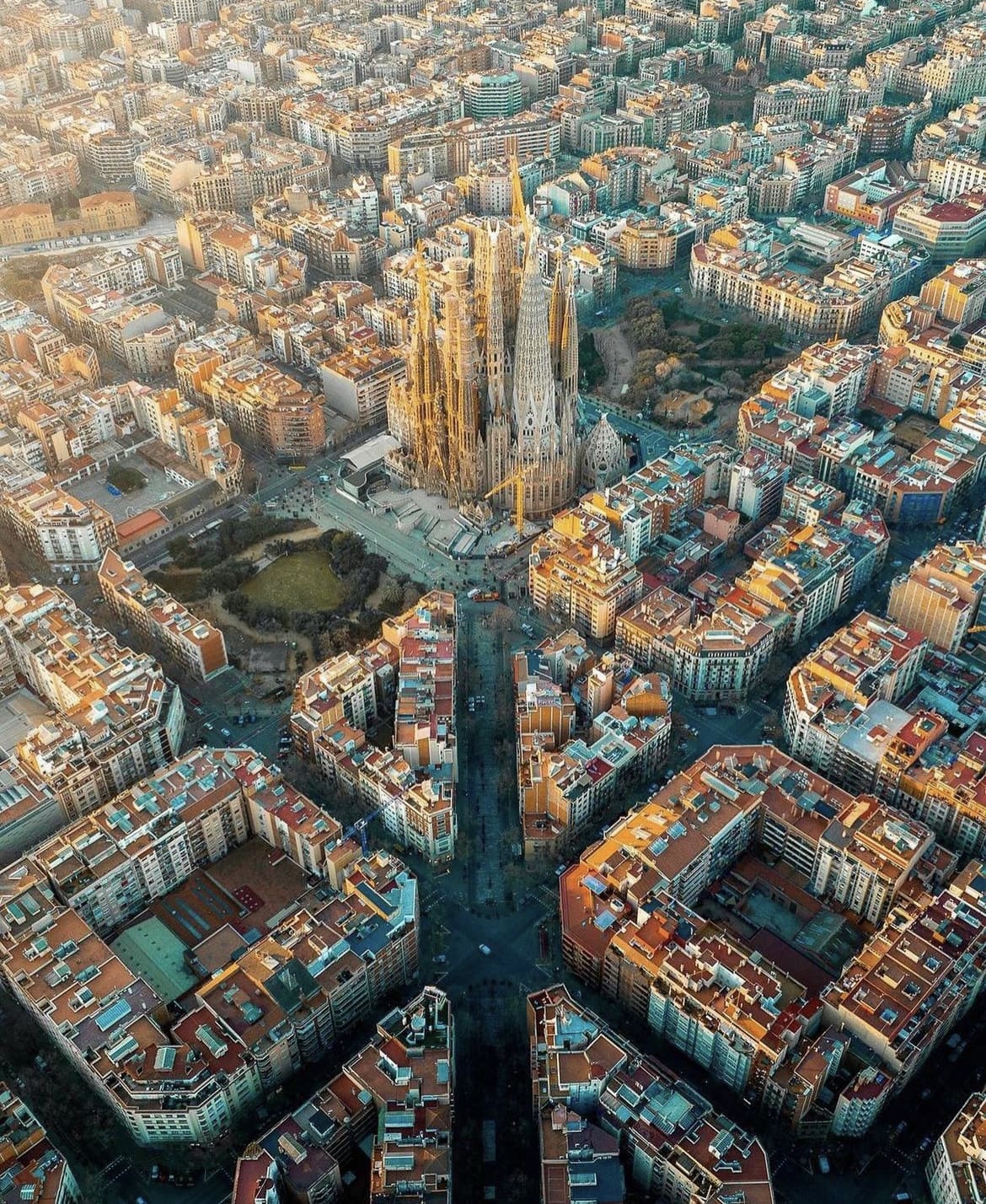 11. Marvel at the Sagrada Família: Gaudí's Architectural Marvel
No visit to Barcelona is complete without admiring the awe-inspiring Sagrada Família.
Gaudí's unfinished masterpiece captivates with its intricate details and grandeur. Step inside this architectural marvel and be transported to a world of soaring columns, stained glass windows, and a symphony of colors.
12. Roam the Labyrinth at Park Güell
Embark on an enchanting journey through the whimsical Park Güell. Lose yourself in the maze of vibrant mosaics, curving pathways, and surreal structures that epitomize Gaudí's unique style. This UNESCO World Heritage Site offers a surreal and immersive experience in the heart of Barcelona.
13. Unearth History at the Barcelona Maritime Museum
Delve into Barcelona's rich maritime history at the Barcelona Maritime Museum. Explore fascinating exhibits showcasing ancient vessels, maritime artifacts, and interactive displays that bring the seafaring past to life. It's an opportunity to discover the city's strong connection to the sea and its captivating naval heritage.
14. Soak Up the Vibrant Atmosphere of La Rambla
Take a leisurely stroll along the iconic La Rambla. Immerse yourself in the lively ambiance as you meander through bustling markets, street performers, and sidewalk cafes. Let the energy of this famous boulevard invigorate your senses and ignite your adventurous spirit.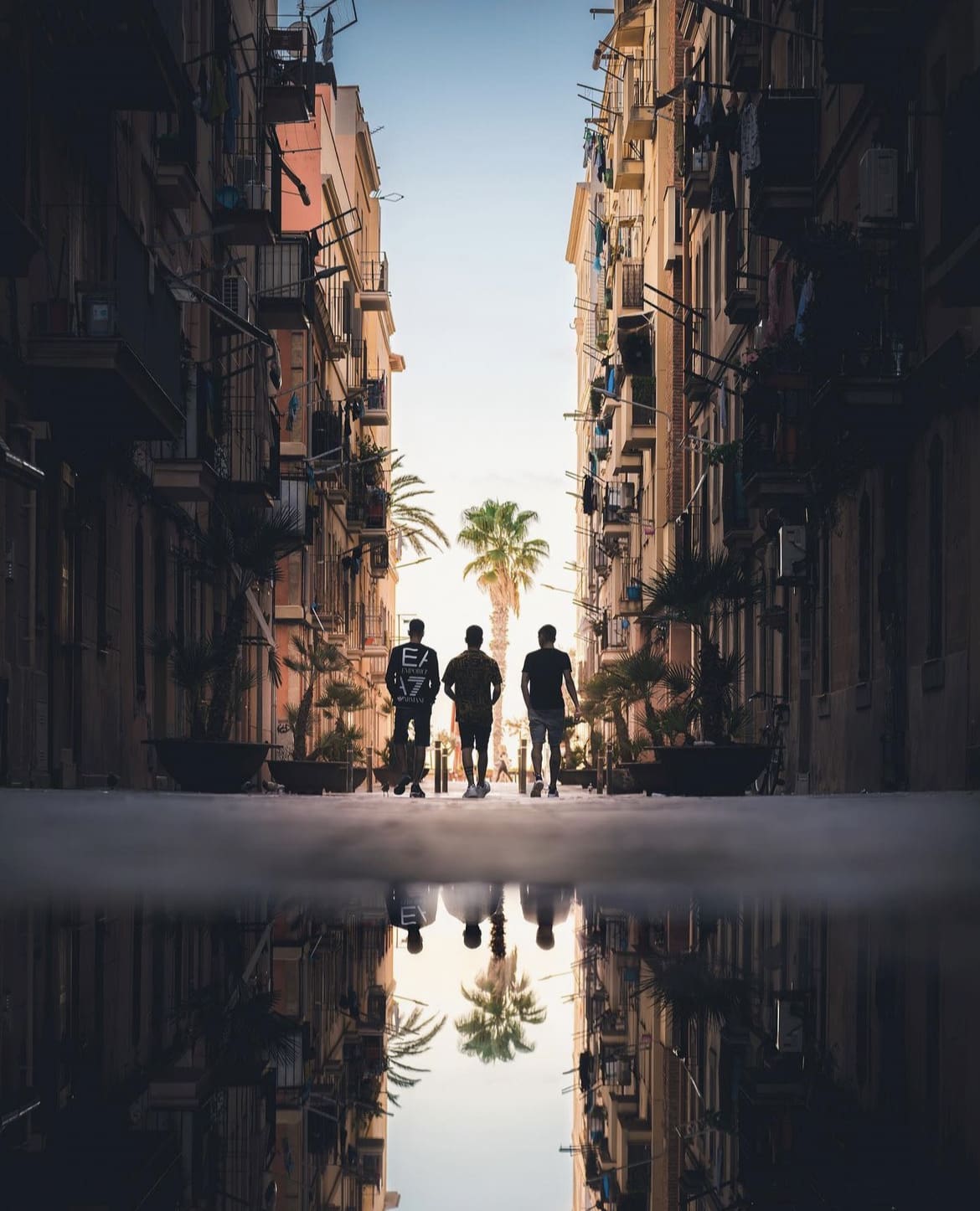 15. Seek Thrills with Stand-up Paddle Boarding
Paddle your way through the azure waters of Barcelona's coastline with an exhilarating stand-up paddleboarding adventure. Challenge your balance, embrace the tranquility of the sea, and enjoy panoramic views of the city's skyline as you glide across the water's surface.
16. Taste Barcelona's Culinary Delights on a Food Tour
Embark on a gastronomic adventure and indulge in Barcelona's culinary delights on a food tour. Sample mouthwatering tapas, savor traditional paella, and discover hidden gems in the city's vibrant food scene. Let your taste buds guide you through a tantalizing journey of flavors.
17. Embrace the Electric Vibe: Barcelona Electric Scooter Tour
Zip through Barcelona's vibrant streets and alleys on an electric scooter tour. Feel the wind in your hair as you effortlessly explore the city's iconic landmarks and hidden corners. This eco-friendly and exciting mode of transportation allows you to cover more ground while experiencing the city's edgy atmosphere.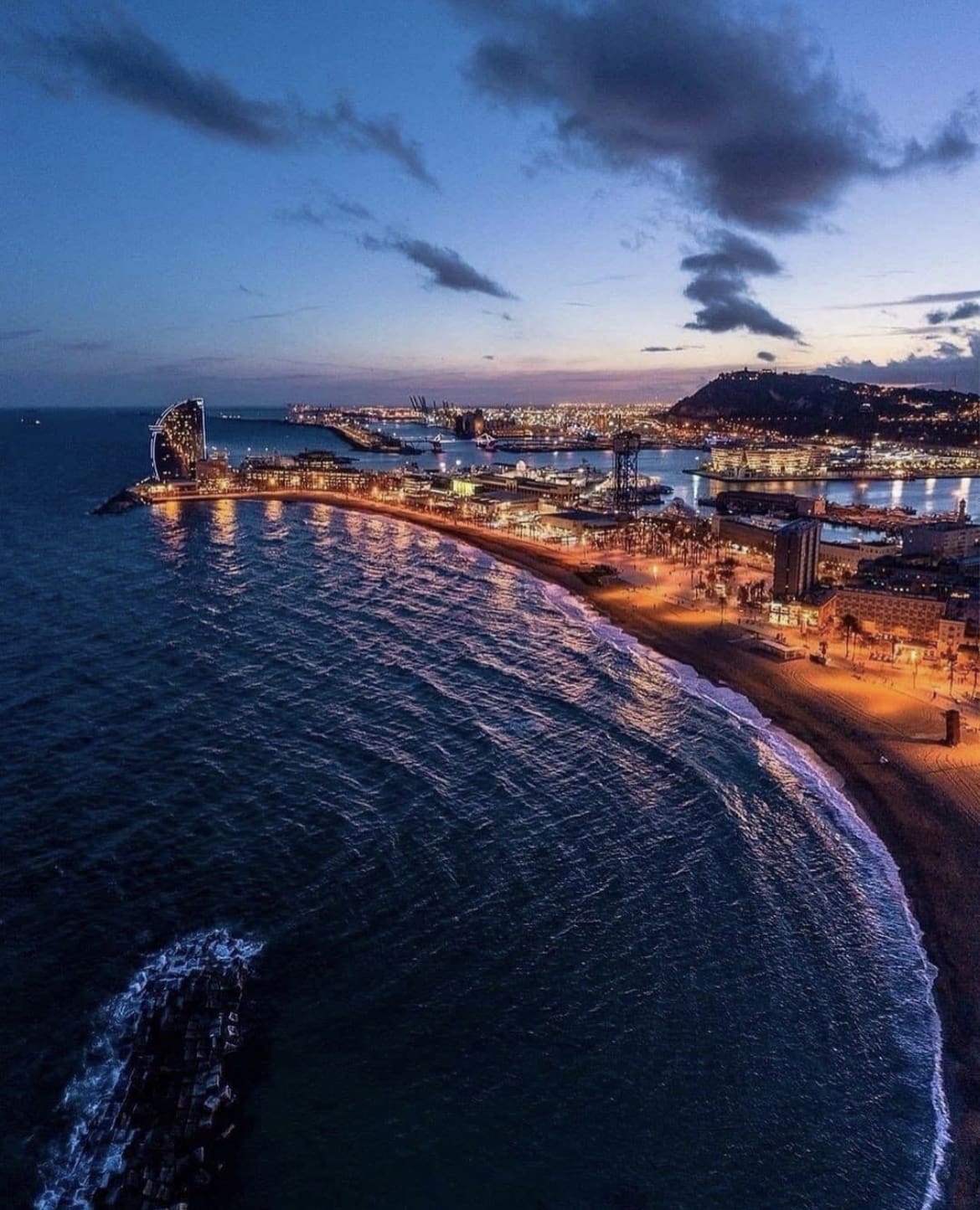 18. Capture Memories: Professional Photo Shoot in Barcelona
Preserve your Barcelona adventure with a professional photo shoot. Pose against the backdrop of the city's architectural wonders, colorful streets, and picturesque landscapes. Let a skilled photographer capture your essence and create lasting memories of your time in Barcelona.
19. Dance the Night Away: Barcelona's Nightlife Scene
Immerse yourself in Barcelona's vibrant nightlife scene and let the city's energetic beats guide your every move. From trendy nightclubs to underground bars, the options are endless for those seeking an unforgettable night out. Let loose, make new friends, and dance until the sun comes up.
20. Discover Local Treasures at Barcelona's Markets
Immerse yourself in the vibrant atmosphere of Barcelona's markets and discover local treasures. From the iconic Mercat de Sant Josep de la Boqueria with its colorful stalls and fresh produce to the lesser-known Mercat de Sant Antoni, these bustling marketplaces offer a sensory feast of flavors, aromas, and cultural experiences.
21. Indulge in Retail Therapy at El Raval
Unleash your inner shopaholic and explore the trendy neighborhood of El Raval. Browse through eclectic boutiques, vintage stores, and independent shops that showcase Barcelona's unique fashion and design scene. From quirky fashion finds to one-of-a-kind sou.
Take a stroll along La Rambla: Immerse yourself in the vibrant atmosphere of Barcelona's most famous street. From street performers to lively markets, La Rambla is a sensory delight that captures the essence of the city.
The Best Time To Visit Barcelona
The best time to visit Barcelona depends on various factors such as weather preferences, festival season, crowd levels, and budget considerations. Here are a few brief points on the best time to visit Barcelona based on the provided information:
1. High Season (June to August)
This period is considered the peak tourist season in Barcelona, with warm and sunny weather. However, it can be crowded, and prices for accommodation tend to increase significantly.
2. Shoulder Season (March to May, September, and October)
The shoulder season offers mild and clear weather, fewer crowds, and a good time for long city strolls. It's recommended to book ahead if traveling during Easter or in September to enjoy warm seas.
3. Low Season (November to February)
Barcelona experiences mild temperatures during winter, and the streets are often less crowded. It's an ideal time for budget travellers as accommodation costs tend to be lower.
4. Festivals and Events
Barcelona hosts numerous festivals throughout the year. The months of May and June offer pleasant temperatures and multiple carnivalesque festivals, making it an ideal time for visitors.
It's worth noting that Barcelona can experience overtourism during July and August, which may result in larger crowds and higher prices. Additionally, April sees frequent showers, which may affect outdoor sightseeing plans.
Ultimately, the best time to visit Barcelona depends on personal preferences and priorities. It's advisable to consider factors such as weather, crowd levels, festival dates, and budget constraints to make an informed decision.
Join our community of keen travellers, wildlife enthusiasts and adventure seekers.